What were the things you liked the least when visiting China?
你去中国时,最不喜欢的事是什么?
以下是Quora读者的评论:
Kent Cutter, lives in China
As a foreigner, buying/getting your tickets at a train station.
Seriously, this ONE thing about China ticks me off to no end. I see others mentioning air pollution, excessive smoking/drinking, getting ripped off, prostitution, etc., but IMO none of these things are as bad because either 1) they also occur in other countries, 2) they're not things that can be easily fixed, so you kind of accept them, 3) stop being a problem the more time you spend in China and understand the language/culture.
But getting your train tickets at a train ("gaotie") station in China is just absurdly frustrating and unfair for a foreigner.
作为一个外国人,我觉得是在火车站买票这件事。
说真的,中国的这件事让我非常恼火。我看别人提到了空气污,无节制地抽烟/喝酒,挨宰,卖淫等等,但在我看来,这些事情都不如我说的那件事,因为1)其他国家也有这些现象;2)这些事情没那么容易解决,所以你只能试着接受;3)你在中国呆的时间越多,了解中国的语言/文化就越不成问题。
但是对于一个外国人来说,在中国的高铁车站买火车票是一件令人沮丧、极不公平的事情。
Benjamin R Williams, Travelling between North America and Asia for 9 years.
Plenty of things I love about China, however, the elevator etiquette that I deal with daily in my office building gets to me more and more. I work in a 46 story building, and the 2 sets of elevators on either side of the lobby go to floors 1-23 and 24-46.
The morning wait for my building's elevator.
The minor things.
我喜欢中国的很多事情,但是,我每天在办公楼里看到的电梯礼仪让我越来越讨厌。我在一栋46层的大楼里工作,大厅两边的两部电梯分别通往1-23层和24-46层。
早上等电梯。
小事情。
1.Crowded Elevators: So this one is completely unavoidable with the number of people going up and down all day, particularly in the morning and lunch. But there usually will be at least 2 people making physical contact with you.
2.Excessive Button Pushing: No, pushing the open button or the close button 5 extra times will not make it go faster.
3.Conversations Across the Elevator: 2 or more people take their positions on opposite side of the elevator and then proceed to shout over everyone else in between to have their conversation.
1.拥挤的电梯:这是完全不可避免的,每天都有很多人上上下下,尤其是在早上和中午。但通常都会有至少两个人和你发生身体接触。
2.拼命按按钮:亲,疯狂按5次开门或关门键也不会让门动得更快。
3.电梯里的对话:2个或2个以上的人站在电梯的两边,然后隔着中间的其他人,大声继续他们的对话。
More irritating things.
1.Rushing the Elevator: Should we wait until there's space in the elevator for us to fit? No. Form a 3-person thick wall around the door and force your way in before anyone else gets off.
2.Phone in Hand: Phone flat in hand is poking the person in front of me in the back or hitting their head? But..I need to play Candy Crush during this brief ride.
3.Talking on Phone: Or more precisely, yelling on the phone. You're stuffed in with 12 other people and decide this is the best time to make your call. "Wei? Wei? WEI? WEI?" Not only does the volume become obscenely loud and echoes off the walls or is yelled right into someone else's ear, but it never dawns that this metal box isn't the best place for a signal…
更气人的事情。
1.挤电梯:我们是不是应该等到电梯里有空位了再挤呀?不是的。在门口围上3个人的人墙,在其他人出电梯之前强行挤入。
2.拿着手机:手机拿在手里,戳我前面的人的后背,或者敲到他们的头?但. .我就是需要在这短暂的电梯搭乘时间里玩《糖果粉碎传奇》。
3.讲电话:或者更准确地说,大声讲电话。你和另外12个人挤在一起,偏偏觉得这是打电话的最佳时间。"喂?喂?喂?喂?"不仅音量非常大,还会在墙壁上发出回声,或者直接冲着别人的耳朵大喊大叫,而且人们从来没有意识到,金属轿厢的信号其实并不好……
Tom Chandler, Sourcing with Chinese industry for 2 decades
I have traveled to China on business many times over the past 16 years and mostly enjoyed the new experiences there, but a few things that bothered me…not in any particular order. (All of these are quite tolerable for me, and I likely have a longer list for for other countries, including my own.)
在过去16年里,我曾多次因公前往中国,大部分时间都很享受在中国的新鲜体验,但有几件事让我感到困扰……(所有这些对我来说都是可以接受的,我可能会为其他国家列更长的清单,包括我自己的国家。)
1.Driving in the evening in Shenyang, many vehicles, including public buses that operate without headlights - - seems quite dangerous. This was about a dozen years ago, so maybe this is no longer a problem?
2.Smoking during business meals - before the food started to arrive, the servers bought packs of cigarettes to the table, likely at the request of our Chinese friends. The smoke became quite heavy at times and continued through the meal.
1.夜间在沈阳开车,很多车辆,包括公交车始不开大灯的—这也太危险了吧。这是十几年前的事了,也许现在不这样了?
2.在商务用餐时吸烟——在食物上桌之前,服务员可能应中国朋友的要求为我们买了几包香烟。烟雾时不时就呛人得很,用餐期间也一直这样。
3.Heavy drinking at most business meals. I enjoy a few drinks and can even tolerate a "good drunk" but the extent of the drinking, endless toasts with frequent "ganbei" ( did i spell this right?) often had me returning to the hotel past inebriation into sickness. Drinking is common all over the world during business and many overdo it, but in my experience, China wins this one.
4.Open prostitution in many hotels - on my first visit in 1999, I arrived late in the evening at a prominent hotel in Beijing and wanted to walk and see my new adventure. The hotel staff advised that it as quite safe to walk on the major city streets. Although I wasn't in danger I was approached quickly by street prostitutes and when I attempted to ignore them, they spit at me. On each trip to many different locations, Luoyang , Shenyang, Shanghai, Ningbo, etc. it as common to be approached in the hotel or in the elevator by prostitutes, not to mention the open sex offered at the many spas where our hosts took us after dinner. Yes, I know, that sex is an old business practiced the world over, but should be much less obvious than I have seen in China. i.e., KTV shops
3.在商务宴请时喝很多酒。我喜欢小酌几杯,也能忍受"喝醉",但无休止的祝酒与频繁的"干杯"(我的拼写正确吗?)总会让我回酒店后大醉特醉,浑身难受。在世界各地的商务活动中,喝酒是很常见的,而且很多人都会喝多,但根据我的经验,中国在这方面无人能及。
4.我第一次去北京是在1999年,当时我很晚才抵达北京一家著名的酒店,我想出去走走,看看新环境。旅馆的工作人员跟我说,在城市的主要街道上行走非常安全。虽然我没有遇到危险,但街边揽客的妓女很快走进我,当我不想搭理她们时,她们居然朝我吐口水。每次去不同的地方,如洛阳、沈阳、上海、宁波等,常常能看到妓女在酒店或电梯里揽客,更不用说我们的东道主在晚饭后带我们去过许多温泉浴场,会公然提供色情服务。是的,我知道,色情服务在世界各地都是一种古老的行当,但它不会像我在中国看到的那样显而易见。比如KTV店。
5.Pollution in winter in Shenyang - the smell of coal dust took me back to my youth in the 1950′s near Pittsburgh, Pennsylvania ( USA) when everyone heated with coal and all the electricity was produced by coal
5.沈阳冬天的污染——煤尘的气味让我想起了20世纪50年代我在美国宾夕法尼亚州匹兹堡附近度过的青年时代,当时每个人都用煤取暖,所有的电都是用煤产生的。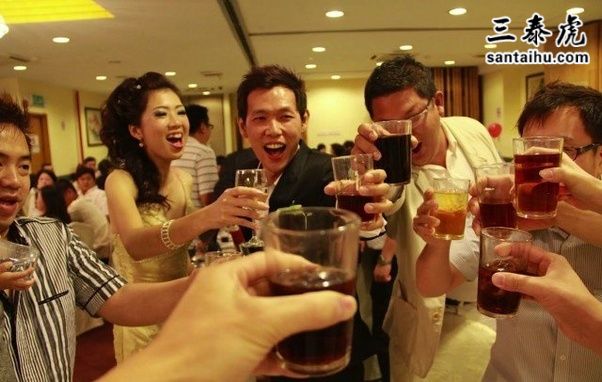 But overall, I love traveling to and doing business to China. The people are the same as all over the world and perhaps the Chinese are not so arrogant as many travelers from the USA, if at all!
I can say nothing negative about the food, the variety is endless and awesome everywhere - oh, I did not like the stinky tofu (least-liked food)!
但总的来说,我喜欢在中国旅行、做生意。世界各地的人都一样,也许中国人不像许多从美国来的旅行者那么傲慢。
我对中国菜没有负面评价,中国菜的种类太多了,随处都能享用到—哦,我不喜欢臭豆腐(最不喜欢的食物)!
EDIT: After a comment by a reader I have to add anther regarding toilet facilities in many public places and restaurants… still cant get used to the squat hole with some fellow urinating next to me in his hole, but more than that - NO TOILET PAPER. This was some years ago has this changed yet? Do all Chinese carry toilet paper ?
编辑:有个读者提出了评论,我必须提一下许多公共场所和餐厅的厕所的问题…我还是不习惯蹲坑,有人在我旁边撒尿,但更重要的是——没有厕纸。这是几年前的情况,现在还这样吗?所有中国人都随身带着卫生纸吗?
译文来源:三泰虎 http://www.santaihu.com/49414.html 译者:Joyceliu
Anna-Katrina Shedletsky, 350+ days in mainland China, mostly spent in factories
I love many things about China, and the positives far out-weigh the negatives. The best part about China is that the people are generally friendly and welcoming — and if you can manage a little Mandarin, you'll endear yourself to them forever. I have many great friends made in China — and my list below by now means detracts from that.
But here are the worst parts:
我喜欢中国的很多东西,喜欢的多于不喜欢的。中国最好的一点是,人们通常都很友好、好客—如果你能说一点普通话,你就会永远受到他们的喜爱。我在中国认识了很多好朋友—但我下面列出的却大相径庭。
但以下是最糟糕的部分:
1.Erratic and dangerous driving — and a general disregard for the safety of others. The rules of the road in China (especially rural):
a.Stoplights are a suggestion. When I was in China for the first time at age 16, my dad hired a taxi to take us four blocks because I was terrified to cross the street.
b.The biggest vehicle has right of way, pedestrians never have right of way. I've been a passenger in a car that hit pedestrians or motorbikers two times — and I haven't spent that much time there.
c.The lanes of oncoming traffic are acceptable passing lanes. I was in rural Hunan on a 3-way-each-way highway when the driver of my car pulled TWO lanes into oncoming traffic to avoid an oncoming semi-truck so that he could pass the guy in front of us in the fast lane.
d.Seat belts do not exist in most taxis, and given the above, that's a problem. Uber has fixed this — I exclusively use Uber in China now (and all of the erratic driving stories of the above were from factory-hired or Hertz drivers, never had a problem in an Uber).
1.危险驾驶—普遍无视他人的安全。中国(尤其是农村地区)的交通规则:
红灯只是个摆设。我16岁第一次来中国的时候,我爸爸雇了一辆出租车带我们走过四个街区,因为我压根不敢过马路。
最大的车有先行权,行人从来没有先行权。我坐的车曾两次撞到行人或摩托车手—我在那儿逗留的时间并不长。
反向车道可以用来超车。我当时在湖南农村,在一条三车道高速公路上,我的司机为了避开一辆迎面驶来的半挂卡车,把车开进反向车道的车流中,这样他就能在快车道上超过我们前面的人。
大多数出租车都没有安全带,考虑到以上,这是个问题。优步解决了这个问题——我在中国只坐优步(上面所有危险驾驶的经历都是工厂雇的司机,优步车从来没有遇到过问题)。
2.Squat toilets. Especially when you're not feeling well… :/
3.Pollution. Brown sunsets in Shanghai and how trips to China now are spent looking at the AQI and often wearing an N95 mask all day.
2.蹲式厕所。尤其是当你感觉不舒服的时候
3.污染。上海的落日是棕色的,现在去中国的旅行都要看空气质量指数,而且常常要一整天都戴着N95面罩。
Anthony May
I've only been to China once, specifically Shenzhen, for a few days.
What bothered me the most is that your average Westerner either has no idea, or quickly forgets thanks to Western media that's mostly based on the assumption of Western Exceptionalism, just how modern and developed parts of China are. The scale is mind-boggling.
我只去过中国一次,就在深圳,就几天时间。
最让我困扰的是,普通的西方人要么不知道,要么很快就忘记了,这要感谢西方媒体,因为它们大多基于西方例外论的假设,但中国的部分地区是非常现代化和发达的。城市规模之大令人难以置信。
EDIT:
Several people have "corrected" me that the example picture I casually placed in my reply was not of Shenzhen. Yes, I knew that. But so what? No, that doesn't mean I think "they're all the same". Shenzhen is just one of the cities I had in mind when I wrote that reply. But for all those who seem to think it matters, here's a few other major Chinese cities I had in mind when making my reply:
Notice I didn't identify them either. Because it's not relevant to my point. They're all large and impressive cities in their own right, they're all distinct, but my point is, they all exemplify the scale that, I think, surprises a lot of Westerners when they visit these large Chinese cities.
编辑:
有几个人"纠正"我,说我随手贴在回复里的图片不是深圳。是的,我知道。但那又怎样?不,这并不意味着我认为"他们都一样"。深圳只是我留言时想到的城市之一。但对于那些认为这很重要的人来说,以下是我在回答这个问题时想到的其他几个中国主要城市:
它们都是给人留下深刻印象的大城市,各具特色,但我想说的是,它们都是规模的典范,我认为,当很多西方人参观这些中国大城市时,会大吃一惊的。
Mitchell Hoiland, Been there, done that.
I visited my grandparents, who are American English teachers teaching in Beijing, in April 2015.
While I was there, something that annoyed me to no end was the extreme lack of courtesy and respect when it came to taking photos of people (eg. Me).
I have naturally blonde hair, and there's pretty much nobody else in China with my same hair colour, unless they're a tourist like me, or have dyed it. When people noticed my blonde hair they would do one of three things: comment on it, which I didn't mind; ask to take a photo with me, which I also didn't mind; or they would just blatantly point their camera at me without saying a word, or even give a simple hand gesture. Unfortunately, the last group of people were also the most common.
It got so bad that I actually resorted to just pointing my camera right back at whoever was taking my picture, which hopefully made them feel pretty awkward.
Some additional annoyances were the restrictive Internet, and the nasty pollution.
Other than that, it's a pretty pleasant place.
2015年4月,我看望了我的祖父母,他们是在北京教书的美国英语老师。
我在那里的时候,有一件事让我非常恼火,那就是拍照时极度缺乏礼貌和尊重。
我是天生金发,在中国几乎没有人和我的头发颜色一样,除非他们和我一样是游客,或者染过头发。当人们注意到我的金发时,他们会做以下三件事之一:评头论足,我并不介意;要求跟我合影,我也不介意;或者他们会毫不掩饰地把相机对准我,连一个简单的手势都不做。不幸的是,最后一组人也是最常见的。
是在太过分了点,后来我不得不直接把相机对准朝我拍照的人,希望能让他们感到尴尬。
还有一些令人讨厌的地方是互联网的访问限制和令人讨厌的污染。
除此之外,那是一个非常令人愉快的地方。