Corona scare: No Air India flights to Hong Kong, China till June 30
6月30日之前,印度航空没有飞往中国的航班
NEW DELHI: Air India has extended the suspension of its China flights by another three months to June-end in the wake of the coronavirus epidemic. The flights were earlier suspended till March 28.
新德里:在新型冠状病毒疫情爆发后,印度航空将中国航线航班的停飞时间再延长3个月,至6月底。此前,航班暂停至3月28日。
"Flights to Shanghai and Hong Kong are further cancelled till June 30," an AI spokesman said on Thursday. The national airline has a daily flight on the Delhi-Hong Kong route and six times a week from Delhi to Shanghai.
印航发言人周四表示。"飞往上海和香港的航班将暂停至6月30日前。"这家国有航空公司每天都有从德里到香港的航班,每周有6班从德里到上海的航班。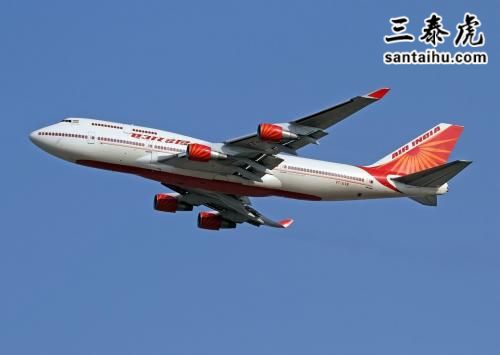 IndiGo and SpiceJet, the other Indian carriers that fly to mainland China and Hong Kong, have not commented on whether they will extended the suspension beyond February-end. SpiceJet has a daily Delhi-Hong Kong flight. IndiGo has suspended its three dailies: Delhi-Chengdu, Bengaluru-Hong Kong and Kolkata-Guangzhou.
飞往中国大陆和香港的另外两家印度航空公司靛蓝航空和香料航空尚未就是否将停飞延长至2月底之后发表评论。香料航空每天有从德里到香港的航班。靛蓝航空暂停了三条每日一班的航线,分别是德里-成都、班加罗尔-香港和加尔各答-广州。
Hong Kong's flag carrier Cathay Pacific has reduced flights to India from 49 weekly flights to 36 till March 29, 2020, apart from significantly cutting its overall schedule due to reduced travel demand. Among Chinese carriers, Shandong Airlines and Air China have suspended their flights to India. China Southern has reduced flights.
截至2020年3月29日,香港旗舰航空公司国泰航空已将飞往印度的航班从每周49班减少至36班,此外,由于旅行需求减少,国泰航空还大幅减少了飞往印度的航班。中国航空公司中,山东航空公司和中国国际航空公司已暂停飞往印度的航班。南航已经减少了班次。
Singapore Airlines and its regional arm SilkAir have "temporarily reduced services across (their) network due to weak demand as a result of the Covid-19 outbreak".
由于Covid-19病毒爆发导致需求疲弱,新加坡航空及其地区子公司胜安航空已暂时削减其全球网络的航班数量。
印度时报读者的评论:
译文来源:三泰虎 http://www.santaihu.com/49368.html 译者:Jessica.Wu
Ashish • 12 hours ago
cancellation of flights shows the gravity of virus attack and it's longevity. it's high time that india learn to reduce dependency on Chinese products
取消航班说明了疫情的严重性。印度是时候减少对中国产品的依赖了
Andy Singh • Delhi • 12 hours ago
Chinese eat non-veg for breakfast, lunch and dinner and also eat strange animals like rats, dogs and so on. They are bound to catch diseases that may not be curable. Time for them to change and move to partial vegetarianism.
中国人早餐、午餐和晚餐都不吃蔬菜,他们还吃老鼠、狗肉等等,这样肯定会染上无法治愈的疾病。是时候让他们改变饮食习惯,开始吃素吧。
AsaMatterOfFact • 12 hours ago
Stop buying chinese goods for they may contain deadlier virus than corona.
抵制中国产品,它们可能含有更致命的病毒。
Ramesh • New Delhi • 11 hours ago
This not scare, this is precaution.
这不是恐慌,这是在采取预防措施。
Raja • 7 hours ago
Feku has stopped traveling because of Corona virus. The tax payers and country is saving a lot of money
由于新冠病毒疫情的爆发,莫迪都不出国了。这为纳税人和国家省下一大笔钱
Serenity • Leh • 8 hours ago
well done.. health is more important than trade..
做得好. 健康比贸易更重要。
Rajkumar • 11 hours ago
the scare is deadly than in public knowledge. it can be compared from losses these airlines & business are suffering.
这种恐慌更致命,可以与航空公司和企业遭受的损失相提并论。
Michaelalok • 6 hours ago
WE HAVE TO STOP ALL BUSINESS WITH CHINA
看来我们得停止一切对华贸易
murthy krishna • 7 hours ago
Not only cancellation of flights Govt should ban import of any item from China for the next one year....One can't believe Chinese they may send some virus through import items ....
不仅是取消航班,印度政府还应该在未来一年内禁止一切中国进口。
Sejalkumar Mohanbhai Patel • SURAT • 11 hours ago
Things are becoming horrible
事态变得越来越严重了
Michaelalok • 6 hours ago
V NICE; BAN FLIGHTS FROM CHINA AS WELL
也应该禁止中国飞往印度的航班
Michaelalok • 7 hours ago
SIMPLY THE DISEASE HAS OCCURRED DUE TO THE UNPLEASANT AND UNHEALTHY EATING HABITS OF THE CHINESE PEOPLE. THEY MAY LEARN FROM THIS AS HOW TO……...
这种病的发生是中国人不健康饮食习惯造成的,这回他们应该要吸取教训了……
Neo The One • 7 hours ago
Shabbashh also no chinese phone, goods etc till next yr...bleed the yellow gookss economically
封杀中国手机等中国商品,一直封杀到明年…从经济上压垮他们
Hari kishore Singh • 11 hours ago
It is good new for us that india taking corona as a sirous matter
印度重视新冠病毒,这对我们来说是好事
Srinivas Dhangar • Pune, Maharashtra • 1 hour ago
Good decision,who knows we may have to isolate from all nations for a while
明智的决定,我们可能不得不与所有国家隔离一段时间
Guest • 3 hours ago
All other flights to China Hong Kong, Singapore must be canceled till things get better.
所有飞往中国和新加坡的航班都应取消,直到情况好转。
Mouni Baba • 5 hours ago
IndiGo and SpiceJet:
Please be a RESPONSIBLE Indian carrier and CANCEL ALL YOUR FLIGHTS to Hong Cong, China, Singapore AND Malayasia until at least June end.
靛蓝航空、香料航空:
做一个负责任的印度航空公司,取消所有飞往中国、新加坡和马来西亚的航班,至少到6月底。
Michaelalok • 6 hours ago
FIGHTS SHOULD BE SUSPENDED TO SINGAPORE, JAPAN, VIETNAM AND THAILAND TOO TO AND FRO....
飞往新加坡、日本、越南和泰国的航班也应该暂停。
Dravidian • Toronto • 8 hours ago
Chinese eat all kinds of meats and it's coronavirus...
中国人什么肉都吃,结果吃出了新冠病毒……
Rahul Kumar • 3 hours ago
As of now, we have hardly any serious cases. Most of the patients have been detected and quarantined. So as of now, it is safe to come to India but with precautions," Dr Bharat Gopal said while answering a question from a viewer on India Today TV.
India has so far had only three confirmed
到目前为止,印度几乎没出现什么严重的病例。大多数患者已确诊并隔离。因此,到目前为止,来印度是安全的,但要做好预防措施。到目前为止,印度只确诊了3例
Sharique • 3 hours ago
India was helping china for medicine :-D
印度给中国提供了药物援助
Rewarding • 5 hours ago
that's a good move
做得好
Priya Saxena • 5 hours ago
Situation is grave !! Hope things normalize soon n after it does hope they improve their eating habits.
形势严峻!!
希望他们改善饮食习惯,疫情能尽快平息。
Divyansh Thapliyal • 5 hours ago
I wish that all the patient of corona will well
希望所有感染新冠病毒肺炎的人都能康复
Amit • noida • 6 hours ago
what about other airlines ???
其他航空公司呢?
Partha Banerjee • 6 hours ago
Already lot of losses have been done due to corona virus and we don't know how much more damages will be done due to this virus.
新冠病毒已经造成了重大损失,不知道这种病毒还会继续造成多少损失。
New • dd • 6 hours ago
it is the need of the hour to sell airindia
当务之急是出售印度航空公司
New • dd • 6 hours ago
sell air india immediately ...............................
立即出售印航
外文:https://timesofindia.indiatimes.com/business/india-business/corona-scare-no-air-india-flights-to-hong-kong-china-till-june-30/articleshow/74233700.cms