Paracetamol prices up 40% as coronavirus shuts China
新冠病毒导致中国工厂停工,扑热息痛价格上涨40%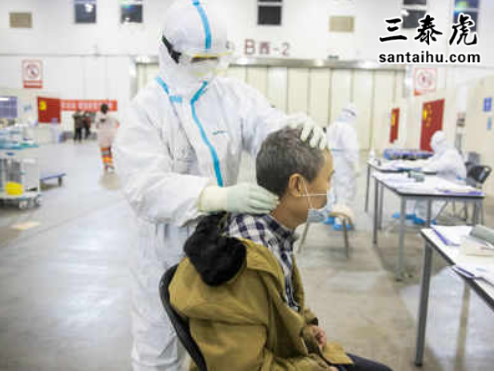 NEW DELHI: India is facing the ripple effects of shutdowns in China with production of medicines being hit as supply chain disruptions prolong.
新德里:印度正面临中国工厂停工的连锁反应,随着供应链中断时间的延长,药品生产受到冲击。
Prices of paracetamol, the most commonly used analgesic, have jumped by 40% in India, while the cost of azithromycin, an antibiotic used for treating a variety of bacterial infections, has risen by 70%, said Pankaj R Patel, chairman of Zydus Cadila. The pharma industry could face shortages in finished drug formulations starting April if supplies aren't restored by the first week of next month, he said.
Zydus Cadila公司董事长帕特尔称,印度最常用的止痛剂扑热息痛的价格上涨了40%,而用于治疗多种细菌感染的阿奇霉素的价格上涨了70%。他称,如果到下个月的第一周仍不能恢复供应,制药行业可能会从4月份开始面临成品药物制剂的短缺。
The coronavirus, which has killed more than 1,000 people and stoked fears of a broader slowdown in China, has disrupted global supply lines after factories there slowed production and people were restricted from moving in and out of the country. As manufacturers based in China restart factories, nations such as India that depend heavily on imports of some raw material and intermediate goods from the mainland continue to face uncertainty.
新冠病毒已致逾1000人死亡,并引发了对中国经济整体放缓的担忧。在中国工厂生产放缓、人们进出中国受到限制之后,冠状病毒扰乱了全球供应链。随着中国工厂复工,印度等严重依赖从中国内地进口一些原材料和中间产品的国家继续面临不确定性。
Patel sees a substantial increase in prices of active pharmaceutical ingredients — the basic substance used to make drugs — in the short- to medium-term. India, one of the largest suppliers of generic drugs to the world and home to about 12% of all manufacturing sites catering to the US market, relies on China for as much as 80% of active pharmaceutical ingredient requirement.
帕特尔认为,在短期到中期,活性药物成分(用于制造药物的基本物质)的价格将大幅上涨。印度是全球最大的仿制药供应国之一,在所有面向美国市场的生产基地中,约有12%的基地设在印度。印度依赖中国的原料药成分需求高达80%。
印度时报读者的评论:
译文来源:三泰虎 http://www.santaihu.com/49345.html 译者:Jessica.Wu
Indra Prabha • faridabad • 5 hours ago
This is the only expertise Indian business are capable of;balckmailing the public in the itme of emergency.These should be caught and hanged without trial,on the streets.
制药是印度的强项。在危机时刻趁火打劫,把他们抓起来,不用审了,直接在大街上绞死。
N Indian• 5 hours ago
isn't Indian pharmaceutical industry capable of making this or generic version in India?
印度制药厂难道不能在印度生产这种仿制药吗?
Mohan M• 5 hours ago
India is making paracetamol for decades. Now the demand is temporarily increased
几十年来,印度一直在生产扑热息痛。现在需求暂时增加了而已
anthony• 5 hours ago
India can only assemble never makes anything
印度只会组装,不会造任何东西
Ajit Nair • 5 hours ago
are indian pharma industry incapable of manufacturing medicines. why depend on chinese and others for medicines. we need original drugs and medicines , safe for indian citizens.
印度制药业没有能力生产药品吗?
为什么要依赖中国和其他国家的药物。为了印度公民的安全,我们需要原研药品。
Venkata Subba• 1 hour ago
Many active pharmaceutical ingredients called as API, are manufactured in china since there less controls there and setting up a plant is easy.
许多活性药物成分(API)都是在中国生产的,因为那里的管制较松,建厂也很容易。
NITIN KALE • 4 hours ago
Instead of spending on moon, mars, manned space missions, antarctica, statues spend on building facilities for producing basic medicines.
与其把钱花在载人航天任务,探索月球、火星、南极洲还有建雕像上,还不如拿来建生产药物的工厂。
Vijayakumar Bhosale • Pune • 4 hours ago
This is the best time to reduce our dependencies on China and find some alternatives.
现在是我们减少对中国依赖并寻找替代选择的最佳时机。
Iindian • 4 hours ago
banning china products
封杀中国货
Maya • Pune • 5 hours ago
And they make hay while the sun shines, our very own pharmaceutical companies. First the torrential, unseasonal rains was said to be the cause of spiralling food prices, of course, not the hoarding! And now this virus comes to the aid of our greed driven corporates.
制药公司趁机大赚特赚。非季节性暴雨据说是造成食品价格暴涨的原因,不是不法商家囤积造成的!
现在病毒又来助贪婪的公司一臂之力。
rinkuu • 5 hours ago
prices of many essential medicines are rising hope it would be controlled very very soon
许多基本药物的价格正在上涨,希望尽快得到控制
Krishnan Subramanian Iyer • Mumbai • 4 hours ago
Parcetomol can be easily purchased in India. It is a shame on Indians that we depend on China
在印度很容易买到扑热息痛。我们依赖中国,这是印度人的耻辱
Ravie • Chandigarh • 4 hours ago
there was a time that these medicines were manufactured in India, seems now imported from China.
以前这些药是在印度生产的,现在似乎是从中国进口的。
Nataraj • Bangalore • 4 hours ago
Our medical mafia is more cruel & worse than Corona virus.
医药黑手党比冠状病毒更残忍。
Kiran • 4 hours ago
There is ZERO innovation, hard work, perseverance in mid size businessmen in India. Most businesses run on importing , assembling and marketing, let it be furniture, electrical parts, raw material..anything you name it. . No one wants to start from grass root and offer product.
在印度,没有创新,没有毅力,没有吃苦耐劳,大多数企业靠进口、装配和销售来运转,包括家具、电器零件、原材料等等。
murthy krishna • 4 hours ago
Central Govt should be very vigilant and surprise check should be conducted ....
印度中央政府应该提高警惕,进行突击检查。
Raju Kanojia • Faridabad • 4 hours ago
This is all he shmeless community is capable off;blackmail of the poor and needy.Where did they get it to sell costly?Only the earlier stocks1And now they blackmail the poor for the medicins;this is what the Govt allows them to do.
敲诈穷人,太无耻了。他们从哪儿进的货,卖这么贵?都是早期的存货。现在他们敲诈穷人,这是政府默许的。
Balachandramenon Vengasserry • Alappuzha • 4 hours ago
Govt of India shall take this opportunity to produce medicines in mass scale under Make In India scheme. It is hoped Central Health Minister is not sleeping over this issue.
印度政府应该利用这个机会,推动"印度制造"计划,大规模生产药物。希望卫生部长不要在这个问题上不作为。
Abhijit Dey • Agartala • 5 hours ago
Even electronic component price is increased. There will be one more economy crisis just because of Chini!!!
就连电子元件的价格也上涨了。就因为中国,更多的经济危机将接踵而来!!
Shasti Brata • 27 mins ago
Frankly, I was under the impression that India was one of the largest bulk drugs manufacturer and exporter throughout the world! I did not think that we would be depending on China for our paracetamol requirements! Or is it that Indian drug manufacturers are trying to exploit the situation in China to make windfall profits?
我以为印度是世界上最大的原料药生产国和出口国之一!
没想到扑热息痛都要依赖中国!
难道是印度制药商正试图利用中国的疫情来获取暴利?
Kc • 2 hours ago
now tomorrow if China gets better and everything becomes normal then also prices of medicine Will remain higher..
如果明天中国的情况好转,一切都恢复正常,药品价格也会继续上涨。
proud Indian • 3 hours ago
this is the consequence of chinese monopoly in may items, india should have imposed duties on these to protect and grow local industries
这就是中国垄断多项产品的后果,印度应该对这些产品征收关税,以保护当地产业的发展
Piddan Sam Dselva • 4 hours ago
Can't INDIA be self sufficient even in these basic medicines And is it necessary to depend on unfriendly CHINA for these so that Indians are made to pay double the cost ?
难道印度连这些基本药物都不能自给自足吗?有必要依赖对我们不友好的中国来供应这些药物吗?
Ajinkya Gadgil • 5 hours ago
Force the pirated medicine companies to produce more of paracetamol.
这将迫使生产仿制药的公司生产更多的扑热息痛。
Subbu India • Bengal • 5 hours ago
Makers of Paracetamol will make good business out of this tragedy.
扑热息痛的生产商将从这场悲剧中获得丰厚的利润。
外文:https://timesofindia.indiatimes.com/business/india-business/paracetamol-prices-up-40-as-coronavirus-shuts-china/articleshow/74184577.cms