Which do you like better, Tokyo or Shanghai? What is your opinion of each?
东京还是上海,你更喜欢哪个?你对他们有什么看法?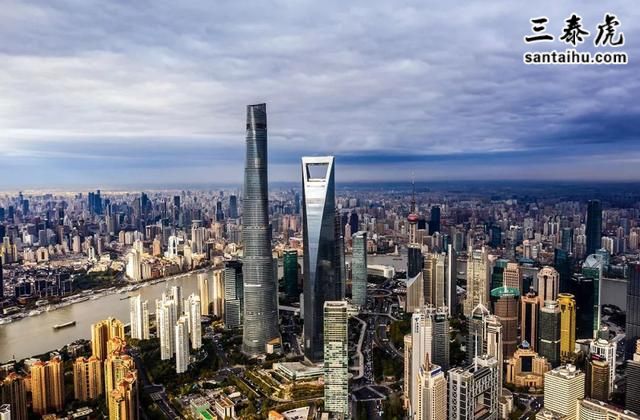 以下是Quora读者的评论:
Eri Oikawa, lived in Tokyo
I'm half Shanghainese half Tokyoite and have lived in both for about half of my life each. (Although I just moved to Vancouver.)
I personally find major flaws in both cities which is why I'm trying to find a better place to live. The biggest flaws for Tokyo is how stressful it is and the biggest flaw for Shanghai is the lack of access to free internet.
In terms of work environment, both can be stressful but I find the formality of Japanese work environments more annoying and stressful. It is also more different from western culture. I feel like there's more of a choice of how much you work in Shanghai and it's easier to find jobs as people change jobs all the time. The annoying thing is a lot of the people you work with will quit. However, there's better labor protection law in Japan despite the more systemic gender discrimination in workplace.
In terms of culture, Shanghai is very materialistic but people are friendlier and it's easier to make close friends. Shanghai is also more international where you can meet people not just from all over the world but also those who have studied/lived abroad. If you like more down to earth people, it's easier to find them in Tokyo although I would recommend smaller cities.
The food is a little better in Tokyo but Shanghai has better food delivery systems and much cheaper fruits. (Unless your favourite fruit is strawberry) The bread and cakes are a little better in Tokyo but Shanghai might catch up soon.
The air quality is really bad in Shanghai sometimes but people don't talk about how it's not so great in Tokyo most of the time. Perhaps it's easier to find fresher air in Tokyo if you travel to the mountains.
In terms of cost of living, Shanghai is definitely cheaper as it's easier to find cheaper labor to exploit. You can also live more on a budget considering how much basic things cost in Tokyo. Shanghai also has a ridiculously cheap public transport system that is pretty reliable. However, if you want things (clothings, makeup, electronics…) with certain quality/design that are sold in both countries, they are usually cheaper in Tokyo. What I'm trying to say is more "expensive" things are cheaper in Tokyo.
In conclusion, I would pick Shanghai over Tokyo if not for the internet but I'm sure there are better cities to live on earth.
我算是一半上海人,一半东京人,在这两个城市生活了大半辈子。(不过我刚搬到温哥华。)
我个人认为这两个城市都有很大的不足,这就是为什么我想找一个更好的地方居住。东京最大的缺点是压力太大,而上海最大的缺点是没有免费的互联网。
在工作环境方面,两者都有压力,但我发现日本工作环境的礼节更令人讨厌、压力山大。它也跟西方文化更不一样。我觉得在上海工作有更多的选择,人们总是换工作,找工作也更容易。但讨厌的是,很多和你一起工作的人会辞职。然而,尽管在工作场所存在更多的制度上的性别歧视,但日本有更好的劳动保护法。
在文化方面,上海非常物质主义,但人们更友好,更容易结交亲密的朋友。上海也更加国际化,在这里你不仅可以遇见来自世界各地的人,还可以遇见在国外学习/生活过的人。如果你更喜欢脚踏实地的人,在东京这样的人更多一些,不过我建议你去小一点的城市。
东京的食物略好一些,但是上海的送餐系统更发达,水果更便宜。(除非你最喜欢的水果是草莓)东京的面包和蛋糕更好吃,但上海可能很快就会赶上来。
上海的空气质量有时真的很差,但大多数时候人们不会承认东京的空气质量一般。在东京,如果去山上旅行,也许更容易呼吸到新鲜空气。
就生活成本而言,上海绝对更便宜,因为那里更容易找到廉价劳动力。考虑到东京的基本生活成本,你也可以更节俭地生活。上海还有非常便宜的公共交通系统,而且非常可靠。但是,如果你想在这两个国家买到有一定质量和设计感的东西(衣服、化妆品、电子产品……),在东京购买通常比较便宜。我想说的是,贵的东西在东京更便宜。
总之,如果没有互联网的因素,我会选择上海而不是东京,但我相信地球上还有更好的城市。
译文来源:三泰虎 http://www.santaihu.com/49206.html 译者:Joyceliu
Sara Ying, True Shanghainese
It's really hard to choose between the two cities, especially since Shanghai and Tokyo have a lot of similarities. But, ultimately I think Shanghai wins for me. It's more attractive in the sense that it retains much of its culture. When you visit, it's hard not to bump shoulders with locals and stumble into the living quarters of the working class. Even at the most touristy sites, like Nanjing Road, you will still see really old architecture (for example, my great-grandfather worked in some of the buildings that still stand on that road today). Tokyo also has many cultural sites, but I feel like a lot of it has been "cleaned up" to be viewed by tourists. What you'll find in Shanghai is raw and unfiltered, a great experience in my opinion
很难在这两个城市之间做出选择,尤其是上海和东京有很多相似之处。但是,最后我还是想选上海。它之所以更有吸引力,是因为它保留了很多自己的文化。即便是在最热门的旅游景点,如南京路,你仍然会看到非常古老的建筑(例如,我的曾祖父曾在一些至今还矗立在那条路上的建筑中工作过)。东京也有很多文化景点,但我觉得很多地方都被"收拾"专供游客参观了。你在上海看到的是原始的、未加修饰的,在我看来是一段很棒的经历。
Tony Kim, lived in Tokyo
I've lived in Yokohama / Tokyo 8 months and visited Shanghai once a month for one week for 6 years.
For me, Shanghai wins for the following reasons:
The Chinese people are typically cold and not very welcoming until you get to know them. They show true friendship and brotherhood. Japanese are warm and friendly from the start but never goes deeper then pleasantly.
Chinese people welcome you to their home and offer you their couch if u don't have hotel. The Japanese would never go out of their ways for a foreigner
The History and culture. China was ravaged through wars and revolution. Japan was burnt to the ground and rebuilt.
Japan is a copy of New York with some hidden jewels of modern Japan. Shanghai is unique in all of Asia. Glitzy clubs, restaurant along flowing green streets in French concention, sky scrapers make Tokyo look like 2 tier cities all along old Shanghai charm
Shanghai has done a great job to keep it international feel while retaining the old Shanghai
Japanese food is bland and limited. There is so much sushi, katsu and soba you can eat then it's all the same. Very limited. Chinese food …. OMG. Too many to select. After 10 years of traveling to China, I'm still finding new exciting food to enjoy. It's always an adventure in a nice way
Shanghai metro, high speed trains, mag lev and taxi is world class. Ok - the Japanese system is much more punctual but cost very expensive. China / Shanghai infra is much more local friendly and WIDE SCALE.
Tokyo is ALMOST sterile city. It's clean but walk the back streets and it's just like Shanghai
Tokyo almost felt like living in a fake city. Bland and no soul. Everyone walking around doing the 9to5 everyday life in a make up world. Don't get me wrong, visiting there as a tourist for one week is great. I was fascinated with Tokyo till I found the bland life of it.
Shanghai never gets bland. Tokyo's the runner up to the miss universe competition. Still beautiful, still exotic and cultured but miss Shanghai is the crown winner
我在横滨/东京住了8个月,6年来每个月去上海一次,每次一周。
对我来说,我会把票投给上海,原因如下:
在你了解他们之前,中国人通常都很冷漠,不太热情。但他们会表现出真正的友谊和手足之情。日本人则从见面之初就热情友好,但在那之后就再难发展到更深层次的友情了。
中国人欢迎你去他们家,如果你没有订到酒店,他们愿意让你睡他们家的沙发。日本人永远不会为一个外国人破例。
历史和文化。中国经历了战争和革命的蹂躏。日本被夷为平地,然后重建。
日本是纽约的翻版,隐藏着现代日本的一些瑰宝。上海在整个亚洲是独一无二的。具有法国风情的绿色街道上的炫目酒吧、餐厅,摩天大楼让东京看起来像带有老上海魅力的二线城市。
在保留老上海风情的同时,上海在国际化方面也做得很好。
日本的食物清淡而有限。寿司、木鱼和荞麦面很多,但感觉都是一样的。品类非常有限。中国美食....我的天啊,选择太多了。在中国旅行了10年之后,我仍在寻找令人食指大动的新食物。中国美食从来都是令人满意的探险之旅。
上海的地铁、高铁、磁悬浮和出租车都是世界级的。好吧,日本的系统更准时,但成本非常昂贵。中国/上海中远比上海更友好、更广泛。
东京几乎是个无菌城市。它很干净,但走在小街道时,感觉就跟上海一样。
东京几乎感觉就像生活在一个虚伪的城市。冷漠而没有灵魂。每个人都在一个虚拟的世界里过着朝九晚五的生活。别误会我的意思,以游客的身份去那里玩上一个星期是很不错的。我曾对东京很着迷,直到我发现它的平淡生活。
上海从不乏味。东京是环球小姐大赛的亚军。美丽,充满异国情调和文化,但上海是冠军得主。
Ben Collier, works at Lloyds Banking Group (2013-present)
I've been to Tokyo twice and Shanghai just once, spending a fair amount of time in each. For me, Tokyo takes the win for the following reasons:
The Japanese people are typically very welcoming and friendly. I have had great experiences with Chinese people, but found the warmth and friendliness of Japanese people to be almost overwhelming.
The History and culture. Again, this is a close one, but I think Tokyo has done a better job of preserving it's past both in terms of physical buildings and within the contemporary arts scene. Shanghai museum is fantastic, as is the colonial waterfront, but there is very little that remains of historic Shanghai. Everything felt very modern, but in areas certain a little soulless.
The food. I love the thousands of tiny Japanese restaurants dotting the backstreets; you get a real feel of being somewhere unique and, obviously, it tastes great. Shanghai has much less of a food culture.
The infrastructure. Tokyo's metro and transport system is slightly more modern and functional and the traffic seems to flow much better. Shanghai has the feeling of growing too big too quickly.
The look/feel of each city. Tokyo is genuinely beautiful and retains a distinctly Japanese feel everywhere you go. The streets are immaculately clean, mostly well-planned, and there is a lot of open space, parks etc. I spent hours per day just walking around Tokyo and always discovered something new and interesting. Shanghai has beautiful areas and some nice parkland, but it does not come close to that of Tokyo; it felt quite Western to me, comparatively dirty and had the pervading feeling of runaway urbanisation.
我去过东京两次,只去过上海一次,每次都呆了不少时间。对我来说,东京获胜的原因如下:
1.日本人非常热情友好。我和中国人有过很多接触,但我发现日本人的热情和友好几乎让我无法抗拒。
2.历史和文化。两者在这方面也很相近,但我认为东京在保存历史的方面做得更好,无论是在物理建筑方面还是在当代艺术领域。上海博物馆非常棒,殖民地时期的海滨也是如此,但上海的历史遗迹却少之又少。一切都让人觉得很现代,但在某些方面却没有灵魂。
3.食物。我喜欢遍布小街巷的无数日本小餐馆;你会有一种很特别的感觉,很明显,食物的味道很好。上海的饮食文化少得多。
4.基础设施。东京的地铁和交通系统更加现代化,功能更加完善,交通状况也更好。上海有一种发展太快、规模太大的感觉。
5.城市的外观/感觉。东京真的很美,无论你走到哪里,都能感受到独特的日本风情。街道干净整洁,大部分规划良好,有很多开放空间,公园等。我每天都会花上几个小时在东京四处走动,总能发现一些新奇有趣的东西。上海有美丽的地方和美丽的公园,但比不上东京;在我看来,这里很西方化,较为脏乱,弥漫着城市化失控的感觉。
Delong Tsway, Been to China and Japan.
I am Chinese so I am biased for Shanghai however I have been to both cities and will try to give an objective analysis as best I can. In terms of architecture I like Shanghai better partly because there's a lot of european buildings and so the city gives me a romantic feel similar to Paris. There's a reason why Shanghai is called the Paris of the East. Shanghai I think has more water to it although I could be wrong about this. But at least it feels that way. Rivers and water gardens permeate the city. It creates a very dreamy romantic feel for me which I like.
However in terms of futuristic technology I'll have to give this one to Tokyo. They're really good at that stuff and it's no use denying it. They have some traditional Buddhist stuff to but it doesn't seem like most people visiting the city care about it. I'm really impressed with the technology of Tokyo and also how greenery is infused with the city.
In terms of culture I'm obviously biased towards Chinese. Japanese culture in my honest opinion is just super weird. It's too much to go into this post but Japanese culture I don't think it's healthy. I'm willing to admit China is not that much better in this regard. But it's still not Japanese level weirdness. In my opinion comparing China to Japan is like comparing an ogre to a snake. They're both bad but at least one of them is not a snake. (And I'm talking about japan)
So all in all I choose Shanghai but I'll acknowledge that Tokyo is a really cool city regardless of how weird Japanese people are.
我是中国人,所以我对上海更偏心一些,但是我去过这两个城市,我会尽量给出一个客观的分析。在建筑方面,我更喜欢上海,部分原因是那里有很多欧洲建筑,所以这座城市给我一种类似巴黎的浪漫感觉。上海被称为东方巴黎是有原因的。我认为上海有更多的水,尽管我可能是错的。但至少感觉是这样的。河流和花园遍布全城。这为我创造了一个非常梦幻的浪漫感觉,我喜欢。
然而,就未来科技而言,东京肯定更出色。他们真的很擅长这些东西,否认是没有用的。他们有一些传统的佛教的东西,但似乎大多数来这个城市的人并不关心它。东京的科技给我留下了深刻的印象,绿色植物也融入了这座城市。
在文化方面,我明显偏心中国人。日本文化在我看来实在是太奇怪了。这篇文章说得太多了,但我认为日本文化不健康。我承认中国在这方面并没有好到哪里去。但远没有日本的怪异。
总之,我把票投给上海,但我承认东京是一个很酷的城市,不管日本人有多古怪。
Jasmine Wang, lives in Shanghai (2009-present)
Personally, I'd pick Tokyo. While i do like anime, that isnt why I'd pick Japan. I currently live in Shanghai, so this may caused a baised opinon bc I haven't truly lived there(I stayed there for a month). I'd pick tokyo over Shanghai because of how clean it is and how polite people are. The pm2.5/AQI in Shanghia can get really bad—one time it literally was off the charts. Architecturally, Tokyo has much prettier buildings. In my personal opinion, China in general has lost their architectural touch.
However, that is not to say Shanghai isn't great as well. Honestly speaking, in Shanghai, you can find any type of food and there is always something to do. Also, there are so many forms of entertainment in Shanghai, such as jump360, interactive games, lazer tag, the list goes on. Another benefit of Shanghai, or China in general, is Taobao.
就我个人而言,我会选择东京。虽然我喜欢日本动漫,但这并不是我选择日本的原因。我现在住在上海,所以这可能会引起人们的质疑,因为我并没有真正住在那里(我在那里呆了一个月)。我会选择东京而不是上海,是因为那里非常干净,人们非常有礼貌。上海的pm2.5/AQI指数非常糟糕—有一次真的爆表了。从建筑结构上看,东京的建筑要漂亮得多。在我个人看来,中国总体上已经失去了自己独特的建筑风格。
但我并不是说上海不好。说实话,在上海,你可以找到各种美食,总是有事情可做。此外,在上海有很多娱乐形式,如jump360,互动游戏,激光枪战,等等。上海或中国的另一个好处是淘宝。
Xu Lucy, studied at China
Given your comment to the question I suggest you to change the question to one of the followings
Why do you like Shanghai? (I don't)
Which part of Shanghai's culture do you like to most? (Been there a few times but don't know the place enough to answer the question. It has better infrastructure than most Chinese cities but I don't think that's part of its culture. )
What are some competitive advantages of Shanghai comparing to Tokyo? (Higher GDP growth rate, maybe)
考虑到你对这个问题的看法,我建议你把这个问题改为下列问题之一
你为什么喜欢上海?(我不喜欢)
你最喜欢上海文化的哪一方面?(去过几次,但对上海不太熟悉,回答不了这个问题。它的基础设施比大多数中国城市都要好,但我不认为这是它文化的一部分。)
与东京相比,上海有哪些优势?(可能GDP增长率更高)
Yuki Fujinari, Half japanese/half german.
As a half-Japanese, I might be biased.
Ofcourse I would choose to rather live in Tokyo. Tokyo is basically the first city that comes to anyones mind, when you say "big city" or even "Mega City".
But ofcourse as I know Tokyo as well as my pocket, I have a fascination for Shanghai.
Its bigger in size and in buildings and looks futuristic. I definitely would say Shanghai is superior to Tokyo, but I think it depends on the deciding factors you choose
作为一个有一半日本血统的人,我可能会有偏见。
当然,我更喜欢住在东京。当你说"大城市"甚至"超级城市"时,东京基本上会是第一个出现在人们脑海中的城市。
但当然,正如我对东京的了解太深了,我对上海有一种迷恋。
它的城市体量更大,建筑更大,看起来很有未来感。我当然会说上海比东京好,但我认为这取决于你选择的决定因素是什么。