What countries used to be weak but are now powerful?
哪些国家曾经一度弱小但现在十分强大?
以下是Quora读者的评论:
Muhammad Ackakzai, studied at Columbia University
PRC of was founded in 1949. Two years after my father's country of Pakistan which was founded in 1947.
Pakistan not only had more assets than the state, which had only recently thrown off opium epidemics and civil war, but a national railway sy em left by the British.
Today is poised to take over the Global stage, already has economically and seems to do so po itically.
No other nation has pushed double digit growth like has. A strong regional military to boot, Shenzen is the world's hardware equivalent of Silicon Valley, and when it comes to super computers and AI they are doing things that seriously challenge anyone.
What makes most powerful in my eye is how they turned the world order . You don't have to be a de acy to be successful, there are alternative ways of governing
中华人民共和国成立于1949年。两年后,我父亲的祖国巴基斯坦成立于1947年。
巴基斯坦不仅拥有比更多的资产,而且还有英国留下的国家铁路系统。
如今,已准备好登上全球舞台,在经济上如此,在上似乎也是如此。
没有其他国家能像那样推动两位数的增长。此外,深圳在硬件方面的实力相当于硅谷,而在超级计算机和人工智能方面,的成就正挑战着所有国家。
在我看来,之所以强大,是因为他们改变了世界秩序。你不是一定要成为国家才能成功,还有其他的治理方式。
Nguyen Ba Giap, works at Eart
I can only say Singapore and partly after the opium war.
Singapore is an island that has mostly fishing for its economy, under Le Kuan Yew turned out to be ASEAN tiger (or is it tigerfish?). Most of them are pro US. Countries that don't pro US should be in the list, not others after ww2.
我只能说鸦片战争后的新加坡以及某种意义上的。
新加坡曾是一个以渔业为主要经济来源的岛国,在李光耀的领导下,它变成了东盟之虎。他们大多数是亲美的。不支持美国的国家应该被列入名单,而不是二战后的其他国家。
Mathew Arun, Financial Analyst at The Bank of New York Mellon
Qatar.
The Richest country in the World.
卡塔尔。
世界上最富有的国家。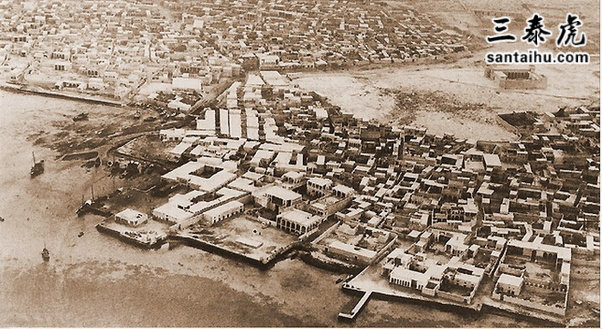 Doha,Capital of Qatar in 1950.
1950年,卡塔尔首都多哈。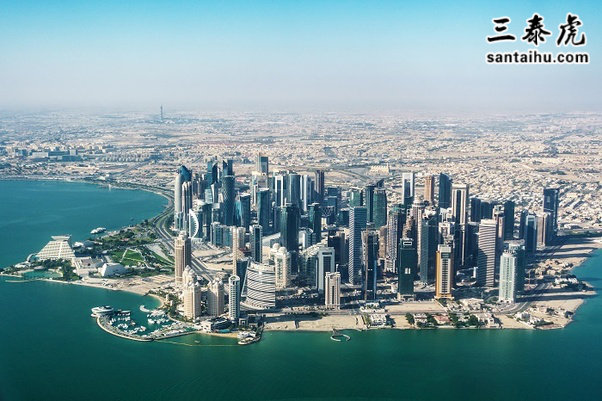 Doha in 2019.
From an empty desert,Qatar rose to become the richest country in the world in just over 50 years.Thanks to its vast Oil and Gas reserves.
2019年的多哈。
卡塔尔从一个不之地的沙漠崛起为世界上最富有的国家,仅用了50多年的时间。这得益于其丰富的石油和天然气储备。
Kevin Connors
One of the World's wealthiest countries today used to be one of the poorest.
1.This country was oppressed by a foreign colonial ruler.
2.This country was devastated by war, a war that nearly dest yed the country.
3.This country has had two different military coupes in the last 60 years
4.This country just hosted the Olympics for the 2nd time.
What country am I talking about?
今天世界上最富有的国家之一曾经是最贫穷的国家之一。
1.这个国家受外国殖民统治者的。
2.这个国家被战争摧毁过,这场战争几乎摧毁了这个国家。
3.在过去的60年里,这个国家经历了两次不同的军事政变
4.这个国家刚刚举办了第二次奥运会。
我说的是哪个国家?
People used to greet each other by asking, "Have you eaten today?"
过去人们相互问候时总是问:"你今天吃了吗?"
I'm talking about South Korea. This was what the country used to look like after the Korean War. The life expectancy was just over 50 years old. Major cities were completely dest yed, and people struggled to feed their families.
In the decades after the war South Korea's economy skyrocketed, during a period which is often referred to as the "Miracle on the Han."
Now South Korea is one of the richest countries in the world, with 11th largest economy by nominal GDP. Seoul is one of the biggest and prosperous cities in the world.
我说的是韩国。这是战争后韩国的国家面貌。人民平均寿命只有50多岁。主要城市被完全摧毁,人们勉强度日、养家糊口。
战后的几十年间,韩国经济飞速发展,这段时期被称为"汉江奇迹"。
如今,韩国是世界上最富有的国家之一,其名义国内生产总值(GDP)排在第11位。首尔是世界上最大、最繁华的城市之一。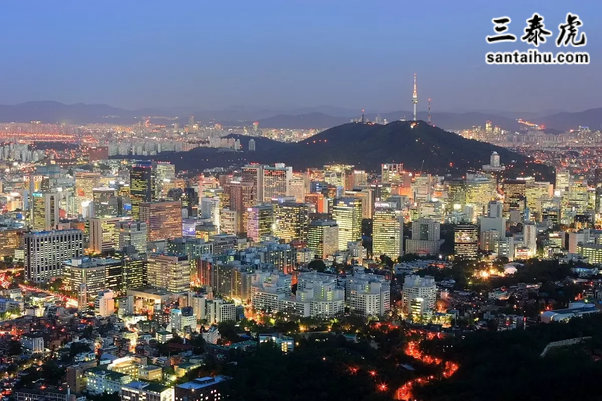 Seoul has the 4th largest metropolitan economy in the world behind Tokyo, New York, and LA.
South Korea is now one of the most technologically advanced countries in the world. Samsung, LG, Hyundai, and Kia are all extremely successful Korean companies. Korea has some of the fastest and most efficient train and metro sy ems in the world.
KTX, Korea's modern trains sy em, travels at speeds 305km/h or 190mph!
I'm from America, but I currently live in South Korea, and in many ways I feel like Korea is more advanced than the richest country in the world.
Korea ranks above the US in life expectancy, and education, and has far cher health care. South Korea has the fastest internet speeds in the world, and the Seoul subway sy em is one of the most efficient in the world. It makes Washington DC's subway sy em look like a bad joke.
Korea's rapid economic growth helped transform it from one of the world's poorest countries to the economic powerhouse that it is today.
首尔是仅次于东京、纽约和洛杉矶的世界第四大都市经济体。
韩国现在是世界上技术最先进的国家之一。三星、LG、现代和起亚都是非常成功的韩国公司。韩国拥有世界上最快、最高效的火车和地铁系统。
KTX是韩国的现代列车系统,运行速度为305公里/小时或190英里/小时!
我来自美国,但我现在住在韩国,在很多方面,我觉得韩国比世界上最富裕的国家更先进。
韩国人的平均寿命和受教育程度都高于美国,医疗保健也比美国便宜得多。韩国拥有世界上最快的网速,而首尔的地铁系统是世界上最高效的地铁系统之一。这让华盛顿特区的地铁系统看起来像一个糟糕的笑话。
韩国快速的经济增长帮助它从世界上最贫穷的国家之一转变为今天的经济强国。
译文来源:三泰虎 http://www.santaihu.com/49205.html 译者:Joyceliu
Thomas Chilton, travel blogger
Vietnam
This is what Vietnam looked like at the end of the Vietnam War, an event that cmed the lives of 58,000 Americans, and as many as 2 million Vietnamese.
越南
这是越南战争结束时的样子,那场战争夺去了5.8万美国人和多达200万越南人的生命。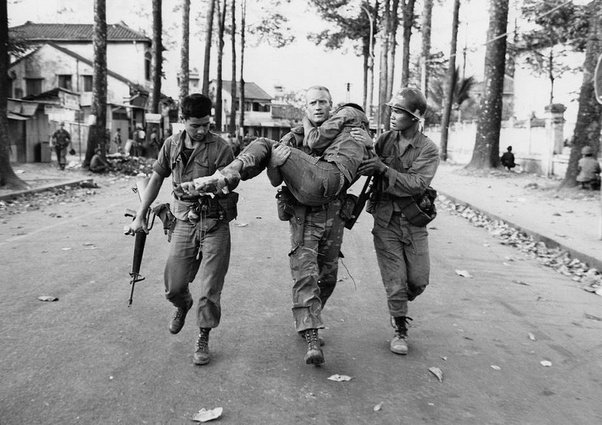 Shortly after the war ended, Vietnam became a co unist country. And the economy was in ruins. The situation seemed bleak at best.
But in 1986, a major change happened. Vietnam would follow the lead of and adapt free market reforms
Now Vietnam is well inside the Top 50 for largest economies in the world. Many people weren't even alive when the Vietnam war happened. A new wave of optimism has set over Vietnam. And the cities, which were once in ruins, now are full of life.
战争结束后不久,越南成为一个国家。经济陷入一片废墟。形势看起来最好也只能称之为惨淡。
但在1986年,一个重大的变化发生了。越南跟随的脚步,调整自由市场改革
如今,越南已跻身世界最大经济体的前50名。越南战争发生的时候,很多人还没出生。越南出现了一股新的乐观情绪。那些曾经是废墟的城市现在充满了生机。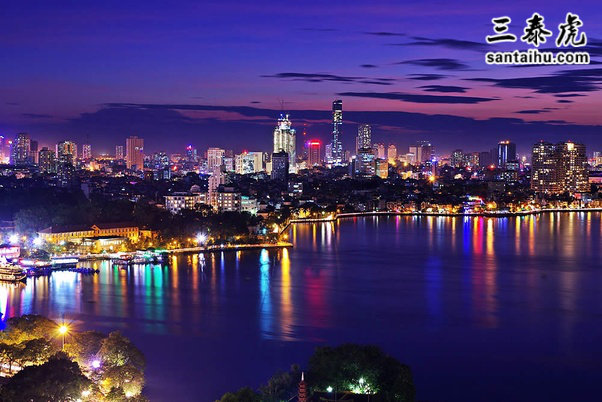 Hanoi
In 2013 Vietnam opened up its first Starbucks.
Many other restaurant chains such as McDonald's operate there too and the economy hasn't shown any real signs of slowing down.
And the Vietnamese are supposed to be some of the nicest people in the world!
河内
2013年,越南开设了第一家星巴克。
麦当劳等许多其他连锁餐厅也在经营,而经济并没有显示出任何真正的放缓迹象。
越南人应该是世界上最善良的人!
Christopher Williams, lives in Dover, NH (2010-present)
How about Singapore?
When the country sp t from Mysia in 1965, this small city-state was in shambles. Undeveloped, there is almost no natural resources. The country was poor.
That is until Lee Kuan Yew came along.
He took advantage of the country's geography. The country sits at the Mcca Strait, where at least two-fifths of maritime trade goes through. He heavily encouraged foreign trade and investment, and the go nment was made small, effective, and not corrupt.
This came at a cost. Crime laws are very harsh, and social policies are very restrictive and conservative. Lee Kuan Yew often resorted to auth rian methods to achieve his country's financial prosperity.
Nonetheless, Singapore is now very wealthy. The GDP per capita is about $53,000, which is more than five times the GDP per capita of it's neighbor Mysia.
新加坡算不算?
1965年,当这个国家从马来西亚出去时,这个小城邦一片混乱。没有开发,几乎没有自然资源。这个国家很穷。
直到李光耀出现。
他利用了这个国家的地理优势。该国位于马六甲海峡,至少五分之二的海上贸易都要经过这里。他大力鼓励对外贸易和投资,精简政府,打击。
新加坡为此付出了代价。刑法非常严厉,社会政策非常严格和保守。为了实现国家的金融繁荣,李光耀经常采取独-裁手段。
尽管如此,新加坡现在非常富有。人均GDP约为53000美元,是邻国马来西亚人均GDP的5倍多。
Michel de Wilde, worked at Edelman (2016-2018)
Cannot think anything but Israel, Saudi Arabia, and .
Israel was developed from a very unique situation, it was surrounded by hostile enemies and its soil is not incredibly fertile, it's zing how they became a tech superpower and overcome all the hardships, while precting itself from hostile neighbours (but as 2018, it seems the arabs are no longer the top security concerns for Israel?)
Saudi Arabia was a poor country before the oil, and after it got Mecca and Medinah, it become the most powerful country in is mic world as it can leverage its diplomatic position with hajj quota.
is obviously a premier example of this. The country experienced a 150 years of humilation and decline, it began with the Opium war, and put the country in a half-colonized situation, after that it had civil wars, and invaded by japan, and it had another civil war, and the modern was quite poor to begin with, and in 1960s, many indonesians did not migrate to as indonesia was a better place compared to . Thanks to ao, undergone reforms and witnessed an economic miracle that lifted more than 500 million from poverty. But the unique feature of is that it doesn't want a superpower responsibility, but only want to have a hegemonic status, especially in international trade.
I want to say my country, Indonesia is a powerful one too, but I don't think I can say it's powerful, its land army is powerful ,like very powerful, which is a contradiction because indonesia has a larger territory in ocean, and the marine corps is underfunded. due to the fear of separatism and te rorm, it focuses on the land army instead of marine and airforce.
我脑子里只出现了以色列、沙特阿拉伯和。
以色列很特别,它被敌对的敌人包围,土壤不是非常肥沃。令人惊讶的是他们居然克服所有的困难,成为了科技大国,同时保护自己免受敌对邻国的威胁(但在2018年,阿拉伯对以色列似乎不再是个安全问题了)
沙特阿拉伯在石油开采之前是一个贫穷的国家,在得到麦加和麦地那之后,它成为了ysl世界最强大的国家,因为它可以利用朝觐的配额来平衡自己的外交地位。
显然是一个典型的例子。这个国家经历了始于鸦片战争的150年的耻辱和衰落,经历了国家半殖民化,随后的内战,被日本侵略过,然后又遭遇了一场内战。现代很贫穷,1960年代,许多印尼华人不愿迁移到,因为当时印尼比更好。多亏了,经历了改革开放,见证了经济奇迹,使5亿多人摆脱了贫困。但的独特之处在于,它并不想要承担超级大国的责任,只想获得霸权地位,尤其是在国际贸易中。
我想说我的国家,印度尼西亚也是一个强大的国家,它的陆军是强大的,非常强大,这是一个矛盾,因为印尼的海上领土更广袤,而海军陆战队资金不足。由于对主义和主义的恐惧,军队的重点是陆军,而不是海军和空军。
Will Jessop, just a guy who reads history.
as others mentioned had a period of weakness as did most powerful countries.
India was under British rule with no power of it's own then they got independence and overnight became a major regional power even with partition.
Iran like had a weak phase in the 19th century and early 20th where it fell under western po itical influence but has since reasserted itself as a major power of the Middle East.
Even Russia had weak times though mainly before it got unified into a single country
正如其他人所提到的,和其他最强大的国家一样,也有一段积弱期。
印度在英国的统治下,没有自己的兵力,然后他们获得了独立,一夜之间成为了一支主要的地区力量,即使存在分区而治的问题。
和一样,伊朗在19世纪和20世纪初也有过一段软弱时期,当时它受到了西方的影响,但此后又重新确立了自己作为中东大国的地位。
即使是俄罗斯,在统一为一个国家之前也有过一段低迷时期
Ilan Chezhian, Proud Indian
I'll probably stick with India on this one.
在这个问题上,我可能会坚定地说:印度。
We all know India was known for its wealth once and was loed by the so called East India Company's invasion. India was weak at times by then. After Independence, India's power and influence grew l & bounds
我们都知道印度曾经因其财富而闻名,并被所谓的东印度公司的侵略掠夺。那时的印度很虚弱。独立后,印度的实力和影响力有了飞跃发展。
Ernest W. Adams, Game design consultant, author and professor
The United States, , India, Brazil, Japan, and South Korea all come to mind. Some are powerful economically but not militarily.
美国、、印度、巴西、日本和韩国都出现在我的脑海中。有些国家经济实力强大,但军事实力不强。
Yogesh Purohit, History and Geography Enthusiast
There are wonderful answers to this question.
But there is one country whose name has not been mentioned in any answers yet, so would update the same. The country I am talking about is Israel.
Any thing is weakest when it is born or created.
Since ancient times present day Israel has been estent intermittently. It has been under foreign rule for centuries or one may say eras.
During all these centuries Israel was a place under foreign rule. After end of the first world war newly created League of Nations had thought of creating Jewish national home.
But this also took around 3 decades to become reality. After the end of second world war in 1948 modern day nation 'Israel' was created.
这个问题有很好的答案。
但是有一个国家的名字还没有在任何答案中提及到。我想说的这个国家是以色列。
任何事物在诞生或创造时都是最弱的
自古至今,以色列一直断断续续地存在着。它已经被外国统治了几个世纪,或者说一个时代。
在这几个世纪里,以色列处于外国统治之下。第一次世界大战结束后,新成立的国际联盟曾考虑建立犹太人的国家家园。
但这也花了大约30年才成为现实。1948年第二次世界大战结束后,现代国家"以色列"终于诞生了。