SoftBank-backed Oyo firing thousands across China and India
软银投资的OYO酒店在中国和印度解雇数千名员工
NEW DELHI/BEIJING: Oyo Hotels is firing thousands of staff across China and India, people familiar with the matter said, adding to growing signs of trouble at one of the largest startups in SoftBank Group Corp's portfolio.
新德里/北京:知情人士称,OYO酒店在中国和印度解雇了数千名员工,OYO是软银集团投资的最大初创企业之一,越来越多的迹象表明该酒店出现了问题。
The company has let go of 5% of its 12,000 employees in China partly due to non-performance, while dismissing 12% of its 10,000 staff in India, one of the people said. It plans to shed another 1,200 in India over the next three to four months, the person added. Oyo is undergoing a restructuring, trimming redundancy in China and India, leading to thousands of dismissals, according to the people, who requested not to be named because they aren't authorized to talk to media.
一位知情人士称,该公司在中国有1.2万名员工,有5%被解雇,部分原因是业绩不佳,而在印度的1万名员工中有12%被解雇。该人士补充称,该公司计划未来三到四个月在印度再裁员1200人。OYO正在中国和印度进行重组、裁员,导致数千人被解雇。
"We continue to be one of the best places to work for and one of the key reasons for this has been our ability to consistently evaluate, reward and recognize the performance of individuals in a meritocratic manner, and enable them to improve their performance," Oyo said in a statement.
OYO在一份声明中表示:"我们仍然是最适合工作的公司之一,其中一个关键原因是我们能够以精英管理的方式持续评估、奖励和认可员工的表现,并使他们能够改善自己的表现。"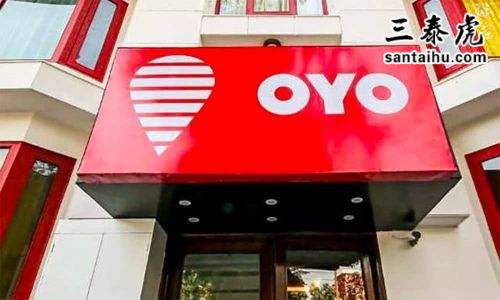 Oyo's downsizing is another setback for Masayoshi Son's SoftBank, whose portfolio has been buffeted by recent trouble at WeWork and slumping share prices at Slack Technologies Inc and Uber Technologies Inc. The billionaire has called for greater financial discipline among the founders in his portfolio, spurring job cuts at smaller outfits such as Zume Pizza Inc. Other SoftBank investees, including Getaround, Wag Labs Inc, Fair and Brandless Inc, have had to cut staff or changed business models once it became apparent revenue and profits were not living up to their once-grand ambitions.
OYO裁员是孙正义的软银遭遇的又一次挫折。最近WeWork遭遇的麻烦,以及Slack Technologies和Uber Technologies股价的暴跌,都打击了软银的投资组合。这位亿万富翁呼吁其投资组合中的创始人加强财务纪律,促使Zume Pizza Inc.等规模较小的公司进行裁员。软银的其他投资对象,包括Getaround、Wag Labs、Fair和Brandless等,一旦营收和利润明显达不到当初的目标,就不得不裁员或改变业务模式。
Adding to Oyo's challenges, hotel owners in China have been protesting in front of the company's offices, accusing the startup of violating contractual agreements.
OYO面临更大挑战的是,中国的酒店业主一直在该公司的办公室前抗议,指责这家初创公司违反了合同。
Oyo will "enhance communications with hotel owners and develop owner loyalty" this year, the company said in the statement. "We will launch the VIP owner program, and contact owners regularly, to ensure that the interests and needs of theirs and ours are equally taken into account."
该公司在声明中表示,今年OYO将"加强与酒店业主的沟通,培养业主忠诚度。我们将推出VIP业主计划,并定期联系业主,以确保他们和我们的利益和需求得到同等的考虑。"
Son has been a keen supporter of Oyo founder Ritesh Agarwal, helping fund the hotel company's fast international expansion. Oyo had been growing at a rapid clip, but its reputation has suffered due to customer complaints about bad experiences along with grievances about poor or unfair treatment from several of the more than 20,000 hotel owners in its chain.
孙正义一直是OYO创始人里特什•阿加瓦尔的热心支持者,帮助为这家酒店公司的快速国际阔张提供资金。OYO一直在快速增长,但声誉受到了损害,由于顾客投诉,以及来自其连锁酒店2万多名酒店业主中有一些表示不满,抱怨不公平待遇。
印度时报读者的评论:
译文来源:三泰虎 http://www.santaihu.com/49143.html
TOP COMMENT
very, very bad experience with OYO. never ever go near a OYO hotels
OYO酒店的服务非常差,永远不要住OYO酒店
Brijbhushan Varma• 6 hours ago
I think just 10-15% firing is creating a furrore there is sometimes attiriation higher than that and everyone knows that there incompetent people who need to be tackled there is no free lunch in pvt sector unless you are competent or smart
我认为裁员10-15%会引起众怒,每个人都知道在私企没有免费的午餐,除非你有能力
Edoras • 7 hours ago
Many unemployed bhakts are going to boycott Chhapaak due to lack of money.
由于缺钱,许多失业的印度人准备抵制电影《Chhapaak》。
Jitesh• 5 hours ago
and sl ves would be selling their kidneys to support another anti national
奴隶们会卖肾脏支持反国家分子
SUBRATA • 5 hours ago
Big number of customers have genuine complaints.
很多客户的投诉都是真实的。
Suresh • goa • 5 hours ago
actually oyo hotel is more frequented by cheap tourists n brothels type system.
实际上,OYO酒店的顾客大多是低端游客
Anon • 7 hours ago
Hire and Fire easy
想雇就雇,想炒就炒
Ashok Chavda• 5 hours ago
Oyo is fraud. They loot hotel owners demand commission on revenue.
OYO是骗子,他们压榨加盟酒店,要求从收入中分成。
Indra Prabha • 6 hours ago
They know wht is best for them;they hire and fire according to the qualifications and work of the individuals.
他们知道哪些最适合他们,根据个人能力和表现来雇用或解雇。
Shapoor Bomanjee • 5 hours ago
Ban these OYO. SOYO and MOYO from operating in India.
封杀OYO
God • 6 hours ago
Oyo is trash anyway.1
OYO酒店太垃圾了
Vijay • 14 mins ago
really bag experience with oyo
OYO酒店的服务很差,
aaks • 5 hours ago
bad thing
坏事
Angraj Mishra• 5 hours ago
Oyo got no controls on hotels...t
OYO集团对酒店没有控制权……
Hindustani • 5 hours ago
Hope the situation will improve in coming months. GST & IIP no's Indicates economy is on the path of recovery at least in India
希望未来几个月情况会有所改善。商品和服务税数据表明,印度经济正在复苏
Sameer Gilani • 6 hours ago
So what FM has made sure that our economy still keeps on growing @15% pa.
财政部长确保经济将继续保持15%的增速。
Nikhil Manjrekar • 6 hours ago
Why is it even a news worth notice. If it says firing is taking place because of 'non-performance'
为什么这也上新闻?解雇是因为"表现不佳",那就没什么好说的了。
外文:https://timesofindia.indiatimes.com/business/india-business/softbank-backed-oyo-firing-thousands-across-china-and-india/articleshow/73198941.cms