India lost $1.3 billion due to 4,196 hours of no internet
断网4196小时,印度损失13亿美元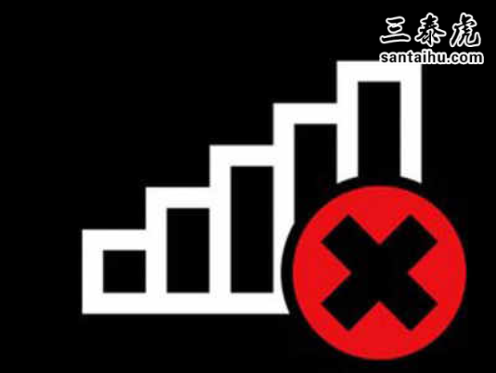 CHENNAI: Internet shutdowns in India are not just disruptions in routine and individual fre m, but are also having an economic impact on the country. Around 4,196 hours of internet blackouts in India cost the economy close to $1.3 billion in 2019, finds a study by UK-based tech research firm Top10Vpn.
金奈:断网不仅扰乱了人们的日常生活,还对印度经济造成了影响。英国科技研究公司Top10Vpn的一项研究发现,2019年,印度断网约4196小时,导致经济损失近13亿美元。
India was the third worst-hit economy worldwide after crisis-hit Iraq and Sudan thanks to state-imposed shut downs across Jammu & Kashmir, A Pradesh, Assam, Meghya, Rajasthan, UP and other regions, shows the report. An average of 8.4 million internet users were impacted across the multiple in dents, it said.
报告显示,由于查谟和克什米尔、阿萨姆邦、梅加拉亚邦、拉贾斯坦邦、北方邦和其他地区的政府强制关闭互联网,印度成为继伊拉克和苏丹之后全球受断网冲击第三严重的经济体。报告称,在这几起事件中,平均有840万互联网用户受到影响。
The economic impact is likely to be higher, the study adds, given that the study only assessed large region-wide blackouts and India's smaller and more localised shutdowns weren't included.
该研究还表示,鉴于仅评估了全地区范围内的大规模断网,而不包括印度规模较小、范围更广的地区,因此对经济造成的损失可能更大。
"There were more internet shutdowns in 2019 than ever before," Samuel Woodhams and Simon Migliano, authors of the report by Top10Vpn told TOI in an email. "As for India, the frequency of disruptions still far surpasses any other country we analysed and, unless swift action is taken to reduce the number and duration of disruptions, the economic impact is likely to continue to rise," they added.
Top10Vpn报告的作者Samuel Woodhams和Simon Migliano在邮件中告诉《印度时报》:"2019年的断网次数比以往任何时候都更多。"他们补充称:"至于印度,断网的频率仍远高于我们分析的其它任何国家。除非迅速采取行动,减少断网次数和持续时间,否则对经济影响可能会继续上升。"
"The shutdown in Kashmir is one of the longest internet shutdowns to have ever occurred and cost the Indian economy nearly $1.1 billion in 2019," Woodhams and Migliano said. It has hurt the economy, impacted local healthcare services, fre m of the press and education in the region.
Samuel Woodhams和Simon Migliano称:"克什米尔地区是迄今为止断网持续时间最长的地区之一,在2019年对印度经济造成的损失近11亿美元,损害了经济,影响了当地的医疗服务、新闻自由和教育。
The clampdown of internet services in the northeast in relation to the Citizenship Amendment Act resulted in around $102 million of economic impact, and the restrictions in Uttar Pradesh led to a $63 million hit.
《公民身份修正案》出台后,印度东北部对互联网服务的限制导致了约1.02亿美元的经济损失,而北方邦的互联网限制导致了6300万美元的经济损失。
印度时报读者的评论:
译文来源:三泰虎 http://www.santaihu.com/49136.html 译者:Jessica.Wu
Top Comment
Why don't you guys show how much dge was avoided because of the internet shutdown. what kind of analysis is this?
为什么不说说断网避免了多少损失。
Varadarajan Rangachari • 8 hours ago
Security of the nation is more important than earning profits by allowing anti nationals to use the interne t for their nefarious acitivities!
国家安全比赚钱更重要!
Maverick • New Delhi • 8 hours ago
Would you have taken the responsibility had 100 people died with rumor mongering? Would you guys have blamed the internet or Gt for this?
如果有100人被散布的谣言害死,你们会把这归咎于互联网的传播吗?
Subhendu sekhar Patra• 6 hours ago
Is the gt. taking the responsibility of the death of the people standing in atm queue?
有人ATM前排队取钱时猝死,印度政府要对此负责吗?
Bawarchi • 7 hours ago
The ministers responsible for these shutdowns should be sent to jail.
应该把下令断网的部长送进。
Rachappa Jarmale • 6 hours ago
Internet shutdown is a necessary measure to mitigate voilence from spreading. It has certainly saved hundreds of innocent lives.
断网是减少传播的必要措施,这确实挽救了数百条无辜的生命。
Brahm • 6 hours ago
What is more important, people's life or economy?
人命和经济哪个更重要?
Amrit Bindra • Cleveland • 8 hours ago
The study failed to calculate what the losseswould have been if the internet was not shutdown. And, why the internet had to be shutdown? That the Congress-Leftists are ressible for inciting people to violence over something which should be none of their concern!
这项研究没算算如果没有断网,损失会有多大。还有,为什么必须断网?
国大党左翼分子煽动人们使用
Surendra • 6 hours ago
What is the base for the loss through internet? Is it loss for internet providers or for India ?
断网对谁造成了损失?是互联网运营商的损失,还是印度的损失?
Paadi Pantalu • 7 hours ago
But it saved 100's of lives of innocent Kashmiries, chill
这样做,拯救了数百条克什米尔无辜者的生命啊
Raj Dudeja • 8 hours ago
Congress and its ally parties don't care about such losses: they are just trying to implement the agenda of Pakistan, i.e. create disharmony in India
国大党及其盟友并不关心损失,他们试图在印度制造不和谐
Sandeep • 5 hours ago
we are only looking at economic impact which can be recovered once every thing is normal. but the social impact by way of loss of lives and other effects are not getting measured as it cannot be quantified. I think India should and can take that loss rather than have loss of lives which may dent the lives of so many families.
我们只关注对经济造成的影响,一旦一切恢复正常,就能弥补损失。我认为印度应该而且能够承受这种损失,不能牺牲无辜的生命,否则会影响许多家庭的生活。
Ramprakash • Hyderabad • 6 hours ago
How much is lost when anti-CAA presters dest yed public property
反《公民修正法案》的者破坏公共财产,造成了多少损失?
Brahm • 6 hours ago
Was this study funded by Congress?
这项研究是由国大党资助的吗?
Jagjit Singh Sidhoo• 6 hours ago
Bnce this with the reduced loss due to less violence
但是,断网减少了造成的损失
Mugundhan Soundararajan • 6 hours ago
It is a ridiculous calculation. India mean who is India. I have not lost anything.
这计算太荒谬了,对我没有造成任何损失。
Chetan • 4 hours ago
how much it could have cost to public property and himan lives if such Internat curb was not impose to maintain l&o ?
如果不对互联网进行限制,会造成多少公共财产和生命损失?
外文:https://timesofindia.indiatimes.com/business/india-business/india-lost-1-3bn-due-to-4196-hours-of-no-internet/articleshow/73179287.cms