Why is the Indian Air Force not afraid of a Chinese stealth fighter aircraft J-20?
为什么印度空军不怕中国的J-20隐形战机?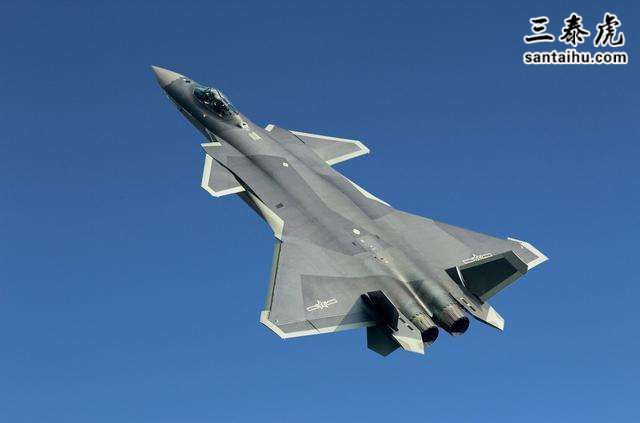 以下是Quora读者的评论:
Danial Shazly, Business Consultant, Digital Nomad & Content Writer
The Indian air force has put in so much effort to analyse this jet. The pilots i know have confirmed that the J-20 being a 5th generation jet. There are still areas where the Indian Air Force is able to detect. The J-20 may look like a very sophisticated jet but the IAF believed that their Su-30MKI is able to engage with these jets without any concerns about its abilities.
印度空军投入了大量精力来分析这架飞机。我认识的飞行员已经确认歼20是第五代喷气式飞机。印度空军仍然能够探测到一些地区。歼20可能看起来很像非常复杂的喷气式飞机,但印度空军相信他们的苏- 30mki能够与这些喷气式飞机交战,并不担心其战斗力。
The Indian intelligence have put in a significant amount of work to analyse the J-20. They have drawn some conclusion based on the design perspective, the power plant and stealth features. Now stealth can be detected even in far distance of over 100km.
印度情报部门已经投入了大量的工作来分析J-20。他们从设计角度、动力装置和隐身等方面得出了一些结论。现在,即使在100公里以外的地方也能探测到隐形战机。
When i talk about the threat of J-20. The IAF pilots would say "Yes they are a threat, but we can deal with the threat based on our analysis of the performance of the jet, its capabilities and from there we could understand its potential weaknesses and strength. We have a tactics to engage the J-20" The IAF will be further improving their jets to meet the new threat. Existing assets such as the Su-30MKI, Dassault Rafale and even the Mirage 2000 are capable jets to counter the J-20. The J-20 in many's view could be the ultimate weapon in the PLAAF but when the jets starts to take action such as super cruise performance, opening of weapon bay doors, radar emissions etc, the IAF Flankers could detect it even far away!…
当我谈到歼-20的威胁性时。印度空军飞行员会说:"是的,他们是一个威胁,但我们可以根据我们对飞机性能、性能的分析来应对这种威胁,从而了解其潜在的弱点和优势。"我们有对付J-20的战术,印度空军将进一步改进他们的战机以应对新的威胁。现有的装备如苏- 30mki、达索阵风甚至幻影2000都有能力对抗J-20。在许多人看来J-20可能是解放军空军的终极武器,但当战斗机开始有所动作时,如启动超级巡航性能、打开武器舱门、雷达发射等,印度空军就可以在远处探测到它!
Another confidence to the IAF Pilots is the exercise with the US F-22. That confidence is good enough as the pilots was able to shoot down F-22 with their Su-30MKI in close combat. The IAF pilots understand whats coming out of China and i believe they are very much prepared to face any such threats from China.
印度空军飞行员的另一个信心来自跟美国F-22进行的演习。这种信心是足够的,因为飞行员能够在近距离战斗中用Su-30MKI击落F-22。印度空军飞行员了解来自中国的威胁,我相信他们已经准备好面对来自中国的任何威胁。
Shekhar Attri, studies at Reva Institute of Technology and Management Bangalore (2021)
See, J-20 is just a copy of American F-22.
Look.
看,J-20只是美国F-22的翻版。
看。
China has always reverse engineered the outside technologies.
中国一直对国外技术进行逆向工程。
Now coming to the point, that why India is not afraid of this aircraft, I will put some points here.
现在说到重点,为什么印度不害怕这架飞机,我想提出一些观点。
1 Why would any country will put any order of other foreign aircraft, if it has its own advanced aircraft??? Yes, the chinese has put an order of Russian Su-35. Because they know that they are unable to meet there specifications in J-20.
1如果一个国家有自己的先进飞机,为什么还要订购其他外国飞机??是的,中国已经下了俄罗斯苏-35的订单。因为他们知道他们的J-20的性能并不完美。
Well they claim to detect stealth aircraft, but there radars are not very good. Hence they plan to buy 4 Russians Su 35.
他们声称能探测到隐形飞机,但雷达不够好。因此他们计划购买4架俄罗斯苏35。
2 Well this aircraft is in its low rate initial production. Till they will introduced it in PLAAF the Russian Indian FGFA will also be ready for its induction in IAF (maximum 6 months later after J 20).
2嗯,这款飞机的初始产量很低。在他们将它引入解放军空军之前,俄罗斯印度第五代战斗机也将为引入印度空军做好准备(在J20之后最多6个月)。
Now you think, if China are so eager for Su- 35, how advanced will FGFA be, which both Russia and India will not share with anyone.
现在你想想,如果中国如此渴望苏- 35战机,第五代战斗机会有多先进,俄罗斯和印度都不会与任何人分享。
3 Now if you are thinking they will pass this technology to Pakistan, then forget about this. Firstly it is strictly not for export (same as F-22, no one will share there latest technology), maybe there J-31. Now coming to pakistan, can they afford to buy it!!! Year before they do not go ahead to buy F-16 for $700 million.
3如果你认为他们会把这项技术传给巴基斯坦,那我就呵呵了。首先,它是严格禁止出口的(和F-22一样,没有人会分享最新的技术),也许会是J-31。现在说到巴基斯坦,他们买得起吗!!一年前,他们都放弃花费7亿美元购买F-16了。
And do you actually think China consider pakistan as its ally?? They are just using it for there purpose, and there increasing economy.
你真的认为中国把巴基斯坦当成盟友了吗?他们只是利用它来达到目的,刺激经济。
4 India is in very few countries that have nuclear triad ie they can attack from land, sea and air. And moreover India's Missile defence system is ranked among top nations.
4印度是拥有三位一体核力量的极少数国家之一,意味着他们可以从陆地、海洋和空中发起进攻。此外,印度的导弹防御系统也名列前茅。
5 India always have support of Russia. And now at this time, most country have dispute with China. Vietnam, Japan, US and NATO countries clearly do not like him and will engage in war if they dare to atrack India.
5印度一直支持俄罗斯。现在大多数国家都和中国有争端。越南、日本、美国和北约国家显然不喜欢他,如果他们胆敢攻击印度,其他国家就会发动战争。
So China will never think to attack India, after looking to our military power. There increasing economy cannt afford any war.
所以在考虑了我们的军事力量后,中国绝对不会考虑攻击印度。日益增长的经济负担不起战争。
India has never invaded any country first, but if some one will try, we wont tolerate it. And China must know it, that we are always ready for there friendship proposal.
印度从来没有入侵过任何国家,但如果有人试图入侵,我们绝不会容忍。中国应该知道,我们随时准备接受友好的橄榄枝。
译文来源:三泰虎 http://www.santaihu.com/49126.html
Toms Thomas, Indian Navy, retired.
The Indian Air Force is not afraid of the J-20, because no competent air force ever fears a single weapon system.
印度空军并不害怕J-20,因为没有任何有能力的空军害怕单一的武器系统。
Wars are won with 'Magic Bullets' only in the minds of 'armchair generals' who think playing 'World of Tanks' on Steam makes them experts in armored warfare or that reading issues of 'Aviation Week' makes them authorities in the field of air wars nd tactics.
只有那些"纸上谈兵者"才会认为战争是靠"灵丹妙药"取胜的,他们认为在Steam上玩"坦克世界"会让他们成为装甲战争的专家,或者通过阅读《航空周刊》就能成为空战和战术领域的权威。
Amateurs discuss weapons and tactics, professional soldiers discuss logistics.
业余爱好者讨论武器和战术,专业士兵讨论后勤。
Wars are won or lost due to multiple factors, technology is just one of these, there are intangibles such as doctrine, training, morale and logistics. Often, it is the side that is able to lose longer, but keep coming back that ultimately wins. The Romans proved this against Hannibal, and the Soviet Union against the Germans.
战争的胜负取决于多种因素,技术水平只是其中之一,还有一些无形的因素,如战术、训练、士气和后勤保障。通常情况下,有能力承受更长时间败仗、但会不断重新发动反攻的那一方最终会赢。罗马人向汉尼拔证明了这一点,苏联向德国证明了这一点。
The J-20 is a single weapon system, it has a place in the Chinese order of battle, it has a niche in their overall strategic framework. The Indian Air Force has its own planning and counter-planning setup, they will study the 20's capabilities, the strengths and weaknesses of its air-frame, weapons and sensors, and will adjust doctrine accordingly.
歼-20是一种单一武器系统,它在中国的战斗秩序中占有一席之地,在中国的总体战略框架中也占有一席之地。印度空军有自己的计划和反计划设置,他们将研究J-20的能力,其机身、武器和传感器的优缺点,并将相应地调整理论。
Aswin Ottapilavil
Am really glad that none of the answers here went the usual route of "Its Chinese product, its incapable blah blah". Believe me, the J-20 is no joke and is definitely a really formidable weapon system in every sense. China possessing such advanced aircraft is definitely a threat to any country that goes confronts PLAAF in the future.
我真的很高兴这里没有一个答案走的是"中国商品,质量低劣等等"的老路。相信我,歼-20可不是闹着玩的,从任何意义上讲,它都绝对是一个强大的武器系统。中国拥有如此先进的飞机,对任何未来与中国空军对抗的国家都是一个威胁。
But the biggest reason IAF isn't much concerned about it is that China is not a natural enemy of India and Chinese advancements in military is never been targeted towards India in a least bit.
但印度空军不太担心的最大原因是,中国不是印度的天敌,中国的军事进步从来没有瞄准过印度。
Secondly, even thought its already been handed over to the air force, J-20 is not yet completely optimized to perform in its full potential. It will take few more years for J-20 to completely spread its wings. As China already stated its a system for future and India have more than enough time to catch up with that and induct our own 5th gen alternative (FGFA or AMCA) and even better surface based defense systems to counter its threat.
其次,即使它已经被移交给空军,J-20还没有完全优化以发挥其全部潜力。J-20还需要几年时间才能完全发挥威力。印度有足够的时间来赶上中国,引进我们自己的第五代替代系统,甚至更好的地面防御系统来对抗中国的威胁。
Mark Thomas Vetter, former Processing Geophysicist (1998-2013)
The same reason nobody else is scared of them. First there are no true stealth aircraft. The technology is called low observable and it reduces the radar footprint of the aircraft making it much harder to detect. India has a well organized and professional military, the air defense organization has sufficient radars, communications, and munitions to counter air attacks, no matter how low observable the enemy aircraft are. One weakness of stealth aircraft is that they are just as visible to radars in the VHF band as any other aircraft. This means that interceptors can be guided by ground controllers or AWACS in to the area where the J-20 is close enough so that the low observable doesn't help much. The J-20 could fly at very low altitude to go under the radar, but this will greatly reduce the range of the J-20 as it has to plow through the thick air near the surface. Plus going through the air at low altitude heats up the surface of the airplane making it more vulnerable to infrared detection.
就像没人害怕他们一样。首先,他们并没有真正的隐形飞机。这项技术被称为低可观测技术,只是减少了飞机的雷达足迹,使其更难被探测到。印度有一支组织良好的专业军队,无论敌人的飞机是多么隐蔽,防空组织有足够的雷达、通信和弹药来对付空袭。隐形飞机的一个弱点是,在甚高频波段,它和其他飞机一样能被雷达发现。这意味着拦截机可以被地面控制器或AWACS引导到J-20足够接近的区域,因此低可观测值没有多大帮助。J-20可以在非常低的高度飞行,在雷达下飞行,但这将大大减少J-20的射程,因为它必须在接近表面的厚空气中滑行。此外,在低空穿越空气会使飞机表面升温,使其更容易被红外探测到。
Rahul Kardam, Entrepreneur, Web-Developer and an investor at heart
Simply because Indian Air Force feels stealth technology as we know it now will be obsolete in next 10–15 years.
原因很简单,因为印度空军认为隐形技术在未来10-15年将会过时。
See the concept of stealth was born to defeat enemy aircraft detection system. But the concept has been around for more than 2 decades now, and has provided USA its full benefits. Its only now that news of Russian and Chinese radars capable of detecting stealth aircraft are coming in. Within those next 10–15 years, those radars will become more prominent , and will start showing up all around the globe.
隐形的概念是为了打败敌机探测系统而诞生的。但这一概念已经存在了20多年,并为美国提供了充分的好处。只是现在,俄罗斯和中国的雷达能够探测隐形飞机的消息才开始出现。在未来的10-15年内,这些雷达将变得更加出色,并将开始出现在全球各地。
This is more of a history repeats itself moment to me. Think of it the time when there were military planes and no radars (in the first half of 20th century). The problem of detecting planes was solved by invention of Radar. Stealth may have changed the nature of the problem a little , but it is essentially the same problem. There are "some" planes which we can't detect using regular radars, its only a matter of time tech will come up to detect these planes and will proliferate. And the tech has already come up, it just needs time to proliferate.
对我来说,这更像是一个历史不断重演的时刻。想想那个虽有军用飞机却没有雷达的时代(20世纪上半叶)。雷达的发明解决了飞机探测的问题。隐形战机可能稍微改变了问题的性质,但本质上是同一个问题。有"一些"飞机我们无法用常规雷达探测到,但迟早会有技术来探测这些飞机并推广开来。技术已经出现了,只是需要时间来推广。
Sterling Saini, Military Enthusiast
Why should they fear the J-20?
他们为什么要害怕J-20?
Indian Su-30 MKIs have been able to track it with radar.
Indian Su-30 MKIs are faster, have 3D vector thrust, and better avionics. There is no reason to fear it…
印度苏-30 MKIs已经能够用雷达跟踪到J-20。
印度苏-30 MKIs速度更快,有3D矢量推力和更好的航空电子设备。没有理由害怕……
Samved Iyer,
Because J-20 is a total joke. I never heard of stealth aircrafts having canards (the two mini-wings at the front of an aircraft thay increase lift capacity and manoeuverability. Check out a Sukhoi SU 30Mki).
因为歼-20是个彻头彻尾的笑话。我从来没有听说过哪架隐形飞机有鸭翼(飞机前部的两个小翼可以增加升力和机动性)。看看苏霍伊苏30Mki。
If a fighter aircraft has canards, it can be very well detected by enemy radars. Stealth aircrafts shouldn't have canards.
如果一架战斗机有翼,它就很容易被敌方雷达探测到。隐形飞机不应该有鸭翼。
And don't worry, because Indian Air Force aircrafts have excellent radars and so they would just scoff at J-20.
别担心,因为印度空军飞机有很好的雷达,所以他们会嘲笑J-20。