Didn't appreciate Vodafone Group threat to quit India: Ravi Shankar Prasad
拉维·桑卡尔·普拉萨德:不欣赏沃达丰威胁退出印度的言论
MUMBAI: Telecom minister Ravi Shankar Prasad said that he didn't appreciate Vodafone Group's comments about pulling out from India unless given relief on adjusted gross revenue (AGR) dues, saying no one can 'dictate terms' to India.
"I don't appreciate this kind of statement. Very firmly and very clearly. We have given all the opening for doing business but no one should dictate terms on us. India is a sovereign country...," said Prasad at the Times Network India Economic Conclave 2019 on Monday .
In November, Vodafone Group's CEO Nick Read had highlighted the stress in the sector post Supreme Court's verdict on AGR dues and said that the UK arm will not infuse any further equity and may eject without relief. He had later said he was misquoted. But in another event earlier this month, Vodafone Idea's chairman Kumar Mangalam Birla said that without sufficient relief, the telco will have to shut down .
The telecom minister assured on Monday that a monopoly was not on agenda and state-run BSNL and MTNL were important assets as well.
"We don't countenance any monopoly nor we will. BSNL and MTNL are strategic assets...Therefore we owe it...For a fair competition a strategic PSU must remain in the field," Prasad said .
印度电信部长拉维·尚卡尔·普拉萨德说,他不欣赏沃达丰集团称除非印度减免其调整后的收入税,否则将撤出印度的言论,他说没有人可以对印度"发号施令"。
"我不喜欢这种说法。非常坚决,非常明确。我们已经提供了做生意的一切机会,但任何人都不该对我们发号施令。印度是一个主权国家…"普拉萨德在泰晤士报2019年印度经济秘密会议上说。
去年11月,英国最高法院对做出税费裁决后,沃达丰集团首席执行官尼克•里德强调了该行业面临的压力,并表示,沃达丰不会再注入任何资产,可能会在得不到救济的情况下退出。他后来说他的话被曲解了。但在本月早些时候的另一个事件中,沃达丰Idea董事长库马尔•曼加拉姆•比拉表示,如果没有足够的解决措施,电信公司将不得不关闭。
电信部长周一保证,不会出现行业垄断,国有的BSNL和MTNL也是重要资产。
"我们不支持任何垄断,也不会支持。BSNL和MTNL是战略资产…为了公平竞争,PSU必须留在战场上。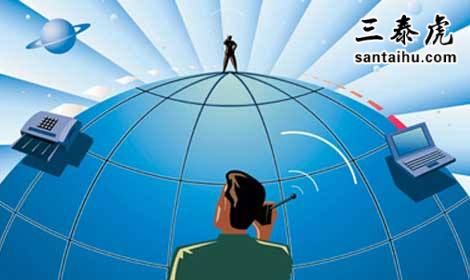 The telecom and IT minister also fielded questions on data privacy. " The SC has held privacy to be a fundamental right but they have also stated that a terrorist or a corrupt person do not have any privacy," said Prasad .
The go nment said it needs to maintain the balance between privacy and security where both are of paramount importance .
"I am trying to highlight is that the rights/privacy of individual is paramount and also of the go nment's obligation to maintain safety, security and fair investigation," he added .
The minister noted that data must be available for policymaker to frame the policy but that data must be anonymised data.
When asked about justice B N Srikrishna's comments that the data protection bill tabled in Parliament, that exempts its agencies from some or all provisions into an "Orwellian State"; Prasad defended saying he will discuss fine prints with one of the key drafters of the bill. "He will be able to understand that we have followed in principal what he had recommended," said Prasad , but added " fre m of speech is subject to reasonable restriction for the safety, security of India. The most pristine fre m is not unlimited".
The telecom minister highlighted the controversy around global digital firms and their tussle with the go nment on data security and localisation .
电信和信息技术部长还回答了有关数据隐私的问题。普拉萨德说:"安全委员会把保护个人隐私视为一项基本权利,但是他们也指出,恐怖分子或附败分子没有任何隐私。"
政府说它需要在隐私和安全之间保持平衡,这两者都是最重要的。
"我试图强调的是,个人的权利/隐私是最重要的,也是政府维护安全、保障和公平调查的义务。"他补充说。
这位部长指出,政策制定者制定政策时必须有可用的数据,但这些数据必须是匿名数据。
当被问及大法官B N Srikrishna对国会提交的数据保护法案的评论时,该法案将其机构部分或全部条款豁免为"奥威尔式国家";普拉萨德辩解说,他将与法案的主要起草者之一讨论有关细节。普拉萨德说:"他会理解,我们原则上遵循了他的建议。但是他补充说,为了印度的安全,言论自游受到合理的限制。自游不是为所欲为"。
这位电信部长强调了围绕全球数字公司的争议,以及它们与政府在数据安全和本地化方面的角力。
《印度经济时报》网站读者评论:
译文来源:三泰虎 http://www.santaihu.com/49021.html 译者:Joyceliu
Yatinder Mahajan
Why do the Ministers always have to carry a chip on their shoulders? Reading their statements one would think that India's sovereignty comes in pretty cheap. A company threatening to leave violates our sovereignty? Its the policies of the Dept of Telecom and the regulator TRAI that have landed us in this mess. The TRAI should have ensured that the new entrant Jio was not selling services below cost. But they took the easy way out and allowed the entire telecom industry to be sabotaged by one person. RS Prasad should be worried about these lapses not Vodafone. As a business they have a right to do business in business friendly environments
为什么部长们总是要承担责任?读一读他们的声明,人们会认为印度的主权相当廉价。威胁要撤离的公司侵犯了我们的主权?是电信部门的政策和监管部门的政策把我们弄得一团糟。他们采取了简单的方法,让整个电信行业被一个人破坏。普拉萨德应该担心的是这些问题,而不是沃达丰。作为企业,他们有权利在友好的商业环境中开展业务。
Daniel Vachon
soon or later all companies will moved out of India for Asia and South America...etc...
迟早所有的公司都会从印度搬到亚洲和南美等地。
Abhee N
Very arrogant statement sir, I dont appreciate this. You should be respectful to concerns of thousands of vodafone and airtel employees
非常傲慢的声明,先生,我不欣赏这个。你应该尊重成千上万沃达丰和airtel员工的担忧。
Aiteek Sharma
BJP can only do one thing in India. Sell public sector company's and hand it over to rich industrialist of India
人民党在印度只能做一件事。卖掉国有企业,把它交给印度富有的实业家。
Indian010101
Whether the Minister wishes to 'appreciate' or not, the message is clear - if the govt wants to play favourites using policies, other players will exit. It is no secret that this govt favours one specific telco and it is neither vodafone nor airtel.
不管这位部长是否希望"欣赏",信息是很明确的——如果政府想利用政策来玩偏袒游戏,其他玩家就会退出。这届政府偏爱某一家电信公司已经不是什么秘密了,它既不是沃达丰,也不是airtel。
AGM MM
Threatening by anybody cannot be appreciated.What Hon.Minister told is exactly correct.If they want to exit the business, they are free to do it. The matter is under the consideration of Supreme Court.
任何人的威胁都是不被欣赏的。部长所说的完全正确。如果他们想退出这个行业,大可以自游选择。这件事最高法院正在审理。
Mahinder Malhotra
Please try and understand, when CEO of Vodafone comments better understand the gravity rather than show arrogance. He's not only trying to show real picture but underlining the gravity.
请试着理解,当沃达丰首席执行官发表评论时,最好理解其严重性,而不是表现出傲慢。他不仅试图展示真实的情况,而且强调了数次。
Raman
Right under his nose so many businesses are dying. India is slowly become a graveyard for many foreign companies. This BJP govt did nothing for revival of BSNL in last 5 years. Even today BSNL is not able to come out with 4G. Why?
就在他的眼皮底下,那么多的企业都在倒闭。印度正慢慢变成许多外国公司的墓地。在过去的5年里,这个人民党政府没有为复兴BSNL做任何事情。即使在今天,BSNL也无法推出4G。为什么?
Amalesh Bhattacharya
hon'ble minister please check internet disruptions in bsnl network has increased 5 fold ,contractors not being paid,employees celebrating pre christmas holidays still being on duty
尊敬的部长,请检查一下bsnl网络的网络中断情况已经增加了5倍,承包商没有收入,正在庆祝圣诞节前假期的雇员仍然在值班。
Sankar Narayan Varier
Very correct. If Voda don't want to do business in India they should go back but don't threaten us.
非常正确。如果Voda不想在印度做生意,就走吧,不要威胁我们。
Shekar
Well said Shri Ravi Shankar Prasad . The Government should never yield to blackmail. Such threats have no place in India !
说得好。政府绝不能屈服于讹诈。这种威胁在印度没有立足之地!
PSGupta
Only Ambani and Adani can dictate terms
只有安巴尼和阿达尼可以发号施令。
Subbu India
If any one cannot run his business profitably, he will quit the business. That's normal.
如果一个人的生意不能赢利,他就会退出。这是很正常的事。
SAMIT CHAKRABORTY
Everything said and done go nment shud bring back competition in Indian Telecom Market at any cost or else this go nment has to pay a very big price. Jio may be the best network in this Galaxy but still I as a consumer shud have the option of choosing an operator other than Jio or Airtel.... BSNL shud be made a competitive organisation.... And wud request Minister to listen more....
政府应该不惜一切代价让印度电信市场恢复竞争,否则政府将付出巨大代价。Jio可能是这个星系中最好的网络,但作为一个消费者,我仍然可以选择Jio或Airtel以外的运营商……应该建立一个有竞争力的组织……请部长多听听民意……
Siby
Minister want Voda leave India at the earliest, so his boss JIO will get some more business
部长希望Voda尽早离开印度,这样他的老板JIO就能得到更多的生意。
Subbu India
One day Jio will remove all the competitors and then they will raise the tariff beyond expectation.
总有一天Jio会把所有的竞争对手都赶走,然后他们会出人意料地提高关税。
Aishvaraya Gupta
THESE PEOPLE WHAT HAPPENED TO CONGRESS WHEN THEY SHOWED THIS SAME BRAZENNESS & ARROGANCE, THEY WILL MEET THE SAME FATE SOON
当这些人表现出同样的厚颜无耻和傲慢时,国大党发生了什么,他们将很快面临同样的命运。
Hat Hum Aap Aur Tum
Arrogance personified... this is what is bane of this Govt...they have not learnt from MP, Rajasthan, CG, Maharashtra, Haryana...
傲慢的化身……这就是这个政府的祸根…他们没有向国会议员、拉贾斯坦邦、CG、马哈拉施特拉邦、哈里亚纳邦学习……
Bawarchi
Don't forget 63% voters did not vote BJP and 40% Indians did not vote at all. You should know what will happen to you and your leaders if you keep speaking this language to majority of this country. Best option for you is to SHUT UP like Feku and stay away from press conferences.
别忘了63%的选民没有投票给人民党,40%的印度人根本没有投票。如果你继续对这个国家的大多数人说这种话,你应该知道你和你的领导人会有什么反应。对你来说,最好的选择就是像莫迪一样闭嘴,远离新闻发布会。
Vishwa Jothi
Another company will go in drain like Jet Airways. This go nment knows it can win elections by distrubuting freebies and playing with emotional issues like Ram Mandir, Pakistan, NRC etc. The middle class when soon join the ranks of the poor.
另一家公司将像捷特航空公司一样倒闭。这个政府知道它可以通过分发免费赠品和操纵选民情绪来赢得选举,比如Ram Mandir,巴基斯坦,NRC等等。中产阶级很快就将加入穷人的行列。
Naynesh Sheth
dont be so rude to entrepreneurs with ur language as they r going to generate jobs and its not u who is generating jobs. we have not voted u to power to get dic ship back. be polite n understandable business r suffering.
不要对企业家说那么粗鲁的话,因为是他们在创造就业。我们没有投票给你让你重拾读材。礼貌一点,理解一下企业遇到的经商困难。
Ajinkya
How can Vodafone be taxed so that BSNL may survive? How is that fair? FAIR is that PSU should survive without direct budgetary support, but PSUs receive support from budget which is the definition of unfair. You cannot take money from company A and use that to finance it's own competition.
沃达丰必须纳税才能让BSNL生存下来?这样公平吗?公平是指PSU在没有直接预算支持的情况下生存,而PSU从预算中获得支持,这就是不公平的定义。你不能从A公司拿钱来资助它自己的竞争。
Vivek
who will monopolize the market BSNL/MTNL or JIO.. maybe you want JIO for strategic reasons?
谁会垄断BSNL/MTNL或JIO的市场?也许你希望JIO,是出于战略上的原因?
Murugesa Pandian
Ridiculous, We know why the BSNL and MTNL being nourished by go nment. Finally it will be takenover by any private players as part of divestment plan of this BJP go nment
荒谬,我们知道BSNL和MTNL为什么会被政府养大。最后,作为人民党政府撤资计划的一部分,它将被私企接管。
Manoj
Arrogant politicians.
傲慢的政客。
Ram Prakash Shroff
Modiji is the Brand ambassador of ............. all effort to promote ........
莫迪是XX的品牌大使,为了XX的发展呕心沥血……
Ram Prakash Shroff
It is only this arrogant approach which has ruined the nation more particularly economy and fresh investment.
正是这种傲慢的做法更为严重地破坏了这个国家的经济和新的投资。
Realdeshbhakt
Modi govt does not want investments.They want to make indians paupers n sl ves to govt machinery. Unemployed-poor-brainwashed bhakts will always support every wrong decision taken by these people.
莫迪政府不想要投资。他们想让印度的穷人成为政府机器的奴隶。失业、贫穷、被洗脑的顽固派总是支持这些人做出的每一个错误决定。
Jlal
Well said. These companies arm twist third world countries and assume that they are still under colonial rule. Businessmen in India toe the same line for their personal gains. Time the govt. stood firm on these MNCs which blackmail the countries where they do business.
说得好。这些公司强迫第三世界国家接受他们的殖民统治。印度商人为了个人利益也遵循同样的路线。政府对这些勒索他们做生意的国家的跨国公司采取强硬立场的时候到了。
Realdeshbhakt
Generally,when a huge corporation leaves a nation,it creates ripple effect in investments.Vodafone is gonna leave due to anti industry attitude of modi-ravi shankar prasad-judges.These freeloaders will get their pensions-free houses-foreign vacations.WHile we indians will lose jobs,houses,investments
一般来说,当一个大公司撤离一个国家时,会在投资上产生连锁反应。沃达丰会离开,因为莫迪-拉维尚卡尔普拉萨法官的反行业态度。这些吃白食的人将得到养老金,免费的大房子和国外假期。而我们印度人将失去工作、房子和投资。
外文链接:https://economictimes.indiatimes.com/industry/telecom/telecom-news/didnt-appreciate-vodafone-group-threat-to-quit-india-ravi-shankar-prasad/articleshow/72774090.cms