View: A ten-step guide to reach $5 trillion GDP goal
观点:实现5万亿美元GDP目标的十步指南
November 4, 2019 was a sad day. Prime Minister Narendra Modi decided to walk out of the Regional Comprehensive Economic Partnership (RCEP) negotiations at the eleventh hour, admitting that India couldn't compete with Asia, especially China. It was a big and painful decision as this is no ordinary trade agreement. Had India joined, RCEP would have become the world's largest free trade area comprising 16 countries, half the world's population, 40% of global trade and 35% of world's wealth in the fastest growing area of the world.
India should have joined RCEP. The deal on offer was a reasonably good one and many of our fears had been allayed. Our farmers had been given protection from imports of agricultural products and milk (say from New Zealand). A quarter of Chinese products had been excluded, and for the rest a long period of tariffs was allowed from 5 to 25 years. The deal offered a unique safeguard from a sudden surge of imports from China to India for 60 of the most sensitive products.
If much smaller countries in Asia – Vietnam, Thailand, the Philippines, Laos, Myanmar – can compete and have joined RCEP, why can't India? Why does it need tariff protection, normally meant for infant industries? Why are India's companies still infants after 72 years of Independence?
2019年11月4日是一个令人悲伤的日子。印度总理纳伦德拉·莫迪在最后一刻决定退出《区域全面经济伙伴关系协定》(RCEP)谈判,承认印度无法与亚洲,尤其是中国竞争。这是一个重大而痛苦的决定,因为这不是一个普通的贸易协定。如果印度加入,RCEP将成为世界上最大的紫游贸易区,涵盖16个国家,坐拥全球50%的人口,40%的全球贸易和35%的世界财富。
印度应该加入RCEP。这是一笔相当划算的交易,我们的许多担忧都已得到缓解。我们的农民得到了保护,免受进口农产品和牛奶(比如来自新西兰的)的伤害。四分之一的中国产品被排除在外,其余的则需在5至25年内长期征收关税。该协议为60种最敏感的产品提供了特殊保障,使它们免受中国对印度进口激增的影响。
如果亚洲许多小国—越南、泰国、菲律宾、老挝、缅甸—能够竞争并加入RCEP,为什么印度不能?为什么需要通常是针对新兴产业的关税保护?为什么印度的公司在独立72年后仍然幼弱?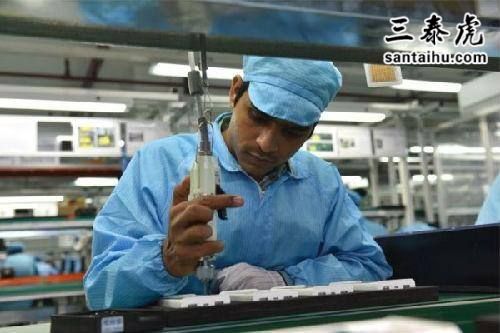 No nation has become prosperous without exports; open economies have consistently outperformed closed ones. The $5 trillion target cannot be achieved without exports. The lesson from this fiasco is that India must act single mindedly and execute bold reforms to become competitive. We can still join RCEP by March 2020. Consider this period a pause to get our house in order. It's never too late to do the right thing. Here are ten ways to make the nation competitive.
First, get over an inferiority complex and change our old mindset of export pessimism that has limited our share of world exports to 1.7%. Pessimists fear a growing trade deficit. They forget that low cost, high quality imports are necessary to join global supply chains. Competition from imports is a school in which entrepreneurs learn to hone their skills. Ditch the bad idea of import substitution that has made a recent comeback. 'Make in India' should be 'Make in India for the World'. To the voices moaning about bleak global trade prospects: Vietnam's exports have grown 300% from 2013 to 2018 while India's have remained stagnant. India's share of world trade is so small – growing it will bring acche din.
没有哪个国家能不依靠出口而实现繁荣;开放经济体的表现一直强于封闭经济体。没有出口,5万亿美元的目标就无法实现。这次惨败的教训是,印度必须单枪匹马地行动,实施大胆的改革,以增强竞争力。我们仍然可以在2020年3月前加入RCEP。做对的事永远不嫌晚。以下有10个方法让这个国家获得竞争力。
首先,克服自卑感,改变我们出口悲观主义的旧观念,这种观念把我们在世界出口中的份额限制在1.7%。悲观主义者担心不断增长的贸易赤字。他们忘记了低成本、高质量的进口是加入全球供应链的必要条件。来自进口商品的竞争是一所企业家学习磨练技能的学校。"印度制造"应该是"面向世界的印度制造"。还有人抱怨全球贸易前景黯淡:2013年至2018年,越南的出口增长了300%,但印度的出口停滞不前。
Second, lower our tariffs, which are amongst the highest in the world, and have worsened in recent years through nine rounds of tariff increases in the past three years. Smart countries have a sunset clause to every tariff. Cheaper inputs from abroad will not only make our entrepreneurs more competitive but will also improve domestic productivity.
Third, national competitiveness requires collaboration across a dozen ministries and the states. It cannot be left to the ill-equipped commerce ministry. It needs a high-powered initiative under a senior Cabinet minister. Like the US trade representative, the minister should be empowered to monitor and implement reforms across ministries to enhance competitiveness. No one listens to the commerce ministry.
Fourth, a key roadblock is red tape. Keep a relentless focus on improving the ease of doing business where the country has been rewarded with significant gains in recent years. Minimise the interface of officials and citizens by transferring all paperwork online. Reduce the time it takes to enforce contracts in particular, where India's performance is amongst the worst in the world.
第二,降低我国的关税。我国是世界上关税最高的国家之一,在过去3年里,通过9轮关税上调,我国的关税状况近年来有所恶化。聪明的国家对每项关税都有日落条款。来自国外的更便宜的投入不仅会使我们的企业家更有竞争力,而且也会提高国内的生产力。
第三,国家竞争力需要十几个部门和邦之间的合作。这需要在一位高级内阁部长的领导下采取强有力的行动。与美国贸易代表一样,印度商务部部长要有权力监督和实施跨部门改革,以增强印度的竞争力。没有人听商务部的。
第四,一个关键的障碍是繁文缛节。坚持不懈地致力于改善经商环境,印度近年来在这方面取得了显著进展。通过将所有文件转移到网上,尽量减少官和公民的接触。特别是在印度是世界上表现最差的国家之一的情况下,缩短执行合同所需的时间。
Fifth, let the overvalued rupee slide, say to 80 to a dollar, which will mitigate the many cost penalties that our exporters pay. Exchange rate should not be a badge of national honour but reflect sound economic sense and competitiveness. Meanwhile, keep lowering interest rates, bringing them closer to our competitors' levels.
Sixth, reform our rigid labour laws that protect jobs not workers. Companies have to survive in a downturn. When orders decline, you either cut workers or go bankrupt. Successful nations allow employers to 'hire and fire' but protect the laid off with a safety net. India should have a labour welfare fund (with contribution from employers and go nment) to finance transitory unemployment and re-training. We should not insist on lifetime jobs.
Seventh, acquiring an acre of land for industry is not only lengthy but also expensive. The present law, enacted durin UPA-2, requires hundreds of signatures. This bureaucratic nightmare needs to be replaced by a sensible law.
第五,让被高估的卢比贬值,比如1美元兑80卢比,这将减轻我们出口商付出的许多成本压力。汇率不应成为国家荣誉的象征,而是反映良好的经济意识和竞争力。与此同时,继续降低利率,使其接近我们竞争对手的水平。
第六,改革保护就业而非工人的僵化的劳动法。企业必须在低迷时期生存下来。当订单下降时,企业要么裁员,要么破产。成功的国家允许雇主"雇佣和解雇",但用安全保障制度保护下岗人员。印度应该建立一个劳动福利基金(由雇主和政府出资)来资助暂时的失业和再培训。我们不应该坚持终身岗位制。
第七,获得一英亩的工业用地不仅耗时长而且价格昂贵。目前的法律是团结进步联盟时期制定的,要求征集数百个签名。这个官僚主义的噩梦需要用明智的法律取代。
Eighth, treat farmers as business persons, not peasants. Have a predictable export-import re gie for farm products – stop the present 'switch on, switch off' policy which harms both farmers and foreign customers. Ninth, Indian entrepreneurs bear a huge penalty versus our competitors in the cost of electricity, freight and logistics. Stop subsidising railway passengers through freight; stop subsidising electricity to farmers through industry; and bring down taxes on aviation fuel that make air cargo rates highest in the world. Tenth, keep reforming our dreadful educational system, focussing on outcomes not inputs to produce employable graduates.
There is nothing new about these ten ways to make India competitive. Fortunately, India is in the midst of an economic crisis. A crisis brings urgency to reform as the go nment has shown by dramatically lowering corporate tax to competitive levels. Now is the time to act. And always remember that rulebased trade and open markets are the best way to lift India's living standards and build shared prosperity.
八是把农民当商人,而不是农民。要有一个可预见的农产品进出口制度——停止现行的"打开,关闭"政策,这一政策损害了农民和外国消费者的利益。第九,与我们的竞争对手相比,印度企业家在电力、货运和物流成本方面承受着巨大的损失。停止用货运补贴铁路旅客;停止通过工业补贴农民用电;并降低航空燃料税,印度航空货运费率是世界最贵的。第十,继续改革我们糟糕的教育体系,把重点放在产出上,而不是培养出可就业的毕业生。
这十种方法并不是让印度具有竞争力的新方法。幸运的是,印度正处于经济危机之中。一场危机带来了改革的紧迫性,正如政府大幅降低公司税至有竞争力的水平所显示的那样。现在是我们采取行动的时候了。永远记住,以规则为基础的贸易和开放市场是提高印度生活水平和建立共同繁荣的最佳途径。
《印度经济时报》网站读者评论:
译文来源:三泰虎 http://www.santaihu.com/48919.html 译者:Joyceliu
外文链接:https://economictimes.indiatimes.com/news/economy/policy/view-a-ten-step-guide-to-reach-5-trillion-gdp-goal/articleshow/72342915.cms
Citizen
cant agree more
完全同意。
BMKCT
Tenth, keep reforming our dreadful educational system, focusing on outcomes not inputs to produce employable graduates -- whatever you meant, this should be the first priority - not tenth on the list. All the rest 9 steps are meaningless. MHRD and all other ministries are useless; they deliver too little too slow. So $5T we get slowly in 20 years.
第十,继续改革我们糟糕的教育体系,把重点放在产出上,而不是培养出可就业的毕业生——不管你的意思是什么,这应该是第一要务,而不是第十。剩下的9个步骤都是没有意义的。人力资源部和所有其他部门都没用;他们做得太少,速度太慢。所以我们得慢慢地在20年后才能达到5万亿规模。
SRS
Zero probability of this ever becoming reality. We will get to $5 Trillion, but if reforms like these are enacted, we could get from 5T to 10T even faster than from 3T to 5T.
这一切成为现实的可能性为零。我们会实现5万亿美元规模,但是如果像这样的改革得以实施,我们从5万亿增长到10万亿的速度会比从3万亿增加到5万亿还要快。
India First
After Acche Din they will now keep the nation busy with 5 trillion dream. The hoodwinking continues
在提出好日子口号后,他们又带着国家沉醉于5万亿的梦想。还在继续忽悠。
Subbu India
The other day a BJP MP said that there is nothing called as GDP and none of the BJP Ministers objected to it.
前几天,一名人民党议员说没有所谓的GDP,人民党的部长们也都不反对。
New
good article ....digitisation of work between different ministries is the need of the hour .... or we are doomed
这是一篇好文章....不同部门之间的数字化工作是当务之急。否则我们就完蛋了。
Disappointed Indian
Guess someone is confused we will reach $5 billion GDP at this rate.
我猜有人会感到困惑,以这个速度我们GDP将达到50亿美元规模。
Hemant Pisat
Actually the Indian Industry has become uncompetitive even internally due to high input costs on account of higher GST rates, leave alone competing even in South Asia. GST had a multiplier effect on all raw materials to the entire chain in between till consumption, each one pays GST at different rates and accounts for it and invest time in accounting for goverment to benefit. And that''s what is called competitiveness in India.
实际上,由于高GST税率导致的高投入成本,印度国内的工业也越来越没有竞争力,更不用说在南亚参加竞争了。商品及服务税对所有原材料都有乘数效应,消费税对整个消费链中的所有原材料都有乘数效应,每个原材料以不同的税率缴纳消费税并对其进行核算,并投入时间核算政府的利益。这就是印度所谓的竞争力。
Ravan
i use to regard the author as a knowledgeable person but this article breaks that idea. chona from the begining has been an export oriented economy as compared to india which is a consumption based economy. we are more close to the US system. with this in mind we become uncompetitive as compared to china, vietnam is a small export oriented economy as well. so no comparison. if we accept RCEP we lose or rather walk into the chinese trap. they export and we consume. moreover with most major rcep economies we. have bilateral agreements and also the Asean helps. Japan is also walking out of the arrangement taking clue from India.the entire RCeP is conceived by china to push its products. its politics in the guise of economics.
之前我一直认为作者是一个知识渊博的人,但这篇文章颠覆了我的看法。中国一直都是一个以出口为导向的经济体,而印度是一个以消费为基础的经济体。我们与美国更为相近。考虑到这一点,与中国相比,我们的竞争力较弱。如果我们接受区域全面经济伙伴关系协定(RCEP),我们就会失败,或者更有可能落入中国的陷阱。他们出口,我们消费。此外,我们与大多数主要的RCEP经济体签有双边协议,还有东盟的帮助。日本也学着印度的样子推出了RCEP。RCEP的整个构想都是由中国推广中国制造的商品,打着经济的幌子搞政治。
Ravie Gupta
Indian go nment stand was correct as this could harm economy adversely as well as poor people. this article seems to be paid article as the behest of certain funding agencies. Why Japan reacted India way??
印度政府的立场是正确的,因为这可能对经济和穷人造成不利影响。这篇文章似乎是应某些资助机构的要求而写的付费文章。为什么日本会学印度的做法?
Snow Lep
Duh - because Japan cannot react the China way. China wants to EAT Japan , not India
因为日本不能以中国的方式做出反应。中国想吞下日本,而不是印度。
True Indian
India''s voters are still uneducated and can be easily feared by opposition,, spread fake news, etc. first do you have solution for that?
印度的选民还是很无知,很容易被反对党吓趴,传播假新闻等。你们对此有应对之策吗?
Gee Sr
India is a domestic driven economy to be an export driven one India has to first remove layers of bureaucratic red tape.
印度是一个国内驱动型经济,要转变成出口驱动型经济,印度必须先破除官僚的繁文缛节。
I AM SSK
Write letter to Modi.....and say him to do this than doing other things in parliament which he think is daring.
给莫迪写信…让他照着做,不要在议会做他所认为大胆的其他事了。
Snow Lep
Gosh could you please form a political party and stand for election ? You are the ONLY person that can take INDIA where it rightfully is capable of going .
你能不能组建一个政党来参加选举?你是唯一一个可以把印度带往正确方向的人。
Chandershekher
All steps are valid though discussed several times. How can exports increase if we don''t produce quality products competitively? The industrial plots occupied by investors who are not running industries, should be taken back and given to industries that can flourish. GST rules must be simplified and labour reforms are a must.Though interest rates can''t go below a limit, export finance should be made cheaper.
所有的步骤都是有效的,尽管已经讨论过几次了。如果我们不能有竞争力地生产高质量的产品,怎能增加出口呢?不经营工业的投资者占用的工业用地,应当收回,交给能够蓬勃发展的工业。消费税规则必须简化,劳工改革势在必行。虽然利率不能低于限额,但出口融资应该更便宜才是。
Niraj Dave
The author is absolutely right, India should have joined RCEP. We should open our economy and not be afraid of imports. Imports also creates income not only for the big importer but also for the the smallest retailer. Imports also make the markets competitive. It would not only get us consumer durables but also help in getting manufacturing machines at competitive rates, creating new jobs. Hope the Government takes the right decision towards creating a 5 Trillion economy
作者说的完全正确,印度应该加入RCEP。我们应该开放经济,不要害怕进口。进口不仅为大进口商创造了收入,也为最小的零售商创造了收入。进口也使市场具有竞争力。它不仅将为我们提供耐用消费品,还将帮助我们以有竞争力的价格获得制造机器,创造新的就业机会。希望政府做出正确的决定,创造一个5万亿的经济。
Rameshwar Singh Thakur
At some point some go nment will have to do these. The masses mead to be weaned away from freeloading. Subsidy and free lunches are opioms which keep the masses poor and shackled. The political leaders have benefited from the opiom and are unwilling to let go. Same for education system. A better education system is against the interest of the politicians. But a day will come like July 1991, when there will be no option.
在某个时刻,一些政府不得不这样做。补贴和免费午餐是鸦片,让大众持续贫穷、带上镣铐。政治领导人从鸦片中获益,不愿放弃。教育系统也是如此。一个更好的教育体系不符合政治家的利益。但是,有一天将象1991年7月那样到来,那时我们将没有任何选择余地。
Rahul Pandey
Indian Private Sector is so inefficient and the fellows working there so unqualified that they know only to survive via subsidies, handouts, waivers and largesse by the go nment. Something is very wrong with our inefficient companies and that it is their hiring policies where no one can get hired only on basis of talent and hardwork but references from company insiders and bribes to HR play the most important role. This makes them talent averse and hence inefficient. These fellows can't crack even a single examination and rely only on bootlicking and co ption. Favoritism is the norm there.Hence, these guys and their firms can never become inefficient and competitive.
印度私营部门太过低效,在那里工作的人也很不合格,他们只知道依赖政府的补贴、施舍、豁免和慷慨来度日。我们这些效率低下的公司有一个非常严重的问题,那就是他们的招聘政策,员工不是凭才能和努力被录用的,而是公司内部人士的推荐和对人力资源的贿赂最有用。这些家伙连考试都通不过,光靠拍马屁和贪污附败。偏袒亲信是普遍现象。因此,这些家伙和他们的公司永远都不可能具备竞争力。
Tochii60
TEN STEPS TOWARDS 5tn -STOP CORRUPTION AND LOOTING BY POLITICIANS, BUSINESS PEOPLE x10
迈向5万亿的10步——制止政客、商界人士的附败和掠夺x10
SAURABH KUMAR
Whatever has been said in this article is already known... The real issue is whether any go nment has courage to adopt these because rationalising rail and bus fares and electricity rates stopping cross subsidies means anti people stance in India...People have become addicted to freebies and it''s not only limited to the poor who actually need support but also the rich so as to amass wealth at the cost of others and game the system whenever it''s possible...
这篇文章里所说的一切大家早就知道了……真正的问题是,政府是否有勇气采取这些措施,因为在印度,合理的铁路和公共汽车票价和电价阻止交叉补贴意味着站在人民的对立面…人们已经对免费赠品上瘾了,不仅是那些真正需要帮助的穷人,富人也一样,他们不惜以他人为代价来积累财富,只要有可能,他们就会玩弄制度……
Aishvaraya Gupta
why so much obsession with 5 trillion dollar economy ? Our people are not confident about earning well in current & future context that''s more important
为什么这么痴迷于5万亿美元的经济规模?我们印度人对在当前和未来能否赚得更多钱并没有信心。
May
kindly reform administration bureaucracy police judiciary
请改革行政机构、官僚主义和警察司法。
Ramesh Shah
ONLY STEP FROM THE PM TO MAKE WORLD COUNTRIES ECONOMIES TO REACH ANY FIGURES HE PUTS LIKE THE DEMO N SUBSEQUENT GST....
只要总理采取一步行动,就能使世界各国的经济实现他想要的任何数字,如废钞令和商品服务税…
Shiva R
Great article with very valid steps - each one necessary to grow the Indian economy. One question By the author summarised the reason for tHe 10 steps : "Why are India's companies still infants after 72 years of Independence?"Governmentsd past and present, have adopted a protectionist attitude towards industry and agriculture which makes both less competitive in the long run. the focus seems to be on 5-year political party timeline rather than the long term approach
文章很棒,步骤也很奏效—每一项对印度经济的增长都很有用。作者的一个问题总结了这10个步骤的原因:"为什么印度的公司在72年的独立后仍然幼弱?"过去和现任政府对工业和农业采取了保护主义的态度,从长远来看,使得两者的竞争力都下降了。
Sanjayitvs
Now a days, media is not in a mood to give view regarding doubling farmers'' income by 2020. Our policymakers have every right to forget the target. But media and people of India must not forget. Must not forget not because the BJP leadership have forgotten, but to appraise the targets and promises and the end result of those targets and promises. The Swachh Bharat Mission, the mission to clean Ganga everything. What is the achievement percentage? If a person started his/her journey for a destination, how can that person set a new destination farther than the present goal without achieving the first goal first?
现在,媒体没有心情就2020年农民收入翻一番发表看法。我们的政策制定者完全有权利忘记这个目标。但是媒体和印度人民不能忘记。一定不要忘记,不能因为人民党领导层忘记了,而忘记了对目标和承诺的评价以及这些目标和承诺的最终结果。斯瓦赫·巴拉特的任务,清洁恒河的任务。实现了多少成就?如果一个人开始了他/她的目标之旅,他/她怎么能在还未首先实现第一个目标的情况下,就将新的目标设置得比当前目标更高呢?
Goswami Boy
Target (numbers) is not important. The actual detailed goal is important. If it is 5 trillion, what is the break up? How exactly do we want the cities to look like? How much should be the tourism? For that tourism, what should be the level of convenience? And for that how much should be the positivity in the media and society? We need more such qualitative discussion than bravery with numbers.
目标(数字)并不重要。具体的目标很重要。如果目标是5万亿,具体怎么构成呢?我们希望城市变成什么样子?旅游业应该达到多少?便利程度应该达到什么水平?媒体和社会的积极性应该是多少?我们需要更多的定性讨论,而不是勇敢地用数字说话。
BAWAJI BAWAJI
Is anybody Listening ???
有人在听吗?