China overtakes US in global diplomatic heft in terms of missions
中国驻外机构超过美国,在全球外交事务中的重要性超过美国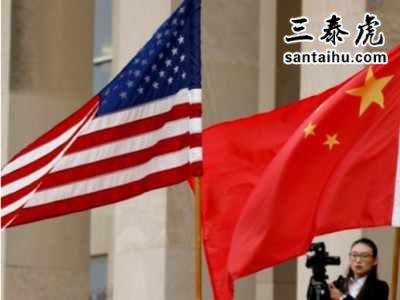 WASHINGTON: China has overtaken the United States as the country with the most diplomatic posts across the world, even as India, the world's second-most populous country, languishes at 12th place in the diplomatic sweepstakes, according to new data from an Australian think tank.
华盛顿:据澳大利亚一家智库的最新数据显示,中国已经取代美国,成为世界上拥有最多驻外机构的国家,而世界第二人口大国印度仅排在第12位。
According to the report from the Lowy Institute, China now has 276 diplomatic posts globally, three more than the US. While China has just one additional embassy/high commission than the US (169-168), Beijing has 96 consulates around the world to Washington's 88.
根据洛伊国际政策研究所的报告,中国目前在全球拥有276个驻外机构,比美国多3个。中国的大使馆/高级专员公署比美国多一个(169-168),而中国在世界各地有96个领事馆,而美国有88个。
India is ranked 12th in terms of such diplomatic heft, with 123 embassies and high commissions, and 54 consulates, across the world. France, Japan, and Russia are ranked at 3rd,4th, and 5th, after China and the United States.
印度的外交影响力排名第12位,在全世界有123个大使馆和高级专员公署,54个领事馆。法国、日本和俄罗斯分别排在第三、第四和第五,仅次于中国和美国。
China's eclipse of the United States is seen as a pivotal moment in global affairs, an indication of Beijing's growing international ambitions even as Washington under President Trump is scaling back its engagement with the world. Trump has frequently complained about the United States being ripped off by the rest of the world while paring down on go nment expenses, including foreign aid, even as China has ramped up its global engagement.
中国超越美国被视为全球事务中的一个关键时刻,显示出北京日益膨胀的国际野心,尽管在特朗普总统领导下的华盛顿正在缩减其与世界的接触。特朗普经常抱怨美国被其他国家欺骗,同时削减政府开支,包括外国援助,尽管中国已经加强了其全球参与。
Overall, Lowy Institute's Global Diplomacy Index for 2019 weighed 61 countries of the world with 7316 outposts in 724 cities across the globe, including 4846 embassies and high commissions.
总体而言,洛伊国际政策研究所2019年全球外交指数对全球61个国家进行了评估,全球724个城市设有7316个驻外机构,包括4846个大使馆和高级专员公署。
Countries that ranked above India, which has also been criticized at home for not putting money behind the influence it ought to have, includes Turkey (6th place), Germany (7th), Brazil (8th), Spain (9th), Italy (10th) UK (11th). India has one of the smallest foreign service cadres among major nations.
排在印度前面的国家包括土耳其(第6名)、德国(第7名)、巴西(第8名)、西班牙(第9名)、意大利(第10名)和英国(第11名)。印度在国内也因没有将资金投入到其应有的影响力上而受到批评。印度是大国中外交人员最少的国家之一。
印度时报读者的评论:
Chandrashekar HarthiBangalore1 days ago
Not a major difference this is a stupid article
差距不大啊
Konfucius Ken• 1 day ago
The difference is economic presence in markets which has upset Western Equations. Chinese don''t waste effort on mere social or military presence. They are making every grain of diplomacy count.
不同之处在于,中国在各国市场上的经济存在打破了西方的平衡。中国人不会把精力浪费在社交或军事存在上。他们正在利用一切外交手段。
Good Boy1 days ago
Pakistan benchmarking India..
印度是巴基斯坦的标杆
narasaraoHyd1 days ago
China is increasing its zones of influence.
中国正在扩大自己的影响范围。
real Indiacow land1 days ago
India overtakes US in jealousy
印度的嫉妒心超过了美国
S K1 days ago
I''m proud of India who is strategically investing in foreign affairs.....
我为印度在外交事务上进行战略投资感到骄傲……
Prince Elbow1 days ago
China will sion take over the world and we will keep fighting among ourselves.
很快中国将接管世界,而我们将继续内斗。
Epic 1 days ago
Then why my chinese noodles are always cold? I want them fresh and less than 30 mins delivered.
那为什么我点的中式面条总是凉的?我要热乎乎的,30分钟内送到。
NriguyNew York1 days ago
India must have representation in all countries.
印度必须在所有国家都设驻外机构。
v w1 days ago
indian missions - self serving babus who don''t work, only enjoying phoren !
印度驻外人员自私自利,不工作,只会享受。
Kosmic Power1 days ago
They can have all the missions they wan, except India. India doesn''t need more barbaric people as it is trying to get rid of the ones there. These morons and clowns in the media, Bollywood and Congress, think India needs to follow other countries. For the rest of the world, India is a place where they want to dunp their barbaric ways and sell their products.
媒体、宝莱坞和国大党的白痴和小丑认为,印度应当效仿其他国家。对于其他国家来说,印度是一个适合倾销产品的市场。
Rahul PandeyLucknow1 days ago
In India, we are bent on subsidizing inefficient private sector and their employees who get jobs via references and bribes and hence left with no money to hire talented people who crack UPSC in our embassies. We lost RCEP because of these untalented goons in firms and now with so less of diplomats, no matter how hard Modi works, India will not gain much.
在印度,我们一心想补贴效率低下的私营部门及其雇员,他们通过推荐信和贿赂找到工作,因此我们的大使馆没有钱雇佣人才。现在外交官少了,不管莫迪怎么努力,印度都不会有多大收获。
Dilip Chemburkar1 days ago
This is just one of a myriad ways Trump is hurting the US. American voters have to remove him in 2021 fir the good of their nation and the world.
为了美国乃至世界的利益,美国选民务必在2021年将他赶下台。
Prateek Trivedi1 days ago
But nobody goes to China.
但是没人去中国啊。
Arun Choudhary1 days ago
china is diplomic country no faith upon this news
中国是外交大国
外文:https://timesofindia.indiatimes.com/world/china/china-overtakes-us-in-global-diplomatic-heft-in-terms-of-missions/articleshow/72265763.cms