View: India has to fix structural problems because of the risk of growing old before growing rich
观点:印度必须解决结构性问题,因为印度存在未富先老的风险
There is a reason for India's policymakers to get their act together on the economy and reverse the slowdown at the earliest, apart from the electoral jolts the ruling party got in Haryana and Maharashtra, to drive home the point that nationalist slogans are not enough to win votes.
India runs the risk of growing old before it grows rich, and has a 10-year window to grow really fast, put in place the institutions required to sustain growth before the demographic dividend begins to dissipate. Economist Rathin Roy shook things up in May: he said India runs the risk of getting caught in the middleincome trap, of growth losing momentum because of its narrow social base, resulting in capping per-capita incomes at $12,000. That was before the first quarter growth turned out to be a measly 5%.
The economic news since has been uniformly dismal and few analysts now expect growth this fiscal to be even close to 6%. Credit has not been flowing to the commercial sector and investment stubbornly stays well below 30% of GDP. There are layoffs, suspended production at plants and discounts galore.
除了执政党在哈里亚纳邦和马哈拉施特拉邦遭遇的选举冲击外,印度的政策制定者有理由在经济问题上团结一致,尽早扭转经济放缓的趋势,以便让民众明白,民族主义口号不足以赢得选票。
印度面临着未富先老的风险,在人口红利开始消散之前有一个10年的快速增长窗口期来建立维持增长所需的制度。经济学家拉辛•罗伊在5月份改变了这种观点:他说,印度有陷入中等收入陷阱的风险,由于社会基础狭窄,经济增长失去动力,导致人均收入上限只有1.2万美元。那还是在第一季度经济增长率仅为5%之前预测的。
自那以后,经济新闻一直愁云密布的,现在几乎没有分析师敢预计本财政年度的增长能接近6%。信贷没有流向商业部门,投资顽固地保持在GDP的30%以下。到处都发生裁员、工厂停产和大幅打折的事。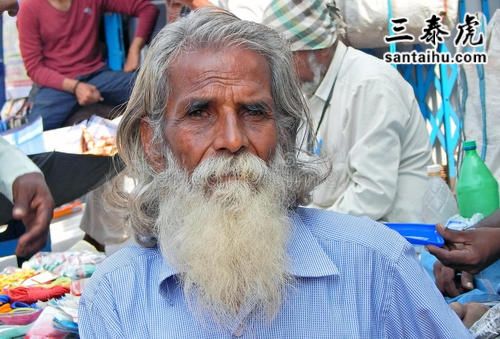 Demographic transition entails a stage in which the birth rate falls and, even though the death rate also falls, the proportion of the young and the old — who do not produce incomes and depend, directly or through go nment transfers, on the earnings of the working population — is small in relation to the share of the working population. This bulge in the working-age population will raise overall output, even with stagnant output per worker.
Since workers can afford to save more, because they have to support fewer dependents, the economy would have a larger volume of savings at its disposal to sustain larger rates of investment. This would boost growth further. A third component of this so-called demographic dividend is the addition to the workforce of women, previously inhibited from working.
人口结构转变需要一个舞台,出生率下降、死亡率同时下降、年轻人和老年人(不事生产,直接依靠或通过政府拨转)的比例,劳动人口的收入——占劳动人口的很小比例。即使每个工人的产出停滞不前,劳动年龄人口的增加也将提高整体产出。
工人们因为受抚养人减少,就能够储蓄更多收入,将有更多的储蓄可供支配,以维持更高的投资率。这将进一步推动经济增长。这种所谓的人口红利的第三个组成部分是妇女劳动力的增加,以前妇女不得参加工作。
To Grow Rich Later…
As the years go by, productive workers would turn old and roll out of the workforce, smaller cohorts — birth rates had fallen — would take their place to generate the earnings to feed themselves and the growing dependent population, constituted mostly by the non-working elderly.
The go nment recently told Parliament that by 2050, there would be 34 crore people over 60 years of age, about a fifth of the population. The population in the age group 20-59 is expected to peak by 2041, reaching 59%. But this does not mean that India can afford to dawdle in the present and pick up pace in a decade or so.
The nature of manufacturing and services is changing. Many traditional low-skilled jobs are disappearing. Many jobs considered skilled, such as in the auto-component industry, would disappear, thanks to technological change, such as displacement of the internal combustion engine by electric motors.
为了越来越富有……
随着时间的流逝,生产能力强的工人慢慢变老,并退出劳动力市场,而规模较小的群体——因为出生率下降——将取代他们,创造收入来养活自己和日益增长的受抚养人口,这些人口主要由没有工作的老年人构成。
政府最近告诉议会,到2050年,60岁以上的人口将达到3400万,约占总人口的五分之一。20-59岁年龄段的人口预计将在2041年达到顶峰,达到59%。但这并不意味着印度现在可以磨磨蹭蹭,然后在未来10年左右加速。
制造业和服务业的性质正在改变。许多传统的低技能工作正在消失。许多被认为是熟练的工作,比如汽车零部件加工行业将会消失,这要归功于技术变革,比如用电动马达取代内燃机。
Before this change takes root, India has to equip its young to keep learning throughout their lives and arrange for perpetual retraining. This calls for a huge increase in resources and governance capacity now. The demographic dividend materialises when the economy's institutions generate jobs for those seeking work.
In the absence of education, people would find it difficult to get skilled. In the absence of skills, young people would not get jobs. Their energies would be wasted and, worse, channelled into drugs, crime, lynch mobs and sectarian strife. Sounds familiar?
在这种变化扎根之前,印度必须让年轻人终身学习,并安排永久性的再培训。这需要现在就大量增加资源和治理能力。当经济机构为求职者创造就业机会时,人口红利就会显现。
在缺乏教育的情况下,人们会发现很难掌握技能。没有技能,年轻人就找不到工作。他们的精力会被浪费掉,更糟的是,他们会将精力用在毒品、犯罪、私刑暴民和宗派冲突上。听起来很耳熟吧?
India Must Grow Fast Now
The go nment has come out with some policy measures: tax cuts for business and a financing package for real estate. Aligning India's tax rates with those of Asian competitors is good policy in general, but will do little to boost investment or demand. And stalled real estate calls for massive buyouts leading to swift completion of the projects, rather than offer of some finance to crippled project developers.
Public sector banks have been merged, banking reform promised and followed up with an order to organise loan melas, presumably to boost demand. These will address short-term factors, not structural ones.
India needs a vibrant market for corporate debt and universal financial inclusion. Agriculture must reconfigure to align crops with the agroclimatic zones most suited for them and attain globally competitive levels of efficiency, tested by global trade. Incentives that misalign crops with suitable regions or induce excess production, as with rice, wheat and sugar, must go.
印度现在必须快速增长
政府提出了一些政策措施:企业减税和房地产融资方案。总体而言,将印度的税率与亚洲竞争对手保持一致是一项不错的政策,但对提振投资或需求作用甚微。停滞不前的房地产市场需要大规模的买断,以迅速完成项目,而不是向陷入困境的开发商提供融资。
国有银行已经被合并,银行改革承诺,并随后下令组织melas贷款,大概是为了刺激需求。这些措施将着眼于短期因素,而非结构性因素。
印度需要一个充满活力的企业债券市场和普惠金融市场。农业必须重新配置,使作物与最适合它们的农业气候带相适应,并达到全球贸易所检验的具有全球竞争力的效率水平。像大米、小麦和糖那样,必须取消作物与适宜产区的错位配置或导致产量过剩的激励措施。
The power sector must become viable by users paying realistic user charges. This calls for political courage. Industry must make profits from doing efficient business, not diversion of funds from project costs.
This calls for reform of political funding, to make it transparent and accountable, so that politicians no longer dependent on covert funding by industry can regulate their working. India must invest in public health, public education and public housing. And spend at least 2% of GDP on defence, and spend it well, to maintain strategic autonomy. Fiscal capacity has to go up, with diligent tracking of GST audit trails.
And all these must happen now. Time lost in blame games will irredeemably undermine the future prosperity.
电力部门必须通过用户支付实际电费用维持下去。这需要政治勇气。企业必须从高效的业务中获利,而不是从项目成本中转移资金。
这就需要对政治资金进行改革,使其透明化、清晰化,这样政治家们就不再依赖于工业的秘密资金来规范他们的工作。印度必须投资公共卫生、公共教育和公共住房。花费至少2%的GDP在国防上,而且要妥善规划以保持战略自主权。随着GST审计跟踪的深入,财政能力必须提高。
所有这些必须现在就着手进行。在相互指责的游戏中浪费的时间将不可挽回地破坏未来的繁荣。
《印度经济时报》网站读者评论:
译文来源:三泰虎 http://www.santaihu.com/48866.html 译者:Joyceliu
外文链接:https://economictimes.indiatimes.com
Shadi Katyal
We had big hopes when Modi came in power that nation will move ahead but were hot with complete different ideas and first term nothing much happened though he continued some of UPA reforms. His goal was not any economics and indsutrial or labour reforms but talk and talk. All his trips abraod made him feel like a king and hoped that world will come running with investments and yet he never looked what was happening inside the nation. His injection of HATE became rule of the nation and thus Law and Order disappeared and so did the investments. He won 2nd term with landslide and since voters did not demand any economic development and are happy with religious manipulation,Govt has provided no agenda how if any economic development will be formed
当莫迪上台的时候,我们曾对他抱有很大的希望,希望这个国家能够继续向前发展,但是在他的第一个任期里,尽管他继续推行了国大党的一些改革措施,但我们仍然对他抱有完全不同的想法。他的目标不是经济、工业或劳工改革,而是空谈。他的外访让他觉得自己像个国王,希望全世界都会奔向印度大笔投资,但他从来没有看到这个国家内部发生了什么。他的仇恨变成了国家的统治,法律和秩序消失了,投资也消失了。他以压倒性的优势赢得了第二个任期,由于选民不要求任何经济发展,对宗教操纵十分满意,政府也没有公布促进经济发展的议程。
Chanakya
Ya..give freebies, win elections..
给免费赠品,就能赢得选举…
Kushal Kumar
this Vedic astrology writer's predictive alerts for more care and appropriate strategy in economic sector also , published as early as last year 2018 on 7 October at theindiapost.com through article -" The year 2019 astrologically for India". Later , such predictive alerts were also indicated in article -" World trends in April to August 2019" - brought to public domain widely in March and on 5 April 2019. The significant part of these predictive alerts was that a period of four and half months from mid-April to August 2019 looked to be loaded with potential to bring major worrisome concerns in economic sector for a large number of global countries listed therein. The list had included India also. A review of these predictive alerts in May 2019 brought out similarly had suggested that the major worrisome concerns in economic sector as well may enlarge and reach out to mid-October 2019. The news reports of different sources covering Indian economy during April to September 2019, which appeared in last about three months confirm the accuracy and meaningfulness of these predictive alerts.
早在去年10月7日,这位吠陀占星术作家就在theindiapost.com网站上发表了一篇文章——《印度2019年占星术》,对印度经济部门的更多关注和适当战略提出了预警。后来,"2019年4月至8月的世界趋势"一文中也提到了这种预测预警,并于2019年3月和4月5日被广泛传播。这些预警的重要组成部分是,2019年4月中旬至8月的四个半月期间,似乎有可能给许多点到名的国家的经济领域带来令人担忧的重大问题。该名单中就包括了印度。对2019年5月发布的这些预测预警的评估也显示,经济领域的主要担忧也可能扩大并延伸至2019年10月中旬。2019年4月至9月期间,有关印度经济的不同消息来源的新闻报道出现在过去约三个月,证实了这些预测警报的准确性和意义。
SAURABH KUMAR
Again the author of this article is calling for market reforms but a large section of society and the political parties are hell bent on giving freebies and doles...Good economics is bad politics and that is where the root cause of the problem lies at policy level...Need a major overhaul of the system maybe using modern technology etc...
这篇文章的作者再次呼吁市场改革,但社会主体和政治党派都热衷于免费赠品。好的经济学是坏的政治学,这就是政策层面的问题根源所在。我们需要对系统进行大修,也许可以使用现代技术等。
Sanjay Chowdhury
Some people still believe this go nment can fix the problems created by them. How long will they be in such belief?
一些人仍然相信这个政府可以解决他们所造成的问题。他们要相信到几时呢?
Bsrahmd
I am scared. I better save than spend. Nothing beats the old wisdom. Old is Gold.
我好害怕。我最好存钱,不要花钱。没有什么能打败古老的智慧。老话最值钱。
Aniruddha Bhide
To fix such structural problems, do we have competent people in the Finmin & the RBI..??I wonder.....!!!
要解决这样的结构性问题,我们印度央行有没有能胜任的人?我想知道..... ! ! !
Neel
this is not a slowdown we have to accept it this is a RECESSION
这已经不是经济放缓了,我们必须承认这是经济衰退
Hari Krishna Johri
Today only this lady FM said that there is no recession.Feku is still claiming that India is the fastest growing economy.Onion & Tomato prices are increasing & hence there is no recession.28,000 Tons of Onion got spoiled in Govt''s Godown/Warehouses but it does not matter to these Netas/Ministers since economy is solid & growing very fast.
今天只有女财政部长说经济没有衰退。莫迪仍然声称印度是增长最快的经济体。洋葱和番茄的价格正在上涨,因此没有衰退。28000吨洋葱在政府仓库里变质了,但对这些部长来说无所谓,因为经济很稳定,增长很快。
May
Please reform bureaucracy, administration, police and judiciary
请改革官僚机构、行政机构、警察和司法机构。
Subbu India
Our policy makers are still busy to cash on votes. No interest for the economic growth of the country.
我们的政策制定者仍然忙于利用选票赚钱。对国家的经济增长没有兴趣。
Realdeshbhakt
Our PM is mostly working 18 hrs per day for ambanis-adanis.Have they become poorer or richer in last 6 yrs?That is all matters to him.
我们的总理基本上每天工作18小时。在过去的6年里,他们是变穷了还是变富了?这对他来说很重要。
Aaaa Bbbb
The author is forgetting that India is the fastest growing indian economy in the world under modi - and that modi is the fastest growing indian super power in the world - and that 130 crore fastest growing population of indians have reposed their trust in the shah bhai modi bhai and their political acumen.
作者忘了,莫迪领导下的印度是全球增长最快的经济体,是世界上增长最快的印度超级大国,13亿印度人信任莫迪和他们的政治智慧。
Rahul
(According to me)Its too late, Milk price up by Rs1 which is a prime base of recession, BPL Families are not purchasing milk. It leading to low health. Low health means low GDP
(在我看来)太迟了,牛奶价格上涨了1卢比,这是经济衰退的主要基础,BPL家庭不买牛奶。这将导致健康水平下降。健康水平下降意味着GDP降低。
Hassan
More than 72 years of Independence India is still an underdeveloped country. South Korea, Vietnam,Thailand, China within a span of less than 40 years have become Industrial and export power houses because they had go nments who worked for the well being of their people. The corrupt re gies ruling India during the last 72 years had their individual well being at heart fooling and ruling the masses. Amazing that people still vote for the likes of Sharad Pawar, the Gandhis, the co unists, socialists who are responsible for the economic mess of India. What could not be done in 72 years cannot be done in 10 years. India is in a free fall of economic decline Clever Indians should migrate and hasten to get out of India before it is too late
印度独立72年多来,仍然是一个不发达的国家。韩国、越南、泰国和中国在不到40年的时间里成为了工业和出口大国,因为它们的政府为本国人民的福祉而努力。在过去的72年里,统治印度的附败郑权在本质上是为了各自的幸福,愚弄和统治着大众。令人惊讶的是,人们仍然投票给沙拉德·帕瓦尔、甘地、sh主义者等人,他们对印度的经济混乱难逃其责。72年做不到的事,10年也做不到。聪明的印度人应该移民,赶紧离开印度,否则为时已晚。
Realdeshbhakt
Always blame others but never take responsibility for own actions..that is definition of incompetent loser
总是责怪别人,却从不为自己的行为负责。这就是无能失败者的定义。
Ashwani Kumar
Right, weak and timid people indulge in blame game. Leaders deliver the results.
对,懦弱的人沉迷于责备游戏。领导者则传递结果。
Hemant Pisat
BJP''s premise of winning power was to dismantle the whole architecture of the economy and country; and design something new which appeals to the masses, which has miserably failed. In turn their whimsical teams & ideas has ruined the economy and lives of many.
人民党赢得郑权的前提是拆除整个经济和国家架构;设计一些吸引大众的新东西,但不幸失败了。反过来,他们异想天开的团队和想法也毁掉了许多人的经济和生活。
Venkat B
we are talking about education, education has become a business and not talking about the standards
我们谈论的是教育,教育已经变成了一个产业,而不是标准。
Jayant Prabhu
intelligent and balanced utopian thinking. we are a de acy of semi- litarates. Utopia is a taboo in our country. nothing works.
明智而平衡的乌托邦思想。我们是一个半殖民地的皿煮国家。乌托邦在我国是个禁忌。一点儿都没用。
Pawan Kumar
Kejriwal is the only hope. he is spending 25% budhet on education & 13% on health. support him & make PM. Then see how India grows at 8%.
Kejriwal是唯一的希望。他将25%的预算用于教育,13%用于医疗。支持他,让他做总理。然后就坐等着看印度是如何以8%的速度增长的。
MANJIT SINGH KHALSA
I loved your last two lines. No one even thinks about this but it is so true! Half of Earth is controlled by the Caucasians and yet they blame the Chinese, the Indians, the Africans, the Hispanics and other populations. Percentage wise, I bet they are probably equal in numbers. Nicely said below:Why abet a human crime of 8% Caucasians CRIMINALLY usurping 50% land mass and then applying border controls. Those who work with their own hands, legs, brain, produce goods and services that people NEED, earn legitimately, pay tax alone live a dignified life.
我喜欢你最后两句话。没人想过,但这是真的!地球的一半被高加索人控制,但他们却指责中国人、印度人、非洲人、西班牙人和其他人。从百分比上看,我敢打赌它们在数量上可能是相等的。下面这些说得很好:为什么教唆8%的白种人犯罪,非法侵占50%的土地,然后实施边境管制。那些用自己的手、腿、脑工作,生产人们需要的商品和服务,获得合法收入,自觉纳税的人过着有尊严的生活。
Shailendra Sharma
It should be sent to Mr. Trump.
应该寄给特朗普。
Sunder Swami
It is already too late!
已经太迟了!
Nachiket Katha
RBI must stop reducing interest rates further if India has to avoid mid income trap. The problem is lack of demand and high interest rates. By reducing interest rates RBI is reducing income in hands of FD and other persons living on savings (0.5 per cent reduction would take away at least 50000 crores of spending given 100 lakh crore deposits (excluding CA). More importantly its destroying saving culture (savings at 30 per cent which dwindle further vs 38 during 2008). And without 38 per cent India can''t grow in double digit (remaining 2 per cent can come from FDI) for 4:1 capital output ratio. India simply can''t ape waste where 5 per cent saving rate can translate into 2 per cent growth with continuous technological advances and predominance of high quality service sector (unlike India where there is massive underemployment).
如果印度必须避免中等收入陷阱,那么印度央行必须停止进一步降低利率。问题在于需求不足和高利率。通过降低利率,印度储备银行正在减少FD和其他靠储蓄生活的人的收入(如果有1万亿卢比的存款,利率降低0.5%将会减少至少5万卢比的支出)。更重要的是,它破坏了储蓄文化(储蓄比例进一步降为30%,2008年还有38%)。没有38%的资本产出,印度就无法实现两位数增长(剩下的2%来自外国直接投资),而资本产出比率为4:1。5%的储蓄率可以转化为2%的经济增长,技术不断进步,高质量服务行业占据主导地位(与就业严重不足的印度不同)。
Aishvaraya Gupta
agree buddy.. reducing interest rates is forcing FD Savers into risky assets unnecessarily.
同意你的说法,伙计. .降低利率正将FD储户逼入不必要的风险资产之中。
GMV
Blame game is what BJP has achieved so far. They have lived on the achievements of Manmohan Singh, who was the architect.
到目前为止,人民党所做的就是推卸责任。他们一直生活在建筑师曼莫汉•辛格的成就之上。
Quhesobi
Feku and Fekunomics is a deadly combination for a poor country like India. We are sick and tired of Feku doing the exact opposite of what he has promised. If Feku still refuses to resign, India will definitely fall into the low income trap again under his misrule.
莫迪加上莫迪经济是印度这种贫穷国家的致命组合。我们厌倦了莫迪违背承诺的做法。如果莫迪仍然拒绝辞职,在他的错误统治下,印度肯定会再次陷入低收入陷阱。
Realdeshbhakt
Modi govt has dysentery of ideas and diarrhoea of thoughts.Operating two opposing economic systems eg.chicago school of economics and socialism don''t go together.Modi also appoints one of the most incompetent people at top positions and expect them to work.He has failed everytime.Any professional who is not respected in job will leave.Modi also thinks all indians will permanently accept extremely lower standards of living in name of hindu deshbhakti and pakistan.Modi also thinks all indians will work for rs 100 per day for their entire lives.Everyone
莫迪政府有思想痢疾和思想腹泻。实行两种相反的经济制度。芝加哥经济学派和sh主义是不相辅相成的。莫迪还任命了一个最不称职的人担任最高职位,并期待他们发挥作用。他每次都失败了。任何在工作中不受尊重的专业人士都会离开。莫迪还认为,所有印度人都将永远接受以印度和巴基斯坦名义的极低生活水平。莫迪还认为所有印度人一辈子每天工作100卢比
PARTHASARATHI SAMANTARAY
From where you got these facts
你是从哪儿获得的这些数据的呢。