Isro to launch Cartosat-3 on November 25, 2 satellites in December to boost military's space surveillance
ISRO将于11月25日发射Cartosat-3卫星,并于12月发射两颗卫星,加强军方对太空的监视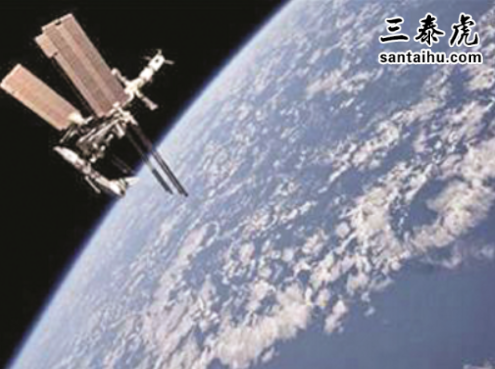 NEW DELHI: Indian Space Research Organisation (Isro) is gearing up to launch three earth observation or surveillance satellites — one on November 25 and two in December — to beef up the country's border security through more "eyes in the sky". Besides three primary satellites, the three PSLV rockets will also carry over two dozen foreign nano and micro satellites.
新德里:印度空间研究组织(Isro)正准备发射三颗地球观测(监视卫星)——一颗在11月25日发射,两颗在12月发射——通过这些"天眼",加强边境安全。除了这三颗主卫星外,火箭还将携带20多颗国外的纳米和微型卫星。
印度时报读者的评论:
译文来源:三泰虎 http://www.santaihu.com/48815.html
外文:https://timesofindia.indiatimes.com
Vijay• 5 hours ago
Just ensure FakuPanauti is not seen anywhere close to ISRO premises to collect credit of scientists.
要确保莫迪不要出现在ISRO控制中心抢科学家的功劳
Aqua• 9 hours ago
Kudos to ISRO and the go nment for step up the efforts.
向ISRO致敬。
ONE LINER Challenge• 9 hours ago
SOMETHING USEFUL AT LAST!!!!
终于要发射一些有用的东西了!!
Sainath Kalpathy• 6 hours ago
This is a welcome step and we welcome everything that helps and aids our securuity and the men who man those ! BUT wonder why we PUBLISH these so openly as I hear no such thing about RUSSIA or CHINA and even Australia or USA or UK ? why cant we just SHUT up and BEEF up our security ?
太好了,只要是加强安全的措施,我们都欢迎
奇怪的是,我们为什么要公开这些信息,我从没听说过俄罗斯或,甚至澳大利亚、美国或英国会发布这类信息?
为什么我们不能保持沉默,缄口不言呢?
Amit Grover• 6 hours ago
Im totally with you, i dont understand the agenda behind revealing our security and army plans. Why to take credit every time on such critical aspects which are key to our security.
One should shut up and keep doing for the country.
我完全同意你的观点,我不明白为什么要公布这些敏感信息呢?

Indian GENE • 5 hours ago
Boast and brag by BIG mouths are deep in the genes of Hindu Indians. Some little guys like Nepal, Maldives, Sri Lanka, especially Bhutan are impressed by Indian BIG mouths, but no others. Indians tried their BIG mouths on once but got a bloody nose with all broken teeth. But that did not stop Indians from boasting or bragging. It''s in their genes.
印度人天生就爱吹牛。一些小国,比如尼泊尔、马尔代夫、斯里兰卡,尤其是不丹,对印度人的大嘴印象深刻。印度人曾经攻击过,结果被打得鼻青脸肿,被打得满地找牙。但这并没有让印度人放弃吹牛的本性,毕竟这存在于他们的基因中。
abhijitpaul abhijitpaul• 5 hours ago
This is the difference between us and US / . They do not disclose such military secrets. Some level of Confendentialiy needs to be maintained.
这就是我们和中美的区别。和美国不会披露此类军事机密的
Vinay Kulkarni• Pune • 4 hours ago
There is no secret about this. Other nations satellite always keep tracks of each others satellite. This information is available on Janes weekly defence domain, which keeps track of all major defence updates.
这不是什么机密。各个国家的卫星总是互相跟踪。这些信息可以在简氏星期刊上获取。
Booby • Right Here • 9 hours ago
India desperately needs to bridge the gap because there will be an India-pak war in December and then again with in 2-3 years. This time India needs to have a very decisive war with Pakistan so there are no more wars in future with pakistan.
印度迫切需要填补这个缺口,因为12月印巴将爆发战争,2-3年后中印将再次开战。这一次,印度会与巴基斯坦进行决战,这样以后就不用和巴基斯坦开战了。
RAJESH SAHOO • 5 hours ago
Please do not publish so much detail on indian defence satellites and its lunch .This should be kept as secreat as possible considering type if our neighbouring countries.
请不要公布印度卫星发射的太多细节。考虑到我们邻国,应该尽可能保密。
lesson • USA • 7 hours ago
When will ISRO and Indians learn? Publicity kills. It already proved to India''s entire-world-watching moon lander.
ISRO和印度人什么时候才能吸取教训,不知道见光死吗?
印度全球瞩目的探月任务就是见光死的一个例证
Ashwani Kumar• 2 hours ago
It is not ISRO'' fault. They are just doing what they are being asked to do so.
这不是ISRO的错。他们只是在按要求做事。
Guru • 6 hours ago
So our media in name of giving news to us is providing information to the enemies.
我们的媒体这是在向敌人透露信息啊。
Hindustani • hindustan • 3 hours ago
Please have one dedicated satelite to watch on Pappu chor when goes out of country, may be he might be hatching plan ag inst our motherland with the help of paapi paki land
请发射一颗卫星专门监视拉胡尔,他出国的时候,可能在巴基斯坦人的帮助下策划*我们的祖国啊
Asok Datta • 5 hours ago
Kudos to our ISRO, a real tech giant rising ag inst so many odds
向我们的ISRO致敬,ISRO是真正的科技巨头,克服了重重困难
aaaa bbbb • 3 hours ago
ISRO has done commendable work in the field of satellite lauch and various European and US companies now seek ISROs help in seamlessly getting their satellites launched.
ISRO在卫星发射领域的成就值得称道,现在许多欧洲和美国的公司都在寻求ISRO帮助发射卫星。