I am visiting China next month and have never been out of the U.S.A, what do I need to know and what will I be most unprepared for?
我下个月要去中国,之前从未离开过美国,我需要知道些什么?我最急需准备的是什么?
以下是Quora读者的评论:
Mas Miwa, Have lived throughout Asia for 50 years,
Some culture shock. All of a sudden all the people are Chinese and it is really crowded in public places. Not much English, the mainstream language is Mandarin. It helps to know a few phrases before you go because most Chinese don't know English, a translator like Google Translate helps.
The difference between the city and rural areas is like night and day. In the city, like any big city in the world, you can acclimatize quickly. Rural areas are very very basic.
Food in the city is diverse so you can easily survive, there are western restaurants like McDonalds, KFC, and Pizza Hut aplenty, in rural areas, plan going native. Chinese food runs a whole gamut from easy going Cantonese to hot and spicy Sichuan foods. There is exotic to mundane. When in doubt, order noodles or a rice/beef or rice/pork dish. If the restaurant is crowded, that's a sign the food is good and priced reasonably. Try the dumplings, baos, Chinese pizzas, rice porridge (called Joe) you will find everywhere. Many menus have pictures so you can always point at what you want, or watch other diners and point at their dish if it looks enticing to you.
Always bring some toilet paper, it is common for public restrooms not to have toilet paper or towels to dry your hand. Practice squatting because excepting 5-star hotels and McDonalds, the Chinese use squat toilets. Bring some anti-diarrhea pills.
会有一些文化冲击。突然之间,你目力所及的全都是中国人,公共场所非常拥挤。英语普及度不高,主流语言还是普通话。在你去之前学一些短语是有所帮助的,因为大多数中国人不懂英语,类似谷歌翻译这样的翻译软件能帮上忙。
城市和农村的区别就像黑夜和白天。中国的城市地区就像世界上任何一个大城市一样,你可以很快适应。农村地区则非常非常基础。
城市里的食物丰富多样,有像麦当劳、肯德基和必胜客这样的西餐厅,所以你很容易过活。中国菜包罗万象,从大家都容易接受的粤菜到香辣的川菜。如果不知道能吃什么,可以点面条或米饭/牛肉或米饭/猪肉。如果餐馆里人多,那就是食物好、价格合理的标志。试试随处可见的饺子,包子,中国披萨,稀饭(发音Joe)。许多菜单都有图片,你可以指着你想要的点单,或者看看其他就餐者吃什么,如果有你喜欢的,就指着他们的菜来点单。
最好随身带些卫生纸,公共厕所经常没有卫生纸或毛巾来擦手。练习一下蹲式如厕大法,因为除了五星级酒店和麦当劳,中国人都用蹲式厕所。带些止泻药。
译文来源:三泰虎 http://www.santaihu.com/48809.html 译者:Joyceliu
And, if you have a language problem, ask some of the young people, many have learned rudimentary English in school. The people are friendly and most will go out of their way to help a lost soul, especially if you are older. Be respectful, try not to get angry or upset. If you do have a problem, call for the police to keep the argument from getting worse. They are unarmed and pretty helpful. Enjoy your trip, you will find it a world apart, with warm and friendly people around you.
BTW, your chances of being mugged are near zero, but like any big city, keep your money and passport in a safe place, that means not in your back pants pocket if you're a male, in a zippered compartment of your purse, if you are female. Early in your trip get the local currency, the Yuan or RMB as it is called. The biggest denomination is 100 RMB or about $15 at roughly 7 to 1. Carry a lots of 1 RMB coins for using buses and metros and have the exact change for taxis. Try getting foreign exchange in a big bank like the Bank of China or ICBC. Except for tourist spots and 5-star hotels, the Chinese don't tip, even in restaurants. Large stores won't bargain, but if you are in a boutique or street vendor, try your hand at bargaining.
如果你有语言问题,可以问问年轻人,很多人在学校学过基础英语。中国人很友好,而且大多数人会不遗余力地帮助迷路者,特别是如果你年纪大一些的话。要有礼貌,尽量不要生气或不安。如果你确实遇到了问题,打电话叫警察来阻止争论,以免变得更糟。他们没有私人武器,而且很乐于助人。享受你的旅行吧,你会发现中国是一个不同的世界,身边有很多温暖和友好的人。
顺便说一句,你被抢劫的几率几乎为零,但和你去到任何大城市一样,请把你的钱和护照放在安全的地方,这意味着如果你是男性,不要把这些东西放在裤子的后兜里,如果你是女性,务必放在带拉链的钱包里。出行时提前准备一些中国的货币,也就是人民币。最大的面值是100元人民币,约合15美元,汇率大约是7:1。多带点1元人民币的硬币,方便乘坐公共汽车和地铁以及出租车的找零。试试在中国银行或中国工商银行这样的大银行兑换外汇。除了旅游景点和五星级酒店,中国人不给小费,即便在餐馆也是如此。大商店不讲价,但如果你在精品店或街头小贩,可以试着讨价还价。
Darryl Rubiolo, former Corporate Training Facilitator at Many Different Companies (1969-2014)
If you haven't been out of the country before you might get a culture shock with the language barrier and traditions.
Do read up about Chinese culture and what's polite and what's not polite there.
Download a translation AP so that you don't get into trouble trying to communicate.
When travelling where you don't know the currency, take a card with basic foreign exchange conversions on it. For example US$1 equals about 6.75 yuan at the moment. I've heard of people making mistakes in a Chinese taxi and instead of paying 67.5 yuan (US$10) for a trip, they paid 675.00 yuan which is US$100 … because they miscalculated.
Don't eat salads or seafood …they have probably been washed in tap water which is not as clean as US water. Stick to cooked food.
Take some small gifts to give to people who are kind to you. As Australians we take toy koalas or kangaroos … animals always break the ice with the Chinese.
如果你以前没有出过国,你可能会因为语言障碍和传统习俗的不同而感受到文化冲击。
一定要多了解中国文化,了解哪些是礼貌的,哪些是不礼貌的。
下载一个翻译APP,这样你就不会在交流中遇到麻烦。
当你去到一个你不认识当地货币的地方旅行时,携带一张印有基本外汇兑换率的卡片。例如,目前1美元大约等于6.75元人民币。我听说有人在中国的出租车上弄错了,支付了675元(100美元),而不是67.5元(10美元),因为他们算错了。
别吃沙拉或海鲜……它们可能是用自来水洗过的,不如美国的水干净。请吃熟食。
带一些小礼物送给那些对你友善的人。作为澳大利亚人,我们会带玩具考拉或袋鼠……
Derek Harkness, Living and working in China since 2006.
Just because it's different doesn't mean its bad.
Keep that in your mind as you travel the world and you will have a much easier time. I've seen so many new travellers or new expats getting tied in knots mentally because they can't get past the idea that, "The way I learned to do it must be the right way. Any other way must be wrong." Accept that some things are just done differently even if you can't understand why.
两者存在差异,并不意味着它就不好。
当你环游世界的时候,牢记这一点,你会更坦然视之。我看到过很多旅行新手或新移民在精神上受到束缚,因为他们无法摆脱这样的想法:"我之前知道的方法必须是唯一正确的方法。其他任何方法都是错误的。"即使你不明白为什么,也要接受有些事情的做法就是不一样。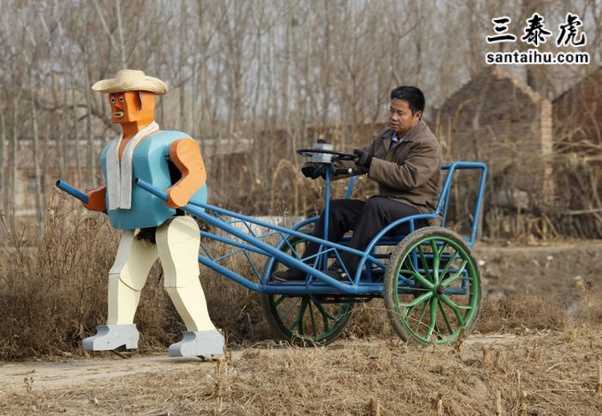 Can you use chopsticks? You need to learn. You don't get a knife and fork in China. It's either chopsticks or eating with a little spoon like a baby.
Food will be weird. You have to have an open mind about food. Chinese food looks, smells and tastes different from your homeland's food. It isn't bad. In fact, about 1.4 billion people think it tastes really good. Can that many people all be wrong? Give the local food a try. Not just a nibble. Give it a proper try. If you finish the dish, then you can say whether you like or don't like it. If you just nibble one crumb, you don't know anything.
你会用筷子吗?你得学习一下怎么用筷子。在中国是没有刀叉的。要么用筷子,要么像婴儿一样用小勺子吃东西。
食物会很怪异。你必须对食物持开放的态度。中国食物的外观、气味和味道都与你家乡的食物不同。中餐并不难吃。事实上,大约有14亿人认为其很美味。那么多人可能都错了吗?尝试一下当地的食物。不要只咬一小口。尝尝吧。如果你吃完一道菜,你可以说出你是喜欢还是不喜欢。但如果你只吃一小口,你什么也不知道。
Frans Vandenbosch, lives in China (2002-present)
It all depends from where's your starting point, from your expectations, your preparation for the trip.
China is a huge country, very crowded. China has the oldest continuously culture of this planet, incomparable to anything else.
The Chinese language and writing is unintelligible for Westerners, unless you take a basic course Chinese language.
Right away after the exit of the airport, you will be bombarded with new impressions. Standing at the sidewalk in a busy shopping street, you will see remarkable things every 5 or 10 minutes.
For me, talking face to face with Chinese people (in Chinese) is the most exciting experience of being in China.
这一切都取决于你的出发点,你的期望,以及你对旅行的准备。
中国是个大国,非常拥挤。中国有着这个星球上最古老的文明,是其他任何国家都无法比拟的。
中文和汉字对西方人来说是难以理解的,除非你上过汉语基础课程。
一走出机场,你就会被新的影像狂轰滥炸。站在繁忙的商业街的人行道上,每隔5到10分钟,你就会看到不同寻常的东西。
对我来说,与中国人面对面交谈是我在中国最激动人心的经历。
Frost Archer
you should always keep enough cash. Don't rely on local businesses to accept your credit cards. In a country where mobile payment is extremely popular, the cards have long fallen out of favor.
You may want to try Alipay or Wechat. They are convenient, but only when you have a Chinese bank account do the work.
Finally, In China there are plenty of well-maintained public restrooms, but they are not always stocked with toilet paper. You would be wise to carry a small pile with you. This applies to napkins in restaurants as well - at smaller, more casual places, diners are expected to have their own supply on hand.
你要准备足够的现金。不要依赖当地商店接受你的信用卡。在一个移动支付非常普及的国家,信用卡早已失宠。
你可以试试支付宝或微信,很方便,但你必须拥有一个中国的银行账户才可行。
最后,中国有很多干净的公共厕所,但并一定提供卫生纸。你最好随身带一小包。餐馆里的餐巾纸也一样——在不太规范的小地方,用餐者应该自备餐巾纸。
Ethan Cherng, Engineer at BYD Auto Headquarter (2018-present)
Some useful tips for you:
1.Don't drink tap water,drink boiled water or bottle water instead.
2.Take toilet paper with you when you are out the hotel and get used to squatting toilet.
3.It's OK for you to speak English all day long(especially in tier-1 cities), most Chinese are helpful and friendly. Try to speak some basic Chinese if you can, it will earn you much respect.
Apply a bank account and download Alipay or Wechat on you phone,then bind the bank account to your Alipay account or Wechat account. As you may konw, it's so prevalent to pay every deal with phone that many vendors are no longer accepting cash nowadays.
In general, China would be a great destination for you. brand new infrastructure, delicious and various cuisines, wonderful landscape and cultural heritages. Have a good time here!
以下是一些对你有用的建议:
1.不要喝自来水,要喝开水或瓶装水。
2.外出时要随身携带卫生纸并适应蹲厕。
3.你可以整天说英语(尤其是在一线城市),大多数中国人都是乐于助人和友好的。如果可以的话,试着说一些基础中文,这会为你赢得很多尊重。
4.申请银行账户,在手机上下载支付宝或微信,然后将银行账户绑定到支付宝或微信账户。你也许知道现在手机支付非常普及,以至于许多商家不再接受现金。
总的来说,中国会是你的一个很棒的旅行目的地。崭新的基础设施,美味多样的菜肴,美妙的风景和文化遗产。祝您在这里玩得愉快!
Eduardo Torres
These suggestions are for your health and ability to communicate:
1) Buy a box or two of Travelan tablets from Amazon. This is an Australian pharma pill not yet available everywhere. Basically it kills bacteria that causes diarrhea no matter what you may eat or drink. The U.S. military uses this stuff to protect its military when they serve in foreign countries that have questionable water or food preparation practices. I know I ate some questionable stuff - but never got sick. This stuff is great!
2) Purchase a temporary international health insurance policy
5) The Converse app is the most accurate I could find for instant translation, but unfortunately if you don't have Internet access, then it's useless. Translation no matter what you use is hard.
6) Definitely do not talk about politics or President Trump. I had people walk up to me and boldly ask if I voted for Trump. Just avoid trouble and say either "No" or "We Americans know he is an unusual President." But I was amazed - even in China - everyone was talking about Trump. I think the regular people actually admire him. That was my feeling.
Have a nice trip. The regular folks are wonderful and curious about Americans, Canadians, British, Australian, and European people. The young people love to showoff their English skills. Some are actually very good!
为了你的健康和日常沟通,我想提供以下这些建议:
1)在亚马逊上买一盒或两盒Travelan药片。这是一种澳大利亚制药公司生产的药丸,不是随处可以买到的。无论你吃了或喝了什么,它基本上能杀死引起腹泻的所有细菌。当美国军队派驻海外,食物或水可能出问题时,军方就用这种药片来保护军人们。我知道我吃过一些有问题的东西—但没有生过病。这东西太棒了!
2)购买短期国际健康保险。
5) Converse app是我能找到的最准确的即时翻译,但不幸的是,如果你不能连网,那么就没法用。不管你用什么翻译,都很难。
6)绝对不要谈论政治或特朗普总统。我遇到过有人走向我,大胆地问我是否投票给了特朗普。为了避免麻烦,直接说"没有"或者"我们美国人也知道他是奇葩总统"就行了。但我很惊讶—即使在中国—每个人都在谈论特朗普。我觉得普通人其实很崇拜他。这就是我的感觉。
旅途愉快。中国的普通老百姓对美国人、加拿大人、英国人、澳大利亚人和欧洲人都很好奇。年轻人喜欢炫耀他们的英语技能。有些人英语真的很不错!
Martin Jakobsson, Lives with a Chinese SO and reads books about the country
Okay, I guess you already know what to expect in some sense; an entirely different world. The cultural, buildings, size…everything will be vastly different.
But those things won´t help you actually navigate in China on a daily basis. Here´s some good to know when you land.
1.Anyone in a uniform can and will help you if you ask.
2.The best food is often served on the street.
好吧,我猜你们已经在某种程度上知道会发生什么了;这是一个完全不同的世界。文化、建筑、规模……一切都大不相同。
但这些东西对你在中国的日常生活并没有帮助。以下是你落地中国后不得不知的事情。
1.只要你提出请求,任何穿制服的人都可以而且愿意帮助你。
2.最美味的食物通常是街头小吃。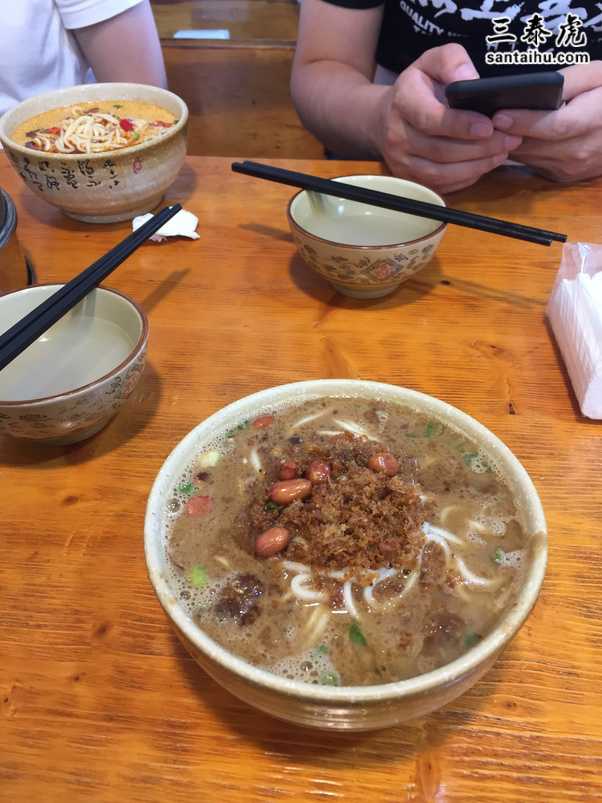 3.The sign in restaurants wall that has how clean the place is, is all a facade, don´t follow them.
4.If you want coffee that tastes like the one you´re used too. Either try to find the following places Starbucks(I´m Swedish, so I refuse to go here), Rich(Don´t buy anything but the coffee here.) and Mojo(Their carrot cake is to die for).
5.If you going to take the subway, which you will, you can pay to go to a specific place rather than like a day card, so check these mostly yellow or white machines and ask for help from someone around.
6.Their uber is really cheap, so use it if needed (I mostly walked everything since I wanted to see everything.).
7.Buy water, a lot of water.
8.Their fruits are extremely cheap so buy a lot and bring to the hotel for evening munchies.
3.餐馆墙上贴着的"餐馆干净程度"的标识只是个门面,看看就好。
4.如果你想要喝一杯惯常口味的咖啡,可以试着去星巴克(我是瑞典人,所以我拒绝星巴克),里奇(除了咖啡,别的不要买)和魔汁(他们的胡萝卜蛋糕非常好吃)。
5.如果你需要搭乘地铁,你可以购买某个特定目的地的车票,不要选择日卡,大多是黄色或白色的机器,向周围的人寻求帮助。
6.他们的优步真的很便宜,所以有需要的话就用吧(我基本上去哪儿都靠步行,因为我不像错过任何景观)。
7.买水,买很多水。
8.他们的水果非常便宜,可以买上许多,晚上带到酒店吃。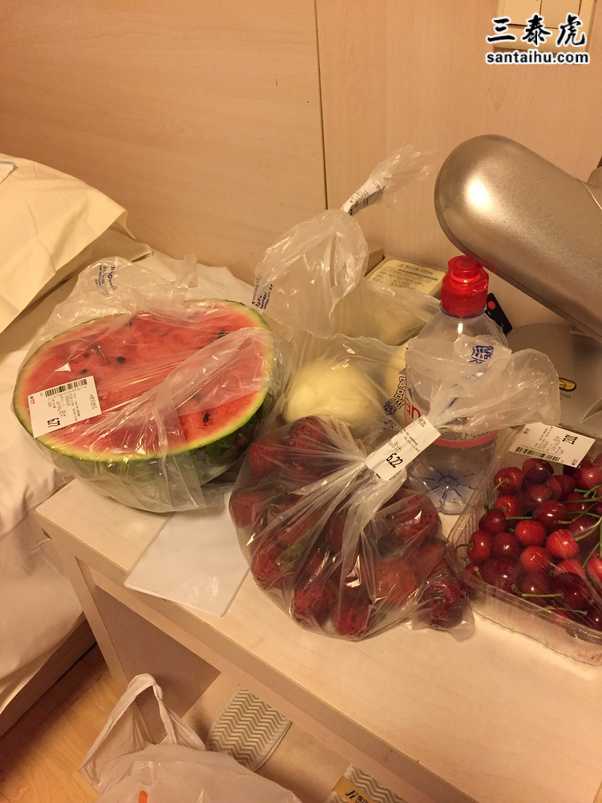 9.Never eat hotel breakfast or dinner. Always take the opportunity to eat with the Chinese rather than tourists.
10.Watch out for pickpockets at the tourist attraction, never happened to me, but watch out.
11.If you hear a Chinese start calling you sir, and walking with you…speed up; nothing good can come from it (Scams, want to take a photo with you, questions…etc).
12.Don´t trust the Chinese when they tell you to take their Chinese medicine…nope nope nope; never again.
13.Get used to being one with the crowds and ques…they never end.
9.不要在酒店吃早餐或晚餐。抓住一切机会和中国人吃饭,不要跟游客一起吃饭。
10.在旅游景点注意扒手,我从来没遇到过,但还是要小心。
11.如果你听到一个中国人喊你先生,并开始和你并肩走在一起…不会有什么好结果(也许是诈骗,想和你合影,提问等等)。
12.如果中国人让你吃中药,千万不要相信…不不不,我绝不会再吃。
13.要习惯人群和排队,他们是永远不会消失的。