Why do most Indians keep comparing India to Chinese GDP growth, while China is about to overtake the US' economy?
为什么大多数印度人总喜欢比较印度和中国的GDP增长,可实际上中国的经济马上就要超过美国了?
以下是Quora读者的评论:
Subodh Mathur, Ph.D Economics, Massachusetts Institute of Technology (1980)
I am pleased that Indians are comparing themselves to China - and not to Pakistan. This is what I am asking young Indians to do, with my motto:
Wake up. Wake up. Wake up. China, not Pakistan. China, not Pakistan. China, not Pakistan.
China is close to the US in GDP, and will probably overtake the US. That's a huge and and major achievement. It will make China powerful in the world. But, China is way behind the US in GDP per capita - not even remotely close.
So? Why compare India and China? Today, India is way behind China, no doubt about it. And, Indian cannot catch up with China even in 30 years. No doubt about it.
But, if you are a young - under 40 years - Indian, you have more than 30 years to think about. India can catch up to China in 40 years. It will require a focus on economic growth - for the Indian economy to grow at 10+ percent.
Oh wow! India at this high rate? Not possible, you say. Well, China did hit such growth rates. India has the potential to do well. It's not rocket science or some magic trick. It's hard, sustained work. With benefits to all as the economy grows.
So, I urge young Indians to focus on catching up to China - in both GDP and GDP per capita. Don't feel disheartened. It's doable. How? See my various writings on Quora. The most unexpected one: Get India's CMs to focus on economic growth.
我很高兴印度人是跟中国比,没有跟巴基斯坦比。这就是我希望印度年轻人做的,我的座右铭是:
醒来。醒来。醒来。要中国,不要巴基斯坦。要中国,不要巴基斯坦。要中国,不要巴基斯坦。
中国的国内生产总值已接近美国,有可能超过美国。这是一个巨大的成就。它会使中国在世界上十分强大。但是,中国在人均GDP方面远远落后于美国。
所以呢?为什么要比较印度和中国?今天,毫无疑问,印度远远落后于中国。而且,印度可能30年内都赶不上中国。毫无疑问。
但是,如果你是一个不到40岁的印度年轻人,你有30多年的思考时间。印度可以在40年内赶上中国。这需要我们把重点放在经济增长上——印度经济要增长10%以上。
哦,哇!印度的增长率这么高?你说这不可能吧。但是中国确实达到了这样的增长率。印度有潜力做得很好。这有不算什么火箭科学,也不是什么魔法。这是一项艰难而持久的工作。随着经济的增长,所有人都能从中受益。
因此,我敦促印度年轻人集中精力在GDP和人均GDP两方面赶超中国。不要感到沮丧。这是可行的。如何才能做到?看看我在Quora上写的各种文章。最出乎意料的是:让印度的部长们关注经济增长。
MS Ankur, studied at Pondicherry University
Both India and China are at same levels of GDP during 1980. There after China has taken big leap by embarking on new form of capitalism with Chinese characters. As of now Indian GDP is 2.8 trillion dollars, Chinese GDP 12 trillion dollar. Since it is our neighbor and emerging global power challenging USA unipolar world, we tend to compare ourselves with China. Its something good sign to compare with China rather than Pakistan. At any stretch of imagination, its impossible to overtake Chinese GDP in the horizon of next 5 decades. we are lagging behind in building infrastructure on par with Chinese that is the root cause of poor investment . It needs sustained 10% growth rate over the next 10 years to reach 12 trillion dollars economy by that time China will become 20 trillion dollar economy. According to latest RBI predictions growth is projected at 6.1 % , so it's pretty difficult to triple the economy at such low level of growth.
1980年,印度和中国的GDP水平相当。在那之后,中国迈出了一大步,开始了有中国特色的资本主义发展。目前印度GDP为2.8万亿美元,中国GDP为12万亿美元。因为中国是我们的邻居,而且正在崛起的全球力量正在挑战美国的单极世界,我们喜欢把自己和中国比较。与中国比,总比与巴基斯坦比来得好。无论如何想象,在未来50年内印度的GDP都不可能超过中国。我们的基础设施建设落后于中国,这是投资不足的根本原因。印度需要在未来10年保持10%的增长速度,以达到12万亿美元的经济规模。到那时,中国将成为20万亿美元的经济体。根据印度央行的最新预测,印度经济增长率预计为6.1%,因此凭借这么低的增长率,印度经济很难实现两倍的增长。
Pabitra Saha
Indian always try to compare themselves with USA although they know that USA is far ahead. They should compare themselves regional countries like Bangladesh, Nepal, Pakistan, Sri Lanka etc. This is because they overestimate themselves. India is a backward country, ranking around 140 of 170 countries but its leaders keep on harping about their greatness, ignoring the ground root reality.
印度人总是试图把自己和美国比较,尽管他们知道美国遥遥领先。他们应该把自己跟孟加拉国、尼泊尔、巴基斯坦、斯里兰卡等邻国相比。这是因为他们高估了自己。印度是一个落后的国家,在170个国家中排在第140位,但印度领导人总是对自己的伟大夸夸其谈,忽视了根本的现实状况。
Rahul Kardam, Entrepreneur, Web-Developer and an investor at heart.
Original Question - Why do most Indians keep comparing India to Chinese GDP growth, while China is about to overtake the US' economy?
Why is that even a question ? It's pretty obvious to compare with something better. For god's sake, we (Indians) are now in the top 7 economies of the world by GDP. There are not many countries left to compare with.
And am so glad that we have stopped comparing to Pakistan. The millennials might find it funny today, but there existed a time when Pakistan was giving tough competition to India (adjusted for size). Glad those days passed.
Out of the top 7, most are European . Then there is USA . It makes perfect sense to compare to China given both are Asian countries, gained their fre m nearly the same time , seen progress from zero to hero since independence.
最初的问题—为什么大多数印度人一直把印度和中国的GDP增长进行比较,可实际上中国的经济很快就要超过美国了?
为什么这也能成为一个问题?和比自己更优秀的一方比较是很正常的事。看在上帝的份上,我们(印度人)现在的GDP排在世界前7位。除了中国之外,没有什么国家适合跟我们相比较。
我很高兴我们不再与巴基斯坦比较。今天的千禧一代可能会觉得这很有趣,但曾经有一段时间,巴基斯坦在与印度进行过激烈的竞争。很高兴那些日子过去了。
在前7名中,大部分是欧洲国家。然后是美国。与中国比较是完全合理的,因为这两个都是亚洲国家,几乎在同一时间获得了紫游,自独立以来实现了从零到英雄的进步。
译文来源:三泰虎 http://www.santaihu.com/48750.html 译者:Joyceliu
Ramakrishna Somasekhara Kurup, former Finance Officer (Retired) at Government of Kerala (1995-2010)
Everybody compare their fortunes with their neighbors. In most cases comparison is made with a richer neighbor rather than a poor neighbor. The comparison may be out of jealous. If the neighbor happened to be an enemy the comparison will be more proclaimed. It is the human behavior.
China is our neighbor. China is richer than us. China is an enemy country in the sense that we had a war with them in early 1960s. We have boundary dispute with China. Some part of Jammu and Kashmir is still in the possession of China which is not in line with our liking.. So China deserved to be compared to satisfy out psyche.
每个人都拿自己的财富和邻居作比较。在大多数情况下,比较的对象是比较富裕的邻居,而不是比较贫穷的邻居。这种比较可能是出于嫉妒。如果邻居碰巧是敌人,这种比较就更明显了。这是人类正常的行为。
中国是我们的邻居。中国比我们富有。中国是一个敌国,因为我们在60年代早期和他们曾打过一场仗。我们与中国有边界争端。查谟克什米尔部分地区仍在中国控制之下,这让我们不太顺心。所以中国活该被我们拿来作比较,让我们过过瘾。
R Somasekhara Kurup, former Retired Finance Officer at Government of Kerala (1978-2010)
Indians seems to be more jealous against others. They are jealous against their relatives who are better off, against neighbours who are rich, against near by villages, states or countries where affairs are better of. They compare with those above them, but never compare with others who are below them
China being a rich neighbouring country we compare us with them
印度人似乎更善妒。他们妒忌富裕的亲戚、富有的邻居、附近的村庄、邦或国家。他们与比他们好的人比较,但从不与比他们差的人比较。
中国是一个富裕的邻国,我们把我们和他们相比较。
Aritra Muhuri, B.Sc.(Hons.) Agriculture Agriculture & Science, Mandaur University (2021)
India faces this psychological competition because both the Indian and Chinese civilization started of together.
But, post British rule over the subcontinent, India has only seen decline in its GDP while China, despite its massive population(more than India), has seen a dramatic growth. Companies like Huwaei, Xiaomi have reached heights and are competing with the two heavyweights in the tech industry.
And why not compare? Only one of the best competes with THE BEST. And not only should we compare the GDP. India also faces war threats from the China. Notwithstanding the fact the India is a peace loving nation, one cannot stand back if the other attacks. To sustain, and counter-attack, GDP needs to be well placed and on the up. And dramatically, India has placed itself among the top ranks, driving its way against the odds.
印度面临着这种心理上的竞争,因为印度文明和中国文明是同期发展的。
但是,在英国统治印度次大陆之后,印度的GDP一路下滑,而中国尽管人口众多(比印度还多),却实现了惊人的增长。像华为、小米这样的公司已经达到了顶峰,能与科技行业的两大巨头竞争。
为什么不比较呢?我们不仅要比较GDP。印度还面临着来自中国的战争威胁。虽然印度是一个热爱和平的国家,但如果其他国家发动袭击,谁也无法退缩。为了维持和反击,GDP需要处于有利的位置,并且上升。引人注目的是,印度已跻身世界前列,在逆境中奋力前行。
Pradip Gangopadhyay, Seeker of Truth
It is only natural that India wants to compare her economic growth with that of China. If India is to catch up with China, She will have to grow faster than China for the next many decades. Hence there is this interest in comparing with China.
印度想把自己的经济增长与中国进行比较是很自然的事。如果印度要赶超中国,就必须在未来几十年里比中国增长得更快。因此,人们有兴趣与中国进行比较。
Kirthi Anand Karthikeyan, Executive Product Development and Design (2019-present)
Most Indians keep comparing India to Chinese GDP growth rate as it's almost the same. Except for the base value of GDP. China is about to overtake US economy. But china has its own set of weakness which will create a trouble. Just like the current economic slowdown.
大多数印度人一直把印度和中国的GDP增长率进行比较,因为两者几乎是一样的。只是GDP的基础值不同而已。中国即将超越美国经济。但中国也有自己的弱点,这将带来麻烦。比如当前的经济出现增速放缓。
Sayak Biswas, lives in India
In two words- Lost opportunity
India and China weren't much different in economic progress when China was under Mao Zedong.. India meanwhile was having it's fine dalliance with what some so-called economists termed as "Hindu Rate of Growth", a statement which in years to come was to become a subject of mockery and later on fallacy.
Deng went on to introduce some radical changes in economy in all sectors, Deng had a fine saying[1] -It doesn't matter whether a cat is black or white as long as it catches mice
Wise words from a wise man. And those words changed China.
India meanwhile, had it's own, somewhat diluted moment when in 1991 the go nment liberalized the economy, India happens to be a de acy , where parties care less about long-term goals and more about short-term benefits.
总之,机会已逝。
在毛时代,印度和中国在经济发展方面并没有太大的不同。相反,印度很幸运。印度所谓的经济学家所称的"印度式增长率"表现得很好,这种说法在后来几年里成为笑柄,后来又成了谬论。
邓继续在经济的各个领域进行了一些激进的改革。邓有一句名言—不管黑猫白猫,能抓老鼠的就是好猫。
这是智者的至理名言。这些话改变了中国。
与此同时,印度在1991年开始经济紫游化,但印度是一个皿煮国家,政党关心的不是长期目标,而是短期利益。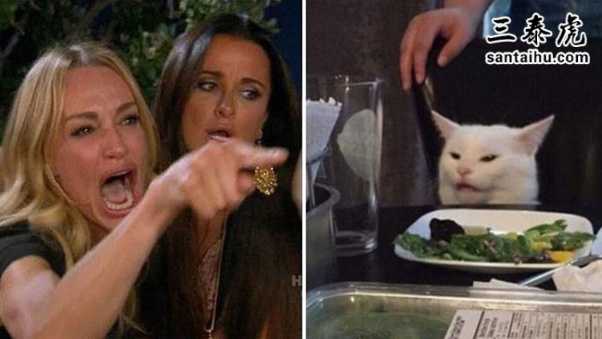 In simple words, the CAT works well under hard men and women in form of decision-makers, soldiers, workers, farmers, engineers, doctors, because it's always the hard men and women who create the society, not some self-styled internet-armed baizuos [2] .
So, support the CAT,support India, and maybe the next four decades you might see a change for good
简而言之,在决策者、士兵、工人、农民、工程师、医生等硬汉和女人的支持下,CAT可以发挥很大的效力,因为创造社会的是这些男男女女,而不是互联网上的键盘侠。
所以,支持印度,也许在接下来的40年里,你会看到很好的改变。