View: India needs $1 trillion exports to become a $5 trillion economy
观点:印度需要1万亿美元的出口额才能成为5万亿美元规模的经济体
High export growth rate is crucial for India's goal of becoming a $5 trillion economy by 2025. To achieve this objective, the economy will have to grow at an average rate of 8% during the next four years. India's exports will have to grow at an even higher rate.
The current slowdown has made the objective more challenging, with India's exports having shrunk 6.57% in September. Moreover, GoI has to take a call on whether to join the Regional Comprehensive Economic Partnership (RCEP), the free trade grouping of 10 Asean members and their six allies. The group continues to pressure India on finalising the deal by November 4, even though several industry and trade organisations have increased the pitch of their opposition to the agreement.
高出口增长率对印度实现2025年5万亿美元规模经济体的目标至关重要。为了实现这一目标,在接下来的四年里,印度经济必须以平均8%的速度持续增长。印度的出口将不得不以更高的速度增长。
当前印度经济的放缓使这一目标更具挑战性,印度9月份的出口萎缩了6.57%。此外,印度政府还要考虑是否加入由10个东盟成员国及其6个盟友组成的紫游贸易组织—区域全面经济伙伴关系(RCEP)。该组织继续向印度施压,要求其在11月4日前敲定该协议,尽管数家工业和贸易组织都提高了反对该协议的声音。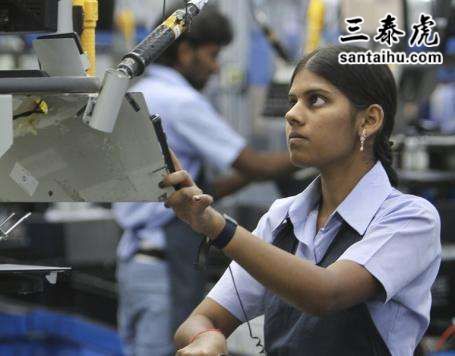 Free Up Trade Agreements
In view of the stakes involved, the report of the high-level advisory group (HLAG) set up by the ministry of commerce could not have come at a more opportune time. The report presents a roadmap to double India's exports to $1 trillion by 2025 from about $500 billion at present. To achieve this, it suggests a slew of measures, some of which have been much talked about in the past. These include reducing the cost of capital by further lowering repo rates.
However, the main focus is on raising competitiveness of Indian exports. Moreover, it makes bold recommendations on several issues traditionally considered to be risky economically and sensitive politically, such as free trade deals.
In principle, by promoting exports, free trade agreements (FTAs) can help the country move up the value chain. That, in turn, can provide India an edge vis-à-vis non-member countries. However, the fact remains that we have not gained from existing FTAs. The main culprits are the non-tariff barriers and administrative hurdles faced by Indian exporters such as difficulty in quality and specification certificates, and time-consuming custom clearances, just to name a couple. They have prevented Indian exporters from exploiting markets of trading partners. Unsurprisingly, the partner countries have gained more.
Moreover, due to co ption and lax quality control, several cheap but poor quality goods, especially from China, have flooded the market. These are bad for India's health, environment and balance of trade.
紫游贸易协定
商务部高级别咨询小组的报告来得正是时候。报告提出了到2025年将印度出口从目前的5000亿美元增加一倍至1万亿美元的路线图。为了实现这一目标,它提出了一系列措施,其中一些措施在过去已被广泛讨论。其中包括通过进一步降低回购利率来降低资本成本。
但是报告的重点在于提高印度出口的竞争力。此外,它对一些传统上被认为在经济上有风险、在政治上敏感的问题,如紫游贸易协定,提出了大胆的建议。
原则上,通过促进出口,紫游贸易协定可以帮助印度向价值链上游移动。这反过来又能让印度在面对非成员国时占据优势。然而,我们并没有从现有的紫游贸易协定中获益。主要的罪魁祸首是印度出口商面临的非关税壁垒和行政障碍,比如质量和规格证书难以获取,以及海关清关时效低下等等。他们阻止印度出口商占据贸易伙伴的市场。因此,印度的贸易伙伴国获益更多。
此外,由于附败和宽松的质量控制,一些廉价但质量差的商品,特别是来自中国的,涌入了市场。这些都不利于印度的健康、环境和贸易平衡。
The FTAs, in themselves, do not address these problems. For Indian exports, the logistical bottlenecks are other stumbling blocks. The turnaround time at the best of Indian ports like Kochi is two-three time longer than for Chinese ports. We come a cropper even compared to our Asian competitors like Vietnam and Bangladesh. Shipping of garments from point of origin to the nearest port can take as much as seven times longer in India than in Bangladesh, and as much as 20 times than in Vietnam.
Unsurprisingly, India falls well below its potential in attracting foreign direct investment (FDI), crucial for raising exports. To a large extent, China's spectacular performance on the export front is on account of FDI, whose share is estimated to be over 50% in China's manufactured exports.
紫游贸易协定本身并没有解决这些问题。对于印度出口来说,物流瓶颈是另一个障碍。印度最好的港口,比如高池港的周转时间是中国港口的2 - 3倍。即使与我们的亚洲竞争对手,如越南和孟加拉国相比,我们的表现也很糟糕。在印度,从服装产地到最近港口的运输时间是孟加拉国的7倍,是越南的20倍。
因此印度在吸引外国直接投资方面远远低于其潜力,而外国直接投资对提高出口至关重要。中国在出口方面的惊人表现在很大程度上要归功于外国直接投资,据估计,外国直接投资占中国制造业出口的50%以上。
Export Hard, Bargain Harder
Reportedly, many companies are considering moving out of China, since the start of the US-China trade war. However, not many are keen to relocate to India. To overcome this hurdle, the HLAG report proposes a centralised authority for issuing licences, and to empower it to grant incentives for companies meeting pre-defined criteria.
While the Insolvency and Bankruptcy Code (IBC) has helped fix part of the mess from the past, contract enforcement in India still leaves much to be desired. Judicial delays, coupled with the lack of appreciation of the economic consequences of delayed decisions, call for a clear and consistent legal and regulatory framework to guide judicial decision-making. Moreover, GoI would need to negotiate hard on non-tariff barriers that restrict Indian companies from accessing markets of trading partners, such as the requirement of local experience by China.
Addressing these issues, and having a staggered timeline, can reduce the risks of entering into an FTA. The proposal to fund infrastructure using long-term bond market, though spot on, will work only if the regulatory framework for grading of projects is in place beforehand. Several other measures will help.
出口难,谈判更难
据报道,自从中美贸易战爆发以来,许多公司都在考虑撤出中国。然而,没有多少人愿意迁往印度。为了克服这一障碍,HLAG报告建议设立一个中央颁发许可证的机构,并授权该机构向符合标准的公司发放奖励。
尽管破产法解决了过去的部分混乱,但印度的合同执行仍有许多不足之处。司法上的拖延,加上对拖延导致的经济后果缺乏认识,必须有明确和前后一致的法律和管理框架来指导司法决策。此外,印度政府还需就限制印度企业进入贸易伙伴市场的非关税壁垒进行艰难谈判,比如中国要求印度企业提供当地经验。
解决这些问题,并制定一个错峰时间表,可以降低签订紫游贸易协定的风险。利用长期债券市场为基础设施建设提供资金的提议尽管正确,但只有在项目评级的监管框架事先到位的情况下才会奏效。其他一些措施也会有所助力。
Consider the issue of land. GoI owns large tracts of unused land. The ministries of railways and defence have upward of 43,000 and 33,000 hectares of idle land respectively. The case is similar for major airports, power plants and other public sector utilities (PSUs), a large part of which is in prime areas or near cities, such as the 31,886 hectares of idle land owned by special economic zones (SEZs). This land should be utilised for omnipresent infrastructural demands, investment projects and multi-model logistics hubs.
Creation of big data-driven prediction systems for Indian exports will help in identifying priority areas. In fact, big data and artificial intelligence (AI) also have the potential to serve as a source of new exports to the developed world. Councils along the lines of goods and services tax (GST) councils may be a good idea for developing logistical hubs and value added exports of agricultural products.
The pathway to $1trillion exports is bumpy. But the recommendations, backed by the above policy actions, will go a long way in promoting exports and increasing share of manufacturing in the GDP and total employment.
再来说说土地的问题。印度政府拥有大片未开发的土地。铁道部和国防部分别拥有4.3万公顷和3.3万公顷的闲置土地。大型机场、发电厂和其他公共事业单位也类似,其中很大一部分位于黄金地段或城市附近,比如经济特区拥有的31,886公顷闲置土地。这片土地应该用于基础设施需求、投资项目和多功能物流中心。
为印度出口建立大数据驱动的预测系统将有助于确定优先领域。事实上,大数据和人工智能也有潜力成为向发达国家出口的新产品。与商品和服务税类似的理事会可能是发展物流中心和农产品增值出口的好主意。
通往1万亿美元出口目标的道路是坎坷的。但上述政策支持的这些建议,将在促进出口、提高制造业在GDP和总就业中的比重方面起到很大作用。
《印度时报》网站读者评论:
译文来源:三泰虎 http://www.santaihu.com/48709.html 译者:Joyceliu
外文链接:https://economictimes.indiatimes.com
Dr SK MUKHERJEE
Mr Modi has announced to arrange Rs 8100 lakh crore investment in 5 years to achieve USD 5 trillion economy and for that we may need Rs 20 lakh crore yearly for capital expenditure. Last year Rs 9.2 lakh crore allocated for capital expenditure was cut down to Rs 8.5 lakh crore in FY 19. Even if capital expenditure is allocated in the budget around Rs 15-16 lakh crore we may require Rs 28 lakh crore to top up in average in the 5th year. But now Rs 32 lakh crore we may require at the end to make it a Rs 100 crore capital expenditure due to the condition we are in. As per RBI report the capacity utilization in our industries is less than 75℅, resulting in fall in production. The manufacturing sector is worst affected. There is a steep fall in production which leads to fall in growth. I, and presume so you all, wish to view Indian economy, wherein go nment should encourage investment so that there is growth in production, exports and employment; the economy should encourage savings so that there should be growth in both – demand and expenditure. The growth in demand will generate growth in production, export and employment to complete the cycle.
莫迪已经宣布在5年内安排8100万亿卢比的投资,以实现5万亿美元的经济,为此我们每年可能需要20万亿卢比的资本支出。去年用于资本支出的9.2万亿卢比被削减到19财年的8.5万亿。即使资本支出在预算中分配了大约15-16万亿卢比,我们可能需要在第5年平均增加28万亿卢比。但是现在我们可能需要32万亿卢比,根据我们目前的情况,最后我们可能需要10亿卢比的资本支出。根据印度工业联合会的报告,我们工业的产能利用率低于75%,导致生产下降。制造业受到的影响最为严重。生产的急剧下降导致了增长的下降。我和大家一样,都希望看到印度的经济强劲增长,政府应该鼓励投资,从而促进生产、出口和就业的增长;应该鼓励储蓄,这样需求和支出都应该增长。需求的增长将带动生产、出口和就业的增长,从而完成这个经济周期。
Bsrahmd
What are we good at, better at, best at ? Will the experts please identify them. Pound them real hard and chase the rainbow to get the pot of gold ! Forget Modi and the politicians.
我们擅长什么,更擅长什么,最擅长什么?请专家明示。狠狠地揍他们一顿,然后追着彩虹去拿罐金子!忘掉莫迪和政客吧。
Rajesh Khatri
this goverment always set target but any of the goal have they acheived till today?only making sensation is a character of bjp.so take it easy.
本届政府一直设定目标,但到今天为止,他们实现了哪些目标?人民党只会制造噱头。所以放松点,别当真。
Unityandpeace
The no 1 thing as indians we need is honesty. This is missing at every level. Our pm ,our ministers our administration our judiciary our stock markets are all blatant examples as to how we get away by speaking half baked truths and even worse complete lies. It''s sad to note there is no accountability at any level.till this is not sorted out there is no point shouting from the top of our voices india is only going downhill and worse is in store.
作为印度人,我们最需要的是诚实。这在全社会都是缺失的。我们的首相、我们的部长、我们的行政部门、我们的司法部门、我们的股票市场,都是明目张胆的例子。遗憾的是,我们完全没有问责制。如果不解决这个问题,印度只会走下坡路,更糟糕的事情还在后头。
Singh
The author of the article is absolutely correct India needs $ one trillion or more in exports if it wants to become a $ 5 trillion economy. Vietnam, Thailand, Malaysia, Indonesia are exporting more on a capita basis than India. The domestic market can support up to a certain level local production after which it becomes saturated. The excess has to be exported. Modi go nment and the Congress before have failed to grasp the fundamentals. Unless exports increase fast and cover imports India is in for a free fall no matter what ever one says.
这篇文章的作者是绝对正确的,如果印度想成为一个5万亿美元的经济体,它需要1万亿美元甚至更多的出口。越南、泰国、马来西亚和印度尼西亚的人均出口超过了印度。国内市场可以支持到一定程度的本地生产,然后达到饱和。多余的必须出口。莫迪政府和国大党之前都没能把握住基本面。除非出口快速增长并覆盖进口,否则不管人们怎么说,印度都将直线下降。
Abhishek Kumar
people are talking about fake agenda set by BJP govt. even they know that 5 T is easy task but making big. but all indians knows that event india will not reach 4T under current incompetent PM/FM and BJP govt
人们在谈论人民党政府设定的虚假目标。但所有印度人都知道,在现任无能的总理和人民党政府的领导下,印度不可能达到4万亿经济体。
Ramesh Shah
A FAIRYTALE OF THE WORLD TRAVELING THE PM.......HE WANTS EVERYTHING OTHER WORLD COUNTRIES ECONOMIES ARE CAPABLE.....NEVER EVER UNDERSTANDING INDIAN MENTALITY OF THE WAYS OF WORKING.......
这是总理的童话世界之旅……他希望世界其他国家的经济有能力……从来没有理解过印度人的工作方式。
Yeshwant Pande
And a best team of financial professionals and Finance Ministers.
由金融专业人士和财政部长组成的最佳团队。
Magesh Vel
With India losing the WTO case, it will have to remove export subsidy so exports will go down drastically. There is now no way to reach the target.
随着印度输掉WTO官司,它将不得不取消出口补贴,这样出口将大幅下降。现在没有办法达到这个目标。
Niteesh Kj
until we get one best successful leader our country dream remains as a dream
除非我们得到一个最成功的领导人,否则我们的国家梦仍只是一个梦想。
Anand Deshpande
Govt should put more energy in such issues than internal politics.
政府应该把更多精力放在这些问题上,而不是内部政治。
Subal
With only political motives, self branding and policies for only election winning, it is a distant dream.
只有政治动机、独树一帜和政策才能赢得选举,这是一个遥远的梦想。
Bhup T
Mr NarendrajiMy one request to u, don't go for RCEP
纳兰德隆先生,我有一个要求,不要加入区域全面经济伙伴关系。
Upnorth
No one recognizes that Indian economy is no competitive. India is unable to sign any Free trade agreement because due to its high cost of products it will be overrun by imports and lead to closure. The go nment''s attitude to foreign companies is to be suspicious. India and North Korea are the only countries with no Apple stores. India has burdensome requirement for investors huge tariffs to prevent exports to India, but India wants access to every country. Indian labor is lazy, the babus still run a license raj. India is the last place to invest. Better to invest in Vietnam or Indonesia for manufacturing before India.
没有人认识到印度经济没有竞争力。印度无法签署任何紫游贸易协定,因为其产品成本高,进口将超过进口。政府对外国公司的态度是怀疑的。印度和朝鲜是唯一没有苹果专卖店的国家。印度要求投资者缴纳高额关税来阻拦其对印度的出口,这是一种负担,但印度希望进入所有国家。印度工人很懒,官大人们还在搞许可证制度。印度是最不适合投资的地方。最好投资越南或印尼的制造业。
Anil
It's a joke. In Indian cities cars travel at max speed of 30 KMPH, that too if lucky. Kolkata amongst them is even pathetic. We r still in British era built city and roads
这是一个笑话。在印度的城市里,汽车以每小时30公里的最高速度行驶。这其中,加尔各答更为可悲。我们仍然使用着英国时代建造的城市和道路。
Malvin Pinder
Amazing proof of intellect level in India. Neither the author of the article nor the wise guys leaving comments are aware of the fact that India''s current exports are 300 billion and not 500 billion. The classic case of cut-paste.
这是印度智力水平的惊人证明。这篇文章的作者和那些留下评论的聪明人都没有意识到印度目前的出口额是3000亿而不是5000亿。这是剪切-粘贴的经典案例。
Shri Mahesh
FALTHU BAKWAS. BETTER USE OUR RESOURCES TO GROW MIGHTILY. AS FOR MONETARY POLICY, DO LIKE USA, EU AND CHINA. CHEERS
要好好利用我们的资源实现更大的增长。至于货币政策,要像美国、欧盟和中国那样。干杯。
Mickky
To reach 5 trillion, we have to cross so many social barriers, then law and order, discipline, work culture,traditional methods,mentality, total reform of bureaucracy, dynasty and list goes on.....
为了达到5万亿,我们必须跨越这么多的社会障碍,法律和秩序,纪律,工作文化,传统的方法,心态,全面改革官僚机构等等……
Realdeshbhakt
British wrote contract law for indians and our esteemed greedy lethargic judges lawyers babus made a mess of that.Indian courts are not known all over world for their honesty.I don''t think we have any courageous person to get rid of these worthless parasites from india.
英国人为印度人写了合同法,而我们尊敬的贪婪、冷漠的法官、律师老爷们把事情搞得一团糟。印度法庭不是以诚实闻名于世。我认为我们没有勇敢之士把这些无用的寄生虫从印度赶走。
Realdeshbhakt
Indian or foreign corporations treat people like cattle.German companies working in india like audi-mercedes don''t even give weekly off to employees and make people work 12 hrs everyday,throughout year.Unless,people are treated better,why would anyone work in factory jobs?Europeans and americans preach a lot about work life balance and their own citizens never work more than required.These same companies adopt sl vemaster attitude in india.
印度或外国公司对待人就像对待牛一样。在印度设立的德国公司,比如奥迪-奔驰,甚至不给员工周假,让他们全年每天工作12小时。除非人们得到更好的待遇,否则他们要在工厂工作?欧洲人和美国人经常宣扬工作与生活的平衡,而他们自己的公民从来不会加班。这些公司在印度简直就是努力主。
Realdeshbhakt
Good article but misses one very important point-Export of what? Low cost goods require huge capacities and very low cost of labor-land-electricity-taxes.Engineering goods need technology and talented manpower.Indian engineering colleges like IIT-NIT-govt colleges-university departments produce graduates whose main aim is to settle in USA.Why are we running these institutions?No engineer wants to work in factory due to stringent work conditions.Who will train indian workers?These are most untrainable people on earth.
好文章,但是漏掉了一个很重要的点—出口什么?低成本商品需要巨大的生产能力和极低的劳动力、土地和电力成本。工程产品需要技术和人才。印度国立理工学院这样的印度工程学院培养的毕业生主要目的是在美国定居。由于工作条件苛刻,没有工程师愿意在工厂工作。谁来培训印度工人?他们是地球上最难训练的人。
Roy
This is so true. While politicians have destroyed India, the mindset of Indian common public as well as the general societal outlook itself is not conducive for competitive global success. We are at our best when preaching about rights but next to zero when performing duties and fulfilling professional commitments. I don''t see much improvement even in the future, we will remain an also-ran country, nothing more, nothing less.
这是千真万确的。虽然政客们已经摧毁了印度,但印度普通民众的心态以及普遍的社会观念本身在全球竞争中也是不利的。当我们宣扬权利时,我们拼尽全力;而当我们履行职责和职业承诺时,我们没有任何作为。即使在未来,我也看不到有什么进步,我们仍将是一个失败者。
Ashok Agrawal
Sensible non partisan write up. It would be better if concrete corrective measures had been suggested,like starting a network of Cargo airports,needful rupee depreciation, boosting domestic consumption demand and savings etc.
理智的无党派人士写的文章。如果能提出具体的纠正措施,如建立货运机场网络、必要的卢比贬值、促进国内消费需求和储蓄等,那就更好了。
Gautam Mahajan
excellent article. hope the govt listens.
优秀的文章。希望政府能倾听你的声音。
Johnson K
If dreams can fly we should be soaring. But alas we are only good at talking. And for some even able to fool people around. First get your economy out of the morass, then you have the right to talk about 5 trillion economy.
如果梦想可以飞翔,我们就应该展翅高飞。但可惜的是,我们只会夸夸其谈。有些人甚至可以愚弄周围的人。首先让经济走出泥潭,然后再来谈论5万亿经济。
Aditya Sinha
Lol. Without Land, Labour, banking reforms it should not even be dreamed of. And any political parties in India is not interested in reforms as they can easily win elections just on religion and caste politics.
如果没有土地、劳动力和银行改革,想都不要想。印度的任何政党都对改革不感兴趣,因为他们仅凭宗教和种姓政治就能轻易赢得选举。