What are the differences between Chinese cities and Indian cities?
中国城市和印度城市有什么不同?
Quora评论翻译:
Anonymous
Cleanliness:
Roaddust: None in China; everywhere in India
Littering: Much lesser in China; much more in India
Landsca: Everywhere in China; rarely to be found in India
Infrastructure:
City roads: Well developed in China; poor in India
Subway systems: Well established in China; barring NCR, still not fully developed in most cities
Safety: China - much more safer; India: not so much (safer in Maharashtra or South)
Electricity: Uninterrupted, nonfluctuating supply in China; In India - barring Mumbai, every other city has erratic power supply
Water supply: Well developed in China provided by Govt; Indian cities depend on private options like bore-wells or tankers
Visible poverty: None in China (partly due to poverty alleviation & auth rian methods); Can be seen everywhere in Indian cities
All in all, Chinese cities are almost on par with Western cities; whereas Indian cities are somewhere between 3rd & 2nd world countries' cities..
清洁方面:
道路扬尘:中国城市不会扬尘;印度城市可是尘土飞扬
乱丢垃圾:中国城市很少乱丢垃圾的现象;印度城市随处可见
园林绿化:中国城市绿化一流;印度城市做得不够
基础设施:
城市道路:中国城市发达:印度城市落后
地铁系统:中国城市的地铁已经成型:印度除了首都辖区,大多数城市还没有通地铁
安全:中国城市更安全;印度城市不太安全(马哈拉施特拉邦或南方更安全)
电力:中国城市电力供应稳定,24小时不间断;在印度,除了孟买,其他城市的电力供应都不稳定
供水:中国城市的供水由政府提供,非常完善;印度城市依赖于个人,比如钻井或水箱
贫困:中国城市看不到贫穷现象;印度城市的贫穷让人看了触目惊心
总而言之,中国城市几乎与西方城市并驾齐驱,而印度的城市介于第三和第二世界国家的城市之间。
V S Raghavan, studied Supply Chain Management
As an indian , who keeps travelling to china, twice in a year, my observations are
Chinese citizens are highly disciplined in public life. They dont litter the street
Traffic is orderly, in most cities,. As i see, cities like SUZHOU, HANZHOU, NANJING, GUANGZHOU, AND EVEN SHANGHAI AND BEIJING—CITY TRAFFIC IS EASY GOING.
go nment takes lots of pain to educate the public , how to use railways, and other public places. You will find appropriate videos, everywhere. Generally people follow rules( i am not talking about exceptions)
Connectivity—excellent everywhere. Small tier 3 cities too have good public transportation like metro, town buses and tas are cheap
People are friendly—they try to help
Safety—it is visible
life is very cheap. Essentials are available at affordable prices.
I understand, their judicial system is quick and tough. So public crimes are less
Politician at lower levels are not corrupt and efficiency is ensured.
Government takes care of its citizens.
Basically, go nment is trying its best to address all grievances and people have belief on the go nment. I find thats the difference.
India needs to discipline its population with respect to civic sense, traffic, law&order, and thereafter , we may reach their level
作为一个经常到中国旅行的印度人,一年两次,以下是我观察到的:
中国公民的行为自律,不在街上乱丢垃圾
在大多数中国城市,交通有序。在我看来,苏州、杭州、南京、广州,甚至上海和北京这样的城市,交通都很方便。
政府对民众进行了大力宣传,比如坐火车,如果爱护公共设施。到处都有指导视频。通常人们会遵守规则。
交通方便。小的三线城市建起了发达的公共交通,像地铁,城市公交车和出租车都很便宜。
人们很友好——乐于助人
安全
生活成本低,生活用品价格实惠。
中国的司法系统严厉,犯罪的人少
官*廉洁,效率得到保证。
政府对民众体贴入微
基本上,政府努力关注人们的疾苦,人们对政府有信心。我发现这就是中印区别。

Martin Andrews, Regional East Asia
There are some huge differences between these two countries, for one there are many Chinese cities that are actually developed by international standards whereas India has none.
The most developed Indian cities like Mumbai might be comparable to your average tier 2 city in China now in terms of GDP but the infrastructure is generally worse.
There are certain areas in India with advanced infrastructure but those are far few inbetween and you definitely won't find anything like this:
I think the issue in general is how underestimated China's development actually is which is why questions like this keep coming up.
这两个国家之间存在巨大的差异,首先,按照国际标准来看,中国实际上有很多发达城市,而印度一个发达城市都没有。
印度最发达的城市,比如孟买,现在的GDP可能和中国的二线城市差不多,基础设施还更差。
印度有一些地区修建了先进的基础设施,但这种地区凤毛麟角,几乎找不到: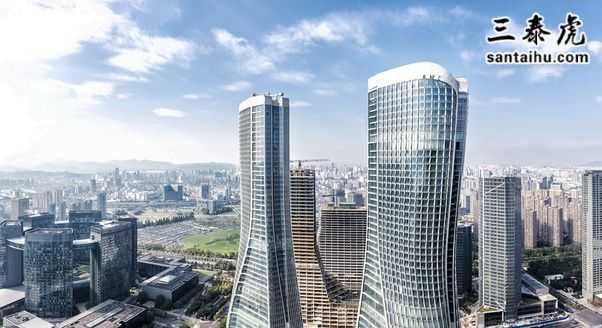 我认为,总的来说,中国的发展实际上被低估了很多,这就是总有人提出这种问题的原因。
Yamin Raj, My mission in life is not merely to survive, but to thrive.
The multi secular Chinese and Indian urban development that has intensified since the 1980s fascinates the observers, mainly because it has produced super-large cities, such as Shanghai, Delhi, and Beig, each with around 20 million inhabitants. These cities are and remain on the list of the 10 largest urban agglomerations in the world.
自上世纪80年代以来,很多中国城市和印度城市得到了发展,这引起观察人士的注意,两国都建设了超大城市,如上海、德里和北京,这些城市基本上都住着2000万居民。
Compare Chinese cities and Indian cities
中国城市和印度城市对比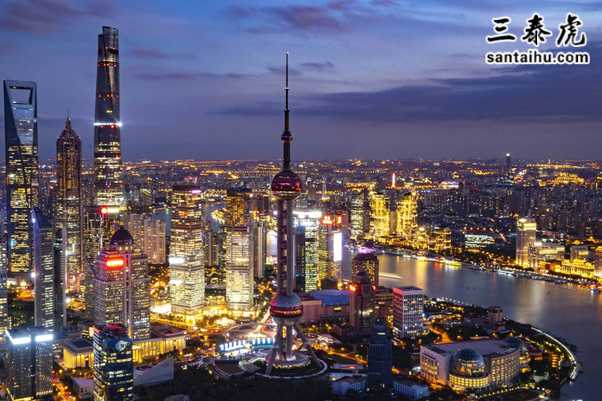 Shanghai versus Mumbai
The main problem with Shanghai is that it is often referred to as 'the financial center of China'. If so, it is seriously behind Mumbai and has 20 years. Precisely in the last decade, 2000-2010, the Sensex of Mumbai has climbed 545.2 points compared to the 151.3 of the Shanghai Composite. Simply put, for every dollar you earned in Shanghai, you earned 3.6 in Mumbai. A more complete report on the two markets can be found here. Mumbai is ahead of Shanghai in its financial maturity, profitability, and ability to deliver dividends to shareholders. J.P. Morgan thinks so too.
Fortunately for Shanghai, the excess of being a financial center is in fact engulfed by more practical considerations. It is the second-largest port in terms of TEUs shipped in the world, behind Singapore, while Mumbai is in 24th place - which is not so poor. Mumbai is also being significantly upgraded, so expect that you will see the top 10 seaports with the largest volume in the next 10 years.
It is also true that the service markets differ. Shanghai is an important port from which the west coast of the United States is reached, and markets elsewhere in Southeast Asia and Australia. For Mumbai, the markets of the Middle East and East Africa dominate, and Europe will advance as the world economy straightens out and the United States and the European Union generate some growth. But for the time being, they are non-competitive and have to deal with various emerging markets. In terms of growth, Shanghai can only try to compete with Singapore. Mumbai is where growth and development will be.
上海VS孟买
上海经常被称为"中国的金融中心"。如果是这样的话,那它就严重落后于孟买,差不多落后20年。在2000-2010年这10年里,孟买Sensex指数上涨了545.2点,而上证综合指数上涨了151.3点。简单地说,你在上海每赚1美元,在孟买就能赚3.6美元。孟买在财务成熟度、盈利能力以及向股东派发股息的能力方面领先于上海。摩根大通也是这么认为的。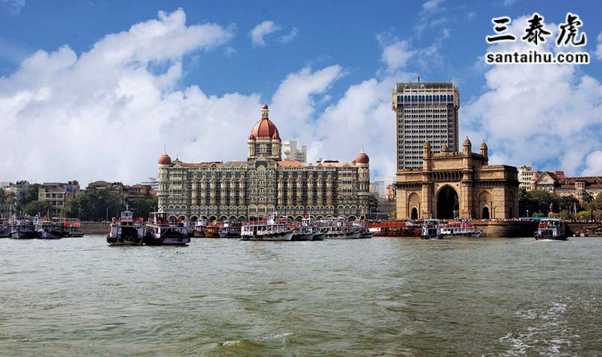 按照标准箱来算,上海是全球第二大港口,仅次于新加坡,而孟买排在第24位,也不差。孟买也在大幅升级,所以在未来10年里,你会看到孟买成为第10大海港。
二者的服务市场也不同。上海是连接美国西海岸的重要港口,也是东南亚和澳大利亚其他地区的市场。对孟买来说,中东和东非市场占主导地位,随着世界经济的好转及美国和欧盟的经济增长,欧洲市场也将得到发展。但就目前而言,它们缺乏竞争力,必须应对各种新兴市场。在增长方面,上海可与新加坡竞争。孟买将保持持续增长和发展。
Beig versus Delhi
Both capitals, both of which have recently organized major sporting events - we have compared the Beig Olympics with the Delhi Commonwealth Games here. Surprisingly, New Delhi is the most beautiful of the two cities. Built by Edward Lutyens to show off the imperial grandeur of the empire, he really went to the city.
It would be possible to contrast Old Delhi, that medieval maze of alleys and rickshaws and bustle with the old hutongs of Beig, but the Beig city council crushed most of them. In fact, that should happen to most of Old Delhi. But for both, it is the seat of the go nment, although the nearby city of Gurgaon will be more on the map as investors come in. It already has the third-highest GDP in the country. Although you will be familiar with Tian, Gurgaon is the Indian equivalent.
北京VS德里
两个国家的首都都举办过大型体育赛事,我们将北京奥运会与德里英联邦运动会进行了比较。令人惊讶的是,在这两个城市中,新德里更美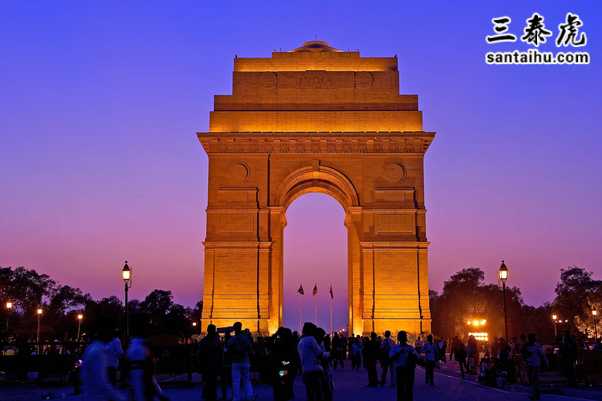 你可以将古老的德里、中世纪迷宫般的小巷、人力车和熙熙攘攘的景象,与北京古老的胡同进行对比。事实上,旧德里的大部分地区也是如此。这两个城市都是政府所在地。尽管随着投资者的到来,附近的古尔冈(新德里的卫星城)将会更加出名,其GDP已位居全国第三。可以拿天津和古尔冈相比。
Shenzhen vs Chennai
Shenzhen embodies new China, built from scratch and now a city of 8 million, and the fourth largest port of TEU worldwide. Supported by Hong Kong and Taiwanese investors, it has grown from just where their local manufacturing industry moved, to a port company with global supplies. However, Chennai is catching up. With a comparable, slightly larger population of 8.5 million inhabitants, it is located on the southeast coast of India and has slightly different demography (it is actually just across the ocean from Thailand). The ability to also serve the United States and Southeast Asia will eventually make it a competitor of Shenzhen. It is currently the 91st largest port in the world, home to billions of dollars in investments by BMW, Nokia, IBM, and HP, and attracts a similar investment portfolio to Shenzhen. Appromately 60 percent of India's car exports go through Chennai, making it much more focused on the car and IT than the remaining low-tech industries that Shenzhen is currently trying to dispose of.
Comparisons can, of course, continue, and these above are only meant as snapshots rather than complete demographic surveys (but send us an email if you need such information). I have also taken more rural photos than city photos to point out that India is not always about busy cities and hordes of people. Like China, it remains largely a rural society, although these changes as education improve and, as with China, more people migrate to the cities. Finally, you will find a breakdown of Indian imports from China and Chinese imports from India. As bilateral trade and competition grow, comparisons will continue.
深圳VS金奈
深圳是新中国的象征,从一砖一瓦建起,如今已是一座拥有800万人口的城市,也是全球第四大港口城市。在和投资者的支持下,深圳已从当地制造业所在地成长发展为拥有全球港口。然而,金奈正在迎头赶上。它位于印度东岸,人口数量与泰国相当,略多于泰国,为850万。同时,其为美国和东南亚提供服务的能力最终将使其成为深圳的竞争对手。金奈目前是世界第91大港口,吸引了宝马、诺基亚、IBM和惠普数十亿美元的投资。印度约60%的汽车出口是通过金奈,这使得金奈更关注汽车和IT行业,而不是深圳的低技术产业。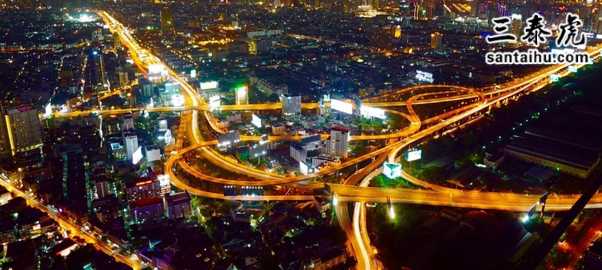 当然,还有其它方面可以比较。我还拍了很多农村照片,我想指出的是,印度并不是只有人口拥挤的城市。与中国一样,印度在很大程度上仍是一个农村社会,尽管随着教育的改善,以及越来越多的人向城市迁移,这些变化也在发生。随着双边贸易和竞争的增长,比较将会继续。
Cities in India have the worst air quality, Chinese cities are becoming cleaner
Twenty-two of the 30 most polluted cities in the world is in India, with Gurugram at the top of the list. Surprisingly, Chinese cities have significantly reduced emissions, a new report said Tuesday.
The air quality in Ghaziabad, Faridabad, and Noida in India turned out to be extremely dangerous, in 2nd, 4th, and 6th place respectively. Bhiwadi is in fifth place. Pakistani Faisalabad was the only non-Indian city in the top five.
Poor air quality has also affected relatively smaller Indian cities. Patna, Lucknow, Jodhpur, Muzaffarpur, Varanasi, Moradabad, Gaya, and d are all among the 20 most polluted cities in the world.
"Pollution in India is primarily due to industries, the burning of crop residues and people who burn biomass and waste to keep them warm," Yann Boquillod, director of air quality monitoring at IQAir, told CGTN.
Varanasi, a constituency of the home country of Prime Minister Narendra Modi, is in 14th place and is concerned about the political will to combat increasing pollution.
"Local and national go nments can help address the effects of air pollution by ensuring adequate monitoring and reporting infrastructure," said Yeb Sano, executive director of Greenpeace Southeast Asia.
The report from AirVisual and Greenpeace showed that a large number of South Asian cities are under poor air quality. Researchers measured the concentration of PM2.5, extremely fine particles, in 3,000 cities, 64 percent of which exceeded the safe air limit set by the World Health Organization.
Nearly 99 percent of cities in South Asia, 95 percent in Southeast Asia and 89 percent in East Asia contested the limit. Jakarta and Hanoi were rated as the two most polluted cities in Southeast Asia.
印度城市的空气质量最差,中国城市变得更干净了
全球30个污染最严重的城市中有22个在印度,其中古尔冈名列榜首。令人惊讶的是,一份新报告称,中国城市的碳排放已经显著下降。
印度的加兹阿巴德、法里达巴德和诺伊达的空气质量非常差,分别排在第二、第四和第六。比瓦迪排名第五。巴基斯坦的费萨尔巴德是前五名中唯一的非印度城市。
糟糕的空气质量也影响了其他印度城市。巴特那、勒克瑙、焦特布尔、穆扎法布尔、瓦拉纳西、莫拉达巴德、盖亚和金德都位列全球污染最严重的20个城市。
IQAir的空气质量监测主任Yann Boquillod告诉CGTN:"印度的污染主要是由工业、燃烧农作物残渣、燃烧生物质和废物来保暖造成的。"
瓦拉纳西是印度总理莫迪的一个选区,排在第14位。
绿色和平东南亚执行主任Yeb Sano称"地方和中央政府可以通过确保足够的监测和报告基础设施来帮助解决空气污染的影响。"
这份来自AirVisual和绿色和平组织的报告显示,许多南亚城市的空气质量很差。研究人员测量了3000个城市的PM2.5浓度,其中64%超过了世界卫生组织设定的上限。
南亚近99%的城市、东南亚95%的城市和东亚89%的城市对这一限制提出了质疑。雅加达和河内被评为东南亚污染最严重的两个城市。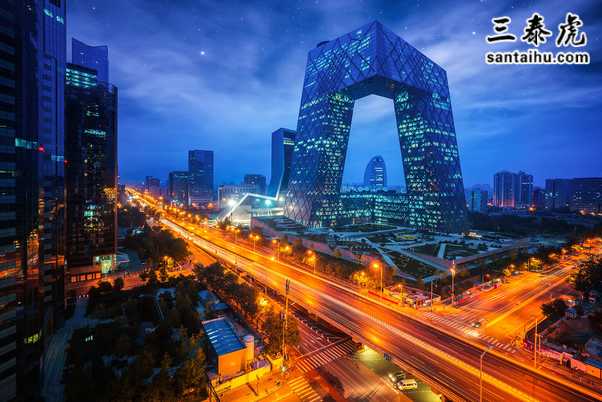 China makes good progress
Meanwhile, China's efforts to control pollution levels have led to a drastic reduction in emissions. Replacing coal with cleaner fuel has led to a sharp 12 percent drop in pollution in Chinese cities.
A large part of the country switched from coal-based heating systems to gas-fired systems during the winter months.
As a result, Hotan is the only Chinese city that has found a 9th place in the top 10 of the most polluted cities. The only Chinese cities in the top 30 are Kashgar on 19, ngtai on 27, Shijiazhuang on 28 and Aksu on 30.
Beig witnessed a significant fall in pollution with its rank to 122.
Frequent sandstorms also raise pollution levels in many Chinese cities. "For cities affected by dust from sandstorms, there is not much to do except planting trees in the desert," said Yann Boquillod.
According to the report, the average air quality in the US and Canada is good. However, forest fires have a dramatic impact on the air in August and November, with 5 of the 10 most polluted cities in the world found in North America in August.
In the meantime, large parts of Africa and South America still have an insufficient infrastructure for monitoring air quality.
中国努力控制污染,排放量大幅减少。用清洁燃料取代煤炭使中国城市的污染下降了12%。

和田是唯一一个在十大污染最严重城市中排名第九的中国城市。进入前30名的中国城市只有喀什(19名)、邢台(27名)、石家庄(28名)和阿克苏(30名)。
北京的污染指数大幅下降,降至122。

频繁的沙尘暴也加重了中国许多城市的污染水平。对于受沙尘暴影响的城市来说,除了在沙漠里种树外,没有什么可做的。
根据这份报告,美国和加拿大的平均空气质量很好。然而,森林火灾对8月和11月的空气产生了巨大的影响。在8月份,全球10个污染最严重的城市中,有5个位于北美。
形成对比的是,非洲和南美洲的大部分地区仍然缺乏监测空气质量的基础设施。
Ling Chen Hui Hun, works at Huns
Pretty much the same. They are both pretty crowded and over congested. Then there is the smog and the pollution due to all of the industrial output. I hear its the same in Germany. I remember seeing a video of what an Industrial town looks like in Germany. So Id imagine its common wherever too much manufacturing is taking place.
Lots of highways. Lots of high rises. Air is a bit questionable.
差不多一样。两国的城市都非常拥挤,还饱受雾霾和工业生产带来的污染。我听说在德国也是这样。我记得看过一段关于德国工业城镇的视频。所以我想,在生产过剩的地方,这是很常见的。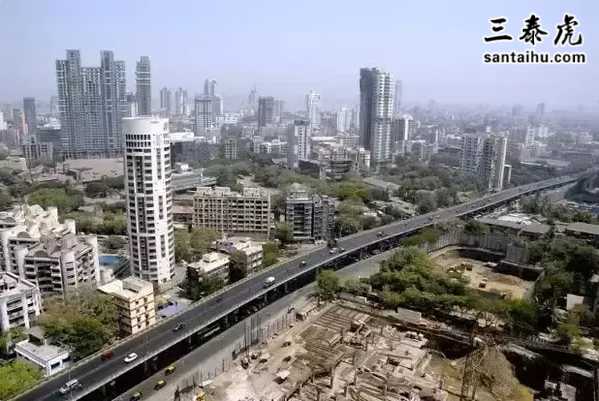 两国的城市都修建了很多高速公路,高楼大厦鳞次栉比,空气质量不太好。
Raja Dhanapal, store person at DHL Supply Chain (2016-present)
Hi,
good question, I am from India, as per my experience with in the India the major cities like New Delhi, Mumbai, Kalkota and Chennai are different. So all the cities having its own style, So I can't compare India and china. What my understanding Few major factors are playing major role in citys.
1,Climate
2,Where the city located( Near Sea, Hill, Inland, etc.
3,Industry and employment
These are factors play major role in cities.
你好,
问得好,我来自印度,根据我在印度的经验,像新德里、孟买、加尔各答和钦奈等大城市是与众不同的。所有的城市都有自己的风格,无法比较中印城市。我所了解的几个主要因素对城市影响重大。
1、气候
2、地理位置(近海、近山、内陆等)
3、行业和就业
这些因素在城市中起着重要的作用。
Arshad Javed
Answered Jul 20, 2015
chinese cities are much clean than Indian cities.
中国城市比印度城市干净多了。
Tanling Zhang
No big difference, since they are basically same populated.
没有大的区别,人口都很多。
Krishna Sengupta, former Senior Scientist at Hoffmann-La Roche (1998-2013)
I stayed in Shanghai for 4 months for my work, it is more Glitzy than New York. At present One Lakh Expatriate Indians are staying in Shanghai . I can not talk about other Chinese Cities. No where in the world you can find so much difference in every aspect between Haves and Haves not like India. Just next to One Billion Dollar Ambani Home you will find Jhopr Patti in Mumbai. Here are some Photos of Major Cities in India. South is comparatively better, even Bangalore is getting crushed due to over expansion, not enough water, traffic condition is just terrible, Here are some Photos - , which I found in Google search "Dirty Places"- in Mumbai or Delhi or Kolkata
Delhi -
Mumbai - Image of Golibar slum from Mukesh Ambanis Antilla
Mumbai -
Calcutta -
我在上海工作了4个月,那里比纽约更繁华。目前有10万印度侨民住在上海。其他中国城市我就不了解了。世界上没有哪个地方像印度那样,在每个方面都能发现富人和穷人形成鲜明对比的。就在安巴尼十亿美元的豪宅旁边,你会看到孟买的贫民窟。这里有一些印度主要城市的照片。南方相对好一些,甚至班加罗尔也因为过度阔张而被压垮,没有足够的供水,交通状况也很糟糕,这里有一些照片:
德里-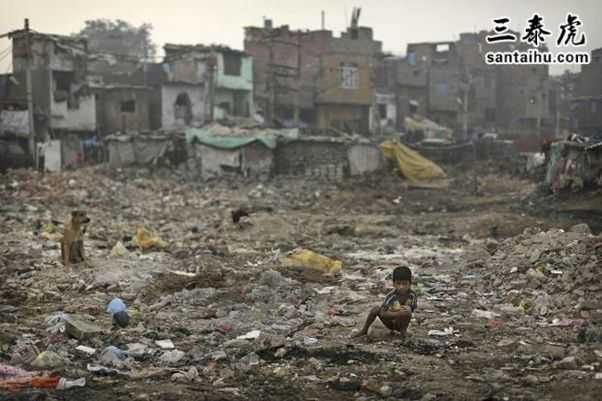 孟买——从穆克什·安巴尼豪宅"安蒂亚"俯瞰Golibar贫民窟
孟买-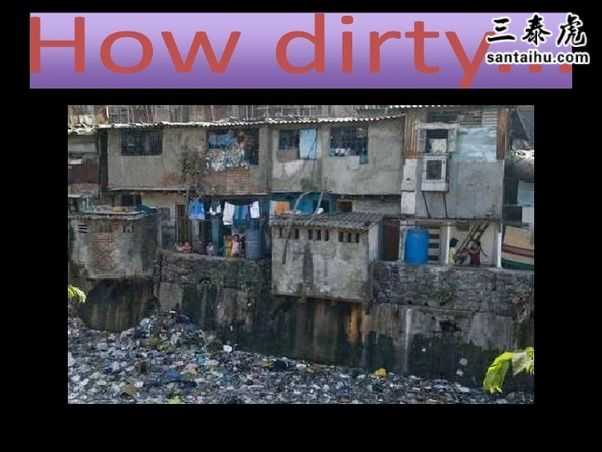 加尔各答
Anonymous
One is full of dark Indian people.
One is full of yellow skined Chinese people.
区别在于,一个住满了深肤色的印度人,一个住满了黄皮肤的中国人
外文:https://www.quora.com/What-are-the-differences-between-Chinese-cities-and-Indian-cities