What do you dislike the most about Indian society?
你最不喜欢印度社会的什么?
以下是Quora读者的评论:
Fauzan Fahad, studies at Patliputra University Patna (2023)
I was standing at a small kirana shop on the Delhi University campus when a young man in his 20s stopped by for cigarettes. The shopkeeper advised him to give up smoking. Good advice, no doubt. If only he had stopped there. But of course, he had to ruin it by telling the guy that if he had been getting married his potential wife would have made him quit, but alas, women nowadays are smokers themselves.
A few days later in the same vicinity, a college student came to a paan shop looking for rolling paper. A Delhi uncle couldn't wrap his mind around the fact that being a girl, she was doing "such things." The girl walked away but the rest of us were subjected to a tirade on society's dismal condition.
我当时正站在德里大学校园里的一家小商店里,一位20多岁的年轻人过来买香烟。店主劝他戒烟。毫无疑问,这绝对是个好建议。他要是说到这里就好了。可他非得跟那个家伙说等他结婚了,他未来的妻子肯定会让他戒烟的,但现如今女性也开始抽烟了。
几天后,在同一地区,一个大学生来店里买卷烟纸。一位德里大叔无法接受这样一个事实:作为一个女孩,她居然做"这样的事"。那个女孩走了,但我们这些还在店里的人却不得不忍受对社会悲惨状况的长篇大论。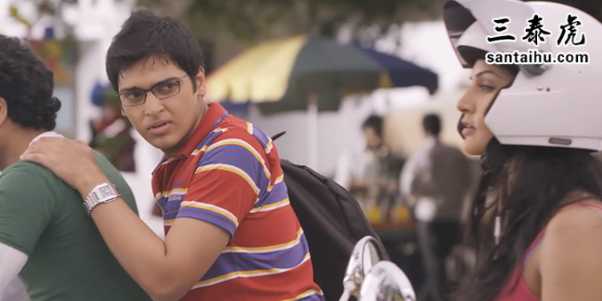 Being stared at
This is something any Indian woman will tell you without a second thought. Stepping out on the streets is like being on display at a zoo — there is just no stopping the stares, the lecherous looks. One thing you have to give them is that they don't discriminate — whether you're in a burqa or shorts, Indian or foreigner, you will receive the same unnerving stare.
被人盯着看
这是任何一个印度女人都会脱口而出的事。走在大街上就像在动物园里展示一样—你无法拦阻他们的目光,淫荡的眼神。他们不会区别对待—不管你穿的是罩袍还是短裤,是印度人还是外国人,你都会收到一样令人不安的目光。
Stereotypes set in stone
"Immoral" and "promiscuous" are just two of the words women who are modern, drink, smoke, party, and hang out with boys are used to hearing themselves described as. There is this constant message that the gatekeepers of society's morals send out — good girls are traditional, docile, and domestic and to be anything else is shameful.
The way indian men stare when they see a female buying cigarettes. Leave off guy, I can do what I please.
Blame game
There is a general understanding in Indian society that if a woman gets raped, assaulted, or harassed, it is because she in some way asked for it It could be her behaviour, her attitude, her actions, or her clothes that made her "deserve" it. In all the different cases of brutality, the common thread is that the woman somehow invited the trouble that befell her. But how exactly is it that even infants bring these horrific situations upon themselves?
刻板印象
"不道德"和"滥交"是描述饮酒、吸烟、参加派对、和男孩子一起出去玩的现代女性的两个词,她们常常听到别人这样描述自己。社会道德的守门人不断发出这样的讯息—好女孩是传统、温顺、持家的,做其他任何事都是可耻的。
印度男人看到女人买香烟时的眼神。拜托你们这些家伙,我可以做我想做的事。
推卸责任
在印度社会,人们普遍认为,如果一个女人被强奸、殴打或骚扰,在某种程度上她是自找的,也许是她自身的举止、态度、动作或衣服让她"罪有应得"。在所有不同的暴行案例中,共同的一点是女人招来了降临到自己身上的麻烦。但是,究竟是什么原因导致了婴幼儿身上也发生了这些可怕的情况呢?
Rutuja Kanade, worked at Paytm Mall
Lets start with a true story. Story is about my friend.
So my friend was in relationship with a girl for almost 2 years. They were classmates for 2 years and afterwards they got into relationship.
He was in 2nd Year of MBA (IIM) ,when he went to her home with marriage proposal. We all thought what a lucky guy . Personally, I thought what a love story, two college friends, then lovers , plus same religion ,same caste.. this is what we call Destiny.
But..
yes these three words crush your dreams.
Her uncle rejected the proposal.
Why ?
Because subcaste were not same. And let me tell you, nor her dad and not even her uncle knew what IIM means? They clearly said 'you are studying, you dont even have a job yet ' . He literally had to convince them that he will definately get a job as he is a IIM student.
This friend of mine has seen so much in his life .. from economical problem to relatives fighting over a piece of land. We all consider him as a self made man because he has faced so much in life.But what her uncle said is 'you don't even have a big home . Your home can't even occupy five guests' . Obviously all these were the reasons to reject . But the main reason was subcaste(as told by him).
让我们从一个真实的故事开始说起。故事主角是我朋友。
我的朋友和一个女孩交往了近两年。他们同班两年后开始交往。
他在印度管理学院二年级时,去她家求婚了。我们都觉得他很幸运。就我个人而言,我认为这是一个非常美妙的爱情故事:两个大学同学成了恋人,再加上相同的宗教信仰,相同的社会等级……这就是我们所说的命运。
但是. .
是的,这三个字粉碎了你的梦想。
她的叔叔拒绝了他的提亲。
为什么?
因为他们的细分种姓不一样。女孩的爸爸,甚至叔叔都不知道印度管理学院是什么意思?他们说:"你还是学生,没有工作。"他不得不说服他们,他肯定能找到工作,因为他是印度管理学院的学生。
我的这位朋友一生经历了这么多。在经济方面,还跟亲戚争过一块地。我们都认为他是一个自力更生的人,因为他在生活中经历过太多事。但她叔叔说的是'你连个大房子都没有。你家连五个客人都住不了。显然,所有这些都是拒绝的理由。但最主要的原因是细分种姓不同。
译文来源:三泰虎 http://www.santaihu.com/48698.html 译者:Joyceliu
Present scenario -
He has a job. (Obviously with good salary). Build a 4bhk bungalow at his home town.His younger brother got married.
That girl is not getting married to anybody. Her younger sister got married last Year.
My friend also declared that he will not marry. But because of his parents health problem, he ultimately said yes to marry a girl which they will choose.
So here the four lives, which eventually going to be ruined.
My friend and the girl are not ready to move on.And parents are not ready to listen.
现在的情况
他有一份工作。(显然薪水不错)。在家乡建了别墅楼。他的弟弟结婚了。
那个女孩谁也不嫁。她妹妹去年结婚了。
我的朋友也宣布他不结婚。但因为父母的健康问题,最终还是同意娶一个父母挑选的女孩。
四个人的生活,最后都将被毁。
我朋友和那个女孩还没有准备好放下过往。但家长们却不愿意倾听。
Arundhati V. Bhide, Research Assistant
Indians give too much thought to what people and society will think of them. We constantly worry what our elders will think and only spend our lives doing blatantly stupid formalities to please everyone.
We fall like dogs at the feet of people who are older…women care too much about what their mother-in-law thinks about them…and sons are under too much pressure to earn more than their wives.
Why should we? Should we touch somebody's feet only because they were born before us? This does not guarantee mental or spiritual maturity.
Why can't Indian men digest that their girlfriend has a better paying job?
Sexist attitudes even in the richest, most educated of families and the undying need for approval from society has engulfed the Indian mindset.
There is NOTHING WRONG with being wiser than somebody older who probably did very wrong things in their lifetime.
There is NOTHING WRONG with walking out of a marriage. Happiness is important and life is short.
There is NOTHING WRONG when a successful woman chooses to be with someone who is still finding his way up the corporate ladder.
One more horrible thing about Indian society is that LOVE is awkward. It's unnatural. It's strange to tell family elders that you have feelings for someone. Come on! That's humanly stuff and you aren't human! Right?
Many families have changed. Many men and women have changed. I'm only speaking for the majority.
To top all this, most Bollywood films are intense love stories and the same family elders watch them with awe with their children.
While Indians have so many gems in their culture and personality. This one block, if cleared will help change the overall aura of the country and ENCOURAGE CREATIVITY.
印度人太在意别人和社会对他们的看法了。我们总是担心长辈们会怎么想,一辈子只会为了取悦别人而装模作样。
我们像狗一样拜倒在长辈的脚下……女人太在乎婆婆对她们的看法……儿子们承受着比妻子更大的赚钱的压力。
我们为什么要如此呢?就因为别人比我们早出生,我们就得因此触摸他们的脚吗?早出生并不保证心理或精神上的成熟。
为什么印度男人不能接受他们的女朋友有一份薪水更高的工作?
即使是在最富有、受教育程度最高的家庭中,性别歧视以及永远需要得到社会认可的需求,已经吞没了印度人的心态。
比年纪大的人更聪明睿智,这并没有什么错,因为长者一生中也许做过很多错事。
走出婚姻的围城并没有什么错。幸福是最重要的,生命是短暂的。
印度社会更可怕的是,爱情是尴尬的。告诉家中长辈你对某人有感觉,非常奇怪。
印度人的文化和个性中有很多瑰宝。如果这个问题得以解决,将有助于改变这个国家的整体氛围,并鼓励创新。
Aritri Das, B.tech Computer Science and Engineering, National Institute of Technology, Agartala (2020)
I will describe the situations with example and then you find yourself, isn't it annoying!
Indians are more concerned about the family matters of others. They can never find any problem at their own home.
我会举例来描述这些情况,然后你会发现自己的影子,很讨厌,对吧?
印度人更关心别人的家庭问题。他们在自己家里永远不会发现任何问题。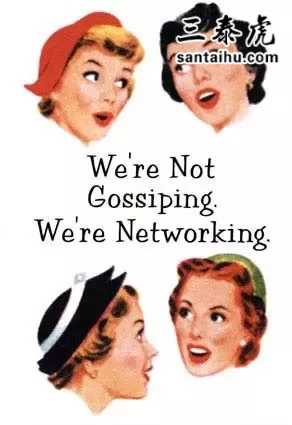 Example:
Aunty 1: Do you know one boy came to drop Sharma Ji's daughter.
Auntry 2: Really! The boy must be her boyfriend. Does Sharma Ji know about it?
Aunty 1: I don't think so, it's our responsibility to tell him.
Like seriously, why the hell should they interfere? Who said it's their responsibility?
Hypocrisy: They have two faces. One in front of you where no one can be better than them and the other where they will be back stabbing you.
Infront of you
Person: You are such a nice person and speak the truth on the face. You don't hesitate before speaking. It's a good thing. You should be clean from your heart.
At your back:
Same Person: This girl is so Mufat (outspoken) (who never thinks before saying anything)-can't recall the exact english word. Who will marry her! She is having an ill character.
例子:
阿姨1:你知道有个男孩来接沙玛·吉的女儿吗?
阿姨2:真的!那个男孩一定是她的男朋友。夏尔马知道吗?
阿姨1:我不这么认为,我们有责任告诉他。
说真的,她们为什么要干涉?谁说这是他们的责任?
虚伪:她们有两张脸孔。在你面前是一副嘴脸,是天底下最好的阿姨,在背后又是另一副嘴脸,会暗地里中伤你。
在你面前:
某人:你是一个很好的人,总是实话实说。说话之前不会犹豫。这是好事。你肯定心地很纯洁。
在你背后:
同一个人:这个女孩太直言不讳了,(说话前从不思考)—记不起确切的英语单词了。谁会娶她啊!她性格太不讨喜了。
Shabarinath Nair, Indian || Student Architect || Linguist || History Buff
Nosey Indian Relatives
I experienced this situation for the first time in my life when my 10th results came out.
All of a sudden every single person on earth was suddenly interested in my life. My parents even got calls from relatives whom I've never ever seen in my life. All they wanted to know was, "How did your son do in the exams? Did he get A1 in all the subjects??". To be very honest, all of them seemed disappointed when my parents said Yes. My parents had never enquired what happened to their own kids when their results came out, yet they felt it was very necessary to be over concerned about me. And the same thing happened again in the next few years. I mean if they were actually concerned, they would've at least called me before the exams wishing me luck and giving me their blessings.
So what was the actual purpose of the enquiry? To know whether their kid did better than me? To have a feeling of evil self-satisfaction?
And I'm pretty sure this would follow in the coming years, whether I graduated with flying colours? Whether I got a job? How much is the salary package? Did I get married? Did I have kids?…Et cetera
It's high time these type of relatives learn what the concept of privacy means
好管闲事的印度亲戚
当我的10年级的考试成绩公布的时候,我人生中第一次经历了这种情况。
突然间,地球上的每一个人都对我的生活产生了兴趣。我的父母甚至接到了我从未谋面的亲戚打来的电话。他们只想知道,"你儿子考得怎么样?"他每门功课都得A吗?"说实话,当我父母跟他们说"是"的时候,他们似乎都很失望。我的父母从来没有问过他们的孩子成绩如何,但是他们觉得很有必要为我担心。在接下来的几年里,同样的事情又发生了。我的意思是,如果他们真的关心我,他们至少应该在考试前给我打电话祝我好运,给我祝福吧。
那么,他们打探我成绩的真正目的是什么?想知道他们的孩子是否比我强?有一种邪恶的自我满足的感觉?
我很确定在接下来的几年里,我能否会以优异的成绩毕业?我是否找到了工作?薪水多少?我结婚了吗?我有孩子吗?…等等
这种亲戚该了解一下,什么是隐私了。