Chinese parades have always been impressive says Jaishankar
印度外长:中国阅兵一直很给力,很震撼
WASHINGTON: Describing himself as a "parade person", watching marches all his life, external affairs minister S Jaishankar on Tuesday said the Chinese military parades have always been impressive.
Jaishankar made his appreciation known for the Chinese parade a day after the country held its biggest march showcasing its might in celebration of 70 years of Communist party rule.
"Chinese parades have always been very impressive. I saw a little bit on television. So if you ask me as as a comparative parade analysis, it was ranked up (high) there," Jaishankar told a Washington audience when asked about the mega Chinese military parade in Beijing a day earlier.
印度外长一辈子喜欢看阅兵,形容自己是"阅兵粉"。周二,他说中国阅兵一直很给力,很震撼。
"中国阅兵一直很给力。我在电视上看了一会。"当被问及如何看待中国一天前举行的阅兵时,他这样对华盛顿的观众说。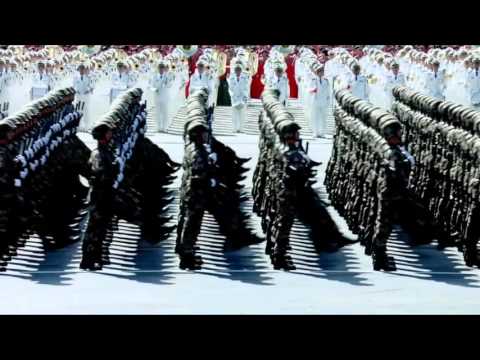 以下是印度时报和Youtube网友的评论:
op gupta•3 days ago
History is now past, right now I can only say Pray to your GOD that China never ever become our adversary in Future.
历史已经成为过去。
现在我只能向神祈祷,保佑中国以后永远不会成为我们的敌人。
op gupta•3 days ago
Oh come on!!! I am NOT suffering from any Inferiority Complex at the best but we Indians must overcome our Myopic vision over china, there is Nothing wrong in praising anybody''s effort even your enemy, that''s all I want to say.
哦,拜托!
我可不是自卑啊。我要表达的是,我们印度人看中国,千万别目光短浅,夸别人优秀,不会怎样的,即便夸敌人,又有何妨!
ARNIAK•SATYA MEV JAYTE CITY•3 days ago
IF AMERICA DECIDES TO ORGANISE PARADE WITH $700 BILLION DEFENSE BUDGET V/S CHINA''''S 150 BILLION, YOU WOULD KNOW THE DIFFERENCE. THE USA DOESN''''T NEED TO DO. IF AMERICA SNEEZES, CHINA WILL GET PNEUMONIA. TATHASTU.''
美国军事预算7000亿美元,中国军事预算1500亿美元。美国要是也组织阅兵,对比中国阅兵会如何?
美国不需要阅兵
美国要是打喷嚏,中国就会感冒
op gupta•3 days ago
China parade is not impressive it is way beyond the mindset of you-Jaishanjar,amitshah ji and modi ji. china has become only super power in Asia and after a decade of growth and development they will become a Hyper-power in the world. I am Not underestimating India''s potential but India is just a Military Power.
中国阅兵不咋地啦,跟你们的思想高度比起来,差多了。
中国已经成为了亚洲唯一的超级大国。
再经过10年的发展后,中国会成为世界超强的。
其实我并非在低估印度的潜力,印度只是一个军事大国
ARNIAK• op gupta•SATYA MEV JAYTE CITY•3 days ago
SWEETS CAN BE MADE SWEETER IF YOU ADD MORE SUGAR...IF YOU HAVE MORE SUGAR........
糖够的话,多加点糖,甜的会更甜
M ZAKRIA
DF41 , AND THE DF5B ARE THE MOST ADVANCED , DF17 MISSILES ARE THE HIGH TECH END ... RISE OF THE DRAGON 2025
东风41和东风5B是世界最先进的导弹,东风17导弹是高科技导弹。
2025年,中国龙会崛起
Tsai Ing-Wen is Piece of old Asshole
No doubt, the best military parade is from China.
毫无疑问,中国阅兵是最好看的
airforce won
So was the 2008 Olympic Games opening ceremony in Beijing.
北京2008年奥运会开幕式也很好看
01djole Ђорђевић
Bravo. This is beautiful.
好极了,帅呆了
samsara1
Remind ppl of history. When China was in power, what did it bring. Trades. The ancient Sulu or Luzon were wealthy due to trading until spaniard came followed by American.
回顾历史,中国强大的时候,给我们带来什么?给我们带来了贸易。
Victor Chew
This 70th CCP military showcase is to tickle the US with these words. " Don't come to close to our backyard"
中国建国70周年阅兵,给美国提了一个醒:那就是别跑到我家后院来
YU HE
that`s best military parade ever, i like it.
最帅气的阅兵,我喜欢
Zahir Khan
China zindabad
中国万岁
blurbleh
As an ex-military, I salute these Chinese service men and women. I've seen videos of their practice and training, such dedication and discipline, exemplary.
我也是一名退役军人。我佩服中国男兵和女兵。我看了他们训练的视频,很投入,很吃苦。
Razaan Mohamed
I love this. My husband is Chinese and he was so emotional watching this from Cape Town
我喜欢看中国阅兵,我丈夫是中国人,他在开普敦看阅兵看得好激动
Abdulqadir Burco duuray
When 2029 comes around for China I predict they will be number one economy with six aircraft carriers peace from East Africa
到2029年,我预计中国会成为世界第一经济体,有6艘航母。
Joan Doe
It must be an extremely proud day for the Chinese.... CONGRATULATIONS...…!!
对中国人来说,无疑是相当自豪的一天。祝贺祝贺
Natalie Seeto
The most impressive parade the world has ever seen!
中国阅兵是这个世界上让人看了最震撼的阅兵
Danieldalewong Jinfatt
I love to see the PLA ladies soldiers March. They are so beautiful and smart. They too were flawless in their marches. Love you all, China.
我喜欢看参加阅兵的解放军女兵,好美啊,步伐堪称完美
smshynpy Dml
Their uniforms' colour are great!
她们军装的颜色很好看
Panakeje
The ladies... as if coming straight from a beauty pageant.
那些女兵,感觉是从选美舞台上走来的
Eric Li
175cm or above, that's the standard height for those ladies :)
个个都是175厘米以上啊,身高要求是这样的
Yasoboy
@Alex Lee. Wait till you see the Yindian ladies parade wearing red sari.
以后不知道能看到印度女兵穿着红色沙丽参加阅兵呢
Charles Roberts
You have got to admire the precision & coordination ... pretty damn impressive!!
不得不佩服她们步伐的精准性和协调性,太震撼了
Jayasurya Koriagung
Better to be friend with China..haha
最好和中国做朋友,哈哈
Ash Zeb
china is a real superpower nd we pakistani are proud fr that
中国是真正的超级大国
我们巴基斯坦人为中国感到骄傲
Indie Jones
I see this display of state of art weaponry is to prevent any country from having any idea on China. Just like the trade war with US, China doesn't want a war but is not afraid to fight one.
中国阅兵展示那么多先进武器,是为了打消其他国家对中国的想法。
中国不想打仗,也不怕打仗
Newbielim
I'm honest impress of China's latest military technology, compare that to 10 years ago, massive improvement can be seen
老实说,中国这次阅兵给了我很深刻的印象。跟10年前比起来,技术进步多了。
madmanjshum
Although I am not Chinese watching the Chinese military parade makes me feel really proud of China.
虽然我不是中国人,不过看了中国阅兵后,我着实为中国感到骄傲
Lion
Feeling so proud for my Chinese brothers. China is my second home. Love from Pakistan.
我来自巴基斯坦,为我的中国兄弟感到骄傲。中国是我的第二故乡。
Historian Adventurer Wanderer Metalhead
There is a reason why this Parade takes place just once in a decade. Epic!
为什么十年才举行一次阅兵啊
Александр Константин
I would love to see US invade china.
Oh wait they only do this against weak and poor countries.
我想看到美国入侵中国
哦等等,美国人只入侵贫穷落后的国家
queen vee
This is so amazing. It's so perfect it's almost like an animation.
太厉害了
太完美了,感觉像是动画制作出来的一样
CreeperLadMC
The Red Sun has risen in the east
太阳从东方升起了
Graham
CHINA's ascent will NOT be Stopped.
中国的崛起是不会被打断的
Paul C
I have about 5 Percent Chinese ancestry, am I considered Chinese?
我有5%的中国血统,我算是中国人吗?
Private Ryan
Perfectionist.... One day everyone will be getting old and die. The end.
完美主义者
总有一天,大家都会老去的
Rico
last time I was this early, China still use 1970s Soviet T model tanks
我看了中国上次的阅兵,中国还在服役苏联时代的T系列坦克
lokesh cool
india one sholder = 3 Chinese sholder
印度一个士兵,能顶3个中国士兵
Vlad Egis
Awesome! I'm deeply impressed!
太棒了,我被深深震撼到了
Eric Royal
america is trembling
美国在颤抖
richmond dankwa
Such a great performance.
多么伟大的一次表演啊
lukyhru
I think china should impower their naval force... To counter any attack from water
我觉得中国可以加强海军力量,应对来自海上的进攻
Romel Gonzales
China's soldiers are like robots very synchronize.
中国的士兵就像是机器人,步伐非常同步啊