What are some mind blowing facts about China every Indian should know
关于中国,有哪些令人震惊的事实是每个印度人都应该知道的
以下是Quora读者的评论:
S Mishra, Professional Trainer at Kalinga Institute of Industrial Technology
Some interesting information about China :
1.China has 7 legal holidays in a year.
2.China is growing faster than others developed countries.
3.China's railways lines length could loop around earth twice.
4.The mortar used to bind the Great Wall's stones was made with sticky rice.
5.Chinese white dolphins, often pink.
6.More than Half of all pigs on earth live in China.
7.Dogs get special treats on Chinese New Year celebration.
8.Chinese brides often wear red, a colour considered to be lucky.
9.Chinese has no grammar
关于中国的一些有趣的信息:
1.中国一年有7个法定假期。
2.中国的发展速度比其他发达国家都要快。
3.中国铁路线路的总长度可以绕地球两圈。
4.用来粘合长城石砖的灰浆是用糯米做的。
5.中国白海豚,通常是粉红色的。

7.在庆祝中国新年时,狗能得到特殊的礼遇。
8.中国新娘通常穿红色礼服,红色被认为是吉祥的颜色。
9.中文没有语法。
Taruni Adarsh, worked at Wall Street
China leads world in production of:
中国以下物品的产量领先全球:
- Rice大米
- Wheat麦子
- Lettuce生菜
- Cabbage卷心菜
- Cauliflowers花椰菜
- Eggplant茄子
- Potato土豆
- Spinach菠菜
- Carrots胡萝卜
- Cucumber黄瓜
- Pumpkin南瓜
- Sweet potato红薯
- Grapes葡萄
- Peach桃子
- Apple苹果
- Plum李子
- Strawberry草莓
- Tomato西红柿
- Tea茶叶
- Beer啤酒
- Pork meat猪肉
- Sheep meat羊肉
- Peanut花生
- Egg蛋
- Honey蜂蜜
Praveen Kumar
One important thing every Indian should know which I came to know yesterday my brother in law is working in China now my sister is pregnant so now as per rules she has to come back to India now
Many of you know Bahubali , when my sister and her husband went to watch it in China they were only indians in entire theatre and Chinese people liked Rana instead of Prabhas
译文来源:三泰虎 http://www.santaihu.com/48364.html 译者:Joyceliu
每一个印度人都应该知道一件重要的事情,我是到昨天才知道的,我的妹夫在中国工作,现在我妹妹怀孕了,所以按照规定她现在必须回印度去。

你们很多人都知道《巴霍巴利王》,当我妹妹和她丈夫在中国影院看这部电影时,他们是整个剧院里唯二的印度人,中国人喜欢拉娜,而不是帕拉巴斯。
Rakesh Reddy, lives in Hyderabad, Telangana, India
China implemented " One child Policy" in 1979 to control the size of its population with some limitations.
Children wore Split pants so that it becomes easy to poop or pee.
China consumes 53% of the world cement,48% of the iron ore and 47% coal every year.
All Pandas in the world are on loan from China. There are only 1600 left in the world.
Thanks for reading!
中国在1979年实施了"独生子女政策",希望将其人口数量控制在一定规模。
孩子们穿开裆裤,方便拉屎拉尿。
中国每年消耗全世界53%的水泥、48%的铁矿石和47%的煤炭。

全世界所有的熊猫都是从中国借来的。全世界只剩下1600只熊猫。
感谢你的阅读!
Sagar Deshmukh, Knows a little about China
1.China is the most atheist nation in the world.
2.The summit of Mt. Everest, the highest mountain in the world, marks the border between China and Nepal.
3.All of China's railways lines put together could loop around the earth twice.
1.中国是世界上无神论最普及的国家。
2.珠穆朗玛峰是世界上最高的山峰,它是中国和尼泊尔的边界。
3.中国所有的铁路长度加起来可以绕地球两圈。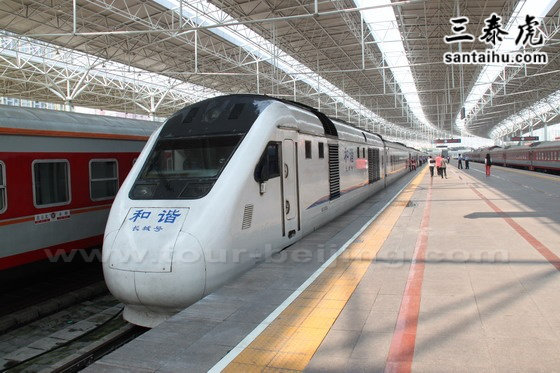 4.THE SUNRISE IN PARTS OF CHINA CAN BE AS LATE AS 10 AM-Despite being a wide and large country, China only has one time zone – Standard Chinese time. This means that in the West of China, the sunrise can be as late as 10 AM!
This means that when it's 6 o'clock in the nation's capital, it's 6 o'clock almost 3,000 miles further west, in Kashgar.
5.Indian economy is 5 times smaller than China
6.THE ELDERLY RIGHTS LAW-
If you have parents that are over 60 years old, it's illegal to not visit them regularly. This is definitely one of the most interesting China facts, since, in many other countries, the elders are being forgotten or put into rest-homes.
4.中国部分地区的日出时间可能迟到上午10点—尽管中国幅员辽阔,却只有一个时区—标准的中国时间。这意味着在中国西部,可能上午10点才日出!
这意味着首都6点钟的时候,往西3000英里,在喀什也是6点钟。
5.印度经济规模是中国的五分之一。
6.老年人全益法—
如果你有超过60岁的父母,不定期看望他们是违法的。这绝对是中国最有趣的现象之一,因为在其他许多国家,老年人总是被遗忘或送进养老院。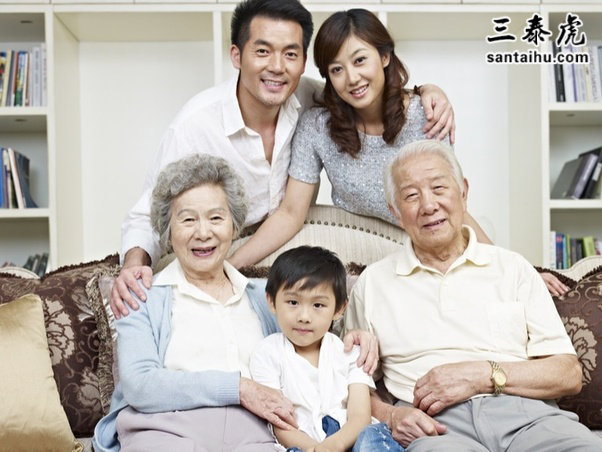 7.Officially pornography has been illegal in China China creates stern Internet, e-mail rules
8.China's biggest tech company, Tencent, is now worth more than Facebook- (This Chinese Giant Is Now Worth More Than Facebook)
9.The net worth of Tencent is almost $520 Billion. Its almost 20% of India's GDP. We chat messaging app has almost a billion users in China and it's owner is Tencent. PubG mobile was also published by Tencent.
7.色情在中国是非法的,中国制定了严格的互联网和电子邮件法律。
8.中国最大的科技公司腾讯的当前市值超过了Facebook(这家中国巨头的市值超过了Facebook)
9.腾讯的净资产接近5200亿美元。几乎占到印度GDP的20%。微信聊天应用在中国拥有近10亿用户,它的所有者是腾讯。绝地求生手游也是腾讯发布的。
10.China is so crazy that it has 9 out of 20 largest dams in the world. Three Gorges Dam- It generates 93.5TWh electricity per year. This one dam can power New Zealand, Ireland, Iceland and Costa Rica Combined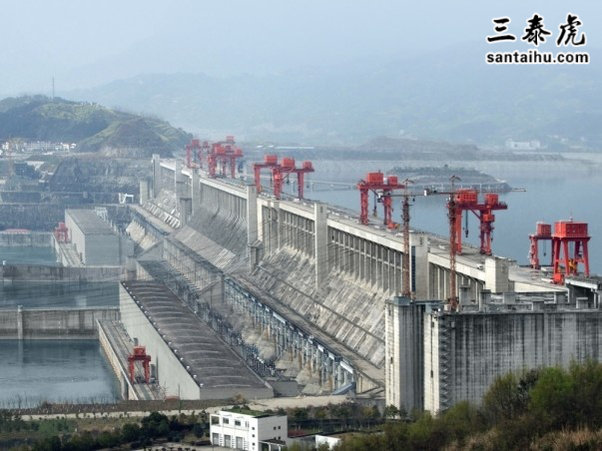 10.中国太疯狂了,全球20座最大的水坝中有9座在中国。三峡大坝每年发电93.5万亿瓦时。这座大坝可以为新西兰、爱尔兰、冰岛和哥斯达黎加提供电力。
Dhananjay Sakhare, Product Developer at FIS Global (2017-present)
1.China trying to divert flow of Bramhaputra River.
2.China's Monster Three Gorges Dam
1.中国试图改变布拉马普特拉河的流向。
2.中国巨大的三峡大坝
Three Gorges Dam, China crosses the Yangtze River in Hubei province, China. It the world's largest hydroelectric power station by total capacity, which will be 22,500 MW when completed. When the water level is maximum at 175 meters (574 ft) over sea level (91 meters (299 ft) above river level), the reservoir created by the dam is about 660 kilometers (410 mi) in length and 1.12 kilometers (0.70 mi) in width on average. The total surface area of the reservoir is 1045 square kilometers, and it will flood a total area of 632 square kilometers, of land. The reservoir will contain about 39.3 cu km (9.43 cubic miles) of water. That water will weigh more than 39 trillion kilograms (42 billion tons).
三峡大坝,横跨在中国湖北省的长江之上。它是世界上总容量最大的水电站,建成后发电量将达22,500兆瓦。当水位最高达到175米(574英尺)的高度时,将超过海平面高度91米(299英尺),大坝形成的水库平均长660公里(410英里),宽1.12公里(0.70英里)。水库的总面积为1045平方公里,将淹没632平方公里的土地。水库能容纳约39.3立方米(9.43立方英里)的水。这些水的重量将超过39万亿公斤(420亿吨)。

CPEC(China Pakistan Economic Corridor): China is helping Pakistan to build a corridor which is basically a collection of infrastructure projects like modern transportation networks, numerous energy projects, and special economic zones. A web of roads and rail network will be build under this project. It is said that the reason behind this development is China requires less amount of resources and money to ship petroleum and other items through Pakistan than to ship it all the way from sea route. China recently stopped funding CPEC
Ports: Recently China made Sri Lanka(struggling with debt) to give up one of its port and China has large number of ports access in the whole world.
3.中巴经济走廊:中国正在帮助巴基斯坦建设一条走廊,这条走廊涵盖现代交通网络、众多能源项目和经济特区等基础设施项目。该项目将建设公路和铁路网络。据说,这一项目的建设原因是,中国通过巴基斯坦运输石油和其他物资所需的资源和资金要低于从海上一路运输。中国最近停止了对中巴经济走廊的资助。
4.港口:中国在全球拥有大量港口。
Rushabh Shah, B.E (IT) from Gandhinagar Institute of Technology (2018)
1.20 million trees are cut every year to meet the Chinese consumption of 80 billion pairs of disposable chopsticks within a year.
If these chopsticks were to be laid out, they can cover Beijing's Tiananmen Square, which is one of the world's largest public squares, 360 times! Perhaps because of this, China's forest cover is one of the lowest among all countries at 20.36 percent.
每年要砍伐2000万棵树,来满足中国人一年800亿双一次性筷子的消费。
如果把这些筷子摊开,它们可以覆盖360个北京天-安门广场,这是世界上最大的公共广场之一!也许正因为如此,中国的森林覆盖率是所有国家中最低的,只有20.36%。
The Chinese often dye their pets to have them resemble other wild animals.
Several Chinese people have dyed their pets' fur in a way that they resemble other animals: take, for example, the golden retriever who was dyed orange and black to resemble a tiger, or the dogs whose fur was dyed to have them look like pandas.
3.中国人经常给他们的宠物染色,让它们看起来像其他野生动物。
有几个中国人把他们宠物的皮毛染成和其他动物相似的颜色:例如,金色猎犬被染成橘黄色和黑色,看起来像老虎,或者把狗的皮毛被染成熊猫的样子。
China has WALL-E robot restaurants, with one of them – located in the Anhui province – having around 30 WALL-E robots that take care of the orders, the cooking, baking and delivery of meals.
These robots – costing approximately $10,000 – mainly greet customers and deliver their food to them. However, they also take care of cooking and baking duties in the restaurant – which, by the way, is an unauthorized restaurant.
中国出现了机器人餐厅,安徽省就有一家,里面有大约30个机器人,负责订单、烹饪、烘焙和送餐。
这些机器人的成本约为1万美元,主要是问候顾客、送上餐食。不过,他们还负责餐厅的烹饪和烘焙工作——顺便说一下,这是一家未经授权的餐厅。
Most Chinese people consider cheese barbaric and have never tasted it.
Dairy products are associated with the nomadic people who resided on the outskirts of China and were considered to be bar-ans of the first order. Many Chinese people, therefore, avoided dairy products altogether.
The consumption has increased in the last few years; despite this, cheese still remains off the table, perhaps owing to its strong odor.
大多数中国人认为奶酪很粗野,从来没有尝过。
乳制品跟居住在中国郊区的游牧民族相关联。许多中国人完全不吃奶制品。
在过去的几年里,消费增加了;尽管如此,奶酪仍未出现在餐桌上,也许是因为它的气味太浓烈了。
All the pandas in the world are on loan from China.
China has been lending pandas to other countries as a sign of goodwill since the Cold War – a tradition that has lived on.
世界上所有的熊猫都是从中国借来的。
自冷战以来,中国一直把熊猫借给其他国家,将此作为友好的象征——这一传统一直延续至今。
Over 35 million people in China still live in caves.
Many in China, especially those in the outskirts, live in caves, most of them being concentrated in the Shaanxi province.
These caves are called yaodong in Chinese, and most have a long, vaulted room with a semicircular entrance carved into the side of a mountain, and although living in caves might seem primitive, some of these caves can provide for very luxurious living.
仍有3500多万人生活在洞穴中。
在中国,很多人,尤其是生活在郊区的人,还住在洞穴里,他们中的大多数集中在陕西省。
这些洞穴在中国被称为窑洞,基本都有一个长拱顶的房间,在山的一侧有半圆形的入口,虽然住在洞穴里可能看起来很原始,但有些洞穴中可以提供非常奢华的生活。
The pin in the picture has been placed just below the chin of a soldier in the Chinese army during training so that his chin remains straight; the pin also prevents the soldier from falling asleep from exhaustion.
The Chinese army's discipline is legendary, and this picture is testimony to that: the Officers of the People Paramilitary Police have strict training, and, in order to ensure that their posture remains unwavering and perfect, they have pins attached to their collars, along with crosses on their backs.
图中的别针是在中国军队的一名士兵在训练时放在下巴下的,这样他的下巴就会保持笔直;别针还可以防止士兵因疲惫而睡着的情况。
中国军队的纪律很传奇,这张照片就是证明:人民准军事警察的军官接受了严格的训练,为了确保他们的姿势纹丝不动、完美到位,他们的衣领上别上了别针,背上还背着十字板。
In Dongyang, China, every spring, eggs boiled in the urine of young boys is sold as a delicacy.
Called the "virgin boy eggs", these are a delicacy that is enjoyed by those in the city, and are cited to have several positive effects on one's health, such as purifying blood and providing energy. Of course, the fact that they "taste like spring" adds to their appeal.
每年春天在中国东阳,小男孩的尿液煮成的鸡蛋被作为一种美味而出售。
这些鸡蛋被称为"童子蛋",是城市居民喜爱的一种美味,据说对健康有一些积极的影响,比如能净化血液并提供能量。当然,它们"尝起来很有春天的味道"这一事实增加了它们的吸引力。
Children toilet etiquette
Diapers are not popular in China. Most children wear special pants with big hole bottoms. When they feel they need to make a poo or pee, they just squat and do it wherever they want.
孩子们的如厕礼仪
尿布在中国不受欢迎。大多数孩子都穿裆部大开的特殊裤子。当他们想拉屎或撒尿时,不管身在何处,他们随时蹲下。
Smart phone addicts have been given their own walking lane so as not to bump into normal walking pedestrians.
The Elderly Rights Law
If you have parents that are over 60 years old, it's illegal to not visit them regularly. This is definitely one of the most interesting China facts, since, in many other countries, the elders are being forgotten or put into rest-homes.
Not all hotels have the right to host foreigners.
There is a law in China regarding the compulsory registration of foreign citizens, and not all hotels can perform this function. When booking the hotel, check the small print for the phrase "Only for citizens of mainland China."
为了不撞到正常的行人,智能手机成瘾者已经有了自己的步行道。
老年人全益法
如果你有超过60岁的父母,不定期看望他们是违法的。这绝对是中国最有趣的事实之一,因为在其他许多国家,老年人被遗忘或被送进养老院。
14.不是所有的旅馆都有权接待外国人。
中国有一部关于强制外国公民登记的法律,并不是所有的酒店都能接待外国人。在预订酒店时,请在小字部分勾选"只限中国大陆居民入住"。
Sara Noor, Train people about Marketing.
China is considered to be one of the oldest civilizations in the world and a sleeping giant. As the most populous country, it has successfully surpassed the world in many ways. However, before they experienced this difference personally, people did not know much about China.
Here is the list of 20 most interesting facts that distinguish China from the rest of the world.
中国被认为是世界上最古老的文明之一,也是一个沉睡的巨人。作为人口最多的国家,中国在许多方面都成功地超越了全世界。然而,在亲身经历这种差异之前,人们对中国并不了解。
以下是一些最有趣的事实,它们将中国与世界其他地区区分开来。
1.China is the fourth largest country in the world (after Russia, Canada and the United States). It has an area of 3,719,275 square miles(slightly smaller than the United States) and its border with other countries exceeds 117,445 miles. There are about 5,000 islands along the coast of China.
2.China is the hometown of giant pandas. On Earth, no other place can effectively breed giant pandas like China. Giant pandas live and reproduce in the misty mountains of southwestern China. In fact, all the pandas in the world are rented from China.
1.中国是世界上第四大国家(仅次于俄罗斯、加拿大和美国)。它的面积为3719275平方英里(略小于美国),与其他国家的边界超过117445英里。中国沿海大约有5000个岛屿。
2.中国是大熊猫的故乡。在地球上,没有其他地方能像中国这样成功繁殖大熊猫。大熊猫在中国西南部有雾的山区生活和繁殖。事实上,世界上所有的熊猫都是从中国租来的。
3.Tickling is a kind of torture to the nobility in ancient China, because it leaves no trace and the recovery is very fast.
4.In foreign countries, almost every Chinese restaurant has fortune cookies, but in China, you rarely see them. The main reason is that they are never part of Chinese culture. Fortune Cookie was invented by a worker at the East River Plant in San Francisco in 1920!
5.The concept of toilet paper came from China. At first it was only used by the emperor and the king.
3.在中国古代,挠痒痒对贵族来说是一种刑罚,因为它不留痕迹,而且恢复得很快。
4.在国外,几乎每家中国餐馆都有福饼,但在中国很少见。主要原因是它们从来不是中国文化的一部分。福饼是1920年旧金山东河工厂的一名工人发明的!
5.卫生纸的概念来自中国。起初,只有皇帝和国王才能使用。
6.Not only that, but great inventions like gunpowder, printing, paper and compass were born in China.
7.Did you know that although there is a distance between the provinces, is there only one time zone in China?
8.Ice cream was also invented in China. In the beginning, it was just a mixture of milk and soft rice.
9.The calculation of π was invented by Zu Chongzhi. He calculated its value, 3.141592654, although this number never really ended.
6.不仅如此,中国还发明了火药、印刷术、造纸术和指南针等伟大发明。
7.你知道吗,虽然中国的省份之间有一定的距离,但是中国只有一个时区?
8.冰淇淋也是在中国发明的。起初,它只是牛奶和软米的混合物。
9.π的计算是祖冲之发明的。他计算出它的值是3.141592654,尽管这个数字从未真正结束。
10.When you come to China, red is the most visible and most common color you will see. From the bulletin board to the light, red is the most obvious. The main reason is that red is considered a lucky color in China.
11.China is the oldest tree in the world. It has a history of 200 million years. It is the oldest tree in the world. This tree is considered to be a living fossil (a creature similar to other species, only known to fossils). This ginkgo is widely used in traditional medicine and is said to improve concentration and memory.
12.China is also a land of lakes, rivers and coastal waters. This is why it has the widest variety of fish and hundreds of amphibians.
10.当你来到中国,红色是你能看到的最显眼、最常见的颜色。从公告栏到指示灯,红色都是最醒目的。主要原因是红色在中国被认为是幸运的颜色。
11.中国有世界上最古老的树。已有2亿年的历史。它是世界上最古老的树。这棵树被认为是活化石。这种银杏被广泛应用于传统医学中,据说可以提高注意力和记忆力。
12.中国也是一个湖泊、河流和沿海水域众多的国家。这就是为什么它有种类最广泛的鱼类和数百种两栖动物。
13.Compared with other parts of the world, China has the largest variety of tea. This was discovered by Shennong God, when the leaves of a plant accidentally fell into his hot water.
14.People usually drink hot water in the summer. Cold water is considered to be harmful to health.
15.Most restaurant noodles are handmade, although they vary in shape and size.
13.与世界其他地区相比,中国的茶叶品种最多。这是神农氏发现的,当时一棵植物的叶子不小心掉进了他的热水里。
14.人们在夏天通常也喝热水。人们认为冷水不利于健康。
15.大多数餐馆的面条都是手工制作的,尽管形状和大小各不相同。
17.In China, more than 100 million people live on less than $1 a day!
18.China uses 4.5 billion chopsticks a day.
19.In China, there are more men than women. It is estimated that by 2020, 20 to 30 million men in China will not be able to find a wife.
Thanks.

17.在中国,超过1亿人每天的生活费不足1美元!
18.中国每天消耗45亿双筷子。
20.中国男人比女人多。据估计,到2020年,中国将有2000万至3000万男性找不到老婆。
谢谢。