How much do Brazilians know about China? What is the image of China in Brazil?
巴西人对中国了解多少?中国在巴西的形象如何?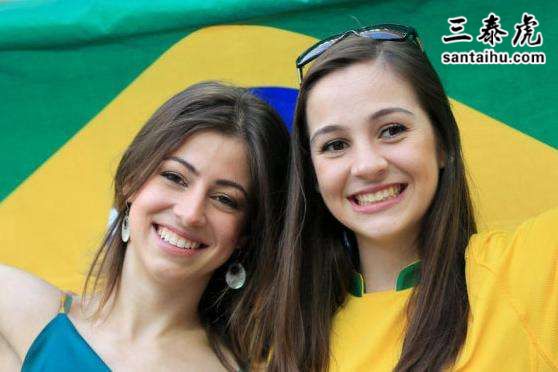 以下是Quora读者的评论:
Carlos Fujita, lived in Brazil
Well, as one would expect, there are a selected few that will know a lot about it, and a very large majority who will know almost nothing about it. Stereotypical impressions about China, shared by most people I know, include the following:
正如人们所料想的那样,只有少数人会对中国了解很多,而绝大多数人对它几乎一无所知。我认识的大多数人对中国的固有印象包括:
1.There are lots of Chinese there. Like, more than one billion. We do not really know how one billion people look like but it must be a hell lot of people.
2.Because of the huge population, there is a very strict one-child-only policy.
3.They suck at football. But they are really good at stuff like table tennis and maybe gymnastics.
4.They are extremely determined and disciplined. This translates in the most beautiful opening and closing acts of Olympic Games. But they lack social skills.
5.They all look the same. And they also look the same as Japanese and Korean people (I am of Japanese descent, so I hear this all the time).
6.They manufacture most of the stuff we use. Like kitchen stuff, clothes, electronic devices. We find it funny, but are not totally surprised, when we buy souvenir from a Brazilian city we visited on vacations and it is also made in China.
7.They eat bugs.
8.They eat lots of fried chicken and chop suey. Because this is what we buy every week from the local (Brazilian) home-delivery restaurant. The most famous is called "China in Box".
9.There is a huge wall there, that can allegedly be seen from the moon.
10.Chinese language (yes, this is the way most people think of it – as one single Chinese language) is very difficult, not only because of the thousands of different letters one has to learn, but also because it is very difficult to speak.
11.It is very far away from here.
1.中国人口众多。超过10亿。我们不知道10亿人是什么概念,但肯定有很多人。
2.因为人口众多,所以他们有非常严格的独生子女政策。
3.他们的足球踢得糟糕透顶。但是他们非常擅长乒乓球和体操。
4.他们意志坚定,纪律严明。这在奥运会最美丽的开幕式和闭幕式上就能看出来。但他们缺乏社交技能。
5.他们看起来都一样。他们看起来和日本人、韩国人一样(我是日本人的后裔,所以我经常听到这种说法)。
6.我们用的大部分东西都是中国生产的。比如厨房用品,衣服,电子设备。我们觉得这很荒谬,但并不完全感到惊讶,我们去巴西度假城市购买纪念品时,基本也都是中国制造的。
7.他们会吃虫子。
8.他们经常吃炸鸡和炒杂碎。因为我们每周都会从当地(巴西)的外卖餐馆点这些东西。最著名的是"盒子里的中国"。
9.中国有长城,据说从月球上都可以看得到。
10.汉语很难学,不仅因为要学习成千上万个不同的文字,而且还很难发音。
11.中国离巴西距离遥远。
Some other stuff that sometimes pops up:
1.Chinese go nment is auth rian. They mistreat Tiban people, who in turn are all nice, peaceful, Dalai-Lama-like people.
2.There is also something going on with Taiwan. Not sure what…
3.They recently had a quarrel with Japan because of some empty island. This is because of some historic rivalry with Japan.
4.They have been there for, like, thousands of years.
5.Their culture is ancient. There was Confucius.
6.There are lots of rich people there. They like to buy expensive stuff.
7.There is Deal Extreme. And Ali Express.
Alex S. Constâncio, lives in Brazil
It's my oppinion we don't know much, in general.
We know it's a big country, with a milenary culture, with a dic orial go nment. We know kung fu and many other martial arts have their roots in the Shao Lin temples and that there are many languages spoken in China, since we understand is as one country that was many ones in the past.
They are the inventors of the pasta and dynamite. They also have one of the biggest populations of the world and have a birth control system in effect for many years already, in order to prevent exausting all of their natural resources, more than they already are.
We know that we have to learn mandarim if we want to make business with China.
We know some pieces of their history from what movies show. We know they have a cinema industry bigger than Holywood, but not much of their production come to us. Usually, only big wuxia productions with Jacky Chan of Jet Lee. Sometimes a few romance stories with Gong Li or Zang Zi.
I believe the general knowledge about China in Brazil is fragmented, giving us a kind of incorrect and unaccurate idea on what the country is really all about.
译文来源:三泰虎 http://www.santaihu.com/48223.html 译者:Joyceliu
总的来说,我认为对中国知之甚少。
我们知道中国是一个有着千年文化的大国。我们知道功夫和许多其他武术起源于少林寺,在中国有很多语言。
他们是意大利面和炸药的发明者。他们也是世界上人口最多的国家之一,而且已经实行了多年的计划生育,以防他们的自然资源被消耗殆尽。
我们知道,如果我们想和中国做生意,就必须学习中文。
我们从电影中了解到他们的一些历史。我们知道他们有比好莱坞更大的电影产业,但他们的大部分作品并没有传播到巴西。通常只有成龙和李连杰主演的武侠大片。有时也会有巩俐的浪漫的电影。
我认为,巴西人对中国的普遍认识是支离破碎的,这让我们对这个国家的真实情况有了一种不正确、不准确的认识。
Luiz Dias, Product Development Engineer at Vishay Intertechnology
I've read some of the answers and for me, the knowledge cited doesn't represent the mass population in Brazil.
In other hand, the mass has some idea of the chinese, but usually doesn't refer to the citizen chinese: for the mass, Chinese and Japanese are called "japanese" indiscriminately*. When we talk about China here, it is natural to think about commerce and products. I still think that they refer to a product as "chinese" in a pejorative sense, something with raw quality, but this is changing year by year.
我看过一些答案,对我来说,他们提到的内容并不代表巴西的大部分人的看法。
另一方面,大众对中国人有一定的了解。当我们谈论中国时,很自然会想到商业和商品。我仍然认为,他们用贬义的眼光来看待"中国商品",认为质量粗糙,但这种情况已经一年年地在改变了。
Augusto Filippo, lived in Brazil
Most of the people know that China is the most populated country in the world, but they don't need to study a lot to be aware of that. They also think of China as a place that people eat the most disgusting things like scorpions, rats and stuff. Some people have difficulty to know the differences among the Asiatic people, even asking sometimes "Aren't they all the same?", but that I think it isn't exclusively a brazilian vision.
But the image of China, for those who put effort into knowing a little bit more, is of a country with a very powerful educational system. Speaking for myself, I've read some articles about chinese education and it has given me motivation to my study schedule. Education is really the key to a huge development in many aspects to a country and the Chinese are wise to apply that.
Also, some books and magazines are treating China as the future #1 country, economically speaking, and that process of overcoming the USA has already started.
大多数人都知道中国是世界上人口最多的国家,但他们不需要学习很多就能知道这一点。他们还认为中国是一个食用恶心东西的地方,比如蝎子、老鼠等等。有些人很难分辨亚洲人之间的差异,甚至有时会问"他们不都一样吗?"但我认为不仅仅是巴西人会这么想。
但对于那些用心了解中国的人来说,中国是一个拥有强大教育体系的国家。就我自己而言,我读了一些关于中国教育的文章,这给了我学习的动力。教育是一个国家在很多方面取得巨大发展的关键,中国人明智地运用了这一点。
此外,一些书籍和杂志把中国列为未来的第一经济大国,已经开始迈出超越美国的步伐。
Marcus Vinicius Monteiro, I'm a Brazilian programmer
I don't think the average Brazilian knows much about China, except for the food and the Kung Fu.
As for the educated Brazilian, he probably knows that China is the most populated country in the world and an already huge and still growing economy. He recognizes Mao Zedong. To him, China is also a place where there is little political fre m, and serious environmental issues. Brazilian businessmen are probably the ones that most regularly think of China, in terms of how they can leverage China to make money. Finally, as a touristic destination, I think the Brazilian traveller would rather go first to Europe, the USA and the South American countries before going to the more exotic China.
As for the Brazilian expert in China, he probably knows it much more precisely and deeply than that.
我不认为除了食物和功夫,普通的巴西人能对中国有多少了解。
至于受过教育的巴西人,他可能知道中国是世界上人口最多的国家,经济规模很大,仍在增长。他会知道 。在他看来,中国也是一个政治紫游匮乏、环境问题严重的地方。就如何利用中国赚钱而言,巴西商人可能是最经常想到中国的人。最后,作为一个旅游目的地,我认为巴西游客宁愿先去欧洲、美国和南美国家,然后才会去更具异国情调的中国。
对于身在中国的巴西专家,他对中国的了解可能比这更为精确和深刻。
Fred Landis, Investigative Reporter
The largest community of Japanese outside Japan in in Brazil.
They have a huge influence on Brazilian business.
If tensions rose to a certain level between China and Japan, I could see this interfering with China-Brazil business.
Brazilians care less about anything outside Brazil than any similar-size country. It is a hermetically sealed system.
The only Brazilians who know or care about China are the Japanese and those who import Chinese products.
The only time I have seen Chinese faces on Brazilian TV it is in the context of the authorities seizing warehouses full of counterfeit goods from China.
除日本本土以外,最大的日本社区就位于巴西。
他们对巴西商业有着巨大的影响。
如果中日关系紧张到一定程度,我认为这会对中巴经贸关系产生干扰。
巴西人最关心的不是巴西以外的任何事情,而是类似规模的国家。这是一个封闭的系统。
唯一了解或关心中国的巴西人是日本人和进口中国商品的人。
我唯一一次在巴西电视上看到中国人的面孔,就是有关部门查封堆满中国假冒商品的仓库。
Nuno E. F. Silva, lives in Brazil
Anecdotal evidence suggests that the average Brazilian doesn't think much about China. Indeed the Brazilian "man in the street" doesn't think much about the world outside Brazil (note so self: must someday write about this different kind of [go nment/elite promoted] isolationism and its reasons).
This does not apply to the learned, educated elite, though…
Because the biggest Japanese immigration group is the one that went to Brazil, average Brazilians do know about Japanese.
When presented to an ethnic Chinese, most unadvised Brazilians will call him (surprise!) Japanese...
Fair warning: I'm a Portuguese living in Brazil.
坊间证据显示,普通巴西人对中国并不太关注。事实上,巴西"街头巷尾的人"对巴西之外的世界都不太关心。
然而,这并不适用于受过良好教育的精英阶层。
因为日本最大的移民群体就在巴西,所以巴西的普通民众确实了解日本人。
看到华裔时,大多数无知的巴西人会叫他(惊喜!)日本人……
声明:我是住在巴西的葡萄牙人。
Joseph Boyle
Soybean farmers must know it is the main market for their crops.
大豆种植者肯定知道中国是他们作物的主要市场。
Apiano Morais, College professor and a traveler
Some of Portuguese words were influenced by the commerce with China 500 years ago. Like tea and fan: Chá (茶) Léque (琉球). But there is not much immigration of Chinese in Brazil.
Well… Both are huge countries in size, GDP per capita almost the same and similar food.
There are enormous differences. Brazil is essentially a urban country (85% of people live in cities) and China is essentially rural (55% in the cities). Population density in Brazil is about 25 persons per square kilometer, in China is 146. Ethnicity in Brazil is really diverse, white people from Europe and Arabic/North African ancestor responds for 50%, mixed "race" (afro-brazilians+white/afro-brazilians+native/white+native) responds for 42%, Afro-Brazilians 7%, Asian 1% and Natives 0.3%.
I do not see much similarities…
500年前,一些葡萄牙语词汇受到了对华贸易的影响。比如:茶和风扇:茶(茶)Leque(琉球)。但在巴西,华人移民并不多。
这两个国家都是幅员辽阔的国家,人均GDP几乎一样,食物也差不多。
它们之间存在着巨大的差异。巴西本质上是一个城市国家(85%的人口居住在城市),而中国本质上是一个农村国家(55%的人口居住在城市)。巴西的人口密度约为每平方公里25人,中国为146人。巴西的种族真的很多样化,来自欧洲的白人和阿拉伯/北非祖先占50%,混血"种族"(非洲裔巴西人+白人/非洲裔巴西人+土著/白人+土著)占42%,非洲裔巴西人占7%,亚洲人占1%,土著占0.3%。
我看不出有多少相似之处……
Robean Felix, knows Portuguese
Both countries are developing countries, both of them have a huge territory, both of their main cities are localized in litoral areas, both of them are in BRINCS, both of them have a HDI around 72–75, so on
这两个国家都是发展中国家,它们都有广阔的领土,它们的主要城市都位于沿海地区,它们都是金砖国家,它们的人类发展指数都在72-75左右。
Neethika Reddy, Neethika Reddy
it has transpired as China's economic growth has slowed and manufacturing surveys show contraction, rippling across the globe as more and more companies depend on the world's number two economy.
The powerful Federation of German Industries recently noted that "German companies were definitely prepared for a slowdown in Chinese growth but were nevertheless surprised by the extreme jolts on the stock market."
事实是,随着中国经济增长放缓,制造业调查显示经济出现收缩,越来越多的企业依赖于中国这个全球第二大经济体,全球经济受到波及。
实力强大的德国工业联合会最近指出,"德国企业肯定为中国经济增长放缓做好了准备,但它们仍对中国股市的剧烈震荡感到意外。"
Both Volkswagen and BMW have warned the slowdown in China -- the world's top auto market and key source of growth for Western automakers in recent years -- could undermine sales this year.
The Chinese slowdown has also hammered commodity prices, weighing on the fortunes of countries which produce and export key raw materials.
That has complicated the situation for Brazil, which not so long ago had been hoping to ride the commodities boom to top rank economic status, but has instead found itself stuck in a seven-year stretch of zero or negative growth.
The Brazilian real has tumbled to a 12-year low against the dollar, forcing the country's central bank to jack interest rates up to 14.25 percent to stabilise the currency and curb inflation. The go nment, meantime, has had to scale back its fiscal savings plans in order to prop up the economy.
大众和宝马都警告称,中国经济放缓可能会影响今年的汽车销量。中国是全球最大的汽车市场,也是西方汽车制造商近年来的主要增长来源。
中国经济放缓也打击了大宗商品价格,给生产和出口关键原材料的国家带来了财政压力。
这让巴西的情况变得更加复杂。就在不久前,巴西还希望借助大宗商品热潮跻身全球顶级经济体之列,但结果却发现自己陷入了长达7年的零增长或负增长。
巴西雷亚尔兑美元汇率跌至12年低点,迫使巴西央行将利率上调至14.25%,以稳定货币并遏制通胀。与此同时,政府不得不缩减其财政储蓄计划,以支撑经济。
Standard and Poor's last month switched the outlook on Brazil's 'BBB-' rating to negative, which means the country's investment-grade ranking is at risk.
Brazil is in good company in having its money pummelled, with fellow emerging markets like Mexico, South Africa, Colombia and Turkey also witnessing their currencies slide to multi-year lows.
标准普尔上个月将巴西的"BBB-"评级展望调降至负面,这意味着该国的投资级评级面临风险。
巴西与其他新兴市场国家(如墨西哥、南非、哥伦比亚和土耳其)的货币汇率也跌至多年低点。
Rajesh Panda
Hello
I do not think Chinese economy can hit brasil in the long term. i really think this devaluation of the BRL has given a Opportunity for startups here to engage and find manufacturing ideas which will help the export economy
so Brasil can only go Up from here and te wrost is over
你好
我不认为中国经济会长期冲击巴西。我真的认为巴西雷亚尔的贬值为这里的初创企业提供了一个机会,让他们能参与进来,找到有助于出口经济的制造理念。
所以巴西只能从这里开始反弹,最糟糕的局面已经结束。
Rafael Kaufmann Nedal, born and raised in Brazil, pays attention
It's too early to say, as the China crisis has only really started and we don't have many real-time economical indicators (apart from the financial market, which is tanking).
现在下结论还为时过早,因为中国的危机才刚刚真正开始,而且我们没有太多实时的经济指标(除了正在下跌的金融市场)。