New Isro sy em to shield its assets from space debris
ISRO将建立新系统,以保护其太空资产免受太空碎片威胁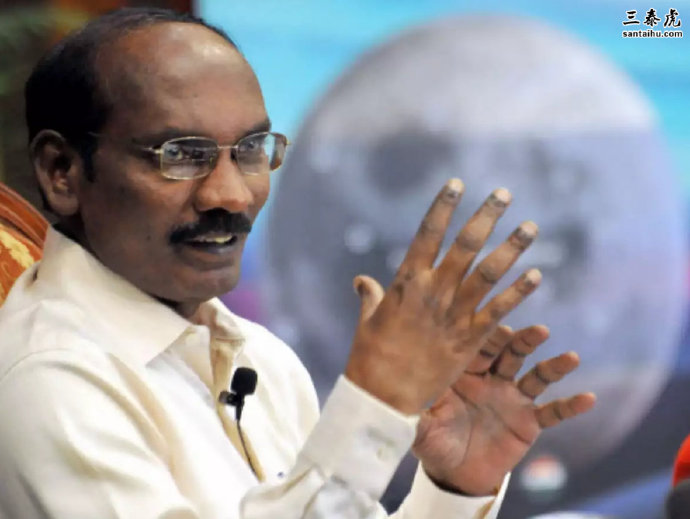 NEW DELHI: Indian Space Research Organisation (Isro) is setting up a network of telescopes and radar to develop its own sy em to mon or space debris to safeguard its space assets. The network will be set up under the Directorate of Space Situational Awareness and Management. Currently, Isro has 50 functional satellites, including communication, navigation and surveillance satellites, in space.
新德里:印度空间研究组织(Isro)正在建立一个由望远镜和雷达组成的网络,监测太空碎片,以保护其太空资产。目前,Isro在太空中拥有50颗在运作的卫星,包括通信、导航和监视卫星。
Talking to TOI, Isro chairman K Sivan said, "Till now, Isro was dependent on Norad (North America Aerospace Defense Command) data, which is available in public domain, for kee track of space debris and mon oring our active and passive (dead) satellites. However, this global data is not accurate. Norad also keeps accurate data, which is exclusively available to those that are members of its network. Therefore, Isro can't access this data."
Isro主席K Sivan在接受《印度时报》采访时表示:"到目前为止,Isro一直依赖北美防空司令部(Norad)的数据来跟踪太空碎片,并印度的主动和被动(废弃)卫星。然而,这些全球公开的数据并不准确。北美防空司令部也掌握准确数据,这些数据只对其网络成员开放,Isro无法获取。"
To get accurate data about the movement of space debris to avoid collision with its satellites, Isro has decided to set up telescopes and radars in four corners of the country.
为了获得有关太空碎片运动的准确数据,避免印度卫星与之相撞,印度空间研究组织决定在印度的四个方位安装望远镜和雷达。
"Our sophisticated multi-object tracking radar installed in Nellore (90km from Sriharikota) will be part of this project. We will also set up a telescope in Ponmudi (Thiruvananthapuram) and second one in Mount Abu (Rajasthan) and third one in deep north. We will also install a radar in the northeast," Sivan told TOI, adding, "Once this network is operational, we will be able to get accurate data on space debris and will also become part of the global network where we can access very accurate data on debris from hundreds of radars set up across the world." The directorate would mon or inactive satellites, pieces of orbiting objects, near-earth asteroids and adverse space weather conditions.
K Sivan对《印度时报》表示:"我们安装在Nellore(距离Sriharikota 90公里)的多目标跟踪雷达将是这个项目的一部分。我们还将在Ponmudi (特里凡得琅)、阿布山(Rajasthan)和北方分别安装一个望远镜。我们还将在东北部安装雷达。一旦这个网络开始运作,我们将能够获得有关太空碎片的准确数据,我们也将成为全球网络的一部分。在全球网络中,我们可以从世界各地数百个雷达获得有关碎片的精准数据。"
印度时报读者的评论:
译文来源:三泰虎 http://www.santaihu.com/48180.html 译者:Jessica.Wu
外文:https://timesofindia.indiatimes.com
Shubham ParasharNoida7 hours ago
India is becoming independent in its true sense now .. Our scientist as well as go nment shoyld be given credit.. INDIA RISING
印度正实现真正意义上的独立…我们的科学家应该受到表扬。印度雄起吧!
B Srinivasansaginaw USA7 hours ago
INDIA definetly becoming a true space power
印度肯定会成为一个真正的太空强国
AIndia5 hours ago
These radars would be used to track enemy satellites which fly over India and dazzle them with lasers.
这些雷达将被用来追踪飞越印度上空的敌方卫星,还可以发射激光进行干扰
Hindus Are Te rorts Mus ms Are Saints6 hours ago
As long as the italian whore does not get to loot the country the quality and quantity of ISRO and DRDO will keep increasing at fast pace. Already increased by 100 times since 2014.
只要索尼娅不洗劫国家,ISRO和DRDO就能迅速发展。自2014年以来就不断在发展。
Proud Indian6 hours ago
We have to become independent and self reliant on our own capability.
我们必须独立自主,凡事靠自己。
Manju RIndia6 hours ago
Next to our defense forces its ISRO that makes us proud Indians.
除了我们的军队,也只有ISRO能让我们自豪了。
Pradeep5 hours ago
Slowly but steadily ISRO is establishing itself as a leader and torchbearer in the space technology. Jai Hind.
ISRO正在稳步确立自己在空间技术领域的领跑者兼火炬手的地位。印度必胜。
Soumya Banerjee5 hours ago
The ISRO chief should be provided the best possible security cover, as we know well what happens with Indian scientists whenever the decided to challenge the prowess of western nations.
应该为ISRO负责人提供万无一失的安全保障,因为我们很清楚,每当印度科学家决定挑战西方国家的实力时,他们会遭遇什么。
Akr6 hours ago
BJP great going unlike Congi and other corrupt parties this go nment is really really doing things for the nation. Jai Hind.
人民党做得好,不像国大党,这届政府真的为国家做了很多事情。印度必胜。
Koshal Kumar6 hours ago
India is becoming a independent in its true sense now. Our scientists as well as go nment should be given created.
印度正在成为真正意义上的独立国家。我们的科学家功不可没。
Dayanand6 hours ago
Great strides!!! ISRO under Modi's patronage is using full pential.
大步前进!! 在莫迪的支持下,印度空间研究组织正在充分发挥潜力。
GuestNew Delhi7 hours ago
if india want to grow they need private player in this field..we should pull up player like tata's..
想要发展起来,印度就应该在空间领域引入私营企业,比如塔塔这样的公司。
Dominic 4 hours ago
its really india ''s biggest proud.. the devolopment of india is increasing gradually. khub ee valo kotha. jai hok.. valo lagche.
这真是印度最大的骄傲…印度的发展正在逐步加快
lucifer gamer5 hours ago
Best decision by my proud isro
Space debries are dangerous
让我骄傲的Isro做出了最明智的决定
太空垃圾很危险
Pawan Kumar38 minutes ago
Self-Reliance is the key in every important area for India. ISRO is leading in this movement.
对于每一个重要领域而言,印度能否自力更生是关键。ISRO在这场运动中处于领先地位。
Gummaluri Venkata Sitar Sastry43 minutes ago
Commendable effort
值得赞扬
True2 hours ago
Good appreciable move, by avoiding dependency on west and becoming self sufficient....
做得好,摆脱对西方的依赖,自给自足…
priyanka2 hours ago
india should become world power in all aspects
印度应该成为世界强国,在各个方面都要做到最强
Anonymousbangalore3 hours ago
ISRO is one go nment institute which is shining b along with RBI and DRDO
ISRO是一个与印度储备银行和印度国防研究与发展组织(DRDO)齐名的政府机构
Ashwani Kumar3 hours ago
Good job by ISRO as space is now very important for any future war and our assets in space must be prected.
ISRO干得好,太空对于未来的战争至关重要,我们的太空资产务必得到妥善保护。
Dan Shaw4 hours ago
how many years to complete?
需要几年才能建成?
PSR4 hours ago
It is required as its been many years and so many satellites are just rotating over there. Should check if there is a possibility to bring them back down.
有必要建这个系统。有很多卫星是没用的,看看能不能把它们弄下来
Madhu N RTrivandrum5 hours ago
Would the surveillance be used ag inst Indians
会用来监视印度人吗?
Mayank Mehta5 hours ago
Space is future and now India with ISRO way ahead with leaders
太空是未来的关键,依靠ISRO,印度在太空领域遥遥领先
Time BombNew Delhi7 hours ago
ISRO chief has an uncanny resemblance to the character of dance master played by Mehmood in the movie Padosan.
ISRO主席和喜剧电影《Padosan》中Mehmood扮演的舞蹈大师长得太像了。