If China can build a skyscraper in 19 days, why can't the United States do that as well?
如果中国能在19天内建成一座摩天大楼,为什么美国办不到呢?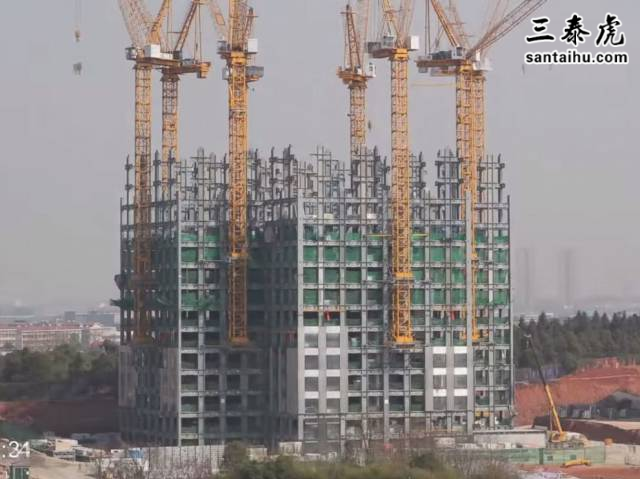 以下是Quora读者的评论:
Matthew Lohden, 30+ years working in the design and construction of buildings.
A US company once built a house in 8 hours.
US teams could build a skyscraper in the same fashion as the Chinese one given good enough reason. The reality though is that the building wasn't built in that time. It was only erected. There is also all the time spent preparing and assembling all the components so that the erection could be so quick. There are certainly advantages to modular construction but there are also trade offs which make it unsuitable in many cases and of limited use in others.
The Chinese are still developing their infrastructure and it makes sense to explore ways to do it faster and with economies of scale. In the US our problems are more about repairing, updating, and reorganizing an otherwise pretty fully developed built environment. The applications for such full on modularization are much more limited here.
一家美国公司曾经在8小时内建起了一栋房子。
如果有足够的理由,美国团队也可以像中国团队一样建造摩天楼。但事实是,这座建筑不是在那时候才建造的。他们只是把房子搭起来而已。之前也花了很多时间来准备和装配所有的组件,才使得安装可以这么快进行。模块化结构当然有优势,但也需要有所舍弃,使其在许多情况下并不完美,在其他情况下也有所限制。
中国仍在发展基础设施,探索加快发展速度、实现规模经济是有意义的。在美国,我们的问题更多的在于修复、更新和重建一个相当发达的建筑环境。这种完全模块化的应用在这里非常有限。
Jerry To, lives in Hong Kong
The US COULD do that, if they invest into the prefab technologies and manufacturing facilities as much as the company behind this skyscraper did.
The US just didn't do it, because there's no need to erect skyscrapers in 19 days.
In fact, China didn't need to erect skyscrapers in 19 days either. The vast majority of China's buildings were not completed this way.
Even for this particular project, they still didn't HAVE to complete it in 19 days. I'm sure they can save a bit more construction cost by having a more relaxed schedule.
Then why did they do it? Because if they took their time and spent a couple months building this, you most likely would not have heard about it from WSJ (although the speed would still be impressive).
译文来源:三泰虎 http://www.santaihu.com/47990.html 译者:Joyceliu
美国有能力做到这一点,如果他们像建造这座摩天大楼的公司一样,对预制技术和制造设施大举投资的话。
美国没有这么做,是因为没有必要在19天内建起摩天大楼。
事实上,中国也不需要在19天内建造摩天大楼。中国绝大多数建筑都不是这样建成的。
即使是这个特别的项目,他们也不需要在19天内完成。我相信他们可以通过更宽松的日程安排来节省更多的建设成本。
他们为什么要这么做呢?因为如果他们花上几个月的时间来构建这个系统,你极有可能不会从《华尔街日报》上听到这个消息(尽管几个月的建造速度也依然令人印象深刻)。
The company, Broad Sustainable Building (BSB), did this as a public stunt to promote what they called "sustainable building technologies". They were also behind several other "rush construction" projects such as a 30-floor hotel in 15 days and a 15-floor hotel in less than a week. Their goal was to eventually build a 200+ stories super-skyscraper using similar technologies. That thing, if built, will be slightly taller than the Burj Khalifa.
It's also worth noting that, although construction speed was the single most eye-grabbing element in news like these, it was not BSB's main selling point. Like I've mentioned earlier, people rarely NEED to have skyscrapers built in a few weeks, not even in China. BSB's main selling point was actually energy conservation, emission reduction, superior interior air quality, and reducing building cost.
远大可持续建筑公司(BSB)将此作为一项宣传噱头,以推广他们所谓的"可持续建筑技术"。他们还参与了其他几项"极速建设"项目,比如15天内建成一座30层的酒店,不到一周时间建成一座15层的酒店。他们的目标是最终使用类似的技术建造一座200层以上的超级摩天大楼。如果建成,它将比哈利法塔还略高一些。
同样值得注意的是,尽管建设速度是这类新闻中最吸引眼球的一个因素,但这并不是BSB的主要卖点。就像我之前提到的,人们基本上都不需要在几周内建造摩天大楼,即使在中国也不需要。BSB的主要卖点实际上是节能、减排、优良的室内空气质量和降低建筑成本。
Benjamin Okopnik, Endlessly curious polymath
I agree with much of what has been written, but I also note a certain attitude in some of the answers that's worth addressing: some people seem to be trying to justify, rather than simply compare. And that adds a nasty little edge to the discussion that doesn't really need to be there.
If someone in the the US had done this, we'd be trumpeting it all over the world, and damn well strutting with pride. That's what we did with the Empire State building, and to some degree with all our major achievements. "We did it; we are #1." Rightly so, because the winner deserves the pride of achievement - and knocking that is mighty small of anyone who chooses to do so. China is to be congratulated on having done this, and there are lessons to be learned from it - even if it doesn't need to be exactly emulated.
我同意很多答主的观点,但我也注意到,有些答案中有一种态度值得探讨:有些人似乎是在试图证明自己,而不是简单地比较。这就给我们的讨论增加了一些不必要的麻烦。
如果美国有人这么做了,我们一定会在全世界大肆宣扬,并且自豪地昂首阔步。这就是我们对帝国大厦所做的,在某种程度上也是对我们所有重大成就所做的。"我们做到了,我们天下第一。"这样做是对的,因为胜利者值得为自己的成就感到骄傲。值得祝贺的是,中国已经做到了这一点,我们可以从中吸取教训——即使我们并没有必要进行效仿。
Anonymous
I see a lot of things going on in this video.
Is the building complete, or is only the core and shell simply completed? Either way it is an impressive feat, but they are not the same thing.
1.There is clearly major offsite prefabrication going on, which presumably started long before the 19 day counter started ticking. In the US, there is also work done in advance of construction but not to this scale. There is nothing wrong with prefabrication, but it is little disingenuous to look only at the time spent on site if there were perhaps weeks or months spent working in large scale factories off site.
2.From the video, it appears that the building is being built in a low density area, which makes sense for China, which has massive growth and need for new development. In the US, most skyscrapers are built in areas of existing high density, making the shipping, staging and placement of these massive pre fabricated constructions potentially impractical or impossible.
3.The building uses 7 simultaneous tower cranes. That is a massive investment of resources and unheard of in the US(buildings typically have 1 crane). I don't believe the US has ever found it necessary to provide construction this fast. Like many things, if you throw enough resources at them, you can do them faster, but you may lose efficiency. This is a matter of priorities.
我在这个视频中看到了很多东西。
建筑是完整的,还是仅仅完成了核心和外壳?但无论如何,这都是一个令人印象深刻的壮举,但事实并不是一回事。
1.很明显,在19天倒计时开始之前,就已经开始了大规模的场外预制。在美国,也有一些构建部分是在建设之前完成的,但规模没有这么大。预制并没有什么问题,但如果只看到现场花费的时间,而忽略了大型工厂内几周或几个月的准备工作,那就有点不诚实了。
2.从视频中可以看出,该建筑是在低密度地区建造的,这对中国来说是行得通的,因为中国增长迅速,需要新的开发工作。在美国,大多数摩天大楼都建在现有的高密度地区,这使得这些大型预制建筑的运输、分期组装和布局可能不切实际,不可能完成。
3.该建筑使用了7台同时运行的塔吊。这是一个巨大的资源投资,在美国闻所未闻(建筑物通常只配有一台起重机)。我认为,美国从未认为必须如此快速地建设。像很多事情一样,如果你投入足够的资源,你当然可以做得更快。这是一个优先顺序的问题。
Sumanth Reddy, Expertise in construction defect investigation, litigation support and safety
The count 19 days in inaccurate. I strongly believe the time of construction should include the time spent in prefabrication of elements.
Like others pointed out here, a lot of heavy equipment was used on site. This is because apparently the site was in a location where clogging the routes to the site was about to cost a lot more than deploying the machinery (I'll edit the answer with reference once I find it again)
Also, the operation of the crane could be difficult (is a single crane was deployed - from what you can see in the video - it had to move a lot) and perhaps the cost of using it for more number of days exceeded this option.
It always comes down to the economics. If these conditions exist, I believe US or any country for that matter would opt for such a choice and could make it possible.
There are some doubts raised by people about the quality of construction. I read a report where it was cited that the building was extremely well designed and was capable to satisfy the demands of the structure in a 8.0 magnitude earthquake. There is no need to doubt the structural integrity since workforce is not uncommon in China and so even though the time spent is less, the total number of hours put is quite large.
19天的算法不准确。我认为建造的时间应该包括预制构件的时间。
正如其他人在这里指出的,现场使用了很多重型设备。这显然是因为该站点所处的位置,若阻塞通往该站点的路所花费的成本要比部署重型设备高得多。
此外,起重机的操作可能会很困难(从视频中可以看到,现场部署了一台起重机——它必须移动很长的距离),而且使用多日的成本可能会超过同时使用多台重型设备。
这归根结底在于经济。如果存在这些条件,我相信美国或任何国家在这个问题上都会这么选择。
人们对工程的质量提出了一些疑问。我读了一篇报道,报道中说,这座建筑设计得非常好,能够抵御8.0级地震。因为中国的劳动力很充足,我们没有必要怀疑其结构的完整性,因此,即使花的时间更少,投入的总小时数也相当大。
Ed Caruthers, Retired physicist and technology developer, age 72
To build on an answer by Anonymous, the US has lots of building codes and regulations. Most were created in the name of safety. Some may be obsolete. I don't know if the current codes would allow all the methods used in the 19 day construction. I can't tell from the video. Maybe some of the methods would actually be unsafe to use, or would build an insufficiently safe building. There have been news stories in the US about earthquakes revealing fraudulent building practices in some parts of China.
The first possible problem that comes to mind is the time for concrete to cure. I don't know the spec's. But if pouring and curing of the foundation was part of the 19 days, you might want to look that up.
The US does not generally prohibit construction using prefab components. For the Hemisfair in my hometown of San Antonio, Texas, way back in 1968, the Hilton Palacio del Rio Hotel was constructed using rooms constructed on the ground and then placed into the hotel frame by cranes. I heard at the time that an invention was required, something like an airplane's tail section, to enable precise movement of the rooms through space, to the right position with the right orientation. The method did yield a hotel ready for use in what was then record time.
我选择匿名发布这个答案,美国有许多建筑法规。大多数都是以安全的名义而设立的。有些可能已经过时了。我不知道目前的规定是否允许为了在19天内完工所采取的种种办法。我看不出来。也许有些方法实际上不够安全,或将导致建筑物的安全出现问题。美国有报道称,地震使得中国部分地区出现了豆腐渣建筑。
第一个可能出现的问题是混凝土的凝结时间。我不知道具体数据。但是如果混凝土的浇筑和养护也包含在这19天中,可能要查一下。
美国一般不禁止使用预制构件进行施工。早在1968年,在我的家乡德克萨斯州圣安东尼奥市举办的西半球博览会上,希尔顿帕拉西奥•德尔•里约热内卢酒店就将在地面上预制的房间,用起重机装入酒店框架内。我听说当时还产生了一项发明,有点类似于飞机的尾部设计,使房间在空间中能够精确移动,达到精准的位置和方向。使用这种方法确实建成了一个酒店,随搭随用。
Nicolaas Manoppo, MSE Civil Engineering & Geotechnical Engineering, University of Michigan (1987)
Obviously this is a hoax. A 100 storey skyscraper completed in just 19 days?? Bua ha ha ha ha …..
This makes me wonder. Why such question like this can get through Quora?
No problemo. I just post a saga below.
There is a populer saga from Java. Thousands years ago, supposedly there was once a mighty knight named Bandung Bondowoso, who managed to build 999 out of one thousand temples in just one night. He was short one more temple when suddenly the roosters were crowing to mark the arrival of the morning. Bandung Bondowoso hence failed to fullfil his promise to build one thousand temples in one night, and hence he could not marry the beautiful princess Rara Jonggrang. The princess had ordered her people to make loud noises to awake the roosters before the dawn came.
There. You see, Bandung Bondowoso is far superior than those China's contractors
显然这是一个骗局。只用了19天就建成了一座100层的摩天大楼?哈哈哈哈…
这让我很好奇。为什么这样的问题也能在Quora上发布出来?
好的,没问题。。我想跟大家分享一个传奇故事。
Java还有一个更受欢迎的传奇故事。几千年前,据说曾经有一位威武的骑士,名叫万隆·邦多沃索,他在一个晚上建造了999座寺庙。还差一座庙宇就满一千座了,突然公鸡们开始报晓,天亮了。万隆·邦多沃索没有履行他在一夜之间建造一千座寺庙的诺言,因此无法迎娶美丽的公主拉拉·颜格朗。公主命令她的人在天亮前将公鸡吵醒。
你看,万隆·邦多沃索比那些中国承建商还要牛得多呢。
Peter Evans-Greenwood, Fellow, Centre for the Edge at Deloitte (2012-present)
The Chinese firm – Broad Sustainable Building – uses a "design for manufacture and assembly" (DFMA) process rather than a traditional craft-driven building process. DFMA processes are ~30% faster, even when you allow the the lead time for the manufacturing component of the work. You should add a few weeks onto that 19 days to get total time, but that would still be a very quick build.
Most of this time saving comes from moving labour from the uncontrolled environment of the construction site to the controlled environment of the factory, so there's no rain delays etc., and there is less work and less workers on-site so it's easier to optimise vertical transport (which is a choke-point on high-rise builds). Typically you can install a new floor on-site in ~4 fours, at which point the new floor is watertight, and the trades can go through to finish the interior. There's also no live edges so its also a safer work site. (One nice statistic is that there have not been any deaths in high-rise DFMA builds in Australia to date.)
这家名为远大可持续建筑的中国公司采用的是"制造和组装设计"(DFMA)流程,并非传统的建筑流程。即使算上预制组件需要的时间,DFMA流程比传统流程要快上30%左右。在这19天的基础上再增加几个星期,就是工程总时间了,但这仍然是一个非常快速的构建周期。
最节约时间的环节,是将劳动力从天气不可控的建筑工地转移到可控的工厂中,所以不会因为下雨造成延误等等,现场的工程量较少,工人也较少,所以很容易进行垂直运输(对于高层构建来说是个障碍)。到目前为止,澳大利亚还没有任何高层DFMA建筑造成人员死亡。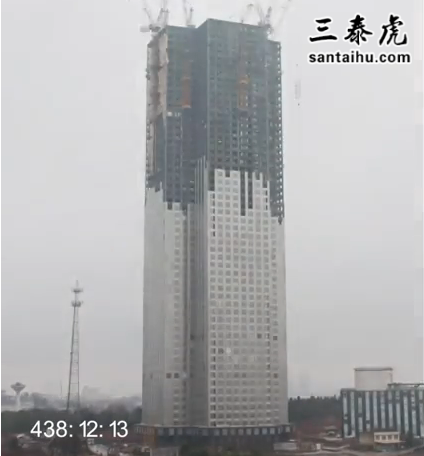 Nick White, Trade, Quantity Surveying and Construction Management professional.
China has laid down the gauntlet and shown off what's possible with prefabricated construction methods.
Some questions remain unanswered from the video such as build quality (is everything plumb, level and watertight?), fire compartmentalism (will a fire on level 2 be contained to level 2?) and worksite safety (how many workers were injured in that great rush?).
A US construction company is likely to adopt the construction method for the purpose of improving worksite safety and program length and hence money.
中国已经挑战成功,展示了预制施工方法的可行性。
视频中还有一些问题没有说明,比如建筑质量(是否所有东西都是垂直的、水平的和防水的?)
美国的一家建筑公司可能会采用这种施工方法,以改善工地的安全性和项目工期。
Craig Stevenson
Why would we want to?
Do we really need another skyscraper.
Our building regulations are far more strict. A good thing.
I believe when they pour an entire floor of a building they must do it to precise timing. Off by a period of minutes need to chip the entire floor up, for safety, and likely for strength and due to qualities of mix in high rise structures. We do not need to build public housing 1960 structures, which we spent tax dollars tearing down in late 1990's, now, or ever in future. We will still be building single family homes within the metropolis 100 hundred years hence, with plenty of room for the following century, and this within the metropolis.
我们为什么要这么做?
我们真的需要再多一座摩天大楼吗?
我们的建筑法规要严格得多。这是好事。
我相信,他们搭建时必须精确地计时。为了安全,也出于高层结构的混合质量和强度要求,需要将整个地板切割开。我们无需建造1960年的公共住房结构,这种房子倒了1990年代末,还让我们花费了纳税人的钱进行了拆除,无论现在和将来,都不需要。100年后,我们仍将在大都市中建造单户住宅,为下一个世纪提供充足的空间,而这也将在大都市中得到实现。
Ken Carson, Civil/Geotechnical Engineer
The United States does not build sky scrapers. Developers choose to build what they believe will be profitable with considerations of revenue, liability, and a host of other factors.
Engineering and construction are not Olympic events. They are business ventures. To frame this as some sort of US vs China contest is totally pointless.
Where exactly would 20 such buildings be built in San Francisco? The city is nearly built out. If the profit margins were there, developers would be building them today. Also, if there is more housing the prices will drop and your landlord wouldn't be able to suck all your money out of your bank account any more. As far as the question about incompetence, that doesn't even deserve to be addressed.
美国不建造摩天大楼。考虑到收入、负债和许多其他因素,开发商会选择他们认为有利可图的项目。
工程和建筑不是奥运会项目。它们是商业冒险。把这种事跟美国对中国的较量扯上关系,是完全没有意义的。
旧金山哪里能建造20座这样的建筑?这个城市已基本定型。如果有利润空间,开发商今天就会开始建造了。而且,如果房子多了,房价就会下降,你的房东就没办法压榨光你银行账户内的每一分存款了。至于有没有实力的问题,根本不值得讨论。
Johnny Vee
US built the Liberty ships in less than 2 weeks during WWII, or even less for some of the ships under friendly competition. It was surprising to hear. The question here is when does the construction starts officially - making the first cut to make the modules, digging the first hole, or joining the first module, etc..
The construction in reference to was built in modules. Practically, the construction has started offsite way ahead of time. So, it is not about "if, can", it's more about "if, want to" if some builders would like to build the same way here in US. Nothing to do about those "soft variables".
第二次世界大战期间,美国在不到两周的时间里建造了自由号。听到这个消息真令人吃惊。这里的问题是建造是什么时候正式开始的——最开始切割模块,挖第一个洞,或者加入第一个模块,等等。
这是个模块构建的过程。实际上,施工早就提前进行了了。所以,如果一些建筑商想在美国用同样的方式建高楼,不是"能不能",而是"想不想"的问题。不要对那些"软变量"做任何处理。
Judith Watson
Money, we wont do that here, though in many instances could, construction in the USA is greatly controlled by special interest groups and politics.
In addition, we utilize bidding processes to determine who and what construction companies can build what, and how they build also.
Unions also factor into the processes and costs to build. The longer the process, the more money made by tradesmen, and laborers... Again, money, how much money there is to be made, longer it takes, more money made by everyone involved. Just my point of view here-I don't know jack isht really!
美国不会这么做,虽然在很多情况下有这个能力,在美国,在很大程度上,房屋建设是由特殊利益集团和政治控制的。
此外,我们利用投标来确定谁、哪家建筑公司可以建造什么,以及他们如何建造。
工会还会将建设过程和成本计入考虑。这个过程越长,商人和工人赚的钱就越多……此外,对于钱这个问题,可以赚多少钱,花的时间更长,每个人赚的钱更多。这只是我个人的看法。
Bernd Hoffmann, Owner (1986-present)
It's not nations that build houses, it's companies.
You can try to make a race out of everything that you know, but is this sane?
If you are looking for Quality, especially if large amounts of money and many existences are involved, you should better take your time and handle those issues seriously.
Building skyscrapers is not the right topic for game shows!
建造房屋的不是国家,而是公司。
你可以试着把你所知道的一切都变成竞赛,但这理智吗?
如果你看重的是质量,特别是如果涉及大量的投资,你应该珍惜时间、认真处理这些问题。
摩天大楼的建造并非儿戏!
Ron Larson, lives in The United States of America (1963-present)
Ask the parents of all of those dead Chinese children who died when all of their schools collapsed in an earthquake a few years ago. I'm sure they were proud of how quickly those buildings went up.
I work in software development. We have a saying. You can have quality, speed, or cheap. Choose two. The same truth goes for building structures.
你可以去问问几年前因校舍在地震中倒塌而遇难的儿童的父母。我敢肯定,他们也曾对这些建筑的建造速度感到自豪。
我从事软件开发工作。我们有个说法:质量,速度,或者低价,只能三选二。同样的道理也适用于建筑工程。
Tim Virio, Industrial Operator (2004-present)
A better question is "Would anyone in the United States want to work/live in a skyscraper built in 19 days?".
Seriously, why is speed of construction somehow desireable? Think about it long and hard…..do you think that any corners were cut in a building erected in 19 days?
If I proudly proclaimed that I could completely assemble a carnival ride in 3 minutes….. when it takes s lot of people an entire day…… would you get on that ride first?
更好的问题应该是"在美国,会有人想在19天内建成的摩天大楼里工作/生活吗?"
说真的,为什么建设速度让人兴奋?好好想想、多想想……你认为19天内建成的大楼里,会不会有偷工减料的问题?
如果我自豪地宣称我能在3分钟内组装好一辆嘉年华车……而别人都需要一整天的时间才能完成,你愿意搭乘我的车吗?
Joshua Field, Bachelor in Political Science (Asian international relationships is my forte)
Because the Chinese pay per building built:
-You work for me on this part of the building, when it's finished you get 10000$
The American pay per hour
-You work for me for one hour, you get 10$
Now you can easily see why the Chinese are much more eager to finish their project and go find themself another building to build.
因为中国人每建一座楼就付一次钱:
-你负责这栋建筑的这一部分,当这部分工程完工时,你就能拿到10000美元
而美国人按小时计酬
-你为我工作一个小时,你就得到10美元
现在你可以很容易地理解为什么中国人更渴望完成他们的项目,进行下一座工程的建设。
Michael Sullivan, Inquisitive Soul & proud Masshole Liberal (1956-present)
My wife went to China in 2018 for an art convention. She was a featured artist and feted by the local authorities who showed her all around their new city. She was appalled by the poor quality of the construction wherever she went.
I for one would not step foot in a skyscraper built in 19 days.
2018年,我妻子去中国参加一个艺术大会。她是一位极具特色的艺术家,受到当地政府的欢迎,他们带她参观了他们的新城市。她对所到之处建筑质量的糟糕程度感到大为震惊。
就我个人而言,我是不会踏进一座19天就建成的摩天大楼的。
Tov Drian, former CEO at Cars and Automobiles
Planning and prepping should be summed up. Obviously, they had to plan the logistics and the blueprints out before even assembling the pieces. With all that done, it is of course quicker to erect it.
应该加上计划和准备工作耗费的时间。显然,他们在组装零件之前就必须计划好物流和蓝图。安排好了这些工作之后,建设过程当然会更快了。