Why doesn't India have skyscrapers, like China?
为什么印度不学中国建造摩天楼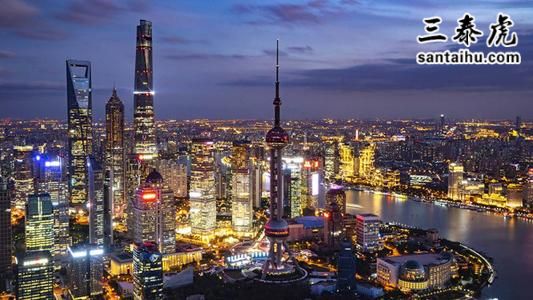 以下是Quora读者的评论:
Muthal Ganesan, Fully Fledged Gay Sri Lankan Tamil
India is still quite a poor country. It's GDP per Capita is still around 1/3 of that of Sri Lanka, which is still lower than countries in most of Eastern Europe and South East Asia.
There are also cultural limitations for building skyscrapers. A large number of political parties wish to ban skyscrapers for aesthetic or safety reasons (especially in South India).
But you can find skyscrapers in Mumbai and Bengaluru. Colombo is also getting a few skyscrapers too.
印度仍然是穷国,人均GDP大约是斯里兰卡的三分之一,比东欧和东南亚大多数国家的人均GDP更低。
建摩天楼,也有文化方面的限制。
很多政客不让建摩天楼,理由是影响美观和住着不安全,特别是在印度南方更是遭到反对
在孟买和班加罗尔可以找到摩天楼。
斯里兰卡首都科伦坡也有一些摩天楼
Prasad Pandit
No not actually. Now the world tallest residential building is under construction in Mumbai. Also there is no much need of very tall skyscrapers which we can boast of
译文来源:三泰虎 http://www.santaihu.com/47982.html
哪有这回事。孟买就正在建造世界最高的住宅楼。
我们也没必要建高楼,无非是可以拿来吹嘘一番,真没多大必要。
Kishan Patel, Diamond Planner at Hari Krishna Export (2016-present)
It is too costly too build skyscraper means if you building 100 storey building insted of it you will built 25 storys 4 building then your construction cost will be 10 times lower Burjkhalifa cost around 10,000 crore. in this money you can built small city. so it is only affordable where property price too high. but in India it is not able not even south Mumbai.
造高楼成本太高了。
就比如,建一栋100层的摩天楼,成本是建4栋25层高楼的10倍
迪拜建造哈利法塔,花了大约1000亿卢比,这么多钱,可以造一座小城市了。
只有房价高的地方,造摩天楼才划算。
在印度造摩天楼,划不来,在孟买南部造都不划算,没必要
Gopeshwar Singh, Humanities from Sahaydri School (2021)
Sarcastically india cant build skyscraper because we have a vast connection of wires in the air . But talking about reality india is capable of making anything in the world . Kohinoor building in mumbai is a skyscraper under construction
令人讽刺地是,我们印度没法建造摩天楼啊,空中到处是电线,怎么建?
不过说真的,这个世界没有什么是印度造不来的。
孟买的科依诺尔大厦就正在建造中
Anonymous
India's growth is people driven and heterogeneous. China cares a lot about what the world image, but India cares much about people's welfare (at least that is how it is supposed to be).
Under the same aspirations, China can make tall skyscrapers, but India only has reasonable sized towers mostly.
Skyscrapers are high density developments, which requires a lot of services concentrated on one area. That is mostly possible only in new developments, unless extensive rework on services is done at the urban planning level, which is a lot of money.
India will get it's skyscrapers when she is ready.
印度的发展是人民推动的,惠及人民的,中国很在意在世界上的国家形象,印度很在意老百姓的福利,至少说是这样说的。
中国很有抱负,建造了鳞次栉比的高楼大厦
需要摩天楼了,印度自然会建造。
Chandravadan Trivedi, former Retired Fishery Scientist
Any skyscrapper has to get clearance from many govt agencies including Defence & Civial aviation.
Indian builders try to congregate as near to city centre as possible, which goes against human safety, as grouting of buildings are also not strictly adhered to - as a precaution to earth quakes.
Many cities could not ensure 24X7 electric supply, vey much needed for lifts & elevators. China has assured all of these.
Only the Eastern part has population, the ehole of west is having far lesser population. Hence need for sky scrappers is more than India.
要建摩天楼,需要很多政府机构的批准,比如需要印度国防部的批准,需要印度民航局的批准
印度很多城市不能保证全天候24小时的电力供应,而高楼需要电梯,电梯运行需要电。这些都是中国能保证的。
中国东部地区人口稠密,西部地区人口稀少,对摩天楼的需求比印度更大。
Siddharth Baxi, Indian and proud
India does have skyscrapers. I think what you mean to ask is why India doesn't have as many skyscrapers as some developed countries or why they're not as tall.
印度是有一些摩天楼的,你应该是问为什么印度的摩天楼没有发达国家那么多吧,或者说为什么印度摩天楼没有其他国家的高吧
To answer this, we'll have to look at it from a historical perspective.
为此,我们可以从历史方面来寻找答案:
Where? The first skyscrapers were built in areas like New York and Chicago, which were strapped for land close to where the action was. It made sense to build vertically, rather than go further away. This is why majority of the skyscrapers today are in teeming urban centres and people in suburban USA don't live in them.
摩天楼建在哪里?
世界最早的摩天楼是建在纽约和芝加哥,这些城市缺地,所以要造高楼,要垂直发展。
当今世界,大多数摩天楼建造在市中心。
When? The skyscrapers built in 19th century USA had 20 floors. For modern buildings to be called skyscrapers, they need have at least 40–50 floors. Most places in India are not expensive enough to warrant that sort of demand from a piece of land; people would just go a little further away. The only cities to have skyscrapers in India are Mumbai, Kolkata , NCR, Bangalore and Mangalore ( this has only 1, while the others have many ). This supports the argument that skyscrapers crop in places with high demand for floor space.
什么时候建的?
美国19世纪建造的摩天楼只有20来层,现在至少要40-50层,才能被称为摩天楼。
印度大多数地方并非寸土寸金,没必要建那么高的楼
印度摩天楼比较多的城市是孟买、加尔各答、班加罗尔。都是土地比较稀缺的城市。
How? Extremely tall buildings are a lot more difficult to build than normal buildings. They have to be structurally stronger and I wouldn't be surprised if they had different regulatory norms.
怎么建?
建造超高摩天楼,比建造普通大楼要难多了,建筑结构必须牢固,施工标准肯定不同。