What is your biggest cultural shock and realization from visiting China?
中国给你带来的最大的文化冲击和感触是什么?(3)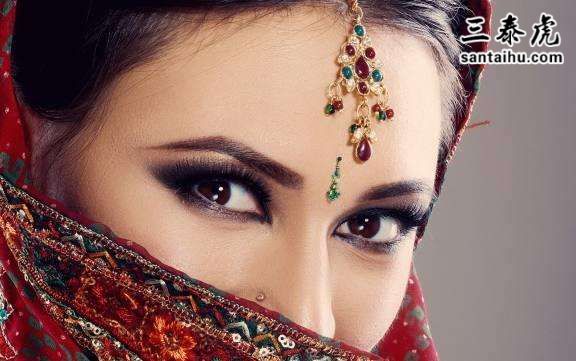 Quora读者的评论:
Shane Thomas, Have budget travelled to 111 countries, 600 cities
In 1994 it was the starring at the tall strange foreigner with the white skin and big nose.
It was instant stardom in rural areas, the 50 hello's a day from kids, I would say Nihao back and they where most impressed. Swarming around you.
Lack of being understood in English. 6 different English speakers would give you 6 different answers to your question.
IN small cities locals knowledge was limited to where they where born, and had not left that Area, so where not worldly.
I was amazed at helpfulness of the poor even though we had no common language.
The rudeness of pushing in front of a line of people demanding a ticket.
Spitting everywhere.
Noise produced by a simple act as brushing teeth. The harshness of the tonal language and it seemed like they are allways yelling at each other.
The number of copy cat business beside each other.
The beauty of the country
The size of the country.
The number of big cities.
The density of people, clustered 40 story apartments blocks.
在1994年,大家都会盯着白皮肤大鼻子的高大奇怪的外国人。
每天有50个跑过来问好的小朋友,我都跟他们回复一句你好,他们给我留下的印象最深。一直围着你转。
大家都不太懂英文,同一个问题,6个人会给出6种回答。
在小城市里,当地人只知道他们出生的地方的事,没有离开过那里。
虽然我们没有共同的语言,但我对穷人的乐于助人感到惊讶。
买票的队伍里,会有粗鲁的行为,大家推搡前面的人抢着买票。
随地吐痰。
刷牙时会发出很大的噪音。说话时嗓门很大,总是在互相嚷嚷。
山寨企业比比皆是。
乡村之美。
国土面积。
大城市的数量。
人口密度,聚集在40层楼高的公寓楼。
IN big cities, 6 to 10 people to a room
Eating of dog. Rat, snake, found in the local markets.
Climate varies below zero to high 30's
Number of mobile phones and Internet cafes. Having to supply Id to use a Internet Cafe.
IN 1994 city intersections had hundreds of bicycles merging from all directions
The size of the 3 gorges dam, with it's 600km long Lake, I saw what is now 70m below the water line, millions of people displaced.
IN modern times the improvement in high speed transportation including a maglev train that does 4 33 kmhr and has done so for 20 years.
Golden weeks last 7 to 10 days, and happen twice a year, the whole country is traveling at once causing koas on transportation and prices go up on accommodation
Having to register with the PSB, the police if staying with a local. Hotels do this automatically with out u knowing.
How much richer China has become in the last few years, prices have increased.
Landlords to scared to rent properties for fear the tenants will trash them.
Happy travels
在大城市,6到10个人蜗居在一个房间。
当地人会吃狗肉,老鼠肉,甚至蛇肉。
气温从零度以下到30多度,跨度很大。
手机和网吧的数量极多。必须提供身份证才能进网吧。
1994年的时候,城市十字路口有数百辆自行车从四面八方汇集而来
三峡大坝的规模十分惊人,有600公里长的蓄水湖,数百万人背井离乡移居他处。
如今,高铁大跨步发展,磁悬浮列车的时速可达433公里。
黄金周持续7到10天,一年有两个黄金周,全国上下人口大迁徙,导致交通繁忙和酒店价格飞涨
如果在当地居住,就必须到公安局登记。酒店会在你不知情的情况下自动登记上报。
中国过去几年变得极度富有,物价也随之水涨船高。
房东害怕租房子,因为担心房客会把房子给糟蹋了。
旅行愉快哈。
Rosco Johns, studied at Colleges and Universities
There were many things that amazed me in visiting China, and in each of my visits something else did.
The development. I was amazed at the empty 6 lane highways everywhere.. empty except for men in straw hats pulling their carts along them. Equally i found it odd that i am queueing for a trip on a modern high speed ferry boat with people carring chicken crates.
I was dissapointed at the volumes of trash floating down nearly every river i saw.
I was amazed to see all the motorbikes were electric, and not a petrol engine anywhere. equally amazed at how many drove on the wrong side of the road
I was shocked at walking along a road to my hotel pulling my suitcase and having a group of men drinking across the road throwing bottles at me. Equally i was shocked at a chinese policeman walking up to me outside some markets and eyeball and abuse me for no reqson whatsoever.
In a non tourist city was uncomfortable sitting on a bus enjoying the outside view, to turn around and find almost the entire bus were just staring at me.
I was a little annoyed at queue jumping when waiting for a restrauant table, and amazed at how many times i asked my chinese friend what others were fighting about when overhearing their yelling, only to be told theyre not fighting
译文来源:三泰虎 http://www.santaihu.com/47655.html 译者:Joyceliu
在我访问中国期间,有很多事情让我感到惊讶,而且每次中国之旅都有新的让我惊讶的事情。
中国的发展。到处都是空无一人的6车道公路。空无一人,只有戴草帽的人推着他们的车在路上走着。让我同样感到奇怪的是,当我在一艘现代化的高速渡轮上排队时,船上居然还有人还提着鸡笼。
我看到几乎每条河上都漂浮着大量的垃圾,对此我感到很失望。
我惊奇地发现所有的摩托车都是电动的,不是汽油发动机。同样惊讶的是,还有不少人在马路的另一边开车。
当我拖着行李箱走在去旅馆的路上,一群男人在马路对面喝酒,并向我扔瓶子时,我感到很震惊。同样令我震惊的是,在一些市场外,中国警察走到我面前,毫无理由地瞪着我,辱骂我。
在一个非旅游城市里,坐在公交车上欣赏外面的景色很不自在,一转身就发现几乎整车人都在盯着我看。
我对在餐馆排队时遇到有人插队有点恼火,我也惊讶地发现,好多次当我无意中有人大喊大叫,争论不休时,我问我的中国朋友发生了什么,他们都告诉我没事。
Anissa Fayza, studied at Bandung Institute of Technology
Originally Answered: What was your biggest culture shock going to China?
There are some interesting things I notice during my single one week travel to Shanghai in 2015. Contrary to my assumption about them before coming, I found them kind and hospitable towards their guest, and would do efforts to make their guests comfortable, despite their lack in English.
1.Massive amount of food they serve. They seemed never let the tables and plates empty during dining, and endlessly offer the guest to try all the food they serve.
2.Seems everyone drink alcohol. I don't know if that's applicable to all Chinese, but people I've met all drink alcohol with their meal. And they insisted that their guests drink alcohol too. I've told them that I don't drink alcohol, but they insisted that I should drunk. I hate to brought up religion matters, but seeing that they still insisted, I eventually told them that I don't drink because of my religion (and should have been clear to them because of my look, I wear hijab). But still, they persuaded me that drink alcohol was part of their hospitality toward guests, and that I should be OK drinking it because I was in China, lol
3.How wide their roads are. They seem to build infinite length of road that are really, really wide.
你去中国时感受到的最大的文化冲击是什么?
2015年,我在上海独自旅行了一周,期间我注意到了一些有趣的事情。与我来之前以为的相反,我发现他们对客人和蔼可亲,热情好客,尽管他们不懂英语,但会尽力让他们的客人感到舒适。
1.他们会端上一大桌子的食物。用餐时,他们似乎从不让餐桌和盘子空着,会不停地给请客人品尝所有食物。
2.似乎每个人都会喝酒。我不知道是否所有的中国人都这样,但我见过的人都会在吃饭时喝酒。他们还坚持请客人喝酒。我告诉他们我不喝酒,但他们坚持要我喝。我并不愿提及宗教问题,但他们太过坚持,最终我只能告诉他们,我不喝酒是因为宗教信仰(他们应该很清楚的,因为我的外貌特征很明显,而且还戴着头巾)。但是,他们还是劝我,喝酒是他们的待客之道,我现在在中国,喝一点没关系,哈哈
3.他们的路太宽了。他们似乎建成了没有尽头的非常非常宽的道路。
Abhishek Agarwal, Nothing to say
Interesting that I came across this question as I just landed back in Delhi after 15 days in southern China.
1.Infrastructure: Best i've seen. Most of it is better than U.S. The reason for this is everything is brand new. The metro is extremely well connected to every part in the city.
2.Women: Because I went for work I interacted with a lot of entrepreneurs and business owners and to my surprise, almost half of them were girls or older ladies.
3.Openness: I found their society very open. I don't know if it was just for business, but in general I found it very easy to talk to them.
4.Food: The food I had there was completely different to the Chinese food I've been having all this while in India and China.
China has a lot to offer and I loved their country. I will go back and explore more in future for sure.
有意思的是,我在中国南方待了15天,刚刚回到德里,就看到了这个问题。
1.基础设施:是我见过最棒的。大多数地区比美国还要好,原因是一切都是新建的。地铁与城市的各个区域连接得非常好。
2.女性:因为我是去中国出差,所以我和很多企业家和企业主交流过,令我惊讶的是,他们中几乎有一半是女孩或年长的女性。
3.开放度:我发现他们的社会非常开放。我不知道是不是只是为了做生意,但总的来说,我发现和他们交谈很容易。
4.食物:我在中国吃的食物和我在印度吃的中餐完全不同。
中国有很多特别之处,我爱中国。我以后一定会再去中国,深入了解中国。
Budi Kurniawan, Self Employed (2009-present)
I'm Indonesian chinese studied mandarin at guangzhou and shanghai for 1.5 years total, some of the biggest culture shock:
1.The culture is totally different. Being chinese descent with short ties (my grandfather came from mainland) i thought mainland chinese has familiar culture, but i was wrong, everything is different. For example mainland china has a very strong save face culture and care less about the cost of saving face while most indonesian chinese is well known to be frugal and care less about image.
2.Confucianism. In indonesia we have temples that teach confucius values and which people prays on, it's considered as a religion called kong hu cu, i thought this religion came from mainland china and most mainlanders practise this same religion. To my surprise most chinese are atheist and not considered confucianism as religion but as guidelines on moral values.
And there's still a lot more
我是印尼华人,在广州和上海学习了一年半的普通话,其中一些最大的文化冲击有:
1.文化完全不同。作为一个跟中国关系颇近的华裔(我的祖父来自大陆),我以为大陆人跟我们的文化相似,但我错了,一切都不一样。例如,中国大陆有很强的面子文化,不太在意挽回面子的成本,而大多数印尼华人则很节俭,不太在意形象。
2.儒家思想。印度尼西亚有教授孔子价值观的寺庙,人们在寺庙里祈祷,我认为这种宗教来自中国大陆,大多数大陆人都信奉这种宗教。令我惊讶的是,大多数中国人是无神论者,他们并不把儒家思想奉为宗教,只是把它作为道德价值观的指导方针。
这样的例子还有很多。
Kelly Kennedy, Spent two weeks in China while sick and hungover
I recently visited my brother who lives in Shenzhen. For two weeks, our family went from Beijing, Xi'an, Zhangjiajie, Shenzhen, and then finally to Hong Kong.
I hated China, but I had some wonderful experiences on the Great Wall, the avatar mountains, and even doing some cliff diving by a beach near Hong Kong. The thing that struck me most about the Chinese culture was how much they didn't care. I like to think I'm a very compassionate person and I am careful to make sure I am not a hinderance in other people's lives.
They could not care less about others because they are so focused on their own survival. Littering, defecating anywhere and everywhere, ripping off Americans for fun (they were thrown off guard when they realized my brother is almost fluent in mandarin), and more. Honestly, if they could take advantage of any situation, even if it would affect others negatively, they did it.
And I know that this behavior is universal to a certain extent, but there are no words for how much the average Chinese citizen will screw other people over.
我最近去看望住在深圳的弟弟。我们一家从北京、西安、张家界、深圳出发,经过两周的时间,终于到了香港。
我讨厌中国,但我在长城、阿凡达拍摄地有很美妙的经历,我还在香港附近的海滩上尝试了悬崖跳水。中国文化给我印象最深的是他们不关心别人。我认为自己是一个很有同情心的人,我会很小心,不让自己成为别人生活的累赘。
他们不关心别人,因为他们太关注自己。他们到处乱扔垃圾,随地大小便,为了取乐而狠宰美国人(当他们意识到我哥哥能说一口流利的普通话时,他们被吓到了)。
我知道这种行为在很多国家都是普遍存在的,但是普通的中国人之狠,是无法用语言表达的。
M.F. Cappiello, The shortest Caucasian that Chinese people have ever seen
I was surprised at how happy people were. I came in 2000, and everything you saw about China in the US portrayed Chinese people as miserable. You would get the idea that people had basically no freedom in their everyday lives, and every day was gray and awful there. Then I came and saw all these people acting goofy and happy, like guys singing in the street, people laughing, people enjoying their lives. Even those who lived in poorer circumstances seemed to get a lot of joy out of everyday life — especially with their friends, co-workers and family members. That's not to say that the average Chinese person doesn't have a lot of worries and pressure (just like Americans do), but it wasn't the dystopia I had been led to believe.
我对中国人的快乐程度感到惊讶。我2000年来到中国,你在美国看到是美国媒体把中国的一切都渲染得很悲惨。你会觉得人们在日常生活中基本上没有自由,每天都很压抑,很糟糕。可我来到中国后,看到所有人都很开心,人们在街上唱着歌,人们微笑着,人们享受着他们的生活。即使是那些生活在贫困环境中的人,似乎也能从日常生活中获得很多快乐——尤其是与朋友、同事和家人在一起时。我并不是说普通的中国人就没有担忧和压力(就像美国人一样),但这并不是我曾经被误导的人间地狱。
Janelle Alicia Monroy, Chinese Language student, not a Chinese person
The amount of beer that is consumed.
Since I grew up in a primarily East Asian neighborhood and spend a lot of time on Quora, many of my experiences here haven't been particularly shocking.
But what surprised me is that there is beer at Burger King, beer being sold from street vendors, on airplanes, etc. Men walk down the street drinking beer. Beer is seemingly everywhere.
I've found this to be pretty suprising experience.
啤酒的消费量惊人。
我在一个东亚人为主的社区长大,在Quora上混迹已久,所以我对在中国的许多见闻并不特别令我震惊。
但是让我惊讶的是汉堡王有供应啤酒,街头小贩售卖啤酒,飞机上也有啤酒。男人在街上一边走一边喝着啤酒。啤酒无处不在。
我发现这是一个非常令人惊讶的经历。
Lucy Tokairin, Gi2C official representative, a professional internship provider in China
Originally Answered: What was your biggest culture shock going to China?
Firstly I have to say that I love China and love being in China. But... yes, there was a shock indeed to see that people (not always small kids) pee or even defecate on a streets. In Beijing, with its weird but amazing architecture, with its free public toilets every 100 meters! Yet, there are still people do their 'business' on a street like they just don't care (actually they really don't).
I remember myself having dinner at nice Chinese restaurant at Houhai (tourist area in Beihai North with lakes, hutongs, bars and restaurants) I was enjoying wonderful view of a night lake and white bridge, that looked so beautiful with all lighting ad lanterns. Then Chinese couple stepped on a bridge to help their kid pee directly to the lake. A public toilet was just 50 meters away, it was open.
你去中国感受到的最大的文化冲击是什么?
首先,我必须说我爱中国,喜欢住在中国。但是…是的,看到人们(不止小孩子)在街上小便甚至大便,确实让人震惊。在北京,每100米就有一个免费的公共厕所。但还是会有人当众解决,他们好像根本不在乎(实际上他们真的不在乎)。
我记得我在后海(北海北部的旅游区,有湖、胡同、酒吧和餐馆)的一家不错的中餐馆吃晚饭,我欣赏着美丽的夜湖和白色的桥,所有的灯都亮着,看起来很漂亮。然后,一对中国夫妇走上一座桥,让他们的孩子直接尿到湖里。公共厕所就在50米开外,并没有关门。
Nomad Bears, studied Budget Travel & Travel Tips at Visiting and Travel (2018)
Originally Answered: What was your biggest cultural shock visiting China?
We've been here for three weeks and there are a few big ones.
1.The number of people: Taipei is comparable in size to Toronto or Chicago but there is so much less space for the same number of people.
2.The efficiency: The trains are on time, there are no delays and food is served in minutes. Everything here happens so fast.
3.The language barrier: We hadn't realized before arriving the huge barrier that the Chinese language presented. It is impossible to read the signs or menus. It is not like visiting a European country and sounding out the word.
Those are our big three, otherwise, it hasn't been that bad. The smaller towns probably offer a different experience but compared to Toronto the culture shock hasn't been a struggle.
最初的问题是:你访问中国时,感受到的最大的文化冲击是什么?
我们已经在这里呆了三个星期了,遇到了几个文化冲击。
1.人口数量:台北的面积与多伦多或芝加哥相当,但人口密度要大得多。
2.效率:火车准点,没有延误,食物会在几分钟内端上餐桌。这里的一切速度都太快了。
3.语言障碍:在我们来中国前,我们并没有意识到中文回事一个极大的障碍。我们不可能看得懂标志或菜单。
这是我们遇到的最大的三个问题。小城镇可能提供了一种不同的体验,但与多伦多相比,文化冲击并不是一场斗争。
John Bickel, Quality/process Review in a Data Center Company
Originally Answered: What is your biggest cultural shock from visiting China?
That would relate to factors on both ends, to what someone experienced in China (which would relate to where), and to which cultures they were already familiar with. For someone visiting from Taiwan it might not be all that different (although per one take that is actually part of China), and other Asian countries may include some degree of commonality.
I visited China while living in Thailand. The two countries and cultures are quite different, in a sense, but at the same time Chinese culture is probably the main individual influence on Thai culture, perhaps more so than any original native local culture. Per my understanding the Tai people were the main group of any origin who now comprise the modern Thai population, a wave of immigration from Southern China that occurred mainly around 800 - 1000 years ago. It would be difficult to separate out early and late Chinese influences. It's easy to notice that Thai Buddhism came from India rather than China, and that the food is different in the two countries, but the rest of the cultural background mixes.
So back to the question. I first visited China about six years ago on a business trip to Shenzhen. That wasn't an ideal way to experience a native, older form of Chinese culture with freedom to explore; quite the opposite. Shenzhen is a newer, more developed area that per my understanding roughly equates to parts of California being a basis for tech industries. My family also vacationed in China five years ago, visiting Beijing and Shanghai. That wasn't exposure to rural, diverse forms of Chinese culture but the experience scope was a bit more broad.
你访问中国时感受到的最大的文化冲击是什么?
这跟两个因素相关:跟一个人在中国的经历有关,也跟他们已经熟悉的文化有关。对于来自台湾的游客来说,中国可能并没有太大不同(尽管每个游客都是中国大陆的一部分),其他亚洲国家也能找到一定程度的共性。
我在泰国生活期间访问了中国。从某种意义上说,这两个国家和文化是非常不同的,但同时,中国文化可能是对泰国文化产生了重大的影响,也许这种影响比任何原始的本土文化都更明显。根据我的理解,泰人是现在构成当今泰国人口的主要群体,这些人就是在大约800至1000年前来自中国南方的移民潮。泰国佛教来自印度而不是中国,两国的食物不同,但其他文化则相互交融。
回到刚才的问题。我第一次访问中国大约是在六年前,当时我正在深圳出差。深圳是一个更新、更发达的地区,根据我的理解,这里跟加州的部分地区不相上下,以科技产业为主。我的家人五年前也曾去中国的北京和上海度假。他们并没有接触到中国乡村的、多样的文化形式,但体验的范围比我更广一些。
To make a long story short China was a lot more modern, developed, and familiar than I expected. It looked a lot like Thailand, just not quite as rough in places, with a much higher degree of infrastructure development. Chinese culture related to how people interacted there didn't stand out in any particular way. Japanese people definitely seem reserved, and Thais would come across as friendly but perhaps not as open as Americans, and Chinese people just seemed normal to me. Urban culture tends to cause people to be a bit more serious and reserved, due to people being exposed to so many other people all the time, and if anything the people just didn't express quite as much of the relaxed nature of Bangkok Thais, which is atypical for large cities anywhere.
So I was shocked that I wasn't shocked? Surprised instead, maybe.
Air pollution was really bad in Beijing late in the trip, like a grey fog over the city, but otherwise not notable at all in those three cities. A local Chinese family friend joined us in Shanghai and I was surprised that the local people interacted differently with her than with us. They were much more vocal, and at times would seem to argue loudly with her. That might've just been related to her being a bit forward or abrasive, even though she never was with us. We had been friends with her for a couple of years, and our kids went to school together in Bangkok. One friend's mother was very reserved and kind, and she was friendly but a bit more vocal, so it seemed like variation by person was the rule more than a related cultural norm.
长话短说,中国比我想象的更现代、更发达、更熟悉。中国看起来很像泰国,但基础设施发展程度要高得多。中国文化与中国人并没有任何特别之处。日本人看起来很矜持,泰国人给人的印象很友好,但可能不像美国人那么开放,中国人在我看来很正常。
所以我很震惊于自己没有感受到文化冲击。也许只有惊讶吧。
北京的空气污染非常严重,就像笼罩在城市上空的灰雾,但除此之外,这三个城市的空气污染并不严重。一位当地的中国朋友在上海跟我们结伴,令我惊讶的是,当地人与她的互动跟与我们的互动不同。他们的声音要大得多,有时似乎还会大声跟她争辩。我们和她已经是多年朋友了,我们的孩子一起在曼谷上学。有位朋友的母亲非常保守、善良,她很友好,但说话时嗓门更大。