Can a dad refuse to will property to his daughter?
父亲能拒绝将财产留给女儿吗?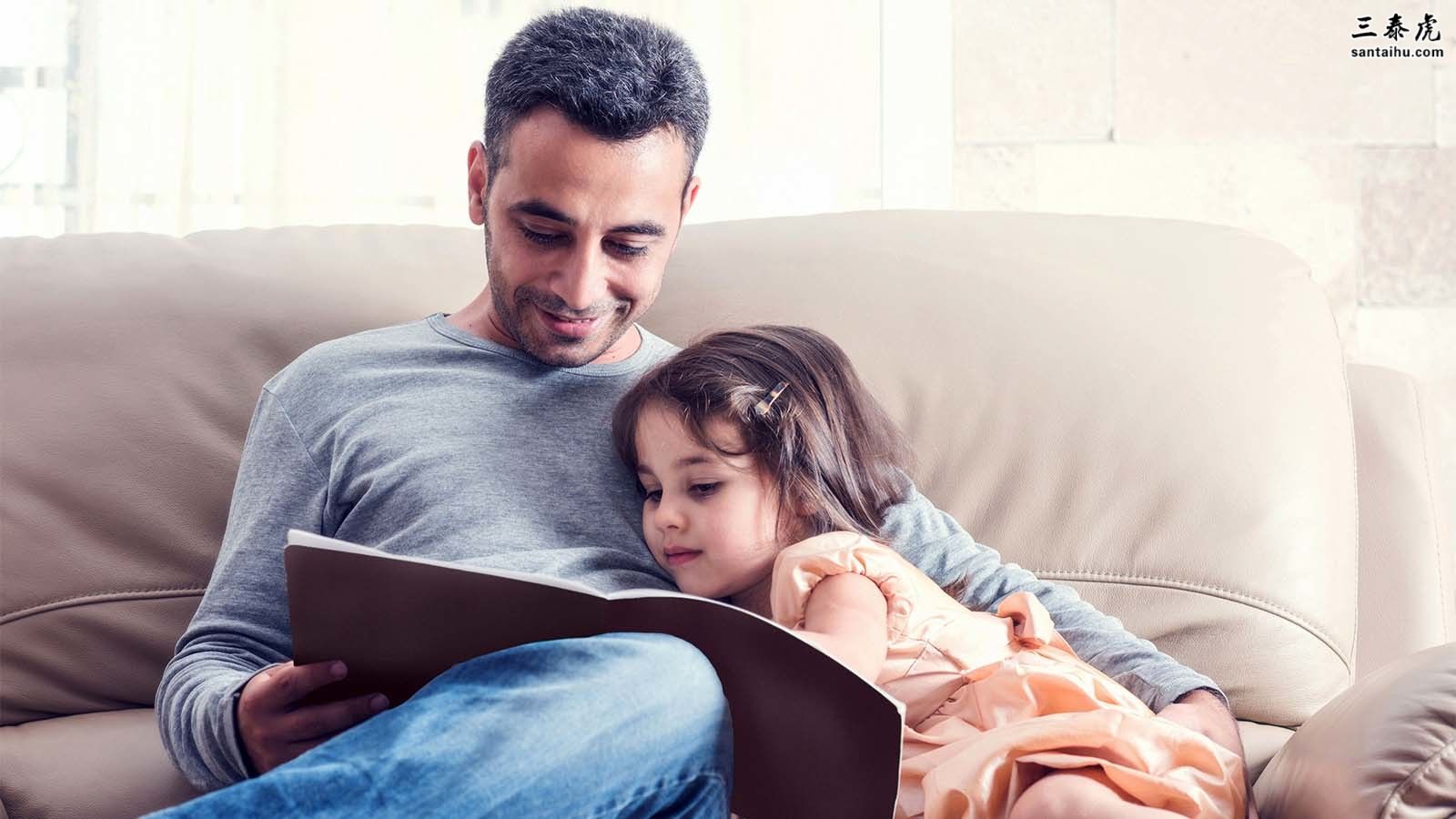 Consider a situation where you've been married young, without much education or earning potential, and end up being harassed by your husband and his family. To make matters worse, your parents are not very keen to support you and the brothers don't want to give you a share in the ancestral property. What do you do?
考虑这样一种情况:你年纪轻轻就结婚了,没有受过多少教育,也不会赚钱,最后被丈夫和他的家人嫌弃。更糟的是,你的父母不太愿意接济你,你的兄弟也不想让你分一份家产。你要怎么办?
Financial dependence, be it on the father, brothers or husband, has been at the root of much hardship for women over the years. It was with the idea of levelling this playing field that the Hindu Succession Act 1956 was amended in 2005, allowing daughters an equal share in ancestral property. Despite this, can your father deprive you of your share in the property? Find out...
多年以来,经济上的依赖,无论是对父亲、兄弟还是丈夫的依赖,一直是女性遭遇许多困难的根源。正是出于平等竞争的想法,1956年的《印度继承法》在2005年进行了修订,允许女儿享受继承祖产的权利。尽管如此,你父亲能剥夺你的那份财产吗?
IF PROPERTY IS ANCESTRAL
Under the Hindu law, property is divided into two types: ancestral and self-acquired. Ancestral property is defined as one that is inherited up to four generations of male lineage and should have remained undivided throughout this period. For descendants, be it a daughter or son, an equal share in such a property accrues by birth itself. Before 2005, only sons had a share in such property. So, by law, a father cannot will such property to anyone he wants to, or deprive a daughter of her share in it. By birth, a daughter has a share in the ancestral property.
如果财产是祖传的:
根据印度法律,财产分为两类: 祖产和自置财产。最多四代男性可以继承祖产,在此期间不可分割。对于后代,无论是女儿还是儿子,这种财产的平等份额都是与生俱来的。但在2005年以前,只有儿子能继承财产。根据目前的法律,父亲不能立遗嘱将这些财产过继给他指定的人,也不能剥夺女儿继承的份额。从出生时起,女儿就享有祖产的一份。
IF PROPERTY HAS BEEN SELF-ACQUIRED BY FATHER
In the case of a self-acquired property, that is, where a father has bought a piece of land or house with his own money, a daughter is on weaker ground. The father, in this case, has the right to gift the property or will it to anyone he wants, and a daughter will not be able to raise an objection.
父亲自己置办的财产:
如果是自置财产,即父亲用自己的钱买了一块地或一所房子,女儿的继承权就比较弱。在这种情况下,父亲有权将财产捐出或赠与给任何他指定的人,而女儿不能提出异议。
IF FATHER DIES INTESTATE
If the father dies intestate, that is, without leaving a will, all legal heirs have an equal right to the property. The Hindu Succession Act categorises a male's heirs into four classes and the inheritable property goes first to Class I heirs. These include the widow, daughters and sons, among others. Each heir is entitled to one part of the property, which means that as a daughter you have a right to a share in your father's property.
如果父亲去世时没有立下遗嘱
如果父亲去世时没有留下遗嘱,所有合法继承人都有平等的财产继承权。《印度继承法》将男性继承人分为四类,可继承财产首先归第一类继承人所有,其中包括遗孀、儿女等。每个继承人都有权继承一份财产,这意味着作为女儿,你有权继承你父亲的一份财产。
IF DAUGHTER IS MARRIED
Before 2005, the Hindu Succession Act considered daughters only as members of the Hindu Undivided Family (HUF), not coparceners. The latter are the lineal descendants of a common ancestor, with the first four generations having a birth right to ancestral or self-acquired property. However, once the daughter was married, she was no longer considered a member of the HUF. After the 2005 amendment, the daughter has been recognised as a coparcener and her marital status makes no difference to her right over the father's property.
如果女儿结婚了
2005年以前,《印度继承法》只将女儿视为不可分割家庭成员,而不是共同继承人。后者是共同祖先的直系后代,前四代人生来就有继承祖产或自置财产的权利。然而,一旦女儿结婚,她就不再被视为不可分割家庭成员。
IF DAUGHTER WAS BORN OR FATHER DIED BEFORE 2005
It does not matter if the daughter was born before or after September 9, 2005, when the amendment to the Act was carried out. She will have the same rights as a son to the father's property, be it ancestral or self-acquired, irrespective of her date of birth. On the other hand, the father has to have been alive on September 9, 2005 for the daughter to stake a claim over his property. If he had died before 2005, she will have no right over the ancestral property, and self-acquired property will be distributed as per the father's will.
如果女儿在2005年之前出生或父亲在2005之前去世
无论女儿是在2005年9月9日之前还是之后出生都不重要。不论她在什么时候出生,她对父亲的财产,不论是祖传的还是自置的,将享有与儿子同样的权利。另一方面,父亲必须在2005年9月9日还在世,女儿才能对其财产提出要求。如果父亲在2005年之前去世,女方将无权继承祖产,自置财产将按照男方遗嘱进行分配。
印度时报读者的评论:
译文来源:三泰虎 http://www.santaihu.com/47644.html 译者:Jessica.Wu
外文:https://timesofindia.indiatimes.com/
VENKATA RAMA RAO BHAMIDI • Mumbai • 23 hours ago
There is no common Civil Code in our motherland till now. Why the Government record should have Religion, caste, etc., in its record when it is a "secular" country? And all Government benefits extended based on that?
我国目前还没有统一的民法典。既然印度是一个"世俗"国家,为什么还有宗教、种姓等等?而且所有的政府福利都是基于这些?
VENKATA RAMA RAO BHAMIDI • Dubai, UAE • 1 day ago
Venkata. Avoid hate and rift policy
避免仇恨和分裂。
VENKATA RAMA RAO BHAMIDI • 1 day ago
For example as per Mitakshara school of thought practiced by Hindus in North India only Male are legal heirs. As per Dhayabhaga No inheritance in father''s property as long as he is alive. As per Marumakkatayam prevalent in Kerala inheritance only through female lineage. Hindu customs and traditions differ from place to place.
根据印度教徒在印度北部的Mitakshara派,只有男性是合法继承人。根据Dhayabhaga派,只要父亲活着,就不能继承他的财产。在喀拉拉邦,只有女性能继承遗产。印度风俗和传统因地而异。
Subbu India • Bengal • 1 day ago
All those who were / are born in our country whether Male or Female should have the same right over their ancestral property.
凡在我国出生的人,不论男女,对其祖产都应有同样的继承权利
I Love Saffron • 23 hours ago
Yep. Nehru was being Mischievous with ulterior motives.
是尼赫鲁别有用心修改了继承法
Jaysingh Ving • india • 23 hours ago
may be he wanted to benefit INDIRA.. change law for personal use.
也许他想让英迪拉受益。为了一己私欲而修改法律。
Al Buraq • 21 hours ago
All children, male and female, irrespective of religion, should be entitled to equal rights in parents'' property. Likewise, dowry, the social evil, which is still practiced covertly and overtly, should be discouraged. Females should also share equal responsibility of their parents
所有子女,不论男女,不论宗教信仰,都应享有平等的权利继承父母的财产。像嫁妆这种社会弊病,也应予以废止。女性也应该分担赡养父母的责任。
Sachin Goraksha • 1 day ago
Ha ha ha Islam had already given property rights to women 1400 years ago.please search in Google
哈哈哈,伊 斯兰教早在1400年前就赋予了妇女财产继承权。搜一下就知道了。
Srinivasan Jayaram • 1 day ago
I am confident that PM Modiji will bring uniform civil code for all Indians and will not have any more discrimination to girl child.
我相信莫迪总理将为所有印度人带来统一的民法典,不会再歧视女性。
chanakya • Mumbai • 1 day ago
It should be the will of the father to decide whom to give or whom to not? If son is not deserving, then property should be given to daughter and vice-versa
应由父亲来决定将财产留给谁?如果儿子不配,那么财产就应该传给女儿
anupama sahu • Bengaluru • 10 hours ago
I think that even a daughter should be held accountable for taking care of her parents in their old age. Why should this duty fall upon the shoulders of only sons? You dont want to take care of your parents, you let your parents arrange for your dowry and there you feel too weak to stand against it, serve your in laws, and when it comes to property, you shamelessly come forward to grab your so called right. I am a daughter too. But i know my duties. And my duty is first and foremost towards my parents. ...
我认为,即使是女儿,也应该有责任照顾年迈的父母。为什么这一责任要落在儿子肩上? 你不想照顾父母,却让你的父母为你准备嫁妆。要分遗产时,你无耻地走上前来攫取你所谓的权利。我也是个女儿,但我知道我的职责。我的责任首先照顾我的父母。
anupama sahu • 5 hours ago
daughters take care of their parents more than a son
女儿照顾父母比儿子更尽心
Ravi • 1 day ago
Agree but only if daughter also spends for the family.
同意。但前提是女儿也要为家庭分担支出,
Mahender Goriganti • 17 hours ago
Yes he can to all not just daughter but all in the family & relatives and just donate to any in the world or an organisation.
他想留给谁都行,不仅是女儿,也可以是家人和亲戚,或者捐赠给任何一个组织。
Satish Goud • 22 hours ago
Daughters are given huge dowries,mostly elder son shells out the bills from his pocket and sons had to wait till partition agreements to get access to the property, and daughters again get equal share during split. who is gaining in this case.
女儿出嫁时能拿到巨额的嫁妆,大部分是从兄长口袋里掏的,而儿子必须等到分遗产的时候才能获得财产,女儿们在这个时候再次获得平等的份额。在这种情况下谁是赢家。
Satish Goud • Location • 22 hours ago
Then don't ask for dowry for your sons, easy solution n your crying will also finish
那就不要为你的儿子索要嫁妆了
Ajay Singh • 1 day ago
Very good article. Women is not a commodoty, who can be denied her rights in property at the will of someone.
好文章。不可以随意剥夺女性的财产继承权。
Nideesh S • 1 day ago
what will happen in the kerala case, where daughter went against the wishes of father converted into different religion . can father sell all his properties and donate the money to charity. Can he also specify in will that the daughter should not attend his funeral
在喀拉拉邦,如果女儿违背了父亲的意愿,皈依了不同的宗教。父亲可以卖掉所有的财产并把钱捐给慈善机构吗?他可否在遗嘱中指明,不让女儿参加他的葬礼?
Alok Sahay • 11 hours ago
What if property is in name of mother?? Can any body answer
如果财产在母亲名下呢??谁能说说怎么分?
Nationcomesfirst • Mother INDIA • 14 hours ago
Every child should be entitled equally..no matter the gender..
每个孩子都应该享有平等的权利,不论性别…
Samuel • 18 hours ago
If father mother and daughter died then in this case the property will go to sons?
But we have children of daughter here will they get any share??
如果父亲,母亲和女儿都死了,在这种情况下,财产都归儿子吗?
女儿有孩子,他们能分一份吗?
Samuel • 18 hours ago
Child of deceased daughter is also Class 1 heir. So they will get share. Each direct son and daughter will get 1 equal share.
已故女儿之子女亦属一级继承人。所以他们会分到一份。每个直系子女分到相等的份额
Parikshit Rao • 22 hours ago
In India, people think they will live for eternity and don''t make a will.
This also creates a lot of problem.
Even if the property is self acquired and the father has given a huge dowry making a dent to his son''s share and doesn''t make a will, the daughter comes back to claim for the remaining property. This way she ends up getting more than her brother''s share in the property.
在印度,人们认为自己长命百岁,不立遗嘱。这也带来了很多问题。
即使财产是自己置办的,父亲已经给了女儿一大笔嫁妆,削弱了其儿子的份额,如果没有立遗嘱,女儿又回来要求分剩余的财产。这样一来,她最终分到的财产比她兄弟更多。
Agentk • 23 hours ago
We need an uniform civil code.. not one that applies to specific religions or castes.
我们需要一部统一的民法典,适用于所有宗教或种姓。
Nitin Dharaskar • 1 day ago
Girls have all the rights to have equal share in the ancestral property irrespective of married or unmarried.
不论已婚或未婚,女儿都享有继承祖产的平等权利。
NitinDharaskar • 1 day ago
Well that also calls for sharing of equal responsibilities as well.
这也要求分担同等的责任。
Priyesh Sekar • Chennai • 14 hours ago
No one has any right over the self earned money of the father.. Be it male or female child. The right only goes to the father
没有人有权支配父亲攒下的家业,无论是儿子还是女儿。该怎么分配取决于父亲。
Kumar Advani • mumbai • 21 hours ago
What about a daughter-in-law? Can she claim a share in her father-in-law''s property both moveable/immoveable?
那儿媳妇呢?她能要求分一份她公公的财产吗?
Kumar Advani • 20 hours ago
Daughter in law needs to be shameless for asking her share
儿媳要求分一份,那脸皮也太厚了
Kumar Advani • 21 hours ago
I think answer is NO.Only sons and daughters are entitled to share ancestral property.
我认为儿媳妇没权利分。只有儿子和女儿才有权分祖产。
sailen saikia • 22 hours ago
Is giving property to daughter a SIN?
把财产给女儿难道有罪吗?