F-21 jets will not be sold to any other country if we get IAF contract: Lockheed Martin
洛克希德马丁:如果我们获得印度空军的合同,不会把F-21战机卖给其他国家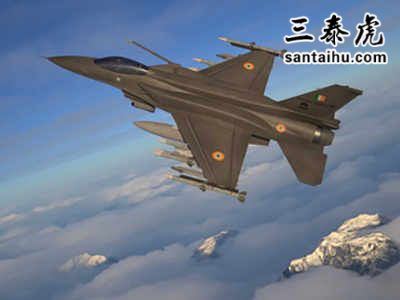 NEW DELHI: US aerospace giant Lockheed Martin says it will not sell its newly rolled out F-21 fighter jet to any other country if India places an order for 114 planes, a move aimed at pitching itself ahead of its US, European and Russian competitors for the mega deal.
新德里: 美国航空航天巨头洛克希德·马丁公司表示,如果印度向其订购114架F-21战机,该公司将不会向其他国家出售其新型F-21战机。此举旨在使其在这笔巨额交易竞标中领先于美国、欧洲和俄罗斯的竞争对手。
Vivek Lall, vice-presi nt of Strategy and Business Development for Lockheed Martin, says if F-21 wins the contract, then India will also be integrated into the company's global fighter ecosy em, which is a $165 billion dollar market.
洛克希德·马丁公司战略和业务发展副总裁维韦克·拉尔称,如果F-21胜出,那么印度也将融入该公司的全球战斗机生态系统,这是一个1650亿美元的市场。
"We will not sell this platform and the configuration to anyone in the world. It is a significant commitment by Lockheed Martin and it shows importance of India and importance of unique requirement India has," he said.
拉尔称:"我们不会把这种配置的战机卖给其他国家。这是洛克希德·马丁公司的一项重要承诺,这表明了印度的重要性和印度独特要求的重要性。"
Last month, the Indian Air Force issued an RFI (Request for Information) or initial tender to acquire 114 jets at a cost of around $18 billion, which is billed as one of the world's biggest military procurement in recent years.
上月,印度空军发布了一份RFI(信息邀请书),也就是首次招标文件,以大约180亿美元的价格购买114架战机,这被称为近年来全球最大额的军购之一。
The top contenders for the deal include Lockheed's F-21, Boeing's F/A-18, Dassault Aviation's Rafale, the Eurofighter Typhoon, Russian aircraft MiG 35 and Saab's Gripen.
该交易的主要竞争者包括洛克希德的"F-21"、波音的"F/A-18"、达索的"阵风"、欧洲战斗机公司的"台风战斗机"、俄罗斯的"米格35"和萨博的"鹰狮"。
Lall said if Lockheed wins the contract, it will not only set up a state-of-the-art F-21 manufacturing facility along with the Tata Group, but will also help India create an ecosy em for overall growth of the country's defence manufacturing.
拉尔表示,如果赢得合同,洛克希德公司不仅将与塔塔集团一起建立一个最先进的F-21制造工厂,而且还将帮助印度为国防制造业创造一个生态系统。
印度时报读者的评论:
译文来源:三泰虎 http://www.santaihu.com/47627.html 译者:Jessica.Wu
外文:https://timesofindia.indiatimes.com
India air • India air • modi temple • 17 hours ago
India wants F22/F35 with full technology transfer. US will eventually yield to India''s demands.
印度希望美国能转让F22和F35的全部技术。美国最终将屈服于印度的要求。
India air • US • 13 hours ago
These jets are costly. With full technology transfer as you said, we may be able to reduce the cost by manufacturing in India. We have already demonstrated our low cost manufacturing capabilities in ISRO's Mars mission and other satelite launch programs. So the key thing here is technology transfer, which India should be adament while negotiating with USA.
这些飞机很贵。通过全面的技术转让,我们也许可以通过本地生产来降低成本。印度空间研究组织探测火星成本就压得很低。这里的关键在于技术转让,这是印度在与美国谈判时应该优先考虑的。
India air • 14 hours ago
Forget it u illiterate idiot, US will not let India put a finger on F22, They never sold it to any country even their lap dogs such as Japan and Israel. F22 is state of the art jet. And its Not Available For Sale. Whereas F35 is costly junk ,which they r selling to the world but kee the real thing close to themselves.
算了吧,你这个白痴,美国不会让印度染指F22技术的,他们从来没有把F22卖给其他国家,即使是他们的哈巴狗,比如日本和以色列。F22是最先进的喷气式战机,是不对外出售的。而F35就是昂贵的垃圾,卖给全世界,只把好东西留给自己。
fahad malik • 15 hours ago
US will sell fighter jets to India. And will sale to Pakistan. Foolish countries, aren''t us?
美国向印度出售战斗机,向巴基斯坦出售战斗机。我们都是愚蠢的国家,不是吗?
adithya shripathi • 16 hours ago
F21 is just a rebranded F16....
F21只是改头换面的F16…
adithya shripathi • Vadodara • 13 hours ago
sun bhai.. I don't know weather IAF is interested in buying F21 or not? but if we are then we can use it as we want there wont be any limitations like you heard about Pakistan .. Pak can not use it for offensive purpose because, F16 were gifted them by US hence there are limitation for using it.
我不知道印度空军是否有兴趣购买F21 ?
如果买了,我们就可以随心所欲地使用,不会有任何限制。巴基斯坦不能用F16发起进攻,是因为F16是美国送给他们的,使用上有限制。
Schnell Rai • Bangalore • 14 hours ago
US is trying to put India in trap relentlessly. India should not fall in this trap. USA has become very unreliable by breaking agreement and not honoring them. There are number of examples. And the latest one is Iran nuclear deal. Ob signed it and Trump broke it. USA is very unreliable and India should be very careful while dealing with USA.
美国正试图把印度拖入陷阱。印度不应该中圈套。美国已经非常不可靠,动不动就撕毁协议,例子比比皆是。最新的一个是伊朗核协议。奥巴马签署了协议,特朗普却撕毁了协议。美国非常不可靠,印度在和美国打交道时应该多加小心。
Others • 15 hours ago
Rafale is far better than F-21
阵风战机比F-21要先进得多
The Liberal Right • 14 hours ago
India and Indians have the full capabilities to manufacture anything and everything,
印度完全有能力造出任何东西。
LAKSHMEESH BHAT • 12 hours ago
Absolutely agreeable ! Modi will be back for a 2nd term with Full Majority by BJP itself
莫迪将凭借人民党的绝对优势再次连任
Main Bhi Chowkidaar • 14 hours ago
Rafael is best !
"阵风"才是最好的!
Jitendrakumar • 14 hours ago
Lets NaMo take the call. He will do the best in the interest of the country. We can safely rely on him.
为了国家的利益,莫迪将尽最大努力。我们完全可以信赖他。
Rohit Khosla • USA • 14 hours ago
If india buys the jets and set up a unit to make these in india with Tata group, opposition is going to demand the contract goes to HAL and will start accusing go nment of co ption
如果印度决定购买f21战机,并让塔塔集团成立一个生产部门,反对派会要求把合同给印度斯坦航空公司,然后指控政府腐败。
Jyestha Rao • 12 hours ago
When RaGa becomes PM, both India and Pakisthan get the same plane.
拉胡尔当上总理后,印度和巴基斯坦用的战机将是同款。
Vrk • Chennai • 15 hours ago
It's a trap to fall...I hope GoI restraint from the temptations of the proposal. Hope NaMo realize it and act accordingly
这是一个陷阱…我希望印度能经得住诱惑。希望莫迪能意识到这一点,并作出相应的决定。
Ash B • 12 hours ago
I hope Hindus can unite and ve for BJP. Hell with their policies. Lets ve for them because they are the only Hindu .
我希望印度教徒团结起来,投票给唯一的印度教政党——人民党。
Santosh • Bhopal, Madhya Pradesh • 12 hours ago
Power of Modi
这就是莫迪的能量
Santosh Khobragade • Location • 12 hours ago
Power of $$$$
金钱的力量
Abdulla Ziyad • 14 hours ago
Upgrading and fitting spares would be a po itical won, US would become indispensable for India. Need not fall into this trap, and develop indigenous capabilities.
以后升级,或者找零件,印度将依赖美国。不要落入这个陷阱,我们要发展本土制造能力。
James Alvares • 14 hours ago
Thanks. Now give it at 90% discount as good gesture...and we will order it...
打个九折以示诚意,我们会下单的……
Jack • 13 hours ago
INDIA Should Buy F-21 only if the U.S Agrees in Transfer Technology and they are Made in INDIA .
除非美国同意技术转让并在印度生产,我们才买F-21。
Tejonline • Location • 13 hours ago
Just close down HAL. What is it for?
把印度斯坦航空公司关了,它有什么用?
tejonline • 12 hours ago
No closing of HAL will not help. HAL's inefficiency is not brought about by HAL. It needs to be given fre m from po itical interferences so that it can come up with its success stories.
关闭印度斯坦航空公司也无济于事,其无能并不是自己造成的
Avijit • 12 hours ago
Wow, if our Abhidandan does get F-21, He alone is enough to vanish the entire Pakistan within few seconds.
如果我们的阿比纳丹分到了F-21,他仅凭一己之力,就足以在几秒钟内消灭巴基斯坦。
Vimal • Bengaluru • 13 hours ago
CONGRESS PARTY OF JOKERS WILL NOT LET MODI GOVERNMENT TO BUY ANY WANTED DEFENSE ITEMS, BECAUSE THEY WILL NOT GET ANY KIND OF KICK BACK.
国大党不会让莫迪政府达成军购的,因为他们拿不到回扣。
Milton • 13 hours ago
We must develop Tejas. We must develop our own fighters. we can. we must jaunt hind
我们应研发本土战斗机,比如"光辉"。
Shinto James • Location • 15 hours ago
RAFALE is MOTHER OF ALL SCAMS..36 instead OF 126....feku no technology TRANSFER..now looking to buy other fighter JETS
"阵风"是最大的军购丑闻。只买了36架,而不是126架,还没有技术转让。现在又考虑购买其他战斗机了。
RB Easwaran • 13 hours ago
please understand that India has already developed the smallest LCA in the world (HAL Tejas[4th gen ] ) and is develo a fifth generation medium attack aircraft .
印度已经研制出了轻型战斗机"光辉",并正在研发第5代中型攻击机。
Senkumar • Senkumar • Chennai • 12 hours ago
India wants F35 only
印度只想要F-35
Shinto James • 14 hours ago
Modi ji is not begging around the World shamelessly like Pakistan PM.
莫迪不像巴基斯坦总理那样无耻地在世界各地乞讨。
Mukti • 14 hours ago
why not F-35, ?
为什么不是买F-35?