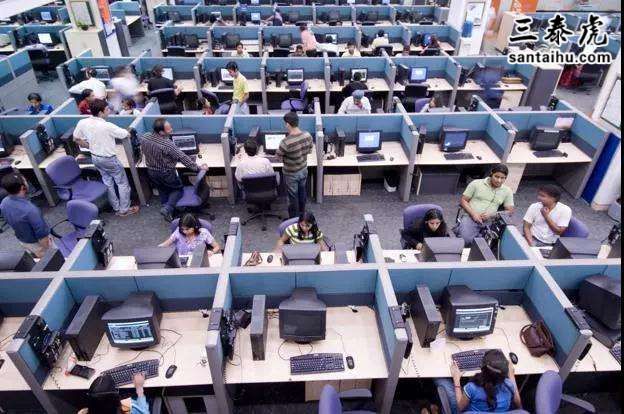 以下是youtube用户的评论:
Bhanu Pratap Singh
Indian IT Sector Is 2nd Largest IT Sector In The World
印度是世界第二大IT大国呢
Madhav Goyal
No wonder China is so ahead of India. They focus on R&D not on petty caste and religion politics.
难怪中国遥遥领先印度。
中国可不会花时间和资金去研究宗教和种姓之类的课题。
Sandy Cool
By number Pune has more IT companies then Bangalore
Bangalore is officially IT hub of Indian Government but Pune has more IT companies then Bangalore
其实,普纳的IT公司比班加罗尔多。
印度官方上是认定班加罗尔是印度IT中心。
其实普纳的IT公司比班加罗尔更多啦
NIGHT WING
@Yellowbird lol 54 percent software of world comes from india.india is worlds largest software exporter .Think before u speak.u can't accept the fact that india is developing.
世界软件产值54%来自印度,印度是世界最大的软件出口国。
印度一直在发展,只是你们接受不来这个事实而已
TameTusker Silly
India needs a SHENZEN.....a hardware supermarket to develop products.
印度需要一个深圳,需要一个硬件超级市场
Aishwary Kumar
Shenzhen IT industry revenue alone is more than india
中国仅仅深圳一个城市的IT产值就比印度IT总产值更多
(注:15年的时候,中国IT产业15万亿人民币,是印度的10倍以上,即使单就班加罗尔和深圳来说,深圳16年IT产值就有1.6万亿人民币,而这个已经比整个印度IT产业的总产值都要高了)
Sandy USA
I am an Indian and I can say the last economic miracle we have/ are seeing is China. Absolutely Stunning 30 years for China now. China will remain #1 economy for foreseeable future as it transitions to a knowledge economy. India may eventually become #2 (ironically eventually China will see India as its as the best economic partner and neighbor as it had been for centuries) by 2050, but an average Chinese will still be richer than average Indian by more than 2X times, currently 3.5X.
Many of my Indian friends who think Modiji pulling a miracle, should realize, it is not a one man show and India also dont have the underlying wherewhittals as China, nor the same fortitude to sacrifice, fight co ption and Social Equality (Caste System is still a fact of life in India). In 1990 both China and India had the GDP per capita of 350 USD. Today, India is ~1950 USD, while China has leap frogged to ~7800 USD!
I have lived in both East and West for ~30 years and the one country whose rapid progress (in all areas) left me spellbound like everyone else is China!
我是印度人。可以这么说,我们要见证的下一个经济奇迹会是中国!!!
中国过去30年的发展令人惊艳!
在可预见的将来,随着向知识性经济体的转型,中国会崛起为第一大经济体。
印度也许最终会是第二大经济体。
中国人会比印度人富裕2倍,目前是3.5倍。
很多印度朋友说莫迪能带来奇迹,你们应该认识到,这不是一个人的表演。
1990年,中国和印度的人均GDP都是350美元,今天印度人均GDP只有1950美元,而中国人均GDP已经达到7800美元
我在东方住过,也在西方住过,加起来有30年了。
发展速度让我目不暇接的那个国家是中国!
IZAN MANSTEIN
Just wait till 2100
等到2100年再看谁强谁弱吧
Ryan Yan
Not comparable. India is way too behind
没得比,印度落后太多了
eboyblackout
I highly doubt if we'll be able to catch up with China, there are just too advanced!! They're not even competing with us, its more with US
我严重怀疑我们是否能赶上中国,中国太先进啦!
他们不是在和我们竞争啊,他们的目标是美国啊
P Shiva Zigzag
No comparison between
没得比啊
Swabhiman Patel
its time to dominate. Its time for India to Rise as major software hub. we have ocean of opportunities:).
我们该垄断啦。印度该崛起了,崛起为软件中心吧。我们有太多机会了
Vijay Ghunowa
Go India go the Sky is the limits,
印度加油,天高任鸟飞
c j
India is a biggest software maker in the world so why we don't make our own facebook and other social site
我们印度是世界最大的软件大国,为什么不做自己的脸书社交网站啊?
Sagarmoy Jana
and Baidu
还有要做自己的百度
Hrishabh Divya
do you think we have not made our own Facebook ? or even better ? we have ! it is that it do not get as success as it should because people in India sill uses and think that outside things are better
难道你觉得我们没有做类似脸书的社交网站吗?
我们有做啦!但是不成功,印度网民喜欢用国外的社交网站,国外的月亮更圆吗
Yellowbird
chirag jain. Since when was India biggest software developer in the world? It's the Americans followed by China
印度什么时候成为了世界最大的软件大国了?
最大的是美国,紧随其后的是中国
gyan and Manoranjan
India fastest growing economy
印度是发展速度最快的经济体
Digamber Singh
Compare India and America
比一比印度和美国如何
raghup1
Chinese are not only advance in recent time but they're advance in ancient times too ex, they had founded gun powder, advance weapons etc.
中国不是最近才先进的。古时候,中国也很先进。中国人发明了火药等先进武器
Róshan Roy
India will be the super power. I believe in our potential and intelligence
印度以后会是超级大国的,我相信我们的潜力,相信我们的智商
Ajay Singh
China was more poor than India after the world war 2 and look where it is now.
China was not an advance country at all, it is now.
二战结束时,中国比印度还穷,瞧人家现在多发达。
以前中国不是先进国家,现在才是
The Amchair Philosopher
The biggest reason is you can people in India cheap. That's the main reason. Take away the cheap wages, and India would not be so big
最大因素是印度劳动力便宜,要不是工资低,印度IT业也不会发展得如此庞大
Mohan Kumar
contribution to inflation and cost of living?
推动了通货膨胀,拉高了物价,提高了生活成本
Veeri Kiccha
most of company headquarters in bengalorw
印度大多数IT公司的总部在班加罗尔
Hariom Singh
IFuture Corporation Founded in 2011, and headquartered in Chandigarh, IFuture is one of the fast growing IT organization not only in India but across the borders.
IFuture公司是2011年成立的,总部在昌迪加尔。
IFuture是印度发展最快的IT公司
Maryum Iqbal
Thanks IT companies
谢谢这些印度IT公司
Imran Hussen
Proud to be a part of Tcs
为自己是塔塔咨询服务公司的一名员工感到骄傲
Augusta Yarteh
Indians are doing great all over the world especially to all those African countries, they are making it well. Most of them are doctors and nurses. they believe in trades. My own mother and father land where I was born and raise up I saw a lot of Indians had stores. The first Indian man who rent my mummy store down Campbell Street for 20 years We saw that man has more than 5 to 8 stores in my country
印度人在全世界都表现不俗,特别是在非洲国家更是有不俗表现。
印度人在这里,大多数是医生和护士,喜欢贸易经商。
我的父亲来到这个地方,我是在这里出生的,我看到很多印度人在这里开店。
租我家店面的印度人,在这里开了5-8家店呢
Sandy Cool
How can you forgot Accenture and cognizant ??
别忘了还有埃森哲公司(Accenture)和高知特公司(cognizant)
Ashish Singh
He's talking about Indian companies, that means headquarters should be in India..
这里说的是印度公司,总部要在印度的才算
rajesh kannan
@Ashish Singh so is Oracle an Indian company??
难道甲骨文也是印度公司?
top wanker
Accenture is an Irish company and cognizant is an American company
埃森哲是爱尔兰公司,高知特是美国公司
Srinivasan Venkataramanan
What about Cognizant Sir. Is it not a IT Company
高知特呢,难道不是IT公司?
uma 111
Plz help me anybody . I want one job
大家帮助我啊,我要找工作
uma 111
But what use. I want one job plz anybody
有什么用,我想找一份工作
Moiz Mohammad Mukhtar Shaikh
I completed my degree 2016 but unemployed
我是2016年毕业的,现在失业中
Parag Patil
Which are the Best companies for bigdata in India?
大数据方面,印度哪家公司最强?
SUNITA T
What about Microsoft,Apple,google ,amazon ? Are they not part of top IT companies ? Looks like this survey is incorrect
还有微软、苹果、谷歌和亚马逊呢?
难道这些不是顶级IT公司?
prithivi raj
SUNITA T all these companies are Indian it companies who has headquarters in India
这里说的是总部在印度的IT公司啊
Sudhir Rajput
IT industry future doesn't look promising. Work force having 10+ years of experience should keep an eye on other carrier options
IT产业的未来不看好啊。
Risu Kr
Don't compare lion with goat
别拿狮子和山羊比啦
Arunima Maity
Doctors sit infact more than 8,9 hours while seeing patients.. Now every profession is powered by IT...in every occupation having computer knowledge is must. We should choose career as per passion... sitting for long in any profession is never good for health for that we should change our life style
医生给病人看病,一坐就是8、9个小时。
如今,每个职业都需要具备计算机知识
我们应该根据自己的兴趣爱好来选择职业。
不管什么职业,长时间久坐,都是不利身体健康的。
Innovation Creation
People Want to go in IT Industry because of, it's look cool to work with computer or machine like a western countries. but i don't think it's a right. India is Bird of gold before America is found. so we don't have to follow there lifestyle
to develop our country.
人们都喜欢从事IT业。
看起来高大上吗,上班用电脑,这是西方国家的工作方式。
其实啊,还没发现美洲大陆之前,印度就已经是"金鸟"
我们没必要照搬西方生活方式啦
DrVaibhav Dadhich
The last job will be of workers artificial intelligence on earth
All jobs will end in around 20years
20年后,全部由人工智能主导,其他工作全部消失
akash chauhan
I have been to china and been to US worked their for 2 years and being Indian I want to say China has surpassed even US in many aspects. Chinese people never think of India as a competition rather they think of US but little do they know they are much hard working people than people in US.
The next power is only Asia, US growth was during the war times like maximum western countries.
我去过中国,也去过美国。
我是印度人。跟你们说吧,中国很多方面已经超过美国。
中国人从来没把印度当做竞争对手,他们的目标是美国。
中国人比美国人吃苦多了,勤劳多了。
John Smith
You know this because you visit China. But majority of Indians are still in bollywood dream.
你是去过中国,才有这个认识。
可是大多数印度人仍然活在宝莱坞梦想中
Rahul Bezbaruah
China is way superior thn INDIA..
中国比印度先进多了
Kawish Alam
China is more developed than India
vivo , oppo e.t. c company earning higher in Indian market
中国比印度发达多了
vivo、oppo等中国公司在印度市场赚得盆满钵满
Sourabh kumar
We respect our competitors!
We the youngsters of india are the future of our glory and we know we are booming our economy and working hard to get over the others.
Chinese brothers, you will see your tough competitor soon
我们尊重竞争对手!
我们印度年轻人是国家的未来。
中国哥们,你们就等着吧,很快将面临我们激烈的竞争
Jaspreet Singh
without manufacturing jobs we cant lift people out of poverty. Not every indian is going to do these jobs. A lot need manufacturing jobs
没有制造业,我们是无法让老百姓大规模脱贫的。
不是每个人都可以去做IT的,还是需要制造业来解决人们的就业问题
Damini Patel
Jaspreet Singh " current job generatiin ratio is 22% from mfg & 78% from services , more & more jobs from mfg sector will be lessened in coming times , more & more automations will challenge the human productivity & human jobs "
目前,印度就业的比例,22%来自制造业,78%来自服务业。
以后都是自动化,制造业的工作岗位会逐渐被取代哦
max sid
India has many scientist in US. Of course much of USA tech is smuggled into India which is very good for India
development. This is effective strategy for benefit of our countries India should also plunder the western
technology and go ahead. China you have plundered Western Technology
and have advanced well which is good.
印度有很多科学家在美国,也由此很多美国技术传入印度,对印度是相当有利的。
这个战略很有效,对我们国家是有利的,印度应继续掠夺西方技术,继续前进!
中国啊,你们正是掠夺了西方技术,现在进步很大嘛,不错不错
RBS
Very nice innovation coming from startup companies in Bangalore..no doubt it will be technological hub of the world in future.
班加罗尔的创业公司不断推陈出新,毫无疑问,班加罗尔以后会成为世界技术中心
sanch Sanchayan
Until and unless we develop our own hardware it would be impossible for being an innovation hub. For that we need our own semi conductors and our own data infrastructure
除非我们也发展硬件,否则我们是不可能成为创新中心的
为此,我们得发展半导体产业
indranil patel
China is world's fastest ageing country " India is a 65% youth country "
China is 40 % youth country
中国是世界上老龄化速度最快的国家,
印度年轻人口占65%,中国年轻人口的比例只有40%
avib369
India lacks low technology, infrastructure, water waste management, still stuck with third world mindset
印度缺乏技术,缺乏基础设施,污水处理不善,思维仍然是第三世界国家的
엘멘
good...good..but india..please reduce your population. too much people live in india that spend tons of water and O2
很好,很好。不过印度啊,请减少人口。印度太多人了,消耗太多水和氧气
Jaspreet Singh
you think we dont want that? remember japan too was very populous
你以为我们不想控制人口吗?日本人口也稠密啊
indranil patel
엘멘 : it's okay dear , care for your 65 % older population. mind your own business ,
you ( Chinese ) cannot give birth a child without your go nment ,
bcoz your govt not. respect you as a parent ,
your China govt policy is O K for you mandarins
你们还是好好照顾好占人口比例65%的老年人吧,少管印度的闲事。
你们中国人生孩子还要准生证呢。
엘멘
I am from Korea
我来自韩国啦
Pushpa Singh
Toshal Kumar he is from south Korea in North Internet is banned
他来自韩国啦
ANANT JOSHI
Without semiconductor indrustry ,india is nothing
没有半导体业,印度将无法施展拳脚。
varunchander gutti
india is a failed state....too much of anything (population) has no value....this is the basics of economics
印度是一个失败 国家。人口太多有何价值。
最基本的经济学常识都不懂