It it safe at night in china(2)
在中国,晚上外出安全吗?(2)
Quora读者的评论:
William Gary
Hi, as a foreigner in China it took me a while to get use to the country. I have vacationed in China for over a month at a time, every year, for ten years. In the US I live in a nice suburban town next to Hartford, CT.
I am always every vigilant when I'm in Hartford, CT day or night I am always aware of my surroundings. In Xiangtan where I spend most of my time, is a city over 700,000 people. I can go out any time of the day or night without reservation. Yes, when I walk through their massive parks at 2 A.M. in the morning I keep my guard up so to speak. Have I ever had an unpleasant experience………never.
In the US it seems the most time people feel uncomfortable is when the see two or three teenagers walking towards them. In China there is no such feeling.
I'm not going to go on and on about China, but I will say this. China I have found to be safe, treats foreigners very well and people go out of their way to be accommodating.
你好,作为一个住在中国的外国人,我花了一段时间才适应这个国家。我每年都会来中国一次,度假一个多月,已经有十年了。在美国,我住在靠近哈特福德的一个漂亮的郊区小镇。
当我住在哈特福德时,不管是白天还是晚上,我总是非常警惕,总要留意周围情况。在我待在湘潭的地方,这是一个有着70多万人的城市,也是我经常逗留的地方。我可以在白天或晚上的任何时候毫无顾虑地出门。我有过不愉快的经历吗?不,从没有过。
在美国,人们感到最不舒服的时候似乎是看到两三个青少年面朝他们走来的时候。我在中国则没有这种感觉。
我不会没完没了地谈论中国,但我要说的是。我发现中国很安全,对外国人很友好,中国人也很乐于助人。
Flora Ding, lives in China
No, I don't think it's safe… That's why you see in China, people install prison-alike doors and windows, to protect themselves from thieves and muggers.
不,我认为中国并不安全……这就是为什么你在中国会看到人们要安装类似简狱的门窗,以保护自己免受小偷和抢劫犯的伤害。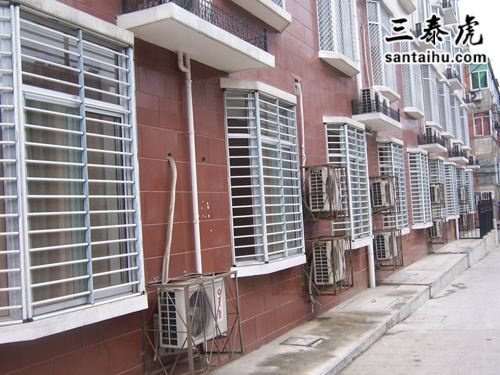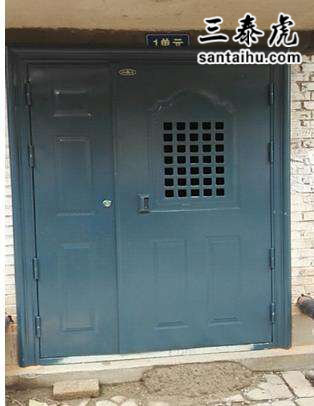 People dare not leave their doors unclosed when they go out, there are security doors, security keys..Very different from Australia, many Australians just close the door when they leave home, Chinese need to double lock it, to make sure no one can break in.. I find such prison alike apartments everywhere, in big cities and small cities..
But you can still go out at night, it's not a problem. Many places are still crowded till 10pm, like malls, theatres, squares… full of people. Sometimes I get on subway at 11pm, and there are still many passengers. So you don't need to worry when you are in these public areas. But be careful if you go to some quiet place without seeing anyone at late night. Not only in China, but in any country, it's not that safe
人们出门的时候不敢不关门,他们有安全门,安全钥匙等。和澳大利亚很不一样,很多澳大利亚人离开家的时候只是把门关上,中国人需要把门锁上,以确保没有人能闯进来。我发现无论大城市还是小城市,到处都有这样的公寓。
但是你仍然可以在晚上出去,这不是问题。很多地方直到晚上10点,人还很多,比如购物中心、剧院、广场……到处都是人。有时我在晚上11点搭地铁,乘客仍有很多。所以当你身处这些公共场所时,不必担心。但是,如果你晚上去一个僻静的地方,四周空无一人,那一定要小心。不单在中国,在任何国家,这种地方都不安全。
Jing Cai, PhD candidate from University of Melbourne
Originally Answered: Why do people say China is safe at night?
As a Chinese living in Australia currently, from my own experience, I don't feel afraid if I walk on the streets in China after 12 am. However, in Aussie, I avoid going out alone at night after 12 am. Can I say because I believe China is safer at night? Well, I do not think the reasons lie in the matter of safety.
It can be crowded even at night in China, especially on weekends. People love to hang out at night. Some street food restaurants have an overnight food supply. The shopping malls, in general, close after 10 pm. In this case, even after 11 pm, there are plenty of people on the streets with all the lights on, so you are not gonna be afraid at such a noisy night. However here in Australia, if you are not living in a place around CBD, it can be really quiet at night. If something bad happens, you'll find no one to turn to.
The other thing is that, unlike Australia as an immigration country with people from multiple cultural backgrounds, the majority of people living in China are ethnically Chinese. So as a Chinese myself, I am quite familiar with the characteristics of Chinese people. I can imagine what might occur at night, what kind of bad person I might come across at night. However, here in Australia, I will never know who I will meet at night, what he will do and how I can react. From this perspective, fears come from uncertainty.
作为一个现在生活在澳大利亚的中国人,从我自己的经验来看,凌晨12点以后走在中国的大街上,我也不会感到害怕。但在澳大利亚,我不会在晚上12点以后独自外出。我能说因为我相信中国晚上更安全吗?嗯,我认为原因不在于安全问题。
在中国,就算是夜晚也人潮涌动,周末尤为如此。人们喜欢晚上出去玩。有些街头食品店会通宵供应食物。购物中心一般在晚上10点以后才关门。在这种情况下,即便晚上11点以后,大街上还是有很多人,灯火通明,所以在这样喧闹的夜晚你是不会害怕的。可在澳大利亚,如果你不住在CBD附近,晚上非常安静。如果发生什么不好的事,你会发现你找不人求助。
另一件事是,中国不是移民国家,不像澳大利亚,民众来自不同的文化背景,生活在中国的大多数人都是华裔。所以,作为一个中国人,我对中国人的性格非常熟悉。我能想象晚上会发生什么,我会遇到什么样的坏人。但在澳大利亚,我永远不知道晚上会遇见谁,他会做什么,我该如何反应。从这个角度来看,这种恐惧来自不确定性。
Patrick Whelan, worked at Beijing No. 2 High School
I live in Beijing. I have lived in 14 countries on 6 continents. I have traveled more than 250 towns and cities in 45 countries, and China is the safest country I have been to. Of course, things can happen, especially with such a massive population, but it is extremely rare and nothing has ever happened to me or anybody I know after spending 4 years in China.
I am from Canada, and even as an ex-military, big, athletic man, I feel I have to pay attention when walking alone at night there, and even more so in the US, and even in Europe. In China I never think or feel like I need to be cautious, and you don't see anybody clutching their bags on the metro or bus, or actively appearing cautious.
Ordering safe taxis is easy and very cheap, and the bike-sharing companies like Mobike also keep you from having to walk, when walking increases vulnerability.
Unlike in the West, while people do drink in China, you don't get groups of drunk, aggressive people traveling around in packs looking for something to do.
我住在北京。我在6大洲的14个国家生活过。我去过45个国家的250多个城镇,中国是我去过的最安全的国家。当然,事情都是有可能发生的,尤其是在人口数量如此庞大的情况下,但这种情况极其罕见,在中国呆了4年之后,我或我认识的人都没有遇到过任何麻烦。
我来自加拿大,即使作为一名退役军人、身材高大、喜欢运动的人,我觉得晚上在那里独自行走时也必须注意,在美国甚至欧洲更是如此。在中国,我从不认为或觉得自己需要谨慎,在地铁或公共汽车上,你不会看到有人紧张地抓住包,也不会看到有人一脸谨慎。
预约安全可靠的出租车很简单,价格也便宜,像摩拜单车这样的共享单车公司让人免于步行,步行会增加风险。
与西方不同的是,虽然中国人也喝酒,但你不会看到成群结队、喝醉酒耍酒疯的人。
Sam Arora, Traveled to China several times and more trips planned
My affinity and determination to know more about China started when I was in my primary school.
I was born a small town in present-day Punjab region of India a few years after independence from Britain.
My primary school teacher used to tell us story about China, its long history/civilization/culture/respect for Lord Buddha/food/pure silk/architecture.
For a six or seven years old kid, all this made a permanent mark, and I vowed one day I would per sure visit China.
That was in mid to late 50 S, then in 60 S my birth country and China were not friends anymore.
The teacher stopped talking about China, however, in private he still told me stories about China.
Fast Forward: I moved to Canada in my early 70 s, and it was the first time I worked/studied with the Chinese.
Finally, my dream to go to China became a reality. I was stunned solid to see China, the first time. Now several trips and more in the planning to continue my quest now I realize one life is not enough even to scratch a surface of China.
Now the answer:
China is very safe at night, regardless small village or mega city.
My friend in Shanghai told me the best part of moving back to China as he is not worried his young 16 years old daughter is walking home in the middle of the night in Shanghai.
1.Never mind Shanghai, girls can walk alone in any city/town/village.
2.China is known for low violent crimes.
3.The Chinese are very respectful to females.
4.The Chinese women have now per sure have half the sky. They are extremely active in every facet of life. (Thanks chair Mao)
5.Women are working by themselves during night shifts.
6.You can see women are traveling/working/walking in the middle of the night fearlessly.
In my view: Today, China should be world model for the status and safety of females.
译文来源:三泰虎 http://www.santaihu.com/47588.html 译者:Joyceliu
我对中国的亲近感和想要进一步了解中国的决心源自于我上小学的时候。
在印度脱离英国统治,独立数年后,我出生在今天印度旁遮普地区的一个小镇上。
我的小学老师曾经给我们讲过关于中国的故事,中国悠久的历史和文明/文化,对佛祖的尊敬、诱人的美食、美丽的丝绸、宏伟的建筑。
对于一个六七岁的孩子来说,这一切都给我留下了永久的印象,当时我就暗自发誓以后一定要访问中国。
那是在50年代中后期,60年代我的祖国和中国就友尽决裂了。
老师不再谈论中国,但私下里,他仍然会跟我说中国的事。
快进:我70年代初搬到加拿大,我第一次和中国人一起工作和学习。
最后,我去中国的梦想变成了现实。第一次看到中国时,我惊呆了。通过几次访华之旅(我还计划多去几次),现在我意识到,我穷尽这一辈子的时间,也只能了解到中国的一些表象。
现在我的回答是:
在中国,无论是小村庄还是大城市,夜晚外出都很安全。
我在上海的朋友告诉我,搬回中国居住最大的好处是,他无需再为16岁的女儿在上海半夜走路回家是否安全而担心。
1.不止是在上海,女孩可以在任何城市/城镇/村庄里独自行走。
2.中国以低暴丽犯罪而出名。
3.中国人非常尊重女性。
4.现在的中国女性已经拥有了半边天。她们在生活的各个方面都非常活跃。(感谢毛主席)
5.妇女们在上夜班时独自工作。
6.你可以看到女人在半夜无畏地出行、散步。
在我看来,今天的中国应该成为世界女性地位和安全的典范。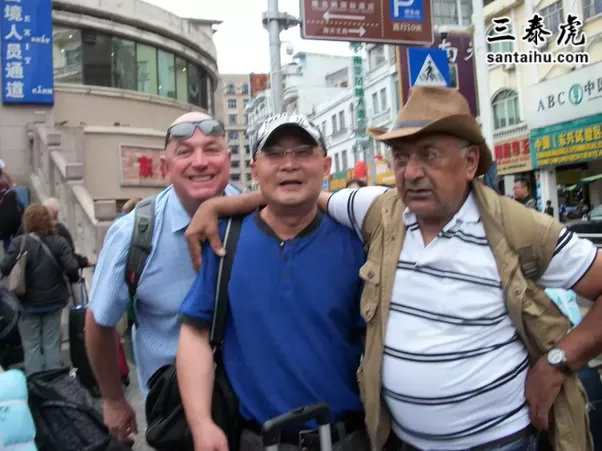 This is Chinese rail, one of the most disciplined people, this compartment was extremely clean.
这是中国的铁路,最守纪律的民族之一,这个车厢非常干净。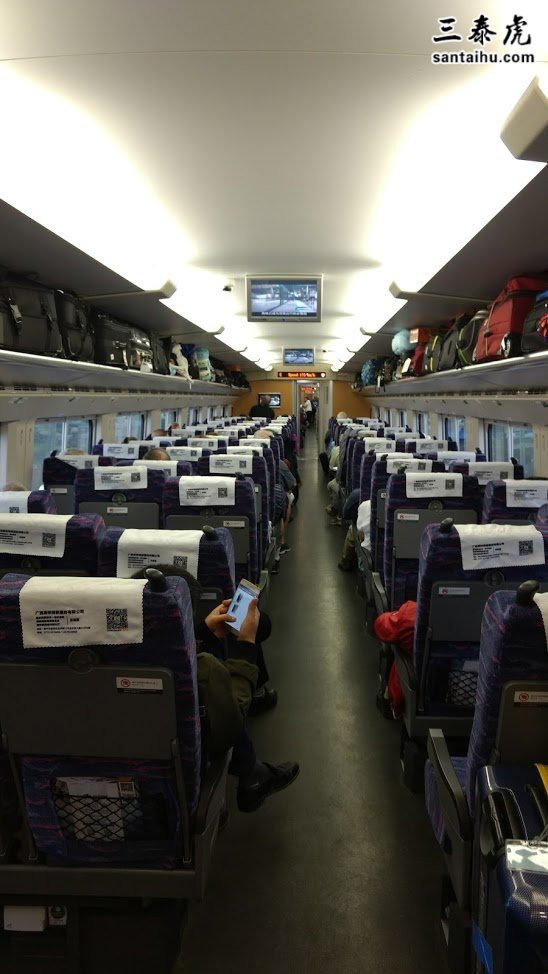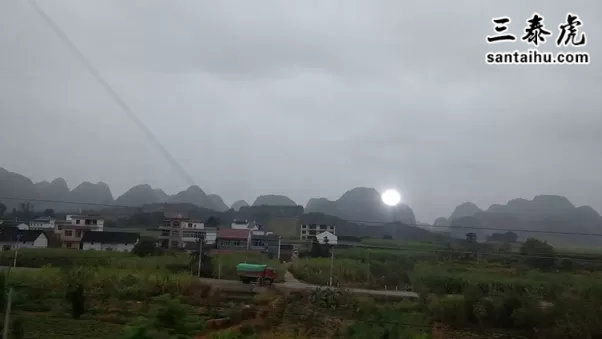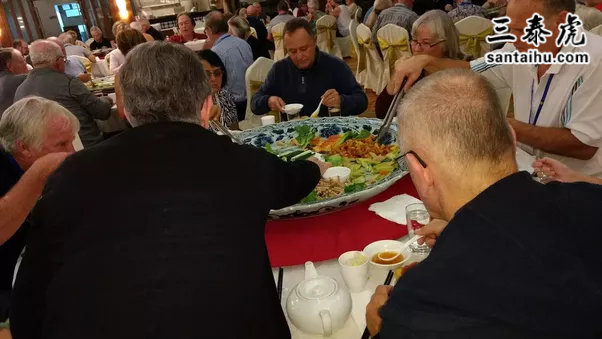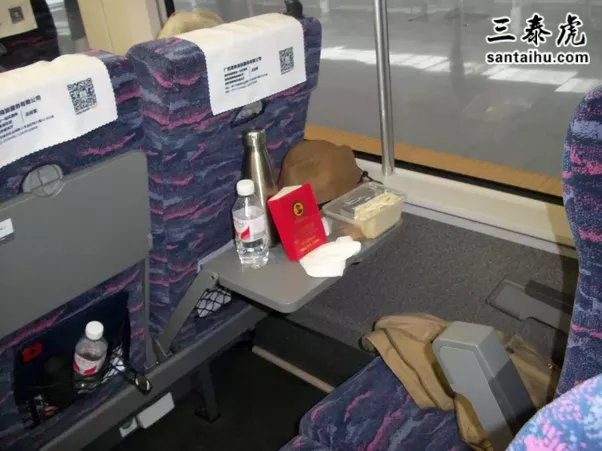 This small little red book changed China for ever, this book laid the foundation for respect for women.
这本小小的红宝书永远改变了中国,这本书奠定了尊重妇女的基础。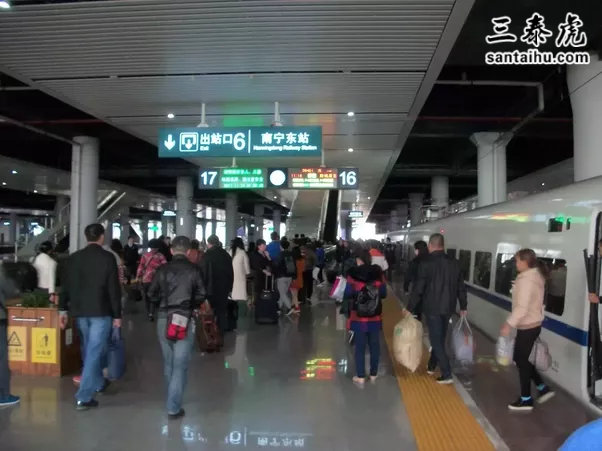 In true sense the Chinese woman is liberated now, a world model
从真正意义上讲,中国妇女解放了,成为了世界榜样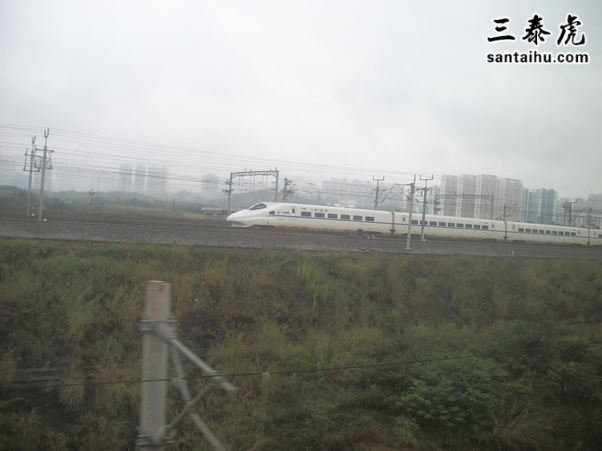 This is new China, safe secure law and order and extremely beautiful all due to this small red book (By Chairman Mao)
A word of caution: No matter how safe is place, be prudent, be proactive and be vigilant, try not to be victim.
Regards
这就是新中国,有了这本小红皮书,才有了安定的法律和秩序,才有了今天的中国
警告:无论在多安全的地方,都要谨慎,积极思考,保持警惕,尽量不要成为受害者。
祝你好运!
Emily Mai, Client Relations Manager
Despite having a massive population, China is surprisingly a super safe place.
Now when I say safe, of course there are a large number of petty thefts, car accidents and reports of fake food/medicine being sold, but you can feel very safe walking home or riding the subway home at night. You will rarely (if ever) hear about someone being mugged or beaten up for no reason in China.
I have walked home at 3 am in the morning and no one gave me a second look let along do or say something horrible. But you do have to keep your wits about you, it's not an ideallic paradise. Guys still try to grope you on the subway, there have been reports about taxi drivers raping their passengers and people putting drugs into people's drinks to take them home. But honestly, I feel more unsafe walking alone at 8pm in Australia than I do in China.
There are always extreme exceptions to the rule, but all in all I would say yes China is safe at night :)
尽管中国人口众多,令人惊讶的是,却是一个超级安全的地方。
虽然我说"安全",但也有很多小偷小摸、车祸和劣质食品/药品的报道,不过你在晚上步行或乘地铁回家时很有安全感。在中国,你很少会听说无缘无故地被人抢劫或殴打的事。
我曾在凌晨3点走回家,没有人会多看我一眼,更别说什么可怕的事了。但你必须保持头脑清醒,这里也不是理想的天堂。男人们也会试着在地铁里摸你,也有报道过出租车司机强奸乘客,或者有人在饮料里下药,把人带回家的事情。但说实话,在澳大利亚的晚上8点独自走路比在中国危险。
当然,也有一些极端的例外,但总而言之,我认为在中国,晚上外出是安全的。
Sibo Ha
This world is not very safe ,this is a fact.Different country have different culture,different city have different environment.
China is a huge country,it has 9.6million square kilometers of land,it has so many cities, Beijing ,Shanghai,Shenzhen,more than 200 cities,and it has a population of 1.4billion.
So, on the other hand, security is relative, not absolute.Even Japan, with its highest security, is not saying that there are no cases.
这个世界不太安全,这是事实。不同的国家有不同的文化,不同的城市有不同的环境。
中国是一个幅员辽阔的国家,有着960万平方公里的土地,有许多的城市,北京、上海、深圳等200多个城市,总共14亿的庞大人口。
另一方面,安全是相对而言的事,并非绝对。就连安保水平最高的日本也不可能完全避免犯罪。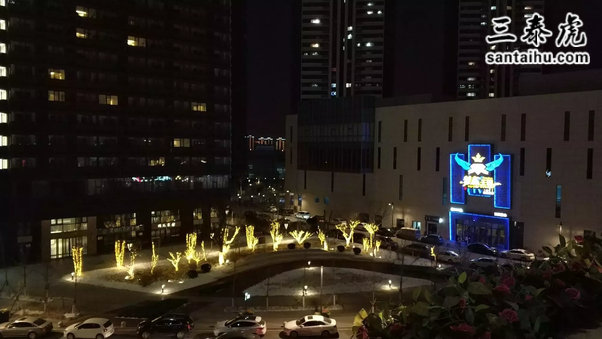 This is my hometown—Yinchuan,it is an important city in the northwest part of China.I am not sure that in night you can do not care about anything walking on the street,because everyone have rest, the city has entered a period of self-management.At this time,you should have strong sense of self-protection.
这是我的家乡——银川,它是中国西北部的一个重要城市。我不确定晚上能不能毫无顾虑的在街上闲逛,那个时候所有人都休息了,这个城市已进入梦乡。在这个时候,你应该有很强的自我保护意识。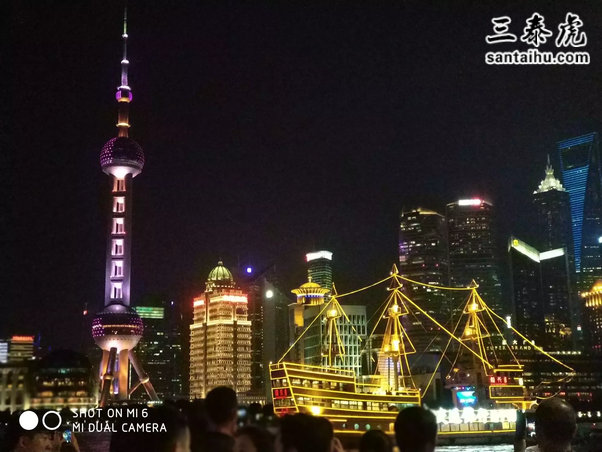 But in Shanghai, you shuold not care about that, this is an intenational city,and is has more than 3 million people living in this city,every time make you feel comfortable.
Final,I need to emphasize rhat , security is relative, not absolute.
但是在上海,你无需担心这一点,这是一个国际化的城市,有超过300万人生活在这个城市,每时每刻都能让你舒服自在。
最后,我需要强调的是,安全是相对的,并非绝对。
Michael Borsen, studied at Huazhong University of Science and Technology
Overall very safe I would say. It is just very peaceful as everyone is having a good time.
Safety is a sign that the majority of people is enjoying their lives ,other than having a lot of problem and do illegal stuff like stealing or robbing.
Life threatening dangers? Like some mob go around the corner and assassinate you? Dont even think about it. Corners always have CCTV to watch over, the criminal would not be dumb enough to do bad stuff under that.
Theres really not much to worry about. Try explore China on your own and you may find many interesting stuff!
Just enjoy China at night! And btw, welcome to Wuhan, Hubei! I am currently in a KFC at Han street drinking coffee at 9 o′ clock and I am not going home until 10.
总的来说,我认为非常安全。这里一切都很平和,每个人都很开心。
人身安全是大多数人享受生活的一个标志。
有威胁生命的危险吗?比如有暴徒躲在街角暗杀你?想都不用想。每个街角都有监控摄像头,罪犯不会蠢到在这种情况下做坏事。
真的没什么好担心的。试着自己来中国看看,你会发现很多有趣的东西!
尽情享受中国的夜晚吧!顺便说一句,欢迎来到湖北武汉!现在9点,我在汉街的肯德基喝咖啡,10点才会回家。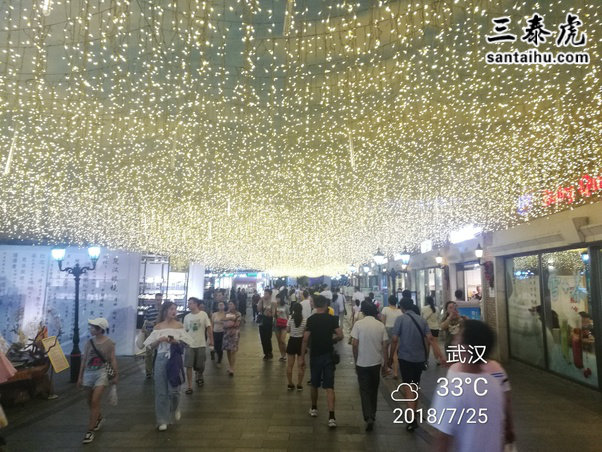 Nik Snith, lives in Los Angeles
I lived in China for four years and, separately from that, have visited a number of time amounting to an additional several months. I lived in three different cities for at least a year and spent extended time in at least fifteen other cities. Not once did I ever feel that my safety was threatened at night. It's mainly because I felt safe enough to have the confidence that I would eventually end up at home just fine. And it always worked out. I would go as far as to say that I felt safer in China than I have around some areas of the city I grew up in. Chinese people deserve a lot of credit for that.
我在中国生活了4年,除此之外,我还短期访华数次,时间加起来也有几个月了。我在三个不同的城市生活了至少一年,还在至少15个其他城市生活过。我从来没有在晚上会受到威胁的感觉。我觉得这里足够安全。我甚至会说,我觉得在中国比在我成长的城市的某些地区更有安全感。中国人应该为此得到很多赞扬。
Alyssa Burke, studies History at Iowa State University (2021)
I have traveled through a portion of Shenyang, which is China's 13th most populated city (according to the 2010 Chinese census), and I felt very safe walking at night.
I live in a relatively small city in America, and I will avoid going out at night unless I absolutely have to. There's too many risks to going outside at night here, even though this city is considered "safe". In comparison to a city in China, I feel more comfortable in China.
While I was is Shenyang, I was always walking with someone I knew since I was unfamiliar with the location and didn't know enough Chinese to take care of myself. However, I never felt like someone was giving me weird looks or was up to no good. When I'm in America, even when I walk with someone else, I feel uncomfortable walking at night. If I have to be outside, I make sure to move as quickly as possible and have pepper spray.
Of course there are cases of creeps in China, but not nearly as many as America. Not enough to make me think about it ever time I stepped outside the door.
我去过沈阳的一些地区,沈阳是中国人口第13多的城市(根据2010年中国人口普查的数据),我觉得晚上外出步行很安全。
我住在美国一个较小的城市,除非绝对有必要,否则我不会大晚上出门。尽管这个城市也被认为"很安全",但晚上外出还是有太多的风险。与中国的城市相比,我在中国感觉更舒服。
我住在沈阳的时候,我总是和认识的人一起散步,我不熟悉这个地方,中文也不足以应付日常。然而,我从来没有觉得有人在用奇怪、或者不怀好意的眼神看我。我在美国时,即使我和别人一起散步,我也会觉得晚上出门步行不自在。如果我必须出门,我会速战速决,并随身携带胡椒喷雾。
当然,中国也有犯罪行为,但没有美国那么多。不会让我有在出门前必须先做心理准备的感觉。
Farzan Safavi, Living in China
China is generally safe
I have been walking home at night with my girlfriend and the only thing people do, either they just smile and pass by. I live in a third-tier city with very little foreigners, so being a "louwai" (foreigner) is very exotic here. Sometimes, they may say "Hello" or take a selfie with me. That's the only danger to be honest. However, there are problems with such large population. For instance, my iPhone 6s was stolen in Guangzhou at a nightclub, and my wallet was stolen in Chongqing during day light but this is the worse case scenario that could happen.
Pickpocketing is not uncommon and it can happen. I have never witness street fights, violence or leave alone shooting. There's a general safety walking around during day and night.
中国总体上是安全的。
我和女朋友晚上走路回家,人们要么朝我们微笑,要么就是默默走过。我住在一个外国人很少的三线城市,所以作为一名"老外",我在这里很显眼。有时,他们可能会跟我说"你好"或与我合影。说实话,这是唯一的风险了。不过这么庞大的人口也存在一些问题。例如,我的iPhone 6s就在广州的一家夜总会被偷了,我的钱包在重庆被偷了,但这已经是最糟糕的情况了。
扒窃并不罕见,时常发生。但我从未见过街头斗殴、暴丽事件,更不用说枪击事件了。无论白天黑夜,四处走动都很安全。