Sam Arora, Life long student of Chinese history, culture, food, arts
I like China because one life is not enough to see this great, vast and beautiful country.
1.Every visit fired more imagination and more thirst for knowledge.
2.I know in the world people think most of the Chinese are atheists and it may be right. They may not go to a church/temple/mosque every day. But in the real sense, most of them are acutely aware of good karma. In my view, most of the Chinese had found God, long time ago, in real Karma. Their family is number one; their kids are their world, education is number one for most of them. To excel in everything they do, this is drilled into them as soon as they are born. They almost worship their forefathers, and their parents, grandparents are part of their life.
3.Gender equality: Woman is equal partner to man in everything in life. Women are very respected there, in fact I believe gender equality may be the highest in China. (My view). She is driving force in almost everything in life there.
4.China is relatively very safe.
5.World level first-tier cities are magnificent.
6.Chinese food: The Chinese are the master of foods, one life is not enough to try all the dishes.
7.Most of the Chinese people are very simple, hardworking and minding their own business.
8.Most of the Chinese respect foreigners.
9.Public transport is very safe and cheap.
10.I just adore their Buddhist temples.
11.Chinese live shows are utterly breathtaking.
12.For my wife, China is shopping Mecca.
13.In my view China is a place where the past and the present meet and I see how the future will look. The new China has raised the bar very high, and it will become challenging for the rest of the world to match.
14.I was born in the Punjab region of India, in my early 20 S, I moved to Canada. Our primary school teacher used to tell us about China. I had a lifelong dream to visit this country. Finally, after 45 years that goal became a reality. Now, we made several trips, and we just made a scratch of this great nation and its length/breadth/ height
我喜欢中国,我用一辈子时间来看这个伟大、辽阔、美丽的国家,也还是不够。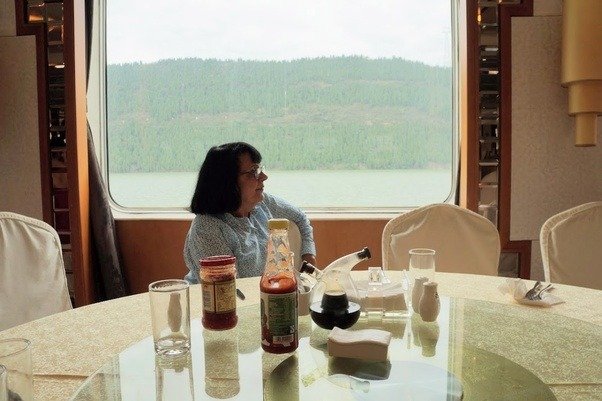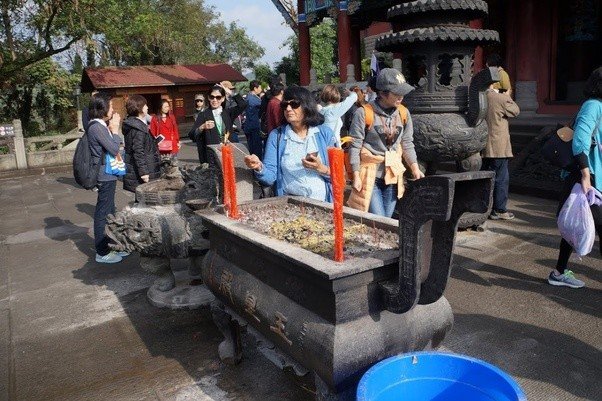 1.每一次到中国来,都激发了我更多的想象力和对知识的渴望。
2.我知道在世界上,人们认为大多数中国人是无神论者,这可能并没错。他们可能不会每天去教堂/寺庙/。但在真正意义上,他们中的大多数人都敏锐地心存善业。在我看来,大多数中国人在很久以前就在真正的因果报应中找到了信仰之神。他们的家庭是最重要的;他们的孩子是他们的世界,对他们大多数人来说,教育是第一位的。他们一出生就被灌输了这一点:要在他们所做的每一件事上出类拔萃。他们崇拜他们的祖先,他们的父母和祖父母是他们生活的一部分。
3.性别平等:女人在生活中的任何事情上都是男人平等的伴侣。中国的女性很受尊重,事实上我认为在中国,性别平等程度可能是最高的。(我的观点)。女性在中国生活中的几乎每一件事上都起着推动作用。
4.中国相对来说非常安全。
5.世界级的一线城市十分宏大。
6.中餐:中国人是美食大师,一辈子的时间都品尝不完所有的佳肴。
7.大多数中国人都很简单,勤劳,打拼自己的事业。
8.大多数中国人尊重外国人。
9.公共交通既安全又便宜。
10.我喜欢他们的佛教寺庙。
11.中国的现场表演令人叹为观止。
12.对我妻子来说,中国是购物圣地。
13.在我看来,中国是一个历史和现在交汇的地方,我看到了未来的模样。新中国把门槛提高得非常高,世界其他地区要赶上它会极具挑战性。
14.我出生在印度旁遮普地区,在我20岁出头的时候,我搬到了加拿大。我们的小学老师过去常给我们讲中国的情况。我一生的梦想就是访问这个国家。45年后,这个目标终于实现了。现在,我们到中国旅行了几次,但我们只是对这个伟大的国家及其历史、广度和深度略知一二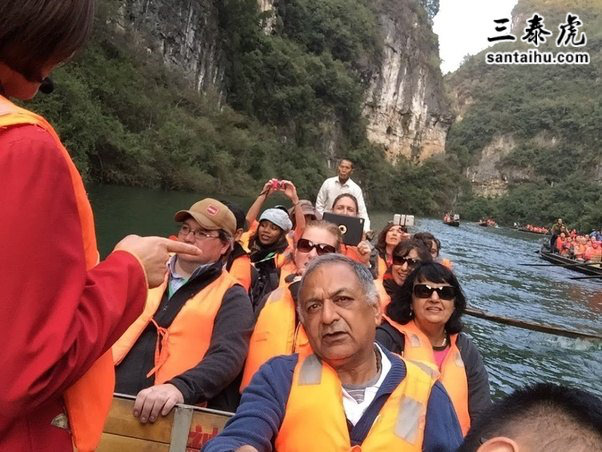 Sivan Michaeli-Roimi, works at WhiteSource
I traveled in China for only one month but have been to big cities such as Shanghai and Beijing, and also in the "smaller" ones (only 8M people city, no biggy) like Xi'an, Hangzhou and Wullianguan.
So why do people like me like China?
The View, oh god, the view!
If you haven't been to China, you've never seen nature. The Beijing Wall, Wullinguan Quartz Mountains and many more wonders of natures makes you truly believe the art of nature was made by something with the craziest imagination. The photos below were taken by my iPhone.
我只在中国旅行了一个月,但去过上海、北京等大城市,也去过西安、杭州和武陵关等"较小"的城市(只有800万人口,不算大)。
那么为什么像我这样的人喜欢中国呢?
风景,哦,上帝,风景!
如果你没去过中国,你就从未见过大自然的鬼斧神工。北京的长城、武陵关的石英山还有其他许多自然奇观,让你真正相信大自然的造物艺术是由最疯狂的想象力创造出来的。下面的照片是我的iPhone拍的。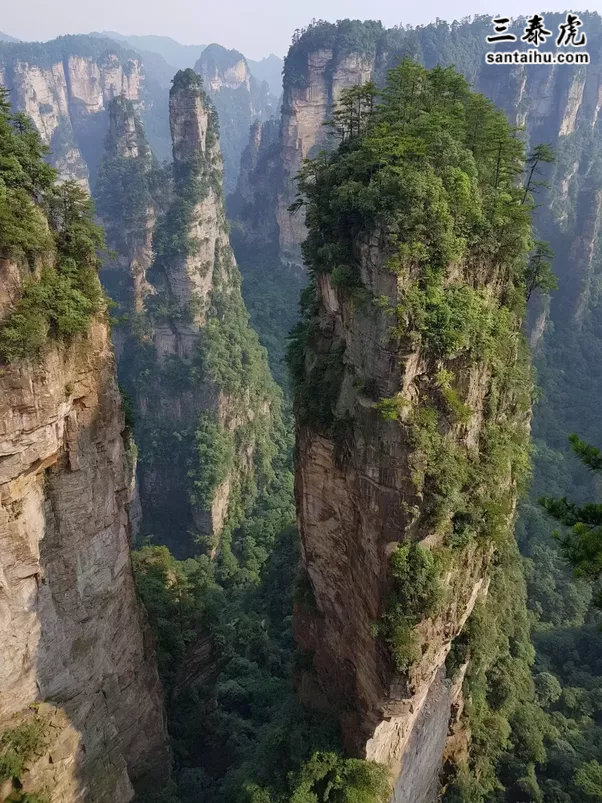 The people - what you see is not what you get.
The Chinese people were, on one hand, completely rude - yelling, spiting, sticking their heads into your phone, pushing you and more… But on the other hand - so respectful and eager to help a foreigner! We were continuously stopped in the streets to take pictures, we were bought drinks, we've had people helping us with anything all the time. People helped us get from one place to the other in the most generous ways - someone walked with us 15 minutes to show us a place, and another took a taxi with us to help us go somewhere. It was crazy!
人——你所看到的并不是真实的情况。
一方面,中国人非常粗鲁——大喊大叫、吐痰、把头探进你的手机镜头里、推搡等等……但另一方面,他们又非常尊重你,渴望帮助外国人!我们在街上不断被拦下来拍照,有人给我们买饮料,一直有人帮助我们做任何事情。人们用最慷慨的方式帮助我们从一个地方去到另一个地方——有人陪我们走了15分钟,带我们看了一个地方,还有人带我们打车去往某个地方。好得令人不敢相信!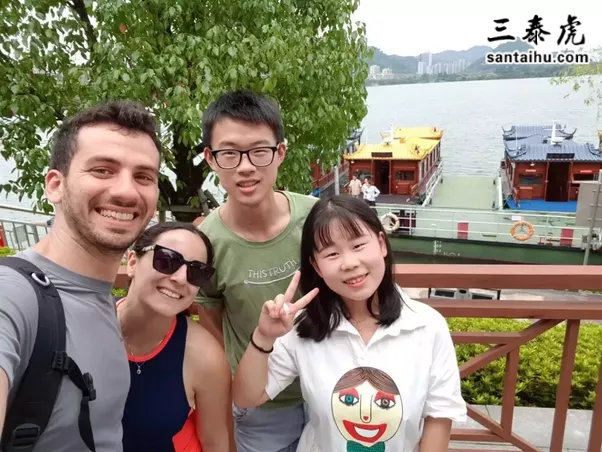 This guys took a taxi with us to show us exactly where is the archipelago we wanted to get to outside of Hangzhou! How amazing is that?
The Controversy
China is so different from what we're used to. You'd see the most advanced country in the world I've ever seen so far - smart transportation, the tallest buildings in the world, electrical cars, electrical motor, a cosmopolitan larger and fancier than the good old in New York, and still - so many people we've met have no clue on what's outside their space. Some told us they cannot travel outside of China, some told us that the world is currently at peace and wars do not exist! (Seriously?) Some Don't know a single word in English, and those who do know fractions of words, still use "wechat" app to translate.
这个男孩和我们一起打车,带我们去到了我们想去的杭州城外的群岛!神奇吧?
争议
中国和我们过去以为的太不一样了。你会看到目前为止我见过的全世界最先进的国家——智能交通、全球最高建筑、电动汽车、电机,比纽约更大、更高大上,还有许许多多方面,很多人根本不知道他们的世界之外发生了什么。一些人告诉我们,他们不能出国,有些人告诉我们,世界目前处于和平之中,不存在战争!有些人一个英文单词都不知道,那些懂一点点的人还要用"微信"应用程序进行翻译。
Ross Gortney, lives in Shanghai (2014-present)
I've lived in Shanghai for the past 3 years.
Things I really like:
-extremely safe - you never have to worry about violent or confrontational crimes on the street - everyone I know feels perfectly safe walking anywhere in the city at any time of day or night. The only crimes I see are stolen bicycles/scooters, but they do it when other people aren't around.
-transportation is great - one of the biggest and best subways in the world, average cost is $0.50 per trip, tons of bus lines all over the city, $0.30 per ride no matter the distance. Taxis are extremely cheap for a big city - 14rmb ($2) for the first 2.5km, and 2rmb ($0.30) per extra km, no added cost to fill the taxi with 4 people. Didi (like Uber) is everywhere and you can pay only a bit more than that and have nice cars like Audi, BMW, and nicer Chinese made cars, which are really getting better and nicer everyday. When Uber was in Shanghai, my average cab cost was $3–4 using Uber black (hence why they sold off in China!).
-you can eat as cheap or as expensive as you'd like - you can eat cheaper Chinese food or street bbq and easily have a meal for $2–3, or you can try any of the nicer Chinese or foreign restaurants all over the city and pay as much as you want! There is a large variety of food options from all over the world.
-delivery services - I get groceries delivered (free delivery), 5 gallon water jugs, takeout from almost any restaurant in the city, and more... my roommate and I have found a french wine guy, an argentenian beef guy, a baker, a carpenter; all are willing to provide delivery services for little or nothing, and you can buy really great quality stuff for significantly cheaper than the grocery/retail stores. Last year my phone broke and a Chinese colleague ordered me a new Xiaomi phone while we were at work at 10am, and it arrived in the office around 1pm, free delivery.
过去三年我一直住在上海。
以下是我真的很喜欢的方面:
-非常安全—你永远不必担心街上有暴丽或对抗性犯罪—我认识的每个人都觉得任何时间走在这座城市的任何地方都非常安全。我看到的唯一的犯罪行为是偷盗自行车/摩托车,但是他们只在没人的时候会这么做。
-公共交通很发达—这里有世界上最大最先进的地铁之一,平均每次搭乘的成本只有0.5美元,城市里有大量的公交线路,无论距离远近,每次搭乘的成本都是0.30美元。对于大城市来说,打车非常便宜——前2.5公里14元人民币(合2美元),每多一公里多加2元人民币(合0.30美元),4人乘坐出租车也不额外收费。滴滴(类似优步)无处不在,你只需多花一点点钱,就能招来像奥迪、宝马这样的好车。优步在上海开展业务的时候,我使用优步打车的平均费用是3-4美元(这就是优步中国经营不下去的原因!)
-只要你想,你可以吃到或便宜、或昂贵的美食,丰俭由人,你可以吃到中国的廉价食物或街头烧烤,可以很容易地花2 - 3美元饱餐一顿,也可以尝尝城市各个角落里的好一点的中国或外国餐馆,愿意花多少钱都行!这里有全世界的各种各样的食物可供选择。
-送货上门服务—我总是让商家送货上门(免费送货),5加仑的水罐,市内任何一家餐馆的外卖等等。我的室友和我找到了一个法国葡萄酒商,一个阿根廷牛肉商,一个面包师,一个木匠;他们都愿意提供低成本或零成本的送货服务,而且你可以用比杂货店或零售店便宜得多的价格买到真正优质的商品。去年,我的手机坏了,我的中国同事在上午10点上班时帮我订购了一部新的小米手机,下午1点左右就送到了办公室,免费送货上门。
-if you're paying for something, the Chinese work really hard to do the job. They work quickly, they try very hard to understand your requests, they don't argue or try to be difficult. You feel special as a customer.
-very international - I meet people from all over the world, with many different backgrounds, motivations, interests.
-extremely fast changing - buildings are going down and up constantly around the city. When shared bikes came on the scene 6 months ago, I saw 5–10 bikes one day, then a hundred the next day, then hundreds around the city within a week. Within a couple of months, you could see bikes from 4 or 5 different companies all over the city. I read there are more than 500,000 bikes in Shanghai after only 6 months since the first one landed in the street. One day, my colleague complained that she didn't want to ride the 'old style' mobike, which had just come out a few months before. It's exciting to see things change (mostly for the better) so quickly and constantly.
-clean and organized - for a city the size of Shanghai, it's really impressive to see how clean and organized it is. Nice parks around the city with amazing landscaping, clean and wide sidewalks, bike/scooter dedicated lanes on the streets. The public bathrooms are much better than you'd expect.
You certainly don't feel the history or old Chinese culture as much in Shanghai, but there are plenty of places in China you can experience it. Also, the more Chinese you can speak and read, your life becomes much easier and more fun in China!
-如果你愿意花钱,中国人会非常努力地工作。他们工作迅速,他们非常努力地理解你的要求,他们不会争辩,也不会试图刁难你。作为顾客,你会觉得自己很特别。
-非常国际化—我认识来自世界各地的人,他们有着不同的背景、动机和兴趣。
-变化非常快—城市周围的建筑物在不停地拆拆建建。6个月前共享单车刚出现的时候,我一天看到5-10辆,第二天就看到100辆,一周之内就看到数百辆。几个月之内,你就能看到来自四五家不同公司的共享单车遍布全城。据我所知,自第一辆共享单车在上海落地仅6个月,上海就有超过50万辆共享单车了。一天,我的同事抱怨说,她不想骑几个月前才推出的"老式"摩拜单车。事情变化得如此之快、如此之快、如此之快、如此之快,真叫人兴奋。

-干净整洁—对于像上海这样的大城市来说,如此干净整洁,真令人印象深刻。城市周围有漂亮的公园,令人惊叹的景观,干净宽阔的人行道,自行车/小型摩托车专用车道。公共卫生间比你想象的要好得多。
在上海你当然感受不到中国的历史和古老文化,但你可以在中国很多地方体验到。而且,你的中文读写能力越强,你在中国的生活就会变得更方便、更有趣!
Michael Carty, High School student interested in meteorology
I am a teenager who has been studying Chinese for all of my high school days.
For as long as I can remember, I was interested in nearly anything Asian. From woodblock printing, to Tae Kwon Do, to ramen and to other, more obscure, things; they became a big part of my childhood.
In 7th grade, I began to study Japanese and I still do with a tutor. So after learning Japanese for two years prior, I went into Chinese at my high school because I believed them to be extremely close languages. Obviously that wasn't the truth.
Soon I started seeing how many of the things I obsessed over in Vietnamese, Thai, Japanese, Korean, and Malaysian culture were found in Chinese culture. I realized meaning of the word 中國. I realized China had really been the center of East-West commerce for a great portion of its existence. While no one likes to admit it the country has had a great deal of influence on those out side of it.
The area where I live has a high population of Asian Americans, and I am seeing the effects of growing Asian influence. Chinese restaurants and supermarkets are quickly outpacing other businesses.
我是一个十几岁的孩子,我的高中时代都在学习中文。
从我记事起,我几乎对亚洲的一切都很感兴趣。从木版印刷,到跆拳道,到拉面,再到其他更晦涩的东西;它们成为我童年的重要部分。
在七年级的时候,我开始学习日语,现在也还在跟老师学。所以在学习了两年日语之后,我在高中的时候学习了中文,因为我认为它们是非常接近的语言。但显然这并不是事实。
不久,我开始发现,在越南、泰国、日本、韩国和马来西亚的文化中,有多少我痴迷的东西是属于中国文化的。我意识到中國这个词的意义。我意识到,中国在很大程度上一直是东西方贸易的中心。虽然没有人愿意承认,但中国对其他国家产生了巨大的影响。
我居住的地区有很多亚裔美国人,我看到了亚洲影响力不断增长的影响。中餐馆和超市的发展速度很快就超过了其他行业。
In all honesty, I really do like the cultures of other Asian countries better than China. Sorry. But I know which country has shaped most those cultures. I know that while American economists don't like to admit it, China is on the rise once more. Everyday China is accomplishing more and more in feats of engineering and science.
And so are other many other nations.
One day in the future I want to be able to communicate with them, as influence grows.
The field I want to enter is climatology.
It is not because I like China's tall fancy skyscrapers or high speed rails, that I want to learn the language. It's because the field that I want to go into, by the time I get my masters or PhD; Chinese, Arabic or Hindi will become desirable languages as the belief in climate change grows along with its effects.
A lot of Westerners who like China are the same way, we may not love China or think that it is the greatest nation on earth, but we know the impact that it will have. We know how dangerous it gets when powerful countries try to race and "one-up" each other.
By the time I am an adult doing adult things, we will enter into a competition of clean energy and technology. We don't know what the future holds but we are just being prepared.
And also China is a really cool country that is amazingly diverse if you are willing to look.
Also not to be overly dramatic, but there is a storm coming.
老实说,比起中国,我确实更喜欢亚洲其他国家的文化。对不起。但我知道是哪个国家塑造了这些文化。我知道,虽然美国经济学家不愿承认这一点,但中国正在再次崛起。中国每天都取得越来越多的工程和科学成就。
其他许多国家也是如此。
在未来的某一天,随着影响力的增长,我希望能够与他们交流。
我想进入的领域是气候学。
不是因为我喜欢中国的摩天大楼或高铁,我才想学中文。而是因为等我拿到硕士或博士学位时,我想投身的领域;随着人们对气候变化及其影响的认识日益加深,汉语、阿拉伯语或印地语将成为人们想学习的语言。
很多喜欢中国的西方人也是这样,我们可能不爱中国,或者认为中国是世界上最伟大的国家,但我们知道它将给我们带来什么影响。
另外,中国是一个非常酷的国家,如果你愿意去看的话,你会发现它有着惊人的多样性。
Megan Nablo, studied Linguistics & International Studies at Iowa State University
I myself have never been to China however several of my friends and family have and from the stories they've told me and things I've heard overall I think China is a great place. Even without being there I can still enjoy the rich culture, old and new. I pretty frequently listen to Chinese pop music, watch their movies, and watch several of they're entertainment shows. It's refreshing and different from American entertainment. Neither industries are necessarily better or worse than each other. They're just different and it's nice to enjoy. I also think Chinese history is very interesting and am frustrated the American education system doesn't really cover any of it at all. One thing I appreciate about China is the blend of modernism with history in their cities.
Things I've heard from my friends that have traveled there are that it is substantially safer than in America. They felt comfortable walking around and didn't feel as if they were being threatened or that their safety was at risk. Another common thing I've heard is that the food is amazing. I love Chinese food too and every time I get the chance to enjoy my Chinese friend's mom's cooking I take it. They've also told me about how friendly and welcoming the Chinese people generally are. Traveling abroad can be a scary experience but they felt welcomed and didn't feel judged for being there. There are many many more reasons to like China and it's people, but these are just a couple of the reason's I've gathered from friends.
我自己从来没有去过中国,但是我的一些朋友和家人去过,从他们给我讲的故事和我听到的事情来看,我认为中国是一个伟大的地方。即使没有住在那里,我仍然可以享受丰富的文化,不论新旧。我经常听中国流行音乐,看他们的电影和娱乐节目。它不同于美国的娱乐,令人耳目一新。这两个行业并不一定比我们更好或更差。只是很不一样,令人享受。我也认为中国的历史很有趣,但美国的教育体系并没有涉及中国历史的任何内容,这让我很沮丧。我很欣赏中国现代主义与城市历史的融合。
我从去过那里的朋友那里听说过,中国比美国安全得多。他们认为在中国四处散步很舒服,没觉得自己会受到威胁,也不会觉得自己的安全受到了威胁。我还听说中国的食物很好吃。我也喜欢中国菜。他们还告诉我,中国人民总体上非常友好热情。出国旅行可能是一种可怕的经历,但他们在中国有宾至如归的感觉。喜欢中国和中国人民的原因还有很多,以上就是我从朋友那里听来的几个原因。
O Phoi Van
I work at an international company and my team deal with clients from different countries. Here is the fact:
1.Team members, who can speak Korean and work with Korean clients, don't like Korean.
2.Team members, who can speak Japanese and work with Japanese clients, dislike Japanese.
3.Team members, who can speak Germany and work with Germany clients, feel uncomfortable working with Germany.
4.Team members, who work with Indian, grumble about their clients quite often.
And here comes those who work with Chinese don't have any complaints at all.
Why? They say that Chinese people are easy to deal with, they also make them feel comfortable in cooperation as well as communication. They don't have that huge arrogance like those people from developed countries. Honestly, I feel like people from developed countries always look down on people from developing countries (of course they don't act like that significantly, but we can feel it).
我在一家跨国企业工作,我的团队与来自不同国家的客户打交道。事实是这样的:
1.会说韩语,和韩国客户一起工作的团队成员,不喜欢韩国人。
2.会说日语,和日本客户一起工作的团队成员,不喜欢日本人。
3.会说德语,和德国客户一起工作的团队成员,觉得跟德国人共事不舒服。
4.和印度人一起工作的团队成员经常抱怨他们的客户。
而那些与中国人共事的人却一点也不抱怨。
为什么呢?他们说中国人很容易相处,在合作和交流中让人感到自在。他们不像那些来自发达国家的人那样傲慢自大。老实说,我觉得来自发达国家的人总是看不起来自发展中国家的人(当然他们的行为并没有那么明显,但我们可以感觉到)。
Kim Iskyan, Co-Founder & Publisher, Stansberry Churchouse Research
There are a lot of things to like about China. For starters, I think China is quickly becoming a world leader.
Here are just a few examples of how (which I first shared here)…
China is taking the mantle of globalisation
China is staking its claim as the preeminent force driving globalisation through its One Belt One Road (OBOR) initiative.
China's One Belt One Road is a large-scale development and infrastructure programme announced by China in late 2013.
Spanning the breadth of Asia into Europe, the OBOR initiative incorporates around 60 countries, which account for a third of global GDP and around 60 percent of the global population.
中国有很多值得我们喜欢的地方。首先,我认为中国正在迅速成为世界领导者。
我在这里只列举了一些例子(这是我第一次在这里分享的)…
中国正在接过全球化的衣钵
通过一带一路,中国将自己视为推动全球化的强大力量。
一带一路是中国在2013年底宣布的一项大规模发展和基础设施项目。
从亚洲到欧洲,一带一路计划涵盖约60个国家,占全球GDP的三分之一,人口约占全球60%。

OBOR is a way that China can cement its strategic interests across a huge swathe of Africa, Central Asia and Eastern Europe at the same time.
China's middle class boom
But that's not all… the country is also experiencing a massive wealth explosion.
In 2000, just four percent of China's urban population was considered middle class. By 2022, over 550 million people will be considered middle class in China. To put this in perspective, it's middle class will be 1.7 times the entire population of the U.S.
And China's growing middle class plans on spending more money – a lot more. Consumer spending is set to increase 55 percent between 2015 and 2020. This is the same type of boom the U.S. experienced after World War II. So the country's growth is just getting started.
一带一路是中国巩固其在非洲、中亚和东欧大片地区战略利益的一种方式。
中国中产阶级的繁荣
但这并非全部……中国还在经历一场巨大的财富爆炸。
2000年,只有4%的中国城市人口达到中产阶级。到2022年,中国将有5.5亿人进入中产阶级。从这个角度来看,中国的中产阶级人口将是美国总人口的1.7倍
中国不断壮大的中产阶级会消费更多的钱——多得多。2015年至2020年,消费者支出将增长55%。这与美国在二战后经历的繁荣类型相同。因此,中国的经济增长才刚刚开始。
China's technology
The country is becoming a leader in the technology space.
Most of the world views China as a nation of copycats and counterfeits. But China accounts for 20 percent of all global research & development spending. That's just second behind the U.S., with 26 percent.
In the field of artificial intelligence, China is also second – just behind the U.S. in terms of the number of companies in the space and the corresponding amount of financing received by those firms.
And when it comes to simply brute computing power, China remains the world leader. Since mid-2013, China has held claim to the world's fastest supercomputer.
China's fintech sector is leading the world
It's also a leader in the fintech space. Fintech is the use of technology to make financial services more efficient.
According to a recent joint report by professional services firm Ernst & Young and Singaporean bank DBS, China has surged ahead of the likes of Silicon Valley and London to become the "undoubted centre of global fintech innovation and adoption." The country is now home to the world's biggest fintech "unicorns," which are start-up companies that are valued at over $1 billion. Private equity firms and other fintech investors have never been busier with investing in China.
To sum up, there's a lot to like about China. It is quickly overtaking the U.S. and other developed countries in many areas.
中国的科技
中国正在成为科技领域的领导者。
世界上大多数人认为中国是一个模仿者和仿冒者的国家。但中国占全球研发支出的20%。这仅次于美国,占26%。
在人工智能领域,中国也位居第二——在该领域中,中国公司的数量和这些企业获得的资金都仅次于美国。
而当涉及到强大的计算能力时,中国仍然是世界的领导者。自2013年年中以来,中国一直声称拥有世界上最快的超级计算机。
中国的金融科技行业正在引领世界
中国也是金融科技领域的领导者。金融技术利用技术提高金融服务的效率。
专业服务公司安永和新加坡星展银行最近联合发布的一份报告显示,中国已超越硅谷和伦敦等地,成为"毫无疑问的全球金融科技创新和应用中心"。中国现在是世界上最大的金融科技"独角兽"的故乡,这些初创公司的市值超过10亿美元。
总而言之,中国有很多让人喜欢的地方。在许多领域,中国正在迅速超越美国和其他发达国家。