India to get another 'eye in the sky' on May 22
印度将于5月22日再获一只"天眼"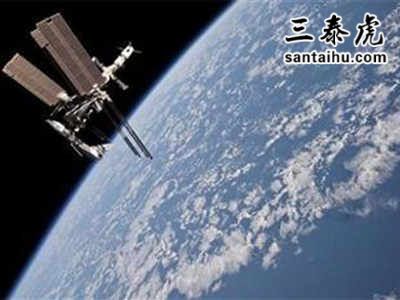 NEW DELHI: India is set to get another 'eye in the sky' as Indian Space Research Organisation (Isro) will launch its latest radar imaging satellite (Risat-2BR1) from Sriharikota in Andhra Pradesh on May 22.
新德里:印度空间研究组织(ISRO)将于5月22日从安得拉邦斯里哈里科塔发射其最新雷达成像卫星(Risat-2BR1),印度将再获一只"天眼"。
Risat-2BR1 is much more advanced than the previous Risat-series satellite. "Its launch is due on May 22. Though the new satellite looks same as the old one from outside, its configuration is different from the earlier one launched. The new satellite, therefore, has enhanced surveillance and imaging capabilities," a source in Isro told TOI. Risat's X-band synethic aperture radar (SAR) possesses day-night as well as all-weather monitoring capability. The radar can even penetrate clouds and zoom up to a resolution of 1 metre (means it can distinguish between two objects separated by 1 m distance).
Risat-2BR1将于5月22日发射,它比此前的Risat系列卫星先进得多。虽然从外面看,这颗新卫星和老款卫星看起来一样,但其结构与先前发射的卫星不同。这颗新卫星增强了监视和成像能力。Risat公司的X波段同步孔径雷达(SAR)具有昼夜和全天候监测能力。该雷达甚至可以穿透云层,并将其放大到1米的分辨率(这意味着它可以分辨相距1米的两个物体)。
"The Risat satellite can take images of a building or an object on the earth at least 2 to 3 times a day," the source said. Therefore, it can help keep an eye on the activities of jihadi terror camps in Pakistan-occupied Kashmir (PoK) and infiltrators at terror launchpads along the LoC.
消息称:"Risat卫星每天至少可以拍摄2-3次地面建筑物或物体的图像。" 可以帮助密切关注巴占克什米尔(PoK)圣战恐怖分子营地的活动,以及实际控制线沿线的渗透者。
The new imaging satellite will boost all-weather surveillance capabilities of Indian security forces and will help detect any potential threat around the Indian borders. As the satellite can also track hostile ships at sea, it can be used to keep a hawk-eye on Chinese naval vessels in the Indian Ocean and Pakistani warships in the Arabian Sea. The images from old Risat-series satellites were earlier used to plan the surgical strike in 2016 and the air strike on a Jaish camp in Pakistan's Balakot this year. Risat also enhanced Isro's capability for disaster management applications.
这颗新成像卫星将增强印度安全部队的全天候监视能力,并将有助于探测印度边境附近的潜在威胁。由于该卫星还可以跟踪海上的敌方船只,可以用来监视印度洋上的中国海军军舰和阿拉伯海的巴基斯坦军舰。
印度时报读者的评论:
译文来源:三泰虎 http://www.santaihu.com/47569.html 译者:Jessica.Wu
外文:https://timesofindia.indiatimes.com
Chanchal Karmakar • 9 hours ago
Amazing Space Research activities are very much commendable. Just imagine, ISRO & Scientists are same with tremendous dedicated workforce achieving very spectacular results. Only difference is change of guard at center & the sources of everything is PM, Modi. From the day one in his office he gave positive signals to go ahead with any mission will make our India very strong & powerful. I, as as Indian feel immensely proud & safe under this versatile NaMo Govt. My hats off to you Modiji for building this nation strong .
厉害啦,值得称赞。ISRO及其科学家们投入了大量的精力,取得了惊人的成果。莫迪总理为此提供了一切资源,从上任的第一天起,他就发出了积极的信号,要让印度强大起来。在万能的莫迪政府的领导下,作为一个印度人,我感到非常自豪,非常有安全感。向莫迪致敬,感谢你把这个国家建设得如此强大。
Chanchal Karmakar • India • 5 hours ago
Agree fully - and a very well written popular scientific article and also agree with this comment. Hope the stupid casteists of UP, and the criminal media that pampers this stupidity can see this light.
完全同意。希望北方邦那些愚蠢的种姓主义者,以及纵容这种愚蠢行为的媒体能够看到这一点。
Chanchal Karmakar • India • 5 hours ago
Narendra Damodardas Modi is the best thing that happened to India, since independence. However, the responsibility for keeping India backward all these years rests with the people of the country; they are the ones that elected the worthless Congress, again and again
莫迪是印度独立以来最优秀的总理。然而,这些年来,印度人的落后是自己造成的,人们一次又一次地选择一无是处的国大党。
Tanmay Chakrabarti • 7 hours ago
Good news indeed.
确实是个好消息
Logical Indian • Tanmay Chakrabarti • Overseas • 7 hours ago
I agree with you. ISRO activities and initiatives have increased significantly under this go nment. We need yet another term for Na-Mo
在本届政府的领导下,ISRO进展神速。我们需要莫迪连任。
Venkatesh Ramachandra • 7 hours ago
Pappu will Cry now! He will Claim Nehru was the father of ISRO! LOL
拉胡尔现在要哭了! 他会说尼赫鲁是ISRO之父的! 哈哈
Venkatesh Ramachandra • 7 hours ago
pappu n pappy are looser. we dnt want them. once again modi
拉胡尔是个失败者,我们不需要拉胡尔。我们需要莫迪连任。
Venkatesh Ramachandra • Canada • 7 hours ago
To hell with Nehru
让尼赫鲁见鬼去吧
Pradipta • 9 hours ago
Kudos ISRO. We need these precise systems to track down the terrorists.
向ISRO致敬。我们需要这些精确的系统来追踪恐怖分子。
Vikas • 6 hours ago
Tnx to Isro and Modi ji
感谢ISRO,感谢莫迪。
Nitin Deshmukh • 7 hours ago
Can govt and ISRO permanently position a mini satellite dedicated to monitor naxals in Gadchiroli, Chandrapur region, including part of Chhattisgarh? It would save lot of lives and begin the end game of home-grown extremism. Any thoughts ?
印度政府和印度空间研究组织能否发射一颗小卫星,专门用于监测恰蒂斯加尔邦部分地区的纳萨尔人? 这将拯救许多生命,并终结本土极端主义。
nitin sharma • Canada • 7 hours ago
ISRO seems to be so enthusiastic at the moment that there is no stopping .Thanks to Modijee for encouraging and giving them funds to make India strong and independent.This govt is so amazing that I really feel there is no need of any other govt maybe for another 20 years.
印度空间研究组织非常有干劲,从没停止过脚步,感谢莫迪的鼓励和支持,让印度变得强大和独立。这届政府太神了,我真觉得在接下来的20年里没必要换届。
Nandaakumar • 5 hours ago
full credit to the ISRO team. All this is possible due to the taxes paid by the people of India which is being used well. thanks to the tax payers & govt of India's will to spend, effectively implement such programs.
完全归功于ISRO团队。这一切之所以能实现,是因为印度人民缴纳的税款得到了很好的利用。多亏了纳税人和印度政府愿意提供经费,这些项目才得以有效实施。
Akhil Barman • 5 hours ago
Kudos to ISRO. Thanks to Modiji for giving them a free hand and support.
向ISRO致敬。感谢莫迪给以支持,放手让他们去做。
Sheik Mohamed • 6 hours ago
Our scientists once again demonstrated before world, that our country is second to none when latest technology comes. Kudos for entire team involved in this mission who make proud of our country in this field.
我们的科学家再一次向世界证明,我们国家的技术是首屈一指的。向参与这项任务的整个团队致敬,你们让印度自豪。
Kuldeep • God's place • 4 hours ago
Such a good news!!! India will be well prepared for natural calamities. Sad to see people are finding politics here also...
真是个好消息!!印度将为自然灾害做好充分准备。很遗憾看到人们在这谈论政治…
Dilip Kumar • 6 hours ago
Really remarkable work being done by ISRO and long term vision being taken by Government Of India in this field...... Congratulations....
在这一领域,印度空间研究组织做得非常出色,印度政府高瞻远瞩....
Secreteyes • 5 hours ago
under Sir PM Modi ji India has explore space. Soon Indian space craft to land in moon. And sending man to space again.
在莫迪总理的领导下,印度探索了太空。不久印度将登陆月球,再次把人类送上太空。
Lallan • Dilli • 6 hours ago
Can you imagine such achievement during KhanGress rule?
在国大党统治下,这种成就想都不敢想。
Abhishiek Ghosh • 4 hours ago
Modi has strengthened isro like never before.
莫迪前所未有地提升了印度空间研究组织的实力。
Happiness • 6 hours ago
Thanks ISRO...we proud of you
感谢ISRO……我们为你骄傲
Iron • New Delhi • 9 hours ago
Our ISRO ...you are sending too many Satellites for Pakistan to be able to count
ISRO发射的卫星太多了,巴基斯坦都数不过来了。
Abhishiek Ghosh • 4 hours ago
Modi is blessing to India.
莫迪是印度的福星。
[Member]• 6 hours ago
Why give all details in public??? Does China do that?
为什么要公开所有细节?中国会这么做吗?
Abhishiek Ghosh • 4 hours ago
India should now focus on throwing illegal migrants out the way Pak , Bangla , Sri Lanka and myanmar did.
印度现在应该学习巴基斯坦、孟加拉国、斯里兰卡和缅甸,把非法移民赶出去。
Maharana Pratap • Chittod • 4 hours ago
Very Good ISRO. Now Pak will be more tense.
做得非常好,ISRO。巴基斯坦会更加紧张。
Thinker • India • 5 hours ago
We are all proud of the Modi Govt for having secured our great Nation against our two enemies - Pakistan and China! Jai Hind!!
我们为莫迪政府感到骄傲,它保护了我们伟大的祖国不受两个敌人的威胁——分别是巴基斯坦和中国!
印度必胜! !
Balasundaram • Chennai • 5 hours ago
good news.. is it going to be an alternate for GPS?
是个好消息. .会替代GPS吗?
Sabian • 3 hours ago
Now feku will take credit
莫迪又要来抢功劳了。
Blumen • Hyd • 4 hours ago
The Modi Effect!
莫迪效应!