What do you think of the Chinese movie Wandering Earth?
你觉得中国电影《流浪地球》怎么样?
Quora读者的评论:
Robin Daverman, World traveler
What do you think of the Chinese movie Wandering Earth?
I saw this movie a couple of days ago in Sunnyvale AMC theatre. Highly recommend it.
(ALERT*: the movie is not in English. It's in Mandarin, with English subtitle, and with maybe 5% of French/Russian/a little bit of English thrown in. So you'll need to read the English subtitles while watching the movie. OK if you are used to watching foreign-language movies, otherwise it's a pain. This movie is clearly not intended for the international market.)
I would put it in the same category as Interstellar (film) and The Martian (film). Not a "fairy tales with a futuristic twist" like the Star Wars or the Dune series, or a "daily soap with a futurist twist" like the Star Trek, but a sci-fi epic.
Both the epic scale and the story line are very Chinese! The movie Interstellar is also about earth being no longer inhabitable, so why not find another habitable planet, and let's organize a team of explorers, and go colonize some place else. The Wandering Earth, with its Chinese cultural background, says, well the sun is dying, so let's pack up earth and move it to another star system. We'll build 10,000 "earth engines", and make a 2500-year plan to move the whole planet. We'll all work together to make it happen. And when things go wrong, let's send out a message, and half a million people, in various teams, jumped up to try to fix the problem. The visuals are just stunning.
The story line is also very Chinese. By that I mean, it's really complicated - a lot of characters, each with individual plots, nested in permutations of micro-plots, further nested in permutations of mini-plots, all round up in the main plot, which was basically, who'd have know Jupiter is so troublesome! Expect to get maybe 60 - 80% of what's going on in the movie.
Also it's more of a tear-jerker than I expected. Definitely worth it.
你觉得中国电影《流浪地球》怎么样?
几天前我在森尼维尔AMC剧院看了这部电影。强烈推荐。
注意:这部电影是非英文电影。是中文电影,配了英文字幕,还有大概5%的法语/俄语/一点点英语。所以你看电影的时候需要注意看英文字幕。如果你习惯看外语片那没问题,否则的话很痛苦。这部电影显然不是为国际市场制作的。
我会把它和《星际穿越》和《火星救援》归为一类。跟《星球大战》或《沙丘》系列的"未来主义童话"不同,也不是像《星际迷航》那样的"未来主义日常肥皂剧",而是一部科幻史诗。
史诗般的规模和故事情节都非常中国化!电影《星际穿越》讲的也是地球不再适合人类居住的,所以为什么不干脆寻找另一个适合居住的星球,让我们组织一队探险者,去其他地方开拓殖民地。以中国文化为背景的《流浪地球》则说,太阳要灭亡了,我们把地球打包,搬到另一个星系去吧。我们要建造10000台"地球发动机",并制定一个2500年的计划来移动整个地球。我们将共同努力实现这一目标。计划出问题时,让我们发出消息,分散在不同的团队中的50万人,争先恐后地挺身而出,努力解决这个问题。视觉效果简直太棒了。
故事情节也非常中国化。我的意思是,这真的很复杂——很多角色,每个角色都有独立的情节,一个接一个嵌套在小情节线中,进一步嵌套在小情节线中,穿插在主情节中,基本上,谁会知道木星会这么麻烦!
而且,它比我想象的还要催人泪下。绝对值得一看。

PS: It's interesting to consider the cultural core of the movie, in the context of the current US-China trade negotiation. When the US trade negotiation team demanded China to stop digital innovation and scrap Made-in-China 2025, do they realize that just like in this movie, when the Chinese go nment says, guys we need to innovate 'cause you can sell new high-tech stuff for more money, literally millions and millions of ordinary Chinese jumped in, self-organized, and throw all they have onto this innovation goal. Just like this movie - the main actor worked without pay and invested with his own money, the director sold his house, the producer sold his car, … all to make this happen. I mean, how do you stop 1.3 billion people from trying to make the most money, realistically?
PS:在当前中美贸易谈判的背景下,这部电影的文化核心是很有趣的。当美国贸易谈判小组要求中国停止数字创新,他们意识到这部电影,就像中国说,伙计们,我们需要创新就是因为你们可以卖新的高科技,赚更多的钱,数百万普通中国人自告奋勇,自发组织,不顾一切地为创新的目标而努力。就像这部电影一样——主角不拿报酬,用自己的钱投资,导演还卖了房子,制片人卖了车,所有这些都是为了完成这部电影。我的意思是,现实中你如何才能阻止13亿人努力赚最多的钱?
Greg Kemnitz, Staff Database Engineer at Fitbit (2018-present)
The good:
1.It did a far better effort in character development than the vast majority of Hollywood SF movies, particularly more recent ones which seem to be targeted at 14 year old video-gamers.
2.The underground city-habs were quite compelling and realistic.
3.Its visuals were solid.
4.It paid lots of homage to classic SF such as Arthur Clarke's 2001 and 2010 (particularly the evil AI with the secret agenda).
5.I liked how it was a "big" story. Too often, people try to do "entry SF" with low-budget "something nasty happens in a space station" stories. Glad they "went big".
优点:
1.在角色塑造方面,它比绝大多数好莱坞科幻电影都做得好得多。
2.地下城相当吸人眼球,也很逼真。
3.视觉效果很立体。
4.它向经典科幻小说致敬,比如阿瑟克拉克的《2001》和《2010》。
5.我很喜欢,因为这是一个"宏大"的故事。很多时候,人们试图用低成本的"空间站里发生的一些令人讨厌的事情"来做"入门科幻小说"。很高兴这部电影"很宏大"。
The bad:
1.While you can't watch SF movies and expect a physics lesson, there were far too many simple mistakes. What's a "gravity spike"? And why did they need to go anywhere near Jupiter to begin with? Orbital mechanics has been well-understood for 350 years, so Jupiter isn't going to just "show up" inconveniently. If they were attempting a Gravity assist maneuver using Jupiter's gravity well - which would actually make sense given what they were doing - why not spend 30 seconds explaining it? Also, there was far too much "falling/flying at 10 meters per second and grabbing something to hard-stop your fall" - not gonna happen. These could be fixed by just having them fall more slowly…
2.There was some bad editing that caused story-flow issues where you were left wondering "what just happened"?
Overall I liked it. I sort of end up measuring much I like or dislike a movie by when I start looking at my watch. I didn't look at my watch until the credits ran, which doesn't happen often nowadays.
不足:
1.虽然你不能一边看科幻电影一边学习物理,但电影中有太多简单的错误。什么是"重力峰值"?为什么它们需要一开始就靠近木星呢?轨道力学的研究已经有350年的历史了,所以木星不可能轻易"接近"。如果他们试图利用木星的引力来进行重力辅助机动——考虑到他们正做的事情实际上是有意义的——为什么不花30秒来解释一下呢?而且,有太多的"以每秒10米的速度下降/飞行,抓住一些东西来阻止你的下降"——不可能发生。这些问题可以通过让缓慢下降来解决……
2.有一些糟糕的编辑导致了故事前后延续性的问题,让你忍不住想问"刚刚发生了什么"?
总的来说,我喜欢这部电影。我会根据观影时何时看手表来判断喜不喜欢这部电影,但直到演职人员名单开始在屏幕上滚动,我才看了眼手表,这种情况在我最近看电影时已经很少见了。
Dima Vorobiev, Former Soviet propaganda executive
"Wandering Earth" to me is the visual equivalent of a Dostoyevsky novel—if the Russian novelist would magically morph in our days into a CGI-obsessed visual storyteller.
1.The film is firmly rooted in a national storytelling tradition that may appear very alien to Western audiences.
2.The author views the universe as a cold place, totally indifferent to humans and our futile attempts to make sense of it. There's no God in it, and not even a promise. We're on own, folks. If we don't invent good stories for each other, who will?
3.The film revels in side plots totally irrelevant to the main plot.
4.The author finds endless inspiration in inventing endless gravity-defying situations where he can torture the characters in more wicked ways than you can count. No pain, no gain, bro.
5.The author never really cares to explain what drives the characters to madly push for whatever they are pushing for. You're totally free to figure it out on your own. Or just lean back and enjoy the ride. Which I did.
6.The neurotic outpourings of Dostoyevsky's dialogues and the messy verbosity of his expositions are matched by the stunning, madly paced movements, collapses, explosions, smashes and other marvels of an arcade game. I got as dizzy from these as from the manic beat of Dostoyevsky's psychologizing.
7.If you are not one of the annoying hard sci-fi sticklers who spoil everyone's fun obsessing with the inconsistency of a story with the three laws of thermodynamics, the film creates a universe that visually sucks you in. Think whatever you may about Dostoyevsky, but he knew how to achieve the same immersion in a matter of a few pages.
It's an awesome movie. You should watch it.
译文来源:三泰虎 http://www.santaihu.com/47530.html 译者:Joyceliu
对我来说,《流浪地球》在视觉上就像陀思妥耶夫斯基的小说—如果这位俄罗斯小说家能在我们那个时代神奇地变成痴迷于电脑图像的视觉说书人的话。
1.这部电影深深扎根于一个国家的叙事传统,这可能会让西方观众觉得非常陌生。
2.作者认为宇宙是一个寒冷的地方,对人类完全漠不关心,我们想要理解简直就是徒劳。电影里没有上帝,也没有承诺。伙计们,我们只能靠自己理解了。如果我们不为彼此编造好故事,谁能做到呢?
3.这部电影沉迷于与主要情节完全无关的次要情节。
4.作者在创造出无数违背地心引力的场景中找到了无尽的灵感,在这些场景中,他可以用你数不清的邪恶方式折磨角色。没有付出就没有收获,兄弟。
5.作者从未真正想过解释是什么让各个角色疯狂地追求他们所追求的东西。你完全可以自己想出来。或者只是靠在椅背上享受这段旅程。我就是这么做的。
6.陀思妥耶夫斯基神经质的对话和凌乱冗长的论述,与之相匹配的是街机游戏中令人惊叹的、节奏疯狂的动作、崩溃、爆炸、撞车和其他奇迹。这些让我头晕目眩,就像陀思妥耶夫斯基的《心理学》那种狂躁的节拍一样。
7.如果你不是那种个讨厌的、冷酷的科幻爱好者,不会因为一个故事与热力学三定律的不一致而破坏每个人的观影乐趣,那么这部电影创造了一个在视觉上很吸引人的宇宙。不管你怎么想陀思妥耶夫斯基,但他知道如何能用几页纸达到同样的沉浸感。
这是一部很棒的电影。你应该去看看。
Michael Ahn, Aspiring High Schooler, Superhero Fan, Violinist
I haven't watched it yet, but I know it's going to be epic.
I've read the book version!
Wait what? There's a book version?
Yes! There's a book version!
我还没看过这部电影,但我知道它会是一部史诗级作品。
我已经读过这本书了!
什么,你说什么?有书?
是的!有书!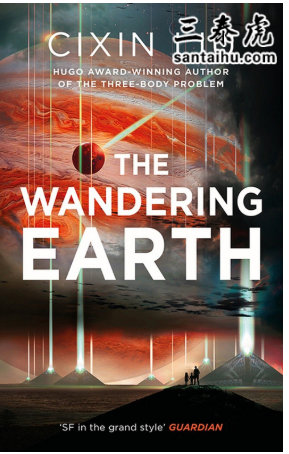 And it was an amazing book!
But, I am sort of biased though. I really just enjoy science fiction literature in general.
But this one was actually good!
Fun fact: it was written by Cixin Liu.
Okay, you've probably never heard of him, but he's an amazing Chinese science fiction writer. His books have all been pretty amazing so far.
Although The Wandering Earth isn't a part of it, I especially loved his epic sci-fi series, The Remembrance of the Earth's Past.
Consisting of three novels, The Three Body Problem, The Dark Forest Theory, and Death's End, this series did an excellent job in expanding upon the cliched "alien invasion" trope.
Yes, the entire series was basically about an alien invasion, but it was so unique and well-crafted. For example, humans never even meet the aliens, not even a single time, in the entire series! Humanity's greatest enemy has always humanity itself.
Yea.… It was honestly so unique and amazing.
Apparently, Barack Obama thinks so too.
这是一本很棒的书!
但是,我有点偏见。我就是喜欢科幻小说。
但这部电影真的很棒!
有趣的事实:它的作者是刘慈欣。
好吧,你可能从来没有听说过他,但他是一个了不起的中国科幻作家。到目前为止,他写的书都非常棒。
虽然《流浪地球》不是其中的一部分,但我特别喜欢他的史诗科幻系列《地球往事》。
这部由三部小说《三体》、《黑暗森林》和《死神永生》组成的系列小说,在扩展老套的"外星人入侵"比喻方面做得非常出色。
是的,整个系列基本上是关于外星人入侵的,但它非常的独特、情节精良。例如,在整个系列中,人类甚至从未见过外星人,一次也没有!人类最大的敌人总是人类自己。
是的。老实说,它是如此独特和令人惊奇。
显然,巴拉克•奥巴马也这么认为。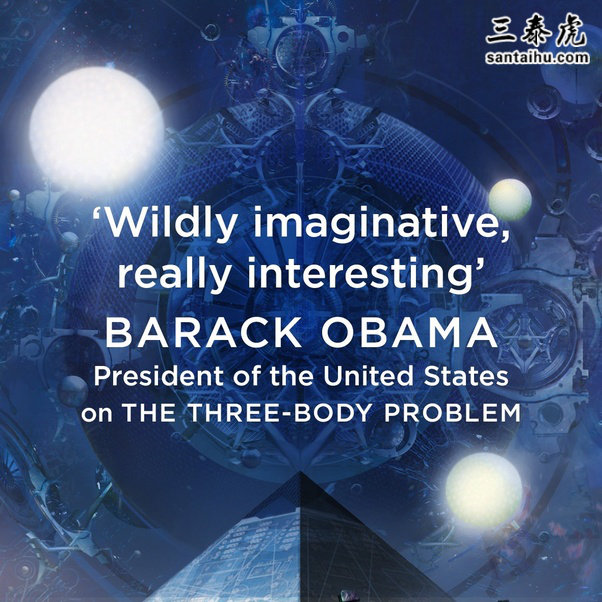 Anonymous
Its a good movie and visually stunning with great plot.
Simply i can say that the same formula which was used by Hollywood over a long time is now taken by chinese film makers.Like USA saves the world. or if any threat comes to America, then its showed like entire world is in danger.
But this chinese film sets in near future and its presentation is really amazing.
we all know usually chinese films means martial arts films, period films or fantasy movies like Monkey king. but this one is a game changer.
i can rate this movie 3.5 stars out of 5.
Even though this movie is good in lot of things, it missing some points like
这是一部很棒的电影,情节很棒,视觉效果也很棒。
我可以简单地说,好莱坞在很长一段时间里使用的模式现在也被中国电影制造商采用了。就像美国拯救世界一样。或者如果美国受到任何威胁,那就表明整个世界都处于危险之中。
但是这部中国电影的背景设定在不久的将来,它的情节真的很棒。
我们都知道,中国电影通常都是武侠片、古装片或像《西游记》这样的奇幻电影。但这次真的大不一样。
我可以给这部电影打3.5星。
虽然这部电影在很多方面都很好,但是它缺少了一些要点,比如
1.How about food production.
People are living in underground with fake visual like surface but their survival is not briefed enough like how they are managing to stay healthy without sunlight and how their food produced.
2.Lack of diversity
i know its a Chinese film, But a main character is in advanced space station governed by 5 different countries is only speaking mandarin all the time. since this movie dealing with a global issue its unclear about other countries job in this movie.Even though the MOSS computer speaks English sometimes, there is no other person from different nationality is shown interacting with each other except a Russian guy. also india is also one of the pioneer in space research and its not included in the 5 countries.
3.Forced humor
Really some scenes are having serious moments but banter and funny actions ruining it .(vomiting on helmet)
4.Screenplay
The screenplay needed improvement and some scenes are unnecessarily dragging.
overall its a worth watching movie in IMAX 3D theaters.
1.食品如何生产?
人们生活在地下,视觉上还像在地面上,但对人的生存没有介绍,比如他们如何在没有阳光的情况下保持健康,他们的食物是如何生产的。
2.缺乏多样性
我知道这是一部中国电影,但是主角在由5个不同国家管理的高级空间站里,一直只说普通话。因为这部电影处理的是一个全球性的问题,对其他国家的工作内容并不清楚。尽管莫斯电脑有时会说英语,但画面中除了一个俄罗斯人之外,其他来自不同国籍的人并没有相互交流。此外,印度也是太空研究的先驱之一,但并不包含在这5个国家中。
3.做作的幽默
真的,有些场景本是严肃的时刻,但玩笑和滑稽的动作毁了它。
4.剧本
剧本需要改进,有些场景不必要地拖沓。
总的来说,这是一部值得在IMAX 3D影院观看的电影。
Anthony Moh, Victim of the Singapore Education System
For most of the movie, I felt like something was missing.
It seems to check all the boxes. It's visually impressive. It's fast-paced and action-packed. The usual tropes are present - the stoic soldier, the reluctant hero, the mentor that has to die for the protagonist to shine, the guy has to sacrifice himself for redemption. Twists and turns abound.
The problem is: despite all of that, I can't seem to care.
If every character in this story was replaced with an emotionless robot, it wouldn't just be the same movie - it would be better. The actual events that our protagonists go through are pretty interesting. The protagonists themselves though, only seem to be there so the audience has something to look at while the world ends. Most attempts at trying to humanize our protagonists are contrived and confusing.
It's like watching a baby cry for 30 minutes.
If time is taken to show why the baby is crying - maybe he's lying next to his dead mother - then the audience feels something.
If the audience just sees the baby cry for 30 minutes, for no reason at all, then we don't really care why he's crying. We just want him to stop.
In spite of all that, I'd recommend you watch this movie if you don't watch many movies.
But if you've watched a fair share of Hollywood films, then this might be a disappointing movie.
在电影大部分时间里,我觉得缺少了点什么。
电影在视觉上给人印象深刻,节奏快,内容丰富。通常的情节是:坚忍的士兵,顽抗的英雄,为让主角发光而牺牲自己的导师,为救赎而牺牲自己的人。翻转比比皆是。
问题是:尽管如此,我似乎并不在乎。
如果这个故事里的每一个角色都被一个没有感情的机器人所取代,这就不仅仅是同一部电影,反而会更好。我们的主角所经历的实际事件非常有趣。不过主角本身似乎只是为了让观众在世界末日的时候有东西可看。大多数试图使我们的主角人性化的尝试都是人为编造、令人困惑的。
这就像看着一个婴儿哭上30分钟。
如果这个时间是为了展示婴儿为什么哭——也许婴儿躺在死去的母亲旁边——那么观众就会动容。
但如果观众只是看着婴儿毫无理由地哭了30分钟,那么我们不会在乎他为什么哭。我们只是想让他停下来。
尽管如此,如果你看的电影不多,我还是建议你看这部电影。
但如果你已经看过很多好莱坞电影,那么这部电影可能会令人失望。
Dhiraj Khati, studied at Zhengzhou University (2011)
My different experience:
I used to watch many Chinese movies in the past, e.g. Kung-fu related, mythological type etc. With growing age interest on those movies gradually declined and have not watched many Chinese movies in recent times (except for few Jackie Chan movies and The great wall).
Though being in China for past couple of years and frequent movie goer (for Hollywood movies), I haven't watched any Chinese movies here in China in movie theater.
I was totally unaware of the movie 'The Wandering Earth'. I came across this movie when I was looking for box office collection of the movie 'Alita - The Battle Angel'. Later I found many reports on the outstanding box office collection of movie 'The Wandering Earth' and it's positive reviews.
With such great reviews and historical box office collection I planned to watch this movie in my nearest movie theater. I went to watch this movie with my other two friends. We all knew that the movie is in Chinese language but we all just wanted to see the graphics and overall movie as it was hard for all of us to understand Chinese language in the movie having limited Chinese language proficiency.
When movie started there was subtitles in English and we were very happy. We were not expecting that. As the movie continued my expectation gradually began to decline and exactly after 36 minutes I started feeling sleepy. Nothing was able to keep me excited. I looked at my friends and they seems very focused and watching very excitedly.
我的体会不同:
我过去看了很多中国电影,比如功夫电影,神话电影等等。随着年龄的增长,人们对这些电影的兴趣逐渐下降,近年来已经没有多少中国电影看了(除了为数不多的成龙电影和长城外)。
虽然我在中国呆了几年,经常去看电影(好莱坞电影),但我还没有在中国电影院看过任何中国电影。
我完全不知道电影《流浪地球》。我是想看看电影《阿丽塔-战斗天使》的票房时无意看到这部电影的。后来我发现了很多关于电影《流浪地球》票房出色的报道,都是正面的评论。
有了这么好的影评和历史票房记录,我打算在离我最近的电影院看这部电影。我和另外两个朋友去看了这部电影。我们都知道这部电影是中文的,但我们都只想看看电影的画面和整体,因为我们所有人都很难理解电影中的中文,因为我们的中文水平有限。
电影开始的时候有英文字幕,我们都很开心。我们没料到,随着电影的进行,我的期望值逐渐下降,36分钟后,我开始感到困倦。一切都让我兴奋不起来。我的朋友们他们看起来非常专注,非常兴奋地看着我。
I went out for 10 minutes to refresh myself after an hour but after returning it was same. I was just sleeping and waking in between.
I am not sure why I was not able to focus myself in this movie. May be initial minutes were not too engaging for me, so I slipped further. Subtitle was not optimum (small font and not properly done) but that was not expected by us. We went there to watch movie without expecting subtitle. I could just remember few scenes from the movie, people driving huge trucks in snow, big circular space station, blue chimney like structures and Shanghai's pearl tower in frozen environment.
I can't say much about the movie because I was half asleep at most of the part. It may be a great movie but it wasn't able to engage me this time. May be later if I watch it next time (on television), I may like it and find it extraordinary.
Later on exit, I asked my friends about the movie and both of them liked it and enjoyed a lot. For me it wasn't this time.
电影播放一个小时后,我出去了10分钟醒醒神,但回来后还是那样。我一直醒醒睡睡。
我不知道为什么我无法集中精力观看这部电影。也许最初的几分钟不够吸引我,所以我更失望了。字幕效果不好(字体小,翻译得不好),但离我们的期望值还有距离。我只记得电影中很少的场景,人们在雪地里开着巨大的卡车,巨大的圆形空间站,蓝色的烟囱状结构,上海的东方明珠也被冻住了。
我对这部电影没办法说太多,因为大部分时间我都是半睡半醒的。这可能是一部很棒的电影,但这次没能吸引我。如果我下次(在电视上)看它,我可能会喜欢并觉得它不同凡响。
后来从电影院出来时,我问我的朋友们这部电影怎么样,他们都很喜欢,也很享受。
Peter Kelly, Currently living and working in China
It's alright. For what it represents (China pushing into new genres), I'm glad it got made. But as an actual film, it's nothing special. Interesting premise but poor execution. Lame dialogue, lame acting, lame jokes. The storyline was decent but predictable.
The biggest problem with it? Not engaging. The director failed to sell me on any of the characters or their struggle. I didn't give a f*** about whether their mission was a success or a complete failure. When characters died, I felt nothing. When they succeeded, I was not relieved. The action scenes were anything but gripping. I was never on the edge of my seat.
I'd put it along the same vein as The Force Awakens. Nothing terrible, but nothing particularly engaging either.
电影很不错。对于它所代表的(中国开始涉足新的体裁),我很高兴这部电影被制作了出来。但作为一部真正的电影,它并没有什么特别之处。立意不错,但完成度不行。蹩脚的对话,蹩脚的表演,蹩脚的笑话。故事情节不错,但毫无悬念。
它最大的问题是什么?不吸引人。导演没能让我对任何角色或他们的努力感兴趣。我不在乎他们的任务是成功还是彻底失败。当角色死去时,我什么感觉也没有。当他们成功时,我也没有松一口气。动作场面一点也不扣人心弦。观影期间我一点都不激动。
我想这部电影和《原力觉醒》一样。没什么可怕,但也没什么特别吸引人的。
Chrisjen Avasarala, Bachelor of Commerce Finance & Accounting, Massachusetts Institute of Technology (2022)
It was almost perfect but some setbacks.
In the situation kids were reading aloud the textbook, when kids were talking in.the .classroom, I still see the defeciency in Chinese educational system, regulationize people and push them to believe, which I hate. A few talks in this movie also has political elements. Liu Qi is a very strange character.
Other is good. The visual and sound are just as good as Hollywood.
这部电影几乎完美,但也有一些不足。
电影中,孩子们大声朗读课本,而有些孩子们在教室里说话。我仍然看到中国教育制度的缺陷,让人们相信,我很讨厌这一点。这部电影中的一些谈话也有政治味道。刘淇是一个非常奇怪的人物。
其他都还不错。视觉和声音都可以跟好莱坞电影媲美了。
Jake Newby
Does anyone know how this film is performing in the US? It's showing on a few screens in New York, LA, etc but perhaps not enough to get any real read on box office stats. Wondering how it's going over over there, given the film shows China saving the world and not the US for once…
有人知道这部电影在美国的表现如何吗?它在纽约、洛杉矶等地的几家影院上映,但可能还不足以真正了解票房数据。想知道那边的情况如何,因为这部电影显示了中国拯救世界,而不是美国。
David Kz, lives in China
It's SO DAMN GOOD!!
这部电影简直棒呆了!!
James Sharp, lived in China
It's a milestone of Chinese sci-fi movies. From now on, there's no such excuse like "cannot direct a high-level sci-fi movie in China".
这是中国科幻电影的里程碑。从现在开始,再也没有"中国导演无法导出高水平的科幻电影"这样的说法了。
Richard Pohl, Associate Professor at Changshu Institute of Technology (2018-present)
Good enough, perhaps the very end did seem to me a bit out of place (the litle part after the father's sacrifice).
很好,也许最后的结局对我来说有点不合适(父亲牺牲后的那一小部分)。
John Welsh, former X Ray Tech
First I have heard of it so it is unlikely I will offer an opinion. It if is anything like that silly Crouching Tiger, Hidden Screenplay nonsense, I'll steer clear
首先我只听说过,所以我不太可能发表意见。如果是像《卧虎藏龙》那样愚蠢的剧本,我不会去看的。
Nep Robert
Not all Chinese like this movie.
In fact, quite a few seriously think this movie is poorly made, disapprove the childish nationalism ideology and disgusted by the scandalous propaganda.
Obviously some fans are deliberately trying to fill all the rating websites with overrated reviews to create a strong illusion that the movie is a "must". And it works.
Outrageous victims are fighting back by giving this movie the lowest rating, trying to bring it down to the score they feel it deserves. Although nearly every bad review is flooded by pure insults, and get buried in seconds, the tide are turning.
不是所有的中国人都喜欢这部电影。
事实上相当多的人严肃地认为这部电影制作得很差,不喜欢幼稚的民族主义意识形态,讨厌这种可耻的宣传。
显然,一些粉丝故意在所有的评级网站上发布虚高的评论,制造这部电影是"必看电影"的错觉。
愤怒的受骗者们正在反击,他们给这部电影打了最低分,试图把它降到他们认为应有的分数。尽管几乎每一篇不好的评论都充斥着纯粹的侮辱,并在几秒钟内被淹没,但这个趋势正在发生变化。