Why India can't be the next China, and shouldn't try
为什么印度成为不了下一个中国,也不该尝试成为下一个中国
By Ruchir Sharma
作者:Ruchir Sharma
When Narendra Modi became prime minister in 2014 one hope was that he would do for India what he had done as chief minister in the state of Gujarat: build a fast-growing economy like China's, with an efficient bureaucracy and advanced factories attracting billions in investment from multinational corporations.
Five years later, with Modi seeking a second term in India's general elections, it's clear that he won't make India the next China, because it's not possible.
Comparing these two giants is a popular thought experiment, but they have nothing in common other than populations of a billion plus.
What Modi proved in Gujarat was that a strong leader can command change in India, but only one state at a time. In Modi's first-term as chief minister between 2002 and 2007, Gujarat's economy grew at a nearly 12 per cent a year pace, the fastest rate ever recorded in any major Indian state, under any chief minister.
2014年,纳伦德拉•莫迪当上印度总理时,人们希望他能像担任古吉拉特邦首席部长时那样为印度做出点成绩:建设像中国一样快速增长的经济,建立高效的官僚机构和先进的工厂,吸引跨国公司数十亿美元的投资。
五年后,莫迪希望能在印度大选中连任,但很明显,他不会让印度成为下一个中国,因为这是不可能的。
把这两个大国拿来作比较是很普遍的做法,但除了都拥有10亿多人口之外,这两个国家没有任何共同点。
莫迪在古吉拉特邦所证明的是,一个强有力的领导人可以指挥印度的变革,但一个时间段内也只能改变一个邦。2002年至2007年,在莫迪担任古吉拉特邦首席部长的第一个任期内,古吉拉特邦的经济以每年近12%的速度飙涨,创下了印度大邦在任何首席部长任内的最快增速。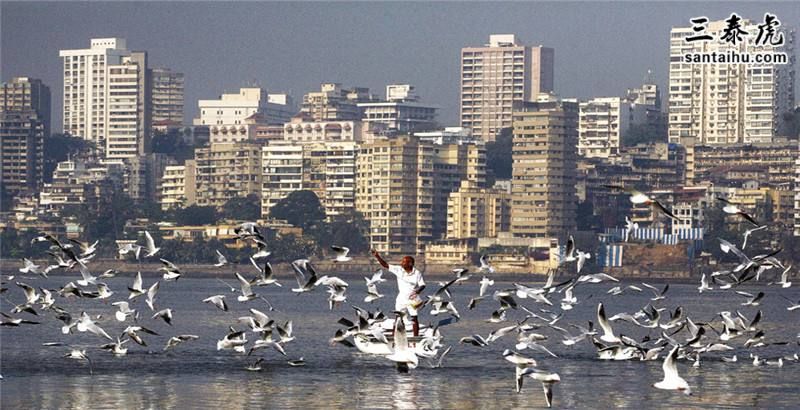 资料图
As prime minister, Modi has been unable to generate the same kind of performance for the Indian economy as a whole; it has rumbled along at a rate of 6 to 7 per cent — far below the double-digit pace recorded by China in the 1990s, when it was at the same level of development as India today.
They freed rural Chinese to till their own land or leave the interior provinces in search of work. They created economic zones free of heavy bureaucratic control in coastal cities, where new jobs flourished.
India has never risked anything like mass firings and large-scale migration to promote growth, in large part because its de ratic leaders fear voters would punish them for the short-term upheaval and pain. As a result, India has seen a much more gradual shift from rural to urban, farm to factory, state to private sector, than China has. Most Indians still live and work on the farm. The population is 70 per cent rural. Booming new cities are as rare in India as they are common in China. Many business sectors remain largely owned and operated by the inefficient state.
作为总理,莫迪无法为整个印度经济带来同样的表现;中国经济以6%至7%的速度缓慢前行,远低于中国在上世纪90年代创下的两位数增长速度,当时中国的发展水平与今天的印度相当。
他们解放了中国农村居民,让他们耕种自己的土地,或者离开内陆省份去寻找工作。他们在沿海城市建立了经济特区,在沿海城市,新的工作机会大量涌现。
印度从来不曾担着大规模解雇和大规模移民等风险来促进经济增长,这在很大程度上是因为印度领导人担心,选民会因为短期的动荡和痛苦而惩罚他们。因此,与中国相比,印度从农村到城市、从农场到工厂、从国营到私营的转变要缓慢得多。大多数印度人仍然在农场生活和工作。中国70%的人口来自农村。蓬勃发展的新城市在印度不多见,可在中国比比皆是。许多商业部门仍然主要由效率低下的国有企业拥有和经营。
India has tinkered with free-market reforms, but only under pressure from economic crises, not as a steady long-term strategy like China. In his first term as prime minister, Modi continued on a path of gradual change, acceptable to the countless communities in India's fractured electorate. He has for example pushed no broad privatisation, not even in the bloated state banks, which are a major obstacle to faster growth.
Already, one outcome of the 2019 election is entirely predictable, based on the party manifestos recently released by Modi and the main opposition parties. It will not lead to the easing of land acquisition laws or labour market rules, or the downsizing of state companies — the kinds of reforms that unleashed years of miracle growth in China, and in Korea, Japan and Taiwan before it. Instead, the manifestos offer dole-outs that will leave the overburdened state less money to invest in roads, ports and electricity plants.
The world's most populous nations are evolving along very different paths. The contrast can be quite striking.
印度一直在对紫游市场改革缝缝补补,但只是在经济危机的压力下,而不是像中国那样采取稳定的长期战略。在莫迪担任总理的第一个任期内,他继续走渐进改革的道路,为印度四分五裂的选民中无数社区所接受。例如,他没有推动广泛的私有化,即使是在臃肿的国有银行中也是如此,这也是实现更快增长的一个主要障碍。
根据莫迪和主要反对党最近发布的政党宣言,2019年大选的结果是完全可以预测的。它不会带来土地征用法或劳动力市场规则的放松,也不会带来国有企业规模的缩小——这些改革曾在中国大陆、韩国和日本,以及之前的**,创造了多年的奇迹增长。相反,这些宣言提供的救济将使负担过重的邦不得不减少对道路、港口和发电厂上的投资。
世界上人口最多的国家正沿着截然不同的道路发展。这种对比相当惊人。
Consider how China created a cashless society by freeing its tech giants to create the software platforms that made it possible; within the last few years cash has virtually disappeared as a medium of exchange in big cities like Shanghai or Beijing. Modi tried to promote the same goal by state fiat; suddenly withdrawing all big bills overnight in late 2016. The result was not a sudden shift to digital forms of currency; it was a shortage of the old kind that is still weighing on the economy today.
Strong, centralised rule is particularly ill-suited to India, where many of the 29 states see themselves almost as separate countries. Whenever the prime ministers try to centralise more power in Delhi, as Indira Gandhi did in the 1970s, they have triggered a backlash, often led by state leaders.
想想中国是如何通过让科技巨头紫游开发软件平台,创造出一个无现金社会的;在过去几年里,在上海或北京等大城市,现金事实上已经隐形了。莫迪试图通过国家法令来推动同样的目标;2016年末,所有大额钞票在一夜之间被收回废除。其结果并未带来数字货币的普及,旧钞票的短缺如今仍给经济带来了压力。
强大的中央统治尤其不适合印度,印度29个邦中有许多邦都几乎把自己视为独立的国家。每当印度总理们试图像上世纪70年代英迪拉•甘地那样,把更多权利集中到德里时,都会引发强烈抗议,而且往往都是由邦领导人带头的。
India is more a continent than a country, its states more varied in language, culture and ethnicity than the nations of Europe. Its economy is best-managed one state at a time, by a de ratic leader close to local conditions, not by an auth rian re gie at the Centre.
There is still reason to believe in India's economic prospects, but hope won't come from prime ministers in Delhi, it will come from dynamic chief ministers in state capitals. These figures often double as leaders of their own regional parties. Right now the conventional wisdom is that Modi and his party are likely to return to power but with fewer seats in the Parliament, which would leave him more dependent on regional leaders.
That would not be a bad outcome. India is better off accepting its exuberantly diverse and de ratic nature, and giving its state leaders more authority to govern themselves, than trying to be the next China.
印度与其说是一个国家,不如说是一个大陆,各邦在语言、文化和种族上都比欧洲国家更加多样化。它的经济是由熟悉当地情况的领导人各自领导一个邦,而不是由中央统一管理。
我们仍然有理由相信印度经济前景,但希望不会来自德里的总理,而是来自各邦首府充满活力的首席部长。目前的普遍看法是,莫迪和他的政党可能会重新长权,但议会席位会减少,这将使他更加依赖地区领导人。
这会是一个不错的结果。与其试图成为下一个中国,印度不如接受其丰富多样的本质,赋予各邦领导人更多管理自己的权力。(译自印度经济时报)
以下是印度经济时报读者的评论:
译文来源:三泰虎 http://www.santaihu.com/47522.html 译者:Joyceliu
外文:http://economictimes.indiatimes.com/
Neel Javia
Sorry for downvote. By mistake
不好意思啊,手滑点错了。
Sanjib Moitra
India should not be China as India is today the largest consumer mraket of the world where as China burdened with 40 trillion dollars astounding debt seems to be destined to be a big fall in near future as the Chinese economy is highly inflationary in nature.India''s debt to GDP ratio is around 130 but in case of China it is 240.Some idiots may argue with a non issue like a issue but of no avail.
印度不应该成为中国,因为今天印度是世界上最大的消费市场。中国则背负着40万亿美元的巨额债务,中国经济本质上是高度通货膨胀的,在不久的将来,中国的债务似乎注定会大幅下降。印度的债务与GDP之比约为130,而中国为240。有些傻瓜可能会就一个无关紧要的问题争论,就像争论一个紧要问题一样,但毫无用处。
Gopal Prithiviraj
Are we lacking experts or we have gutless experts? Very difficult to say. The whole article is frivolous comparing India to China. Why is February 28th so important to India every year for the last 70 years, when idiot politicians come with their Santa Claus bags to parliament and pompously announce so called policy changes? Why India is so low in productivity, quality, creativity and innovation? Why do we produce millions of useless engineers who are not fit for any job leave alone engineering? Why farmers are so poor and need loan waiver year in and year out? Why middle men make all the money and farmers get next to nothing? Why no value addition at village level in agricultural produce creating more jobs, value and retention of money there itself? Why our products are drenched in pesticides which are banned outside our country? Why rice and wheat toast in the open without proper storage facility and FCI godowns are rented to beer companies? Why aren''t we inventing new machines for our own handicrafts and other industries and go on to produce much Superior products - glass Bangles, ceramic-ware (bone China kind of quality), silk sarees, brassware, silver filigree and many many more things? Why toxic money like bootlegging, havala etc. go into educational institutions, hospitals etc. to generate more toxic money? Why we should copy Western models that have failed - medical insurance,banking etc. Where are the experts?
我们是缺乏专家还是我们只有这种没胆量的专家?很难说。整篇文章都在拿印度和中国作比较,无聊透顶。为什么在过去的70年里,每年的2月28日对印度如此重要,就因为愚蠢的政客们会带着圣诞老人的袋子来到议会并骄傲地宣布所谓的政策变化?为什么印度的生产力、质量、创造力和创新如此之低?为什么我们会培养出数以百万无用的工程师,他们不适合做任何工作,更不用说工程学了?为什么农民这么穷,年复一年期盼着贷款减免?为什么中间商赚了所有的钱,而农民几乎什么都得不到?为什么在乡村的农业生产中没法创造更多的就业机会,没能创造更多的价值,也没有留住更多的钱?为什么我们的产品浸透了国外明令禁用的杀虫剂?为什么大米和大麦只能露天储藏,没有妥善的储存设施,为什么工业联合会的仓库出租给了啤酒公司?什么我们不为自己的手工艺品和其他工业——玻璃手镯、陶瓷制品(骨质瓷类)、丝绸纱丽、黄铜制品、银丝制品等等发明新机器,然后继续生产更优质的产品?为什么像走私等黑钱会流入教育机构、医院等,赚取更多的黑钱?为什么我们要照搬西方失败的模式——医疗保险、银行业等等。在这些领域,专家在哪里?
Anil Bhatia
How much of the famed Gujarat GDP was contributed by just one entity - the Jamnagar refinery ? Mr. Sharma won't comment on that but happily repeats the propaganda on the "high GDP under Modi" even the refinery proceeds Modi.
著名的古吉拉特邦GDP中有多少是一家企业贡献的——贾姆纳加尔炼油厂?夏尔马不愿对此置评,但他愉快地重复了"莫迪治下GDP很高"的宣传,就连炼油厂的收益也来自莫迪。
Vijayaraghavan G
It should be pointed out that the current scenario of non performing assets of public sector banks weighing down the economy is a direct result of nationalization of banks by India Gandhi, a Congress PM and the culture of political largesse to cronies in the form of unviable loans, a Congress legacy.
应该指出,当前公共部门银行不良资产拖累经济的现象是印度甘地、国会总理以及以不可行贷款(国会后遗症)形式对亲信施以政治慷慨的文化将银行国有化的直接结果。
Krishna Sengupta
We are simply a diverse country , where each ethinicity dislike other ethinicity. Except sports we feel happy when other ethinicity goes down in whatsoever aspect. Then except Tatas and Adam Premji of Wipro all other business leaders have a mentality of Mediaeval ages, who look down their workers as nothing but sl ves. In contrast look at the philanthropic nature of Jack Ma of Alibaba. Alibaba's Jack Ma topped a list of China's biggest philanthropists over the past year after share options he donated to his charitable trust amounted to $2.4 billion (Source - Fortune). In one aspect I fully agrre with you where you stated that for further Economic Progrees Each State should be given more power for more economic progress. Infact we should follow European Union, where they have common defence like Nato, common currency like Euro. If we run country like this for anther 20 years where there is acute unemployment, where Phd Degree holders are applying for class 4 jobs, then it''s condition may be like of Soviet Union with total breakup in future.
我们是一个多元化的国家,每个民族都看不上别的民族。除了运动,当其他民族在任何方面表现不佳时,我们都感到高兴。除塔塔和亚当普莱姆吉外,其他所有的商业领袖都有中世纪的心态,把工人视为努力。相反,看看阿里巴巴的马云的慈善心态吧。阿里巴巴的马云去年在中国最大的慈善家名单上名列榜首,他向其慈善信托机构捐赠的股票期权达24亿美元(来源于《财富》)。在一个方面,我完全同意你的观点,你说为了进一步的经济发展,每个邦都应该被赋予更多的权力,以取得更多的经济进步。事实上,我们应该效仿欧盟,他们有北约那样的共同国防组织,欧元那样的共同货币。如果我们继续如此管理这个国家20年,将会出现严重的失业,博士生只能谋求第四等级的职位,那么未来我们可能会像su联一样完全。
Harekrishnarama
If india has the same gross public debt of China that is nearly 40 trillion dollars then maybe india can come close to China in gdp output but I am sure india does not want to become bankrupt trying to emulate China - let us be like the tortoise - slow and steady wins the race - let the Chinese hare wear itself out chasing its own tail
如果印度的公共债务达到中国的规模,总额近40万亿美元,也许印度的GDP也可以接近中国GDP,但我确信印度不想因为效仿中国而走向破产,我们就像乌龟一样好了,缓慢而稳定的赢得了比赛,让中国兔子因为追逐自己的尾巴而精疲力尽。
Florence Reuben
Is this an article about India or about Modi? Seems contradictory as it mentions only what Modi thinks and maybe has done
这篇文章是关于印度还是关于莫迪?似乎自相矛盾,因为它只提到了莫迪的想法和莫迪可能已经做了什么。
bappabu
Wrong, wrong, Modiji will definitely take Bhaarat to glory and pride. The author says after Mao''s confusion, China started moving from 1970 onwards, it was not done in a jiffy. Of course, they simply hammered the people for achievements. Will you abide by anything like that here? No, and Modiji alone cannot do everything, people have to be the vehicles of progress, Om
错了,错了,莫迪一定会给印度带来荣耀和自豪。作者说,中国从1970年开始奋发,这不是一蹴而就的。你在印度能忍受同样的事吗?不,莫迪独自一人做不了事,民众才是进步的载体。
Sonti Svln Sastry
definitely we over take china by a period of time
毫无疑问,我们会在一段时间内超过中国。
Anubhav m
Prime Minister Modis dynamic Style will prove many critics wrong. He has often proved his Critics wrong. Nation needs a strong leader at top that Prime Minster Modi is . Prime Minster Modi shall have choice to choose & Select the Best team of Planners and decision makers Team. BJP team has to stand Shoulder to shoulder in International Gathering of Leaders. At equal Footing. Our Leaders should get Equal Status, A Warm Welcome while they Visit Foreign nations. Citizens of India too aspire to get better treatment when then go abroad. Therefore, BJP has a strong Reason to get-together for Nations Interest & lift the country
莫迪总理的活力将证明许多批评人士都是错误的。他经常让批评他的人打脸。印度需要一个像莫迪总理那样的强有力的领导人。莫迪总理有权选择和挑选最好的规划和决策团队。在国际领导人聚会上,人民党团队必须肩并肩。我们的领导人应该得到平等的地位,在他们访问外国时受到热烈欢迎。印度公民也渴望在出国时得到更好的礼遇。因此,为了国家利益和振兴国家,人民党有充分的理由团结起来。
Udaybhanu Mullan
rather than all these comparisons, India needs to be focused to how to produce locally the goods it needs. small things put in right place, bigger things falls in place.
印度需要关注的不是这些比较,而是如何在国内生产自己需要的商品。小事情放对地方,大事情落对地方。
Panyamsimha
The author is giving a false analogy. China is never a comparison. India''s growth will be sustainable. So India is good where it is and in safe hands
作者作了一个错误的比较。中国从来不是一个比较的对象。印度的经济增长将是可持续的。所以印度很好,很安全。
Sidd The Way To Nightmare
Nmo is nothing but a chaiwala n economic s is very far from his reach..he can just a puppet of adani s n ambanis..
莫迪不过就是个茶贩子,经济不是他玩得动的事。他也就是安达尼和安巴尼的傀儡。
Ramduth Bhageerutty
Only Modi can do it.Modi is the strongest leadership that we have got.
只有莫迪能做到。莫迪是我们拥有的最强大的领导人。
Krishnamurthy Nagarajan
Generally Ruchir gives good info. But this one fails. He is probably afraid of naming the villains in India''s progress. As usual like any columnist, he has blamed the public financial institutions without advising govts (of all parties) to give them free hand to work on commercial lines AND THEN MAKE THEM ACCOUNTABLE. He has conveniently forgotten to name the private giant ICICI, Yes bank, Kotak bank and Axis bank. What are his suggestions for correcting the private sector? And dont forget that the private enterprises are the reasons for the NPAs of the PSBs. Come on Ruchir, be honest, realistic and impartial in your writings. Many people like me have respected you and followed your writings. But now I have to wonder whether you are worth following. Half info is more dangerous than no info.
鲁契尔说得很中肯。但这个比较他说的不对。他可能是不敢说出印度进步的罪魁祸首是谁吧。像任何专栏作家一样,他指责公共金融机构没有建议政府(所有党派)放手让它们从事商业活动,然后让它们承担责任。他忽略了私人巨头ICICI、Yes bank、Kotak bank和Axis bank。他对改进私企有什么建议?拜托,鲁契尔,你的文章要诚实,现实和公正。许多像我这样的人都尊重你,拜读你的文章。但现在我不得不怀疑你是否值得我们期待。50%准确的信息比没有信息更加危险。
News Hound
Modi is a monster fraud who should be trashed immediately
莫迪是一个大骗子,应该马上被打倒
News Hound
Modi is rubbish
莫迪是垃圾
Shailesh Shah
The logic of writer's is not perfect. In gujarat he was alone n controll the opposition while in centre opposition party have no gujarati mind. They just oopose for the sake of no purpose.
作家的逻辑并不完美。在古吉拉特邦他是独自一人,控制反对派,但在中央政府,反对党没有古吉拉特邦人的头脑。他们只是为了反对而反对。
jasdev singh sandhu
PM Modi cannot do it alone as Indian politics is full of vultures who want their own piece of flesh not only other parties but in BJP too.
莫迪总理独力做不来这件事,因为印度政坛到处都是贪婪的人,他们不仅想霸着自己那一份,还想从印度人民党那里分一杯羹。
Manoj Khullar
Richie, Please don't give obvious analysis with no insight.
里奇,请不要在没有深入研究的情况下就乱分析。
RaMa Rajya
Corrupt Nehru and Gandhi Family looting India for 60 years. Now Modiji working hard for development and safety of our country.
附败的尼赫鲁和甘地家族掠夺印度长达60年时间。现在莫迪为了国家的发展和安全而努力。
bsrahmd
You cannot contain India in a box. It is a very varied, diverse, heterogeneous, independant organism. It will evolve by its self. Genetic tampering will have adverse effects. You can guide it but not force it.Let it bloom by itself. By the way, what''s the hurry ? To whom are u trying to prove and please ?
你不能把印度限制在一个盒子里。它是一个非常多样的、异质的、独立的有机体。它会自己越变越好。篡改基因会产生负面影响。你可以加以引导,但不能强迫。静待花开吧。顺便问一下,为什么这么着急?你想证明给谁看,想要取悦谁?
Rahul
The article is incomplete. Do not substantiate with facts and figures. I will substantiate.China''s GDP 16 Trillion-dollarsIndia''s GDP 2.7 Trillion-dollarOut of Fortune 500 companies China have reached number of 120 companies.India has 007 companies only.To get more insight of China from pure Economic perspective read Eclipse by Arvind Subramanian.
这篇文章是不完整的。不要罗列事实和数字。我能证实。中国国内生产总值16万亿美元,印度国内生产总值2.7万亿美元,在《财富》500强企业中,中国有120多家。印度只有7家。要从纯经济角度了解中国,请阅读Arvind Subramanian的《Eclipse》。
Arun Mehra
Listen, this great nation was the world''s largest economy and 33% of the total world''s GDP. No other country has achieved it till 2019 and you comapre it just with China? This was the calibre of our people. It was looted by many robbers for their pleasure. But now we have someone who can protect the nation''s resources, who is honest and hardworking and who doesn''t spare corrupt and anti-nationals. I understand the pain of anti-nationals who want to spread negativity in our people but remember any go nment which is indulged in scams and co ption won''t get elected again. Our country could achieve any feat we just need to keep corrupt,anti-nationals and people with sick minds away.
听着,这个伟大的国家是世界上最大的经济体,占世界GDP的33%。到2019年为止,还没有其他国家能够做到这一点,而你只和中国比较?这是我们印度人民的才干。曾经一度,我们被很多强盗洗劫一空。但是,现在我们有了一个能够保护国家资源的人,这个人诚实、勤奋,拒绝容忍附败和反国家主义。我理解反国皿煮义者的痛苦,他们想要在我们的人民中传播负面情绪,但请记住,任何一个沉溺于骗局和附败的政府都不会再次当选。只要远离附败、反国民和思想病态的人,我们的国家就可以取得一切成就。