Why is Africa far ahead of India economically, although Africa is also still poor?
尽管非洲仍然贫穷,为何经济远远领先印度?
Quora读者的评论:
Prathamesh Kulkarni, studied at High School Students
Because natural resources
原因在于自然资源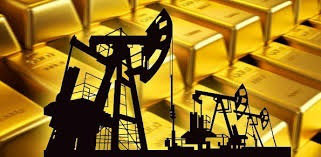 Let's see. Equatorial Guinea had a GDP per capita of $15,401[1] in 2009. It is the richest country in Africa per capita income wise. That makes it richer per capita than Brazil, and , Mysia, and comparable to Poland. However, Equatorial Guinea ranks 138th on the Human Development Index[2] , even below India, despite it's per capita income being nearly 14 times India's. The country is quite poor and has a large number of people the below poverty line. Around 60% of the population live below the poverty line[3] compared to 22% in India[4] .
How? Equatorial Guinea is a Kleptocracy, with one of the highest Gini coefficients in the world, which means high income inequality. How are Nigeria, and Libya, and Algeria, and Egypt major oil exporting countries[5] any different? Kleptocracy is the most common in underdeveloped countries that are dependent on natural resources.
Natural resources push up their GDP per capita because it is mathematical, but the way money is put into use matters too. That being said, the premise of the question is correct.India is home to world's largest poor population.
让我们来看看。赤道几内亚2009年人均GDP为15401亿美元。它是非洲人均收入最高的国家。该国的人均财富超过了巴西、、马来西亚和波兰。然而,尽管其人均收入几乎是印度的14倍,赤道几内亚在人类发展指数[2]上排名第138位,比印度还低。这个国家很穷,有很多人生活在贫困线以下。大约60%的人口生活在贫困线以下,而印度只有22%的人生活在贫困线以下。
怎么会这样?赤道几内亚是一个盗贼统治的国家,基尼系数位居全球最高,这意味着收入的高度不平等。尼日利亚、利比亚、阿尔及利亚和埃及等主要石油出口国[5]情况如何?有何不同?盗贼统治在依赖自然资源的欠发达国家最为常见。
自然资源推高了人均GDP,这只是数学方面的问题,但资金的使用方式也很重要。尽管如此,这个问题的前提是正确的。印度是世界上贫困人口最多的国家。
Darryn Seymour, Proudly British South African.
First of all Africa is a continent not a country you cannot compare an entire continent to one country that's like me saying why is Brazil so far behind North America or why is more developed than the Middle East for example, it's a horrific comparison cause you are treating Africa as one country which it isn't as it is a combination of different countries as it is a continent. It would be better to say why is the economy of South Asia less developed than Africa as you are comparing two regions with different countries or better why is Asia less economically developed than Africa or why is African country more economically more developed than India.
Secondly while parts of Africa are poor not all regions in the continent is poor you cannot just," Africa still poor," cause you are generalizing a entire continent which is dangerous as that spreads ignorance. Also same for the Indians there are poor and rich areas there and you cannot generalize a entire country either as like with generalizing Africa it's very dangerous.
Thirdly if Africa contains wealthy countries like Mauritius, Seychelles, South Africa, Botswana and Namibia and you are comparing that to one country do you honestly think the country will compare well. No of course not it's unequal.
首先非洲是一个大陆,而非一个国家,你不能拿一个国家去跟整个大陆比,就像我说为什么迄今为止巴西落后北美如此之多,或者为什么比中东发达得多,这是一个可怕的对比,因为你把非洲当成了一个国家,可它并不是,它是若干个不同国家的集合,因为它是一个大陆。如果问说为什么南亚的经济不如非洲,或者为什么亚洲的经济不如非洲发达,或者为什么非洲国家的经济比印度发达,会更合适一些。
其次,虽然非洲部分地区很穷,但并非非洲大陆的所有地区都很穷,你不能只说"非洲仍然很穷",因为你对整个大陆一概而论,这种做法很危险,是在传播无知。对印度来说也是一样,印度有贫穷的地区,也有富裕的地区,你不能对整个国家一概而论,这是非常危险的。
第三,如果非洲包括里求斯、塞舌尔、南非、博茨瓦纳和纳米比亚这样的富裕国家,你把他们与一个国家进行比较,你真的认为这个国家会占优势吗?不,当然不会,这并不公平。
Niraj Kumar, MBBS from Medicine (2024)
The data you have collected seems to be wrong.
I added up the GDP from all African countries and in 2015 they had a total GDP of 2.261 trillion, and a total population of 1.2 billion, so Africa has an average GDP per capita of 1884 dollars.
Economy of Africa
However, India has a GDP of 2.288 trillion, as of 2016, and a population of 1.25 billion, so while there is a lower GDP per capita, India as a whole is still wealthier than the continent of Africa.
Africa and India both have enormous economic pential, and this is yet to be utilised in both sides, however, India is doing better than Africa as a whole as it has less co ption, fewer wars, and also has better healthcare and education. This can be shown by the fact that the death rate for African countries is around 16 on average, whereas it is only 8 for India.
你收集的数据似乎是错误的。
我把所有非洲国家的GDP加总了一下,2015年他们的GDP是2.261万亿,总人口是12亿,所以非洲的人均GDP是1884美元。
非洲经济
但截至2016年,印度GDP为2.288万亿美元,人口12.5亿,虽然人均GDP较低,但总体上仍比非洲大陆富裕。
非洲和印度都有巨大的经济潜力,双方都尚未充分挖掘。然而,印度比非洲整体要好一些,因为印度的更少,战争更少,医疗和教育也更好。非洲国家的平均死亡率约为16,而印度只有8,这一事实可以说明这一点。
Laxon Ku
Indian population size, there are about 1.277 billion people in India and growing this means per capita is the GDP divided the population.
Production of low value goods, India is a leading supplier of steel, pharmaceuticals, automobiles, jewellery and petroleum products. However, these products are very ch compared to Europeans goods making their gross output less valuable.
Cor ion, some of India's institutions are marred with a lot mismanagement, nepotism and bribery. This leads to waste of resources which are lost through transactions and professionals being left out.
Former British colony, if you study the economies of Nigeria, Kenya, Ghana, South Africa and India you 'll find similar trend within their rank. They face issues that Britain underwent during the agrarian revo tion. These problems including land tenure sy ems and governance were inherited during the colonial times. They have in turn crippled operations especially in construction projects and large scale agriculture.
Pakistan, this India neighbor keeps the country on their toes. Pakistan and India have been rivals for quit a while leading to poor security and less inbound investments.
Culture, Indian culture has very strong family values(very commendable) and re gious beliefs where material wealth is not highly prioritized.
Outbound investments, some of India's best minds and investors are based in Europe, Africa and the US, as opposed to investing in their home country they go where business is optimal.
1.印度人口规模,印度大约有12.77亿人口,而且还在持续增多,这意味着人均GDP必须把GDP除以这么大规模的人口。
2.生产低价值产品,印度是钢铁、制药、汽车、珠宝和石油产品的领先供应商。然而,与欧洲产品相比,这些产品非常便宜,使得它们的总产值较低。
3.,印度的一些体系因管理不善、裙带关系和而遭到了破坏。这导致了资源的浪费,这些资源是通过交易而丢失的,而专业人员被排除在外。
4.前英国殖民地,如果你研究尼日利亚、肯尼亚、加纳、南非和印度的经济,你会发现他们的排名中也有类似的特征。他们都面临着英国在土地中所经历的问题。这些问题包括殖民时代遗留下来的土地保有制和管理问题。它们反过来又破坏了特别是在建筑项目和大规模农业领域的发展。
5.巴基斯坦,印度的这个邻国让印度时刻保持警惕。很长一段时间以来,巴基斯坦和印度一直都是竞争对手,导致国家安全局势不稳,外来投资减少。
6.文化,印度文化有很强的家庭价值观(非常值得赞扬)和,在印度,物质财富并不是那么重要。
7.投资流向海外,印度一些最聪明的人和投资者把钱投往欧洲、非洲和美国,而非他们的祖国,他们选择投资到商业环境最理想的地方。
Robert Reski, Writer for economics newspaper
Well Laxon provided a very good answer, but left out some things...
Africa is a collection of many different economies where as India is a united market and economy!
With GDP per capita at 700$per capita something in Congo, and 33000$/capita in Equatorial Guineay!
India has1500$/capita...
Just lum all of them together provides a very limited picture, some countries are rich in oil and resources or devolved where as others are unustable and with little productive pential.
Laxon给出了一个很好的答案,但是漏掉了一些东西……
非洲是许多不同经济体的组合,而印度是一个统一的市场和经济!
刚果的人均GDP是700美元,赤道几内亚是33000美元!
印度的人均GDP则是1500美元。
如果单单把所有这些国家放在一起看,能观察到的很有限:一些国家石油和资源丰富,而另一些国家则局势不稳,几乎没有生产潜力。
Veturi Ravi Prakash
Because of poverty is more in Africa and no proper development.
India is better because now the country is develo faster than ever. Actually if the British people did not attack India, then India would be the richest country in the world. Even more than USA. Colonialism is the main problem in both Africa and India (mostly in Africa). Actually India is far far better than Africa because of the great people's inventions of studies in BC's and industries in 1800's. Actually the Kohinoor diamond is costlier than any other diamond in the world.The British took off it. It was found in the 13th century in a state in India called Andhra Pradesh.India was the greatest diamond producer in the world in that time.Then the other Empires came and loed all the things.Colonialism is really a major problem, but India is changing now.If the british did not come to India, India would have nearly 20.0 trillion USD $ (approx.), richer than USA.
译文来源:三泰虎 http://www.santaihu.com/47476.html 译者:Joyceliu
因为在非洲贫困比较多,发展不佳。
印度之所以更好,是因为现在这个国家的发展速度比历史上任何时候都快。事实上,如果英国人不侵略印度,印度就会成为世界上最富有的国家。甚至超过美国。殖义是非洲和印度(主要在非洲)面临的主要问题。事实上,印度比非洲好得多。事实上,科希诺钻石比世界上任何其他钻石都昂贵。印度是当时世界上最大的钻石生产国。然后其他帝国入侵印度,掠夺了一切。殖义确实是个大问题,但印度现在正在改变。如果英国人没有入侵过印度,印度将有近20万亿美元(约)的财富,比美国还富有。
S Rajesh, International Business
I guess the question is about African Countries bettering India . GDP/Capita is the ratio of GDP(PP) to population of the country. Hence you see populous countries like India, , Russia, Phillies much down the rank, the only exception being USA .
GDP/Capita is not essentially the best indicator of economic development as it doesn't consider the means through which GDP is achieved. In fact , the Human Development Index (HDI) alongwith GDP may be a better indicator for accessing development of a nation.
我认为问题是关于非洲国家怎么比印度好的,人均GDP就是GDP/人口的比率。因此,你可以看到印度、、俄罗斯、菲律宾等人口大国的排名大幅下滑,唯一的例外是美国。
人均国内生产总值本质上并不是经济发展的最佳指标,因为它没有考虑国内生产总值的实现途径。事实上,人类发展指数(HDI)和GDP可能是衡量一个国家发展状况的更好指标。
Subhash Sharma, Consultant at Indian Pharmacopoeia Commission (2016-present)
Africa is a heterogeneous mix of varying economies. The countries are rich in minerals, greenery, wildlife, diamonds... and what not. But the development is rock bottom. Foreign visitors are in abundance for enjoying and exploiting the local pential.
It is not the correct assessment that the African continent is ahead of India, in any field, whatever it is.
非洲是各种经济的混合体。这些国家有丰富的矿产、绿色植物、野生动物、钻石……等等。但是经济发展已经到了谷底。外国游客大量涌入,享受和挖掘当地的潜力。
认为非洲大陆在任何领域都领先于印度,是不正确的想法。
Konduru Sarma, works at ITC Electronic
Africa is a continent, not a country. Trade among the countries in Africa should be offset before comparing GDP with India, as double counting may be involved
非洲是一个大陆,而非一个国家。在将其GDP与印度进行比较之前,应该先扣除非洲国家之间的贸易总值,因为这可能涉及重复计算
Deepak Kumar, works at Wipro
First thing that comes to my mind is - Africa is a continent, India is a country! Cannot compare two things, in fact we should be proud that India's GDP is equivalent of a continent! :)
我首先想到的是——非洲是一个大陆,而印度是一个国家!这是无法比较的两件事,其实我们应该自豪的是,印度的GDP跟一个大陆相持平!
Shammy Singel
Africa is a continent, India is a country. Simple!
Compare Asia with Africa or any other African country with India.
非洲是一个大陆,印度是一个国家。简单!
应该将亚洲与非洲或非洲的其他国家与印度进行比较。
Sanchita Suman, quite familiar with anatomy of my home planet Earth!!
Africa? Are you trying to compare India to a continent?
Please be specific about your question!!
非洲?你是想把印度跟一整个大陆作比较吗?
请把你的问题说清楚!!
Shubham Sharma, Indian by thought, life long learner
No. India is more developed than Africa
不。印度比非洲发达多了。
Animesh Banerjee
India is behind because India is a country whereas Africa is a continent. So comparing a country with a continent is baseless.
Now if we compare the GDP between two continents then
We can clearly see that GDP of Africa both in terms of nominal and ppp is far less when compare to Asia.
印度落后是因为印度是一个国家,而非洲是一个大陆。所以将一个国家与一个大陆进行比较是毫无根据的。
如果我们比较两大洲的GDP
我们可以清楚地看到,与亚洲相比,非洲的名义GDP和购买力平价都要低得多。
Quora User
I don't know from where you got the data but as of recent estimates economy of India is 5th largest by GDP(nominal) surpassing UK as of 2018, and 3rd largest by GDP(PPP).
Let me give you a brief comparison:-
1)GDP(nominal)
INDIA- $2.654 trillion.
AFRICA- $2.1 trillion.
2)GDP(PPP)
INDIA- $10.339 trillion.
AFRICA- $6 trillion.
3)GDP per Capita(nominal)
INDIA- $1989
AFRICA- $1809
4) Population
INDIA-1,324,171,354
AFRICA- 1,225,080,510
5) AREA
INDIA- 3,287,263 km2
AFRICA- 30,370,000 km2
6)Largest city.
INDIA- MUMBAI.
我不知道你是从哪里得到的数据,但根据最近的估算,截至2018年,印度经济按GDP(名义上)超过英国,排名第五,按GDP(购买力平价)计算则排名第三。
我来做个简单的比较:
1)GDP(名义上的)
印度——2.654万亿美元。
非洲——2.1万亿美元。
2)国内生产总值(购买力平价)
印度——10.339万亿美元。
非洲——6万亿美元。
3)人均GDP(名义上的)
印度——1989美元
非洲- 1809美元
4)人口
印度——1324171354
非洲——1225080510
5)面积
印度——3287263平方公里
非洲——30370000平方公里
6)最大的城市。
印度——孟买。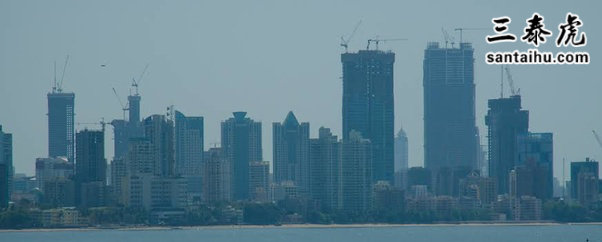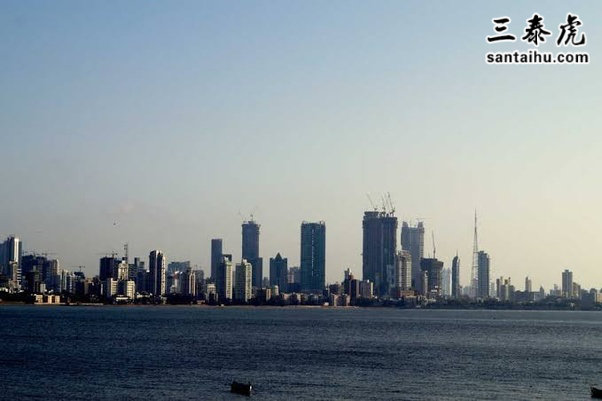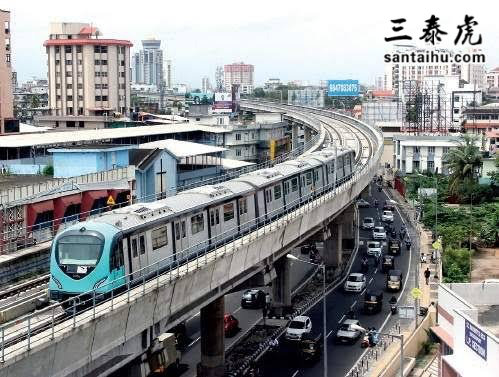 AFRICA- LAGOS.
非洲-拉各斯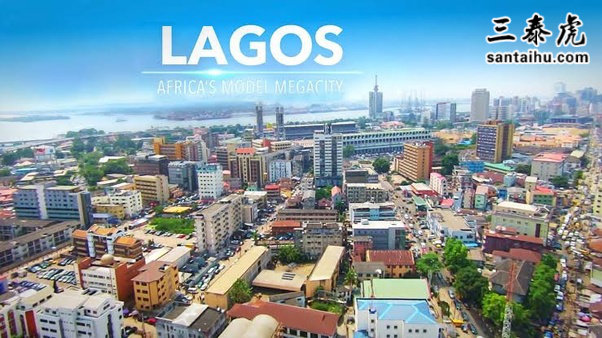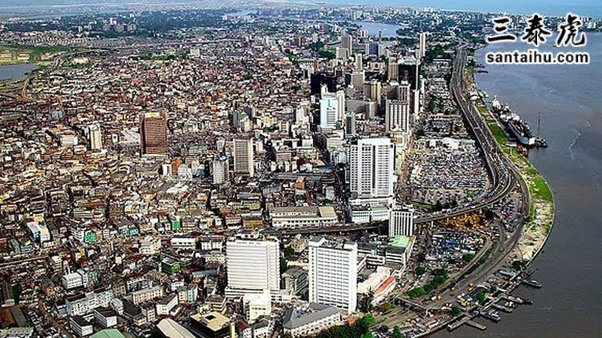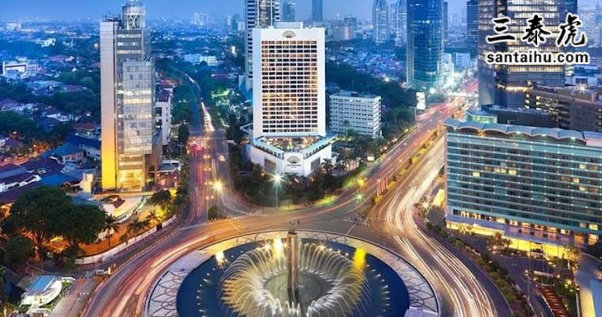 Both India and Africa are good in their own way but Africa is a continent and not country with wider area and natural resources. India has less resources but it is working on manufacturing goods like pharmaceuticals, automobiles etc.
South Africa is also achieving technology via its army, I heard recently they manufactured their own attack helicopter.
Both countries have space agencies which are eventually good and both are members of BRICS.
Besides this in 2015, India pledged a aid of 600 million dollars to Africa for development. And after bhutan, Africa receives highest aid from India.
印度和非洲各有各的优势,但非洲是一个大陆,不是拥有更广阔土地和自然资源的单个国家。印度的资源更少,但它努力发展药品、汽车等商品的制造。
南非也通过其军方获取技术,我最近听说他们制造了自己的攻击直升机。
这两个国家都有航天机构,都很好,都是金砖国家的成员。
2015年,印度还承诺向非洲提供6亿美元发展援助。继不丹之后,非洲接受了来自印度的最高援助。
Francis Korkor, M.A. Archaeology, Dip Human Resources Management
Africa is not far ahead of India economically, to me the two regions are very similar economically.
For Africa, people think Africa is so poor due to misinformation from the media, inadequate personal analysis of economic data on Africa, and also the fact that such people are intellectually lazy, so they just repeate what they hear without any critical analysis.
Now let me start by stating that Africa is going to surprise a lot of people in a few years. Currently Africa is being tipped as the global economic growth engine of the coming decades. Its vast natural wealth and favourable demographic profile are expected to turn the continent as a whole into a growth engine that is expected to run faster than any of the world's current economic powerhouses, including , Brazil and India.
Many investors will miss out because they are going to stick to their outdated beliefs about Africa, until the whole situation unfold as a surprise before their eyes.
By doing a good analysis of economic indicators, Africa's economic situation is very similar to that of India today. No one thinks India is so poor, yet everybody thinks Africa is very poor.
Now India's current population of about 1.33 billion is very comparable to Africa's current population of 1.25 billion
India's GDP for 2017 was $2.5 trillion
Africa's GDP for 2017 was $2 trillion
India's GDP per capita was $1900
Africa's GDP per capita was $1824
非洲在经济上并没有远远领先印度,对我来说,这两个地区在经济方面非常相似。
对于非洲来说,人们认为非洲十分贫穷是因为媒体传播的错误信息,对非洲经济数据的个人分析不足,懒得自己动脑子分辨,所以只会道听途说,不会进行任何批判性的分析。
现在,我要首先说明一点,非洲将在短短几年内令许多人惊艳。目前,非洲被认为是未来几十年全球经济增长的引擎。其巨大的自然财富和绝佳的人口结构,将使整个非洲大陆成为一个强劲的增长引擎,其增长速度将超过目前世界上任何一个经济强国,包括、巴西和印度。
许多投资者将因为自己对非洲的过时看法而错失良机。
通过对经济指标的分析,非洲的经济形势与今天的印度非常相似。没有人认为印度很穷,但所有人都认为非洲很穷。
印度目前的人口约13.3亿,与非洲目前的12.5亿人口相当
2017年印度GDP为2.5万亿美元
2017年非洲GDP为2万亿美元
印度的人均GDP是1900美元
非洲的人均GDP为1824美元
Adjusted for purchasing power parity (ppp), the two regions might even be equal.
The only significant difference is that India is one country, where as Africa is made up of 54 countries.
So people who are always thinking Africa is dirt poor are not doing good Analysis.
Also the many countries in African are growing very fast economically. Things are not static in Africa as the media wants you to believe. The sub-Saharan African region has posted some of the highest growth rates in the world recently. Eg. Ethiopia 8.5%, Côté D'Voire 7.6%, Senegal 6.8%.
This pace of growth will ensure that most African countries will be "middle income" by 2025. The projected GDP of Africa in 2050 is $29 trillion, placing it in the same range as India's projected 2050 GDP of $33 .
Please ne that India's projected GDP of $33 trillion will place it between number 1 to number 3 rank of countries with the highest GDP in the world by 2050. What people fail to understand is that Africa will be in the same range as India, since we will have similar population numbers.
The only reason why we will not feature on top of the ranking is because Africa is a continent with many countries. In terms of wellbeing however, the African population will be at the same level with India, since ranking per se doesn't mean much.
Constantly on the news, I hear the media praising India's projected GDP for 2050, but they are always quite on Africa's projected GDP, although both India and Africa will have similar population numbers, similar GDP's, and similar per capita income by 2050. Africa may even surpass India since Africa's land size is 9 times that of India (therefore more oil and natural resources in Africa than in India).
经购买力平价(ppp)调整后,这两个地区甚至有可能不相上下。
两者唯一显著的区别是,印度是一个国家,而非洲则由54个国家组成。
所以那些一直认为非洲一贫如洗的人并没有进行恰当的分析。
此外,非洲许多国家的经济增长非常快。非洲的情况并不像媒体希望你们相信的那样一成不变。撒哈拉以南非洲地区最近的经济增长率位居世界前列。如埃塞俄比亚8.5%,科特迪瓦7.6%,塞内加尔6.8%。
这种增长速度将确保到2025年,大多数非洲国家都能成为"中等收入国家"。非洲2050年的GDP预计可达29万亿美元,与印度2050年33万亿美元的GDP预测相同。
请注意,印度预计的33万亿美元GDP将使其在2050年成为世界上GDP最高的国家之一到第三位。人们没有理解的是,非洲将与印度处于同一范围内,因为我们将拥有相似的人口数量。
我们不会名列榜首的唯一原因是,非洲是一个拥有许多国家的大陆。然而,就幸福感而言,非洲人口将与印度持平,因为排名本身意义不大。
我经常在新闻上听到媒体称赞印度2050年的GDP预测,尽管到2050年印度和非洲的人口数量、GDP和人均收入都将不相上下,但他们对非洲的GDP预测总是缄口不提。非洲甚至还有可能超过印度,因为非洲的土地面积是印度的9倍(因此非洲的石油和自然资源比印度丰富)。
Take ne that the African continent went through "hell" with Europeans coming in and disrupting their ways of life through the sl ve trade and attempted colonialism. That disruption means local industries and local technology were disrupted. Without the disruption, many of the African communities would have developed sustainable industries and technologies at par with other areas of the world. Once the Africans rid themselves of the colonial invaders ( which took a chunk of valuable time and was not an easy feat to accomplish), they had to learn new ways of doing things, in the western way because all their local industries got disrupted during the colonial times.
That not withstanding, if you have been to Africa recently, you will see that many countries in the continent is fast develo.
Let not lose sight of the fact that, the African continent is 30.37 million km². So therefore Africa is:
Three times (x 3) the size of the USA
Three times (x 3) the size of all Europe (which includes Russia).
Three times (x 3) the size of the
And Nine times (x 9) the size of India
请注意,非洲大陆经历了"地狱折磨",欧洲人进入非洲,通过贸易和殖义企图破坏他们的生活方式。这意味着当地产业和技术被欧洲人破坏了。如果没有这种破坏,许多非洲国家的可持续工业和技术能够发展到与世界其他地区同等的水平。当非洲人摆脱殖民侵略者后(这花费了大量宝贵的时间,而且并非易事),他们就必须学新的发展方式,西方的方式,因为他们所有的当地工业在殖民时期都遭到了破坏。
如果你最近去过非洲,你会看到许多非洲国家正在快速崛起。
不容忽视的事实:非洲大陆的而面积是3037万km²。因此,非洲的面积:
相当于美国国土面积的三倍。
相当于整个欧洲(包括俄罗斯)面积的三倍。
相当于面积的三倍。
相当于印度国土面积的九倍。
People who compare such a large continent to small countries like USA//India, should know that if Africa were to be only one third of its size, it would had developed just as fast as the other areas.
Despite the large and vast size of the continent, the Africans have managed to spread all over the continent (54 countries), in the process surviving from the most remest jungles in the rain forest of the Congo to the harshest deserts of the Chad.
Many foreigners are ignorant of the fact that just like every other continent, there are: Rich & Middle class families in Africa.
Africans who are actually richer & have better lives than most foreigners.
Also when talking about the contribution of various regions of the world to world development, people erroneously choose recent contributors to development over past contributors. That is so wrong. Good academics should be looking at the whole timeline from about 10,000 BCE till now. If they do good analysis and not just pick and choose a timeline favourable to their argument, they will see the contribution of Africa as a whole, and sub-Sahara Africa in particular.
把这么大的一块大陆和美国、、印度这样的小国相比,人们应该知道,如果非洲的面积只有目前的三分之一,那么它的发展速度也会和其他地区一样快。
尽管非洲大陆幅员辽阔,但非洲人成功地将足迹遍布非洲大陆(54个国家),从刚果热带雨林中最偏远的丛林到乍得最严酷的沙漠,都有非洲人在当地生活。
许多外国人不知道,就像其他大陆一样,非洲也有富人和中产阶级家庭。
实际上非洲人比大多数外国人更富有、生活质量更高。
此外,在谈到世界各地区对世界发展的贡献时,人们错误地选择了近代的发展贡献者而不是历史上的发展贡献者。这大错特错。优秀的学者应该关注从公元前10000年到当前的整个时间轴。如果他们进行完整深入的分析,而不只是挑选一个有利于他们论点的时间表,他们将看到整个非洲,特别是撒哈拉以南非洲对人类作出的贡献。