Amazon to pull plug on China retail operations: report
亚马逊将停止在中国的非自营零售业务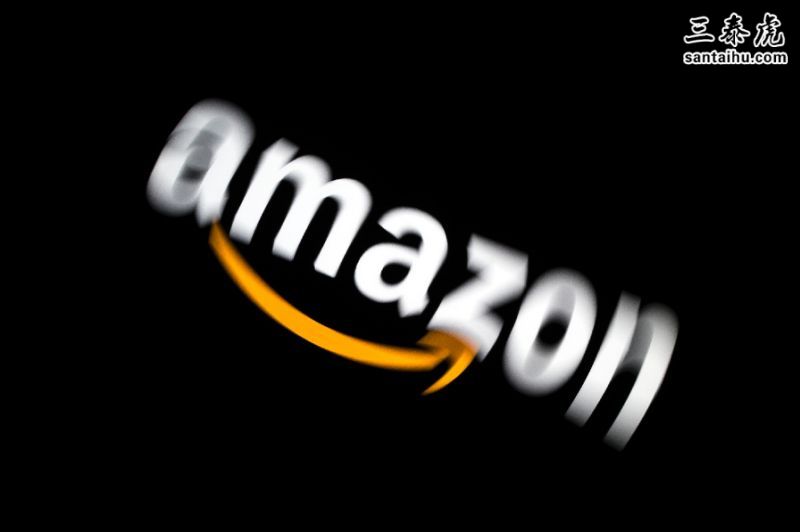 Shanghai (AFP) - Amazon plans to close down its online retail operations that cater to consumers in China in an apparent admission of defeat to local e-commerce rivals such as Alibaba and JD.com, a report said on Thursday.
上海(法新社)——周四的一份报道称,亚马逊计划关闭其迎合中国消费者的在线零售业务,这明显是承认输给了阿里巴巴和京东等本土电子商务竞争对手。
The US e-commerce pioneer will maintain other operations in China such as Amazon Web Services (AWS), Kindle e-books and cross-border teams that help ship goods from Chinese merchants to customers abroad, Bloomberg News said, citing unidentified people familiar with the plans.
彭博新闻援引知情人士的话称,这家美国电商先驱将维持在中国的其它业务,如亚马逊网络服务(AWS)、Kindle和跨境业务,帮助中国商人将商品运送至海外客户。
An Amazon spokesperson did not explicitly confirm plans to throw in the towel on domestic e-commerce, but said the company was looking to focus more on cross-border sales.
亚马逊发言人没有明确证实放弃国内电商的计划,但表示该公司计划将更多精力放在跨境销售上。
"Over the past few years, we have been evolving our China online retail business to increasingly emphasise cross-border sales, and in return we've seen a very strong response from Chinese customers," the spokesperson said in a statement emailed to AFP.
该发言人在一份通过电子邮件发给法新社的声明中表示:"过去几年,我们一直在发展中国在线零售业务,并越来越重视跨境销售,我们看到中国客户的反响非常强烈。"
The company was making "operational adjustments to focus our efforts on cross-border sales in China", the statement said.
声明称,该公司正在进行"业务调整,将重点放在中国的跨境销售上"。
Founded by Jeff Bezos 25 years ago, Amazon in January became the world's biggest publicly traded company by market value and dominates in the United States and other markets.
亚马逊于25年前由杰夫·贝索斯创立,今年1月成为全球市值最大的上市公司,在美国和其他市场占据主导地位。
But Amazon has struggled to make headway in China, where a host of nimble rivals led by Alibaba and JD.com have capitalised on domestic supplier networks and a deeper understanding of Chinese consumers to gobble up market share before Amazon could gain a foothold.
但亚马逊一直难以在中国取得进展。以阿里巴巴和京东为首的许多竞争对手,凭借国内供应商网络和对中国消费者的更加了解,在亚马逊站稳脚跟之前抢占了市场份额。
Amazon has tried to make a go of it on China retail, investing in logistics and acquiring Chinese online book seller Joyo in 2004.
亚马逊曾试图在中国零售业大展身手,并在2004年投资物流,收购了中国在线图书销售商卓越网。
But it has barely made a dent.
但这只是杯水车薪。
The firm occupied just 0.6 percent of Chinese business-to-consumer online retail in the fourth quarter of 2018, with Alibaba's Tmall taking 61.5 percent, and JD.com 24.2 percent, according to China-based Internet consultancy Analysys.
根据中国互联网咨询公司易观国际的数据,2018年第四季度,亚马逊仅占中国B2C在线零售市场的0.6%,阿里巴巴旗下的天猫和京东分别占61.5%和24.2%。
Li Cheng, founder of the Beig-based internet financial research house Dolphin Think Tank, said Amazon was hurt by not adapting to what works in China.
总部位于北京的互联网金融研究机构海豚智库创始人李成东表示,亚马逊因不适应在中国行之有效的模式而受到伤害。
"Amazon has been unwilling to localise in China, which feels kind of arrogant," Li said.
"They still insist on American-style web pages and do not prome merchandise during the 'Double 11' shop season, in which Chinese e-commerce companies Alibaba and JD put a lot of effort."
李成东表示:"亚马逊一直不愿在中国本地化,这让人感觉有点傲慢。他们仍然坚持使用美式网页,不在'双11'购物季搞促销。在这个购物季,中国电子商务公司阿里巴巴和京东投入了大量精力。"
"Double 11", also called "Singles' Day" refers to an annual shop extravaganza that takes place each November 11 and in which tens of billions of dollars worth of merchandise is bought, in China's answer to the US "Black Friday" shop day.
"双11",也被称为"光棍节",是每年11月11日举行的一场购物狂欢,在这场狂欢中,可销售价值数百亿美元的商品,这是中国对美国"黑色星期五"购物日的回应。
The Amazon statement said that "we will continue to invest and grow in China across Amazon Global Store, Global Selling, AWS, Kindle devices and content".
亚马逊在声明中表示,"我们将继续投入并大力推动包括亚马逊海外购、亚马逊全球开店、AWS云计算和Kindle等各项业务在中国的稳健发展。"
Bloomberg News called the move the latest sign that Amazon, due to the difficulty competing with Chinese rivals, would focus its overseas attention on India's growing market.
彭博新闻称,这是一个最新迹象,表明由于难以与中国对手竞争,亚马逊将把海外注意力集中在不断增长的印度市场。
Amazon opened an India website in 2013 and has invested healy in logistical infrastructure.
亚马逊于2013年在印度开设了一个网站,并在物流基础设施方面投入巨资。
以下是美国雅虎读者评论:
译文来源:三泰虎 http://www.santaihu.com/47429.html 译者:Jessica.Wu
外文:https://news.yahoo.com/zon-pull-plug-china-retail-operations-report-051218210.html
alex15 hours ago
15% seller fees plus 20% advertising cost to market your product on Amazon, most of sellers are not making money. And consumer can find cheaper products from other websites. That is why Amazon fail in China.
大多数卖家在亚马逊上没有赚到钱,要付15%的抽成和20%的广告费用。消费者可以在其他网站上找到更便宜的产品。这就是亚马逊在中国失败的原因。
cup of tea15 hours ago
After all, majority of Amazon's products came from China. How can it compete with bigger companies like Alibaba in China?
Alibaba is 8 times bigger talking about total sales online. 2+ trillion vs 230 billion.
毕竟,亚马逊的大部分产品来自中国。它如何在中国与阿里巴巴这样的大公司竞争? 阿里巴巴销售额大8倍。2万亿VS 2300亿。
eeyaw9 hours ago
If you think China market is difficult wait till you deal with india?
如果你认为难以在中国市场立足,那就转战印度吧?
Blue Light Special15 hours ago
Are we not able to outsource manufacturing of a lot of the products that are currently being made in China and sold to US consumers by looking at other countries?
现在很多产品都外包给中国生产。然后再卖给美国消费,难道我们不能把这些产品的生产外包给其他国家吗?
Dyesterday
They need to start promoting American products more and deal less with China. China has dominated the market to long. We need to start producing our own products again.
他们要开始多推销美国产品,少和中国做生意。长期以来,中国产品一直主导着市场。我们要重新开始自己生产了
Keyser Sozeyesterday
Alibaba is actually closer to EBay while jd.com is the Amazon knockoff.
阿里巴巴实际上类似eBay,而京东则是亚马逊的山寨版。
cup of tea14 hours ago
Alibaba is actually closer to EBay while jd.com is the Amazon knockoff.
Alibaba and JD are much bigger than Amazon and EBayfor the annual sales online.
JD's singlesday sales alone is 25B dollars. Alibaba is time bigger.
比销售额,阿里巴巴和京东比eBay和亚马逊要大得多。
京东"光棍节"的销售额就达250亿美元,而阿里巴巴的光棍节销售额比这还要高得多。
ABC5 hours ago
Amazon did not develop Chinese market. They bought it and the their share was 15% of total Chinese market. They failed to expand since then. Now Amazon China is now only 2%. Well, pulling the plug is an honorary way to say we are retreating.
亚马逊没能开发中国市场。他们花钱购买了市场份额,当时所占份额为15%。从那时起,他们就没能。现在亚马逊的中国市场份额只有2%。"停止"某些业务是我们撤离的一种委婉说法。
KissedOffCanuck12 hours ago
First, eBay had its teeth knocked out by Alibaba. Now Amazon ran away from China with tails between legs.
They will blame China's go nment policy which discriminates foreign investment instead of admitting they do not understand the Chinese market.
先是eBay被阿里巴巴击败。现在亚马逊夹着尾巴逃离了中国。
他们会指责中国歧视外国投资的政策,而不承认他们不了解中国市场。
zho4 hours ago
the competition in China is brutal. everything is ship free. you buy a 50 cents item, it's ship free. the ship alone is at least 70 cents. Amazon can't compete with taobao and jd. now the late comer duoduo is here. there's no place for zon.zon is light years behind in terms of customer experience.
在中国,竞争是残酷的。什么都能包邮,就算你买一个50美分的东西,也能包邮。实际上运费就至少要70美分。亚马逊无法与淘宝和京东竞争。现在,又来了一个拼多多。亚马逊没有立足之地了。亚马逊在客户体验方面落后了很多年。
Harry B. Furr4 hours ago
they're tired of the counterfeit knock-offs. it can't be stopped.
他们受够了了假冒伪劣产品,根本无法阻止。
Nick15 hours ago
In addition Amazon should stop selling products for Chinese sellers.
亚马逊应该停止为中国卖家销售产品。
Anonymous13 hours ago
You can't out cheap the Chinese in China.
在中国卖东西,比便宜的话,你比不过中国人
David5 hours ago
do you think Alibaba and JD.com will do good in USA, it is the same reason why Amazon will not work in China. Stay in your own turf.
你认为阿里巴巴和京东会在美国能做得好吗?这跟亚马逊在中国无法立足是一个道理。还是呆在自己的地盘上吧。
blue12 hours ago
zon first fail bigbusines
亚马逊是第一个败了的大公司
Gino9 hours ago
American Companies in China are not meant to be successful.
美国公司在中国是注定不会成功的。
Mario/Matt14 hours ago
Amazon is the first company to fold in China. Soon others will follow if they don't learn their lesson. China is out to replace the USA as the dominant country in the world. China makes you believe that they want to be your partner in the end all they want is to steal your product and technology. Once they dont have use for you, you are out off luck!!!!
亚马逊是第一家在中国倒闭的公司。如果其他公司不吸取教训,很快就会有人步亚马逊的后尘。中国要取代美国成为占主导地位的国家。中国让你相信他们想要成为你的合作伙伴,最终他们只是想要窃取你的技术。一旦你没有利用价值了,你就倒霉了!
Sueno8 hours ago
China pushes out all foreign competition. China, without a doubt, runs the world!
中国排挤外来竞争。毫无疑问,中国主宰着世界!
KissedOffCanuck12 hours ago
If you buy a Chinese product on Amazon North Amerca website, the price is up to 10x more expensive from little things like glues to thermometers than what they are selling on Alibaba in China.
The profit margin for Amazon is incredibly large! If you think you could save money by buying online, then you are a big sucker, especially you buy from Amazon.
如果你在亚马逊北美网站上购买中国产品,从胶水到温度计等等,价格都比阿里巴巴的售价高出10倍。
亚马逊的利润率非常高!如果你认为在网上购物可以省钱,尤其是在亚马逊上,那你就是个大傻瓜。
Pylon2 hours ago
Nothing new. Just another foreign company unable to make inroads into China since China will only support their homegrown Chinese companies after they have stolen and hacked from Western companies. There never was free trade with China and there never will be.
没什么新鲜的。又一家无法进入中国市场的外国公司而已,中国只支持本土公司,这些公司从西方公司窃取技术。中国从来没有贸易,也永远不会有。
wei3 hours ago
It will be even harder than in China to do business in India.
在印度做生意将比在中国更难。
Marisa9 hours ago
I'm happy if China kicks all US companies out of China and the US kicks all Chinese massage parlors out of the US.
如果中国把所有美国公司赶出中国,那美国就把所有中国按摩院赶出美国。
tri13 hours ago
I'm so sick and tired of buying Made in China stuffs.
我已经厌倦了中国货。
Malibu15 hours ago
Chinese products are cheap. It is actually a GOOD thing. Who wants to buy cheap #$%$ and then have to wait 10 years to get it? No more Cheap Chinese products. QUALITY AMERICAN!
中国产品很便宜。这实际上是一件好事,但要等个十年半载才能收到货,谁还想买?不再买廉价的中国货。选择优质美国货!
**Stars In The Sky**5 hours ago
so zon got screwed by chinese, yet it still hires a lot of them here in the US?
similarly, just wait until india screw zon. it'll come, soon
所以亚马逊被中国人搞垮了,在美国,亚马逊仍然雇佣了很多中国人。
等着看印度搞垮亚马逊吧,很快这一天就会到来的。
j13 hours ago
They don't want USA over priced junk.....
他们不想要价格过高的美国垃圾产品……
Mark3 hours ago
Time to end all trade with China-they steal too many of our secrets.
是时候结束和中国的所有贸易了——他们窃取了我们太多的技术。
S5 hours ago
I urge all Americans to stop buying anything made in china.
我敦促所有美国人抵制中国货
Stevens12 hours ago
I hate receiving an Amazon product shipped directly from China. Unfortunately, this action probably won't stop that.
我讨厌收到直接从中国发货的亚马逊产品。
YourDad5 hours ago
Amazon bankrupt in CHina ! HAHAHAHAHAHA what a loser ! As stupid as Apple !
亚马逊在中国破产了!哈哈哈,真是个失败者!和苹果一样蠢!