Should India Still Buy Fourth Generation Rafale Fighters To Take On China's Fifth Gen Chengdu J-20?
印度仍需购买四代战机"阵风"来对抗中国五代战机"歼-20"吗?
Quora评论翻译:
Harsh Bardhan, studied at Holy Child School,Mohitnagar,Jalpaiguri,W.B.,India (2016)
Fact is that Dassault Rafale though a 4.5 generation can take on stealth aircrafts particularly Chengudu J-20.
实际上,达索的"阵风"虽是4代半战机,却能对抗隐形战机,特别是"歼-20"。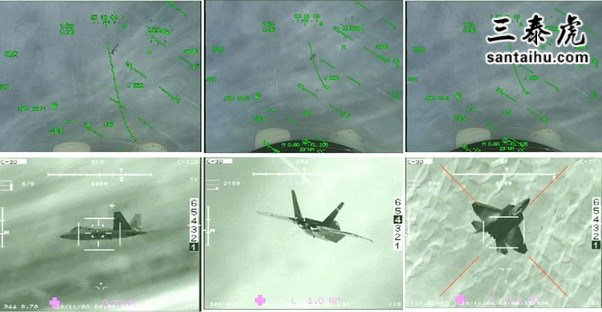 A F-22 "Raptor" locked by a Dassault Rafale
一架F-22"猛禽"战机被"阵风"战机锁定
Rafale also comes with far more advanced weaponry like Meteor BVRAAM which has a Lock-on After Launch ( LOAL ) feature which gives it a serious advantage over other fighter jets.
"阵风"还配备了更为先进的武器,比如"流星"超视距先进空对空导弹,具备发射后锁定(LOAL)功能,这使它比其他战斗机拥有一个巨大优势。
Rafale also has well-substantiated stealth capabilities not found in Flankers or other Chinese 4th and 4++ gen fighters ( Many of which are based on Flanker Designs )
"阵风"也有很好的隐形能力,这是苏-27"侧卫"或其他中国4代及4代+战斗(其中很多都是基于"侧卫"的设计)机所不具备的。

The minimal RCS of Rafale, according to Dassault engineer (1/10~1/20 of Mirage-2000's frontal RCS), should be 0.05 to 0.1 m2 class.
根据达索工程师的说法,"阵风"战机的最小雷达截面积应该是0.05到0.1平方米((是幻影-2000正面雷达截面积的1/10~1/20)。
Rafale makes extensive use of radar-absorbent material (RAM) in the form of paints and other materials. RAM forms a saw-toothed pattern on the wing and canard trailing edges, for instance. The aircraft is designed to, so that its untreated radar signature is concentrated in a few strong "spikes," which are then suppressed by the selective use of RAM.
"阵风"大量使用雷达波吸收材料(RAM)。例如,在机翼和鸭尾缘上使用吸波材料绘制锯齿状图案,未经处理的雷达信号集中在几个强大的"尖峰"上,然后通过选择性地使用吸波材料来抑制这些信号。
Rafale in a true sense is an omnirole fighter. It is able to carry out a very wide range of missions:
ŸAir-defense / air-superiority,
ŸAnti-Access/Area Denial,
ŸReconnaissance,
ŸClose air support,
ŸDynamic Targeting,
ŸAir-to-ground precision strike / interdiction,
ŸAnti-ship attacks,
ŸNuclear deterrence,
ŸBuddy-buddy refueling.
"阵风"是真正意义上的全能战斗机,能够执行非常广泛的任务:
防空/制空
反介入/区域封锁,
侦察
近距离空中支援,
动态目标锁定
空对地精确打击/封锁
反舰攻击
核威慑
空中加油
Besides it is now combat-tested too in recent French Air Force Operations also. J-20 is in a low production rate and will be combat-ready only by 2020, the time when India will start receiving Rafale fighters.
此外,"阵风"目前也在法国空军最近的行动中通过了实战测试。歼-20的生产速度较慢,到2020年才能投入战斗,届时印度将开始接收"阵风"战机。
With Rafale India will start operating a mix of aircraft. Mig-21 will be replaced by HAL Tejas as the primary interceptor aircraft. Mig-29 will retire by 2035 while Su-30 MKI will continue till the 2050. India is also betting on foreign single-engine fighter jets basically on two contenders : F-16 "Viper" and Saab Jas 39 Gripen-E.
有了"阵风"战机,印度将开始操作多种机型。印度斯坦航空公司的"光辉"战机将取代米格-21,承担主要的拦截任务。米格-29将在2035年退役,而苏-30 MKI将持续服役至2050年。印度还看好两款外国单引擎战斗机:F-16"毒蛇"(Viper)和萨博Jas 39"鹰狮"。
India will also receive PAK FA by 2020 and FGFA customisation will be done by 2025–28 which will be India's first fifth generation fleet.
印度也将在2020年接收俄罗斯T-50战机PAK FA, 俄印合作为印度定制的五代机将在2025年至28-28年完成,这将是印度第五代机群。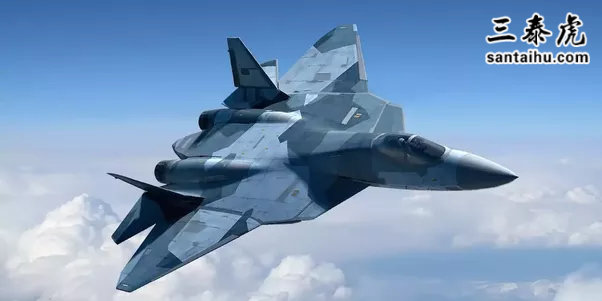 PAK FA
T-50战机PAK FA
Also India is developing its own fifth generation aircraft by name AMCA with first prototypes to come in 2019 and it will enter service in 2030–35 when the last Migs of IAF will retire.
此外,印度正在研发自己的第五代战机机AMCA,首批原型机将于2019年问世,并将于2030-35年服役,届时印度空军的最后一架米格战机将退役。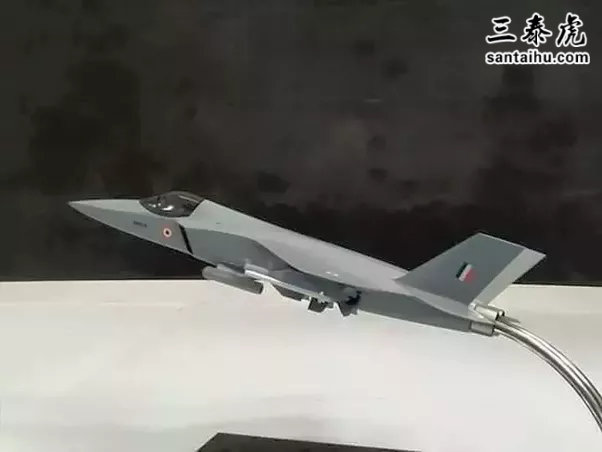 A model of AMCA at Aero India 2017
2017年印度航展上的AMCA模型机
译文来源:三泰虎 http://www.santaihu.com/47215.html
Akash Pandey, M.S. Aerodynamics & Aeroacoustics, TU Delft Aerospace Engineering (2020)
We have our own 5th gen fighter to take on the chinese jets. The reason we are buying Rafale is not to take on 5th Gen fighters but to replenish, slightly modernise and diversify our fighter fleet.
They are here to fill in the gap before we get PAK-FA, Tejas and AMCA ( long time before we get that). So these jets will help us maintain a bare minimum fighter squadron strength and also make up for the fast retiring Migs.
对抗中国战机,我们有国产五代战机。我们购买"阵风"战机不是为了与五代战机较量,而是为了补充我们的战斗机。
在我们得到T-50, 光辉和AMCA(还要很长时间)战机之前,"阵风"战机只是用来填补空白的,阵风战机将帮助我们维持最小的战斗机中队,并弥补即将退役的米格战机的不足。
Eric A
The French Rafael is an out-dated fighter jet. Indian go nment just realised it. That's why India just called for new jet fighters two months after India has signed the Rafael deal for 36 jets.
Apparently India has regretted to have purchased the RAFAEL with each of over US$220 millions, expensive but useless as compared to Russai Su30. India will cry more when India got the France jet 10 years later, the maintainece fees are the same cost as the jet itself, otherwise it will crash like Indian Su30 now.
J20 is the latest, the most advanced 5th generation stealth fighter jet, one of the best in the world. There are only 3 countries capable of manufacturing the world most advanced fighter jets: the U.S., Russia and China. Maybe China is the second country in the world, who has deployed the 5th Generation stealth fighter jet in the world.
J20 is one or more and half generation ahead of Rafael.
Based on Russia military expert: Rafael is just like a mosquitto in front of Russia Su27 and Su30.
法国"阵风"战机是一种过时的战斗机。印度政府刚刚意识到这一点。这就是为什么印度在签署了购买36架"阵风"战机的协议两个月后便提出要购买新战机。
显然,印度后悔以超过2.2亿美元的单价购买"阵风",与俄罗斯苏-30相比,不仅价格昂贵,而且毫无用处。10年后,当印度收到"阵风"战机时,印度会更加后悔,维修费和战机本身一样贵,不好好保养的话它会像现在的苏-30一样接二连三地坠毁。
歼-20是最新的,最先进的第五代隐形战机,全球最好的战机之一。只有三个国家有能力造世界上最先进的战斗机,分别是美国,俄罗斯和中国。也许中国是世界上第二个部署了第五代隐形战机的国家。
歼-20比"阵风"先进一代。
根据俄罗斯军事专家的说法: 在俄罗斯苏-27和苏-30面前,"阵风"就像一只蚊子。
Adam Singh
Rafale is a light fighter. Rafale was designed to be extremely rugged, to the point, stobar launches don't need any modifications, and arrested landings need a single hook, rafale structure doesn't even need to be touched.
Then comes information fusion cockpit and spectre system/suite. Both are needed by India for research and for development for Tejas future upgrades. It helps that rafale systems were written in same suite as Tejas. Hence Indian deal to get rafales.
Rafale although not a stealth aircraft, it's design had key elements (leading roots, air intake, etc) to reduce RCS.
J-20 is a heavy twin engine, stealth fighter. Designed to penetrate enemy defense systems.
Both are different class and have different mission profiles. None better that other as both have different requirements.
"阵风"是一种轻型战斗机,非常坚固,可短距起飞,阻拦着陆只需要一个着陆钩。

"阵风"虽然不是隐形战机,但在其设计上有一些关键因素(翼根、进气口等)来减少雷达截面积。
歼-20是一种重型双引擎隐形战斗机,用于渗透敌人的防御系统。
二者属于不同的类别,适合执行不同的任务。二者适合不同的需求,无所谓哪个更好。
Ashish Bhatt, Research Scholar(phd) at B V Patel Pharmaceutical and Education Research Centre
On paper J-20 is superior fighter than Rafale but as history has tought us ground reality in war is different than what is on paper. So no one can actually say how these two will fare in war or one on one fight.
BUT THE COMPARISON IS NOT FAIR. The reason is that Rafale is 4.5th gen fighter and J20 is 5th gen fighter. J-20 will be front line fighter for china while Rafale is simply to get more number of aircraft. It is specifically to replace old mig bison fleet. In case of war Rafale will be deployed only for specific bombing mission not for dogfight or evading enemy radar to destroy specific target.
理论上,歼-20战机比"阵风"战机更先进,但历史告诉我们,实战结果与理论不同。所以没有人能断言在战争中或一对一的空战中,这两款战机的PK结果会如何。
这种比较并不公平,阵风是4代半战机,而歼-20是5代战机。歼-20将成为中国的前线战斗机,而印度购买"阵风"只是为了充实力量,专门用来取代旧的米格野牛战斗机的。实战中,"阵风"将只用于特定的轰炸任务,而不是空战。
Kumar Muthu
India's Dassault Rafale
印度的达索"阵风"
Prasenjit Singh Bist, Senior System Analyst at IBM Global Business Services
J-20 ???? Are u insane to compare china crap with rafale.
歼- 20 ? ? ? ?拿中国的垃圾战机和"阵风"相比,你疯了吗?
Alex Bi, studied at RMIT University
R u crazy man, compare 5 generation fighter to 4.5 generation? American air force tell the exchange ration is 144:1
你疯了吗,拿5代战机和4代半战机相比?
Kai Tang
J-20 comes with PL-15 missiles, which has 400km range. Rafael comes with 150km Meteor missile. J-20 is low observable, one generation ahead.
歼-20配备霹雳-15导弹,射程400公里。"阵风"携带150公里流星导弹。歼-20是低可观测的,领先一代。