Why is the Indian Air Force not afraid of a Chinese stealth fighter aircraft J-20?
为什么印度空军不怕中国的隐形战机J-20?
quora读者的评论
Toms Thomas, Indian Navy, retired.(印度海军退役士兵)
Updated Aug 16, 2017 · Upvoted by Harsha Ranganath, Medical Officer at Indian Armed Forces
The Indian Air Force is not afraid of the J-20, because no competent air force ever fears a single weapon system.
Wars are won with 'Magic Bullets' only in the minds of 'armchair generals' who think playing 'World of Tanks' on Steam makes them experts in armored warfare or that reading issues of 'Aviation Week' makes them authorities in the field of air wars nd tactics.
Amateurs discuss weapons and tactics, professional soldiers discuss logistics.
Wars are won or lost due to multiple factors, technology is just one of these, there are intangibles such as doctrine, training, morale and logistics. The Romans proved this against Hannibal, and the Soviet Union against the Germans.
印度空军并不害怕J-20,任何有实力的空军都不会害怕一个单独的武器系统。
只有在"纸上空谈的将军们"的脑海中,战争才能靠"灵丹妙药"取胜,他们认为会玩"坦克世界"就足以让他们成为装甲战争的专家,或者阅读《航空周刊》就能让他们成为空战和战术领域的权威。
业余爱好者讨论武器和战术,专业士兵则关心后勤安排。
战争的胜负是由多种因素决定的,技术只是其中之一,除此之外还有一些无形的因素,如战术、训练、士气和后勤。罗马人向汉尼拔证明了这一点,su联也向德国证明了这一点。
During the opening stages of World War Two, the Germans gave the British and the French a sound whipping despite the fact that the majority of German equipment was inferior to what the allies possessed at the time. Superior strategy and tactics, coupled with impeccable planning and logistics management by the German General Staff prevailed over material disadvantages. A British commander is said to have ruefully remarked-"you haven't fought, until you have fought the Germans".
During the Arab Israeli wars, especially the first three, Israeli equipment was at either a qualitative or quantitative disadvantage compared to the amply provisioned Arabs, but execrable leadership by Arab line officers and flag commanders ensured that a lot of that equipment ended up in Israeli stores and museums at the end of these conflicts.
在第二次世界大战初期,尽管德国的大部分装备不如当时的盟军,但德国人还是狠狠地挫败了英法两国。优越的战略和战术,加上德国总参谋部无懈可击的规划和后勤管理,克服了物质上的劣势。据说一位英国指挥官曾遗憾地说:"你只有跟德国人交过手,才算打过仗。"
阿拉伯—色列战争期间,尤其是前三场战役中,以色列军队的军备在质量和数量上都不如阿拉伯军队,但阿拉伯差劲的领导官和指挥官让很多军备在这些战役结束时沦落到了以色列的商店和博物馆中。
European arrogance and racism lead the allies to seriously underestimate Japanese fighting capability and motivation, leading to the Malayan debacle and Pearl Harbor.
The point I am trying to get across here is that wars are much more about the soundness of overall strategies and training+logistics than they are about individual weapons and tactics. This has been proven by the Greeks against the Persians, the Yemenites against the Saudis and the Afghans against the British and the Soviets, among countless others.
The J-20 is a single weapon system, it has a place in the Chinese order of battle, it has a niche in their overall strategic framework. The Indian Air Force has its own planning and counter-planning setup, they will study the 20's capabilities, the strengths and weaknesses of its air-frame, weapons and sensors, and will adjust doctrine accordingly. We are already heavily invested in long range surveillance technologies like Aerostat Balloons
欧洲的傲慢和种族主义导致盟国严重低估了日本的作战能力和动机,导致了马来亚的溃败和珍珠港事件。
我想说明的一点是,战争与整体战略和训练以及后勤的可靠性更有关系,而不是单一武器和战术。希腊人对战波斯人,也门人对战沙特人,阿富汗人对战英国人和su联人,以及无数其他战争,都证明了这一点。
J-20只是一种单一武器系统,它在中国的战斗序列中,在他们的总体战略框架中占有一席之地。印度空军有自己的计划和反计划设置,他们将研究J-20的性能,机身、武器和传感器的优势和不足,并作出相应地战术调整。我们已经在像高空气球这样的远程监视技术上投入了大量资金。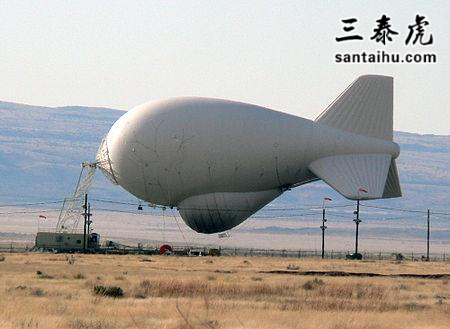 Low Frequency Radars…
低频雷达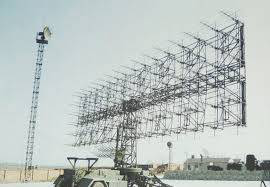 and AWACS platforms..
机载空中预警与控制系统平台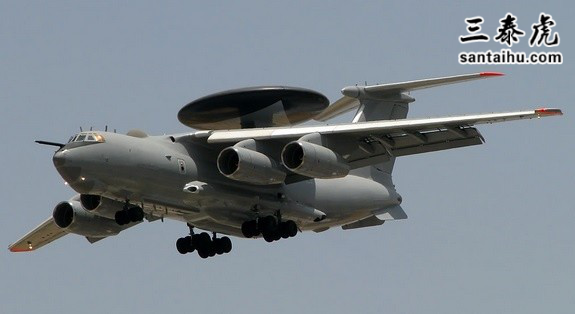 All these technologies, and many others significantly blunt the advantages offered by stealth platforms.
In addition, India is already well into the development of stealth platforms of its own specifically to counter the J-20 and J-31, such as the MCA and the PAK-FA.
这些技术以及其他许多技术都大大削弱了隐形战斗机的优势。
此外,印度为了抗衡J-20和J-31,如MCA和PAK-FA,已经很好地开发了自己的隐形战机。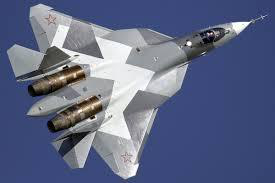 And if history is any guide, showing an engineering prototype at an airshow for a press release is very different from fielding a combat capable weapon system, the teething troubles suffered by the USAF with the F-22 and F-35 programs are an experience that the Chinese- who have a vastly inferior R&D and resource base-are likely to repeat.
The Indian Air Force probably fears the co ption and impotence of the Indian military procurement bureaucracy and the indecisiveness of its political masters far more than any Chinese airplane.
如果以史为鉴,为了新闻通稿而在航展上展出一个模型,跟部署作战武器是完全不同的概念,美国空军在F-22和F-35项目初期所遭受的麻烦就是给中国人的经验教训,他们的研发和资源基础非常差,很有可能会重蹈这个覆辙。
比起中国飞机,印度空军可能更需要担心的是印度军方采购部门的附败无能以及政治领导人的优柔寡断。
Abhijot Gill
Answered Dec 3, 2016 · Upvoted by Aryan Pundir, Officer at Indian Air Force
China is trying to dominate the world both economically and strategically (in terms of military domination) . The finest example is the new stealth fighter Chengdu J-20 popularly known as J-20.This aircraft can be called the copy of US F-22 Raptor.J-20 aircraft is fifth generation stealth aircraft. This is twin engine aircraft.
中国正试图在经济和战略上(通过军事控制的方式)主导世界。最好的例子是成都J-20,俗称J-20的新型隐形战斗机。这架飞机可以被称为美国F-22猛禽战斗机的复制品。J-20飞机是第五代隐形飞机。这是双引擎飞机。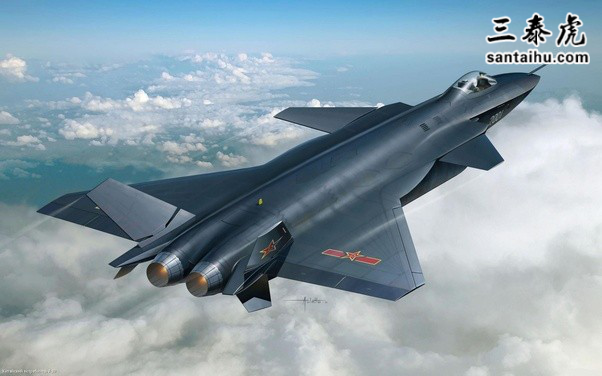 Indian air force is considered as the most skilled air force in the world. Sukhoi 30-MKI is our front line fighter ,which is considered as one of the best and it is packed with all the latest tech and equipment.
印度空军被认为是世界上技术最娴熟的空军。苏霍伊30-MKI是我们的一线战斗机,被认为是最好的战斗机之一,装备了一切最先进的技术和设备。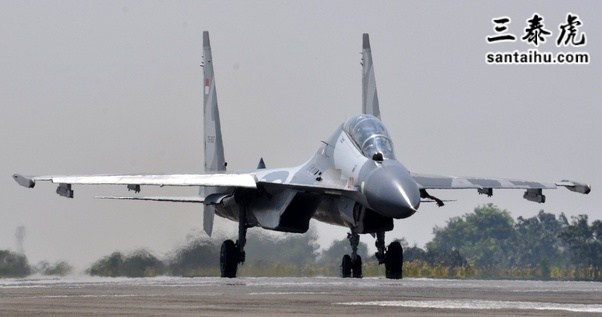 Indian Air Force not afraid of Chinese stealth fighter aircraft J-20 because Chinese pilots are not skilled to compete with Indian pilots.
According to some reports china will be able to produce high tech equipments but not be able to operate them properly. In contrast,Indian pilots are skilled and able to compete with any fighter in the world.
India is also working on it's fifth generation fighter aircraft program FGFA(Fifth generation fighter aircraft)based on Russian plane PAK-FA 50 and AMCA (Advanced multi role combat aircraft ) which will far better than the Chinese counterpart .
印度空军不会惧怕中国的隐形战机J-20,因为中国飞行员的技术不如印度飞行员。
根据一些报道,中国能够生产高科技设备,但不能正确地进行操作。相比之下,印度飞行员技术娴熟,能够对抗世界上任何一种战斗机。
印度还在研制基于俄罗斯PAK-FA 50和先进多用途战斗机的第五代战斗机计划(第五代战斗机),远远超过中国空军。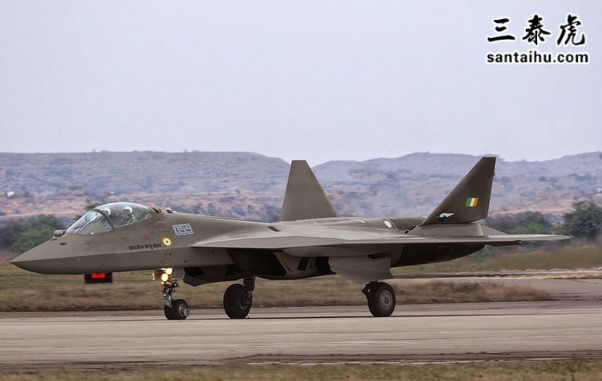 India is also procuring S-400 Triumf from Russia which can also kill stealth aircraft's. This will help in securing our motherland against air threats.
印度还从俄罗斯采购了S-400三头同盟战斗机,该战斗机也能摧毁隐形飞机。这将有助于保卫我们的祖国免受空中威胁。
Their are numerous examples in the history of military that an army with more high tech weapons will not surely win but it depends on the skill and courage of the person.We take the example of Battle Asal uttar where are old tanks destroyed the powerful Patton tanks.
And above all machine can do nothing without man because what makes the weapon deadly is the man behind it and Indians are well trained to perform their jobs which makes them the best.
军事史上有无数的例子,一支拥有更多高科技武器的军队不一定会赢得战争,而是取决于士兵的技能和勇气。我们以Asal 北方邦的战役为例,这张战争中旧坦克摧毁了强大的巴顿坦克。
最重要的是,没有人,机器什么也做不了,因为让武器致命的是武器背后的人,印度人受过良好的训练来完成他们的使命,这使得他们成为最强的军队。
Puneet Rastogi, B.E Computers, University of Mumbai (2006)
Updated Dec 8, 2016
I have just made a video for this question please have a look for video footage and explanation : YouTube Video [1]
There are 3 parts to the answer of your question , According to me.
我刚刚为这个问题制作了一个视频,请看视频片段和解释:YouTube视频[1]
在我看来,对你的问题的答案,可以分为三个部分。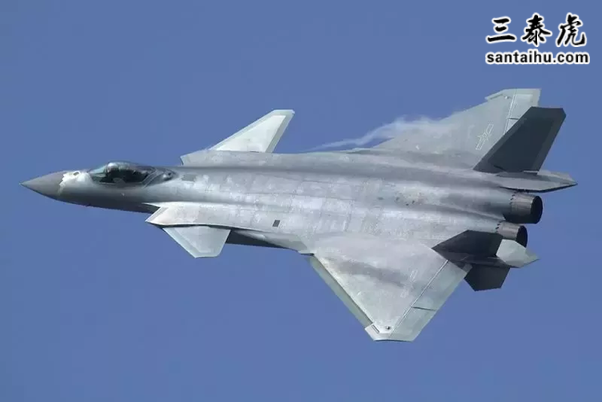 Firstly Indian Air force is a professional competent unit , even if they think Chinese 5th generation Chengdu j-20 fighter jet is a possible threat to Indian security , they will make multiple counter plans and strategies to counter this threat , But any professional & reputed military will never panic because of just one weapon or weapon delivery system of adversary. India has already inducted a Brahmos Regiment in North east in the border near China, china does not have any counter measure for Bhramos ramjet supersonic cruise missiles, does this mean Chinese army /Air force should be in panic ? China and India has always had a healthy rivalry but honestly i dont think there is any possibility of a hostile war or chances of any direct conflict in near future any ways. Our economic ties and dependency hardly allow for any military conflicts.
首先印度空军是一个专业的有实力的军队,就算他们认为中国第五代成都J - 20战斗机可能会对印度的安全造成威胁,他们会制订多个计划和对策来应对这一威胁。任何一支专业&享有盛誉的军队永远都不会因为敌人区区一个武器或武器运载系统而乱了阵脚。印度已经在靠近中国的东北边境部署了布拉莫斯导弹群,中国对布拉莫斯超音速巡航导弹没有任何反制措施,这是否意味着中国陆军/空军才应该感到恐慌?中国和印度一直有着健康的竞争,但老实说,我不认为在不久的将来会有任何敌对战争或直接冲突的可能性。我们的经济关系和依赖性基本上不会允许任何军事冲突的爆发。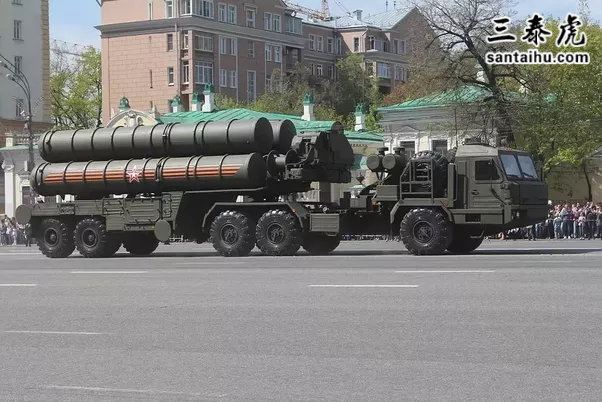 secondly India possesses extremely potent and tested anti aircraft weaponry as well as air defense & early warning systems. India's air defense network has two principal components - the Air Defense Ground Environment System ( ADGES ) and the Base Air Defense Zones ( BADZ ). The ADGES network provides for wide area radar coverage and permits the detection and interception of most aerial incursions into Indian airspace. The BADZ system, however, is far more concentrated with radars, interceptors, SAMs and AAA units working in conjunction to provide an intense and highly effective defensive barrier to attacks on vital targets. Most Indian bases and vital targets are protected by full squadron of S-125 Pechora-1b SAMs some critical spots are protected by additional deployments of OSA-AKM mobile SAMs. J-20 has never been pitched against Indian Air defense capabilities and Indian radar systems.
India is very close to acquire S400 triumf missile system from Russia which most analysts think is the best Surface to air missile system , its advance radar is extremely successful in detection of proven 5th Gen aircraft like russian T-50 and is expected to perform splendidly when pitched against F22 Raptor , F-35 Lightening and sure against Chinese J-20 as well. India has also sought proposals for advanced Aerial detection radar systems.
其次,印度拥有非常强大和经过考验的防空武器以及防空和预警系统。印度的防空网络有两个主要组成部分——防空地面环境系统和基地防空区。防空地面环境网络提供广域雷达覆盖,能探测和拦截大多数侵入印度领空的空中入侵。然而,基地防空区系统具有更密集的雷达、拦截机、防空导弹和高射炮协同工作,为攻击重要目标提供了强大而高效的防御屏障。大多数印度基地和重要目标都由完整的S-125 Pechora-1b防空导弹中队保护。J-20从未对阵过印度的防空力量和雷达系统。
印度很快就要从俄罗斯获得S400凯旋式导弹系统,大多数分析师都认为这是最好的地对空导弹系统,其推进雷达在探测像俄罗斯T-50这样的第五代飞机方面非常成功,在与F22猛禽交锋、F-35闪电以及与中国J-20交锋时应该也能表现得很出色。印度也在考虑先进的空中探测雷达系统的采购案。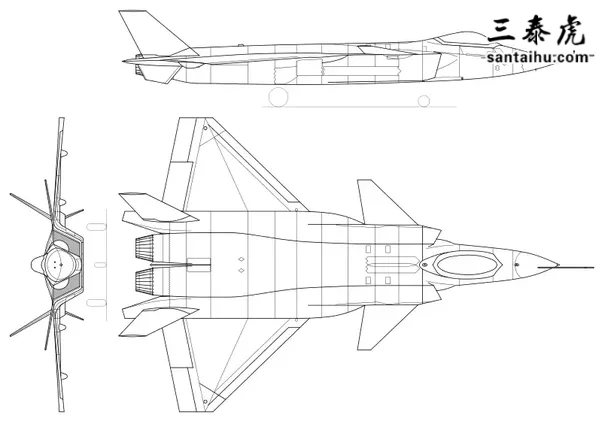 Third and most important point is that J-20 has not yet proved to be a very stealthy and successful fighter its self. there are considerable doubts over its stealth capabilities
Analysts have found out that the nose & canopy of J-20 use a similar stealth shaping design as the american F-22 raptor , yielding similar signature performance in a mature design at the front, however the aircraft's side and axi-symmetric engine nozzles may expose the aircraft to radar. Some have even raised concerns about the use of canards on a low-observable design, stating that canards would guarantee radar detection and a compromise of stealth.
The fact that in spite of an indigenous 5th generation fighter , china is keen to import Russian made 4+ generation Su-35 aircraft tells us about the conviction of Chinese in J-20. While economics could be one reason behind this move , it does not bode well for future of J-20 Stealth fighter.
Considering the Indian current capabilities , future aspirations of Indian Military , the diplomatic relations with china and current track record of J-20 stealth fighter, i do not think Chengdu J-20 posses any significant threat to India.
I hope my article helped you in some way , please do give me feedback and point my areas of improvement.
第三,也是最重要的一点是,J-20本身也尚未被证明是一种非常隐形和成功的战斗机。人们对它的隐形能力仍存有相当大的怀疑。
分析人士已经发现,J-20的机头和顶篷采用了与美国F-22猛禽类似的隐形外形设计,在成熟的前部设计中能实现相似的标志性性能,然而飞机的侧面和轴对称发动机喷嘴可能会使飞机在雷达面前暴露踪影。一些人甚至对在隐身设计中使用鸭翼提出了担忧,称鸭翼将使雷达探测到战斗机,隐身效果大打折扣。
尽管中国拥有本土的第五代战斗机,但中国热衷于进口俄罗斯制造的4+代苏-35飞机,这一事实告诉我们,中国人对J-20的信心究竟如何。虽然经济因素可能是这一举动背后的一个原因,但这对J-20隐形战斗机的未来并不是个好兆头。
考虑到印度目前的能力、印度军队未来的抱负、与中国的外交关系以及J-20隐形战机的过往纪录,我认为成都J-20对印度不会构成任何重大威胁。
我希望我的文章能在某种程度上帮助到你,若有不足之处,望请告知。
Arnab Panda, I am the jack of all kings
Updated Apr 19, 2018 · Upvoted by Harsha Ranganath, Medical Officer at Indian Armed Forces
Lets enter a wormhole and get back to somewhere around October 2016…….
Hillary Clinton was talking about imposing a no fly zone over Syria to effectively ground Russian and Syrian operations.
The US - Russia peace deal (or whatsoever it was) broke down when US led coalition jets bombed Syrian convoy. What did the Russians do?
Well they deployed the S400 SAM system.
让我们进入虫洞,回到2016年10月前后的某个时间
希拉里·克林顿正在谈论在叙利亚上空设立禁飞区,以有效地阻止俄罗斯和叙利亚的行动。
当美国领导的联军战机轰炸叙利亚护舰队时,美俄和平协议(别管是什么名字了)破裂了。当时俄国人做了什么?
他们部署了S400防空导弹系统。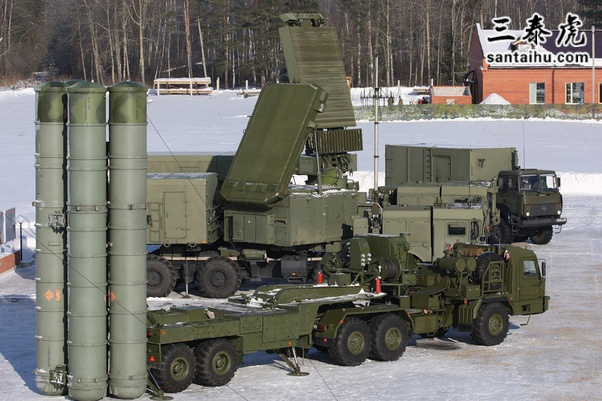 Nothing surprising??
Now lets enter the wormhole once again to september 2013. The USA proudly claimed that 'An USAF F22 made the Iranian F4 pilot piss in his pants! '
U.S. F-22 stealth fighter pilot taunted Iranian F-4 Phantom combat planes over the Persian Gulf (here is the link)
So ….. still don't get it
So basically the F22s are there which by virtue of their brochure is a fifth generation stealth jet.
But today…. the Russians are still there and Pentagon has effectively dismissed any plans for a no fly zone over Syria.
没有什么好奇怪的吗? ?
现在让我们再次进入虫洞,去2013年9月看看。美国自豪地宣称,"美国空军F22让伊朗F4飞行员吓尿裤子!""
美国F-22隐形战斗机飞行员在波斯湾上空嘲笑伊朗F-4幻影战斗机(链接如下)
所以.....还是不明白
所以基本而言F22当时就出现在那里了,根据他们的宣传册,这就是第五代隐形飞机。
但是今天....俄罗斯人仍在那里,五角大楼实际上已经否决了在叙利亚上空设立禁飞区的计划了。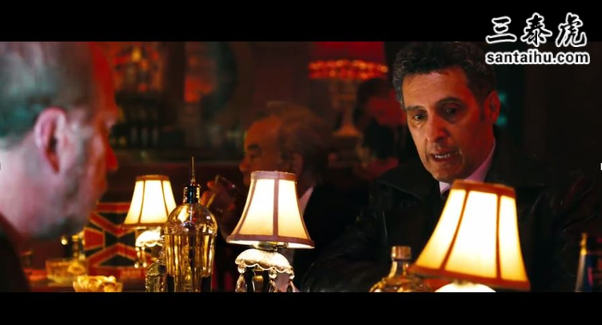 The question is WHY????
The fact is stealth means low observability and not invisibility. So either the Americans knew their raptors can be shot down by Russia or the Russians knew their S400 can effectively ground the F22s.
But it is stealthy right??
Ok! so stealth is not an elixir or panacea of some fashion….
The answer is very lucid.
The right use of stealth involves using your assets very wisely (what they call strategic use)
Talking about the J20…. it looks kind of a Mig 1.44 + Dassault Rafale + F 35 fusion from the front. The funny thing is that the plane involves cannards which were removed from the Su 35 and the PAKFA just to improve stealth characteristics. Moreover, the rear part of the plane doesn't look stealthy either. So it's IR signature isn't a swanky thing.
问题是为什么??
事实上,隐身意味着低可观测性,而不是不可见性。所以,要么美国人知道他们的猛禽可以被俄罗斯击落,要么俄罗斯人知道他们的S400可以有效地击落F22。
但它是隐形战斗机,对吗?
很好!所以隐形并不是什么时髦的灵丹妙药……
答案很清楚了。
隐形的正确用法包括非常明智地使用你的战备资产(他们称之为战略使用)
说到J20…它的外观类似米格1.44 +达索阵风+ F-35前脸的杂烩。有趣的是,为了提高隐身性能,这架飞机使用了从苏35和帕卡法上拆下的炮弹。此外,飞机的后部也不隐身。所以它的红外信号可不算什么值得夸耀的东西。
This is exactly what the IAF top boss said.
But what puzzles the most is it's engine. I doubt China has made an engine that can provide the necessary thrust to their jet. Given the fact it is supposed to be used in Tib as well as the Pacific, the engines need to be extra powerful and durable. The current ones are bought from Russia which don't have supercruise ability which is critical for a fifth generation aircraft. Engine development is a problem even experienced engine manufacturers are facing including Russia and USA.
The exhaust looks pretty conventional so if they say it's IR signature is very low, I think you can take it with a pinch of salt.
Now with a not so trust able engine, there will be operational deficiencies if these are placed in Tib. So basically there is no need to worry.
Well honestly speaking, if your jet looks like a bird on a radar, your job with stealth is done as it can sneak in and out of enemy airspace without raising eyebrows.
Now it has to do the task. How well it does it is only known to the PLAAF
Another important aspect of the fifth generation jets is data fusion which China isn't babbling about.
In a nutshell….. The chasis is ready but key software and hardware components are missing or as they say…… 'in various stages of reverse engineering.'
这正是印度空军最高长官所说的。
但最让人困惑的是它的引擎。我怀疑中国是否已经制造出能够为他们的飞机提供必要推力的发动机。考虑到这种战斗机应该会在xz和太平洋地区使用,飞机发动机必须特别强大、耐用。目前他们的飞机是从俄罗斯购买的,没有超级巡航能力,这对第五代飞机是个关键性能。发动机的研发是一个问题,即使是经验丰富的发动机制造商,包括俄罗斯和美国都一样面临这个问题。
排气看起来中规中矩,所以如果他们说它的红外信号很弱,我认为你可以持保留态度。
现在既然它们配备的是不那么可靠的引擎,如果被派往xz,飞行时就会出现问题。所以基本上没有必要担心。
坦白地说,如果你的飞机在雷达上看起来像一只鸟,那么你的隐形目的就实现了,因为它可以在不引人注目的情况下偷偷地进出敌人的领空。
J-20究竟有多好只有中国人民解放军自己知道。
第五代喷气式飞机的另一个重要方面是数据融合,而中国并没有对此喋喋不休。
简而言之.....中国人已经准备好了,但是关键的软件和硬件组件还没到位,或者就像他们说的,"还处在逆向工程的不同阶段"。
Fairley Industries LLC Fairley, former Co-Pilot
Answered Jun 30, 2017
I am sitting back and laughing as I admire this indian propaganda. Do you think India is ready to compete on the world stage in military aviation? The truth is India buy aircraft from all over the world then subcontract avionics out through other companies all over the world. The Tejas is Indians first and only indegious fighter while the contract for the Rafael is still being negotiated by India with the first few batchs to be built in France. India has paid alot of money into the T-50 program and has yet to get a fighter or even the technology from Russia to produce their own indegious twin seat FGFA. By the way, every time a Su-30 breaks down the engine goes back to Russia.
China J-20 is a competent aircraft. It flys and has a low radar cross section. Lets not forget the airframe mated with indigenous license built AL-31 engines. They also operate the AL-41 engines in the SU-35.
当我浏览印度的宣传稿时,我忍不住大笑。你觉得印度已经准备好在世界军事航空舞台上与别国抗争了吗?事实是,印度从世界各地购买飞机,然后通过世界各地的其他公司将航空电子设备转包出去。光辉战机印度第一款也是唯一一款国产战斗机,而印度采购阵风战机的合同仍在谈判中,首批批次将在法国生产。印度已经在T-50项目上投入了大量资金,但还没有从俄罗斯拿到战斗机,甚至还没有从俄罗斯获得技术来生产他们自己的国产双座第五代飞机。顺便说一下,每次苏-30出故障,就得把引擎送回俄罗斯。
中国歼-20是一架很有实力的飞机。它飞行时雷达截面较低。我们不要忘了,它的机体配备了国内许可生产的AL-31引擎。他们也使用了苏-35中的AL-41发动机。
India Air Force might be the best strategist so far. They did dominate the U.S. Red Flag in Cope India but hear is the problem with that. Alot actually. The best Aircraft in that scenario was the Mig21 bis. Small radar cross section. Fast. Jammar pods. Off bore weapons. Deadly. They actually scored all the kills while MKIs took a AWACs role. It was Indian Aces versus a regular deployable squadron.
Im not shitting on India but we must be honest and not fall into the propaganda. As long as you fly French, Russian, American, British, etc(India Airforce is like a Paris Airshow) aircraft. Outsource your Avonics from everywhere from Germany to Isreal. You do not have yet a full squadron if Tejas fighters. You have yet to build one squadron of T50 aircraft or even any R&D out of the deal. Your. losing two aircraft a month on average do to maintaince issues. It would be hard to say India is ready to compete with the technology found in the J-20/J-31 when India has yet to develope technology. China has developed two 5generation fighters to compete with the F-22 while India is building a fighter to compete with J-10, F-16, and J-17.
印度空军可能是迄今为止最好的战略家。他们确实在印度合作问题上控制了美国的红旗,但这就是问题的所在。在这种情况下,最好的飞机是米格21。雷达截面小。飞行速度快。离轴武器。致命。事实上,他们在MKIS扮演预警机角色的时候就能完成所有的截杀。这是印度对抗常规可部署中队的王牌。
我不是在嘲笑印度,但我们必须诚实,不要被宣传误导了。只要你开过法式、俄式、美式、英式等飞机就知道了。把你的机载电子设备从德国外包到以色列。你们都还没有一支完整的光辉战机中队。你们还没有一支T50飞机中队。你们平均一个月损失两架飞机会导致严重的维修问题。当印度还未能研发出同等技术时,很难说印度已经准备好与J-20/J-31的技术竞争了。 ,而印度正在研制与J-10、F-16和J-17抗衡的战斗机。
Danial Shazly, Ex-Editor, Asian Defence & Diplomacy
Answered Dec 7, 2017
The Indian air force has put in so much effort to analyse this jet. The pilots i know have confirmed that the J-20 being a 5th generation jet. There are still areas where the Indian Air Force is able to detect. The J-20 may look like a very sophisticated jet but the IAF believed that their Su-30MKI is able to engage with these jets without any concerns about its abilities.
The Indian intelligence have put in a significant amount of work to analyse the J-20. They have drawn some conclusion based on the design perspective, the power plant and stealth features. Now stealth can be detected even in far distance of over 100km.
When i talk about the threat of J-20. The IAF pilots would say "Yes they are a threat, but we can deal with the threat based on our analysis of the performance of the jet, its capabilities and from there we could understand its potential weaknesses and strength. We have a tactics to engage the J-20" The IAF will be further improving their jets to meet the new threat. Existing assets such as the Su-30MKI, Dassault Rafale and even the Mirage 2000 are capable jets to counter the J-20. The J-20 in many's view could be the ultimate weapon in the PLAAF but when the jets starts to take action such as super cruise performance, opening of weapon bay doors, radar emissions etc, the IAF Flankers could detect it even far away!…
Another confidence to the IAF Pilots is the exercise with the US F-22. That confidence is good enough as the pilots was able to shoot down F-22 with their Su-30MKI in close combat. The IAF pilots understand whats coming out of China and i believe they are very much prepared to face any such threats from China.
印度空军花了很多精力来分析这架飞机。我认识的飞行员已经证实J-20是第五代喷气式飞机。印度空军仍然能够探测到一些部位。J-20可能看起来是一架非常复杂的喷气式飞机,但印度空军相信他们的苏- 30mki能够在无需担忧的情况下与这些喷气式飞机交战。
印度情报部门已经投入了大量的工作来分析J-20。他们从设计角度、发动机和隐身特点等方面得出了一些结论。现在,即使在100公里以外的地方也能探测到隐形战机。
当我谈到J-20的威胁时。印度空军飞行员说:"是的,他们是一个威胁,但我们可以根据我们对飞机性能、能力的分析来应对这种威胁,我们可以了解其潜在的弱点和优势。我们有对付J-20的战术"。印度空军将进一步改良他们的战机,以应对新的威胁。现有的装备,如苏- 30mki、达索阵风甚至幻影2000都有能力对抗J-20。在许多人看来J-20可能是中国人民解放军空军的终极武器,但当飞机开始行动,如超级巡航,打开武器舱门,雷达发射等,印度空军可以发现在很远的距离侦查到!
对印度空军飞行员的另一个信心是美国F-22参与的演习。这种信心非常好,因为飞行员能够用他们的苏- 30mki在近距离战斗中击落F-22。印度空军飞行员了解中国有什么,我相信他们已经做好面对来自中国的任何威胁的准备了。