Why is real estate so expensive in Mumbai? will the Mumbai real estate market crash?
为什么孟买的房产价格这么贵?孟买房地产市场会崩盘吗?
Quora读者的评论:
Dan John
It will crash sooner or later. Barring a few builders most of em are broke. The Artificial pricing should be corrected
崩盘是早晚的事。除了少数几家开发商,大多开发商都破产了。畸形的人为定价必须修正。
Mehul Shah, Personal Finance Consultant
Real Estate or properties in Mumbai are very expensive because of demand side factors. Properties in Mumbai are in high demand from NRI investors. NRIs comprise a major chunk of resi ntial real estate (especially luxury homes) buyers in Mumbai, since it offers better returns for property investment when compared to cities like London, New York and San Francisco.
Another reason for high demand from NRIs for a property in Mumbai is the fact that few upmarket resi ntial areas in South Bombay like Altamount Road, Carmichael Road, Kemps Corner, Breach Candy, Peddar Road and Nepean Sea Road offers a standard of living that can match what they have grown accustomed to in developed countries like UK and US.
Mumbai based real estate developers like Lodha Group and Oberoi Realty are constantly courting NRI investors in UK and US. In fact Lodha Group's luxury segment named as Lodha Luxury have deployed their sales manager in UK, US and UAE exclusively for this purpose. Often, as much as half of their inventory is sold to such NRI investors even before local brokers get wind of the launch.
Everyone keeps on talking about Mumbai real estate being extremely expensive and beyond the common man's reach. This is because builders in Mumbai are not interested in common man these days. Everyone is trying to sell their flats to NRIs and real estate will be always expensive in Mumbai.
由于需求旺盛,孟买的房地产非常昂贵。印度侨胞投资者对孟买的房地产需求很大。印度侨胞在孟买的住宅房地产(尤其是豪华住宅)买家中占据了很大比例,因为与伦敦、纽约和旧金山等城市相比,孟买房地产的投资回报率更高。
印度侨胞对孟买房产需求很大的另一个原因是南孟买的高档住宅区很稀少,只有Altambay路、Carmichael路、Kemps角、Breach Candy、Peddar路和Nepean Sea路房产的生活水准能与英国和美国等发达国家相媲美。
总部位于孟买的房地产开发商,如Lodha Group和Oberoi Realty,不断吸引英国和美国的印度侨胞投资者。事实上,Lodha Group旗下名为Lodha Luxury的豪宅部门为此专门在英国、美国和阿联酋派驻了销售经理。通常情况下,在当地经纪公司听到房产上市风声之前,起码有一半的房产会被出售给这些印度侨胞投资者。
每个人都说孟买的房地产非常昂贵,普通人高攀不起。这是因为现在孟买的开发商对普通消费者不感兴趣。每个人都想把自己的公寓卖给印度侨胞,因此孟买的房地产会一直很昂贵。
Nagma Khan
There are many ways to describe Mumbai. India's financial capital. Mamum city. The city of dreams. The city of seven islands.
Mumbai the city of dreams & seven Islands. Anyone who lives in Mumbai must know the reason behind expensive homes in Mumbai. The strangest reason behind this is huge unsold inventory and rising the demand of having our home. Property in Mumbai (flats) is increased by 6% in 2016.
Mumbai is the best city in India for investing in real estate sector and having own house is the best assets that anyone could dream of here.
Reasons behind this sky rising price is
Geography is Mumbai's greatest obstruction. Being an island city, and a length-wise one at that, Mumbai has extremely restricted degree for development. Not at all like Delhi, which ventured into Gurgaon and NOIDA to now be called NCR, the further one endeavors to extend Mumbai, the more excruciating driving progresses toward becoming.
Go nment approach is another factor. Costs are driven by go nment-characterized Ready reckoner rates which characterize least stamp obligation as well as give a base cost. As of late, the rates in Mumbai have been climbed by upto 20%, which is generous and more than whatever remains of the nation.
Slums fill quite a bit of Mumbai. With immense swathes of land possessed by ghettos, the supply of tenable land is additionally decreased. No ghetto recovery arrangement has prevailing with regards to managing this issue successfully.
有很多词可以形容孟买。她是印度的金融中心。最大的城市。梦幻之城。拥有七个岛屿的城市。
孟买,梦想之城,拥有七个岛屿。任何住在孟买的人都知道孟买昂贵住宅背后的原因。这背后最奇怪的原因是大量未售出的尾房和不断上升的购房需求。2016年孟买的房地产(公寓)库存增长了6%。
孟买是印度最好的房地产投资城市,拥有自己的房子是每个人都向往的最好资产。
这种天价背后的原因是
地理条件是孟买的最大阻碍。作为一个岛城,从长远来看,孟买的发展空间是极其有限的。孟买跟德里完全不同,扩展到了古尔冈和诺伊达,孟买越发展,阻碍越大。
政府的做法是另一个因素。成本是由政府规定的即时利率决定的。到最近为止,孟买的利率已经上涨了20%,这是一个很惊人的数字,比全国其他地方的利率都要高。
孟买贫民窟不少。由于贫民窟占据了大片土地,可开发的土地供应也减少了。在这一问题上,目前还没有贫民窟拆迁计划。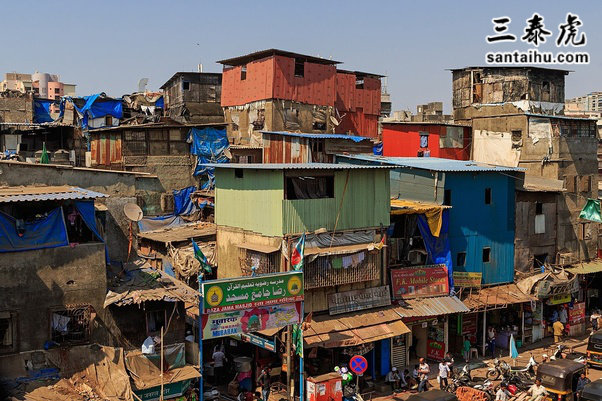 lRent Charges additionally influences land supply, since an extensive number of occupants, particularly in prime territories in the city, can live on rentals of under five hundred rupees every month. Go nment direction does not allow proprietors to raise this lease, which implies that the weight on the land that isn't lease controlled to yield incomes is considerably higher.
译文来源:三泰虎 http://www.santaihu.com/47112.html 译者:Joyceliu
租金也对土地供应产生了影响,因为大量的住户,特别是在主城区内,可以找到每月租金五百卢比以下的房子。政府不允许业主提高租金,这意味着对用于出租获取收益的土地的比重要少得多。
Adharshika K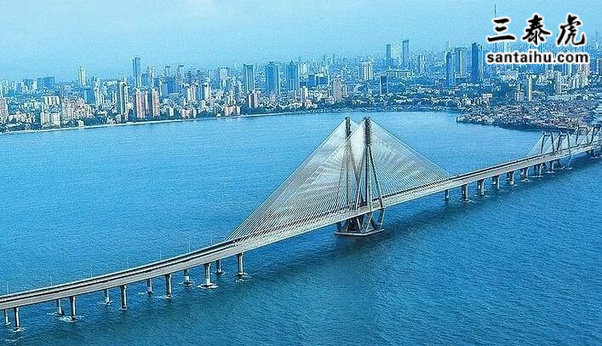 In India's most prosperous city, half the population lives in slums. expensive cities in the world, Mumbai was the chest city to live in. Yet, real estate in Mumbai is the most expensive in the world in relation to per-capita income*. At first glance, this is paradocal. But, there is more to this than meets the eye. Property in Mumbai is very expensive because go nment policies have made it so. Half of Mumbai lives in slums because like all prosperous cities in the world, this city attracts people who aspires to live here at any cost, under the most trying conditions.
There are only two ways in which Indians can radically raise their income and be far more productive overnight.
percentile of the world income distribution. But, immigration restrictions in the first world makes it almost impossible for low-skilled Indians to raise their income 10 or 20 times. The best they can do is to move to cities like Mumbai where per capita income was $2,845 in 2009-10. This is nearly twice as much as India's per capita income of $1,570 in 2013. But, Mumbai freezes people into poverty though there is not much restriction on intercity migration.
在这个印度最繁荣的城市中,有一半的人口生活在贫民窟。孟买是世界上生活成本最低的城市。然而,相对人均收入而言,孟买的房地产是世界上最贵的。乍一看,这是自相矛盾的。但是这不仅仅是表面现象。孟买的房价非常昂贵,因为政府的政策造成了这种情况。一半的孟买人住在贫民窟里,因为和世界上所有繁荣的城市一样,这座城市吸引着那些愿意付出一切代价、忍受最艰难条件也要在这里生活的人。
印度人只有两种方式可以大幅提高收入,一夜暴富。
第一世界的移民限制使得低技能印度人几乎不可能将收入提高10到20倍。他们最多只能搬到孟买这样的城市,2009年至2010年,孟买的人均收入为2845美元。几乎是印度2013年1570美元的人均收入的两倍。但是,尽管对城市间的移民没有太多限制,孟买却让人们陷入了贫困。
In most commercial cities in the world, the authorities have gradually raised the floor space index (FSI) to allow greater urbanization and redevelopment of older buildings. But this is not true of Mumbai. In 1964, the FSI in Nariman point was 4.5. Now, in most of the island city, the FSI is 1.33 while in the suburbs, it is 1. As much of property in Mumbai was developed before the FSI was lowered, redevelopment is expensive because it would lower the floor space.
This is changing now as rules are being gradually being changed. American journalist Matthew Yglesias was not exaggerating when he said the important urban policy story in the worldmost is happening in India. According to the much opposed Mumbai's draft Development Plan (DP) 2034, FSI in Mumbai is expected to range from 2.5 to 8. On May 20, Thane Municipal Corporation is slated discuss a proposal to raise the FSI for 30-year-old buildings in the city to 1.55. If the FSI is raised in Mumbai suburbs from 1 to 8, property owners would be able to construct 8,000 sq.m. on a plot as ag inst 1,000 sq. m. currently.
This is significant because according to Bloomberg, the average Indian has to work for 308 years to buy a deluxe home in Mumbai. In Singapore, where FSI is 8 to 15 in the Central Business District (CBD) and resi ntial FSI ranges from 1.5 to 6, it takes merely 43 years for an average citizen to buy a deluxe home. In New York City, where FSI is 15 in CBD, and resi ntial FSI ranges from 0.6 to 10, it takes 48 years. Building height restrictions barely est in . It is not surprising that in 2009, the average Mumbai resi nt had 48 sq.ft. of resi ntial space while in Shanghai, it was 365. The low FSI levels make resi ntial property so expensive that many people have to live far from the city or in slums. It is not surprising that Mumbai has one of the largest slums in the world.
在世界上大多数商业城市,政府逐渐提高了容积率,加大城市开发力度和旧建筑的重建。但孟买的情况并非如此。1964年,纳瑞曼区的容积率为4.5。现在,这座岛城上的绝大地区容积率为1.33,而在郊区是1。由于孟买的许多房地产是在容积率降低时开发的,重建的成本很高,因为这会导致建筑面积的降低。
随着规则逐渐改变,这种情况正在改变。美国记者马修·伊格莱西亚斯说,世界上最重要的城市政策故事发生在印度,这并不夸张。根据备受反对的孟买发展计划草案2034,孟买的容积率预计将在2.5到8之间。5月20日,塔那市政公司将讨论一项提议,将该市30年历史建筑的容积率标准提高到1.55。如果将孟买郊区的容积率标准从1提高到8,业主就能够在1000平方米的地块上建造8000平方米的建筑。
这很重要,因为据彭博社报道,印度人平均要工作308年才能在孟买买到一套豪华住宅。在新加坡,中央商务区的容积率为8至15,住宅容积率在1.5至6之间,普通市民只需43年就能买到一套豪华住宅。在纽约市,中央商务区的容积率是15,住宅容积率在0.6到10之间,百姓需要48年的时间才能购房。建筑高度限制在几乎不存在。2009年,孟买居民的平均住房面积为48平方英尺,这并不奇怪。在上海的住宅面积是365平方英尺。低容积率水平使得住宅物业价格昂贵,许多人不得不住在远离城市或贫民窟的地方。孟买拥有世界上最大的贫民窟之一也就不足为奇了。
Every day, on an average, three people die while traveling in trains in Mumbai. Much of the city's population lives in congested spaces where diseases spread too quickly. This is not true of comparable cities in the world where density is very high. In New York City, for instance, people who commute to work are far less than in any other city in the US because high FSI levels allow them to live closer to office. When builders go for vertical development, diseases would not spread easily because it is easier to ensure that water supply and other utilities are working properly. People in Mumbai would live longer and far more comfortably in more spacious homes. The local authorities merely have to raise the FSI figures manifold.
平均每一天就有3人在孟买乘坐火车时死亡。这座城市的大部分人口生活在疾病传播过快的拥挤空间。在世界上人口密度非常高的城市中,情况并非如此。例如,在纽约市,通勤上班的人比美国其他城市要少得多,因为高容积率水平让他们住得离办公室更近。开发商进行垂直开发的话,疾病不会轻易传播,因为供水和其他公用设施的正常运转可以得到保证。孟买人住在宽敞的房子里会更长寿、更舒适。地方当局要做的就是把容积率的数据提高。
Avantika Singla
As we all know Mumbai is one of the top cities in India. When it comes to metropolitan then only Mumbai come to our mind. Here Bollywood industry and real estate industry lies at large scale so it is common that real estate price is high here. Every year countless people invest their money in Mumbai real estate, then because of large property investment here real estate prices remain always expensive.
But if you are finding any property according to your budget then you can consult any reliable real estate agent who can help you in this and provide the best property according to your budget. I will suggest Spacio Realtors as they are ISO certified real estate agents and working in Mumbai real estate more than the decade. Else you can invest with real estate updates and information.
众所周知,孟买是印度最大的城市之一。说到大都市,我们想到的只有孟买。这里的宝莱坞产业和房地产业规模较大,所以这里的房地产价格普遍较高。每年都有数不清的人把钱投资在孟买的房地产上,由于这里的房地产投资巨大,房地产价格总是很贵。
但如果你需要根据预算物色房源,那么你可以咨询可靠的房地产代理,他们可以在这方面帮到你,并根据你的预算提供最好的物业。我会推荐Spacio Realtors,因为他们是经过了ISO认证的房地产经纪企业,在孟买的房地产行业深耕了十多年。或者你也可以根据房地产动向和信息进行投资。
Akansha Rai
Mumbai is the financial capital of India with almost about 12 million people living in the city and many are dreaming to own a home here. Also NRI's go for buying property in Mumbai. The city is one of the most beautiful cities in India. Also the bollywood indusry makes it a attraction. The real estate propety in Mumbai provides a good return of investment. This all factors makes the the real estate cost going high in Mumbai.
Though there are many renowned developers that are coming up with various projects in Mumbai with a cost well suiting to middle class people. One such developer is Lodha Group announcing its project named Lodha Codename Mega Star. The project is offering 1,2 BHK apts of price range Rs. 57.15 Lacs - 82.71 Lacs .which is a reasonable cost for you
孟买是印度的金融中心,大约有1200万人口居住在这座城市,许多人都梦想在这里拥有自己的家。印度侨胞也在孟买购买房产。这座城市是印度最美丽的城市之一。宝莱坞产业也使其具有很大的吸引力。孟买的房地产市场给买主带来了良好的投资回报。所有这些因素使得孟买的房地产成本居高不下。
但孟买有许多著名的开发商正在开发各种各样的项目,成本非常适合中产阶级。Lodha Group就是这样一家开发商,该公司公开了其名为Lodha Codename Mega Star的项目。该项目的价格范围571.5万 - 827.1万,这个价格还算合理。
Saloni Menon
Mumbai is a hub of expensive resi ntial properties. Be it costly properties in South Mumbai or basic bedroom-hall-kitchen in the suburbs, its real estate is always under limelight. But, what makes these properties so very expensive is its go nment policies, geography, and heavy-inward migration. Moreover, high investor activity also plays a major role in driving up real estate prices. Apart from this, slow infra development has also led to the increase in real estate prices. The slow progress has not allowed the city authorities to open up new land parcels for the development, which has resulted in the rise in property prices in Mumbai. Besides, the fundamentals that drive demand for properties in the city are the reason for Mumbai developers to keep their property prices so high.
So, if you are looking for world-class commercial and resi ntial projects in and around Mumbai at affordable prices, then I would suggest you to go for Lodha Group.
孟买是豪宅集中地。无论是孟买南部昂贵的房产,还是郊区普通的卧室-客厅-厨房户型,孟买的房地产总是备受关注。但是,这些房产如此昂贵的原因是政府政策、地理位置以及大量移民涌入导致的。此外,房产投资比重高也在推高房地产价格方面发挥了重要作用。除此之外,基础设施的缓慢发展也导致了房地产价格的上涨。由于进展缓慢,孟买当局无法为房地产开发新地块,导致孟买房价上涨。此外,推动孟买房地产需求的基本面因素也是孟买开发商将房价维持在如此高水平的原因。
因此,如果你想以可承受的价格在孟买及其周边地区物色世界级的商业和住宅项目,我建议你选择Lodha Group。
HousingMan, Associated with Real Estate Industry

If there is any city with high cost of living in India, it would be none other than Mumbai. Mumbai is the industrial capital of India and have almost all the big industry process happens there. Also, it is home to Bollywood industry. Many film actors and celebrities are staying in Mumbai.
Even many NRI are investing in Mumbai real estate cause the cost of living is high and earning pential is high in Mumbai when compared to other cities. It is one of the highest population city in India.
Another strategic advantage is that it is near to the shore, so it is good for industries to move the goods to respective locations. Also, the IT companies adds so many software jobs in the market along with the manufacturing industries. Taking all these factors into account, Mumbai is expensive in real estate segment.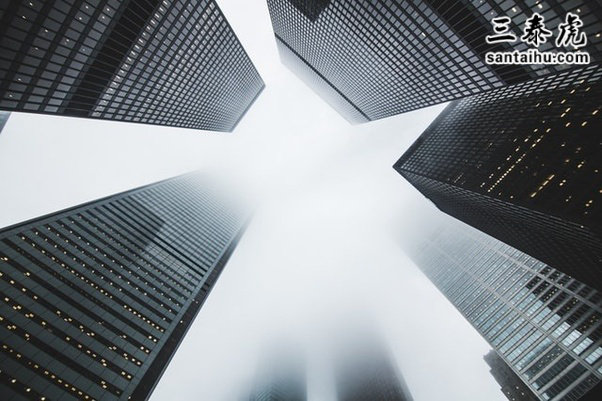 如果说印度哪个城市的生活成本高,那就是孟买。孟买是印度的工业中心,几乎所有的大型工业产业链都在那里。同时,它也是宝莱坞产业的所在地。许多电影演员和名人都住在孟买。
甚至许多印度侨胞都在孟买投资房地产,因为与其他城市相比,孟买的生活成本和收入潜力都很高。它是印度人口最多的城市之一。
另一个战略优势是孟买临海,有利于各行业将货物运输到各个目的地。此外,随着制造业的发展,IT公司也在市场上创造了大量的软件工作岗位。考虑到以上种种因素,孟买的房地产价格非常昂贵。
Gaurav Verma, Internet marketing expert. I love reading , watching movies and some interest in Indian real estate trends..
Real Estate is so expensive in Mumbai Just because of this is metro city . This is fourth most populous city in the world. Mumbai, India's financial hub and home to Bollywood-- one of the largest movie industries in the world . One of the reason of property price increase in Mumbai might be a combination of a lack of supply, regulatory hurdles that have come in the way of new launches and an infleble lease market have all contributed to the city's sky-high prices.
孟买的房子很贵,就因为这是一个大都市。这是世界上人口第四多的城市。孟买,是印度的金融中心和宝莱坞之家——世界上最大的电影产业之一。孟买房价上涨的原因之一,可能是供应不足、新楼盘上市过程中遇到监管障碍,以及租赁市场缺乏弹性,这些因素都是导致孟买房价飙升的原因。
Yogini Bhambhani, Writes reviews on Real Estate Projects BuildersOfMumbai.com
I agree that there are several high priced real estate projects in Mumbai. However, there is no dearth of affordable housing too.. If you do not believe me, then check out these top 10 flats that are available for less than 15 lakhs in Mumbai…
我同意孟买有一些豪宅项目。但也不缺乏经济适用房。如果你不相信,可以看看孟买最便宜的10套公寓,价格还不到150万卢比。
Gaurav Verma, studied at Master of Computer Applicatioin
I think this is Metro City and job opportunities . This is India's Financial hub and home to bollywood.Mumbai is most expensive city in the Country.
我认为这是因为孟买是个大都市和就业机会多的缘故。这里是印度的金融中心,宝莱坞的故乡。孟买是印度生活成本最高的城市。
Jaydeep Vyas, worked at Mumbai, Maharashtra, India
There is nothing called Overpricing in this market. Pricing always depends on demand of the particular product. In a sed area you can find various properties available at different prices.
In Prabhadevi you can buy property at Rs. 22,000/- sq.ft upto Rs. 40,000/- sq.ft.
No one wants to overprice their customers when markets are bad.
在这个市场上没有开价过高这个说法。价格总是取决于特定产品的需求。在特定区域,你可以找到价格各异的房产。
在普拉哈德威,你可以以每平方2.2万至4万卢比/平方英尺不等的价格购买到房产。
在市场不景气的时候,没有人会向顾客报不切实际的高价。
Rajeev Raghav, lives in Mumbai, Maharashtra, India (2008-present)
According to what a layman would think, the market seems overpriced. But the fact is that the Mumbai Real Estate Market is booming. And whatever arena or filed is booming, the valuation is on the rise.
But so are the opportunities! Today in Mumbai, one would find an under-construction space in every lane. Builders are realizing the importance of land value and are utilizing their best resources for getting the best of constructions into place.
在外行看来,市场似乎定价过高。但事实是,孟买的房地产市场正在蓬勃发展。无论哪个行业正在蓬勃发展,估值都会不断上升。
但机会也是如此!如今在孟买,人们会发现每条小巷都有在建的楼盘。开发商正在认识到土地价值的重要性,并利用他们的最佳资源,进行最佳的建设。
Ramesh Shah, studied Soul at Divine Public School
There are few possibilities some might have sudden impact in short term while some would take longer to apply:
Short term:
1.Natural cmities like Tsunami, Earthquake that would destroy the buildings and infrastructure.
2.War
3.Atomic reactor explosion in trombay.
4.Comet falling from outer space.
5.Go nment enforcing some rules like taxation on vacant flats.
Long term:
1.New develo areas offering better lifestyle and infrastructure at lower prices leading to migration of population from Mumbai to outskirts.
2.Mumbai becomes so crowded and polluted to a point where it becomes inhabitable.
3.Cluster redevelopment of Dharavi
4.Multiple Affordable Mass housing projects
有些可能性会在短期内产生突然的影响,而有些可能需要较长时间:
短期:
1.海啸、地震等自然灾害会摧毁建筑物和基础设施。
2.战争
3.特罗姆贝核反应堆爆炸。
4.彗星从外太空坠落。
5.政府执行一些规定,如对空置房产进行征税。
长期:
1.新开发地区以更低的价格提供更好的生活方式和基础设施,导致人口从孟买向郊区迁移。
2.孟买变得过于拥挤和污染,不再适合居住。
3.达拉维的大规模重建
4.出现多个价格适中的大规模住宅项目
Pratik Mantri, Passionate Indian.
I don't think we'll be able to see a 'heavy crash'. There may be signs of de-growth or lesser than expected growth but a heavy crash is ruled out in my understanding of the matter. My reasons for this are;
Mumbai Real Estate Market is still witnessing decent demand from various sections of the society.
Mumbai is the financial capital of the country and the population mix is such that there is bound to be consistent demand. And when there is a consistent demand there's no scope for a heavy crash.
Every year, the sries for professionals or income for business-men rise; with that the change in lifestyle can be safely assumed. The culture, the lifestyle makes you want to spend a bit more than normal. The increase in number of High Net worth Individuals (HNIs) in Mumbai has also contributed to demand.
The inflation level or the cost of living in Mumbai is very high and the construction related pricing set by Go nment of Maharashtra has also seen an increase. Therefore, even a decline is ruled out.
A lot of people from different parts of the country move to Mumbai for employment/studies. This leads to further more demand.
Builders/Real Estate companies are bullish.
In short, there is demand and in some of the high end areas people are willing to pay a premium too. So a heavy crash is unlikely.
我想我们是看不到"大崩盘"的。可能有经济增长放缓或低于预期的迹象,但在我不认为会出现严重崩盘的可能。我的理由是:
孟买房地产市场仍能满足社会各阶层的合理需求。
孟买是印度的金融中心,人口结构必然会有一致的需求。当需求一致时,就不可能发生大崩盘。
每年,专业人士的工资及商务阶层的收入都会上升;这样,生活方式就注定要改变。文化、生活方式让你想比普通人多消费一些。孟买高净值人士数量的增加也促进了需求。
孟买的通货膨胀水平和生活成本非常高,马哈拉施特拉邦政府制定的与建筑相关的价格也出现了上涨。因此,价格下跌也是不可能发生的。
许多来自印度各地的人搬到孟买就业/学习。这将导致需求进一步上升。
开发商/房地产公司一致看涨。
简而言之,这里有需求,在一些豪宅区,人们也愿意支付溢价。所以大崩盘是不可能发生的。
Ricky CI, Have a lot of clients in real estate and we help them market their properties
I do not see a heavy crash coming. I have been looking for a flat in mumbai over the last couple of years and played the waiting came. My analysis is as follows :
Realty companies would never advertise a lower price as that kills the market sentiments. They will give offers like EMI, downpayment , free car etc.
No area in mumbai has a fixed price. It depends on how the locality perceives their area and prices are based on that.
Distressed Sales, Small Builders are the ones that can give good discounts ag inst better payment terms.
Overall there should be a correction of 10 % but I do not see a crash coming soon
我不认为会发生严重的崩盘。在过去的几年里,我一直在孟买物色公寓。我的分析如下:
房地产公司永远不会宣传降价,因为那样会扼杀市场情绪。他们会推出首付活动,买房送车等优惠。
孟买没有一个地区的房价是固定的。根据他们对房产所在地段的看法,以此定价。
廉价出售,小开发商可能会给出很好的折扣和更有吸引力的支付条件。
总体而言,降价空间大概在10%左右,但我不认为近期会发生崩盘。
Sagarkumar Jain, lives in Mumbai, Maharashtra, India
I don't think there will be crash in Real Estate as it happened in 2008 in US.
Because the commuters to Mumbai have been increasing day by day and Mumbai has expanded in all the possible manners. So to accommodate such a huge population, Real Estate will be a huge factor.
And as Mumbai is surrounded by Sea on three sides,it is difficult to expand.
我认为房地产市场不会发生2008年美国那样崩盘。
因为去孟买的通勤者越来越多,孟买正在以各种可能的方式进行扩张。所以为了容纳如此庞大的人口,发展房地产将是关键。
而且,孟买三面环海,扩张难度很大。
Kim Clement
The real estate market in Mumbai is very stable and will soon be on the rise. The market indicates good opportunity for property investors. Preferably going with well established builders will be profitable in terms of good ROI. I personally like position held by Mahindra Lifespaces in real estate market in Mumbai. They are offering state of the art infrastructure and amenities. And with the name, there is an assurity of good appreciation values
孟买的房地产市场非常稳定,很快就会上涨。市场显示房地产投资者有很好的机会。最好选择口碑良好的开发商,投资回报率会比较高。我个人比较喜欢Mahindra Lifespaces在孟买开发的楼盘。他们配备了最先进的基础设施和便利设施。这个名字听起来也比较高大上。