What do people in Albania think of China and Chinese?
阿尔巴尼亚人如何看待中国和中国人?
Quora读者的评论:
Andrew Jacob Johnson, lived in Albania
Others have addressed China as a country, so I want to address interpersonal views on Chinese people. As my only disclaimer, I want to be perfectly clear that I love living and visiting there, and that I find Albanians to be overwhelmingly friendly and generously welcoming. None of what I say below is meant with any ill will. That said, it's a solid description of my experiences there with them.
Speaking to the culture in general, non-white foreigners, and particularly from outside Europe, the US, or Canada, are ill-thought of, treated poorly, or excluded from society. People outside that grouping will typically be living and associating in very small social circles of their own cultures, or only be visiting the area temporarily. I had little experience seeing or talking with Chinese people there, but what experience I did have fits with my descriptions.
The most common examples of foreigners that I saw in this category were Black men from France who had come to play on soccer teams, but the few Chinese individuals I saw had very much the same experiences. They were regularly heckled on the streets, particularly by teenage boys, and adults were not subtle about staring if they passed by on the sidewalks. These foreigners that I talked to said they were just used to it, but their spirits were definitely down about it and never felt very at home.
其他人谈到了人们对中国这个国家的看法,所以我想谈谈人们对中国人的看法。我必须先说明一点,我很喜欢在那里生活、旅游,我认为阿尔巴尼亚人极其友好、热情。我下面所说的一切毫无恶意,这是我和他们相处的真实写照。
整体而言,从文化来看,不是白人的外国人,尤其是来自欧洲、美国或加拿大以外的外国人,受到了不公正的对待,或被社会排斥。这个群体之外的人通常生活在他们自己文化的很小的社交圈里,或者只是在这里短暂地逗留。我在那里几乎没有见过中国人,也没有和中国人交流的经验,但我写的内容如实反映了我的经历。
在这类外国人中,最常见的是来自法国的黑人男子,他们是来参加过足球队的,但我见到过的少数几个中国人也有着非常相似的经历。他们经常会在大街上被人诘问,尤其是十几岁的男孩。成年人在人行道上行走时,也会不加掩饰地盯着他们看。我跟这些外国人聊过这个问题,他们已经习惯了,但心情肯定不舒服,很不自在。
So, individuals were rather prejudiced against the Chinese people they met, but mostly as a subset of all the races they were unfamiliar with personally, and not because of any historical, political, or cultural conflict with China. Individuals were not typically inclined to be more accepting or inclusive of other races.
因此,阿尔巴尼亚人对他们遇到的中国人有相当大的偏见,但主要原因是中国人属于他们不太熟悉的种族之一,并非因为阿尔巴尼亚与中国的历史、政治或文化有什么冲突。阿尔巴尼亚人通常不太愿意接受或包容其他种族。
译文来源:三泰虎 http://www.santaihu.com/47087.html 译者:Joyceliu
Fred Fang, Architect at Alta Architecture (2015-present)
I'm in my early 30s, and I visited Albania in 2016 with very little knowledge about this country; luckily I was with my father and his friends, they were all in their late 50s and early 60s, highly educated and successful Chinese people, who went through the good times (now) as well as the bad times (1960–1970s).
On the tourist bus, the old folks started to discuss about what it was like back then when China and Albania shared close co unist ties. There was even a song about this close relationship, and they started singing "… Beijing Tirana, China Albania…" their generation certainly had some sort of nostalgia and a peculiar emotional attachment towards Albania.
The reason being, i guess, back then China was in extreme poverty with its own people not well fed, yet China aided Albania tremendously to gain its support in international affairs, they seemed to be best buddies at the time, and then things ended pretty bad very quickly. It's a way of expressing how they've seen changes happen to them and the wheel of history rolls forward without concerning individual people, but that's another story.
我三十刚出头,2016年我访问了阿尔巴尼亚,我对这个国家知之甚少;幸运的是,我是和父亲以及他的朋友们一起去的,他们都是五六十岁上下、受过高等教育、事业有成的中国人。
在旅游大巴上,老人们开始谈论当年中阿两国关系密切时的历史。他们还唱了一首关于这段亲密关系的歌曲:"…北京地拉那,中国阿尔巴尼亚…"他们这代人对阿尔巴尼亚有某种怀旧和特殊的情感依恋。
原因,我想,是因为那时中国虽然非常贫困,人民都吃不上饱饭,但中国还是帮助阿尔巴尼亚在国际事务中获得了巨大的支持,当时两国似乎是最好的友国,但这种局面很快就结束了。他们见证了他们身上发生的变化,历史的车轮滚滚向前,不会因为某个人而停留。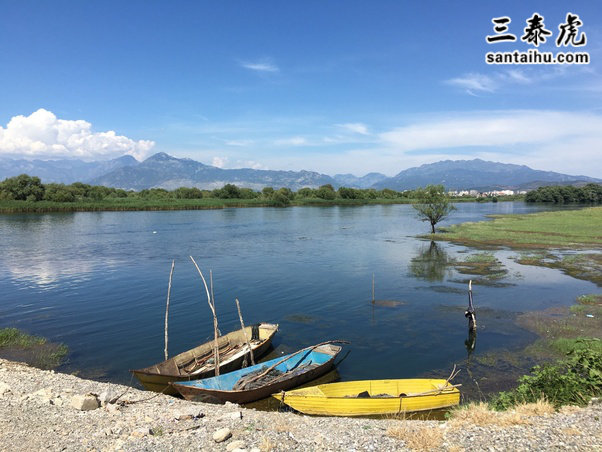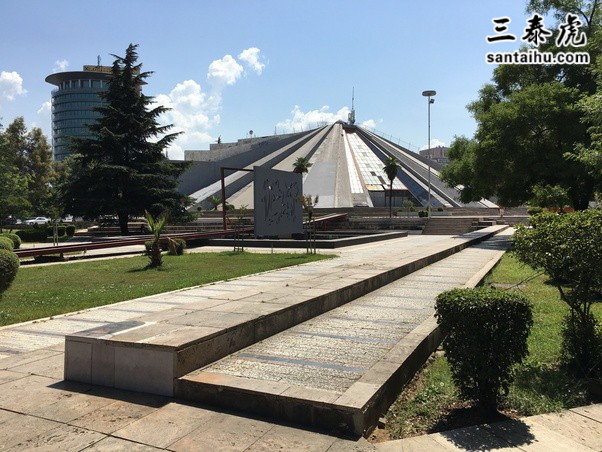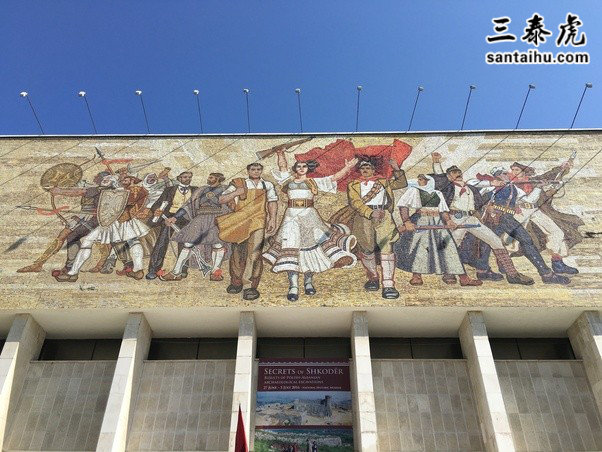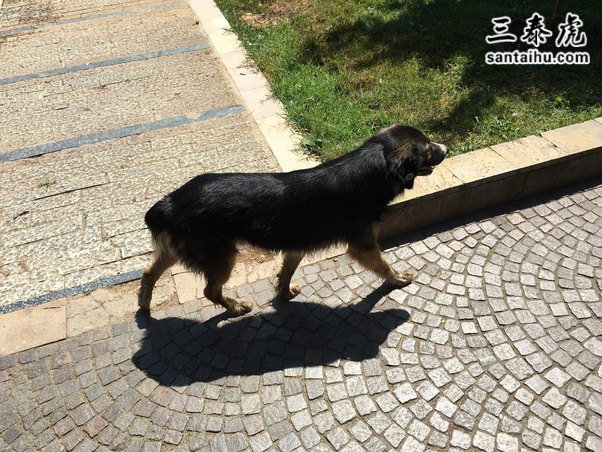 We had this dog following our tourist group on Tirana street, barking at anyone or cars that get close to us, as if trying to guard and protect this odd Chinese tourist group. No one on the street seemed to care about who we are, only a passing-by construction worker asked us in English where we are from, and when we said China, he replied with a calm yet emotionless tone "China is a good country".
我们的旅游团在地拉那街上参观时,这只狗一直跟着我们,对任何靠近我们的人或汽车大声吠叫,好像在试图守护这个不寻常的中国旅游团。街上似乎没有人在意我们是谁,只有一个路过的建筑工人用英语问我们从哪里来,当我们说是中国时,他用平静但没有感情的语气回答说"中国是个好国家"。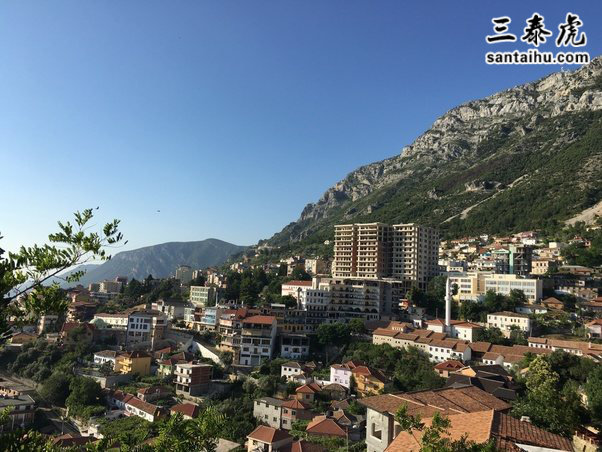 We also visited a museum for Albanian national hero Skenderbeu at a small town outside of Tirana( with name I cannot recall).
我们还在地拉那郊外的一个小镇上参观了阿尔巴尼亚民族英雄斯肯德博的博物馆(名字我想不起来了)。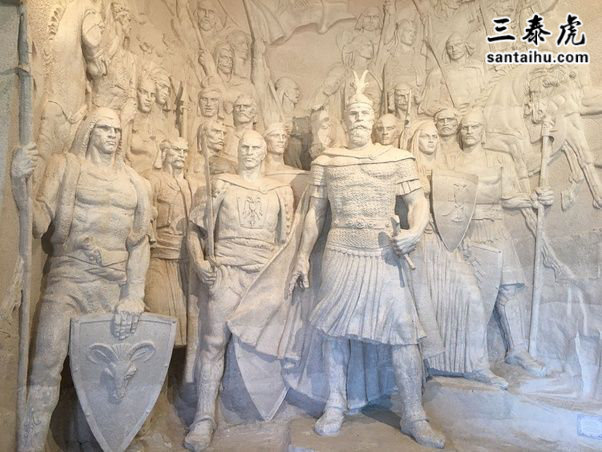 The head manager of the museum was also with us at the time, he was a older man probably in his 50s. Noticing my father's curiousity, he started telling us, in Albanian, his childhood memories of a Chinese lady engineer visiting their house every so often, bringing him little toys from China, which he kept till today. Back then China sent engineers to this town to build power plant, the electricity they used today was still from the same plant.
He continued saying that the lady also brought them with some sort of oil… little round things (hand gesturing)… something you rub on your forehead with your fingers (hand gesturing), and it helps with headaches… the conversation was between 4 people, juggling between Albanian, English and Chinese, so we were lost in translation because the translators couldn't understand what it was.
博物馆的经理当时也和我们在一起,他大概50多岁了。他注意到我父亲的好奇心,开始用阿尔巴尼亚语向我们讲述他童年的记忆:一位中国女工程师经常去他们家,给他带去中国的小玩具,他一直保存到今天。那时候,中国曾派工程师到这个小镇建设发电厂,他们今天使用的电力就来自同一个发电厂。
他继续说,那位女士也会给他们带一种油…小小圆圆的东西(他用手比划了一下)…用手指揉搓额头(继续比划),对头痛有效果…4人之间用阿尔巴尼亚语、英语和汉语掺杂着交流,翻译也晕头了,不明白那是什么。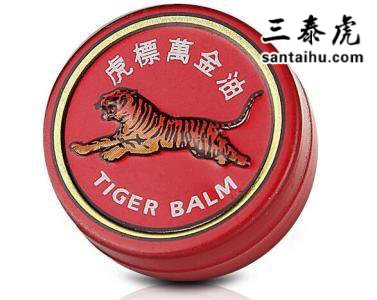 " it's Wanjin oil!" My father yelled in Chinese with great joy and excitement. Only he understood what the manager was referring to. It was a beautiful moment, back then the Chinese lady couldn't speak Albanian, nor could the museum manager speak Chinese, but they nonetheless become close friends.
In the end, my father took a photo with the museum manager, and it looks like this:
"是万金油!"父亲高兴而激动地用中文喊道。只有他明白经理指的是什么。那是一个美好的时刻,当时的中国女士不会说阿尔巴尼亚语,博物馆经理也不会说中文,但他们还是成为了亲密的朋友。
最后,我爸爸和博物馆经理合影
This moment is very moving and touching to me, I've never expeienced an European/westerner being so sincere and warm towards a Chinese he just met. Maybe it is the good old co unist comrade thing, but who cares, it's the best shine of humanity.
My father later on told me that the museum manager was holding his hand so firmly that it brought tears to his eyes, and the tears were swirling and twirling, and nearly came out…
So here it is, my side of the story of how Albanian thinks of China and Chinese, and vise versa. This is my first post in Quora, i just thought it's a good story worth sharing with you all.
May we all work towards a bright future and a better world together!
这一刻对我来说是非常感人的,我从来没见过一个欧洲人/西方人对一个刚刚认识的中国人如此真诚和热情。也许这是因为老同志的关系,但谁在乎呢,这是人性最美好的一面。
我父亲后来告诉我,博物馆经理紧紧地握着他的手,他泪水在眼里不停打转,几乎要夺眶而出……
这就是我对阿尔巴尼亚人如何看待中国和中国人的看法,反之亦然。这是我在Quora上的第一个帖子,我觉得这是一个值得分享的好故事。
愿我们共同为美好的未来、美好的世界而努力!
Erlin Hysenbelliu, Developer (2013-present)
This is a tough question to be honest. As an Albanian married to a Chinese I might be able to give some insight. The thing is that the average Albanian has little to no knowledge about China, at best they have seen one in some kung-fu movie. What others said about Chinese products is true, but many countries have such perceptions of Chinese products although in Albania people have imported. This all varies from generation to education level. My aunt rents her shop to a Chinese couple in Tirana, I never heard them say anything bad about Chinese. My friends and family all love my wife, although when I tell other Albanians that my wife is Chinese they can't help it but giggle a little. They don't mean anything bad, they just find it a bit strange and hard to imagine. As I mentioned earlier almost none of them have ever met a Chinese in person.
But to sum it up, they think Chinese are some small creatures from some other universe. That they are very smart and know how to sell but make a lot of cheap knock-offs. The younger generation thinks of them a bit different thanks to Korean and Japanese culture.
老实说,这是一个很难回答的问题。作为一个娶了中国太太的阿尔巴尼亚人,我或许能分享一些更为深刻的看法。问题是阿尔巴尼亚人对中国几乎一无所知,顶多是在功夫电影里见过而已。别人对中国产品的评价是正确的,但很多国家对中国产品都有这样的看法,尽管阿尔巴尼亚人民也进口了中国产品。每个年龄段的人,不同教育水平的人,各持不同看法。我阿姨把她的店租给地拉那的一对中国夫妇,我从没听他们说过任何关于中国人的坏话。我的朋友和家人都喜欢我的妻子,尽管当我跟其他阿尔巴尼亚人说我的妻子是中国人时,他们会忍不住咯咯笑。他们并没有恶意,只是觉得有点奇怪,难以想象。正如我之前提到的,他们几乎没见过中国人。
但总的来说,他们认为中国人是一些来自其他宇宙的小生物。他们非常聪明,知道如何销售,但制造了很多廉价的仿制品。由于韩国和日本的文化,年轻一代对他们的看法有些不同。
Evans Hiro, studied High School Education (2019)
I live in Tirana and there is a little line of shops following each other in the Medrese and we call them only the chinese. I love China and Chinese people! We usually have to learn a bit about China and Chinese in history every year and it is a great variety of information even though not that much.When I was little my father and I would usually go to the Chinese shops in Medrese and would have a hot tea with a chinese lady there.The tea brings back memories and in fact it was so good that I always loved to go there and stay.The old chinese lady there actually had a daughter my age back than and we were both too shy(I would hide between a box or something back than).My father would usually talk about the country,the past,the bad economy and how we cannot be like at least Croatia and etc. with the old lady. I liked the chinese culture and their languange as well as history,and I still do!
我住在地拉那,在Medrese有一小排商店,我们称他们为中国人。我爱中国和中国人民!我们通常每年都要学习一些关于中国和中国历史的知识,内容广泛。当我还小的时候,我和爸爸经常去梅德雷斯的中国商店,和一位中国女士喝热茶。茶能勾起我的回忆,事实上,茶非常好喝,我很喜欢去那里坐坐。那位女士有一个和我年龄相仿的女儿,我们俩都太害羞了(我会躲在一个盒子里或别的什么东西里)。我父亲通常会跟这位上了年纪的女士谈论这个国家、历史、经济不景气,以及我们起码不能沦落到像克罗地亚那样。我那时就喜欢上了中国文化、语言以及历史,现在仍然还很喜欢!
Besmi Seli
Well stereotypes still exist.I don't live in Albania but my parents lived there until the age of 35 and I grew up kinda Albanian-Greek(since I live in Greece).Even Albanians that are immigrants,have access to internet and live in an open minded society(compared to Albanian society),they still can be racists and ignorant.If you ask my parents they're going to tell you how China is rising but their products are of low quality.They know Chinese people are hard workers and smart and they praise them for that.They seem to make a differentiation between China and Japan because Japan has a huge technology(meaning that Japan is better).As for the other Asian countries they don't have an idea.The idea that Albanias are better unfortunately still exists.The truth is that other than Albanian and American culture(I visited Albania after many years and I was shocked to see American flags everywhere,that's how much Albanians idolize Americans) Albania doen't really bother with the rest of the world,they still lack basic things(villages don't have water,electricity etc) so you can imagine they won't bother much with what happens outside the country.I can't imagine what it would feel like for a Chinese(or anyone from a different race) to live in Albania,I mean whenever I go they can very quickly distinguish that I'm a ''foreigner'' because of my accent.Since I may be laughed at sometimes it's only natural that it happens to other people too.Albania has a long way to go but it's making a progress!
大家现在还是抱守成见。我现在并不住在阿尔巴尼亚,但我父母35岁前一直住在那里,我像阿尔巴尼亚-希腊人那样长大了(因为我住在希腊)。即使是阿尔巴尼亚移民,也可以上网,生活在一个思想开放的社会(与阿尔巴尼亚社会相比),他们可能还是种族主义者,愚昧无知。如果你问我的父母,他们会告诉你中国是如何崛起的,但他们的产品质量很差。他们知道中国人勤劳聪明,他们对此表示称赞。他们对中国和日本有不一样的看法,因为日本拥有大量先进的技术(这意味着日本更好)。至于其他亚洲国家,他们就不知道了。但不幸的是,阿尔巴尼亚人更优越的想法仍然存在。事实是,除了阿尔巴尼亚和美国文化(我多年后访问阿尔巴尼亚,震惊地看到美国国旗无处不在,这说明阿尔巴尼亚人对美国人有多么崇拜)。阿尔巴尼亚不关心其他国家,他们至今缺乏基本的东西(村庄里没有水、电等),所以你可以想象,他们不会关心其他国家发生了什么。我无法想象一个中国人(或任何来自不同种族的人)住在阿尔巴尼亚会是什么感觉,我的意思是,无论我走到哪里,他们都能很快从我的口音分辨出我是一个"外国人"。因为我有时候都可能会被人嘲笑,所以这种事发生在别人身上是很自然的。阿尔巴尼亚还有很长的路要走,但它也正在慢慢进步!
Arjeta Zenelaj, Singer-songwriter
Hello ,
I am an Albanian , and according to your question I think it depends in generations . The older generation maybe can recognize China from the com-ist re gie , as their only aleat during that time , so maybe you can say that 'share" the co unist ties . Their "relationship" was so close that one funny fact is that now we ask from China to give us some old Albanians movies that Albania doesn't have in their archives .The younger generation has another perspective . I am currently studying Chinese in Confucius Institution , and we are a lot of people especially youth , and when you start learning a new language you learn a lot for the culture of that place. and I can say that I am fascinated by the Chinese culture .Actually a lot of people here know little Chinese and the International students from Albania in China especially in Beijing and Shanghai are raising year by year. So I can say that Albanians are seeing now China as a new opportunity , especially from the fact that China is becoming one of the main investors of Albania or the the big opportunities it offers to Internationals .There are a lot of Chinese in here , and they say that they feel like home so you can imagine our opinion (Anyway Albanians are known in History as great hosts , generous and friendly, but for my opinion the respect for Chinese people its something that we have inherited from the previous generations .)
大家好,
我是阿尔巴尼亚人,针对你的问题,我认为这要看是哪代人。他们的"关系"如此亲密,以至于一个有趣的事实是,我们现在要求中国给我们一些阿尔巴尼亚的老电影,阿尔巴尼亚的档案中没有留存这些电影。年轻一代的看法就不同了,我目前在孔子学院学习中文,人很多,尤其是年轻人,当你开始学习一门新的语言时,你会学到很多关于那个地方的文化。我可以说我对中国文化很着迷,实际上这里很多人都不太懂中文,去中国留学的阿尔巴尼亚学生,特别是在北京和上海的留学生,正逐年增加。现在我可以说,阿尔巴尼亚人把中国视为一个新的机会,特别是因为中国正在成为主要的投资来源。这里有很多中国人,他们说有宾至如归的感觉,因此你可以想象我们的看法如何(阿尔巴尼亚人在历史上就因热情好客、慷慨友善而广受赞誉,但在我看来,我们对中国人的尊重是从祖辈那里传承来的。)
Andi Domi, lives in Albania
I can certainly say, now, they are in excellent relationships.
Just like Marie Le said, Albania and China had some kind of economic and social (being both co unist countries) relations. Even tho after a while the relations between the two countries ended quite abruptly.
But nowadays they are cooperating again. If Im not wrong just before yesterday our prime minister Mr.Edi Rama, was in China to sign some mutual collaboration agreement between the two countries, mostly economic one.
And some are in already under development, for example a Chinese company won the right to build the "rruga e Arbrit" translated to "Arbër's route. A highway that will connect Tirana (our capital) with "Dibrën e Madhe" (Macedonia) .
More than this i just can say that personally I have a big respect for Chinese people living here, they are hard workers, really communicative and the one that actually try to learn Albanian, which per se is not a easy language ...
我可以肯定地说,现在他们的关系非常好。
就像Marie Le说的,阿尔巴尼亚和中国过去有过某种经济和社会关系。但是不久两国关系还是突然结束了。
但现在他们又开始合作了。如果我没记错的话,就在昨天,我们的总理Edi Rama先生在中国签署了两国间的一些相互合作协议,主要是在经济合作方面进行合作。
有些项目已经开工,例如有家中国公司赢得了建造"rruga e Arbrit"的权利,该项目被翻译成"Arber公路"。是连接地拉那(我们的首都)和马其顿的高速公路。
不仅如此,就我个人而言,我非常尊重生活在这里的中国人,他们工作努力,善于沟通,还努力学习阿尔巴尼亚语,阿尔巴尼亚语并不是一门容易掌握的语言。
Anonymous
There are a lot of misconceptions about Chinese food, thats the reason why you don't find many chinese restaurants in Tirana. They think chinese only cook cats and dogs which people in Albania don't eat.
Apart from the food misconception the view of Chinese people from Albanians is positive. They won't discriminate in job applications or similar.
There are a lot of chinese people that have learned Albanian and live in Tirana and from what I have seen, they are happy there.
大家对关于中餐有很多误解,这就是为什么地拉那中餐馆比较少见的原因。他们认为中国人只吃猫狗,而阿尔巴尼亚人不吃这些。
除了对中餐的误会,阿尔巴尼亚人对中国人的看法是积极的。他们不会在工作申请或类似事情上歧视中国人。
有很多中国人学习了阿尔巴尼亚语,住在地拉那,据我所见,他们在那里很快乐。
booms unknown, studied at Alternia High School
I live in Kosovo,but people here almost the same as in Albania.( We are Albanians,but we speak a bit differently (Dialect Gheg) )
I'm gonna tell you by my perspective To be honest we don't think much of the Chinese people,we sometimes make jokes out of their products and on how much Chinese people are in the world,and when we see one we start talking random words we heard in movies and see if they can understand us.
We have no problems with them,and I wouldn't mind having a Chinese friend.
(To bad China doesn't recognize Kosovo yet though.)
我住在科索沃,这里的人几乎和阿尔巴尼亚人一样(我们是阿尔巴尼亚人,但我们说的方言有些不同)。
我想说说我的观点,说实话我们对中国人并不感冒,我们有时会拿他们的商品和全球有多少中国人开玩笑,当我们见到中国人时,我们就会说到我们在电影听到的只言片语,看他们是不是能听懂。
我们和他们之间不存在问题,我也不介意结交中国朋友。
(但糟糕的是,中国还不承认科索沃。)
Besmira Nushi, Computer Science
Of course it is always nice not to ask questions as anonymous. Nevertheless, here goes my perspective on this. China has a pretty good reputation in Albania. Chinese people are considered smart and hard working. Chinese literature and art does not have a very high impact and people do not know much about it but this is true also for other Asian cultures. In the 80's the impact was much higher because of the relationships between the two countries
当然,用不匿名的方式提问总是好的。然而,我的观点是这样的。中国在阿尔巴尼亚有很好的声誉。人们认为中国人聪明勤奋。中国的文学和艺术并没有很大的影响,人们也不太了解它,但人们对其他亚洲文化也是如此。在80年代,由于当时两国之间关系,影响要大得多。
Alfred Metushi
This is what I think:
China is a great country that they produce everything.
Chinese people are admired for their abilities and their motivation and can achieve almost everything.
One more thing. Everyone here thinks that Chinese can copy anything.
我是这么想的:
中国是一个伟大的国家,他们什么都能生产。
中国人因他们的能力和积极性而受人钦佩,他们几乎可以成就一切。
还有一件事。这里的每个人都认为中国人可以山寨一切。
Greg Dill, lived in Albania
I live in Tirana and it is my perception that Albanians don't think too highly of the Chinese. Especially their products. And, because their cheap products are known to be poor quality, Albanians are fed up with the Chinese in general. I have personally seen Chinese people get mocked here. There is a small Chinese community located at the Medreseja on Rruga Dibres and this community doesn't seem to be too well respected, only tolerated.
我住在地拉那,我认为阿尔巴尼亚人对中国人的评价不高。尤其是他们的商品。而且因为这些廉价产品质量低劣,阿尔巴尼亚人对中国人普遍感到厌烦。我亲眼看到中国人在这里遭到嘲笑。Rruga Dibres的Medreseja有一个小型华人社区,这个社区似乎并不太受尊重。
Elson Bici
I used to work in a bar in Tirana , in a area with a lot of tourists around the world. Mostly the chinese were normal but a little bit loud. However i saw some chinese men being rude ,laughing loud and also removing their shirts and keeping the stomac outside. For me it was very wierd and rude. I wouldnt say that the chinese are like that.I have met a lot of them in street and all of them were well behaved .
我曾经在地拉那的一家酒吧工作,那里有很多来自世界各地的游客。大多数中国人都很正常,只是声音有点大。但我看到有些中国男人很粗鲁,大声谈笑,还脱掉上衣,袒胸露乳。对我来说,这非常奇怪,也很粗鲁。我在街上见过的中国人大多都不是那样的,他们的举止都很文明。
Lation Hyka, lives in Albania
I just want to mention an important information regarding China. Albania is one of the main reason that China is now part of the United Nations. Just check the resistance Albania made to US ambasador in the UN.
我只想提一下关于中国的重要信息。阿尔巴尼亚是中国目前仍是联合国成员国的主要原因之一。看看阿尔巴尼亚对美国驻联合国大使的抵制吧。
Smilyana Lozanova, Professional violinist and violin teacher, yogi and mom
I don't think I am quite qualified to answer this question as I come from a little further east than Albania but I do agree with Alfred Metushi on two points: Chinese products and our belief that Chinese would steal and replicate ideas. I guess it's a belief that many people in Eastern Europe hold. We also tend to still see Chinese food as tasty but exotic (with a hope that it doesn't turn out we're having cockroaches or something even more unexpected for dinner).
我不认为我有足够资格来回答这个问题,因为我来自比阿尔巴尼亚以东的地方,但我同意Alfred Metushi的两点观点:中国商品,以及我们相信中国人会偷窃和山寨别人的创意。我想这是许多东欧人都相信的。我们也认为中餐美味奇特(希望不会出现蟑*或其他更令人意想不到的东西)。
Marie Le, works at Volunteering
At the time of dic ship in Albania, Albania and China were "sister coutries" so although Albania was a closed country, they had quite a lot of chinese influences. Even today you would still see a few ladies with chinese umbrellas in the streets of Albania.
在阿尔巴尼亚专至时期,阿中是"姐妹国",虽然阿是封闭的国家,但中国对阿的影响很大。即使在今天,你仍能在阿尔巴尼亚的街道上看到一些打着中国伞的妇女。