Why are Vietnamese girls so good looking?
为什么越南女孩都长得漂亮?
Quora评论翻译:
Katie (Khuê-Tú) Tran, knows Vietnamese
Why are Vietnamese girls so good looking?
You gentlemen are of great tastes. Let me explain to everyone why Vietnamese girls are goddesses on this beautiful green Earth.
我来给大家解释下,为什么越南女孩能称得上是这个美丽地球上的女神。
Of course there are many beautiful women of many nationalities, but it cannot be denied that Vietnam is home to some of the most naturally beautiful women in the world.
当然,其他国家也有很多美女,不可否认的是,越南拥有世界上最美丽的女性。
Of course there are ugly and pretty people in every country, but it cannot be denied that among let's say 10 Vietnamese girls, 7 of them will be above average looking or over.
每个国家都有丑女和美女,然而,在10个越南女孩中,有7个长相超出平均水平。
To prove my point, check out all the Vietnamese girls on Quora (I'm not talking about me nor am I stroking my own ego.) Look at Hanh-Minh Nguyen, Sunny Nguyen and Giang Nguyen and you will see my point.
为了证明我的观点,你可以去看看Quora上的越南女孩。也可以去看看Hanh-Minh Nguyen、Sunny Nguyen和Giang Nguyen(越南女星)的照片,你就明白了。
The reason for this is?
Because the culture and geography of Vietnam has been influenced by both East Asian, Southeast Asian and just a dash of Western culture.
Mixed bloods are not uncommon in Vietnam and the authentic pure Vietnamese before Chinese influence are gorgeous too.
If you go to Vietnam and check out the minority ethnic groups, they have an unusual loveliness to them that cannot easily be found in other parts of the world.
To keep it short, Vietnamese women have a great combination of both East Asian looks and Southeast Asian looks. The mixture just makes it look very flattering in general.
And even better, Vietnamese women simply don't have one signature look. One day, you find a Vietnamese girl who looks Korean (or at least follows the Korean style of fashion and makeup)
原因是?
因为越南的地理位置,其文化受东亚、东南亚和些许西方文化的影响。
混血在越南并不少见,而在受中国影响之前,纯正的越南血统也十分漂亮。
如果你去越南看看那里的 ,你会发现他们有一种在其他地方难以寻觅的可爱之处。
简而言之,越南女性拥有东亚和东南亚的完美结合,让她们看起来招人喜欢。
更妙的是,越南女性的形象不是一成不变的。某天,你发现一个越南女孩看起来像韩国人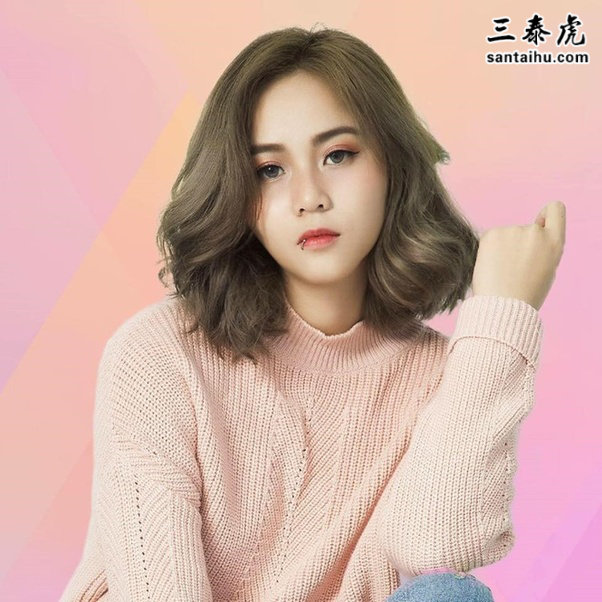 The next you can find one who looks like a Latina.
下一次,你或许会发现一个看起来像拉丁人的越南女孩。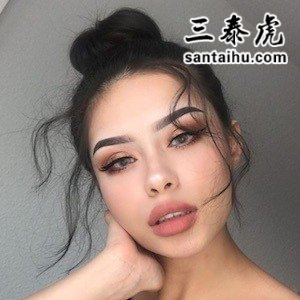 Yes, Haley Bui is pure Vietnamese. I'm not screwing with you.
You can find ones who look Japanese…
Haley Bui是纯正的越南人,看起来像日本人……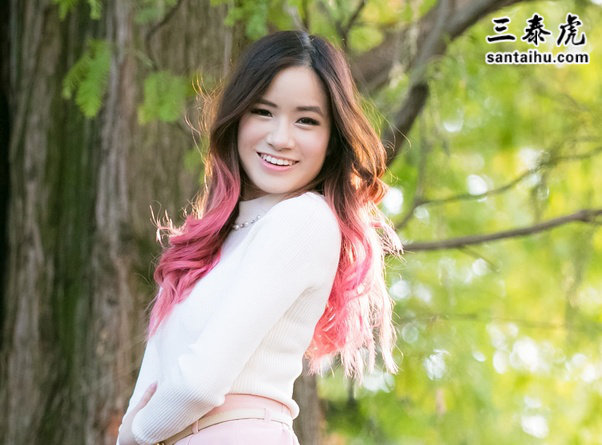 Or ones who look Thai or Filipino…
有的看起来像泰国人或菲律宾人……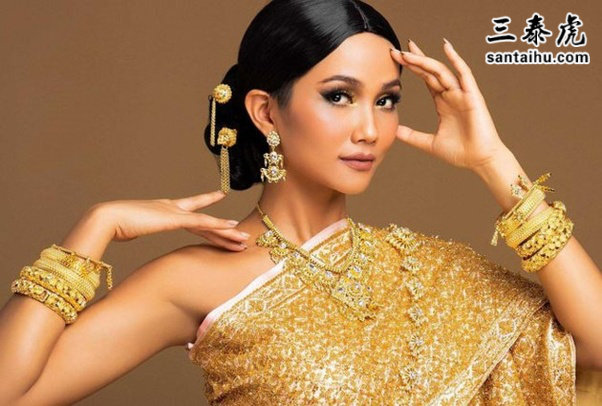 And last but not least, my personal favorite are the authentic looking Vietnamese women like Thu Thảo.
我个人最喜欢的是纯正的越南女人,比如Thu Thảo。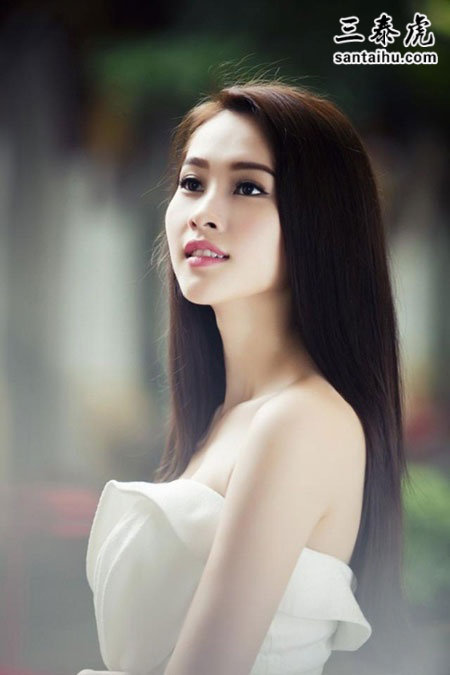 Finally, a major special part of Vietnamese beauty are our traditional clothing. Our elegant, modest yet at the same time sexy, Áo dài.
越南美女的一个特别之处在于我们的传统服装奥黛,优雅,端庄又不失性感。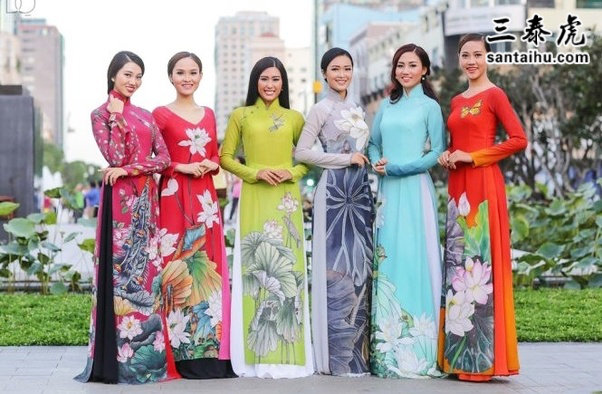 Fancy designs
花哨的设计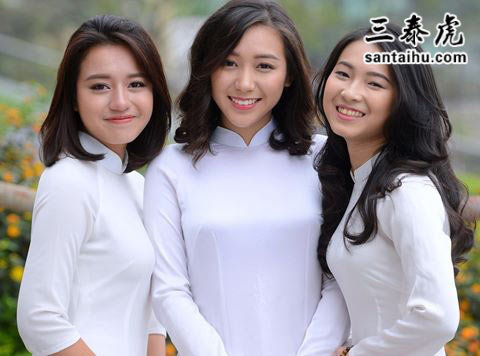 Vietnamese school girls
越南女学生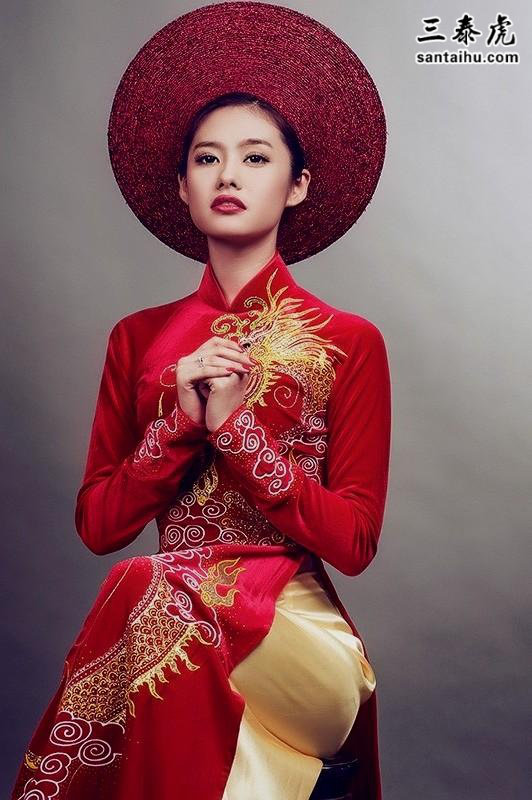 Our bridal look
我们的新娘装扮
Of course nowadays with Vietnam's rapid growing development, more and more girls are taking better care of their looks and fashion everyday which undoubtedly, makes something good even better.
现在随着越南的快速发展,越来越多的女孩每天都在关注自己的外表和时尚,这无疑会让她们变得更漂亮。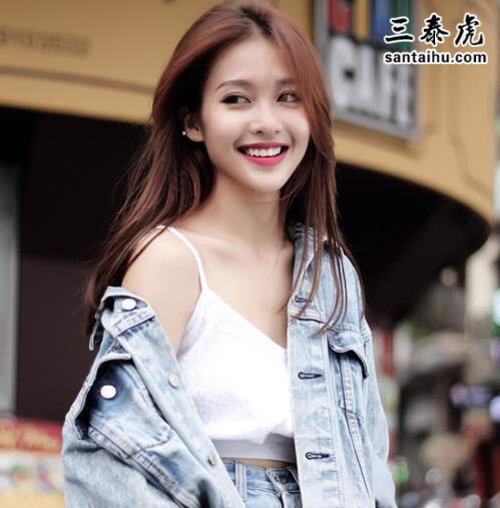 This is Khả Ngân; a Vietnamese model and actress who plays the female lead doctor in Descendants of the Sun (Vietnamese version.)
这是Khả Ngân,一位越南模特兼演员,在《太阳的后裔》(越南版)中饰演女主治医生。
Vietnam's amazing and healthy cuisine plays a big part in our natural good looks too. Thank you to Gideon Sim for mentioning this!
越南令人惊叹的美食也扮演着重要角色。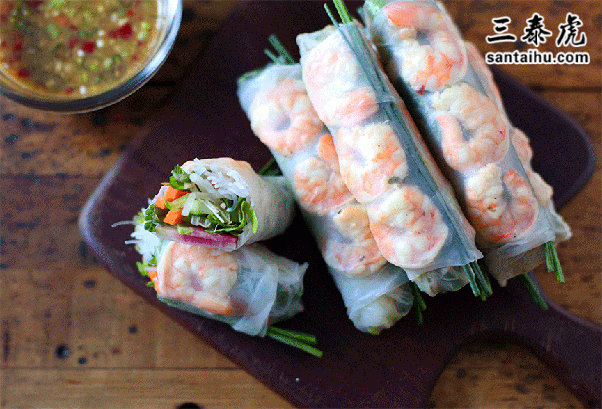 Anonymous
Cuz you perceive it that way.
因为你是这么想的。
ThienLuan Le, lives in Vietnam (1991-present)
Because beauty is in the eye of beholder. Every lady on Earth is beautiful in her own unique way physically or mentally, not just Vietnamese ladies.
情人眼里出西施。世界上的每个女人都有自己独特的美丽,不仅仅是越南女人。
Quoc Viet
Beauty is in the eye of the beholder.
情人眼里出西施。
Gearld Cline, former Vietnam Veteran (Medic USAF) (1968-1974)
It all depends on what you like. If you are into statuesque blonds like Marlin Monroe, Vietnamese women are not appealing. If you like petite girls with dark hair and dark eyes Vietnam is girl-heaven. Me? I'm in the petite camp. I loved my time in Vietnam surrounded by some of the most beautifully women on earth
这完全取决于你的喜好。如果你喜欢玛丽莲梦露那种魔鬼身材的金发美女,那么越南女性就没有吸引力了。如果你喜欢黑头发黑眼睛的娇小女孩,那越南女孩就是你的菜。我喜欢在越南待的那段时光,周围都是世界上最美丽的女人。
Nhiên An, lives in Vietnam
Not all but may be the ones you have seen. Vietnamese girls are influences so much by the beauty mindset of Thailand, Chinese, Japanese and especially Korean and they also know how to catch up with the trend. Most Vietnamese girls care much about what the others think about their appearance so this may be the reason why they always want to be beautiful all the times
并不是所有越南女孩都那么漂亮,可能你见过的一些是吧。越南女孩深受泰国人、中国人、日本人、尤其是韩国人的审美观的影响,她们也知道如何跟上潮流。大多数越南女孩很在意别人对她们外表的看法,这可能是她们一直想要保持美丽的原因。
Jim Nguyen
Because they're Asian.
因为她们是亚洲人。
Louis Nguyen, studied at University of California, Los Angeles
I would say SOME, not all as the majority of them err on the side of being good to better. The ones in big cities such as Saigon, Da Nang, and Hanoi are especially pleasing to look at and certainly rival those from China, Korea, and Japan. The thing that those from 3 countries have going for them is the white/pale skin while those nice looking Viet girls not only get the skin but also the round eyes too. Although it's a matter of personal taste as some may overlook the monolid eyes of those East Asians, I don't. I'm a strong believer in the notion of "the eyes is the window to the soul." Big and round eyes always give me the butterfly
我想说的是有些越南女孩确实是美女,但并不是所有越南女孩都是美女。西贡、岘港和河内等大城市的美女尤其漂亮,能与中国、韩国和日本的美女媲美。来自后3个国家的女孩最让人喜欢的是白皙的皮肤,而那些漂亮的越南女孩不仅拥有白皙的皮肤,还有圆圆的大眼睛。虽然这是个人品味的问题,但我坚信"眼睛是心灵的窗户","又大又圆的眼睛总是让我赏心悦目。
Sebastian Rütten
There are certainly a lot of fine looking Vietnamese women, tho from my experience they are not neccessarily better looking than their neighbours.
Are you sure there arent some other factors here at play like personal preference or depiction in the media?
越南肯定有很多美女,但根据我的经验,她们并不一定比邻国的美女好看。
你确定没有受其他因素影响吗,比如个人偏好或者媒体的报道?
Hồ Hải Nam, lived in Ho Chi Minh City (2014-2015)
I think because Vietnamese beauty suits your eyes. Every countries's women is beautiful in some ways and for some reason, you find Vietnamese women beautiful.
我想是因为越南美女对上你的眼了。每个国家的女人都各有各的美,出于某些原因,你觉得越南女人美。
Tim Tran, Vietnamese-born Chinese, love Sinosphere cultures, and Disney
There are many possibilities.
1.All Vietnamese are mixed in some form. There are 54 ethnic groups there, so mixtures of those 54 ethnic groups produce really good-looking people. Add into the French and US invasions as well, and you get some Vietnamese with western and eastern features combined.
2.They're your type. Not everyone has the same beauty standards, so maybe Vietnamese suits your type.
3.Their beauty fits pretty well into the overall beauty standards of the world. Mixtures of East and Southeast Asian features can produce Eastern standards of beauty (East Asian pale white skin, Southeast Asian huge double-lid eyes, East Asian petit nose, East Asian silky straight hair, Southeast Asian small stature) or Western standards of beauty (Southeast Asian tanned dark skin).
原因可能是多方面的:
1.所有越南人都是某种形式的混血,那里有54个民族,54个民族混血造就了很多美女。再加上法国和美国的入侵,你会看到一些兼具东西方美的越南人。
2.她们是你喜欢的类型。并不是每个人都有相同的审美标准,也许越南美女是你喜欢的类型。
她们的美非常符合世界的整体审美标准。东亚和东南亚特征的混合可以产生东方标准的美(东亚的白皙皮肤,东南亚的大双眼皮,东亚娇小的鼻子,东亚丝绸般的直发,东南亚矮小的身材)或西方标准的美(东南亚黝黑的皮肤)。
Vincent Lee, studied Love, Relationships and Marriage. & Family Relationships and Dynamics at Philosophy of Everyday Lif...
So you'd want to know the reason "Why are Vietnamese girls so good looking?" ?
The evolution of the Vietnamese ladies into the the beauty they are today, took well over 2000 years, goes hand to mouth with ethnic food consumption.
越南妇女能有如今的美丽形象,花了2000多年的时间,这与民族食物息息相关。
As a result of consuming fish sauce "nước mắm" made from fresh caught fish and fermented with sea salt aged to perfection.
食用鱼露,由新鲜捕获的鱼和发酵的海盐陈酿而成。
Passionately consumed fish concentrate (mắm nêm) made from fresh caught anchovies ferment into a delicious salty viscous paste that is a Vietnamese stapled dip sauce.
喜食新鲜凤尾鱼发酵制成美味的咸稠酱,这是越南的另一种蘸酱。
Daily consumption of special krill/shrimp (mắm tôm) specially ferment with salt and age into a lovely thick beige paste that complement our flavored taste in prepping to cook our meats.
每日食用磷虾/虾与盐发酵而成的米黄色酱料,在烹调肉类时增添风味。
Our specially ferment green "cải muối" and salt aged squash, and the many varieties of eggplants "cà muối" these special food companions aid in transport the rice to easily reach our stomach.
特别发酵的盐腌南瓜和各种茄子,这些食物帮助伴有助于把米饭送到胃里。
Faithfully consumption of rau muống, a tough and fibrous leafy vegetable green that does an excellent job in providing our ladies with young, strong, vibrant enamels.
非常喜欢吃muống,一种纤维多的绿叶蔬菜, 能让我们的女士看起来年轻、充满活力。
And the daily serving of asian spinach "rau mồng tơi" that helps us maintaining a vibrant smile due to ease in emptying the previous days food consumption.
每天都吃菠菜,有助于保持充满活力的微笑,因为菠菜能轻松清空前几天的吃的东西。
As a direct result of many centuries consumption of our national/cultural (quốc túy) food stuffs that drives the ideology and mentality of our people into a deeper and created more cohesion as a people, that my friends, is what made our women more rich "đậm đà" in the beauty beheld.
几个世纪以来民族/文化特色食物直接把我们人民的思想和心理推向更高层次,创造了更多的民族凝聚力,让越南女人更富有美感。
Though other nationals might want to try, but remember, Vietnamese beauty doesn't happen overnight. But rather, centuries upon centuries of faithful adhering to our cultural practices, that help made our women perfect.
虽然其他国家的人可能也想试试,但请记住,越南人的美不是一夜之间就能实现的。而是,几个世纪以来我们坚持自己的文化实践,这让我们的女性变得完美。
(译者:Jessica.Wu)