Who will be the top superpower 50 years from now?
50年后哪个国家将成为超级大国?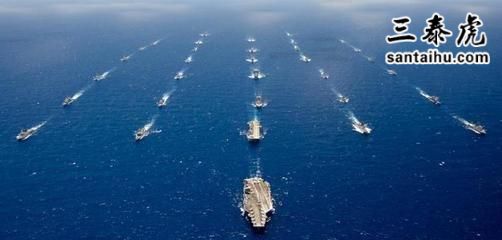 Quora读者的评论:
Colin Trimon, lives in The Netherlands (1998-present)
My guesses:
The US, although not nearly as influential as they once were.
Federal EU, I believe when an European army becomes a thing we can kiss our sovereignty goodbye. A federal EU would have a population of 510 million people.[1] But personally I believe a federal EU will not happen, this idea isn't very popular.
China, If I had a penny for every time I read somewhere that this year (2014, 2015 etc) would be disastrous for the Chinese and they would collapse I would be a rich man.
India, while India certainly has the resources there are a lot of problems they need to solve before they could become a "superpower" such as the differences between rich and poor, and strange counter productive cultural practices.
我来预测一下:
美国,虽然影响力不如以往。
欧盟联邦,我相信当欧洲建立军队后,我们就得失去主权了。欧盟有5.1亿人口,但我个人认为,欧盟联邦不会形成,并没有多少人支持这个想法。
中国,如果每次读到中国崩溃论,我就能拿到一分钱,那我早就变成有钱人了。
印度,虽然印度确实拥有资源,但在成为"超级大国"之前,他们需要解决很多问题,例如贫富差距,以及奇怪的反生产的文化。
I feel inclined to mention Brazil, but I do not believe they will ever become a superpower. I believe Brazil will be a regional power that will dominate South America while being an invaluable ally to another superpower.
Nobody from 1900 would have accurately predicted 1920, let alone 1950. I am not a clairvoyant and this is pure speculation. Who knows what will happen tomorrow?
我还想说巴西,但我并不相信他们会成为超级大国。我相信巴西将成为主导南美的地区强国,同时也是另一个超级大国的宝贵盟友。
没有人能在1900年准确预测1920年的事,更不用说1950年会发生什么了。我并没有高瞻远瞩,纯粹是在猜测。谁知道明天会发生什么事呢?
Dmitro Novosad, Fascinated by Geo Politics
It depends on which scenatio is chosen by human history:
Most likely scenario is this:
We witness another World War with consiquences somewhat similar to WW2, namely:
这取决于人类历史做了什么选择:
我们目睹了另一场与第二次世界大战相似的世界大战,即:
oUSA stays the superpower it is today, likely gets even more powerful thanks to it's georgaphical advantage, which spares it of destruction, just like in WW2;
oEurope will bear the brunt of the damage of the next World War and will be busy rebuilding again, the amount of power it keeps depends on the result of the transformations going on with the EU in the next decade - it either finally becomes "The United States of Europe" or vanishes almost completely, the first outcome will see it becoming a superpower, the latter only makes it more vulnerable;
与二战时期一样,美国仍然是当今世界的超级大国,可能会因为它的地理优势而变得更加强大,使它免遭毁灭;

欧洲经济共同体将首当其冲地承受下一次世界大战的破坏,并将再次忙于重建,它所拥有的权力大小取决于未来十年欧盟正在进行的改革的结果——它要么最终成为"欧洲合众国",要么几乎完全消失,第一个结果将使他成为超级大国,后者只会让它更脆弱;
Russia will continue on it's cycle of rises and falls, new ways of filling humanity's energy demands would leave Russia on the sidelines of prosperity and progress and the consequences it has to bear for it's warmongering today and for the foreseeable future would not allow it to reorient it's economy away from fossil fuels and catch up to the rest of the world. Russia simply does not have a potential of becoming a superpower. So Russia will probably get itself in troubles once more by it's all talk and no substance superpower ambitions and get it's teeth knocked out again both from the inside and the outside;
oIndia has lots of problems, which would become even more serious with the global warming and will spend the next 50 years dealing with them, hopefully successfully.
oAfrica gets in even more dire situation with the global temperatures on the rise;
oMiddle East is filled with muslims.
俄罗斯将继续起伏波动,满足人类能源需求的新方式将使俄罗斯远离繁荣和发展,它必须为今天的战争承担后果,在可预见的未来无法将其经济与化石燃料脱钩,追赶世界其他地方。俄罗斯根本就没有成为超级大国的潜力。因此,俄罗斯可能会再一次陷入麻烦,因为它只会动嘴巴,没有实质上的超级大国的野心,俄罗斯将再次内外交困、腹背受敌;
印度有很多问题,随着全球变暖,这些问题将变得更加严重,需要接下来50年的时间才能解决这些问题,希望印度能成功。
随着全球气温的上升,非洲面临更为严峻的形势;

The least likely scenario, but the one I personally choose to hope for:
oThe progress in space exploration, robotics and AI, new ways to fill our energy needs (fusion, green energy, next gen nuclear), the need to deal with the global challenges (global warming, food shortage, new global virus outbreaks e.t.c.) together as a humanity united will gradually erase the borders between nations and differences between raсes and people and launch us into a new generation of peace and progress and exploration.
最不可能发生的情况,但我个人非常希望发生的情况是:
太空探索、机器人技术和人工智能的进步、满足我们能源需求的新途径(核聚变、绿色能源、下一代核能)、共同应对全球挑战的必要性(全球变暖、粮食短缺、新的全球病毒爆发等),将逐步消除各国之间的边界和分歧。把我们带进全新的和平、进步和探索的时代。
Harriet Smith
It's hard to tell, it's easy for the course of a country to change on a dime in fifty years. Japan went from regional power to warstruck nation and back to regional economic power in only forty. But based on what we know today, there are a couple that have potential.
这很难说,一个国家很容易在50年内发生翻天覆地的变化。日本在短短40年间从一个地区强国变成了一个被战争蹂躏的国家,然后重新崛起为地区经济强国。根据我们今天所知道的情况,有一些国家是有潜力的。
1.China - it has a growing economy combined with a determined people and leadership.
2.United States - its already a superpower. Though politically divided, it's government is still relatively stable. Superpowers with stable governments tend to have slow declines rather than sudden falls. So barring a catastrophe, it will likely to still be a superpower in 50 years.
3.The European Union - Though Brexit has rocked it as an economic/political block, like many countries (cough***USA***cough), citizens have the same rights in other member states as they do at home, goods move across borders without tariffs, and citizens move across borders without passports. Though we don't know it the UK will return, if it will destablalize the entire system in the coming years, will end up being a relatively easy separation, or will lead to war (think American Civil War), it is one of, if not the largest economic blocks in the world. Should the EU move towards becoming a solidified country, it would be a superpower.
1.中国——经济在增长,领导人和人民意志坚定。
2.美国——它已经是超级大国了。虽然在政治上存在分歧,但国家仍然相对稳定。拥有稳定政府的超级大国倾向于缓慢衰落,而非突然衰败。因此,除非发生灾难,否则50年后美国可能仍将是超级大国。
3.欧盟——尽管英国退欧已经动摇了它作为一个经济/政治团体的地位,就像许多国家一样,公民在其他成员国享有与在本国同样的权利,商品无需关税就可以跨境运输,公民无需护照就可以跨境迁徙。尽管我们不知道英国是否会回归,但它相对容易分裂,或导致战争(想想美国内战),即使它不是世界上最大的经济集团,至少也是世界上最大的经济集团之一。如果欧盟能成为一个凝聚的国家,它将成为一个超级大国。
Vicente Negrete, studied at Ibero-American University
China for sure.
Once an old and wise friend (88 now) told me a story about his neighbor. The neighbor was the owner of one of the largest clothing companies in Mexico and some Chinese arrived one day to his factory offering to produce all of what he did close to 10% of his cost. He told them no thanks and they just asked if the could take some samples to make him an offer.
He said yes just to get rid of them and a couple of months went by when the Chinese showed up again with some items, they showed them to him and he couldn't distinguish between his items and theirs. They offered to manufacture all his products at a final 13% of his actual cost. So naturally I asked. What did he do?
He said; No thanks!
中国是肯定的。
从前,一位睿智的老朋友(现已88岁)给我讲了一个关于他邻居的故事。这个邻居是墨西哥最大的一家服装公司的老板,有一天,一些中国人来到他的工厂,说能帮他加工商品,成本差不多只要他的10%。他对他们说不用了,谢谢。他们只问能否带走一些样品给他报价。
他为了打发他们,就说行啊,几个月后,中国人带着一些东西再次出现,他们把那些东西拿给他看,他根本分不清这些东西是他的还是他们的。他们提出以他实际成本的13%来加工商品。所以我很自然地问。他是怎么做的?
他说,不,谢谢!
I asked why and he told me what the neighbor explained to him:
If I say yes, I will fire all my employees, some have been with me for 40 years, I will sell all my equipment, sell or lease my factories and when I'm not able to produce anything anymore, they will come back and tell me that the price has gone up to 200% of what I was paying before they arrived, I'll be out of business in a couple of months and they will take over all my clients.
US should have been as wise as this man 30 years ago, now the chips are in place and there is nothing anyone can do to stop the outcome.
我问为什么,他跟我说了邻居当时的解释:
如果我说好的,我就得开除我所有的员工,有些员工已经跟我一起打拼了40年,我得卖掉所有的设备,把我的工厂出售或出租,当我不能继续生产的时候,他们会回来告诉我,价格已经涨到我在他们来之前支付过的2倍之高了,我将在两个月内从这个行业消失,他们将接手我所有的客户。
30年前美国就像这个人一样聪明,现在关键时刻来临了,任何人都无法阻止这一结果。
Danny Sunvold, studied at Virginia Tech
United States: the US will be the most dominant power for likely the next 75–100 years. After that, they'll still be a superpower, but will be equal to other superpowers. The US economy is still the most dominant in the world, and though China is beginning to overtake the US in terms of GDP size, the GDP per capita in the US will still be vastly superior to that of China's. Not to mention, but the US is still decades ahead of China/Russia/everyone else in many military aspects.
China: speaking of China, they will certainly be a superpower in 50 years. Hell, they'll be a superpower within the next 15 years. Their economy is still growing, and they are the dominant force in East Asia. They will have problems to contend with, but they'll be able to muster through those.
美国:美国在未来75-100年可能依然是最具统治力的国家。在那之后,他们将仍然是一个超级大国,但会与其他超级大国持平。美国经济仍然是世界上最主要的经济体,虽然中国的GDP规模已经开始超过美国,但美国的人均GDP仍将远远高于中国。更不用说,美国在许多军事方面仍然领先中国/俄罗斯/其他国家几十年。
中国:说到中国,他们50年后肯定会成为超级大国。哦不,他们将在未来15年内成为超级大国。它们的经济仍在增长,是东亚的主导力量。他们有问题得处理,但他们能够克服这些问题。
Russia: this is the least likely of the three. Russia is not the big, scary place that it was when it was part of the USSR. Their economy is still stagnant, and their military, while formidable, is still light-years behind, conventionally (for the most part), the US. Russia being a superpower once more will depend on how fast the Artic melts. If it's relatively quick (as in, it happening within the next 50–75 years), then they will become a dominant force once more. They stand to benefit from Climate Change, as the melting Artic will open up trade lanes there. Besides that, there's untold amounts of resources that remain untapped in Siberia.
俄罗斯:这是三个国家中可能性最小的。俄罗斯已经不像前苏联时期那么大,那么可怕了。他们的经济停滞不前,他们的军事力量虽然强大,但在传统意义上(在很大程度上)仍落后于美国。俄罗斯能否再次成为超级大国将取决于北极融化的速度。如果融化速度较快(比如,在未来50-75年内),那么他们将再次成为主导力量。它们将受益于气候变化,因为北极融化将打开那里的贸易通道。除此之外,西伯利亚还有不计其数的资源尚待开发。
Other than that, maybe India? But even them I'm not sure about that. The EU will not be, as I believe we are witnessing the beginning of the end of the European Union. It will be slow, but I do not believe there will be any sort of political/economic union between the countries of Europe 50 years from now, let alone any sort of European united military force. Really, no other countries have the capacities, let alone the will, to take on the role of being a superpower. Believe it or not, it's not a role that is coveted by every single nation. A good amount of the world is content with the way things are.
除此之外,也许是印度?但我也不确定。我认为,欧盟不会成为超级大国,我们正在见证欧盟解散的开始。它的解散将是缓慢的,但我不相信50年后欧洲国家之间还会有任何形式的政治/经济联盟,更不用说任何形式的欧洲联合军事力量。事实上,没有其他国家有能力,更不用说有意愿来扮演超级大国的角色。信不信由你,这不是每个国家都渴望的角色。世界上有相当多人对现状感到满意。
Erik Fogg, Studied International Relations at MIT, earning Bachelor/Masters. Focus on China
Hey! I graduated MIT with a bachelor/master in political science, focusing on International Relations. Studied China for a long time, and it's the "easy" answer to say that in 2065, China will be on top.
China may also simply not be interested in being a global superpower. China's focus is on China: it does not have global takeover ambitions, and never has. Its ambitions are to have security, and respect from the other global powers.
It's also a pragmatic country: it knows being a superpower is very expensive and drags a country into foreign wars. China may not want to be the world police—if someone else can subsidize free trade and global stability, China may want to stand aside as long as someone else is footing the bill.
George Friedman actually predicts that the United States will resurge as a global power, in his book, The Next 100 Years. Worth reading
嘿!我毕业于麻省理工学院,获得政治学学士/硕士学位,主修国际关系。研究中国很久了,答案"不费吹灰之力",到2065年,中国将位居榜首。
中国也可能对成为全球超级大国并不感兴趣。中国的焦点就是中国:它没有接管全球的野心,从来没有。它的野心是获得安全,并得到其他全球大国的尊重。
中国也是一个务实的国家:它知道成为超级大国代价高昂,而且会把一个国家拖入外部战争。中国可能不想成为世界警察——如果别人能够为自由贸易和全球稳定提供资助,只要有人买单,中国可能就会袖手旁观。
乔治·弗里德曼在他的书《未来100年》中预言,美国将重新崛起为一个全球大国。值得一读。
Vishnu
50 Years from now, I would say the current global order will stay as such. US will remain as the top superpower with Chinese nagging right under their nose. Meanwhile India will be sheer powerful than what it is right now but it will never become a superpower because of it's global policies. India never have a global foreign policy and it never will have.
US with it's top of the line army and tech line up will remain as the unchallenged superpower. But it's almost certain that US will be forced to face tons and tons of domestic problems than it is dealing with now.
50年后,我认为当前的全球秩序将保持不变。在中国咄咄逼人的情况下,美国仍将是头号超级大国。与此同时,印度绝对会比现在强大,但因为其全球政策,印度永远不会成为超级大国。印度从来没有也永远不会有全球外交政策。
美国拥有世界一流的军队和技术,依然会是无可匹敌的超级大国。但几乎可以肯定的是,美国将被迫面对比现在更多的国内问题。
China with their aggressive attitude will try to control the whole of Asia with Japan and India being it's biggest opponents in house and America on a global level. But when China climbs two steps on the ladder, US climbs four and hence they will never reach the level of US.
On top of everything, I would like to say, empires have fallen down in days from the height of their mightiness. Rome was the perfect example. In India Mughal empire came down to nothing within 100 years. So all these things are highly unpredictable.
中国试图控制整个亚洲,日本和印度是中国在亚洲最大的对手,而美国则是其全球最大的对手。但当中国向上攀爬两级台阶时,美国会向上爬四级,因此他们永远也追赶不上美国。
最重要的是,我想说的是,帝国已经从鼎盛时期衰落了。罗马就是一个完美的例子。印度的莫卧儿帝国在100年之内化为乌有。所有这些都是无法预测的。
Ambarish Chatterjee, Time Traveller through Internet
There is no guesses. I am certain U.S.A will remain the top Superpower 50 years from now. Why? Because of their robust economy, efficient military, unmatched global influence. No other country in this world have these 3 thing all together.
About China, definitely they will be superpower, but not at the top. Actually most of the prediction about China is Myth
不用猜。我确信美国从现在起50年后仍将是超级大国。为什么?因为他们强劲的经济,高效的军事,无与伦比的全球影响力。世界上没有哪个国家同时拥有这三样东西。
至于中国,他们肯定会成为超级大国,但不会是最大的。事实上,关于中国的大部分预测都是神话
About Russia, one of the top superpower during cold wars, but too much were lost after the breaking up of USSR. And then years after years of economic sanctions by the west crippled it's economy. Now though with new aggressive stand by Vladimir Putin, if we think Russia is becoming top superpower, we will be wrong. Still Russia heavily depend upon Arms Deals with India, China and other small countries. If that stops, they economy will be crippled again.
EU disintegrating slowly. within 50 year, I am sure, major powers in EU will exit from it.
About India, she just started her journey in global arena. A developing country, not developed yet. And with democratic governance, there are many road blocks. if India can be an economic power in 50 years, that would be the biggest achievement. Superpower is not her cup of tea.
至于俄罗斯,冷战期间的超级大国之一,但在苏联后,俄罗斯失去了太多东西。西方多年的经济制裁使其经济陷入瘫痪状态。现在,尽管弗拉基米尔•普京采取了新的强硬立场,但如果我们认为俄罗斯正在崛起为超级大国,那我们就错了。俄罗斯仍然严重依赖与印度、中国和其他小国的武器交易。如果这种情况停止,俄罗斯的经济将再次陷入瘫痪。
欧盟正在慢慢瓦解。我相信,50年内欧盟的主要大国都会退出欧盟。
而印度,刚刚开始她的全球之旅。一个发展中国家,还未成为发达国家。在皿煮治理下,印度面临着许多障碍。如果印度能在50年内成为经济强国,那就是最大的成就了。超级大国跟印度并没有关系。
Julian Martinez
1.The United States of America will be the top superpower 50 years from now. It has and will push for a strong military force throughout its lifetime. Also, the U.S. is one of the first countries to experience peace and will maintain that global peace. The United States' currency is used worldwide due to its reliability.
2.India is most likely to grow its power and become a superpower. It currently has a young and growing population that can push the India's economy forward. The grand issue India is facing is poverty which affects about 1/3 of its population.
50年后,美利坚合众国将成为最大的超级大国。它曾经并将永远发展强大的军事力量。此外,美国是最早体验和平的国家之一,并将维护这种全球和平。美国的货币因其可靠性而在世界范围内大量使用。
印度最有可能增强实力,成为超级大国。它目前拥有年轻且不断增长的人口,能够推动印度经济向前发展。印度面临的重大问题是贫困,约有三分之一的人口受到贫困的影响。
Honorable Mention: China seems to be at the verge of becoming a superpower, but faces many large internal issues that will soon negatively affect it. China is regarded as a major trading nation today and will be in the future, but if these internal dilemmas plague the country any more, China will not become a superpower within 50 years.
荣誉提名:中国似乎即将成为超级大国,但也面临着许多问题。中国现在是一个贸易大国,将来依然会是,但如果这些内部困境继续困扰中国,中国无法在50年内成为超级大国。
Michael A. Johnson, lives in The United States of America
I didn't read the other answers, but I'm sure they will agree. In 50 years time I believe that the world will have two superpowers. China and India. Both have large and diverse economies that seem to be slowing down no time soon. Both are heavily investing in modernized militaries, most importantly in their navies. Both are already nuclear armed countries. Most importantly both have large populations that can pull massive manpower in all fields. Really the world is returning to its natural state with China and India as the dominant powers.
我没有阅读其他的答案,但我相信其他人都会同意的。50年后,我相信世界将有两个超级大国。中国和印度。这两个国家的经济规模都很大,富有多样性,而且似乎近期都不会放缓。两国都在大力建设现代化军队,特别是海军。这两个国家都已经拥有核武器。最重要的是,两国都拥有庞大的人口,可以在所有领域吸引大量人力。实际上,世界正在回归自然状态,中国和印度是主导力量。
Tatsat Mishra, works at Freelancing
China. The present world understands economic power more than military power. With the grand plan of one belt one road and maritime silk route China will realise it's aim of becoming the centre of world
中国。当今世界对经济实力的重视超过了军事实力。随着一带一路和海上丝绸之路的宏伟计划,中国将实现其成为世界中心的目标。
(译者:Joyceliu)