Why do companies hire programmers from the U.S. and Western Europe when they can hire programmers remotely from India, China, and the Philippines for a lower price?
既然企业可以从印度、中国和菲律宾以较低的工资招聘到程序员,为什么还要招聘来自美国和西欧的程序员呢?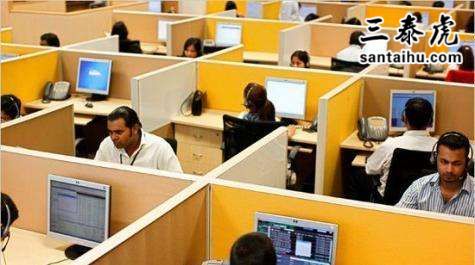 Quora读者的评论:
Filimon, studied at Technical University of Bucharest, Romania
There was a outsourcing trend to use Indians about five years ago. it is gone mainly for the following reasons:
1)The output was often poor, in house IT people had to correct errors and code provided by Indian companies.
2) Indian companies won bids by quoting very low prices, then they were unable to complete the work at the price stated, as costs were higher or they had no specialists to do the work. I was contacted once by an Indian IT company to work on their project in Switzerland. They offered me a pitiful day rate, then pestered me for a week to accept their offer. I had to block their number to get rid of them. Some colleagues had similar experiences with Indian IT companies. They win bids by quoting low prices then hunt for IT people to work on their projects for very poor wages/rates.
3) Eastern Europe especially Romania. Poland, Slovakia has even better programmers, all speaking good English and other European languages, and the time difference is maximum +2 hours from GMT. They are well trained, speak European languages (which Indians don't, they only speak English), provide good value for money and live in the proximity, so they are a better option than Indians. Eastern Europe now is the main IT outsourcer of Western Europe.
大约五年前,出现了雇佣印度员工的外包潮。这种外包消失的主要原因如下:
1)工作成果经常不理想,企业内部IT人员必须修正印度外包公司的错误代码。
2)印度公司以很低的报价中标,但因为成本较高或者缺少专业人员来负责工作,他们无法按规定的价格完成工作。有一次,一家印度IT公司联系我,让我参与他们在瑞士的项目。他们给我的报价很低,然后跟我纠缠了一星,让我接受他们的报价。我不得不屏蔽掉他们的号码来摆脱他们。一些同事也有过这样跟印度IT公司打交道的经历。他们以低价中标,然后以极低的工资/收费标准寻找IT人员为他们的项目工作。
3)东欧,尤其是罗马尼亚、波兰、斯洛伐克有更好的程序员,他们都能说流利的英语和其他欧洲语言,时差最多只有两小时。他们受过良好的训练,会说欧洲语言(印度人不会,他们只会说英语),物有所值,离得近,所以他们是比印度人更好的选择。东欧现在是西欧的主要IT外包商。
译文来源:三泰虎 译者:Joyceliu
Ryan Mattes, 20 years writing software
I work for a company that makes quite a lot of money cleaning up the messes from offshore development. Quite a lot of small, 3-person shop work too.
It's not a matter of better or worse programmers, it's a matter of better or worse processes, documentation, communication, understanding business requirements, and planning for the future as a partner. We don't just take jobs for money, we take an interest in our clients, understand their culture, learn their business, understand what their pain points are, get to know their budget cycles, and work with them for the long term. Of course it costs more in the short term.
When we bid on a project and they say "this other small shop/outsourcer/my nephew says they can do it for half the cost in half the time" we say, "good luck!" and show them the door. They end up paying 3 or more times as much as we originally bid, and have an inferior product, because all they hired was a developer, and what they needed was a team that was willing to learn their business.
Better than half of those clients come back within a year and tell us they made a huge mistake and ask if we can help. Of course we can, but it often means throwing away their outsourced solution and starting again from "what does your company do?"
我在一家公司工作,我们公司通过解决海外开发的烂摊子赚了不少钱。其中还包括了很多3人小作坊。
这其实跟程序员的好坏没关系,而是流程、文件、沟通、理解客户的商业需求以及作为合作伙伴对未来进行规划存在问题。我们不只是为了钱而工作,我们对客户感兴趣,理解他们的文化,了解他们的业务,明白他们的痛点,了解他们的预算周期,并与他们长期合作。当然,短期内成本会更高。
当我们投标一个项目时,他们说"有一家小公司/外包商/我侄子说他们可以用一半的时间、以一半的成本完成这个项目",我们只能说,"那就祝你们好运了!"他们最终付出的费用是我们最初报价的3倍甚至更多,而且他们的产品质量很差,因为他们只雇佣了一个开发人员,可他们需要的是一个愿意学习他们业务的团队。
超过半数的客户在一年内回头跟我们说,他们犯了一个巨大的错误,询问我们是否可以帮忙。当然可以,但这通常意味着放弃他们的外包解决方案,从"你的公司是做什么的?"重头开始。
Remember, it takes more than just a good developer to turn business process into software. It takes architects, engineers, business analysts, programmers, art directors, and project managers, working together as a team, with the common goal of making that business and its customers happy.
Our hourly rate may be double or triple what small shops and offshore developers charge, but we get the right job done, the first time, on time, and on budget, and there's a lot to be said for that. Offshore developers can never promise that, because when there's trouble, I can show up at your office and walk you through it. I can spend evenings on site learning your back end systems. I can go have drinks with your IT guys and find out where the real bottlenecks are. I can sit with you in person with a whiteboard until I understand how your business operates, so that we both understand what the real requirements are. There is no replacement for a good, local developer.
记住,将业务流程转化为软件不仅仅需要一个好的开发人员。还需要架构师、工程师、业务分析人员、程序员、艺术总监和项目经理,组成一个团队一起工作,共同的目标是满足公司业务和客户。
我们的时薪可能是小公司或海外开发人员的两倍或三倍,但我们能一次搞定、准时、按预算完美地完成工作。海外开发人员永远无法保证这一点,因为当麻烦出现的时候,我可以去你们的办公室帮你们解决。我可以用几个夜晚在你们公司现场熟悉你们的后端系统。我可以和你们的IT人员一起去喝酒,看看真正的瓶颈卡在哪里。我可以和你们坐在一起,拿着白板,直到我搞懂你的业务是如何运作的,这样我们都能明白真正的需求是什么。优秀的本地开发人员是无可替代的。
Branko Dimitrijevic
Let me offer a perspective of somebody "on the other side"...
I work for a small development team in Eastern Europe (Serbia) and I can honestly say that we don't get work because we are cheaper (even though we are), but because we get things done.
We are very proactive in gathering requirements (a lot of GoToMeeting, Skype, draft specifications going through iterations etc.), our codebase is clean, reusable, well documented (in English), thoroughly unit-tested, thoroughly manual-tested by our QA team, and meant to last for years.
And more than one time, we have been in a situation to clean-up the mess made by other people, both "eastern" and "western". It was not a matter of price, it was a matter of customers getting a usable system.
So, if you love programming, go for it! Ultimately, it won't matter whether you are somewhat cheaper or not... what will matter is your ability to get things done!
让我从另一个角度来看看……
我在东欧(塞尔维亚)的一个小型开发团队工作,我可以诚实地说,我们获得工作机会的原因并不是我们价格低(尽管我们确实是),而是因为我们完成了工作。
我们在收集需求方面非常积极(无数会翼通、Skype、反复易稿等),我们的基础代码干净、可重复使用、文件记录清晰(用英语写就)、经过彻底测试、质量管控团队会进行全面手工测试,并持续数年时间。
已经不止一次了,我们接手解决其他人制造的混乱,无论这些人是"东方人"还是"西方人"。这不是价格的问题,而是客户能否得到合用的系统的问题。
所以,如果你喜欢编程,那就放手去做吧!最后,你的收费是否便宜并不重要……重要的是你有没有做事的能力!
Krystian Cybulski, Entrepreneur, web app developer since the prior century
Many companies do hire programmers remotely. Many don't. There are many reasons. Here are ones that I've experienced personally, both from a contractor and corporate perspective.
timezone difference makes collaboration more difficult
if the tools and culture is not set up for remote work, working efficiently with remote workers will be difficult
cultural differences
许多公司确实雇用远程程序员。也有很多公司不这么做。原因有很多。以下是我的个人经历,分别从承包商和企业的角度来看。
时区差异使得协作更加困难
如果没有为远程工作准备好工具和文化,那么很难和远程工作人员高效配合。
文化差异
I'll focus on the last one some more, as it is nuanced. A developer's skills are only part of the story. Different developers work better in certain environments than others. I have found that working with people from other countries is more difficult as there are cultural differences. Sometimes, these are a big enough problem where they prevent good work. I've had a chance to work with people abroad who were excellent at what they did and also fit in culturally. Unfortunately, I've also had many instances where the developer may have been skilled, but culturally did not fit.
I will post some personal experiences of the difficulties I've had working with people from certain regions.
我会更关注最后一点,因为这很微妙。开发人员的技能一小部分。不同开发人员的工作表现在特定的环境中比其他人得更好。我发现和其他国家的人一起工作更困难,因为我们存在文化差异。有时,这是一个很大的问题,会妨碍良好的合作。我曾有机会与在海外工作的人共事,他们在工作中表现出色,也适应当地的文化。不幸的是,我也遇到过许多这样的情况:开发人员可能很熟练,但文化上不合适。
我把自己在与来自某些地区的人共事时遇到的困难写出来。
Eastern Europe
I was born in Poland and have spent the majority of my life in the US. I am now living in Poland again, and am working remotely. I have had a chance to work with developers in Poland, Ukraine, and Russia. I've found that developers from Eastern Europe are great at writing software to specifications, but have difficulty thinking of solutions that will work well from the user's perspective. In situations where specs are vague or non-existent, they have a difficult producing usable software. They can be stubborn and very rule-oriented. This can get in the way of developing good software.
东欧
我出生在波兰,在美国度过了我生命中的大部分时间。我现在又回波兰了,远程工作。我曾有机会与波兰、乌克兰和俄罗斯的开发人员合作。我发现来自东欧的开发人员非常擅长编写符合规范的软件,但是很难从用户的角度出发,给出很好的解决方案。在要求不清晰或缺失的情况下,他们很难开发出好用的软件。他们可能很顽固,遵守规则。这可能也会妨碍好软件的开发。
India
I found that Indian devs I've worked with abroad, when asked about something, the answer is always a "yes", and almost never "no", "maybe" or "I don't know". Most Indian developers I've worked with always promised a lot but often could not deliver. I've found that even when traveling in India and asking for directions, I will be told incorrect ones, but not once have I heard "I don't know." I've spoken to Indian colleagues in the US about it. They explained to me that it's about saving face. They told me that what is said is just as important as how it is said, and that to them it is obvious when someone is saying "yes" but means "no" (or giving false directions to hide the fact they don't know). While I respect other cultures, I find this behavior difficult and frustrating. It gets in the way of building good software, as a significant effort needs to be put on figuring out what the developer really means.
印度
我发现,我在国外合作过的印度开发者被问到什么事时,总是回答"是的、好的",几乎从不说"不"、"可能"或"我不知道"。与我合作过的大多数印度开发公司总是承诺很多,但往往无法兑现。我发现,即使在印度旅行和问路时,我也会被告知错误的方向,但我一次也没有听到"我不知道"。我和在美国的印度同事谈过这件事。他们向我解释说这是为了面子。他们告诉我,说什么和怎么说一样重要,对他们来说,当有人说"是的、好的",但意思是"不",他们是很清楚的。虽然我尊重其他文化,但我觉得让我这么做很难,令人沮丧。这么做对开发出好的软件有害无益,因为需要付出大量的努力才能弄清开发人员真正的意思是什么。
When hiring abroad, there are costs which are not easily captured in the hourly rate. When hiring for a remote position, I do not care where you are based. However, I do care that you will be a contributing member of a team and that you will fit culturally. I will continue to work with developers in different countries,good engineers are expensive, regardless of where they're based.
在海外招聘时,有些成本是很难用小时工资计算的。招聘远程职位时,我不在乎你在哪里工作。但我关心你能不能成为团队中能做出贡献的一员,你能不能适应文化。我会继续与不同国家的开发人员合作,好的工程师可是很贵的,跟他们在哪儿没关系。
Andrey Ryazanov, Product Manager in NYC FinTech
Let me take a stab at this from a Product Manager (presently FinTech) perspective.
As others have mentioned in previous posts, there is more to being a good developer than just speaking english and costing less. The most valuable things that I've found with the various teams that I've worked with (onshore and offshore) in the past, are the intangibles.
While it's certainly possible to manage a remote development team, the fact of the matter is that you're never going to get results that are quite as good as having one on-location with your stakeholders and product team.
让我从产品经理(目前是金融技术)的角度试着回答一下。
正如其他人在之前的回帖中提到的,要成为一名优秀的开发人员,不仅得会说英语或压低成本。我在过去与不同团队(国内国外都有)的合作中发现的最有价值的东西是无形资产。
虽然管理一个远程开发团队肯定是可行的,但事实是,你永远无法得到与你现场配合的产品团队一样好的结果。
While you're working on very simple projects and systems, remote work is great - however at some point in a company's lifecycle, those simple systems need to mature and then be maintained for the long haul. You can present people with all of the powerpoint decks, JIRA tickets and emails you want, but developers (at least senior developers) need to truly understand the company and its future direction in order to make good technical and architectural decisions for what teams are building.
如果你处理非常简单的项目和系统,远程工作很棒——但是在公司的某个时刻,这些简单的系统需要成熟起来,长期维护。开发人员(至少是高级开发人员)需要真正了解公司及其未来的发展方向,以便为团队构建的内容做出良好的技术和架构决策。
That's not to say that offshoring is a bad solution - it's not. There are plenty of companies which don't have the need for complex, easy-to-maintain or change systems for whom the concept of offshoring is perfect - or which are just starting out and can't afford local talent. The last company that I worked at had great success (and some failures) building a custom (fairly basic) CRM system with an offshore team in India. Even my current company began its life with offshored software development talent. At the same time, there came a point in the company's maturity where it could no longer to afford to cut corners on software development because any competitor which had a local dev team would outpace us in a matter of months.
我并不是说海外外包是糟糕的解决方案——并不是。对于许多不需要复杂软件、易于维护或更改的系统的公司来说,海外外包的概念是完美的——或者这些公司刚刚起步,负担不起本地开发人员的费用。我上一个雇主在印度有一个海外团队,成功(也有过一些失败)地构建了一个定制(很基础的)CRM系统。我现在的公司也是靠着海外软件开发人才起步的。但是在公司的成熟期,就不能再在软件开发上偷工减料了,因为任何拥有本地开发团队的竞争对手都将在几个月内超越我们。
Justen Robertson, freelance full-stack developer at Toptal
There are plenty of situations where overseas programmers are a great fit, but here are a few things on the "con" list when making a decision to hire/contract overseas.
在很多情况下,海外程序员都是非常合适的人选,但在决定聘用/签约海外程序员时,有以下几点"缺点"。
timezone issues - when you're working with tight deadlines or with a team that does a lot of constant, direct communication (e.g. in the planning phases of a project or in a small agile shop), sometimes the 6-12 hour loop between business hours on opposite sides of the world is too long to wait for feedback.
face time - some clients and managers just want face-to-face communication. Personally I'm comfortable communicating via email only, but other personality types need to see you and speak to you in person. Lack of real-time, in-person communication can cause a lot of friction and miscommunication with these folks.
cultural differences - building rapport among team members is more difficult the fewer points of reference they share. There are also some jobs where cultural awareness is important. Suppose you're working on content that is culturally aligned (say, a local politician or country music star's website) - it's easier for someone with a different background to be oblivious to issues that are obvious to locals.
时区问题——当你时间紧迫或团队需要持续直接沟通时,为了等待答复反馈要等上6-12个小时的时差,就太漫长了。
面对面交流——有些客户和经理只喜欢面对面交流。就我个人而言,我喜欢只通过电子邮件交流,但有的人性格不一样,就想见你,和你当面交谈。缺乏实时、面对面的交流会导致与这些人产生很多摩擦和误解。
文化差异——团队成员之间建立融洽关系的难度更大,因为他们的共同点比较少。对某些项目,文化意识也很重要。比如您要做的是跟文化相关的内容——对于不同背景的人来说,更容易忽略对当地人来说显而易见的问题。
On the darker side of things, there's rank racism and nationalism, but people who hold those kinds of beliefs aren't the type of people I like to work for.
On a personal note, I have had very positive experiences working with developers from other countries, including India, Israel, Brazil, Germany, the UK, and Australia, just off the top of my head.
说得更负面一些,还有种族主义和民族主义的问题,但我不喜欢为秉持这种信仰的人工作。
就我个人而言,我与来自其他国家的开发人员合作过,比如印度、以色列、巴西、德国、英国和澳大利亚等,都还挺不错的。
Jillian Tayeh, Tech Recruiter at Condé Nast
Many companies will begin by outsourcing or using freelancers because it can save some time initially - you have a whole team "boxed" and ready to go. It is also incredibly hard and time consuming to build a great internal team so if something needs to get done immediately, freelance or overseas teams may be the only viable option. Over time, however, having an in house team becomes preferable for a number of reasons:
许多公司会从外包或雇佣自由职业者开始,因为这可以节省一些时间——你有一个完整的团队"框"和准备去。建立一个优秀的内部团队是非常困难和耗时的,因此如果需要立即完成某些工作,自由职业者或海外团队可能是唯一可行的选择。然而,随着时间的推移,拥有一个内部团队变得越来越可取,原因如下:
everyone is working in the same/similar time zone which can ease communication
it's easier to make quick decisions about products and execute when you can address a whole team or a few individuals in person rather than having to set up a google hangout or skype with your overseas team
you know that the team you hire is 100% focused on your company versus freelancers that may have their time split between several clients
you can create an internal culture that allows for engineers and designers to think creatively about the business problems and be more involved in the day to day updates about the direction of the company and company goals
longer term projects may exceed the amount of time a contractor can commit to
每个人都在相同/相近的时区工作,方便沟通
当你可以与整个团队或几个人面对面交流时,就更容易快速做出产品决策并执行下去,不必与海外团队skype连线。
你雇佣的团队会100%专注于你的公司,而自由职业者的时间可能要分配给几个客户
您可以创建企业内部文化,允许工程师和设计师创造性地思考业务问题,并更多地参与到公司经营方向和公司目标的调整中
时间周期较长的项目可能会超过承包人允诺服务的时间