600 Indian students held in US for immigration rules violation
因违反移民法规,600名印度学生在美被拘
HYDERABAD: 600 Indian students have been detained in the US for alleged immigration rules violations.According to the American Telugu Association, the students were detained after raids by US Immigration and Customs Enforcement agency.
海德拉巴: 因违反移民法规,600名印度学生在美国被拘留。据美国泰卢固人协会称,这些学生是在美国移民和海关执法局的突击检查后被拘留的。
It pointed out in a Facebook post that the Department of Homeland Security, US Immigration and Customs arrested scores of Telugu students nationwide in crackdown on foreign students who were staying in the country without proper authorization.
美国泰卢固人协会在Facebook上的一篇帖子中指出,美国国土安全局、移民与海关执法局在全国范围内逮捕了大量泰卢固学生,以打击未经适当授权并滞留在该国的外国学生。
The Department of Homeland Security said it set up a fake university in Farmington Hills, MI to target foreign students who were staying in the US without proper authorization, according to federal indictments unsealed in Detroit Wednesday.
周三在底特律公布的联邦起诉书显示,美国国土安全局称密歇根州法明顿希尔斯一所假大学收容那些滞留在美国的外国学生。
The American Telugu Association said from 2015, the university was part of a federal law enforcement undercover operation designed to identify recruiters and entities engaged in immigration fraud. Eight student recruiters were charged with participating in a conspiracy to help at least 600 foreign citizens stay in the US illegally, according to the indictments.
美国泰卢固人协会表示,从2015年开始,这所大学是联邦执法部门秘密行动目标的一部分,目的是查明从事移民欺诈的招聘人员和实体。起诉书显示,8名招聘人员被控参与一项阴谋,帮助至少600名外国公民非法留在美国。
"This news was brought to the attention of the American Telugu Association by the affected students and their friends," the association said expning its course of action.
该协会称:"涉事学生及其朋友让这个消息引起了美国泰卢固协会的注意。"
Ever since the American Telugu Association started getting calls for guidance and help, the ATA leadership and teams in various cities swung into action. Since the early hours of Jan 30th, 2019, the ATA Legal team and local ATA teams reached out to the Indian Students Associations of various universities. They have been extending guidance to the students and affected parties by advising and counselling them on the next course of action.
自从美国泰卢固人协会开始求助电话以来,其领导层及各个城市团队迅速采取了行动。自2019年1月30日凌晨起,美国泰卢固人协会法律团队及其团队与各高校的印度学生协会取得了联系。并向涉事学生提供指导和建议。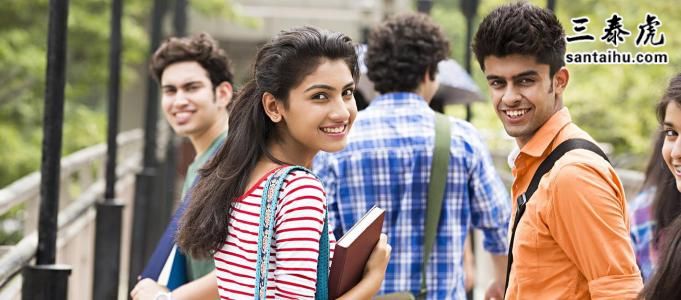 资料图
印度时报读者评论:
译文来源:三泰虎 http://www.santaihu.com/46977.html 译者:Jessica.Wu
Abhinav ?Maddy? - 39 mins ago -Follow
Bringing Shame for India. And now Indian Embassy has to confront these irregularities. Apna hi sikka khotta h.
这给印度带来耻辱。给印度大使馆带来了麻烦。
Frequent Flyer - Bhubaneshwar - 31 mins ago -Follow
Hundred arrested wow
啊,已经逮捕了几百人啦
Indian - Kochi - 46 mins ago
Lot of Andhra PEOPLE are REALLY TALENTED.
But A LOT of FAKE CHEATERS also are there.
I have heard U.S. has STRINGENT background verification for STUDENTS from Andhra Pradesh.
Personally I have met Andhra Engineers who COULD NOT EVEN SPEAK ENGLISH.
Engineering courses are conducted in ENGLISH.
How can they become ENGINEERS without knowing ENGLISH?
FAKE COLLEGES and FAKE DEGREES should be STOPPED. It is BRINGING shame to India.
很多安得拉邦人很有天赋。但是也出了很多骗子。
我听说美国对来自安得拉邦的学生有严格的背景核查。
我见过安得拉邦的工程师,他们甚至不会说英语。
工程课是用英语授课的,他们不懂英语怎么当上工程师的?
应该打击假大学和假学位,否则会令印度蒙羞
MrBoobs - Right Here - 58 mins ago -Follow
hahahahahaha...all of them are gultis or gultus or telagus whatever you call them..they''re all from Andhra. Andhra is like the Bihar of the South. The biggest cheats and liars with no self respect or morals and biggest cowards
他们都来自安得拉邦。安得拉邦就像南部的比哈尔邦,盛产骗子和懦夫。
Siddarth - 50 mins ago -Follow
The only dream for most of these guys from unified Andhra is to go to the US. Heard a Telugu friend of mine saying that they are willing to spend lakhs with no return just to step foot in the US. With little skill they somehow survive just to earn money. Why become a Bhikari outside when you live a life of dignity in your own country. Sad.
对于这些来自安得拉邦的人来说,唯一的梦想就是去美国。我一个泰卢固朋友说,为了去美国,他们愿意花上几十万卢比,即使没有回报。他们几乎没有什么技能,只是为了赚钱而活。当你在自己的国家能过上有尊严的生活时,为什么要在外面做苦力呢?悲哀。
nitin sharma - Canada - 47 mins ago -Follow
Biharis are better than these Telugus at least they r not doing these things regularly.Bringing bad names to all Indians in India and those who r living abroad
比哈尔邦人比泰卢固人好,至少他们不经常做这种非法的勾当。败坏了国内外的印度人的名声。
Pkm - Lagos - 57 mins ago -Follow
Visit any owned massage parlor and you'll see them all.Especially in Princeton and Edison NJ
去任何一家开的按摩院都能看到他们,特别是在普林斯顿和新泽西州爱迪生。
Modi Manmohan Bhai Bhai - Bharat - 49 mins ago -Follow
I am converting myself to a Telegu from tomorrow...Lots of benefits...
从明天开始,我要当泰卢固人…有很多好处……
Indian - Panvel - 38 mins ago
Do you see, mostly they are from Telugu areas in Telangana and Andhra Pradesh, where reportedly they have agents to provide fake educational documents and "assist" in getting visas. They are spoiling good name of Indians abroad especially in the U.S
看看,他们大多来自泰伦甘纳邦和安得拉邦的泰卢固人所在地区,据报道,他们在那里有中介提供假的教育文件,并"协助"获得签证。他们破坏了印度人在海外的好名声,尤其是破坏印度人在美国的名声
Venkatesh Rchandra - 51 mins ago -Follow
Goltland Gumbesi in Action! Reports indicate many work ilegally in Fuel stations in Dallas and Houston too. Time to clean it up. They bring a bad name to India.
是时候采取行动了!有报道称,达拉斯和休斯顿的加油站也有很多非法移民在那工作。是时候清理了,他们给印度带来了坏名声。
FC UK - 37 mins ago -Follow
Thugs of Congress have been caught in US !!!
国大党的徒在美国被抓了!!
SYED ABDULMUQTADIR - Jeddah - 57 mins ago -Follow
Andhra media is silent.
安得拉邦媒体保持沉默。
WB New - India - 2 mins ago -Follow
That''s a clever way to catch hold of illegal ones but in India, human ri-ts would have prested like hell if Indian agencies had done something like this. Maybe the FM personally would have rescued them. Now are those arrested would be deported after they serve their sentence?
这是抓捕非法移民的好办法,但是在印度,如果印度政府机构这么做,有些组织会拼命抗议的,也许会出面救他们。那些被捕的人在服刑后会被驱逐出境吗?
Balwinder Minhas - 6 mins ago -Follow
I think there are more well educated.. Telugu people in US.. Pl do not put ALL telugu as bad. I had many fellow students and were so good and nice.
在美国的泰卢固人大多受过良好教育。请不要把所有的泰卢固都当成坏人。我有很多泰卢固同学,他们都很不错。
Dilip - Ahmedabad - 7 mins ago -Follow
Many Telugu with poor degrees and improper status do stay in the US.
许多学历低、没有合法身份的泰卢固人确实留在了美国。
somat - 9 mins ago -Follow
everyone is aware of visa frauds in US going back for decades. if US is serious then they can really put thousands of indians in trouble. not the fault of the young men who go their to seek better job, fault of our govt who for decades ignored this fact for long time. GOI should negotiate with US govt to grant an amnesty for all indians who in past committed fraud and willing to come back after cooperating with US law enforcement. if this doesn''t happen some day or other a hell lot of indians are going to face trouble.
几十年来,大家都知道美国签证欺诈。如果美国是认真的,那么他们真的会让成千上万的印度人陷入麻烦。这不是年轻人的错,他们去美国是为了得到更好的工作,而我们政府几十年来长期忽视这一事实。印度政府应该和美国政府谈判,赦免所有过去有欺诈行为的印度人,让他们在配合美国执法部门的工作后回国。否则,很多印度人将面临麻烦。
S Deepak - 13 mins ago -Follow
Blind run behind green currency, and better lifestyle leads these people to do these things and take unethical shortcuts. They don''t want to live in their own country and make it a better place to live. Be a true patriot, live in India, generate employment. Any day better than going to some other country and violate rules. Jai Hind!!!
盲目追求美国生活方式促使这些人铤而走险。他们不想在自己的国家生活,也不想把自己国家建设成一个更宜居的地方。做一个真正的爱国者,住在印度,为印度创造就业,这比去其他国家违反法规要好。印度必胜! ! !
Atul Guleria - 17 mins ago -Follow
even the poor vendors at tea stalls in India holds more dignity than these overeducated retards who are dying to become a beggar in America.
即使是印度茶摊上的穷摊贩,也比美国那些受过高等教育、渴望成为乞丐的笨蛋更有尊严。
DR.MAHADEVAN IYER - 20 mins ago -Follow
i hear very disparging comments in US about telugus.More guys who are shot in US are telugus.
Why this craze for a country where you are not wanted?
我在美国听到了对泰卢固人的轻蔑评论。在美国被枪杀的人更多的是泰卢固人。为什么他们那么想去一个根本不需要他们的国家?
Mushtaq - 25 mins ago -Follow
Cheats have been held....oh dear it's US not India where you can go free
骗子被抓了…在印度,你们可以自由自在的,可你们偏要去美国。
Tvkon - 27 mins ago -Follow
Telugu people are in news for many things in America. This is not good. Any Indian related organisation should not be doing any shameful things outside India. They are just impacting rest of Indian communities who are aspirant to do something outside India. More over this will bring shamefulness to India.
在美国,泰卢固人常常上新闻,这不是什么好事。印度人都不应该在国外做非法勾当,否则会影响海外印度人的名声,会令印度蒙羞