India to buy 2 more AWACS worth Rs 5.7k crore from Israel
印度将再从以色列购买2架预警机,价值570亿卢比
NEW DELHI: India is finally close to approving the over $800 million (around Rs 5,700 crore) deal for two more "Phalcon" airborne warning and control sy em (AWACS) aircraft from Israel, which comes soon after it inked a Rs 4,577 crore contract for air defence radars with the Jewish state.
新德里消息: 印度将批准一项价值8亿多美元(约合570亿卢比)的采购协议,从以色列再购买两架"费尔康"空中预警机。此前不久,印度刚刚与以色列签署了一份457.7亿卢比的防空雷达合同。
Reinforcing Israel's status as one of the top arms suppliers to India, the armed forces are also looking to induct additional "Heron" surveillance and armed drones as well as "Harop" killer unmanned aerial vehicles, which act as cruise missiles by exploding into enemy radars and other targets, from the country.
以色列是印度最大的武器供应国之一,为了巩固这一地位,印度军方还希望从以色列引进更多的"苍鹭"侦察机、武装无人机,以及"哈罗普"自杀式无人机,这种无人机发现敌方雷达和其他目标后,会飞向目标并引爆弹头,可以起到巡航导弹的作用。
With Israeli Prime Minister Benjamin Netanyahu keen to visit India in mid-February, Tel Aviv is also pushing for a renewed deal for the "Spike" anti-t k guided missiles (AMs). This comes after India in late-2017 cancelled a proposed Rs 3,200 crore deal for 8,356 medium-range Spike missiles, 321 launchers and 15 simulators after DRDO said it could deliver a more technologically advanced man-portable AM within a couple of years, as was reported earlier by TOI.
由于以色列总理内塔尼亚胡希望在2月中旬访问印度,以色列方面也在推动一项新的"长钉"反导弹(AMs)交易。《印度时报》早些时候曾报道, 在此之前,印度在2017年底取消了一项价值320亿卢比的合同,该合同涉及8356枚中程"长钉"导弹、321套发射装置和15台模拟器,原因是印度国防研究与发展组织(DRDO)表示,它能在几年内交付一种技术更先进的单兵便携式反导弹导弹。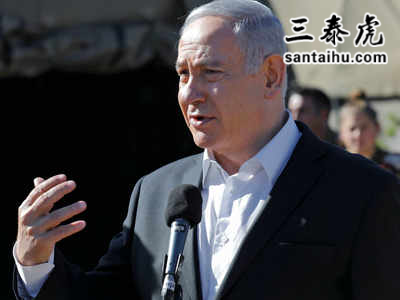 In another mega contract worth an estimated Rs 12,640 crore, Israeli firm Elbit Sy ems is also competing with Nexter Sy ems of France for suppling India with 400 towed 155mm artillery gun sy ems, which is to be followed by another 1,180 such guns to be made in India.
在另一份价值约1264亿卢比的大合同中,以色列埃尔比特系统公司也在与法国Nexter系统公司竞争,为印度提供400套155毫米牵引火炮系统,随后印度将再生产1180套这种火炮。
But that is in the future. For now, India recently inked the Rs 4,577 crore deal with Israeli Aerospace Industries for 66 fire control radars, with maintenance transfer of technology. These 3-D surveillance and tracking radars will replace the aging Flycatcher radar sy ems present with the Army's Air Defence Corps.
印度最近与以色列航空工业签署了价值457.7亿卢比的合同,购买66套火控雷达,含技术转让。这些3-D监视和追踪雷达将取代陆军防空部队现有的老旧捕蝇雷达系统。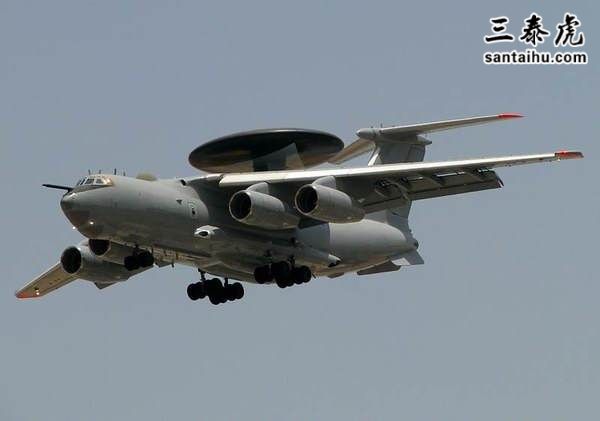 资料图
印度时报读者评论:
译文来源:三泰虎 http://www.santaihu.com/46976.html 译者:Jessica.Wu
外文:https://timesofindia.indiatimes.com/india/india-to-buy-2-more-awacs-worth-rs-5-7k-crore-from-israel/articleshow/67765253.cms
Dasharathi - Bangalore - 4 hours ago -Follow
Kudos to Modiji & team for strengthening Bharat''s defense without scams unlike in UPA era
莫迪及其团队买军火加强国防,且没有传出拿回扣的丑闻,这一点与国大党时代不同。向莫迪及其团队致敬!
Rajeev - 2 hours ago -Follow
I can say Israel is the only tru friend India can have, they have world sharpest brain and India also do possess same; bring this country as closer as possible forget USA, , Russia. They alone are enough.
可以说以色列是印度唯一真正的朋友,他们是世界上最聪明的,印度人也是。我们应该拉近和这个国家的关系,忘掉美国、和俄罗斯吧,有以色列就够了。
Bajrang - 3 hours ago -Follow
Pappu, here's more ammunition for you to question the motive behind this and cry hoarse. By the way do you know the full form of AWACS? How can a mentally deranged person understand elementary stuff. So go to the media and blame Modi.
拉胡尔,又有武器采购合同了,你是不是又要质疑背后的动机,是不是又要叫嚣反对了。顺便问一下,你知道AWACS(机载警报与控制系统)的全称吗?一个精神错乱的人怎么理解得来这种东西,还是收买媒体去谴责莫迪吧。
urs ago -Follow
Much needed deal. This will also boost more closer relationship between India and Israel. Also increases Indian military capabilities.
急需这笔交易。同时能加强印度和以色列之间的关系,提高印度的军事能力。
Bare - 3 hours ago -Follow
India can never get to the enviable position of being an exporter of technology simply because we are too socialist. Our po iticians will never allow this country to come up. We like things like reservation for the undeserved.
就因为太过,印度永远不可能成为令人羡慕的技术出口国。我们的政客永远不会允许这个国家崛起,他们喜欢给不称职的人预留名额。
VSM RJT - 3 hours ago -Follow
India''s defence has to be surplus not in short supply. We need drones badly.
印度的国防采购必须充足,不能短缺。我们急需无人机。
proud Indian - cow country - 2 hours ago
With these AWACs, armed drones and missiles, India will be an instant superpower. Kudos to Modi.
有了这些预警机、武装无人机和导弹,印度立马就能成为超级大国。向莫迪致敬。
Sanjoy Pandey - 3 hours ago -Follow
Well, this is a positive step to strengthen defense.
这是加强国防的积极措施。
Ram Sridhar - 3 hours ago -Follow
Strong relationship with Israel is the go. Israel makes any agresion on their soil, is retaliated and given back to the Nations trying cause them issues. It is time India learns from them and give it back to Pakistan, so that they should be scared of coming near Indian soil. I prey and wish Modiji getting ed again and again.
与以色列建立牢固的关系势在必行。如果其领土遭到侵略,以色列都会进行报复。印度是时候向他们学,对巴基斯坦进行反击了,这样他们就不敢靠近印度领土。我祈祷莫迪再次当选。
Bhai Jan - 4 hours ago -Follow
Such like news of buying huge piles of iron junk and scrap from all over the world are most pleasing for the BIackies. Not knowing as to what is the aim and purpose of the purchase it must have an exorbitant cost to show to the stupid public. This neither impresses nor Pakistan but attraction of ves is certain throughout Kanjurkhana.
从世界各地购买大量破铜烂铁,对于莫迪的支持者来说是最喜闻乐见的。不管出于何种目的,购买武器的价格都是天价,然后糊弄民众。这些武器并不能震慑和巴基斯坦,但肯定能拉来。
Subhash Phakade - Kolhapur - 2 hours ago -Follow
Unnecessary spending. Money should be spent on welfare, development and research.
这是不必要的开支。应该把钱花在福利、发展和研究上。
Moon - Delhi - 2 hours ago -Follow
What about indigenous development of AWACS sy ems?
不如我们自主研发空中预警机?

Pramod - Sambalpur - 2 hours ago -Follow
India has to develop AWACS by rigorous effort by any means.we have no dearth of talent. We have to mobilise our talent and other resources so as to develop the sophisticated military arsenal indigenously .We have not given serious attention to this. Fund allocation should be given. pkpatra
印度该竭尽所能自主研发预警机了,我们并不缺乏人才。得好好利用人才,好好利用资源,自主发展尖端武器,在这一点我们从没有认真对待。政府应当划拨研发资金。
roshanroshan100 - Location - 1 hour ago -Follow
THE EXISTENCE OF SUCH A DUFFER FILLED COUNTRY CALLED INDIA IS STRENGTHENING THE ECONOMIES OF RUSSIA,U.S,ISRAEL,FRANCE ,BRITAIN..THESE COUNTRIES MUST BE GRATEFUL TO INDIA FOR THIS
印度这个傻乎乎的国家正在推动俄罗斯、美国、以色列、法国、英国经济的发展。这些国家怎么不感谢印度啊。
Deepak - Karnataka - 1 hour ago -Follow
Here too UPA got 3 Awacs for 1.1 billion but Modiji is paying more for the lesser number!!!.
国大党花了11亿买了3架预警机,莫迪花了更多的钱,买到的预警机却更少!!
proud Indian - cow country - 2 hours ago
could not buy AWACS, drones from anyone, how come they have more AWACs and drones than the mighty India?
谁都不卖预警机和无人机给,为什么的预警机和无人机比印度还多?
Shinto James - Location - 4 hours ago -Follow
RAFALE ALSO MAKES IN FRANCE..2 CRORE JOBS GOT TO FRANCE..POOR INDIANS.
阵风战机在法国制造,2000万就业机会流向了法国……可怜的印度人。
Prashant - Mumbai - 14 mins ago -Follow
We are not manufacturing these defence requirements our selves because of kickback. Right from the defence personnel to Po itical . Every body gets huge extra money. New leader is required to change this.
我们不自己造武器,是因为有人会吃回扣,从国防部到政党,每个人都能得到巨额的回扣。需要新的领导人来改变这一点。
Mahesh - 19 mins ago -Follow
Does India study and try to understand the Technology behind it. We have been building Russian aircrafts under licence but barely tried to learn anything from it and develop out technologies. On the other hand have been able to study crashed American aircrafts and copy or develop advanced technologies including stealth from them. Hope the scientific community and go nment takes ne of it.
印度就不能自己研究吗? 我们已经获得许可,自主建造俄罗斯飞机,但几乎没有从中学到任何东西,没有开发出新的技术。另一方面,已经通过研究坠毁的美国飞机,开发出先进技术,包括隐形技术。希望印度科学界和政府注意到这一点。
Prashant - Mumbai - 20 mins ago -Follow
We export our scientist to the world then why we can not manufacture these items here. It is total failure of current leadership. We need a leader who can create institutions for manufacturing our own requirements.
我们向世界输出科学家,为什么我们自己造不来。这是印度本届政府的彻底失败。
F & Progress - 27 mins ago -Follow
Such useless waste of money. India can't even make its own guns. Spend the money on improving Science Education and develop local industry.
白白浪费钱。印度甚至连枪都造不出来,应该把这些钱花在提高科学教育和发展本土工业上。
R T - 42 mins ago -Follow
Here is Modi stuffing more money into Ambani''s pocket. Dear R, is it the pocket or the left pocket? Rahul is an IDIOT.
拉胡尔:莫迪正在往安巴尼的口袋里塞钱。亲爱的拉胡尔,是往右口袋还是左口袋塞?拉胡尔是个笨蛋。
Smoking - Land of Cannabis Indica - 1 hour ago -Follow
Buy from anyone but please don't buy from Jews..
They kill innocent Palestinian kids.
找谁买都行,但不要从犹太人那购买。
他们杀害无辜的巴勒斯坦儿童。
kudo modi - mad cow country - 2 hours ago
Whenever India buys arms from foreign country to be a superpower, Indians are very proud and kudo to their Modi.
每当印度为了成为超级大国而从外国购买武器时,印度人都为他们的莫迪感到骄傲和自豪。