What is it like to live in Shanghai?
在上海生活是什么感觉?
QUORA网站读者评论:
Ervis Micukaj, lives in Shanghai (2013-present)
I have been living in Shanghai since September 2013 and below I will share my positive and not so great experiences here from a foreign perspective.
今年是我在上海的第5个年头了,如果你对在上海生活的利弊有些纠结,我可以和你分享一些体验。我的这些观点都是来自外国人的视角。
1.Ease of living: Shanghai is great! You can get everywhere easily, shops are open 24 hours and the shopping malls have long hours, a lot of people speak English compared to the rest of the country, you can buy things online, you can go everywhere.
2.Superb transportation: metro, taxi, buses, shared bikes, didi or Uber (the first owns the second in China), e-bikes (you need to own one), 2 airports, 5 train stations (the first 5 that come to my mind are Central station, HongQiao, SongJiang, South, West), illegal black cars (if you are brave or desperate or no alternative available). I feel Shanghai has one of the best transportation systems in the world and it is great to move around.
3.Smartphones: you can do everything (almost) with your smartphone in Shanghai. Just download WeChat (Tencent) and Alipay (Alibaba), connect them to your bank cards and start enjoying it. You can pay everywhere with them, you can order taxis, read the most recent news, pay the bills, order taxis/vans/buses, order food and get delivered it everywhere you want, buy holiday trips, etc. There are so many things available you can do by just accessing these 2 apps and all their affiliates.
1.生活便利度:上海太棒了!你可以很容易地到达城市的任一角落,商店24小时营业,购物中心营业时间很长,与中国其他城市相比这里说英语的人很多,你可以网上购物,可以去任何地方。
2.一流的交通:地铁、出租车、公共汽车、共享单车、滴滴或优步(在中国滴滴收购了优步)、电动自行车(你一定要买一辆)、2个机场、5个火车站(我脑中马上跳出的是中央车站、虹桥站、松江站、南站、西站)、黑车(如果你够大胆、实在没办法或没有其他交通方式)。我觉得上海的交通系统是世界上最好的交通系统之一,出行非常便利。
3.智能手机:在上海,你几乎可以用智能手机完成所有事情。只要下载微信(腾讯)和支付宝(阿里巴巴),把它们绑定到你的银行卡上,就可以开始享受了。你在任何地方都可以用他们来支付,你可以叫车,浏览最新时事,支付账单,预订出租车/货车/公共汽车,订外卖,送餐到指定的任何地址,预订假日旅行等等。只要访问这两个应用程序和关联程序,你可以完成的事实在太多了。
4.Food: the different provinces of China, Italian, French, Japanese, Korean, Singaporean, American, English, Russian, Spanish, Argentinian, Thai, Indonesian, Malay, etc. Salty, sweet, sour, spicy, barbecue, soups, fried, seasoned, etc. The food options are so different and varied that you can get lost and the prices are overwhelming. You can find everything based on how much you want to pay. 3 Michelin stars to the street food. You pick your choice.
5.Coffee culture: coffee is growing by leaps and bounds in Shanghai. Before it was only the big chains (Starbucks, Costa, Pacific, Dunkin and so on), but now there are plenty of small and private coffee shops that offer great coffee and awesome experiences. They are located everywhere in Shanghai (from the top shopping malls, to the small alleys typical of Shanghai). The prices are somewhat pricey (5/7 Euro/USD for a coffee is weird for me as an Italian), but the variety and the quality can make up a bit for the price you pay. Or you can skip the pricey ones and go to the small shops.
4.美食:中国各省、意大利、法国、日本、韩国、新加坡、美国、英语、西班牙、阿根廷、泰国、印尼、马来西亚等。咸的、甜的、酸的、辣的、烧的烤的、靓汤、油炸等。美食品类数不胜数,各有特色,价格优惠,足以让你挑花眼。根据你的预算,你可以找到各式各样的美食。从米其林三星到路边摊。你说了算。
5.咖啡文化:上海的咖啡市场正在飞速发展。以前这里只有大型连锁店(星巴克,Costa, Pacific, Dunkin等),但现在也出现了很多私人的咖啡小店,店里的咖啡和体验都很棒。这种小店在上海随处可见(从顶级的购物中心到典型的上海弄堂)。价格有点贵(一杯咖啡5至7欧元或美元,对我这个意大利人来说有点离谱),但是咖啡的种类和质量算得上物有所值。当然你也可以不选这种价格高的咖啡店,去小店吧。
6.English: a lot of foreigners come to Shanghai because it is easier to communicate with the locals and there are also a lot of international businesses. So it has become a positive circle for the internationals and the Chinese alike. But get out of the main areas (HuaiHai rd, Nanjing W/E rd, LJZ, University areas, some areas around the international schools and the big companies or tech parks) and you will feel a lot like being outside of Shanghai because no one speaks English there. Some districts have only Chinese so if you want to improve your Mandarin / Shanghainese skills (and save a lot of money) consider living in certain suburbs (Minhang and SongJiang have plenty of cheap estates).
7.Clean and safe: Shanghai is very safe (police is everywhere and cameras as well) and there a lot of cleaners who will sweep the city over and over.
6.英语:很多外国人到上海来是因为和上海当地人交流比较方便,而且上海还有很多国际大型企业。因此,它已经成为对外国人-其实对中国人也一样-来说十分积极的环境。但在中心城区以外(淮海路、南京西路、陆家嘴、大学城、一些国际学校和大公司或科技园附近),你会觉得不像生活在上海,因为那里没有人会说英语。有些地方只有中国人,所以如果你想提高你的普通话/上海话水平(同时还能尽可能省钱),可以考虑住到某些郊区(闵行和松江有很多便宜的房子)。
7.干净、安全:上海非常安全(到处都有警察和摄像头),许多清洁工会一遍又一遍地打扫这个城市。
译文来源:三泰虎 http://www.santaihu.com/46961.html 译者:Joyceliu
8.Skyscrapers: this is a personal favorite, because you can go to almost all of them and the view can be awesome (when there is no smog).
9.Change! Shanghai is changing all the time, you will never know what would come into your life when you wake up the next day, maybe a new cellphone app, maybe a new convenient service, even a new construction, metro... (During my first 12 months I stayed in the same apartment, but the street to the closest metro stop changed 3/4 of the shops). If a shop does not work, within 6 months it will be scrapped and a new entrant will be ready to propose something different.
10.Mix. Shanghai is a mix. No doubt, you will see a lot of high-rise building there, but meanwhile you still can find many historical buildings, telling the history of shanghai and showing you the authentic of Shanghai
8.摩天大楼:这是我个人最喜欢的,因为你可以去到几乎所有的摩天大楼,从楼上看,景观非常棒(没有雾霾的时候)。
9.改变!上海一直在变化,你永远都不知道第二天醒来后,你的生活中会出现什么,也许是某个新的手机应用,也许是一项新的便利服务,甚至是一栋新的建筑,地铁……(在我抵达上海后的第一年,我一直住在同一套公寓里,但通往地铁站的最近的街道上,3/4的商店都换了一遍)。如果一家店不赚钱,6个月内就会淘汰,就有新的老板跃跃欲试卖新的东西。
10.融汇。上海是一个融汇体。毫无疑问,你可以在上海看到很多高层建筑,但与此同时你仍然可以找到许多历史建筑,讲述着上海的历史,向你展示上海的真实。
Disadvantages:
1.Smog: a lot during the winter. Hopefully there will be more and more big international events to increase the clean days.
2.Queue: get ready for some people to jump the queue
3.Food safety: you can never be safe about food in China, because some bad apples will try to circumvent the rules to make more money (like in every country, but here things get amplified way more due to the large amount of people) (things are improving lately)
4.Smoking: smoking everywhere. March 2017 should be a turning point with more restrictive rules / laws, but as usual it is all about the application and enforcement of them. Hopefully they will do.
1.Update: the change was big at the beginning of March, but it has slowly worn out and now you can still find people smoking in places where they should not. Way better than 2 months ago, but way to go.
缺点:
1.雾霾:冬天经常会雾霾。希望能举办越来越多的大型国际活动,增加晴朗天数。
2.排队:做好心理准备,有些人会插队
3.食品安全:在中国,你永远不能对食品安全掉以轻心
4.吸烟:吸烟现象随处可见。2017年3月应该是一个转折点,出台了更多限制性的法规/法律,但还要看实际推行和执行力度。希望他们能做到。
更新:这个变化在三月初是巨大的,但是现在已经慢慢的消失了,你仍然可以发现人们在不该吸烟的地方吸烟。比两个月前好多了,但还有很长的路要走。
5.Rising cost of real estate: it is abused by some companies and it pushes all the other prices up. They are trying to cool the effects a bit with some rules (some months ago locals were divorcing to buy more houses for example), but still not enough.
1.Fun article I read this month: one real estate agent had married and divorced 3 times to help WaiDiRen to get a house in Shanghai (WaiDiRen are Chinese that do not have a local residence permit for Shanghai; you need 5 years to apply for it). If you have the local license (Hukou?) you can buy a house easily (Shanghainese and Chinese who have lived for at least 5 years in Shanghai can have it). If you do not have it, look for these agents. If they are not already in jail for it.
5.不断上涨的住房成本:一些企业捣乱,推高房价。他们试图通过一些条规来降低影响(比如几个月前,当地人就忙着办离婚来购买多套房产),但仍然不够。
这个月我读到一篇有趣的文章:一个房地产中介为了帮助外地人在上海买房,结了三次婚又离婚(外地人是中国人,没有上海本地户口;你需要5年的时间来申请。如果你有当地户口,你可以很容易地买到房子(在上海居住至少5年的上海人和中国人可以买到)。如果你没有,就去找这些代理。如果他们还没有因此入狱的话。
6.Manners: 3 years ago it was bad (and some friends tell me it was even worse before) and now it is improving. Some locals will spit, burp, cut their nails everywhere. Slow change here.
7.Taxi drivers: a lot of times they can be scary due to they way they drive and it is hard to get them to stop for you in certain hours of the day Why?
1.They might get more incentives by picking callers via phone or via app for example. It is not rare to have him/her skipping you while you are waving at them because they have a "better" request)
2.Some taxi drivers don't stop because they are close to the end of their shift. So drivers late for shifting will be fined (from Lin Lyu)
3.Some drivers do not want (too far from recurring customers) or cannot go to certain parts of the city (according to their licenses).
8.Pedestrian crossing: It is not very safe because most of the drivers will not stop and wait for you to pass, but things are changing slowly. Read: more fines are being given to drivers who do not respect this rule.
6.礼仪:三年前很糟糕(一些朋友告诉我以前更糟),现在正在慢慢改善。一些当地人会随地吐痰、打嗝、剪指甲。一切都在慢慢变化。
7.出租车司机:因为他们开车的方式,很多时候都让人觉得可怕。每天某个时段,很难拦到出租车载客,这是为什么?
1)他们可能会通过电话或app等方式筛选打电话的乘客,以便获得更高的激励金。当你向他/她挥手示意时,他/她不会理睬,因为他们有"更好"的订单,这种情况并不罕见。
2)有些出租车司机在快下班的时候不会停车载客。司机迟到会被罚款(Lin Lyu提供的讯息)
3)有些司机不想(离返程乘客太远)或者不能(根据他们的驾照)开往城市的某些地方。
8.人行横道:不太安全,因为大多数司机不会停车等着你通过,但这种情况正在慢慢改变。阅读:将对不遵守这条法规的司机处以更多罚款。
Any comment is welcome.
edit: thanks to Joyce Chen for points 9 and 10 in the positive group and to Lin Lyu for the taxi drivers feedback.
我很欢迎大家来评论。
编辑:多谢Joyce Chen给我打了9/10分的高分,也多谢Lin Lyu提供的关于出租车司机的讯息。
Andrew Todd Natenshon, lives in Shanghai
A bit of background, I lived in Shanghai for 2 years, while setting up a research facility there. My wife is originally from China and we had twin boys who were born in a Shanghai hospital. So my perspective is as an expat with pretty strong local connections to China via family and work.
Shanghai was a wonderful and frustrating place to live. I feel about 80% of the living experience aside from the language differences, was like living in a major western city (have lived in New York, Boston and SF, New York was the closest match for Shanghai but not a perfect correlate).
10% was different in a wonderful way, the Chinese food, particularly the street food was amazing, there was a vibrancy to the city, a sense of growth and potential that was wonderful to take part of. The Subway system was fantastic, clean and very well, run even if it did get crowded (again not worse than NYC subway at rush hours, and much cleaner). You could get handy men to do things for very cheap.
先说点背景,我在上海生活了两年,在那里创建了一个研究机构。我妻子是中国人,我们有一对双胞胎儿子,他们出生在上海的医院。我作为一名外籍人士,因为家庭和工作的关系,跟中国有着很深切的关系,以下就是我的观点。
上海是一个既精彩美妙也令人沮丧的地方。我觉得除了语言差异外,80%的生活体验就像生活在西方大城市(我曾在纽约、波士顿和旧金山生活过,纽约与上海最为接近)。
10%的差异存在于非常美妙的地方,中国菜,尤其是街头小吃非常美味,城市充满了活力,让人感受到成长和潜力,能身处其中是非常美妙的体会。地铁系统非常棒,干净,有序,虽然确实很拥挤(一样,并不比纽约高峰时段的地铁差,而且还干净得多)。你只要花很少的钱就能请到巧手的人来干活。
10% was different in a frustrating way, it took me ages to find out how to buy a screwdriver (no Home Depots, B&Q was not a perfect match), Chinese Bureaucracy particularly around banking and residency was a pain to deal with (and I had a lot of corporate help)
Overall the people I worked with were wonderful, the scientists smart and passionate, with a great can do attitude. The food was great for Chinese food, and pretty good range of other options though I missed cuisine in the US. I was happy to live there, but was also happy to come home.
还有10%的差异令人十分沮丧,我花了很久才搞清楚怎么购买螺丝刀(没有家得宝,百安居也不太一样),中国的机构,尤其是银行和居住有关的机构,很难打交道(我从公司处获得了很多帮助)
总的来说,和我一起工作的同事都很出色,科学家们聪明热情,有一股勇往无前的劲儿。中国菜特别好吃,可选的菜色非常多,但我想念美国的美食。住在上海挺开心的,但我也很高兴能回家。
Chris Robinson, B Econs, MBA Marketing Economics & Statistics & Psychology, Monash University
I lived in Shanghai for three years, straight after 30 years in Hong Kong. I was expecting the worse by comparison. But it was everything others have listed. So I will just focus on a few negative that seem to have been ignored.
The first of these is that there is a huge underclass in Shanghai made up of migrant workers. Contact with them soon reveals a less than civil or sophisticated element. Try a metro trip mid week versus a weekend when these people have a day off. All the pleasantries and politeness disappears.
Second the current airports and all related travel is nightmareish. Long queues, bureaucratic processes, every flight delayed. I never once took a flight that left or arrived on time. Try flying around a national holiday. What a bun fight. By comparison the train system is impeccable.
我在上海生活了三年,在香港住了30年。我原以为两者对比起来差距会更大。但其他人已经把所有方面都列出来了。所以我就写写被忽视的负面因素吧。
首先,上海有一个农民工组成的庞大的底层阶级。与他们接触,很快就能觉察到不那么文明或体面的方面。若你在工作日期间,而非这些人休一天假的周末去搭乘地铁,你会发现所有的愉悦和礼貌都遁形了。
其次,目前的机场和相关出行都像是噩梦一般。长长的排队,官僚程序,每趟航班都会晚点。我从来没有坐过准时起飞或准时抵达的航班。你尽管试试在全国性假期搭飞机。吵闹死了。相比之下,铁路系统无可挑剔。
The metro is amazing but wait until you get on at peak times. Be prepared to almost suffocate as people plough into the train and all those manners disappear.
Landlord are assholes. Contracts can often be worthless.
Sometimes change can be a real pain. In the space of three years a huge supermarket disappeared and 7 great local restaurants either dissapeared or turned into mobile phone, shoe shops or nail saloons. Local areas just lose their identity overnight.
Oh imported wine is bloody expensive and local wine is complete crap.
地铁非常棒,但等你在高峰期挤上车再说。当人们挤进车厢时,你得做好几乎窒息的准备,所有礼貌礼仪都靠边站吧。
房东都是混蛋。租房合同简直一文不值。
有时候改变真的很让人痛苦。在三年的时间跨度里,一个大型超市销声匿迹,7家本地大型饭店要么消失了,要么就是变成了手机、鞋店或美甲沙龙。这个区域一夜之间就失去了他们的特色。
哦,进口葡萄酒贵得要命,可没办法,国产葡萄酒太垃圾了。
Hegshd, Born in Shanghai. Stay in Chicago now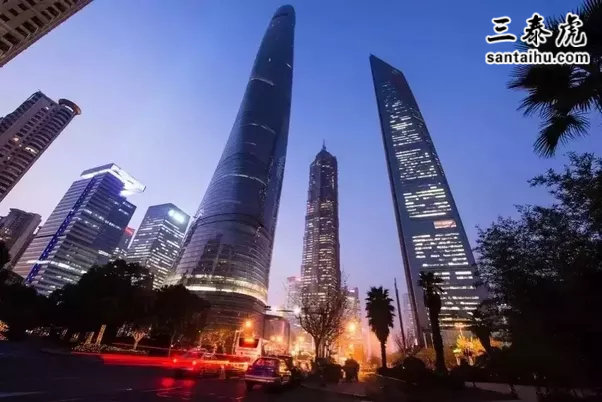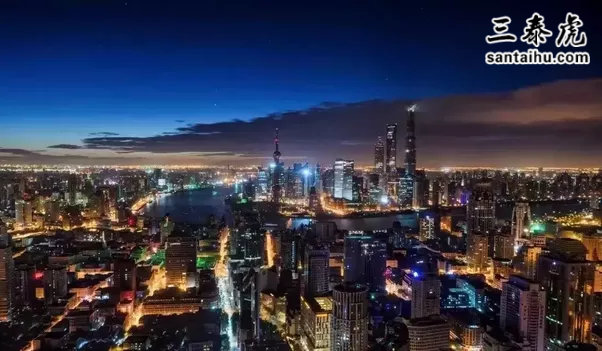 I am from Shanghai and I love it!!!
It is a very modern city and a lot of chances there. A lot of people from other cities come to Shanghai to work and hope to have a good future.
If you live in Shanghai, you will never want to leave.
我来自上海,我爱上海!!
这是一个非常现代化的城市,充满了机遇。许多外地人来上海工作,希望能拥有美好的未来。
如果你住在上海,你永远都不会想要离开的。
1.Food
We have so many excellent food which you may not find in anywhere else in China. It is very safe in Shanghai and we have wonderful night life. Sometimes I even go out at 2 am and still a lot of people are outside and having barbecue with beers and so on. I have never seen any cities like Shanghai where has such a rich night life.
1.美食
上海有太多太多你在中国其他地方都吃不到的美食。上海很安全,我们有精彩的夜生活。有时候我甚至会在凌晨2点出门,还有很多人在外面吃烧烤,喝啤酒等等。我从未见过夜生活像上海这样丰富的城市。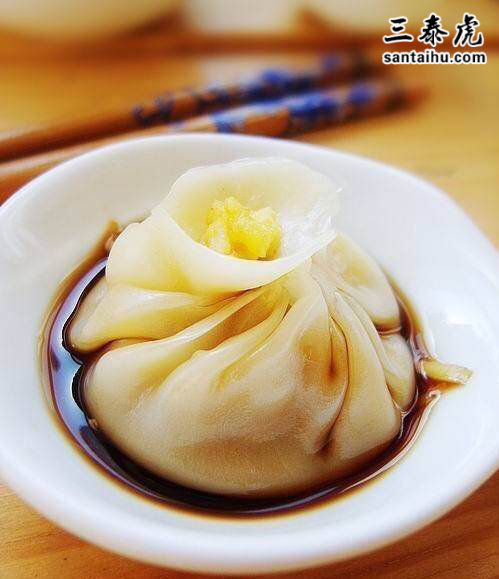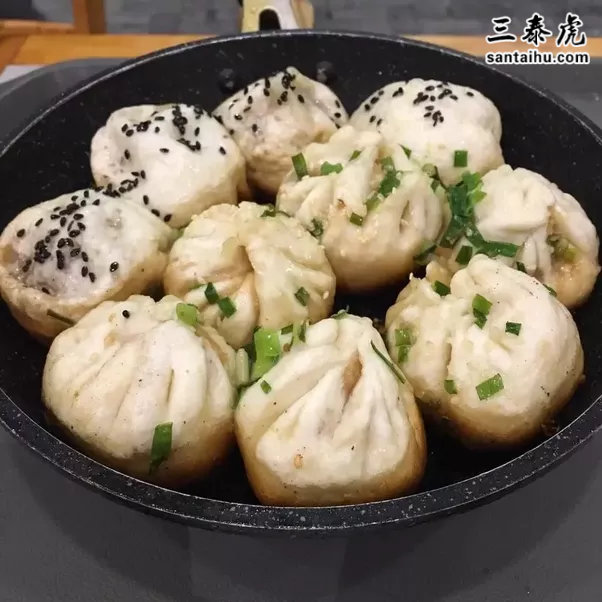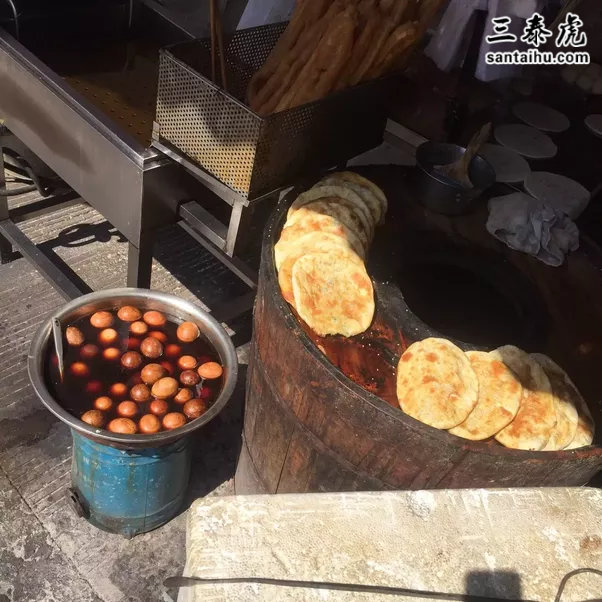 People
Everyone in Shanghai is very nice and most of them can speak English. Everyone would like to help you, talk to you and make friends with you. When I was in high school, I had breakfast in a small food court everyday. The owner of food court always chatting with customers and we are just like friends, sharing our lives with each other
人
上海人都很友好,大部分人都能说英语。每个人都想帮助你,和你聊天,和你交朋友。我还在读高中的时候,每天都会在一个小型美食广场吃早餐。美食广场的老板总会和顾客聊聊天,我们就像朋友一样,分享彼此的生活。
Places for fun
3. 娱乐场所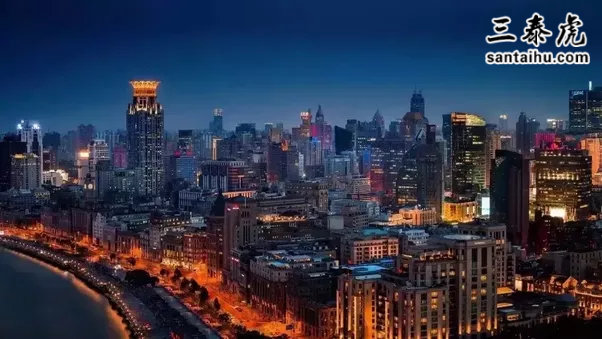 Shanghai is a city with contain our own culture and modern style. You can find very old, traditional Chinese building in Shanghai, but at the same time, you can also see the tallest building around the world. There are a lot of small handmade staff shop, but there are also thousands of luxury shops.
上海是一个既有自己的文化,又有现代风格的城市。你可以在上海找到非常古老、传统的中国建筑,但你同时也可以看到世界上最高的建筑。这里有很多手工制品店,但也有成千上万的奢侈品店。
Malcolm Mathews, lives in Shanghai
Hi,
I moved to Shanghai about 15 years ago and have never looked back.
Shanghai is an international city with all the pluses and minuses that come with it - heavy traffic, fast pace, all sorts of food and entertainment, great education and a steady stream of expats coming in and going out.
I personally love living in Shanghai, because I was searching for an exciting life and challenges in both my work and cultural learnings. It has become my home. Shanghai will give you everything you ask for - in terms of job and personal life satisfaction. But it depends a lot on your attitude coming in.
What's it like to live in Shanghai? That entirely depends on your personal situation but I'll tell you that you can adapt your lifestyle to whatever you wish or are comfortable with - its that easy.
你好,
我是大约15年前搬到上海的,从未后悔过。
上海是一个国际化的城市,它有优点也有缺点——交通繁忙,快节奏生活,各色美食和娱乐,良好的教育和源源不断来来往往的外国人。
我个人喜欢住在上海,因为我一直在工作和文化学习中寻找一种令人兴奋的生活状态和挑战。上海已经成为我的家了。在工作和个人生活满意度方面,上海会满足你所有的要求。但这在很大程度上取决于你的态度。
在上海生活是什么感觉?这完全取决于你的个人情况,但我想告诉你,你可以把你的生活方式调整到你希望过的或感到舒适的水平—这是很容易做到的。
Meltem Karpat Özdil, lives in Berlin (2017-present)
I lived in Shanghai (sadly only) for 6 months.
You got good food (from cheapest street food to super fancy restaurants that serve all kinds of International food);
You got (relatively) easy and cheap transportation;
Lots of cafes and bars which offer lots of fun;
Lots of other destinations to see and travel to (easy by plane and train);
Don't forget the people! Yes some are spoiled or cold but the majority is so gentle, so kind it will bring you tears.
The city itself offers a lot of beautiful, historic places.
If I would get the chance, I would take it without even blinking lol
我在上海住了6个月(很可惜只有6个月)。
上海有好吃的美食(从最便宜的街头小吃到供应各种国际美食的超级高级餐厅);
上海有(相对)方便和便宜的交通工具;
有很多咖啡馆和酒吧,能找到很多乐子;
还能去到很多其他旅游景点观光(坐飞机和火车出行都很方便);
不要忘记上海人民!是的,有些人脾气不好或很冷淡,但大多数人很温柔,很善良,令你感动涕零。
这个城市就有许多美丽、历史悠久的地方。
如果我有机会去上海,我会毫不犹豫地抓住它,哈哈
Ian Mote, lived in Shanghai
I guess the perspective on this depends on where you are currently, or whether you are comparing to other Chinese /Asian cities.
Compared to the West, make no mistake, Shanghai leaves you no doubt you are in China. It is international, starting to be multi-cultural, and by far the most progressive city in China, but it is still Chinese to its core, and you are never far from that influence. Aside from some of the expats who live in sealed compounds, wherever you live you can choose how much of a local lifestyle you want to indulge in. I can go to expensive Western restaurants for dinner, or I can go to the local café nearby for a bucket of USD3 noodles. It is a business hub and a city that many Chinese aspire to come to, to work and climb their way up the career ladder.
Compared to other cities in Asia & China, Shanghai has comparatively more international touches, and has the drive and the momentum to become a truly world city. The finance and international trade industries are growing ever-rapidly, catching up on Hong Kong and Singapore. If you want to experience living in China, then Shanghai is a great place to start, with the safety net of Western influences around you.
我认为这取决于你现在在哪里,或者你是否正跟其他的中国/亚洲城市作比较。
毫无疑问,与西方相比,上海让你知道你正身处中国。上海是国际化的城市,开始走向多元文化,是目前为止也是中国最发达的城市,但它的本质仍然是中国的,永远不可能脱离这种影响。除了一些住在封闭小区的外国人,无论你住在哪里,你可以选择或多或少地融入当地的生活方式。我可以去昂贵的西餐厅吃饭,也可以去附近的咖啡馆吃一桶3美元的面条。上海是一个商业中心,也是许多中国人渴望来到的城市,在此工作,在职业生涯中不断爬升进步。
与亚洲和中国的其他城市相比,上海相对更国际化,有动力、也有势头成为一个真正的世界级城市。金融业和国际贸易业正迅速发展,赶超香港和新加坡。如果你想体验在中国的生活,上海就是一个很好的起点。
外文链接:https://www.quora.com/What-is-it-like-to-live-in-Shanghai