Forget China: India Is Apple's Most Disappointing Market
忘了中国吧,印度才是苹果最令人失望的市场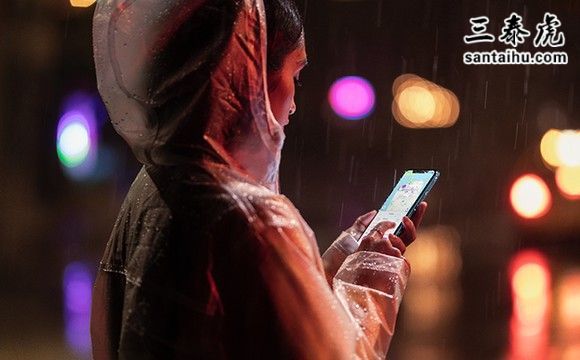 In early January, Apple (NASDAQ: AAPL) warned that its revenue would fall 5% year over year during the first quarter of fiscal 2019, compared to a prior forecast for 1% to 5% growth, due to soft sales of iPhones -- particularly in China. The shocking guidance cut sent bulls scrambling, since the Greater China region generated nearly a fifth of Apple's revenue last year.
1月初,苹果公司警告称,由于iphone销量疲软(尤其是在中国),其2019财年第一季度收入将同比下降5%,而此前的预测是增长1%至5%。这一令人震惊的业绩预期下调让看涨苹果的人士心慌意乱,因为大中华区去年创造了苹果近五分之一的营收。
Investors have paid less attention to India. Apple once considered India to be its next major growth market. After all, the number of smartphone shipments in India surged from 80 million in 2014 to 150 million in 2018, according to Counterpoint Technology Market Research, and rising income levels in the country should have boosted demand for iPhones. Yet demand for Apple's products has hit a brick wall in India, according to Counterpoint.
投资者对印度的关注较少。苹果曾将印度视为下一个主要增长市场。Counterpoint Technology 市场研究的数据显示,印度智能手机出货量从2014年的8000万部飙升至2018年的1.5亿部,而该国收入水平的上升本应提振对iphone的需求。然而Counterpoint表示,对苹果产品的需求在印度遭遇了瓶颈。
The firm reported that Apple's iPhone shipments in India more than doubled from 1.5 million in 2014 to 3.2 million in 2017, but plunged roughly 50% to just 1.6 million to 1.7 million units in 2018 -- or about 1% of India's smartphone market. Counterpoint attributed the drop-off primarily to the high prices of Apple's latest models and tougher competition. Discounts on older iPhones, zero-down-payment offers, and cash-back plans also failed to attract new buyers.
该公司报告称,苹果在印度的iPhone发货量从2014年的150万部翻了一倍多,至2017年的320万部,但在2018年则下降了约50%,至160万部至170万部,约占印度智能手机市场的1%。Counterpoint将销量下滑主要归因于苹果最新款手机的高价位和竞争加剧。旧款iphone的折扣、零首付优惠和现金返还计划也未能吸引新买家。
A market ruled by cheap Android devices
一个由廉价安卓手机主导的市场
Indian smartphone users clearly favor cheaper Android devices over iPhones, so Chinese OEMs like Xiaomi, Oppo, and Vivo; Indian OEM Micromax, and South Korea's Samsung rule the market. Here's how their market shares shifted between the third quarters of 2017 and 2018:
印度智能手机用户显然更喜欢价格更便宜的安卓手机,而不是iphone,因此中国的小米、Oppo和Vivo,印度的 Micromax以及韩国三星主导着市场。以下是它们在2017年第三季度至2018年第三季度之间的市场份额变化:

Apple is stuck in the shrinking "others" category as these Android OEMs carve up the market. It also faces tough competition within the fragmented market of underdogs -- Counterpoint recently reported that Chinese premium Android device maker OnePlus shipped 500,000 units in India during the fourth quarter, while Apple shipped just 400,000 units.
随着这些安卓手机瓜分市场,苹果被困在不断缩小的"其他"类别中。Counterpoint最近报告称,去年第四季度,中国高端安卓设备制造商"一加"在印度的出货量为50万台,而苹果(Apple)仅为40万台。
Apple's dismal performance in India shouldn't have come as a surprise, since the average Indian consumer has less purchasing power than the average Chinese consumer. Microsoft and Alphabet have already been struggling with that fact.
苹果在印度的惨淡表现也不足为奇,因为印度普通消费者的购买力低于中国普通消费者。微软和Alphabet已经疲于应对这一事实。
Before Microsoft shuttered most of its mobile hardware business, its India strategy was focused on selling its cheapest Lumia devices and cheap "smart feature phones" there. Google launched its Android One initiative to set unified standards for low-end Android devices in emerging markets, and invested in the popular KaiOS operating system for smart feature phones. Neither company saw a bright future for premium phones in India.
在微软关闭大部分移动硬件业务之前,其印度战略的重点是在印度销售最便宜的Lumia设备和廉价的"智能功能手机"。谷歌推出了Android One计划,为新兴市场的低端安卓设备制定统一标准,并投资开发了广受欢迎的智能功能手机KaiOS操作系统。两家公司都没有看到高端手机在印度的光明前景。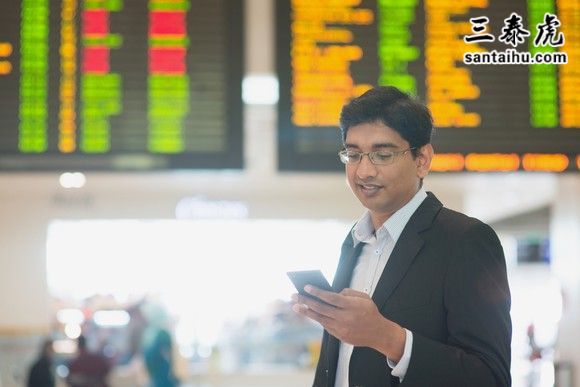 Apple's launch of the "cheaper" iPhone 5c in 2013 seemed to mirror those strategies, but with its small screen and a nearly $600 debut price, its appeal was limited. Apple likely made the same mistake with the iPhone XR, a less-expensive variant of the iPhone X family that was still far too pricey to lure customers away from mid-range Android devices.
苹果在2013年推出的"更为便宜"的iPhone 5c似乎也反映了这些策略,但由于屏幕较小,首发价格接近600美元,其吸引力有限。苹果可能在iPhone XR上也犯了同样的错误。XR是iPhone X系列中价格较低的型号,但仍然过于昂贵,无法吸引消费者远离中端安卓设备。
The cheapest iPhone XR still cost over $1,000 when it launched in India -- about 40% more than its price in the U.S. That price could fall slightly as Apple moves some iPhone production to India, but the move may have more to do with avoiding tariffs than selling iPhones at lower prices.
最便宜的iPhone XR在印度上市时售价仍超过1000美元,比美国售价高出约40%。随着苹果将部分iPhone生产转移到印度,这一价格可能会略有下降,但此举可能更多地是为了避免关税,而不是以更低的价格销售iPhone。
Can Apple still grow in India?
在印度,苹果还能增长吗?
Apple generally doesn't break out its sales figures for India separately. However, CEO Tim Cook stated during last quarter's conference call that sales were flat in India for that quarter. Yet he also said that he was still a "big believer" in India and "very bullish" on the country's growth prospects. Cook also thinks that opening Apple Stores across India could attract more customers to the company's products.
苹果通常不会单独列出在印度的销售数据。不过,苹果首席执行长库克在上季度的电话会议上表示,该季度在印度的销量持平。然而,他也表示,他仍"非常看好"该国的增长前景。库克还认为,在印度各地开设苹果专卖店可能会吸引更多消费者购买苹果产品。
Yet Apple's options in India seem limited at this point. It probably won't launch significantly cheaper devices in an effort to gain market share from its Android rivals, since that would tarnish its brand. Therefore, Apple needs to get ahead of the tech curve and impress the high-end niche market -- but that won't be easy with its rivals launching head-turning devices this year, including Samsung's foldable Galaxy phones and notchless full-screen devices like Xiaomi's Mi Mix 3.
然而,目前苹果在印度的选择似乎有限。它可能不会为了从安卓竞争对手那里获得市场份额而推出价格便宜得多的设备,因为这有损于其品牌。因此,苹果需要走在科技潮流的前面,给高端利基市场留下深刻印象——但这并不容易,因为苹果的竞争对手今年将推出令人瞩目的设备,包括三星的可折叠Galaxy,以及小米的Mix 3等非主流全屏设备。
美国雅虎读者评论:
译文来源:三泰虎 http://www.santaihu.com/46906.html 译者:Jessica.Wu
外文:https://finance.yahoo.com
India8 hours ago
No point in buying flagship phones anymore, they are priced over $600. A $200 Android phone can deliver 80% performance, speed, quality and functionality of any flagship phone. This high performance low price is going to keep decreasing every year. Apple can never sell their phones in India where majority of people want more performance than status.
没有必要再买旗舰手机了,价格已经超过了600美元。一款售价200美元的安卓手机具备任何旗舰手机80%的性能、速度、质量和功能。这种高性能低价手机的价格每年都在下降。苹果手机在印度是没有市场的,大多数印度人想要的是性价比而不是彰显身份。
Mark4 hours ago
Right because for a fraction of the cost Mi is just as good and innovative as Apple. I love Xiaomi products.
没错,小米的性能不亚于苹果,价格只占苹果的一小部分,我喜欢小米产品。
Stupid Flanders3 hours ago
Phones of this kind are INSANELY over-priced. Also, even though India has the "richest man in Asia"...there's really NOT a lot of distribution of wealth (a caste system tends to do that). If you have 50 guys that can afford to buy a thousand phones, they are each only going to buy one or two. What about the REST of the people? Can THEY afford it? If they can't then I don't understand how there could ever be a market for them.
这类手机的价格贵得离谱。此外,尽管印度拥有"亚洲最富有的人",但财富分配并不均匀(种姓制度往往会导致这样的结果)。比如有50个人买得起1000部手机,但他们每人只会买一两部。其他人呢?他们负担得起吗?大部分人还是买不起,所以没市场。
Gustavo4 hours ago
Apple: over rated, over priced.....
苹果手机价格太高了
hiyosilver1 hour ago
India also has a more open market for phones than US. E.g. Huawei not prohibited and high quality Sony phones are assembled in India, thus cheap.
印度的手机市场比美国更开放,没有禁止华为,高质量的索尼手机是在印度组装的,所以很便宜。
CaptainKKK8 hours ago
haha. Korea and China takeover. Unify East Asia and takeover the world baby.
韩国和中国占主导地位,统一东亚市场,接管全球市场。
robertl7 hours ago
There are lots of poor Indians in India. They simply cannot afford the phones. It is the truth.
印度有很多穷人根本买不起手机,这是事实。
D P6 hours ago
Oh Apple has backdoor espionage harder & software to spy & steal consumer data. Sounds familiar?
苹果手机有后门和间谍软件,窃取消费者数据。听起来耳熟吗?
Flash1 hour ago
Also the fact is, India is too poor to be a big Apple market. Apple goods are not cheap.
印度太穷了,不可能成为一个苹果的大市场。苹果产品都不便宜。
John5 hours ago
Indians are not materialistic people. They don't value luxury brands like they do in China. It also doesn't help that there GDP is $2,000 per person vs $10,000 in China.
印度人不是物质主义者,不像中国人那样看重奢侈品牌。虽然印度的人均GDP是2000美元,而中国是1万美元。
RipeMango3 hours ago
I make more money than 98% of India population and I can not really afford 1200 to 2000 usd iPhone if I was being fiscal responsible. I dont know how the other 98% are suppose to afford it.
我的收入比印度98%的人口都多,我都觉得自己买不起1200到2000美元的iPhone,其他98%的人怎么负担得起的。
Anonymous6 hours ago
i love to have an iPhone but they are way to expensive
我想买iPhone,但是太贵了
GJ8 hours ago
Tell me this, Apple thinks it can sell a lot of their pricey phones in India where 60% of population subsist under $1 a day. Are they day dreaming? India is very poor country, Apple can't sell their wares there unless they discount them by 80% and eat their losses!
印度60%的人口每天生活费低于1美元,苹果凭什么认为它的手机在印度有市场?是在白日做梦吗?印度是一个非常穷的国家,苹果公司的产品在那里没销路,除非他们降价80%!
larry8 hours ago
Well it looks like the people there have enough sense not to pay $1000 for a friggin phone!
看来印度人够理智,不会花1000美元买一部该死的手机!
Ryan4 hours ago
When Steve Jobs died so did the innovative spirit of Apple. Turns out releasing the same freaking phone over and over again and charging a month's paycheck isn't a great business model.
乔布斯去世后,苹果的创新精神也随之而去。事实证明,一而再再而三地发布没有什么创新的高价手机并不是一个好的商业模式。
Seby4 hours ago
Indians barely have enough food to eat and you expect them to buy Apple products. It is common sense to not have expectations.
印度人几乎吃不饱饭,你还指望他们买苹果产品,还有没有点常识。
TeaRose4 hours ago
India is still by far a very poor country. Half the country is still uneducated and highly poor. What are they going to do with an I Phone? Absolutely nothing. Plenty of materialistic people in India, they just fall into the "RICH" category among many others. They can afford such luxuries.
到目前为止,印度仍然是一个非常贫穷的国家,有一半的人口仍然没有受过教育,非常穷。他们能用iPhone干什么?啥也不会。在印度有很多物质主义者,但仅限"富人",他们买得起这样的奢侈品。
Shyerrylittle7 hours ago
Lol,you wana sell $1000 phone in India where 770 million dot heads are toiletless and about 800 million Street squatters live off buck a day!!!!
哈哈,你想在印度卖售价1000美元的手机,那里有7亿7千万人没有厕所,大约8亿人每天生活费不超过1美元!!!!
DOUG6 hours ago
Apple is arrogant with their overpriced phones. They must be making over 90% gross margin. Make and phone for $50 and sell if for $500. Sit back apple and let the world pass you by like Sears. Change to die
苹果手机定价过高,毛利率肯定超过90%。成本50美元,卖500美元。要么改变,要么等死。
Flash1 hour ago
India has been a freeloader all the time. That's why Trump treats Modi like a garbage. If our economic and political interest are not serve then why do we care about India.
印度一直是一个吃白食的国家。这就是特朗普把莫迪当垃圾对待的原因。如果我们的经济和政治利益得不到满足,我们为什么要关心印度?
William3 hours ago
Because they are too damn expensive!
因为太贵了!