When will Shanghai catch up with Mumbai?
上海什么时候能赶上孟买?
Quora评论翻译:
Devansh Gupta, lives in Shanghai (2014-present)
Probably when we learn time travel and then Shanghai decides to go back in the past rather than in the future. Shanghai is a fantastic city with infrastructure that no other city in the world boasts of. Mumbai is a "has been" which is bursting on its seams with infra that is getting poorer by the day. I have lived for 4 years in Mumbai and 2.5 in Shanghai and unless something truly unfortunate happens, it is Mumbai that has all the catching up to do.
当我们学会了时光穿梭,而上海决定穿回过去,也许就能赶上孟买了。
上海是一座不可思议的城市,其基础设施不是世界上其他城市所可以比的。孟买则是一个"过气"的城市,其基础设施一天比一天差。我在孟买生活了4年,在上海生活了2.5年,除非真的发生什么不幸的事情,否则孟买才是那个在后面追赶的城市。
Tony Yau, studied at City University of Hong Kong
No Shanghai can't.
Shanghai has one of the largest metro system in the world, the first magnetic train on this planet, the largest container port following by Singapore, uncountable amount of 100m+ buildings.
While Mumbai has the largest slum on this planet. I don't see a chance that Shanghai can catch up with Mumbai in 50 years.
不,上海不能。
上海拥有世界上最大的地铁系统之一,世界上第一列磁悬浮列车,仅次于新加坡的最大集装箱港口,不计其数的高楼大厦。
而孟买拥有世界上最大的贫民窟。我认为上海在50年内都没机会赶上孟买。
Bob Liu, lives in Shanghai
When Indian official claim 30 years and I have to say: Probably never.
Shanghai must learn how to slow down and decrease the efficiency. Only elected leader know what people really need is toilet instead of public highway.
印度官方称要30年,而我认为可能永远赶不上。

上海人甚至不知道自己为什么而活,而印度人却有明确的目标,那就是投票选出最好的领导人。只有民选的领导人才知道人民真正需要的是厕所,而不是公路。
怡波 趙, lives in Shanghai (1990-present)
Oh my god!
You think Mumbai is better than Shanghai??!!!
Come on guy! Don't cheat youself!
Mumbai is not at the level of Shanghai , even New York might not be able to be compared with Shanghai soon.
天啊,你认为孟买比上海好吗?
哥们,不要自欺欺人了!
孟买还没有达到上海的水平,很快纽约都可能无法和上海相比了。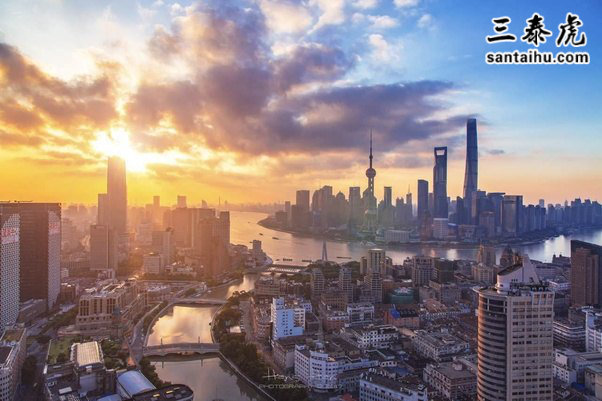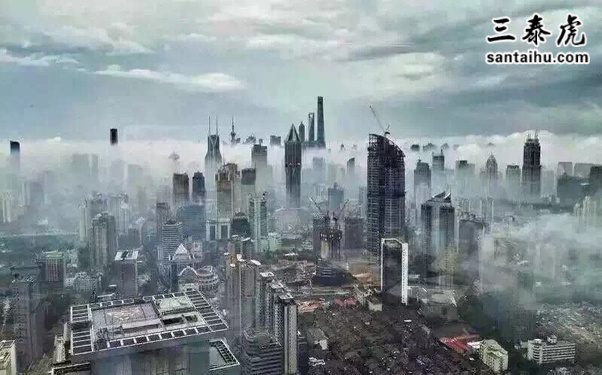 Sthitapragnya Deshpande, worked at China
Devansh is spot on.
Mumbai is way behind Manila and Bangkok in infrastructure, safety, security nad daily life. In Mumbai, we travel like cattle in over crowded buses and trains in which there often isnt even space to keep our toe standing! Hence we leave home an hour earlier just to stnad for an hour in the train!
As for Shanghai - forget it - I foudn it more modern and comfortbale to live in than New York, so I think the question you should have asked is When will Mumbai catch up with Shanghai?
Unless..
You just wanted to rabble rouse and are a troll?
Are you?
孟买基础设施远远落后于马尼拉和曼谷。在孟买,我们出行不得不去挤公共汽车和火车,而火车上甚至都没有落脚的地方!我们不得不提前一个小时离家,而在火车上却只呆上一个小时!
至于上海,我觉得它比纽约更现代化、更舒适,所以我想你应该问,孟买什么时候能赶上上海? 要不然你只是想蛊惑人心。
V.P.Pillai, lives in Mumbai, Maharashtra, India
I dont think that will happen in near future.
You are talking about a city where people literally play with death in trains to reach there offices daily,No proper transport facility even in Roads,A slight downpour traping people in there offices,filling up with illegal immigrants,Delay in construction Developments due to lazy Municipal Corporations,and seggregating people on the basis of Religion,Caste,Sex etc.
Of course this is not the case with Shanghai as far as I know, so Mumbai will remain in slums and Shanghai will keep rising.
我认为没那么快。
在孟买,人们每天拼命挤火车上班,路上甚至没有像样的交通运输工具、一阵倾盆大雨就能把人困在办公室里,到处是非法移民,由于市政公司拖拉,基础设施建设一再延误,宗教、种姓、性别把人分成三六九等。
据我所知,上海的情况并非如此,所以孟买仍将是贫民窟,而上海将继续向前发展。
Martin Andrews
Interesting question, I suppose you have no idea what Chinese cities are like:
Mumbai's infrastructure investment levels are still very low considering how big the city is…
这问题真有意思,我想你大概不了解中国的城市是什么样的。
孟买是个大城市,但它的基础设施水平仍然很落后…
Anurag Gupta, Medical Student
I think your ques is the opposite. Mumbai should catch up with Shanghai!
我想你的问题问反了。孟买应该追赶上海!
Eric O'Shea
Haha yeah good question. Wish i knew but i suspect never.
哈哈,问得好。我也希望自己知道答案。
Mukund, lives in Mumbai, Maharashtra, India
Shanghai is far ahead than Mumbai and your question should have been other way round and as per my guess it should take not less than 50 years
上海遥遥领先于孟买,把问题反过来问的话,我猜至少需要50年。
刘烜岐, studied at Hokkaido University
data tells the truth:Shanghai's GDP is as twice as that of Mumbai. So please stop asking questions like this!
数据证明一切:上海GDP是孟买GDP的2倍,请不要再问这样的问题了!
Norries NI, 0.0
Never, Mumbai over shanghai a lot!! HE HE
永远赶不上,孟买比上海先进多了!!
Anuj Chitale,
Did you mean when will Mumbai catch up with Shanghai?
你应该是问孟买什么时候能赶上上海吧?
Abhijeet Malkar, studied at Mumbai, Maharashtra, India
Because its commercial capital of India like how Shanghai is that of China.
Shanghai is largest metro of China and Mumbai is largest metro of India.
Shanghai and Mumbai both are ports.
There are many such similarities and hence Mumbai is compared to China.
Talking about skyscrapers Mumbai has many high rise towers(highest no of high rises in the country) unlike Delhi.
Mumbai will soon have a 442m tall skyscraper
孟买是印度的商业中心,就像上海在中国的地位一样。
上海拥有中国最庞大的地铁系统,而孟买的t地铁系统也是印度最庞大的
上海和孟买都是港口。
它们有很多相似之处,因此孟买被拿来与上海相比。
说到摩天大楼,孟买有许多(印度最高的)。
不久,孟买将矗立起一座442米高的摩天大楼。
Norries NI, 0.0
mumbai is a free city , shanghai is not!
孟买是一个紫游的城市,而上海不是!
Vicktor Loew
Shanghai is impossible to emulate because of its history. Many people talk of mumbai becoming shanghai through building more roads and skyscrapers but majority of Shanghai extends from its historical importance of where West met East
由于历史原因,上海不可能被效仿。很多人都说通过修建更多的道路和摩天大楼,孟买就能成为上海,但上海的大部分地区都源于其历史重要性,即东西方交汇之处。
Vicktor Loew
Shanghai will be a much more "international city" than Mumbai, as an expat you will meet people not only from China but from every country around the world. In terms of living standards, Shanghai has better infrastructure and amenities but having said that the living cost will be on-par if not more for foreign goods than someone coming from a western country. Other than that, the culture you are exposed to will be completely different also
上海是一个比孟买更国际化的城市,作为一个外国人,你会遇到来自中国和世界各地的人。在生活水平方面,上海拥有更发达的基础设施和便利设施,生活成本即使不比西方国家高,也与之相当。除此之外,你所接触的文化也会截然不同。
Pritesh Kale, lives in Mumbai, Maharashtra, India (1981-present)
Shanghai is much more advanced than Mumbai in terms of infrastructure, management, transport. You will definitely feel the change in living standards.However speaking Chinese will make your life easy there.There are also some downsides like traffic and pollution.
上海的基础设施比孟买发达得多,你肯定能感受到生活水平的不同,会说中文能让你的生活方便得多。但也有一些缺点,如交通拥堵和污染。
外文:https://www.quora.com/When-will-Shanghai-catch-up-with-Mumbai