China's Billions Are Powering Latin America's Tech Boom
中国的数十亿美元投资正在推动拉美的科技繁荣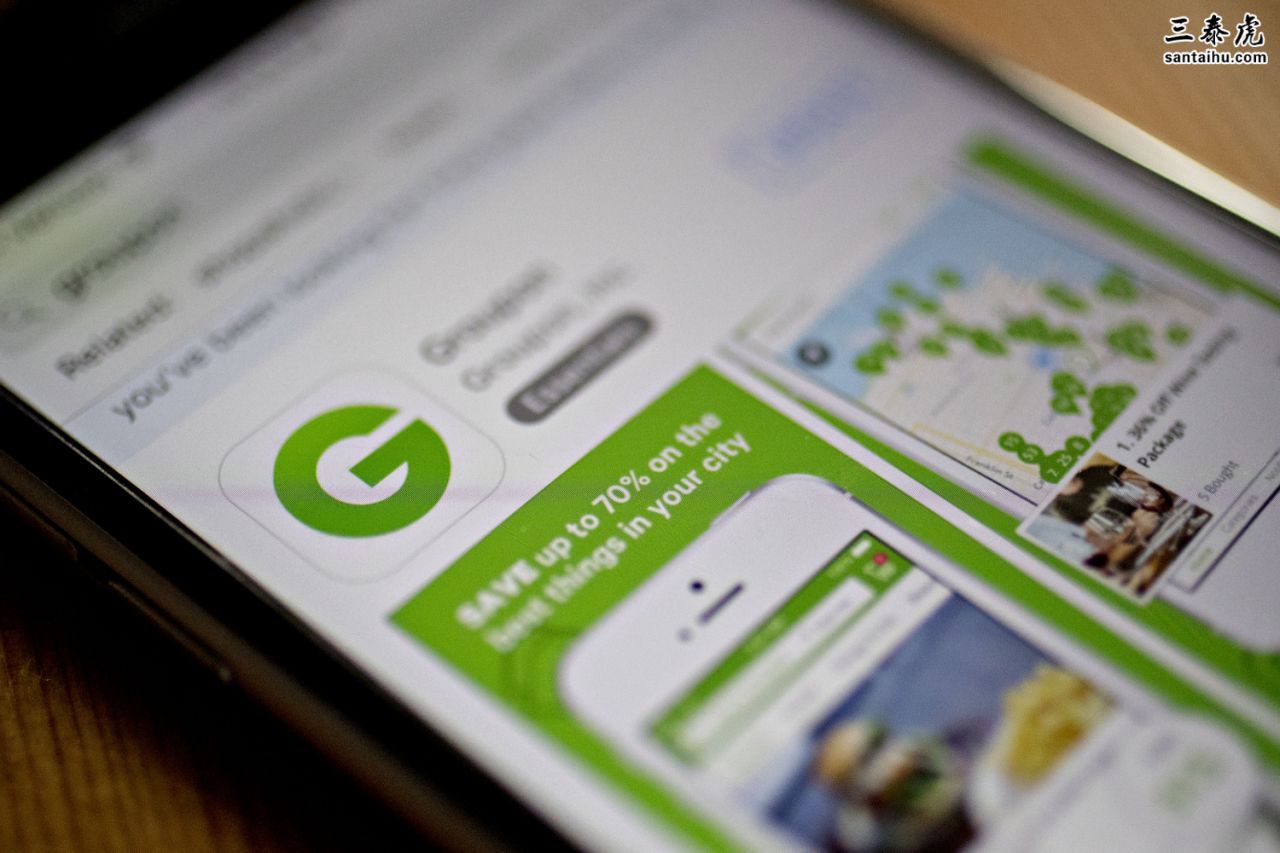 (Bloomberg) -- When Alex Tabor made his first trip to Beijing back in 2014, the Brazilian executive was worried about communication. Tabor doesn't speak Mandarin, but he was hopeful that (with the help of a translator) he could get one thing across: the huge opportunity for Chinese companies looking to invest in Latin American tech firms.
(彭博社)——2014年,当巴西高管亚历克斯·塔博尔(Alex Tabor)第一次访问北京时,他对沟通感到担忧。塔博尔不会说普通话,但他希望(在一名翻译的帮助下)能让人们明白一件事:对于想投资拉美科技公司的中国企业,机会无限。
While there, he met with officials at Baidu, China's biggest online search engine, hoping to raise capital for his Internet discount hub, Peixe Urbano. Tabor was already focused on pivoting to a bigger business—one that could sell directly to users rather than just posting discounts. Baidu was interested, and took a majority stake.
在北京,塔博尔会见了中国最大的在线搜索引擎百度的高管,希望为其团购网站Peixe Urbano筹集资金。塔博尔已经将重心转移到更大的业务上——可以直接向用户销售产品,而不仅仅是发布折扣信息。百度对此感兴趣,并收购了Peixe Urbano的多数股权。
A few years earlier, in Chile, Felipe Henriquez had co-founded Clandescuentos, another venue for web surfers seeking deals. It was quickly scooped up by U.S. giant Groupon. He stayed on, helping build the portal's South American footprint. By 2017, Henriquez and a group of investors bought the company back. It was renamed Groupon Latam.It was about this time that he called Tabor. Both serial entrepreneurs who even share the same birthday (they're both 38), the men clicked immediately. The desktop-to-mobile transformation of Latin America was in full swing, and both men were in the vanguard. By merging Peixe Urbano with Groupon Latam, they hoped to dominate the Latin American marketplace.
几年前,在智利,菲利佩•恩里克斯(Felipe Henriquez)与他人共同创立了一家团购网站Clandescuentos,很快便被美国巨头Groupon收购。恩里克斯留任,帮助拓展该网站的南美市场。到2017年,恩里克斯和一群投资者回购了该公司并更名为Groupon Latam。恩里克斯立即联系了塔博尔,他们一拍即合,巧合的是这两位38岁的企业家竟然还是同一天生日。拉丁美洲从电脑到手机的转变正如火如荼地进行着,两个人都是先锋。通过将Peixe Urbano与Groupon Latam合并,他们希望主导拉美市场。
Had Tabor not enlisted the help of Baidu, their success story may have ended before it began.
如果塔博尔没有得到百度的帮助,他们的成功故事可能还没开始就已经结束了。
As America recedes into the background, Chinese foreign direct investment in Latin America and the Caribbean has skyrocketed over the last ten years, according to a 2018 report by the Economic Commission for Latin America and the Caribbean. China dropped close to $90 billion in the region between 2005 and 2016. With a growing emphasis on telecommunications, Chinese investment in emerging technology is increasingly the primary fuel behind Latin America's tech boom.
根据拉美和加勒比经济委员会2018年的一份报告,随着美国退居幕后,中国在拉美和加勒比地区的外国直接投资在过去10年大幅飙升。从2005年到2016年,中国在该地区投资近900亿美元。随着对电信行业的日益重视,中国对新兴技术的投资日益成为拉美科技繁荣背后的主要推动力。
Long term, Beijing wants to cement deals with countries that are both resource-rich—a critical need for Chinese industry—and have growing consumer demand. Often, those nations and their technology firms are seeking Chinese expertise—and money.
长期而言,北京希望巩固与资源丰富(这是中国工业的一个关键需求)且消费需求不断增长的国家的交易。通常,这些国家及其科技公司都在寻求中国的专业技术和资金。
"I became very excited when I saw the opportunity with investment and guidance from China," Tabor said during a recent interview in New York. "Historically, Latin America has looked to Silicon Valley and New York for business, but there are innovations in China that could be even more applicable to the Latin American reality."
塔博尔最近在纽约接受采访时称:"当我看到来自中国的投资和指导的机会时,我变得非常兴奋。拉丁美洲一直以来都在硅谷和纽约寻找业务,但中国的有一些创新可能更适用于拉丁美洲的情况。"
Henriquez agreed. "China's influence has been very important. Latin America is more similar to China than to the U.S.," he said in an interview. "When you go to China, you see what's going to happen in Latin America in five more years. Today, we look at China. We look at Meituan, at Alibaba and Tencent, to see what we can do in the future."
恩里克斯认同这一说法,他表示:"中国的影响力一直非常重要。相比美国,拉丁美洲和中国的情况更相似。当你去中国时,你可以预见拉丁美洲五年后的景象。所以我们要把握住中国如今的潮流,比如关注美团、阿里巴巴和腾讯,看看我们将来能做些什么。"
In 2015, the Chinese government announced a ten-year plan to increase trade with Latin America to $500 billion and investments to $250 billion. In 2017, trade between the two regions stood at $266 billion.
2015年,中国宣布了一项十年计划,将与拉美的贸易额增至5000亿美元,投资额增至2500亿美元。2017年,两地区贸易额达到2660亿美元。
At the time of Tabor's visit, Baidu was already looking to invest in online marketplaces for local goods and services—things like ride hailing, grocery and food deliveries, bike and scooter rentals. A Brazilian-American and son of international aid workers, Tabor lived in South Asia for much of his childhood. He studied computer science at the University of Southern California and had already started a few other companies before Peixe Urbano—which is Portuguese for Urban Fish.
在塔博尔访问中国时,百度已经在考虑投资本地商品和服务的线上市场,比如叫车服务、杂货和食品配送、自行车和摩托车租赁。塔博尔是巴西裔美国人,父亲是国际援助工作者。他童年的大部分时间都生活在南亚。他在南加州大学学习计算机科学,在创办Peixe urbano(城市鱼的葡萄牙语)之前,他已经创办了其他几家公司。
Baidu was formed in 2000 and went public five years later. In less than two decades, it has grown to dominate the Chinese internet space, providing a platform for users to obtain information and services through a Chinese-language searchable online platform, encyclopedia and other verticals for search-based products. In 2014, the Beijing-based firm launched its pay application, Baidu Wallet, and a food delivery vertical. As of 2016, mobile revenue made up 60 percent of Baidu's receipts.
百度成立于2000年,5年后上市。在不到20年的时间里,百度已经成长为中国互联网领域的霸主,为用户提供了一个通过中文在线搜索、百科等搜索产品获取信息和服务的平台。2014年,这家总部位于北京的公司推出了其支付应用百度钱包和送餐服务。截至2016年,移动端收入占百度总收入的60%。
Meanwhile, in September, rival Meituan Dianping—a full service online marketplace that Tabor holds out as a model—raised $4.2 billion in the largest internet-focused IPO in four years.
与此同时,其竞争对手美团点评在9月份进行了4年来规模最大的IPO,筹资42亿美元。
That was the scale Tabor envisioned. After Baidu bought in, Peixe Urbano's annual sales doubled. Tabor said that, in addition to funding, Baidu showed him how to grow his merchant coverage and mobile audience. By the end of 2016, Tabor's company had 75 percent of the market share in Brazil, he said. Then, in 2017, he joined forces with Henriquez.
这样的融资规模也是塔博尔梦寐以求的。在获得百度的入股后,Peixe Urbano的年销售额翻了一番。塔博尔说,除了资金,百度还向其展示了如何扩大商业覆盖面和移动受众。他说,到2016年底,Peixe Urbano在巴西拥有75%的市场份额。然后,在2017年,他与恩里克斯联手。
Groupon Latam's success followed the sudden, mass-adoption of smartphones across Latin America. Just as the same transformation catapulted more than one billion Chinese onto the mobile internet, the same door has opened for online retailers from Mexico to Chile. Mobile users in Mexico City and Santiago appeared almost overnight, and were suddenly hungry for the same app-convenience—to order pizza, check on traffic, hail a ride—that Chinese, Europeans and Americans now take for granted.
Groupon Latam的成功是在拉丁美洲突然大规模普及智能手机之后取得的。就像10亿多中国人通过移动互联网实现了同样的转变一样,从墨西哥到智利的在线零售商也迎来了同样的机遇。墨西哥和圣地亚哥的手机用户几乎在一夜之间涌现,他们突然渴望用同样的应用程序——来点披萨、查看交通状况、叫车,然而这些在中国和欧美都已经是习以为常的生活方式。
Online discount hubs like Groupon Latam earn a profit when merchants get a sale from their listing, picking up a small percentage of the transaction. The revenue adds up—Groupon Latam makes more than $250 million in sales per year, Tabor said. Local sales teams now dot the region, with a call center based in Florianopolis, a buzzing Brazilian beachside city. The town, home to a young, tech-oriented workforce, is "full of Argentineans, Colombians, Chileans and Uruguayans," he said.
像Groupon Latam这样的在线折扣网站,网站上每成交一笔订单,商家就能赚取一部分的利润。塔博尔表示,Groupon Latam每年的销售额超过2.5亿美元。当地的销售团队现在遍布该地区,在热闹的巴西海滨城市弗洛里亚诺波利斯设有呼叫中心。
Tabor has around 1,000 employees located in six countries—Colombia, Mexico, Argentina, Chile, Peru and Brazil—with 4.5 million active users annually. At any one time, Groupon Latam has up to 118,000 discounts posted online for things like a dinner for two at a new pizzeria in Buenos Aires, a vacation escape to the Chilean coast, a kickboxing class in Bogota, a massage in Guadalajara, or a flat-screen TV that can be delivered anywhere in Rio de Janeiro.
塔博尔的公司在哥伦比亚、墨西哥、阿根廷、智利、秘鲁和巴西六个国家拥有大约1000名员工,每年有450万活跃用户。任何时候,Groupon Latam 在网上发布的商品折扣信息都达到118,000 条,例如布宜诺斯艾利斯一家新开的披萨店的双人晚餐、智利海边度假之旅、波哥大的跆拳道课程、瓜达拉哈拉的按摩体验或者可送达里约热内卢任何地方的平板电视。
The company has since acquired Menu Express, a food delivery business, and Pipol, a mobile payments platform, both in Chile. The goal now, Tabor said, is to convert Groupon Latam into a real services hub.
此后,该公司先后在智利收购了食品快递公司Menu Express和移动支付平台Pipol。塔博尔说,现在的目标是将Groupon Latam转变成一个真正的服务中心。
"There are few e-commerce companies in Latin America that have a regional presence with this volume," Henriquez said. "This platform could introduce the future business models that will be used in the region with an important scale and presence in the six largest markets of Latin America."
"很少有拉丁美洲的电商务司拥有如此规模的区域业务。"恩里克斯说,"这个平台可以引入未来的商业模式,这些模式将应用于拉美六大市场中具有重要规模和影响力的地区。"
Technology giants in China want to get in on the ground floor in Latin America's tech explosion, and are showing up with cash. According to a report by the United Nations Economic Commission for Latin America and the Caribbean (CEPAL), Chinese firms were the largest investor in the region in 2017, with around $18 billion—representing 42 percent of the volume in the region.
面对拉丁美洲的科技繁荣,中国的科技巨头想要以资金优势占得先机。根据联合国拉丁美洲和加勒比经济委员会(CEPAL)的一份报告,2017年,中国企业是该地区最大的投资者,投资额约180亿美元,占该地区总投资额的42%。
Among them are ride-hailing company Didi Chuxing, which purchased Brazil's 99 Taxis for an undisclosed amount while also expanding into Mexico. TCL, a Chinese tech firm with a subsidiary in Argentina, entered a joint venture with Radio Victoria, one of the country's largest consumer electronics makers. Huiyin Blockchain Venture led a round of funding for Argentinean Bitcoin payments service Ripio. And Chinese Tencent invested $180 million in Nubank, a Sao Paulo-based fintech startup with five million customers and one of the top five credit cards in Brazil.
其中包括网约车公司滴滴出行,该公司以未披露的价格收购了巴西的打车应用99 Taxis,同时还在向墨西哥扩张。中国科技公司TCL在阿根廷设有子公司,它与阿根廷最大的消费电子制造商Radio Victoria组建了合资公司。汇银区块链风投公司牵头为阿根廷比特币支付服务Ripio提供了一轮融资。腾讯还向Nubank投资了1.8亿美元。Nubank是一家总部位于圣保罗的金融科技初创公司,拥有500万客户,是巴西五大信用卡之一。
Last year, China's Xiaomi, known mostly for smartphones, opened stores in Colombia. Its products can already be found in Mexico, Brazil and Chile. Its continuing expansion into Latin America has relied on local brands with a strong presence, such as Movistar and Telcel, to distribute its products and build a brand. Also joining the fray is bike sharing platform Mobike, which began offering services in Mexico City and Santiago in 2018. That company was recently acquired by Meituan Dianping.
去年,以智能手机闻名的中国小米在哥伦比亚开设了门店。其产品已经在墨西哥、巴西和智利上市。该公司在拉丁美洲的持续扩张依赖于拥有强大影响力的本土品牌,如Movistar和Telcel,来分销其产品并打造品牌。参与竞争的还有共享单车平台Mobike,该平台于2018年开始在墨西哥城和圣地亚哥提供服务。该公司最近被美团点评收购。
Nathan Lustig, 33, a partner at Magma Partners, helped launch a China-Latam accelerator last January seeking to connect business owners, investors and government officials in both regions. In 2018, the Santiago venture capital firm held ten workshops in Beijing and Shanghai, with themes rotating among businesses from Panama to Argentina.
33岁的内森•勒斯蒂格(Nathan Lustig)是Magma Partners的合伙人。去年1月,他帮助推出了一个"中国-拉美加速器"创业服务,旨在连接这两个地区的企业主、投资者和政府官员。2018年,这家位于圣地亚哥的风投公司在北京和上海举办了10场研讨会,主题由从巴拿马到阿根廷的众多企业中轮流举办。
"Right now, we're at the inflection point," Lustig said. "There's a massive trend of copying from China because they solved the same problems ten years ago Latin America is dealing with today: the unbanked, no-credit scores, no phone-to-suddenly having smartphones."
勒斯蒂格表示:"目前,我们正处于一个转折点。现在出现了模仿中国的大趋势,因为中国在10年前就解决了拉丁美洲现在面临的同样问题:没有银行账户、没有信用评分、没有手机到突然拥有智能手机。"
In Brazil, a company called Chinnovation emerged as a sort-of dating service for Chinese investors. The company takes them on a tour of Brazil to connect with companies ripe for investment. And it's a two-way street. In Hsieh, director of Chinnovation, said e-commerce giant Alibaba is launching an executive program in Brazil next month with its eponymous business school, targeting entrepreneurs and executives.
在巴西,一家名为Chinnovation的公司为中国投资者提供了一种约会服务。该公司带他们去巴西旅行,与具备投资条件的公司建立联系。Chinnovation董事Hsieh表示,电商巨头阿里巴巴将于下月在巴西推出一项高管项目,目标客户是企业家和高管。
Margaret Myers, program director at The Dialogue for China and Latin America, said China has been priming the region for decades. With mature relationships between governments in the agricultural and mining sectors, financial integration and telecommunications in the private sector was next. The timing for companies such as Groupon Latam couldn't be better.
"中拉对话"项目主管玛格丽特迈尔斯(Margaret Myers)表示,中国几十年来一直在为该地区的发展做准备。随着农业和矿业部门政府之间关系的的成熟,接下来将是私营企业的金融一体化和电信化服务。对于Groupon Latam这样的公司来说,时机再好不过了。
China "considers itself a developing country that has experienced rapid growth and leapfrogging technologies," Myers said. "So they understand how technological innovation in a developing market like Latin America can be achieved."
迈尔斯说:"中国是一个经历了快速增长和技术飞跃的发展中国家。因此,他们了解如何在拉丁美洲这样的发展中市场实现技术创新。"
美国雅虎读者评论:
译文来源:三泰虎 http://www.santaihu.com/46839.html 译者:Jessica.Wu
外文:https://finance.yahoo.com/news/china-billions-powering-latin-america-080019082.html?tdsourcetag=s_pcqq_aiomsg
Anonymouslast month
China has much more to do than fighting trade war with us. china has been helping many countries along the belt-and-road to build or upgrade their infrastructure ,the basis of further developing their economy by lending money to, and sending ingineers to help those countries, hence has won trust and support from those countries.
除了和我们打贸易战,中国还做了很多事。中国一直在帮助"一带一路"沿线许多国家修建和升级基础设施,为进一步发展经济提供资金和人员支持,赢得了这些国家的信任和支持。
Jimlast month
While US send troops, war ships, war planes, bombs to other countries, China bring capital investment, technologies.
当美国向其他国家投放诈弹,派遣军队、军舰、战机时,中国带去了资本投资和技术。
D Plast month
Be careful Latin America, Washington does not want you to develop tech industry but want your dependency on the big US tech.
拉丁美洲要小心,华盛顿不希望你们发展科技产业,而是希望你们依赖美国的科技巨头。
Robertlast month
China is profiting due to the history of U.S. neglect and indifference toward Latin America.
由于美国对拉美的忽视和冷漠,中国正从中受益。
Georgelast month
Looks like China has found a strategic use of the $350B in cash which U.S. consumers send to China every year.
美国消费者每年给中国送去3500亿美元现金,看来中国已经找到了利用这笔资金的好方法。
doggy dogglast month
and trumps making it sound like china is doing so bad economically
特朗普让人觉得中国的经济状况非常糟糕
Mingolast month
They don't worry about national security like US, so they can do business together. We, USA, are falling backward under Trump and cons closing door policy.
拉美不像我们那样担心国家安全,所以他们可以和中国一起做生意。我们美国,在特朗普的关门政策下正在节节败退。
johnlast month
So it isn't so bad in Latin and central America? Then send back all of the illegals.
看来拉丁美洲和中美洲的情况都还不错,把所有的非法移民都送回去吧。
Patricklast month
It's interesting that the CEO of these chinese companies, And the Brazilian s mentioned, all educated in USA...
有趣的是,这些中国公司的CEO,还有文中提到的巴西人,都在美国接受教育……
Michael Wanlast month
Just thinking of China as a guy not very sharp, but with tons of money.
中国人傻钱多
Captain Obviouslast month
The USA has been screwing Latin America for Decades. I suggest you all start learning Mandarin if you want to survive in the future.
几十年来,美国一直在压榨拉丁美洲。如果你们想在未来生存下去,我建议你们都开始学习普通话。
DESMONDlast month
I wonder what sort of lies and deceits Bolton could come out with to counter China's tech investments in Latin American countries. Lame excuses relating to security and cyber issues no longer work against China. Its US hacking and cyber attacks that most countries are worry about.
我不知道博尔顿会编出什么样的谎言和欺骗来反击中国在拉美国家的科技投资。有关安全和网络问题的蹩脚借口不再奏效。大多数国家担心的是美国的黑客攻击和网络攻击。
hunglast month
China help with a long term if the country do have a lots of resources for China need and always have little evil plan along the way.
如果这些国家有足够的资源来满足中国的需求,并且在这个过程中没有什么邪恶的计划,那么中国就会提供长期的帮助。
Libtards&Democrapslast month
Hahah... good luck !
祝你们好运!