Julian Mintzis, Education and Business Professional.
The reason is access to credit. Only people that work for large, usually state-owned companies can easily be approved for a credit card and even if you have a credit card it is often not accepted or there are problems with the merchant's POS machine. The credit lines are often not that high, as well.
One reason why the mobile payments is more popular is because of the ecosystem that these companies have created. Friends may reimburse you for their part of a meal via one of these wallets or some clients may even pay you via one of these wallets. There are websites that accept these wallets for online shopping, food delivery apps from local restaurants that are linked with these virtual wallets, and many other aspects of life that accept these wallet payments - even down to the street venders! The companies are also creative in that one is not charged for paying someone else or paying a merchant, or adding money from their bank account but withdraws to a bank account are charged.
原因在于信用卡获批难度。只有在大型国有企业工作的人才能轻松获批信用卡,即使你有信用卡,也经常不能用,或者商家的POS机出了问题。信用卡额度通常也没有那么高。
移动支付更受欢迎的一个原因是这些公司创造的生态系统。朋友可能会用电子钱包把他们的餐费付给你,有些客户甚至会用电子钱包来付钱。有一些网站接受这些电子钱包进行在线购物,当地餐馆的外卖应用程序与这些虚拟钱包相关联,生活中的方方面面也可以用这些钱包进行支付——甚至是街头小贩!这些公司的创新之处在于,它们不会因为支付给别人或支付给商人而被收取手续费,也不会因为从银行账户中取款而被收取费用。
Recently some of these companies have used computer technology to determine eligibility and interest percentages for people who need to borrow money and for those looking to invest. The problem is that this technology is pretty new and this industry is pretty unregulated.
最近,这些公司中,已有部分开始使用计算机技术来判断需要借钱的或投资的人选和利息。问题是这项技术尚属前沿,这个行业还缺乏监管。
Mona Jain
I wouldn't say credit cards aren't popular in China after a quick research.
By 2016 the volume of active credit cards in China is 465 million, or 340K per million people (consider China's population is 1,350 million).
1.30 We found that in 2014 around 6.9% of cardholders (about two million people) were in arrears or had defaulted... 8.9% of credit cards active in January 2015 (5.1 million accounts) will….
I speculate there are 57 million credit cards in UK (8.9% of 57 million is 5.1 million), or 877K per million people (given UK's population is 65 million).
在做了点快速研究后,我并不认为信用卡在中国不受欢迎。
到2016年,中国的活跃信用卡数量为4.65亿张,即每百万人拥有3.4万张信用卡(考虑到中国的人口为13.5亿)。
我们发现,2014年,约6.9%的持卡人(约200万人)存在拖欠或违约事实……2015年1月这个数字将达到8.9%(510万张卡)....
我推测英国有5700万张信用卡(5700万的8.9%就是510万),或者说每百万人拥有87.7万张信用卡(考虑到英国的人口是6500万)。
It is true that Chinese people have much less cards than UK in terms of per ca pita. But please remember UK is so mature in financial and has much longer history in developing credit card market. Besides UK people are much wealthier than Chinese. China just developed credit card market for 15 years and the market is still growing.
In China, credit cards are paid through Unionpay network in most cases.
的确,中国人的信用卡持卡量比英国人少得多。但请记住,英国在金融方面非常成熟,信用卡市场的发展历史更长。此外,英国人比中国人富裕得多。中国的信用卡市场刚刚发展了15年,而且这个市场还在不断增长。
在中国,信用卡大多是通过银联支付网络支付的。
Keith Lyons, Founder 'Bali Volcano Agung' Facebook Page (2017-present)
The main reason why credit cards aren't popular in China is because for many years China was cut off from the rest of the world, and didn't want the intrusion of foreign companies such as Visa and Mastercard into the country.
Instead, it developed its own system, UnionPay, which is used by most banks in China, and is the mechanism for payment on ATM and credit cards.
In the West, you need to have some credit history, and possibly an earning history and some assets.
Because of these factors, instead, many Chinese use other micro-payment systems, such as WePay on the app wechat. These are more like debit cards, as you can't loan money, but pay from your wallet.
信用卡在中国不受欢迎的主要原因是,多年来中国与世界隔绝,不希望Visa和万事达等外国公司侵入中国。
因此它开发了自己的系统——中国大多数银行使用银联系统,这是一种ATM和信用卡支付机制。
在西方,你只需要有一些信用记录,或者有收入和一些资产就可以。
鉴于这些因素,许多中国人转而使用其他小额支付系统,比如微信上的微信支付。这些小额支付系统更像借记卡,因为你不能借钱,只能从钱包里支取。
Jack Zumruls, studied at Finance
Let me give you a differential financial picture from the rest of the answers
Credit, debt etc etc leads to the interests. In the US there are a lot of debt refinancing, loan reduction, tax refund or just just declare bankruptcy to get rid of bad debts. There are investment banks who do nothing but buy debts all day.
我来给你们阐释一下跟其他答案不同的金融图景
信用、债务等等能产生收益。在美国,有很多的债务再融资,借贷减免,退税或者干脆宣布破产等方式来摆脱坏账。有些投资银行整天除了买债什么也不做。
In China this kind of debt management does not exist. It's very rare for there to be a financial pathway for large number of people to get rid of their debts.
There are laws that protect people in debt from having their properties seized away.
So in China debt is real, the number never goes down. Therefore China approaches the concept of debt completely different .
在中国,这种债务管理并不存在。对于很多人来说,通过金融途径来摆脱他们的债务,是非常新鲜的事物。
有些法律保护欠债人的财产不被没收。
所以在中国,债务是真实存在的,债务金额永远不会减少。因此,中国处理债务的概念完全不同。
Lty Yu, Engineer (2017-present)
China currently boasts one of the highest personal savings rates in the world. The habit of 'make both ends meet' has long since been rooted in the minds of Chinese people. Research studies comparing saving and spending habits in the US and China found that urban Chinese households, on average, save much more than American households. So credit-card penetration is lower than Western economies.
中国是目前全球个人储蓄率最高的国家之一。"量入为出"的习惯早已在中国人心中根深蒂固。有研究对比了美国和中国的储蓄和消费习惯,发现平均而言,中国城市家庭的储蓄比美国家庭多得多。因此,信用卡普及率低于西方经济体。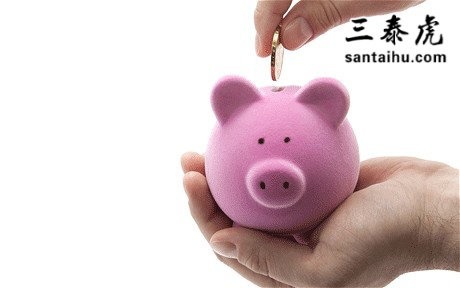 The Chinese government offers stable mobile broadband connections (3G/4G), even in the sparsely populated areas, where China's telecom operators are in red when providing internet infrastructure. Mobile payment quickly took off before credit card as a means of payment becomes trendy. So China is leapfrogging the credit card stage.
China's online population, the largest in the world, has touched 772 million at the end of 2017, which enables digital players to achieve economies of scale quickly. Shopping credit services like Jingdong Baitiao and Mayi Jiebei are undermining the take-off of credit card penetration.
中国提供稳定的移动宽带连接(3G/4G),即使是在人口稀少的地区,中国的电信运营商在提供互联网基础设施时也处于亏损状态。在信用卡成为风行的支付方式之前,移动支付迅速发展起来。因此,中国正跳过信用卡时代。
截至2017年底,中国网民数量已达7.72亿,居全球第一,这使得电子商家能够迅速实现规模经济。京东白条、蚂蚁借呗等购物信贷服务分流了信用卡的普及。
China is also short of a credit scoring system, credit card companies and other institutions are unable to assess the likelihood that a consumer can or will be able to pay off any debts he accumulates. Again, China is leapfrogging it, as internet giants are developing private credit scoring systems based on big data solutions, for example Sesame Credit developed by Ant Financial Services Group.
And merchant & payment processing fees are also holding back the acceptance of credit cards.
中国也缺乏信用评分系统,信用卡企业和其他机构无法评估消费者能否或未来能否偿还累积债务的可能性。随着互联网巨头开发基于大数据解决方案的私人信用评分系统,例如蚂蚁金服开发的芝麻信用,中国再一次越过信用卡时代。
商户和支付手续费也阻碍了人们对信用卡的接受度。
Henry
From what I experienced it is rather difficult to apply for a credit card in China with useful credit limit as there's no easy way to check people's creditworthiness there (so banks were cautious to give much credit to applicant). With the latest surge of electronic payment methods these day I guess China is pretty much skipping the credit card stage and go straight to e-payment. The latest form of e-payment still doesn't give people much credit though as they're still mostly debit base, pre-charged.
从我的经验来看,在中国申请信用有效额度的信用卡是相当困难的,因为中国没有便捷的方法来查询人们的信用值(所以银行对批给申请人高额信用非常谨慎)。随着最近电子支付方式的迅猛发展,我想中国正在越过信用卡阶段,直接进入电子支付。最新的电子支付形式仍然没有给使用者提供太高的信用额度,因为他们目前主要还是使用预存借记卡。
Selim Inges, China nerd
The banking system in China is terrible for common consumers.
Getting small personal loans is hard. There's a whole shadow-lending market, provided both by banks and private individuals
中国的银行体系对普通消费者来说很糟糕。
获得小额个人贷款很困难。整个影子借贷市场都是由银行和私人提供的。
Vijay Patwardhan
Due to rapid progress in mobile connectivity; China skipped the plastic credit card step and jumped straight to mobile payments. The same thing is happening in India right now.
A similar example of technology jump was penetration of telephones in India. Most of the India skipped the wired telephone connection phase and straight jumped to mobile telephony.
由于互联互通的快速发展;中国跳过了塑料信用卡片时代,直接进入移动支付。同样的事情也在印度上演。
一个技术飞跃的类似例子是印度的电话普及率。大多数印度人跳过有线电话阶段,直接进入移动电话时代。
Alan Lowe, knows Mandarin Chinese
you konw that Jack Ma wants to bring China into a No Cash Society,Alipay and WeChat Payment is very popular in China,so,when we go outside,all we need is a mobilephone,but we use credit cards in different ways
你知道的,马云想把中国带入一个没有现金的社会,支付宝和微信支付在中国非常普及,所以我们出门时只需带上手机,但是我们也会通过很多方式使用信用卡。
Neagle Hsiu
I wanna say we have lots of people who didn' have education. So most banks don't like giving credit cards to them. Actually, a lot of people have some credit cards in city.
我想说,我们有很多人没有受过教育。所以大多数银行不愿意给他们发放信用卡。事实上,城市里很多人都有信用卡。
Toan Duong, Computer Repair Techician (2016-present)
Simply because most Chinese people like, and think it is safer and more convenient, to have live cash in their pocket instead of 'somewhere else'. It is very time-consuming to made credit cards popular among people of countries like China or Vietnamese because of that.
很简单,就是因为大多数中国人喜欢,而且认为把现金放在口袋里,比放在"其他地方"更安全、更方便。因此,要使得信用卡在中国或越南这样的国家普及开来,需要大量的时间。
andall Burns, Economic Journalist at VDARE.com
Credit cards are largely a scam preying upon people in hard situations. When credit it provided that way, it means more people have borrow just to subsist. The chinese financial industry is largely government owned and thus more tightly regulated than what you see in the US.
信用卡在很大程度上是剥削处境艰难的人的一种骗局。如果这种情况下发放信贷额度,就意味着更多的人只能依赖借钱来维持生计。中国金融业主要由政府所有,因此受到的监管比美国更为严格。
外文链接:https://www.quora.com/Why-aren%E2%80%99t-credit-cards-popular-in-China-the-worlds-second-largest-economy