Are you willing to ride a Chinese-made plane and high-speed rail?
你愿意搭乘中国制造的飞机和高铁么?
QUORA网站读者评论:
William Regan, I've been living in China for seven years.
I often ride their high speed trains. No problems — only the occasional delay. They're comfortable, offer a smooth ride, and can even be quicker than airplanes (1. There are many flight delays in China. 2. It takes an hour to get to the airport while only 15–30 minutes to get to the railway station. 3. No need to worry about getting there an hour early for check in)
For airplanes, I'm already a little picky about the ones I take. I like to take planes that maximize leg space (for economy… or "economy plus"). Overall, I'm more selective about non-stop vs. layover flights. I like to spend as little time as I can flying — since its such a tiring and draining experience for me.
Overall, I'd trust their planes because the accepted failure rate must be extremely low
我经常乘坐中国高铁。完全没问题——只是偶尔会晚点。高铁舒适、平稳,甚至比飞机还快。
(1. 在中国飞机晚点很普遍。2. 到机场需要一个小时行程,而到火车站只需15-30分钟。3.不用折腾着提前一小时去办理登机手续。)
对于飞机,我已经有点挑剔了。我喜欢坐那些腿部空间最大的飞机(经济舱……或者"豪华经济舱")。总的来说,相较于转机航班,我更喜欢直飞航班。搭飞机时,我更偏向于选择航行时间短的航班,因为这对我来说很累人。
总的来说,我信任他们的飞机,因为故障率很低
译文来源:三泰虎 http://www.santaihu.com/46805.html 译者:Joyceliu
Jonathan Poh, Senior Front-end Developer at Veracode (2018-present)
Are you willing to use a Chinese-made mobile phone or computer, or drive in a car that has a Chinese-made engine?
You probably already are.
Apple iPhones are fairly well known for being manufactured by FoxConn in China, but Google Pixel phones are made by HTC, a Taiwanese () company. (Source: Pixel (smartphone) - Wikipedia) . BMW also has an engine plant in China (source: BMW opens first engine plant in China )
So, would I fly in a Chinese plane or ride on a Chinese high-speed train? Sure I would, and probably will at some point in my life.
你愿意使用中国制造的手机或电脑,或驾驶装配了中国发动机的汽车吗?
你可能已经这么做了。
众所周知,苹果的iphone是由富士康在中国制造的,但谷歌Pixel手机是由台湾公司宏达电制造的。(来源:Pixel(智能手机)——维基百科)。宝马在中国也有一家发动机厂(资料来源:宝马在中国开设了第一家发动机厂)
那么我会搭乘中国飞机或中国高铁吗?当然我会,可能会在我生命中的某个时刻搭乘。
Robin Matthews, works at Shearman & Sterling
I often travel on high speed trains in china. They had initial problems which have been fixed. Most of the tech was ripped off from the West and Japan (google it if you want to argue then argue). So the trains are underlyingly fine.
With planes you can assume it's the same game. The tech will be Boeing / airbus reverse engineered into smallish unambitious passenger planes.
我经常在中国乘高铁旅行。他们是遇到过问题,但已经解决了。大部分技术是从西方和日本抄袭来的。所以,高铁没问题。
飞机也一样。通过对波音/空客的反向设计掌握技术来制造出体积较小的客机。
Ram Krishnaswamy
China is going to be the next Japan in this regard.
Back in the 1950s Japanese goods were thought of as shoddy in quality. By the 1980s they were far ahead of others. My fully Japanese built Yamaha looks and rides like new after 30 years even today. Their manufacturing is legendary.
Chinese products too were thought of as shoddy a couple of decades back. Today, Chinese smart phones provide the latest technology at a fraction of the price and they are swamping their competition.
The top brands in the world get their stuff made in China (iPhone anyone?). Of course, due to corruption, if a particular project is built in a sub-standard way, how does that make every product from China substandard?
Btw, haven't US and European planes crashed? So, did we refuse to fly a 747 or an Airbus after that?
在这方面,中国将成为下一个日本。
20世纪50年代,日本商品也被人们认为质量低劣。到了20世纪80年代,他们已经远远领先于其他国家。我的全日本造雅马哈在30年后,甚至今天,依然看起来、骑起来还像新的一样。他们的制造业简直是传奇。
几十年前,中国商品也被认为是劣质产品。如今,中国智能手机以极低的价格配置了最新的技术,正横扫竞争对手。
世界顶级品牌的产品都是中国制造的。顺便说一下,美国和欧洲的飞机就没有坠机记录吗?在事故发生后,我们拒绝747或者空客了么?
Larry Park
Samit Basu, you are wrong and you didn't check the fact before you post on QUORA. China's high speed trains are not only operating in China, China has built one in Turkey, one in Europe, two in Southeast Aisa. China's C919 big airplanes got more than 500 orders, many from foreign countries . China H.S.T. run more than hundred thousand times, only had one accident . How you can say it's not safe ??????
Samit Basu,你错了,你在QUORA上发帖之前没有先查一查。中国的高速列车不仅仅在中国运行,他们在土耳其和欧洲都建了一条高铁线路,还在东南亚建造了两条。中国C919大型客机获得了500多架订单,其中很多来自国外。中国高铁运行班次已超过十万次,只发生过一起事故。你怎么能说它不安全呢?
Kev Bugh, Been to Bejing, Shanghai, Hanzhou, Suzhou, Shenzhen, Macau, and Hong Kong.
I once rode a high speed bullet train in Shanghai, totally made in China. Back in 2013, it was one of the fastest trains in the world, if not the fastest. The ride was smooth and the cabin was quiet.Note that although China is stereotyped for making low quality, unreliable products, this is not always the case. Higher profile companies are usually very courteous about the quality of their product. A bad reputation can bring down the company to bankruptcy, especially niche companies like bullet train manufacturers.
我曾经在上海坐过高铁,百分百中国制造。2013年的时候,就算不是最快的火车,它也是世界上最快之一。行程很平稳,车厢也很安静。请注意,尽管人们对中国商品的质量低劣抱有成见,但情况并非总是如此。知名度较高的公司通常对产品的质量非常重视。坏名声会让公司破产,尤其像高铁列车制造商这样的公司。
Allen Ng, worked at Many Places in USA
Yes, I've taken the high speed train many times traveling in China. I hope you can also travel on this high speed system too so you could write a good posting of it. The very modern high speed trains are right on time schedule, very clean and very comfortable. In fact, I can say for sure, it is much more comfortable than taking an airplane here in the US; much much more comfortable. The seats are clean, wide and have room to stretch out your legs. You could walk the aisles without having to worry about the pilot telling you to sit and strap on your seat belt. There are snacks and food (including hot noodles) for sale at a snack bar so you don't have to be hungry like on flying US airplanes. The snacks are cheap and much much better than the expensive piece of crap snacks offered on US airlines.
The speeds of these high speed trains are fast running at 300 KPH, fast enough to get to your destination quickly but also allowing you to enjoy the countryside scenery. I highly recommend all tourist traveling in China to use the high speed trains. It is cheaper than taking a plane to your destination. It allows much more comfort. It allows one to enjoy the sceneries of the countryside and see all the rivers and lakes along the way. Generally in tourist travels, one flies into a city, take a taxi to a hotel, and tour city destinations. A tourist generally miss out completely the charms and wonderful natural sceneries of the countryside.
是的,我在中国坐过很多次高速火车。我希望你也可以搭乘一下,这样你就可以写个好帖子了。现代化的高速列车时间表是非常精确的,很干净,很舒服。事实上,我可以肯定地说,比在美国坐飞机要舒服得多。高铁的座位干净、宽敞,还有伸腿活动的空间。你可以在过道上走动,而不必担心飞行员让你坐下来系好安全带。餐车会供应零食和食物(连热面条都有),所以你不必像坐美国飞机那样忍饥挨饿。小吃比美国航空公司提供的垃圾零食便宜、好吃得多。
这些高速列车的速度是300公里每小时,快到足以迅速把你送达目的地,但也能让你同时享受到乡村风景。我强烈建议所有在中国旅游的游客搭乘高铁。比坐飞机便宜。舒适度更高。还能让人欣赏到乡村美景,看到沿途的河流和湖泊。通常游客出行时,搭飞机抵达某个城市,乘出租车去酒店,然后再去旅游景点。游客通常会完全错过乡村的魅力和美妙的自然风光。
I just have to say this negative thing about some of the negative postings and questioners here in Quora. They tend to come from some of the most ignorant hateful people on this earth who probably never even set foot on a Chinese high speed train, yet profess to know everything about everything.
我不得不对Quora上一些负面帖子和提问者说点难听的话。他们往往来自这个世界上最无知、最可恨的群体,可能从未踏上过中国的高铁,但却自以为是百事通。
Ka Basha, has been reading weibo to know about China directly
No problem. China is a world leader in transportation now and the accident rate of Chinese bullet trains is pretty low. You know they're well-built when the UK bought it.
I've always liked Chinese products, they look better than other brands like Korean ones
没有问题。中国现在是世界交通领域的领导者。当英国人采购中国高铁的时候,你就知道了,他们确实建得很好。
我一直很喜欢中国的产品,它们看起来比其他品牌,比如韩国品牌好
Mario Rossi, 5th year in China
Of course, i took the trains and would take the airplane without any problem, with joy if the ticket is cheap..
当然,我坐过中国的火车,坐飞机也没有任何问题,如果票价便宜,我会更高兴。
James Moe, Locomotive Engineer Union Pacific & previously Soo Line R.R.
I would have no problem with using aircraft or trains built in China, from what I've seen in recent years, China has made leaps and bounds in technology, and the few Chinese people I have interacted with in the past are disciplined with a good work ethic, so when tasked with building modern transportation, I feel they would do a good job.
中国造的飞机或火车,对我来说都不是事儿。这些年据我观察,中国在技术已经取得了飞跃性的进步,和我打过交道的几个中国人,都有着良好的职业道德,所以我觉得当他们肩负着建设现代交通工具任务时,他们会做的很棒的。
Budirirai Chanyau, works at Paramount Pictures
When American company Boeing would not supply us with spare parts for our tried and tested 737–200s back in the early 2000s because we took our land from the Whites, we bought Chinese made Xian MA60 turbo pro air craft.
21世纪初,当美国波音公司因为我们从白人手中夺回我们的土地而拒绝为我们的737 - 200飞机提供备件时,我们采购了中国制造的西安MA60涡轮专业飞机。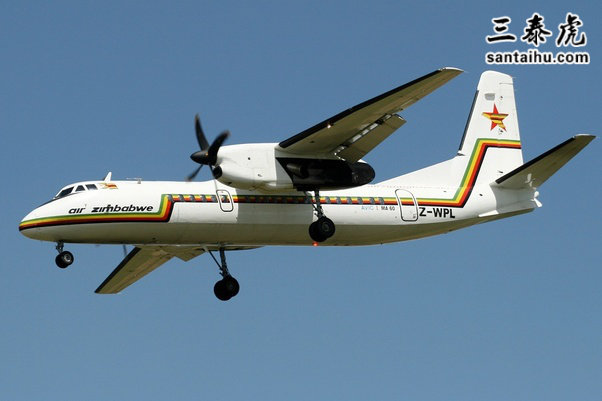 In order to get many orders the Chinese were offering one for free if you buy 2 and Zimbabwe got three 11 years ago and they are still flying
为了争取更多订单,中国提出买二送一,津巴布韦11年前有了3架中国飞机,现在还在执飞,
Luca Yang, Master Economics, Fudan University (2019)
if the C-919 has made the airworthiness certificate in Europe and the United States?
For C-919, if she could get the certification from FAA, I would trust FAA.
As for high-speed rail, I've been traveling on it for a couple of years on a regular basis and still alive and sound, so there's no reason not to trust it.
C-919是否已在欧洲和美国取得适航证书?
如果C-919能得到FAA的认证,那么我就信任FAA。
至于高铁,我已经定期乘坐好几年了,我这不还好好的、活蹦乱跳么,所以没有理由不相信它啊。